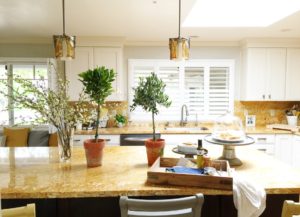 Monrovia Plants for a Herb Garden
If you spend any time in the garden stores, you'll notice many independent and big box nurseries carry Monrovia plants. I am fortunate to have this post sponsored by Monrovia, so I was on a mission to find a Bay Laurel Topiary tree.
A Note About the Nester
My husband is more the gardener in the family and I'm mostly the weeder!
Thank you to Monrovia for sponsoring today's post and helping me start my summer herb garden collection!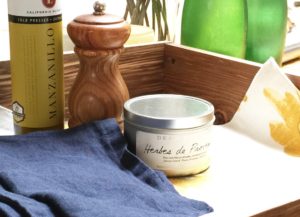 You see when the weather turns warm we spend most of our summer days and evenings dining outside and grilling our dinners. Delicious meals appear when I try new recipes. Lately, I've discovered cooking with fresh herbs is the best choice when preparing a meal. Try it sometime and you'll be surprised at the richness this will add to your cooking. So the other day, my husband and I thought it would be fun to have some yummy herbs planted in our garden and readily available for cooking. So, I quickly made it my current mission to work on our herb plant collection and off to the store I went! Here is a store locator: Your nearest store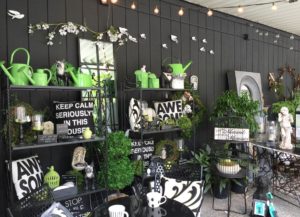 If you are like me, the next couple months are spent visiting garden stores. Recently, I took a trip to a great nursery that has super inspiring displays. I love the locally owned garden stores that are so knowledgeable and helpful when it comes to gardening. To learn more about plants here is Monrovia's website that will provide answers: Garden Advice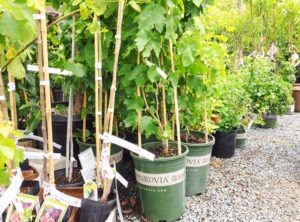 On my trip to the store, I was eager to buy a Monrovia topiary herb tree. Ok, I had a little distraction along the way, these grape vines were screaming out to me. My husband loves to grow grapes and these Monrovia plants looked super amazing. To shop your local Monrovia Nursery, here is the store locator: Find a Garden Center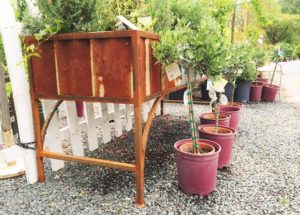 Alright back to the Bay Laurel plant.  These plants look healthy and beautiful, and they will provide some great leaves that I can add to our grilled fish and chicken. I'm so excited to have a live tree in my home, and so far it is making it's home on my kitchen island. I'll eventually plant it out in our yard and hope that I can keep it alive. I guess if I would like another Monrovia does off online shopping: Shop for your own Bay Laurel Topiary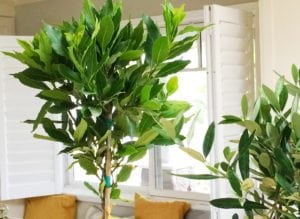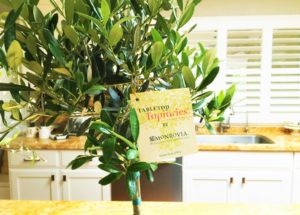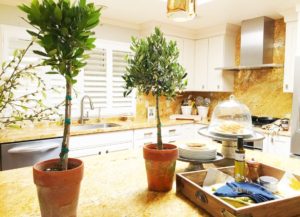 I'm slowly preparing our home for the summer dining and entertaining. I plan to plant our herbs in a unique place in our yard, can you guess where this location might be? I've decided there are some great little spots along our pool that would be a perfect place for them. They will get plenty of sunshine and water, and they'll send their pleasant fragrance over into the pool! Get inspired and plan out your summer herb garden with Monrovia online!
Here are some other post that you might find interesting: Essential Garden Tools, Deer Proofing Your Garden
Cheers,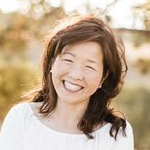 Latest posts by Janine Waite
(see all)