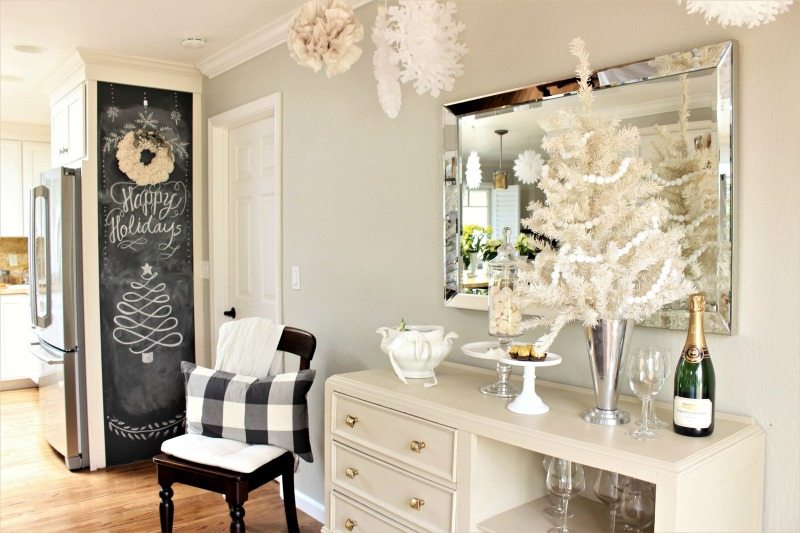 An Annie Sloan Chalk Paint Project
I've been curious about chalk paint, so I finally took the plunge and tried it recently.  We have this antique oak cabinet that has been sitting in the garage unused and taking up space.  The oak look just doesn't fit our style anymore, so this piece of furniture was on the verge of being donated.  The one thing I didn't like about this piece was the round inset on the door. Also, this photo doesn't show off how dingy the wood was looking.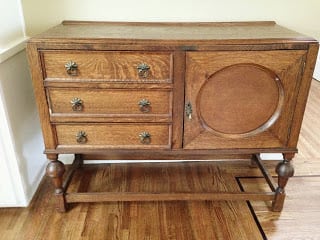 So I had this epiphany and decided to take the door off and the shelves.  Oh, I loved the new look!  Next, I decided to try my hand at painting it with Annie Sloan chalk paint.  Of course, i bought a few different colors and thought I would go crazy and paint it with a standout yellow.  But the color was a little too crazy for me.  in the end, I ended up mixing my own color that is basically an off-white that matches my kitchen and dining room cabinets.  It doesn't stand out, but I plan to add color with accessories.
If you are as picky about color as I am, I would definitely buy it locally so you can pick out your paints.  I ended up making two trips to the store, and it was a little embarrassing, but I didn't have to wait for the paint to be delivered. As the store owner helped me mix colors right in her store.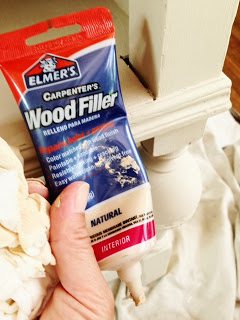 You'll want to fill any gaps or cracks on your piece.  You just squeeze the wood filler on and then work in with your fingers to fill the hole and then wipe away the excess with a damp paper towel. After it dries, you can lightly sand the rough parts and wipe clean with a cloth.  Of course, if you don't mind the gaps you can skip this step.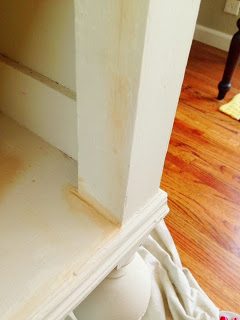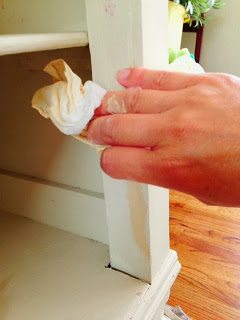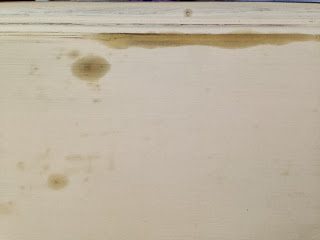 After applying the first coat of paint, I found that I had some stain that the paint wouldn't cover.  So, I put a coat of shellac over the stained area.  I let it dry for a couple of hours and then painted over it with another coat of chalk paint.  This did the trick, and I was able to cover up all my stains with the shellac.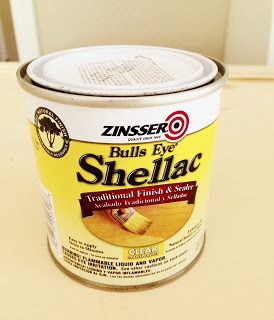 Here is the brand I used.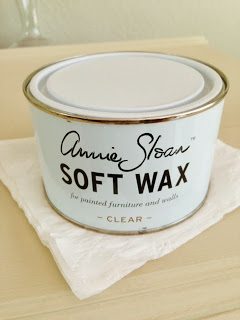 After you have painted 2-3 coats of the chalk paint, you can then apply soft wax, and this will seal up the paint.  I went with the normal wax and not the antiquing brown wax.  If you want the distressed look, you will sand the edges before you put a coat of wax on your piece. I skipped the distressing since the rest of our furniture has clean edges.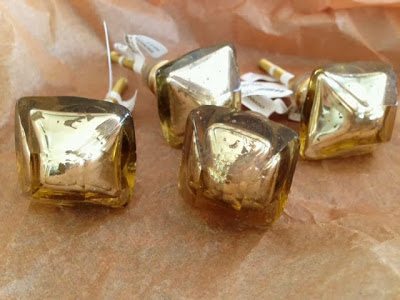 Our dining room light has hand-blown Italian glass globes, so these glass knobs from Anthropologie went beautifully on my newly painted cabinet.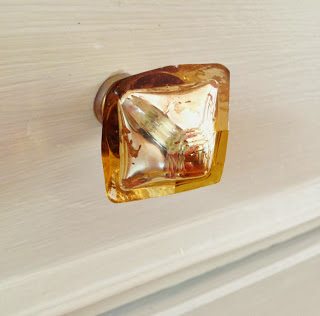 I have fallen in love with chalk paint.  It adheres to many surfaces, and you don't have to be too picky about your brushstrokes! I think I'll try and paint my barstools next, stay tuned.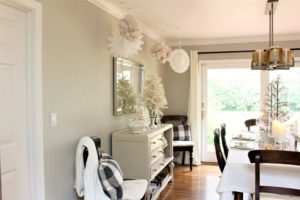 I hope you enjoyed this chalk paint project. I hope to have plenty more projects like this on my blog. It is so fun to take something that is dated and bring it back to life.
Happy painting!
Cheers,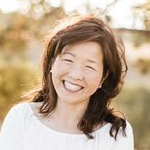 Latest posts by Janine Waite
(see all)