Let me tell you why I adore my Pan Pasta Recipes and why you should give them a shot from my blog. Trust me; you won't regret it!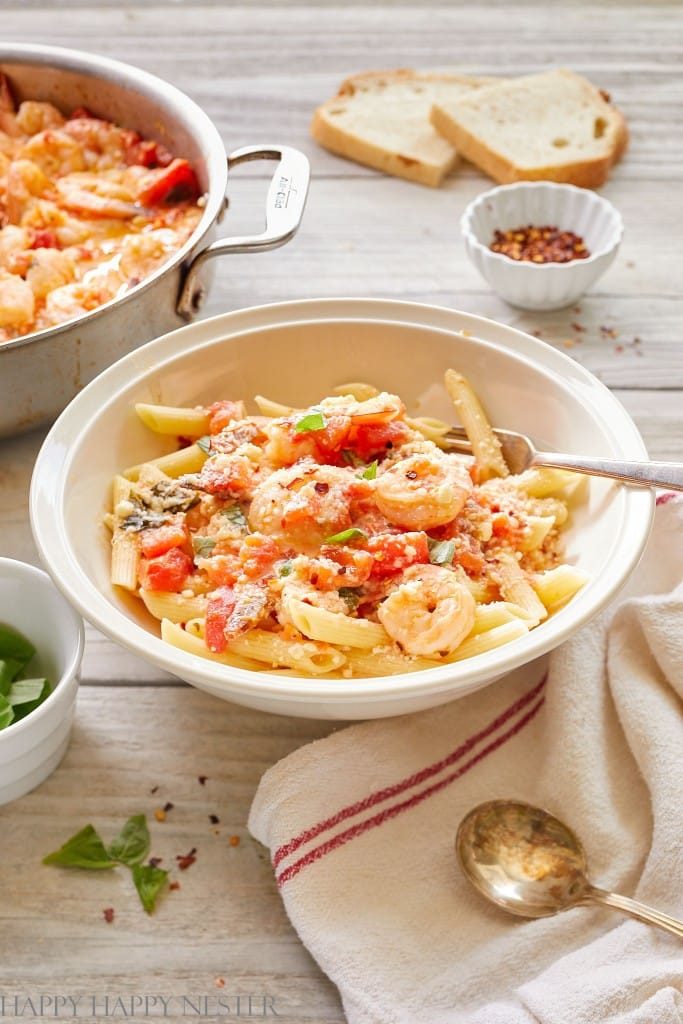 First, there's something magical about the simplicity and convenience of cooking pasta in a pan.
It's like a one-pot wonder that saves you time and effort—no need for a big ol' pot of boiling water and dealing with strainers and all that mess.
Grab your trusty pan, toss some pasta, and let the deliciousness begin!
Saturday Chitchat with Janine – Volume 126
Hello, and cheers to the weekend,
Let's talk about the post.
These pan-pasta recipes are all about a flavor explosion. I'm talking about delicious combinations of ingredients that dance together in perfect harmony.
Picture this: tender pasta cooked to perfection, coated in a luscious sauce that clings to every single noodle.
Add some sautéed veggies, aromatic herbs, and maybe a sprinkle of cheese, and you have a mouthwatering masterpiece!
I've poured my heart and soul into curating a collection of easy-to-follow recipes that even the most novice cook can conquer. Step-by-step instructions, helpful tips, and mouthwatering photos accompany each recipe, making it a breeze to recreate these culinary wonders in your kitchen.
And guess what? These pan pasta recipes are not just delicious; they're also budget-friendly!
Enjoy, my friends!
Personal Note from Janine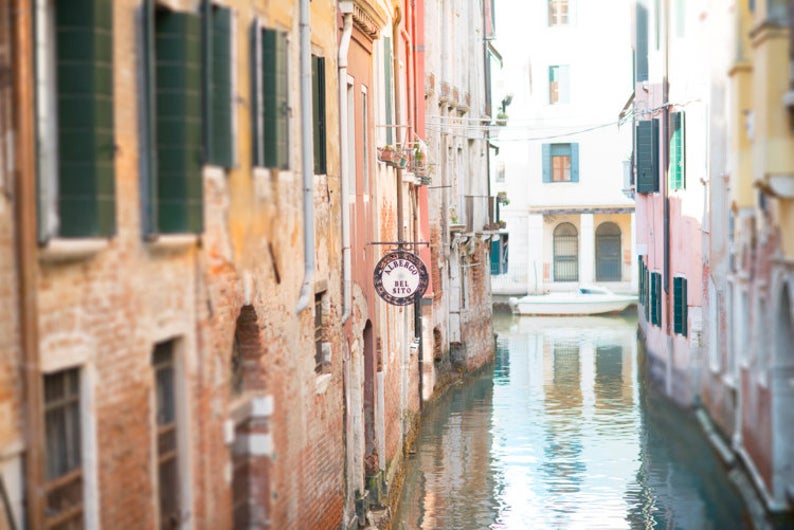 I'm a total nerd!
In my free time, I'm all about cooking shows.
Yeah, I love watching Julia Childs, The Great British Baking Show, and Stanley Tucci: Searching for Italy.
These shows really get us fired up to step up our cooking skills on the weekends, whipping up some classic dishes like Beef Bourguignon and Duck Confit, and this weekend we're tackling Coq Au Vin.
Speaking of future plans, we're thinking of visiting either Italy, France, or Japan next summer. How's that for an awesome mix of places to explore? Oh, and I've already told my husband that my top priority will be taking a few cooking classes while we're there.
But, in the meantime, I'm watching all my shows and soaking in all the helpful cooking tips in front of the television!
Have a great weekend, my friends!
Cheers,

This Week's Inspiration – Pan Pasta Recipes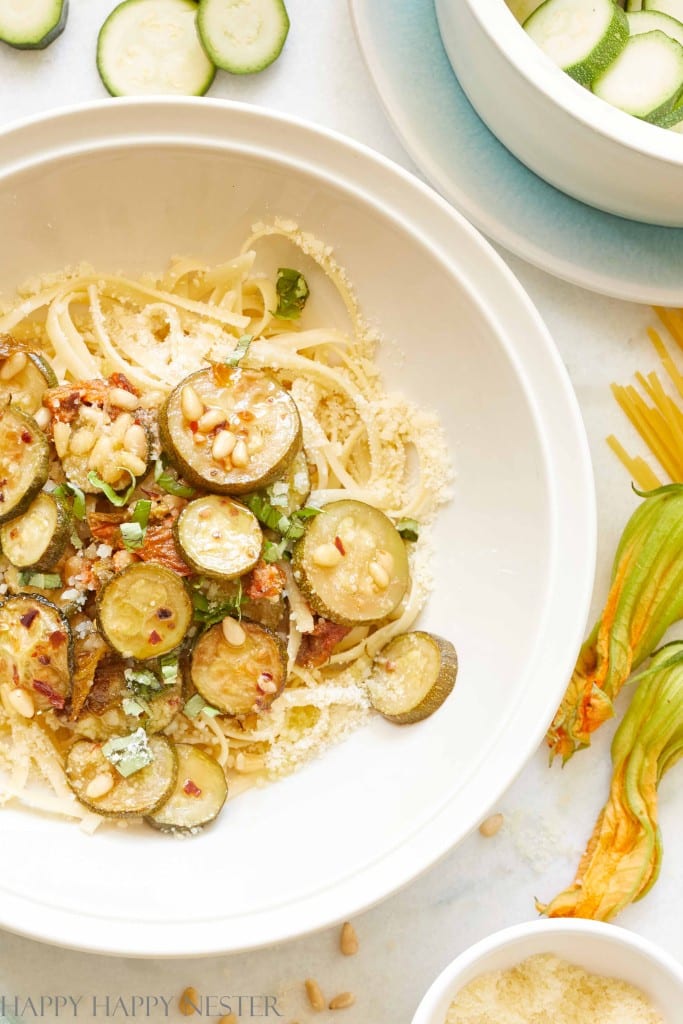 This particular Spaghetti alla Nerano recipe is basically spaghetti with zucchini. It features zucchini slices delicately fried in oil, creating a flavorful base.
The zucchini is combined with a luscious sauce made of olive oil, Parmesan cheese, garlic, pine nuts, and fresh basil, resulting in a delectable flavor combination!
This Creamy Shrimp Pasta Recipe with White Wine is the perfect combination of flavors and textures. I love how the creamy feta cheese sauce is paired with the sweet and briny shrimp, and the addition of tomato, basil, and chili pepper flakes really takes it to the next level.
And serving it all over penne pasta is just the perfect complement.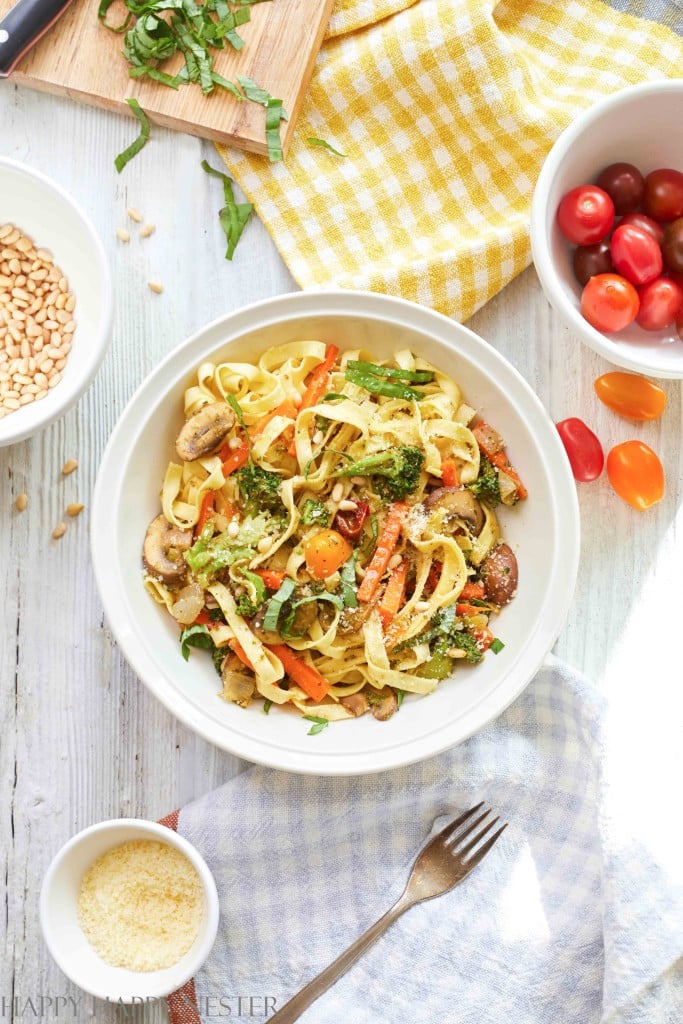 You'll love this inexpensive and easy-to-make, Pesto Primavera recipe. It's a fresh veggie pasta that's bursting with yummy Italian flavors.
But really, you can use whatever veggies you like or have on hand.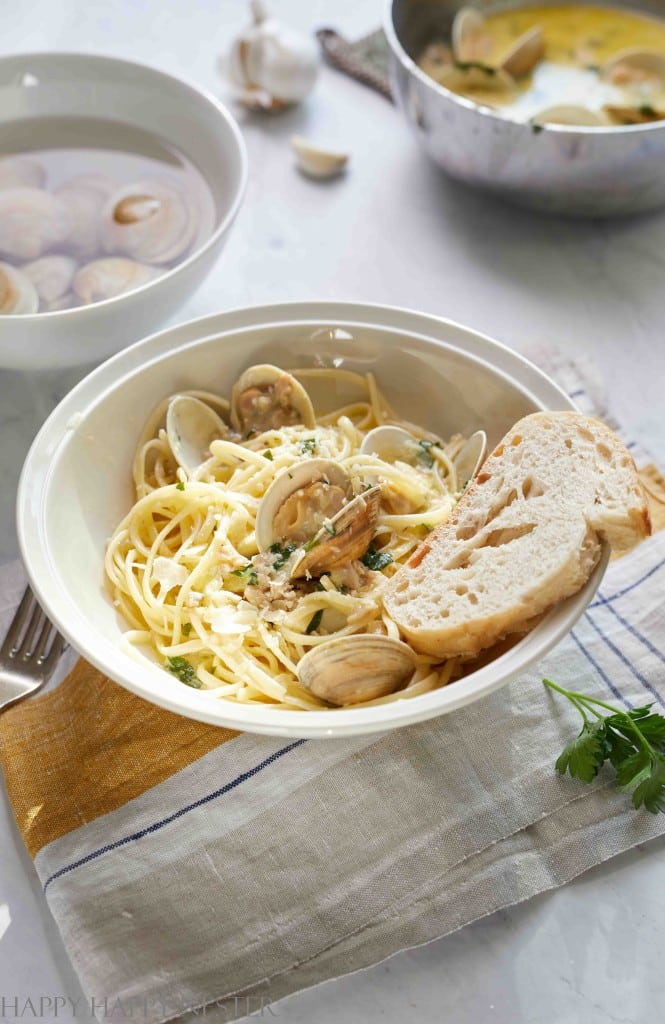 Linguine and Clam Sauce Recipe
Here's a favorite family dish, Linguine and Clam Sauce Recipe, that's so easy to make. This is a garlic clam sauce that's creamy from Jack Cheese.
Make it with canned clams and or fresh clams. It takes minutes to make and tastes like a gourmet dinner!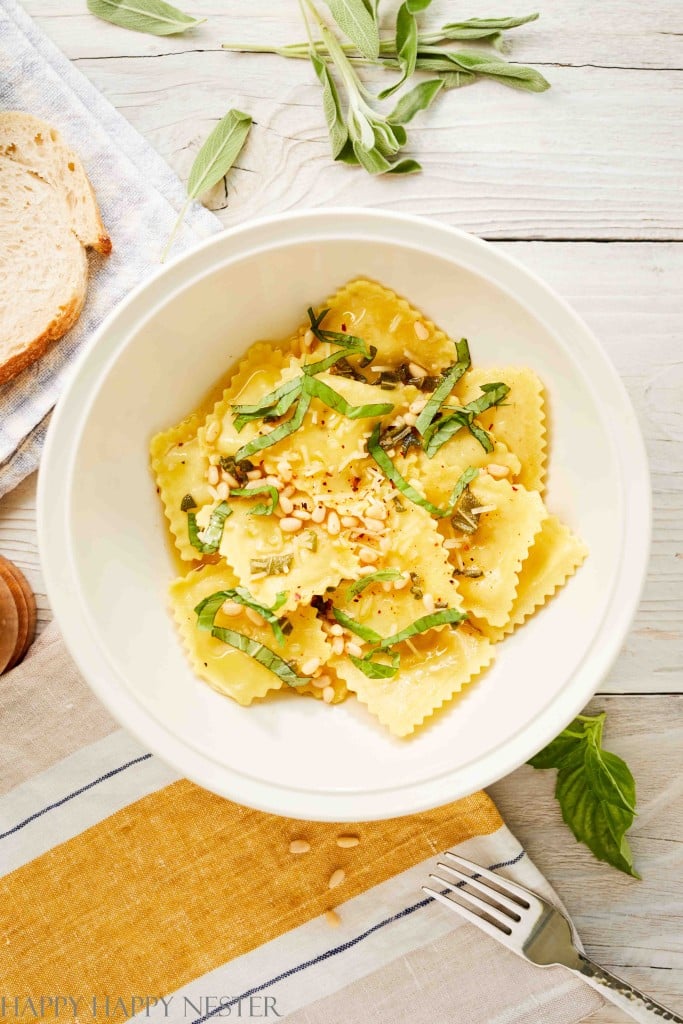 Ravioli with Brown Butter Sage Sauce
This classic Ravioli with Brown Butter Sage Sauce is delicious and easy to make. The buttery sage sauce goes beautifully with either cheese or pumpkin ravioli.
Top this dish off with basil, parmesan, and a side of french bread! This pasta dish tastes gourmet and only takes a few minutes to complete.
Boutique of the Week – Serena and Lily Basket Dupes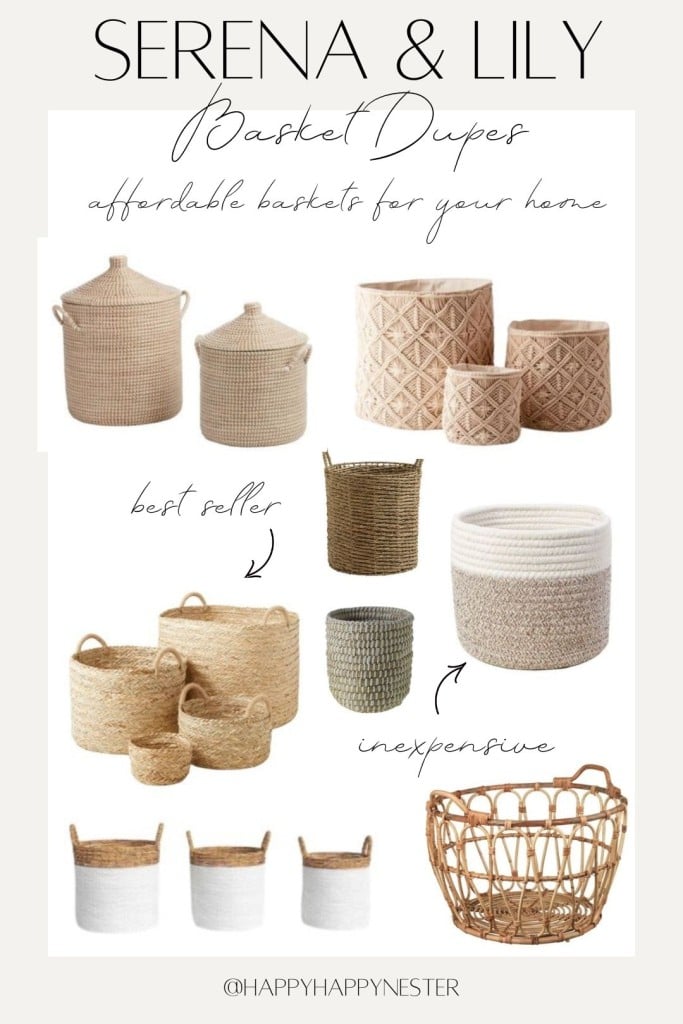 Hey there! Let me tell you why I'm head over heels for Serena and Lily Basket Dupes and why you should be obsessed with them too!
These dupes are absolute gems. They capture the essence of Serena and Lily's original designs without breaking the bank. They're affordable, my friend, and that's a big win in my book.
My Favorite Things – Pan Pasta Recipes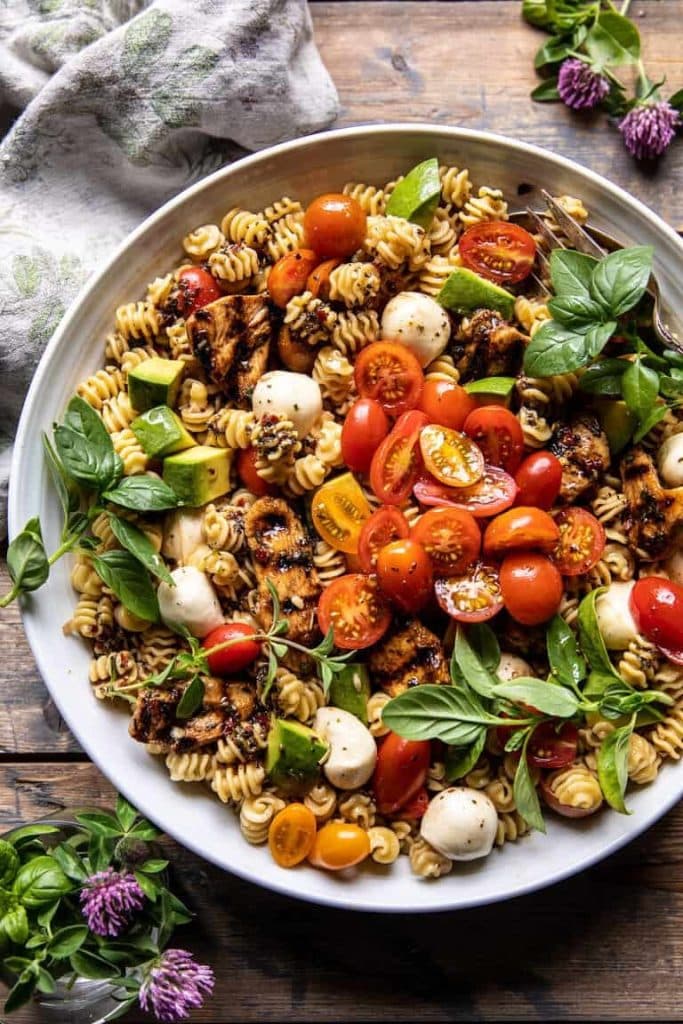 This easy Caprese Chicken Pasta Salad with honey balsamic dressing is my go-to summer pasta salad. Check out the recipe with Tieghan!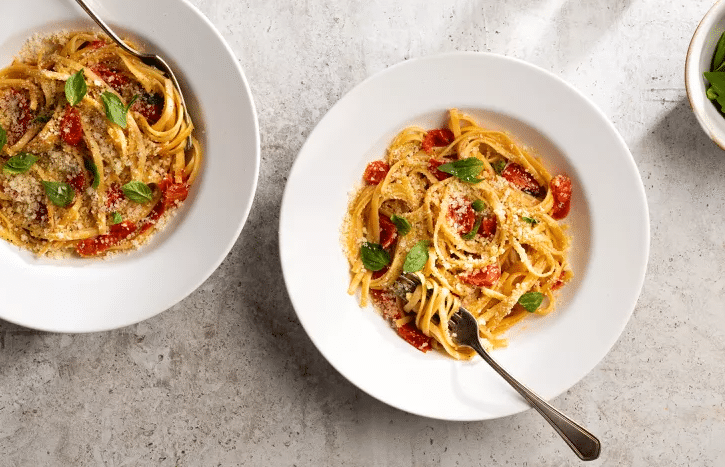 One-Pan Pasta Recipe with Martha Stewart
All of your ingredients—pasta, tomatoes, onions, and olive oil—cook together in one pan. Visit Martha Stewart's website for the recipe.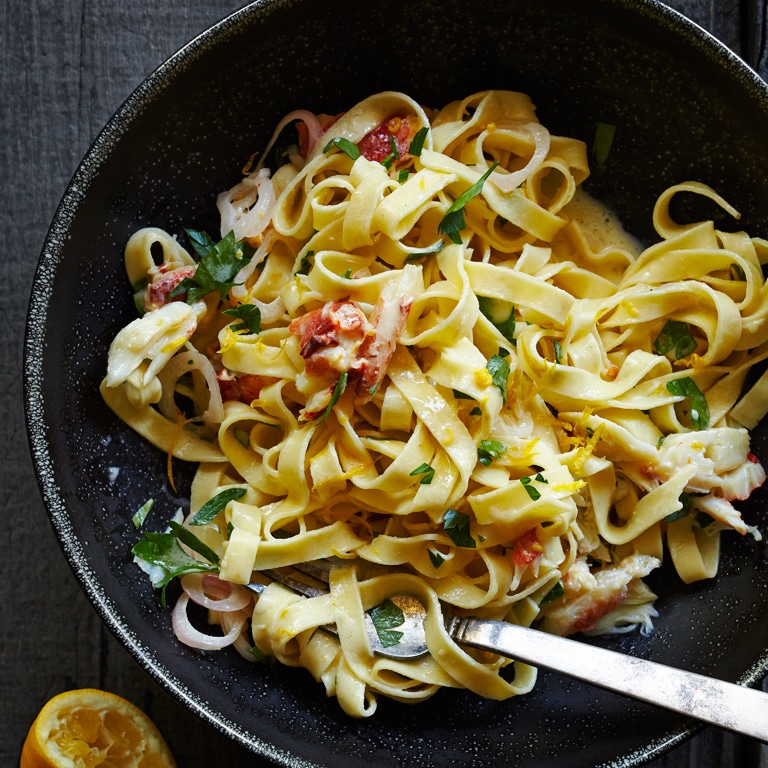 Crab Pasta with Prosecco and Meyer Lemon Sauce
West Coast Dungeness crab and Meyer lemons come together deliciously in this special-occasion pasta! Cook this amazing recipe with Sunset Magazine.
This Week's Tip – Pasta Maker Attachment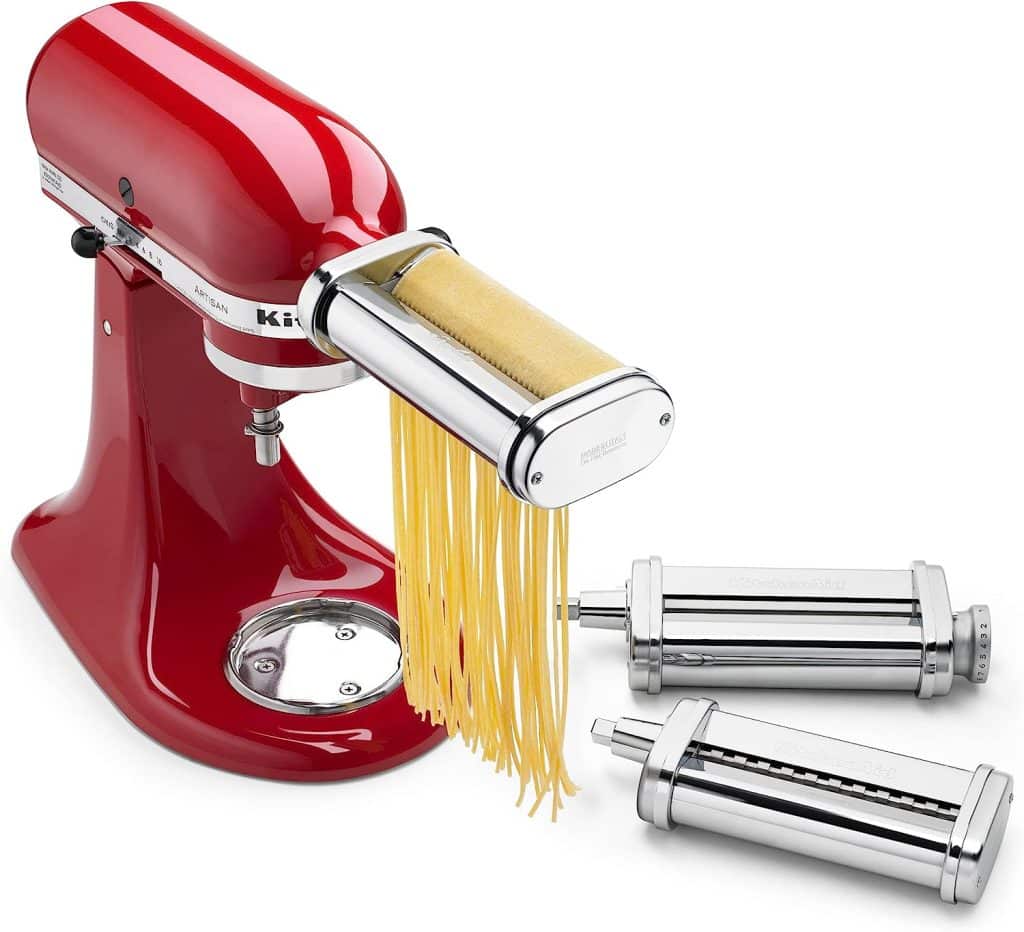 KitchenAid Pasta Maker Attachment
I finally bought this KitchenAid pasta maker attachment for my mixer.
Wow, this thing is amazing!
It's got this attachment to make pasta sheets and two other attachments for making either spaghetti or fettuccine noodles.
The homemade pasta beats those dry noodles you find at the store any day. So, if you're into making pasta, this tool is totally worth it!
Latest Obsession – Cherry Tomato Pasta Recipe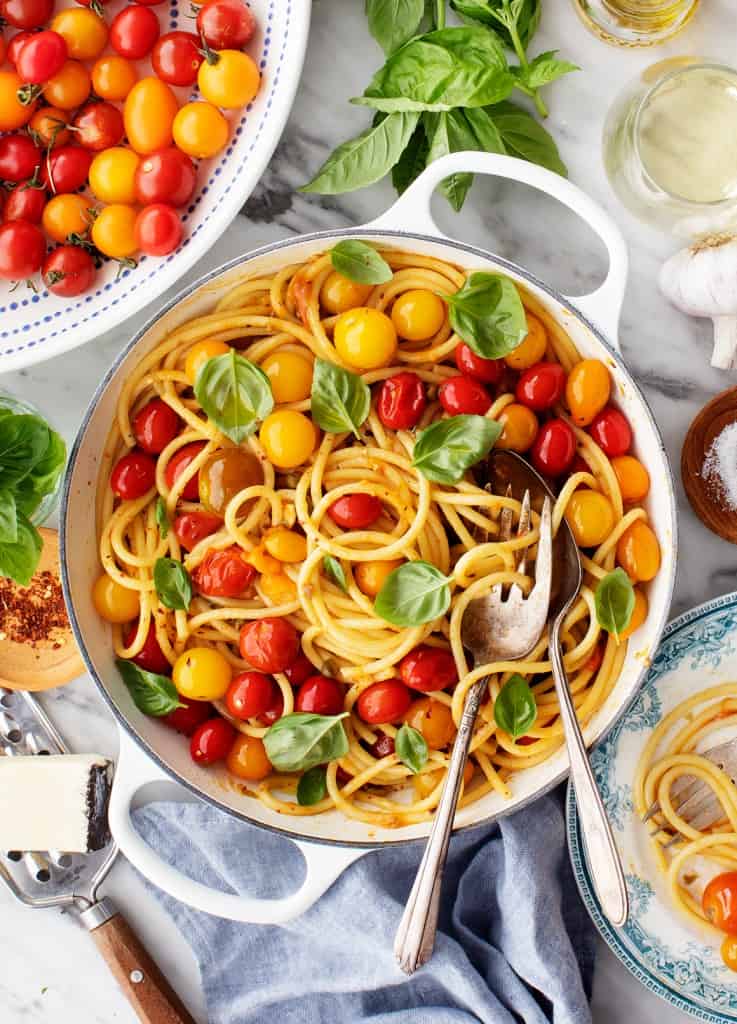 So this recipe by Love and Lemons is so amazing. Its secret ingredient is lemon zest!
The fresh cherry tomatoes capture the essence of summer in a single bite.
The pasta sauce is made with half the tomatoes combined with olive oil, capers, lemon zest, basil, balsamic vinegar, and red pepper flakes.
This harmonious blend results in a perfect balance of spiciness, tanginess, and a refreshing hint of lemon.
---
Hey there!
Who doesn't love a tasty meal that won't break the bank?
With a few simple ingredients in your pantry, you can whip up a satisfying and drool-worthy dish that will impress your family and friends.
So, my friend, don't hesitate! Head to my blog and dive into the beautiful world of pan pasta.
Trust me, once you try these recipes, you'll be hooked. Your taste buds will thank you, and your dinner table will become the hottest spot in town.
Happy cooking!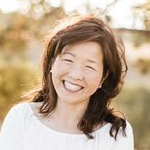 Latest posts by Janine Waite
(see all)