This Creamy Shrimp Pasta Recipe with White Wine is the perfect combination of flavors and textures. I love how the creamy feta cheese sauce is paired with the sweet and briny shrimp, and the addition of tomato, basil, and chili pepper flakes really takes it to the next level. And serving it all over penne pasta is just the perfect complement.
This uncomplicated meal has a gourmet flavor that would make you think you put in a lot of effort in the kitchen. It is a dinner that is styled like something you would find at a fancy restaurant. This seafood dish goes well with a glass of wine and some rustic sourdough bread. It really sounds like a perfect meal for a cozy night in or a special occasion with friends and family.
There's nothing better than a home-cooked meal that rivals a restaurant dish, and this recipe is just that. If you're looking for other dishes that measure up, here are a few more options.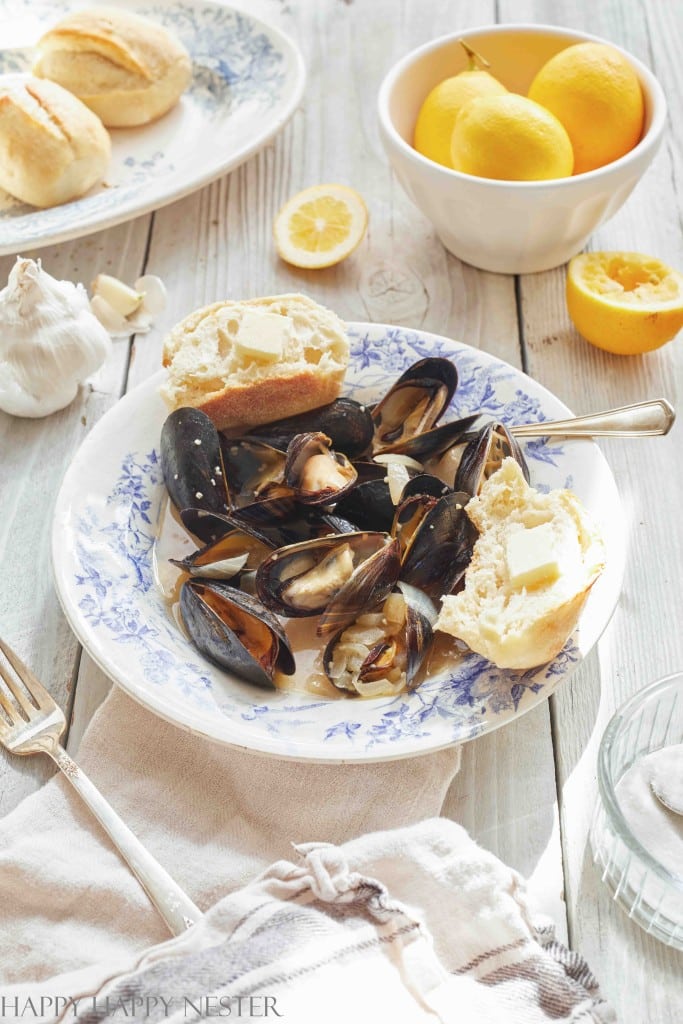 ---
I can almost picture myself sitting down at a table with a big bowl of this shrimp pasta, a glass of red wine, and some crusty bread to soak up all the delicious sauce. Yum!
Why You're Going to Love This Creamy Shrimp Pasta Recipe
The Sauce is Delicious
The rich sauce created by the combination of herbs, shrimp, and feta cheese has a taste like no other broth you have ever eaten.
The Sauce is Creamy with Cheese
Instead of half and half cream, Feta cheese is used to create the creaminess in this dish. This makes my husband, who is allergic to milk, very happy because he can eat this dinner.
Easy to Make
The only challenging step in the recipe is peeling the tomatoes, but it can be done quickly with a simple blanching technique that takes only a few minutes. Apart from that, the remaining steps involve combining ingredients, cooking, and finally, baking.
It's a 30 Minute Dinner
It takes only around 30 minutes to prepare and cook this recipe, but the best part is that it tastes very gourmet, like something you would order at a fancy restaurant.
Ingredients You'll Need:
Medium-Sized Shrimp – Shrimp are meaty enough to hold their texture and flavor well after cooking. The shrimp adds a rich seafood depth to the sauce as well.
Garlic – Garlic adds a lot of depth and aroma to the dish.
Olive Oil – Olive oil adds a smooth and fruity base to a pasta sauce recipe, and it helps to bind the flavors of the other ingredients together. Additionally, the oil enhances the aroma and flavor of the herbs and spices in the sauce, giving the dish a lovely taste and fragrance.
Fresh Tomatoes – Tomatoes have a vibrant flavor that intensifies when cooked, and they contribute to the richness and complexity of the sauce.
White Wine – White wine is a great addition to the sauce as it adds a touch of acidity that balances out the sweetness of the tomatoes.
Fresh Basil and Dried Oregano – Fresh basil and dried oregano add an herbal note to the dish that pairs well with the shrimp and other ingredients.
Feta Cheese – Feta cheese is the perfect cheese to use in this recipe as it has a tangy, salty flavor that complements the other flavors in the dish. Plus, it makes a sauce that's super rich and creamy.
Chili Flakes – Chili flakes are added to give the dish a bit of heat and depth.
Salt and Pepper – Salt and pepper are used to enhance the overall flavor.
Penne Pasta – Penne pasta is a great choice for this recipe as its tubular shape holds the sauce and other ingredients well, providing a perfect bite.
How to Make This Pasta Dish:
Step 1 – Prep Shrimp and Tomatoes
Peel and devein shrimp. I buy the shelled and deveined shrimp, so I skip this step.
To blanch the tomatoes, bring a pot of water to a boil, then add the tomatoes and let them boil for around two minutes. Take them out of the water and rinse them in cold water and peel off the skin. Chop the peeled tomatoes and save them for later.
Step 2 – Make Sauce
Saute garlic in half the oil, add tomatoes and cook for about one minute in an oven-safe pan. Add wine, basil, oregano, chili flakes, salt, and pepper, and simmer for 10-15 minutes.
Step 3 – Shrimp
Saute shrimp in remaining oil until just pink. It's ok if it's not all the way cooked.
Step 4 – Combine Ingredients
Sprinkle feta over the shrimp, pour tomato sauce over all, and bake uncovered at 400 degrees for 10 minutes until bubbly.
Step 5 – Cook Pasta
Cook pasta and drain, rinse, and set in a large serving bowl. Pour shrimp and sauce over the pasta, toss, and sprinkle with parmesan cheese.
Tips for this Shrimp Pasta Recipe
When it comes to making this dish, there are a few key things to keep in mind.
First, make sure to cook the shrimp just until they turn pink the rest will be cooked in the oven. So, you don't want to overcook the shrimp since it can become tough and rubbery.
Second, be sure to use a good quality white wine that you would be happy to drink on its own, as this will really enhance the flavor of the dish. And finally, don't skimp on the feta cheese – it really brings everything together.
Third, If you prefer a spicier dish, you can add more chili flakes to the sauce or even use a spicier variety of chili.
Feel free to experiment with different herbs and spices to create your own unique version of the dish. It's a simple but elegant dish that is sure to impress!
Shrimp pasta with white wine and feta is a classic combination that is sure to please anyone who loves seafood and pasta. The shrimp adds a nice touch of sweetness and brininess to the dish, while the white wine adds a bit of acidity and depth of flavor. And who can resist the creamy, crumbly goodness of feta cheese?
The combination of shrimp, feta cheese, and rigatoni is a superb pairing.
Make this for a weekend dinner and enjoy it with a fresh baguette and a glass of wine.
Cheers,