Persil Laundry Detergent is Incredible…
Sweepstakes giveaway in post!*
I'm so excited to share with you this fun and interesting story. This post does not contain your typical story line or cast of characters. It weaves an odd list: a dozen or more of men's socks, a lawn mowing business, a Lhapso Apso named Ranger, and the European laundry detergent Persil. But, before I continue on, I really need to introduce to you my new blog partner named, Marci. She is such an amazing friend and person, such an inspiration to me. We hope to be a strong team who can bring you more posts in the future.
~ A Note About Marci ~
Today's story comes from Marci's wonderful family. Let's begin with her teenage son who has a neighborhood mowing business. He loves his white crew socks, but unfortunately they get pretty dirty when he mows lawns. Unlike most teenagers, he does his own laundry and takes great pride in getting his socks super white. So, like most of us know, he has found that white socks are a tough thing to achieve! He conducted his own little test, comparing Tide detergent, Oxyclean and bleach. So, immediately when I heard of his obsession with white laundry, I knew it was the perfect challenge for Persil ProClean laundry detergent. So while Marci's son was at school, we decided to take his little basket of socks and wash them in Persil ProClean. This detergent has been available in Germany and the United Kingdom since 1907. It is finally available in the United States, and can be found only at Walmart.
*"The Persil brand provided me with a sample of Persil ProClean laundry detergent in exchange for a product review. However, all opinions expressed here are my own."
As you can see in this photo his socks are pretty dirty and has some green grass stains. We tired to make them not look too dirty by adding the pretty pink Camellia!
So, here are Marci's great washing machines. Supposedly, Persil is ranked the top detergent for front load washers. We used the powder Power-Pearls along with the Power-Caps. When the first load was complete, we were giddy with excitement!
Here are the results, pretty amazingly white! It turns out we didn't need to use the smelly bleach and spot clean any of the socks. It only took one wash cycle and now we have one very happy boy, you've gotta love that smile!
Here is the second part of our story. Ranger is Marci's dog who is a little disturbed about his new surroundings. So, the morning I arrived at Marci's house to work on this post, Ranger had peed on their Pottery Barn slipcover sofa. This was not the first time he committed this crime! So, this photo is appropriate that he looks like he is serving a little bit of time in his doghouse! I of course fell in love with his adorable face and we are trying to figure out why he is having a difficult time adjusting to their recent move. So, we quickly washed the slipcover and now the scent is quite lovely and she is happy and so is Ranger.
Ranger's ragamuffin appearance melts my heart. We used to have an Old English Sheepdog, so I'm a little partial to furry pups!
Finally, we had to test this detergent further with a coffee stain. It felt so wrong dipping a white napkin in strongly brewed coffee, but we couldn't have a post if we didn't try the coffee stain. When washing this coffee stain napkin, we soaked it in the Power-Liquid detergent for about five minutes. Well, it came out so bright and clean. It did such an amazing job and we are now fans of this new laundry detergent. Take a look at our nice results…
We've officially become Persil converts and fans! We were approached by their affiliate company to try the detergent and write a blog post on our opinions. I must admit I was a little concerned that it wouldn't live up to my expectations. Once the dirty socks came out of the washer, both Marci and I had a mouth dropping response! So, the bottom line is that this innovative laundry detergent is incredible and you need to try it out for yourself!
It comes in many forms:
Power-Liquid which contains powerful combination of stain-fighters that help break down stains for an exception clean.
Power-Caps, contains Pro-Lift Stain Removers plus a brightness formula for a premium clean.
Power-Pearls, a new kind of detergent that is loaded with Pro-White technology for dazzling whites and also colors. There's also a sensitive skin version, but according to wikipedia the company has focused highly on using "natural" ingredients and "skin-friendly" formulations.
Have you tried any of these detergents? Please share you comments, we would love to hear your experience.
Cheers,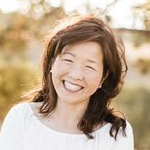 Latest posts by Janine Waite
(see all)