Shop Our Living Room
Today, I will share our living room and my sources, so that you can shop on-line for some of the items. Over the years, I have built and collected our home decor, and I am happy how it is finally coming together. So, we are approaching our six year anniversary of California living. Where do the years go? When we moved into our home, the walls were textured faux Italian, and our fireplace had a pink-bricked arched design. We have transformed several rooms, and some still need much-needed love and attention. Patience is my motto for the next six years. But, back to this post, I thought it might be fun to go through a few of our rooms and list the furniture and soft furnishings and their sources. When friends come over, they can't help look around at all our room decor. Then the questions follow on how and where I have bought various items. So, let's do a virtual tour today and I will share our living room.
~ A Note About the Nester ~
My daughter has claimed our main sofa as her chair. When our family watches a movie, she allows no one else on the sofa. She adores our couch, and it has become one with her!
I love to create a happy home, and I concentrate on a white decor with pops of color. Let's begin the tour and shopping trip.
The following post contains affiliate links and all comments are my own opinions. I make a few cents from any sales and your price does not increase in any form.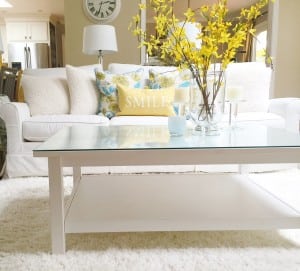 Crate and Barrel Harborside Sofa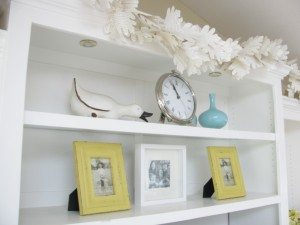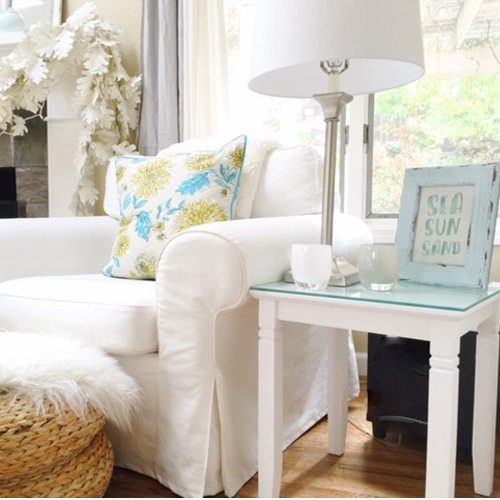 Ikea Ektorp Slipcover Chair | Rattan Footstool | Ektorp White Slipcover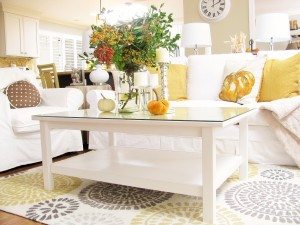 Pottery Barn Carson Glass Pillar Candlesticks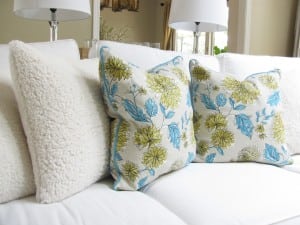 Pottery Barn Faux Sheepskin Pillowcases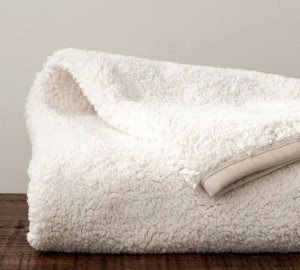 Pottery Barn Faux Sheepskin Blanket
This is an amazing blanket, and it's on my wishlist!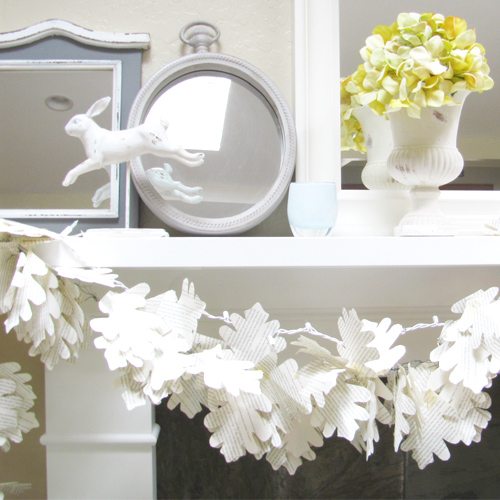 Our living room is one that is not just on display, but rather a place that we are using daily. It functions as a great room with the kitchen nearby. Our home furnishings are comfortable and user-friendly. The base of white and beige allows me to change a few home decor to achieve a different look for the seasons. Thanks so much for visiting the blog and continuing your loyal readership. Seriously, your continued support is what keeps me blogging and creating more content every week.
Cheers,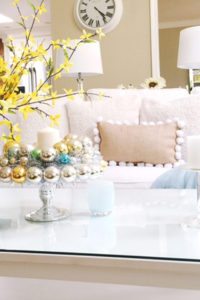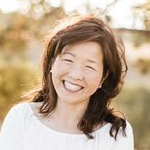 Latest posts by Janine Waite
(see all)