This little Thank You Tag DIY is the cutest. I love that they are so easy to create. It just takes a couple of minutes, but it looks like you bought it from a charming boutique store.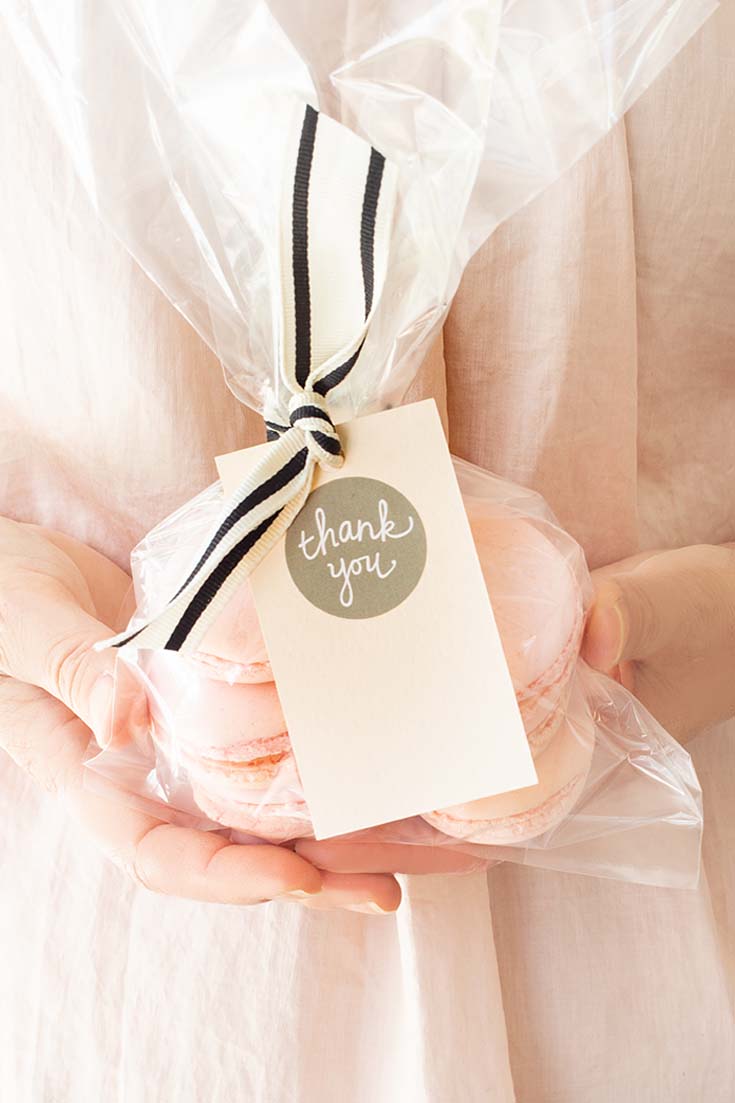 As some of you already know, I'm slightly obsessed with my French Macaron recipe. I have a friend who loves them so much that she is requesting them and wonders when I'm making another batch. Well, the reason I'm talking about them is that I recently put together this little thank you package with my cookies and I thought you might be interested in this easy thank you tag DIY!
*This post contains affiliate links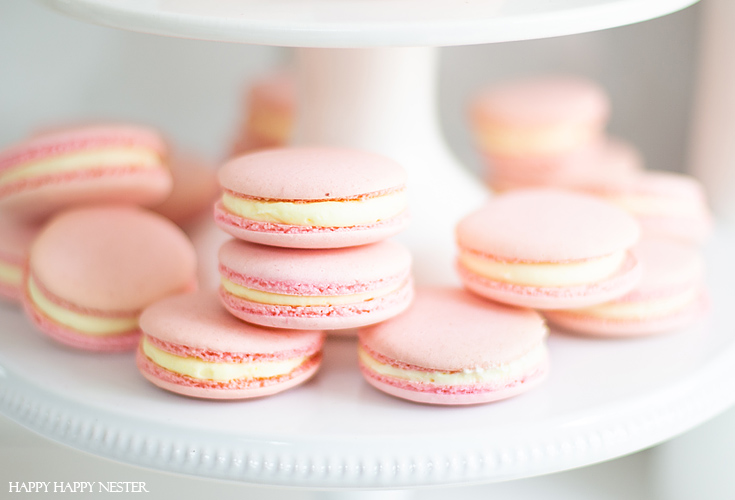 And this gift card project all started because of these beautiful French Macaron recipes.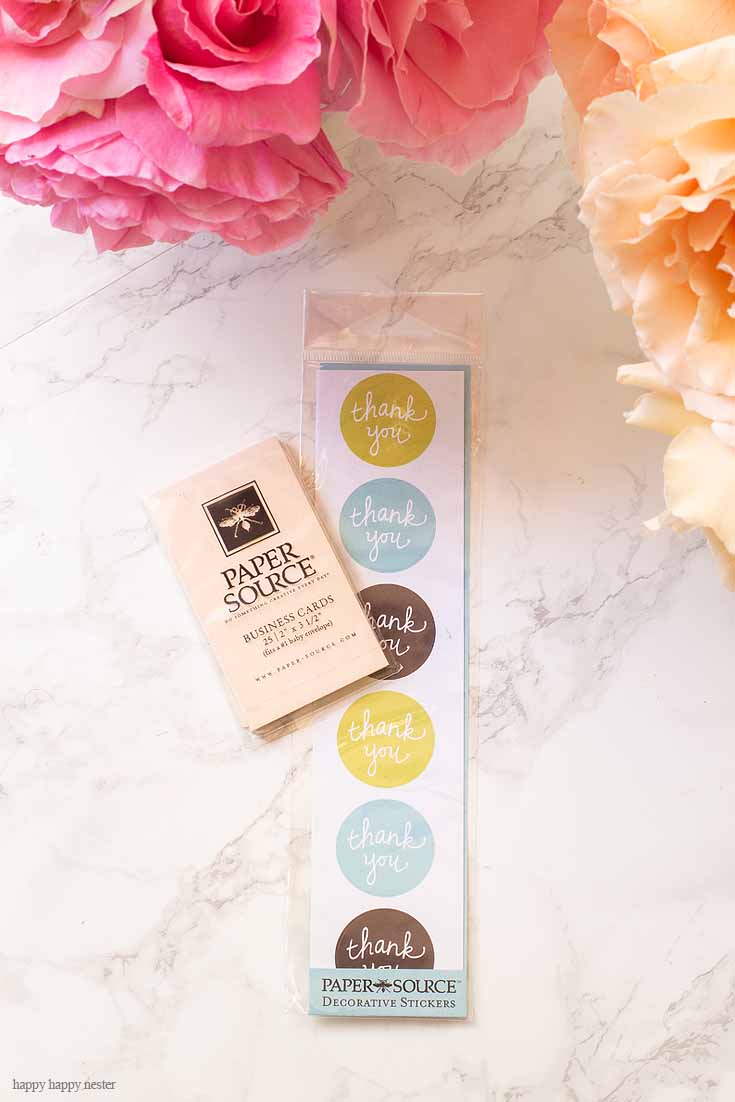 How to Make a Thank You Tag DIY
Here are my favorite items, but unfortunately the Paper Source no longer carries them. They do have the Happy Birthday labels which I love as well, and I place that on their flat single cardstock cards. When the kiddos were young and had a birthday party every month, these came in so handy. So, for this post, I include some other labels you may enjoy.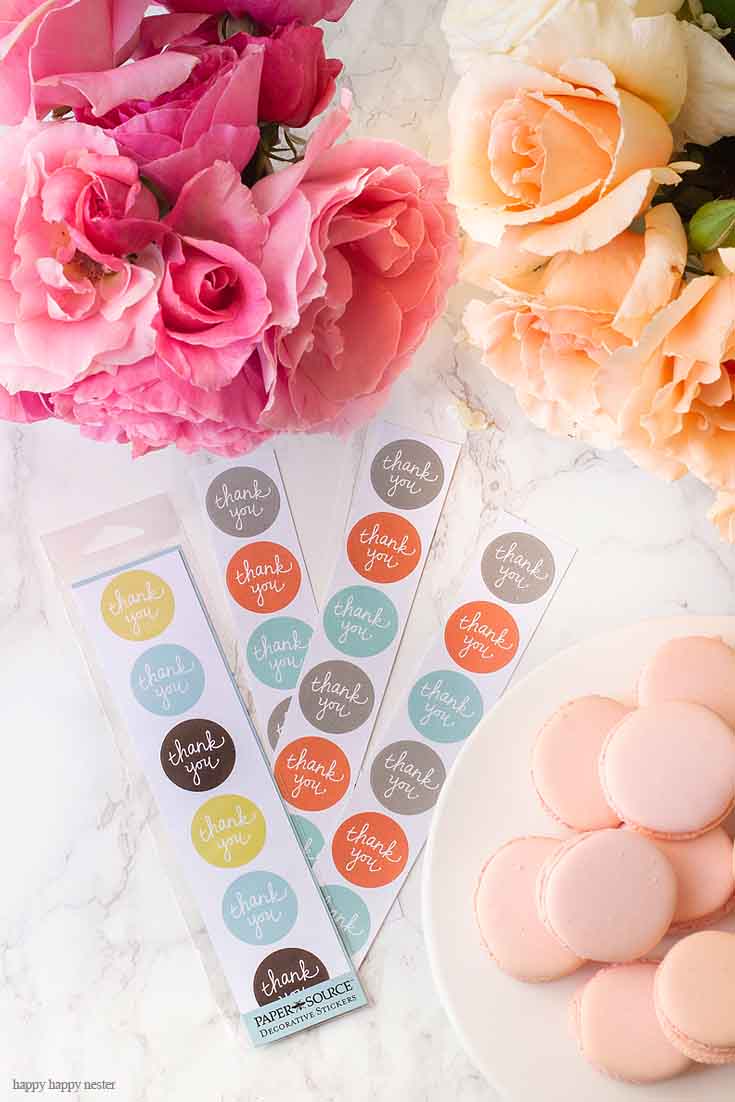 Items you'll need for the thank you tags:
Thank You Stickers – check out my links below with the shop photo.
Hole punch
Ribbon (So, I bought my black and cream ribbon at Target over the holidays, and they no longer carry it, but I found it on Amazon. It is expensive, but the roll has 25 yards!)
Macarons – or any treat will do
Instructions for homemade tags: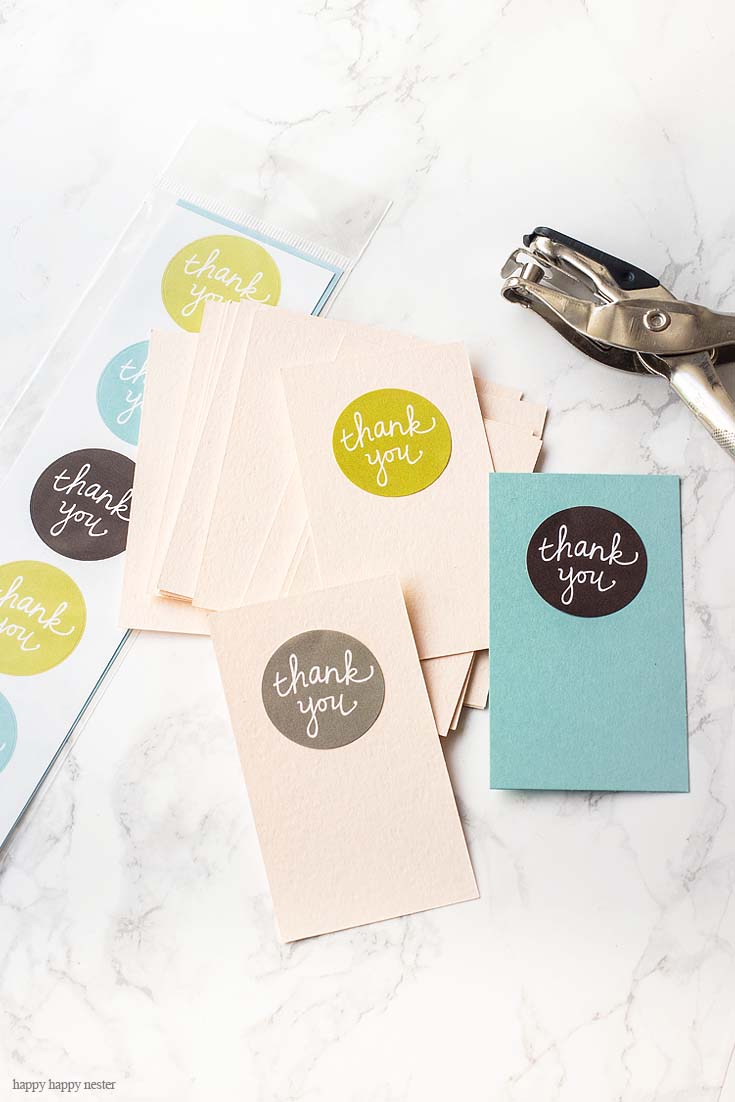 I have a few different colors of the Business Card papers that I have on hand so I can make little Birthday cards and Thank You cards.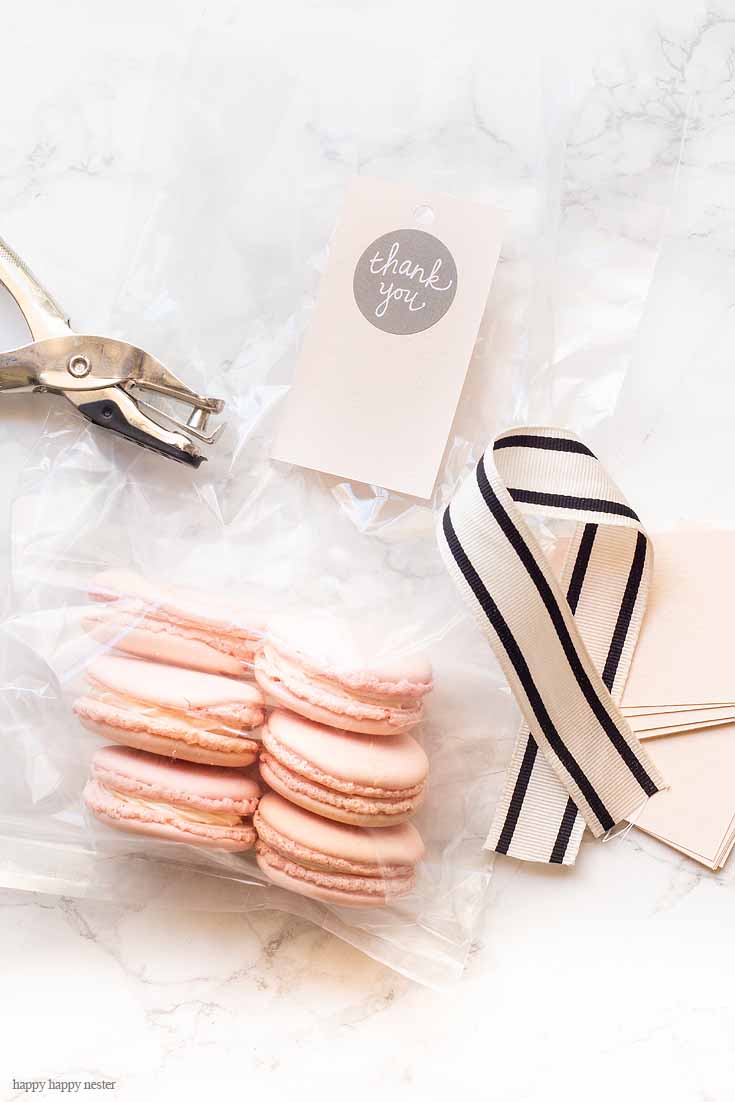 Place the sticker on the business card and then punch a hole at the top part of the card. Next, place your yummy macarons in the cellophane bag and tie the ribbon around it. Now here is a little trick that I found. Once, you tie your ribbon around the bag and place a simple knot, thread your card through one of the loose ends and cinch it up to the knot. Then tie another knot on top of the card, and you don't need to tie a bow.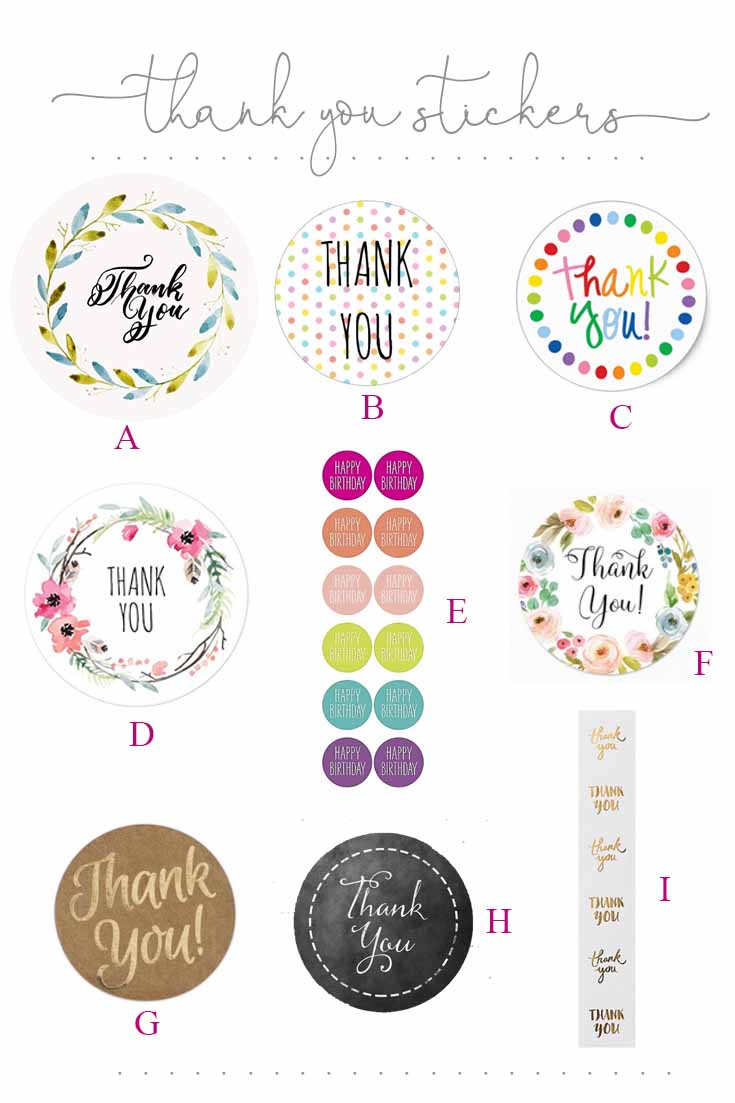 A. Watercolor Wreath Sticker | B. Rainbow Polka Dot Sticker | C. Rainbow Sticker
D. Boho Chic Stickers | E. Happy Birthday Stickers | F. Floral Stickers
G. Kraft Paper Sticker | H. Chalkboard Sticker | I. Gold Foil Sticker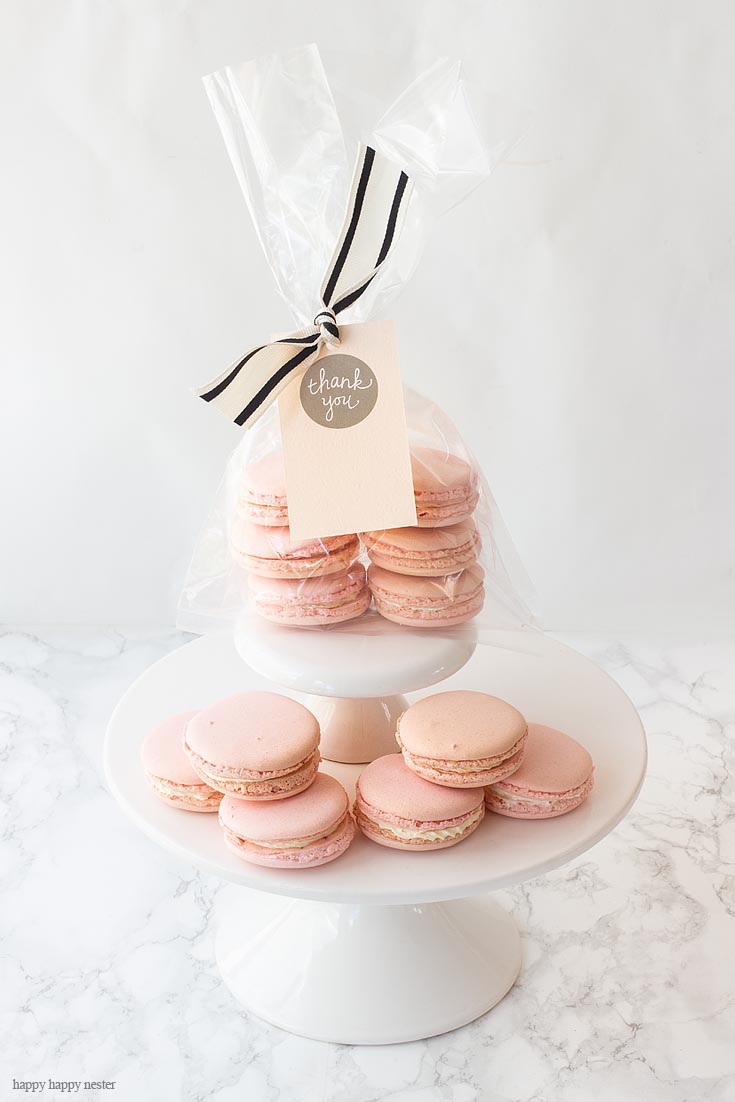 And tada, you are done with this thank you tag DIY project. It is that simple, and you only paid pennies for the tag. I love that I always have something on hand and I don't have to worry when I send a little thank you or birthday gift off to friends.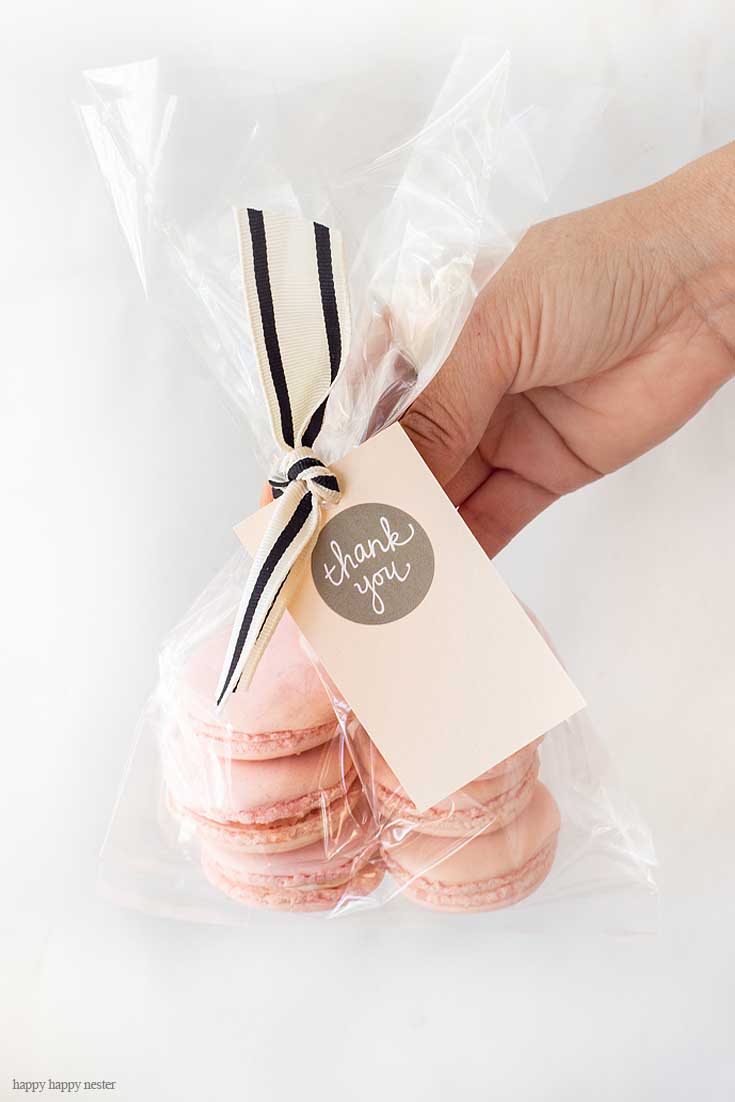 Ok, this has inspired me with another printable project. Since the Paper Source no longer carries this adorable thank you stickers, I'm going to design my own for you! So stay tuned, I'll be posting that next week. But, if you liked this and need an easier cookie to make, here is my mom's yummy Almond Cookie recipe, I promise you can make these.
I hope you found value in this easy thank you tag DIY and that you save some money on your cards!
Happy Crafting my friends!
Cheers,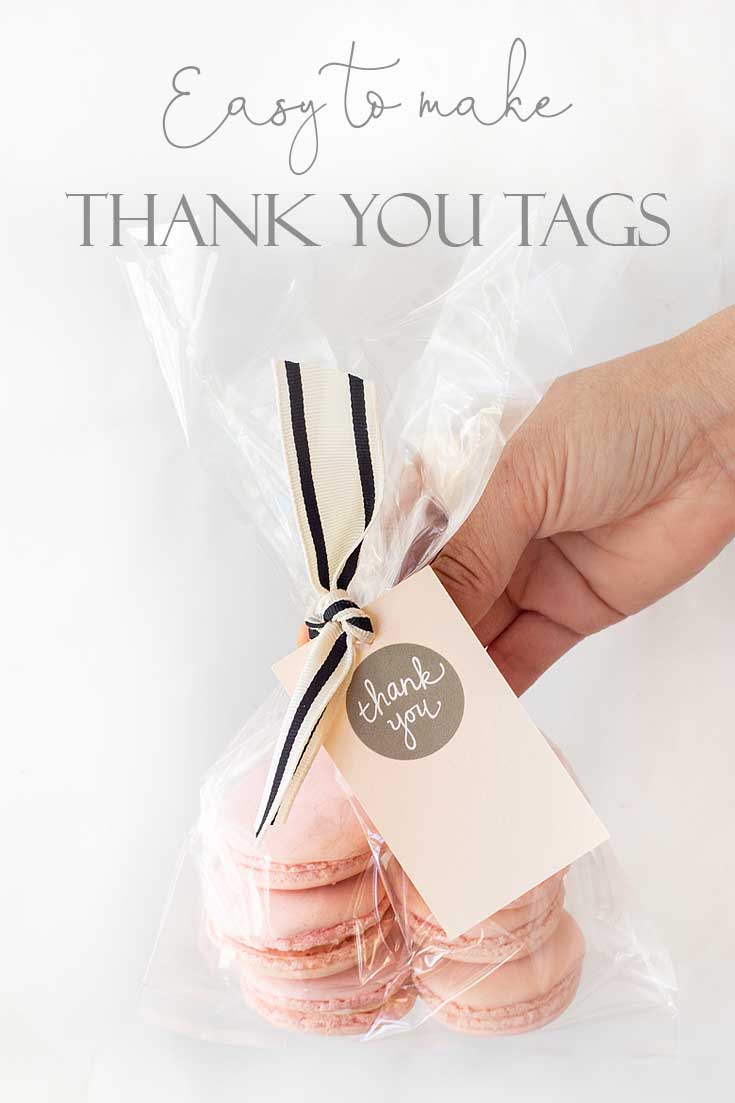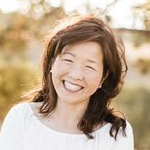 Latest posts by Janine Waite
(see all)