Thanksgiving Table decor is essential when entertaining family and friends. Make this year different by decorating your table with some beautiful items. Some of my Fall Favorites can be added to this list as well.
But first, let me share a fun Thanksgiving memory with you.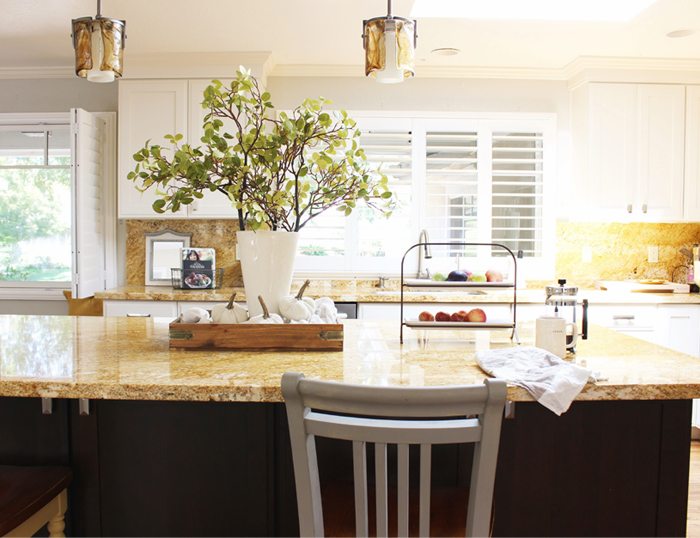 Have you ever had a Thanksgiving cooking fiasco?
One Thanksgiving, my hubs was on a mission to make some mashed potatoes.
Of course, he loves to cook and he was thinking how hard can it be to make them.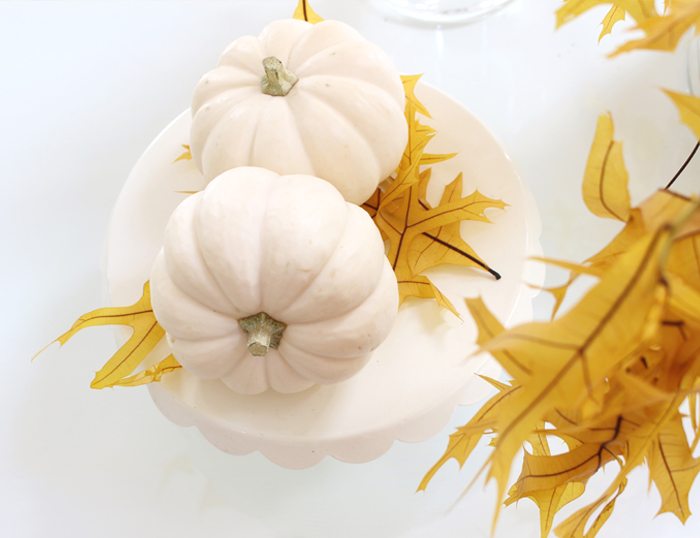 Well, let me just say the results of his mash potatoes has gone down in our Thanksgiving history books.
If you know my husband, when it comes to cooking he has a funny quirk.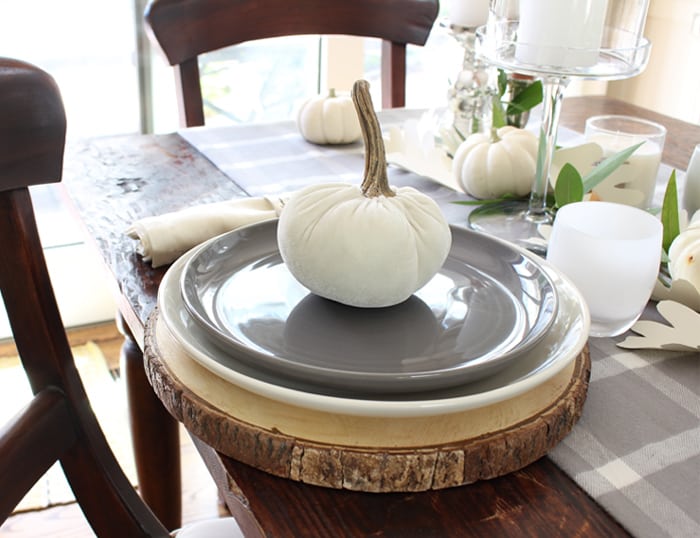 Even he would agree on this.
He will overwork whatever dish he is cooking.
So, with the mashed potatoes, he whipped and whipped them.
After a bit, there is some strange chemical reaction that the whipping causes.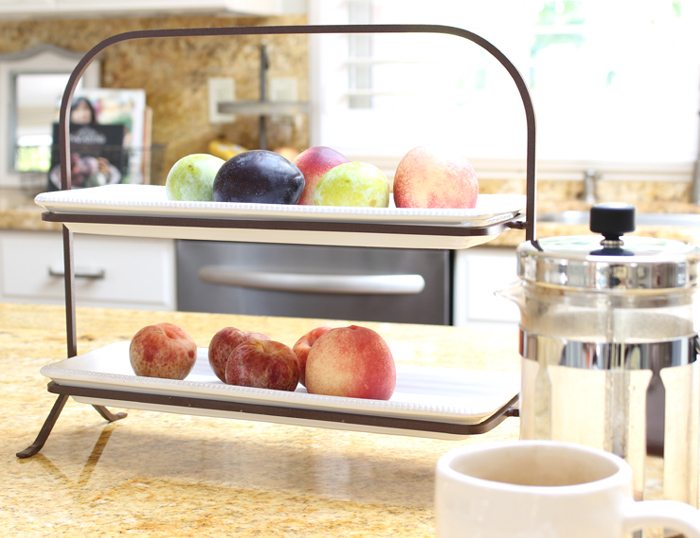 We had a sticky, starchy, stretchy inedible mush.
He was perplexed how this happened and from this day forward, we always have a chuckle about his mash potato fiasco.
So, if you happen to join us sometime for Thanksgiving, don't expect to see a big bowl of beautifully whipped buttered mashed potatoes.
So, now we cheat and just buy the ready-made ones at the grocery store.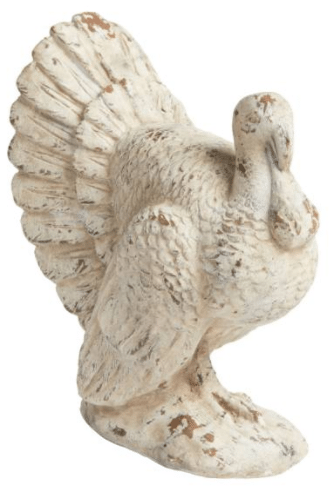 Well, let's discuss Thanksgiving table decor and decorations.
I love shopping for fun and beautiful items and these 12 pieces fit the bill.
I enjoy putting together these posts for you.
And it is extra nice when I can actually recommend items that I love.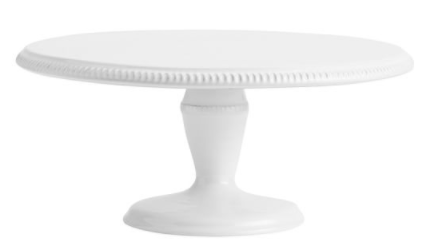 The Pottery Barn cake stand is a must-have. It is so elegant and perfect for every occasion and event. It displays food so nicely and it makes quite a lovely statement on any table.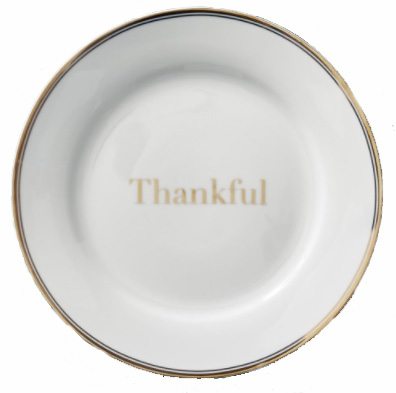 The Thankful plate from Williams Sonoma is a classic style that brings a stunning statement. I'm planning on using them on my Thanksgiving tablescape. So, stay tuned.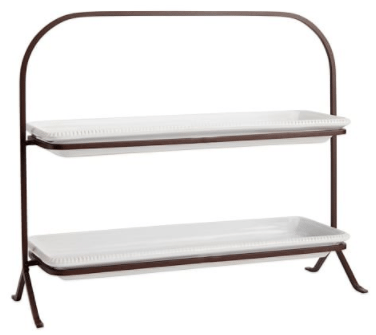 Also, the two-tiered platter is one of my favorite items in my kitchen. Pottery Barn just gets it when it comes to service ware.
1. Gabriella Tiered Platter Stand | 2. Wheat and Cornhusk Wreath | 3. Casserole Dish
4. Thankful Plate Salad Plate, set of 4 | 5. Turkey Decoration | 6. Gabriella Cake Stand
7. Burlap Wreath | 8. Cream and Sugar Set | 9. Acorn Plates, set of 4
10. Pumpkin Tea Towel | 11. Thanksgiving Banner | White Pumpkin
*This post contains affiliate links. When you buy from any of my links, I make a small commission.
Thanks for your visit! More fun posts are in the works. But speaking of food, check out these posts below!
Cheers,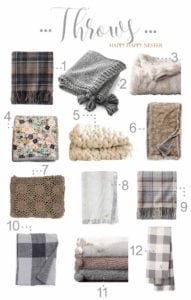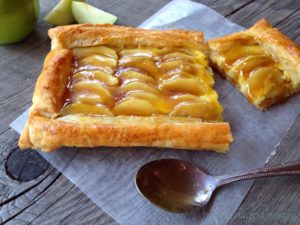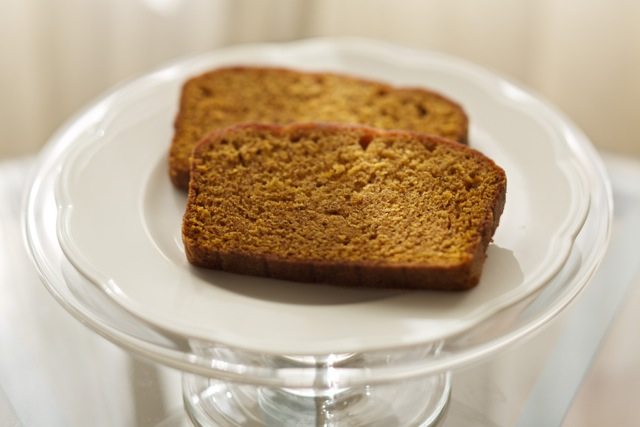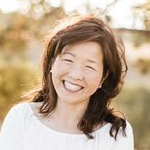 Latest posts by Janine Waite
(see all)