Wallpaper Alternatives Wall Decals
Wallpaper alternatives are plentiful these days, and I was recently approached by the company, Fathead to install their products in my home. I love how their wall decals are temporary and add fun pops of graphics to any room and wall. So, if you are renting an apartment or even own your home, you can instantly add some decor to your walls and not damage them since they peel away easily. Let's get started on my fun project!
A Note about the Nester
When I was in high school, it was quite popular to wallpaper your home. I pretty sure my mom and I
wallpapered every room in our house!
This post is sponsored by Fathead, but the opinions are all my own.
I love to refresh rooms, and I have found that wallpaper alternatives are a new way to add something new to any room's decor. When I was approached by Fathead to try out their wall decals, I was instantly drawn to their Martha Stewart line. Their online site is easy to use, and it is easy to find exactly what you are searching for, here is the link to their website: Fathead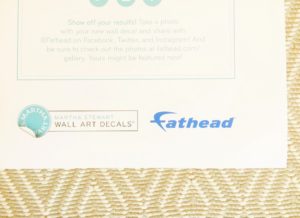 Originally I had planned to place the sunburst stars in my master bedroom, but once they arrived, I realized they worked better in our family room. So, I quickly got to work and of course like any project; one thing led to another, and I was working on several projects at once. But, first things, first…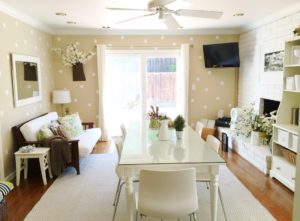 So, you are wondering how I figured out the amount I needed for my project. Well, I found out the size of the stars and then cut out a few with paper and pasted them on the wall that I wanted to cover. I figured I would order more than I needed, better safe than sorry as they say. It turned out that one sheet covered about half my wall.
The decals arrived in a roll, and I ordered four sheets.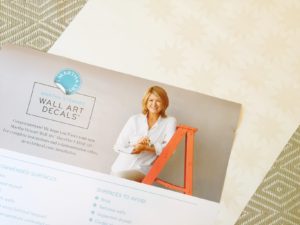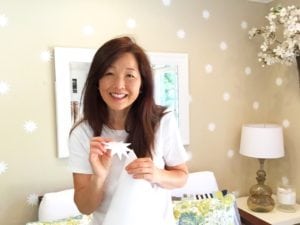 Once you get your sheets out, it is pretty easy to remove the stickers and just place them on the walls. I didn't measure out my distances, but if you like to measure that would work too.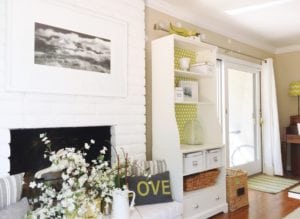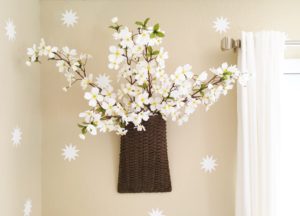 I felt that they looked better spaced far apart it had the appearance more like wallpaper. If you are interested in the transformation of this family room to our art and activity room here is the link to the post: Family Room Project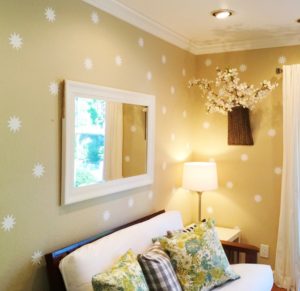 I decided that I had enough to cover all the walls in our family room, and I love the results. It is just thing to liven up a space and make it a fun and happy room.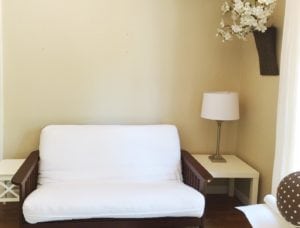 So, here is a photo of the original wall, plain and in need of something fun. I'm so pleased with the results, and I have a sneaky feeling that these stars will be on my wall for a quite a while. I hope you have an opportunity to browse through Fathead's website and possibly make some changes to your walls and rooms.
Cheers,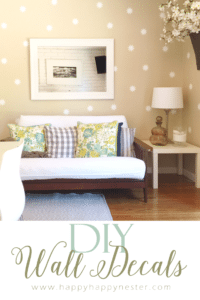 This post is linked: Stone Gable Blog Scoop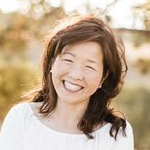 Latest posts by Janine Waite
(see all)