A Family Recipe
This time of year, I find myself making my Hawaiian Chicken recipe. I have wonderful memories of my mom preparing this tasty chicken and bringing it along to my brother's football games. We happily ate this dinner while we sat in the bleachers and cheered his team on. Maybe that's why I crave this dish in the fall.
I love this time of year. Gone are the light summer dinners, fall is at our doorstep, and I spend more time in the kitchen preparing family meals. While autumn and winter tend to elicit more comfort food, I like to make meals that are hearty and healthy. This is the new comfort food.
A Note About the Nester
I have very vivid memories of our family road trips and this Hawaiian chicken recipe. My mother would line a gift box with tin foil and neatly place each sliced in the box. She would also pack, perfectly round balls of rice that went great with the chicken.
Hi, Friends! This is a sponsored post written by me on behalf of Foster Farms Simply Raised Chicken.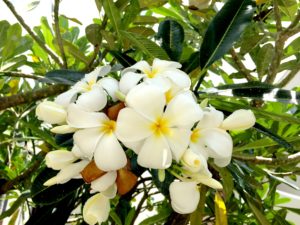 When I was a kid growing up in California, my mom was always sharing recipes with our neighbors. One friend who grew up in Hawaii had a family recipe for Hawaiian Chicken. Well, this recipe became one of my mom's go-to dishes. So, it only makes sense that it has quickly become my family's favorite new comfort food as well, especially since it is light and healthy. Comfort food for us is a warm, delicious meal that has a few basic ingredients. I love to pair this new comfort food with a side of Japanese sticky rice, some corn on the cob, and it is the perfect simple meal that my family loves.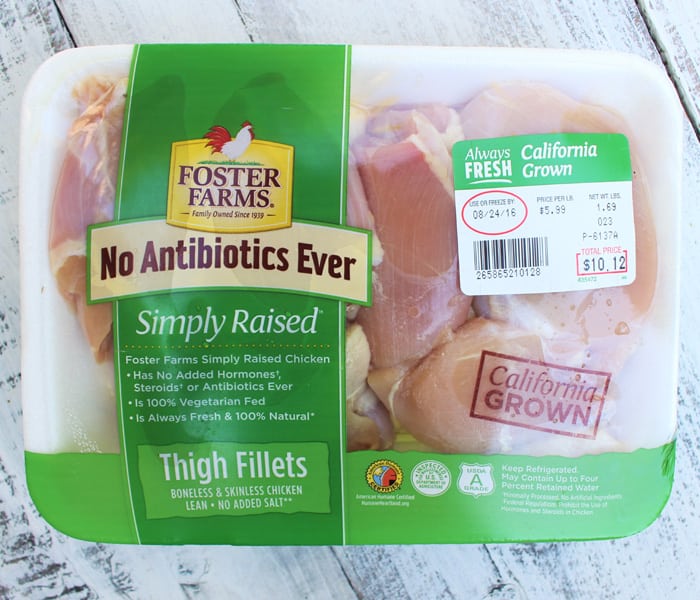 A  little note about the ingredients
I'm pretty picky about the type of chicken I feed my family. I always buy the no hormones and antibiotic free chicken. Did you know that Foster Farms now carries a simply raised line that is raised without antibiotics or hormones, 100% vegetarian diet, and American Humane Certified?  It is so nice to have such healthy choices in our local grocery store. I can feel good about feeding this great product to my family and so should you.
You will also need rice flour and sweet rice wine. If your local grocery store doesn't carry it in the Asian section you can use a sweet white wine
Hawaiian Chicken Recipe: A Super Easy Recipe
Ingredients
1 1/2 - 2 pounds of Foster Farms Simply Raised Chicken (boneless, skinless thighs or breasts)
1/2 cup rice wine (can substitute with sweet white wine)
Garlic Salt
4 tablespoons Gluten Free Soy Sauce
1 box (16 oz) rice flour (can substitute with rice flour)
Cooking oil
Instructions
Sprinkle chicken with garlic salt and place in a bowl.
Cover chicken with rice wine. Cover bowl with tin foil and refrigerate overnight. If you are in a hurry, just soak Chicken for an hour.
The next day, mix 4 tablespoons of soy sauce with 4 tablespoons rice wine in a medium size bowl.
Next prepare the flour by placing a layer on a plate.
Preheat the oven to 350 degrees.
Dip the chicken in the soy/rice wine mixture.
Then, cover both sides of the chicken with the rice flour. Repeat by dipping it in the soy mixture and again with the rice flour.
The chicken will have 2 coats of the rice flour. Place the chicken on a clean plate and prepare your frying pan on medium heat. Once the pan is hot, coat the bottom with a 1/4 inch layer of cooking oil.
Brown chicken on both sides and place in a pyrex cooking pan.
Cook in the oven at 350 degrees for 20-25 minutes and slice and serve.
I have altered my mom's recipe a bit to create a new version of comfort food for my family. I coat the chicken twice which creates an even crispier outer layer. This super crispy chicken makes for a happy family. Also, since most of us are so busy these days, you can omit the 24 hours of soaking and instead soak the chicken for 30 minutes.
If you are like me, I'm always looking for easy and delicious chicken recipes. I recently found some incredible looking dishes on the Foster Farms recipe page. I hope you have a moment to hop on over there for some new dinner ideas, here is the link: Recipes.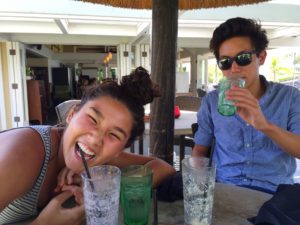 I had to include this fun photo I took on our summer trip to Hawaii. Don't be deceived by my skinny kiddos, they can put away food like nobody's business. Ah, teenagers, you gotta love them.
By the way, my super talented brother took the chicken photos and he now has a website! Take a look at his new gallery: My Photography
Cheers,

Note that this is a sponsored post written by me on behalf of Foster Farms Simply Raised Chicken.