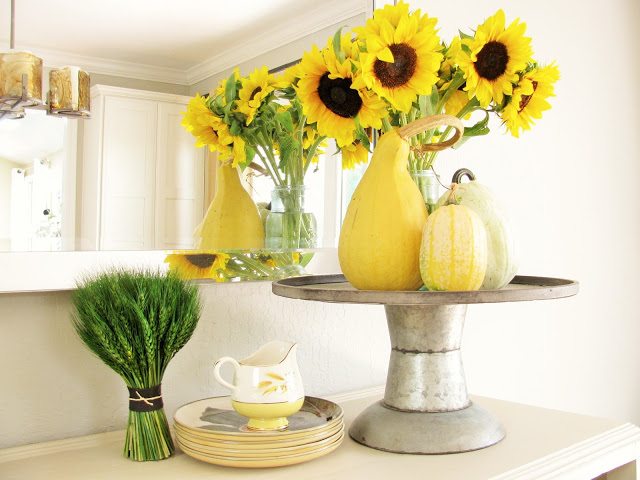 Painted Fox, Farmhouse Swag
Marci and I are great fans of Painted Fox home decor products. Our homes are stocked with lots of beautiful Painted Fox treasures. They are unique and timeless and add such a wonderful and interesting look to any space. We thought it would be fun to share with you an interview we had with the co-owners, Christine Hebbring and Jennifer Murray. They have a great story to tell and I'm sure you'll find it enjoyable and fascinating. So get comfy and get a cup of tea and be ready to read an intriguing story behind this wonderful company they have created. If you would like to buy some of their products, we would be so happy if you went through one of our links to their website. We make a small profit that keeps Marci and I happy so we can continue blogging for free!
HHN: How did you two meet?
Painted Fox: The two of us met by pure fate. My son Gabe ended up in Christine's first-grade classroom. It was love at first sight for Christine and Gabe. They had an instant connection. Spending time watching Christine teach was pure magic. She is so in her element in the classroom. It is something you feel the instant you walk into her room. I just couldn't get enough of watching it in action. Christine and I clicked right away and were fast friends! One of my very favorite things to do is to volunteer at my children's schools. So, naturally, I began volunteering in Christine's classroom and we found that we were soul sisters. So began the adventures and gifts of our friendship, which resulted in a friendship like no other and eventually, it resulted in our beloved Painted Fox.
HHN: When and what were you doing when you decided to start, The Painted Fox?
Painted Fox: Christine and I were always treasure hunting. I mean ALWAYS! When all or our treasure hunting needs were met and our own homes were full to capacity, we began hunting for our friends. It was even more fun than treasure hunting for ourselves! At some point, in an aisle of GoodWill, we looked at one another and said…. "wouldn't it be cool if this was our job!?!?!?" Christine and I started brainstorming and decided to get our feet wet by selling our finds on the local BUY SELL TRADE group on Facebook. It took off, with a vengeance! We were meeting scads of women in local parking lots to trade dollars for treasures. Between the spectacle, we were fast becoming and the harsh Wisconsin winter weather, we knew this wasn't going to be the long-term business model for us. So… the story goes. We started a small website, moved to a bigger platform and then began dreaming and imagining and making things happen. It is a dream come true. A whole lot of work. A whole lot of fun. A whole lot of a whole lot! We love every single minute of it!
HHN: How did you name come about?
Painted Fox: I am going to share with you the heartfelt answer that Christine wrote for our Deco & Bloom interview. It makes me teary every single time that I read it. It is all heart.
The name Painted Fox has several meanings to Jen and I. The "fox" symbolizes the elusive hunt for fabulous, interesting, farmhouse treasures. For us, the fox also symbolizes a quiet, peaceful knowing that loved ones who are no longer with us, are quietly and lovingly watching over us. One of my (Christine's) brother, Fritz, fought a brave battle with Depression for many years. He was one of my dearest friends and lived a vibrant life filled with love and genuine kindness. After his passing, we all began to see foxes. Not just a couple, but many! Several of us had foxes build dens in our yards and places of business! On our first summer reunion without Fritz, a fox had a built a den the week of our arrival, right beneath my parent's cabin, and made regular visits to our campfires. Even sitting beneath a chair eating marshmallows! A fox and pups spend a spring in our neighboring field. We watched them frolic and grow right out our windows. The list goes on and on. Point being, each of us knows that the fox was Fritz's way of saying "I am well. I am with you. Now take good care of one another and live your lives fully." So, this made the Fox an easy fit for the business. A business run on honor and kindness, with a mission of filling homes with treasures that express the personalities and joys of those living there. Just as Fritz lived his life. The "Painted" part of our name represents individuality and the treasured surprise of unique and unexpected additions to your nest. "Painted" reminds us of the sparkle that a touch of personality adds to a space. Not one of us needs to be just like the other. In our uniqueness, we are treasures. So, there you have it. Painted Fox ~ the perfect combination of love, kindness, creativity and the elusive hunt for the very loveliest of farmhouse swag for our customer's home
HHN: What is the best and the hardest thing about having a company?
Painted Fox: The best thing about having this company…WE LOVE IT! Honestly, we are doing the things that we love, with our best friend! How cool is that? And then there are the people, oh the people. They make it all extra incredible. Bloggers, artists, customers, vendors, FedEx and UPS drivers, mail carriers, web designers, tech support angels, account managers, the cleaning crew… the list of incredible people goes on and on. Each one of them makes this whole adventure possible and worth having. Sure, some get grumpy, who doesn't? But what we have found is that "grumpy" is the exception to the rule. People are genuine and caring and creative and awe inspiring. The hardest thing… it is hard work. It is more time and commitment than we ever bargained for. But if you choose to do what you love, it is worth it and quite honestly, most of the time, it doesn't feel much like work to either of us. It feels like a passion that you can't stay away from. Christine and I have both had to set limits with work. It can so easily creep into your family time. The time boundaries are so very important. We have to remind ourselves to take a break now and again. In this world of easy to access technology, it is so easy to let the work creep in even when you are supposed to be "off." We both have to be careful of that. There is never enough time in a day. We both work a full time "other job." Christine is a teacher and I manage an Environmental consulting company. We wear two hats and in essence, work two full-time jobs. It's a little crazy! But a lot of fun!
HHN: What is your biggest seller?
Painted Fox: Our top sellers… they seem to change and grow all of the time. Probably because Christine and I never stop searching for and adding new items to the collections! That is what makes it so fun. There are so many gorgeous goodies out there, just waiting for us to discover them. Right now, our best sellers are our farmhouse arrows, our tiered trays, our variety of wall mounts, our live work create bags and our zinc tables. It changes all the time. With our two week, curated favorites collections and the new additions of our Dear Lillie and Rooms for Rent permanent collections (and there are more to come…) the best sellers are really growing and changing. We can't wait to see what's next!
HHN: For those of us who dream of starting a company, what words of wisdom can you give us?
Painted Fox: Stay the course. Don't let others discourage you. You will always run into nay sayers and doubters. You know the type… glass half empty. Disregard this negativity.
Well, we hope you liked this intimate interview with the co-founders of Painted Fox. We will be holding another Painted Fox give away around the holidays, so make sure to check back with us. It will be nice to give some lucky reader a chance to buy their favorite farmhouse swag. Have a wonderful day and thanks so much for stopping by. Let us know if you have any Painted Fox home decor or if there is something special on your Christmas list.Cheers,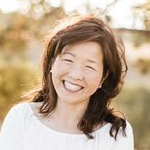 Latest posts by Janine Waite
(see all)