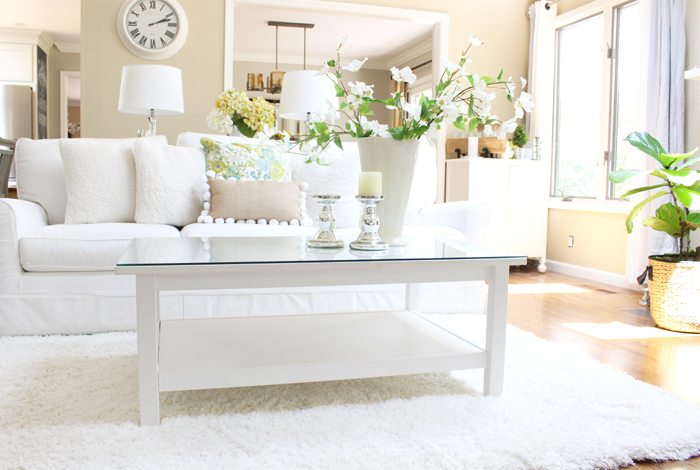 Bissell Carpet Cleaner
This Memorial Day weekend, spring cleaning is happening at our home and the Bissell carpet cleaner showed off its magic. I have a bright white living room and we all know that white will get dirty. I bought our shaggy rug back in December and so now it needs a thorough rug cleaning. The label states that it should be washed by a professional but I choose to do the cleaning myself. I'm in full spring cleaning mode so it made sense to participate in my own little comparison between two major rug cleaners, Bissell Big Green Machine and the Rug Doctor. Join me and find out my results and make sure you read to the end of the post for all kinds of great offers.
A Note about the Nester
I love to vacuum and sweep our home. I believe that a quick vacuuming can make any room feel clean instantly.
This is a Bissell sponsored post, the opinions in this post are my own.
In order to use the two types of rug cleaners, I had to rent them from two different stores. Our local Ace Hardware carries the Bissel carpet cleaners and our local grocery store, Safeway carries the Rug Doctor cleaners. If you need to find a Bissel carpet rental this link should help: Bissell Rental Location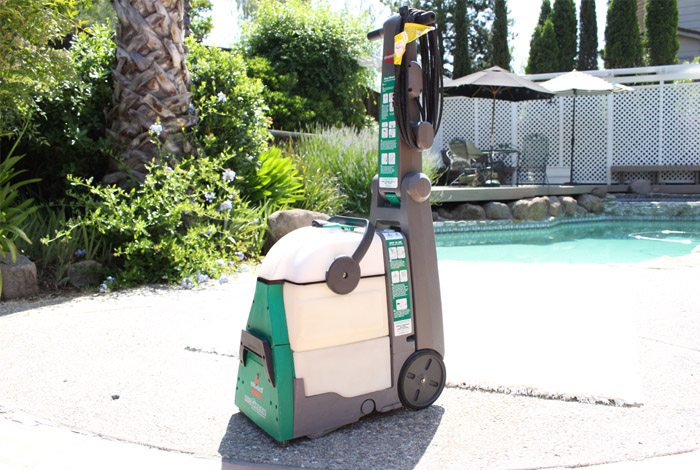 The instructions are pretty straightforward and both had them listed right on the machines. I did find it interesting that the customer service employee at Ace gave me the full instructions on how to use the machine and also they also loaded it into my car! Now that is awesome service. At Safeway, I was never given verbal instructions and no one helped me take it out to my car, I wonder if the Rug Doctor company is aware of their customer service component?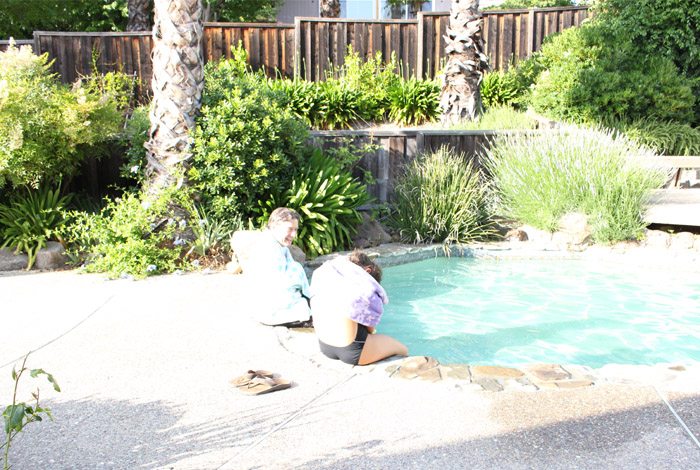 While I was sweating and working hard cleaning my carpet these two had the right idea! Hanging out in our pool was the perfect thing to do on this hot spring day.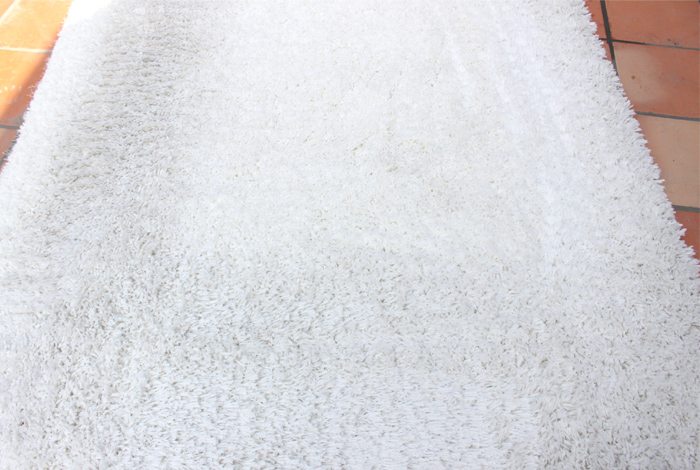 Here is our rug before the cleaning. Since it is white the stains are pretty visible and there is a pretty significant dark dirt trail around the edges. I must admit we don't have any pets and food is not allowed in the living room, but this carpet did have dirt stains!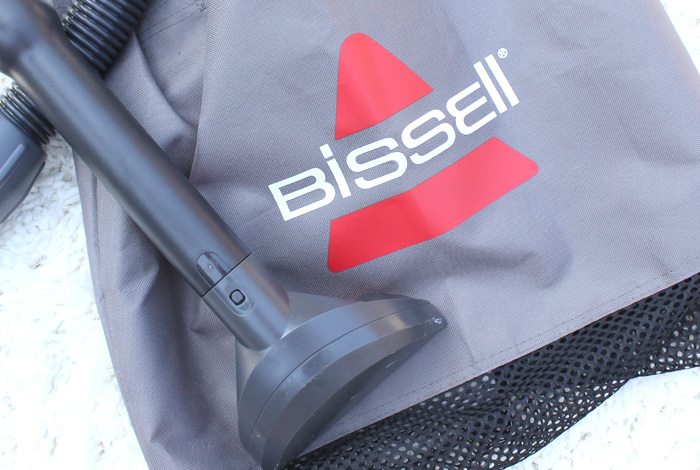 I quickly got down to business and loaded up both machines with the cleaning solution and hot tap water. I used the machines and eventually hooked up the hose/brush attachment that I rented. I loved being able to control the release of the solution exactly where I wanted. Since the shag carpet has long strands, I found that the handheld hose seemed to work best.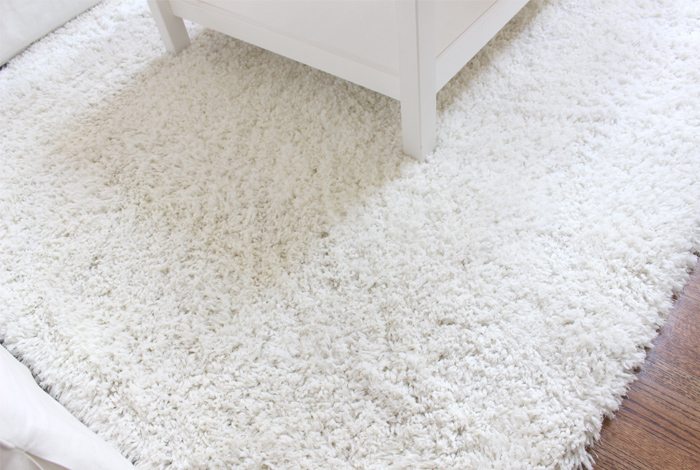 The Big Green Machine got the run clean and bright. It was interesting that the manager of our local Ace Hardware said, that his employees love the Big Green machine, and now I can see why.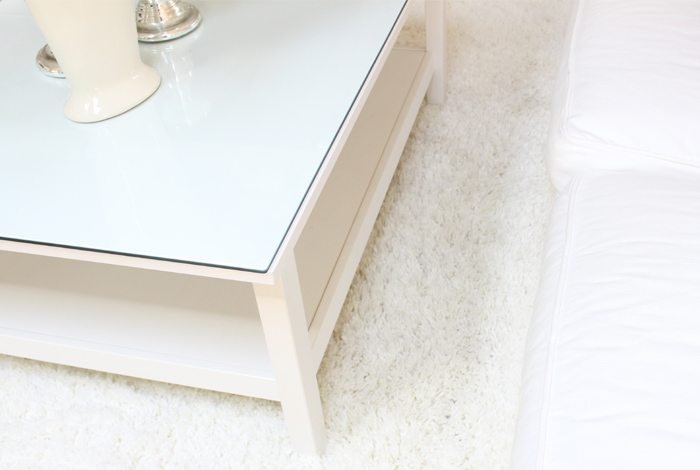 You can see the stain where the Rug Doctor tried to work its magic. I will have to follow up on cleaning this one section again with the Big Green Machine, but for now, I'm a very tired nester and wanted the job complete.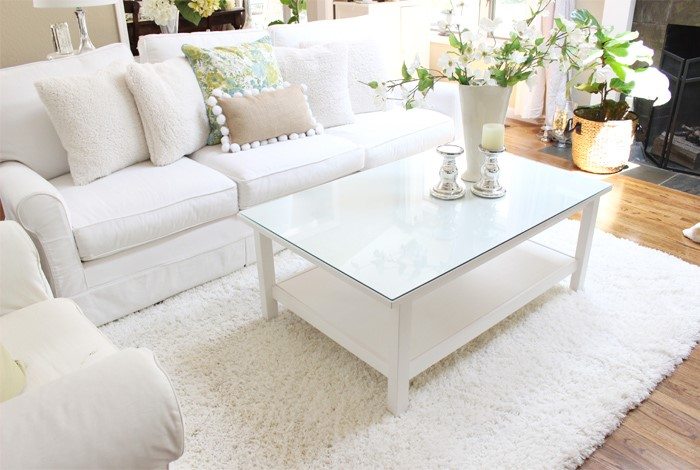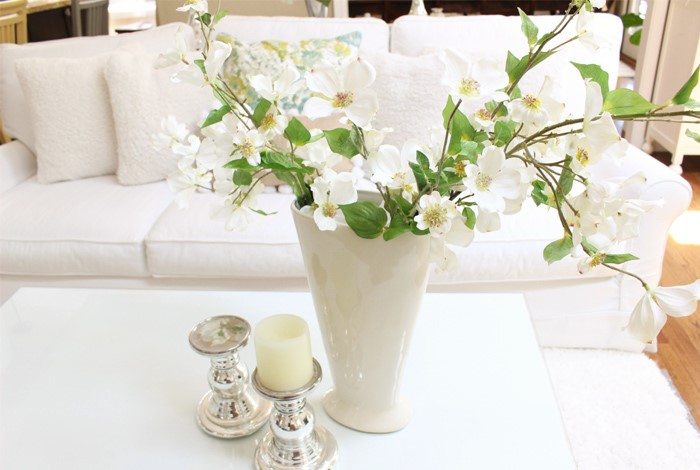 If you would like a $10 off coupon for a Bissel carpet cleaning rental, here is the link: Bissell coupon

~ Giveaway!~
Also, I'm giving away one free Bissell carpet cleaner rental coupon to the lucky winner. All you have to do is leave a comment and let me know why you would like to have the coupon. I will be announcing the winner on June 13th. Good luck to everyone!
Cheers,

PS: If you enjoyed this Bissell carpet cleaner post, you might find this post interesting too!
https://happyhappynester.com/2015/01/ikea-ektorp-sofas-cleaning-tips-for.html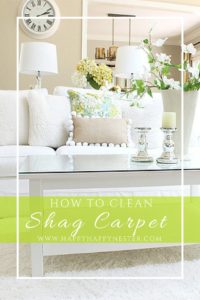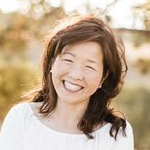 Latest posts by Janine Waite
(see all)