Boll and Branch Best Linen
I was delighted when Boll & Branch approached me with their 100% organic bedding. You see, I'm a little obsessed with a good night's sleep and when it comes to sheets I love to buy great products.  I adore super smooth cotton and sometimes it's hard to find high-quality fabric. Their linen is incredibly soft and luxurious but also 100% organic which is a big bonus in my opinion.
A Note About the Nester
Like most of us, my husband has a little ritual before settling into our bed; he readies our bed by tucking various pillows and sheets into specific nooks and crannies! After what seems like many years of marriage I still enjoy watching him fluff and tuck his bedding.
This post has been sponsored by Boll and Branch and the opinions in this post are my own.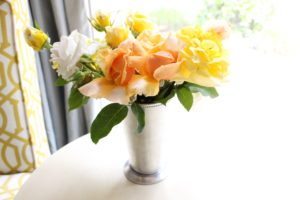 Boll & Branch
Boll & Branch was founded in 2014 by husband and wife duo Missy and Scott Tannen. They wanted to provide quality, luxury linens at an affordable price. Their company was the first bedding brand to be awarded a Fair Trade certification which means they are committed to improving the lives of cotton farmers and factory workers.
Why Organic Sheets?
I must admit that I haven't bought organic sheets and so as a result, I'm not too informed about them. When I began to research organic cotton, I was somewhat surprised to find out that traditional cotton products can retain residual chemicals which in turn can cause irritation to our skin. Also, processing non-organic cotton relies heavily on chemicals which can remain in our bedding. The effects of these chemicals can lead to headaches, dizziness, difficulties with memory and sleeping. And if you are like me, I need all the help I can get when it comes to retaining my memory, so this girl is now going to buy organic bedding for our family.
Packaging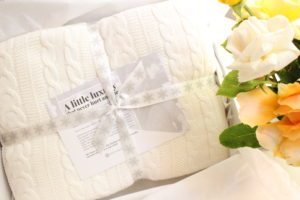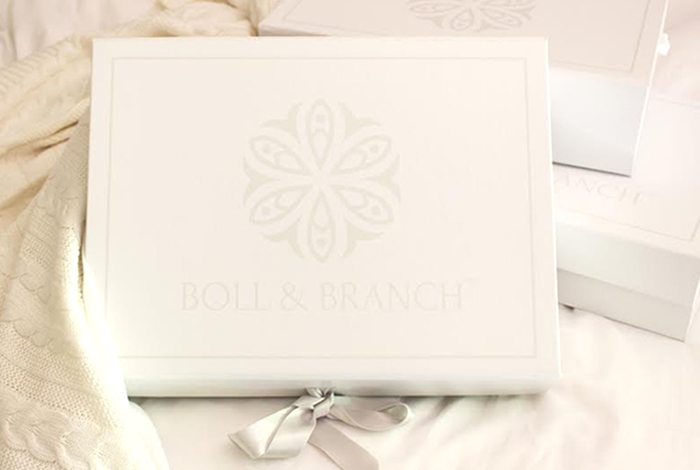 Can I just say that their packaging is over the top amazing! I was so afraid to open up the package since the boxes are gorgeous. I feel like a little kid since I'm crazy over the boxes as well as the sheets, and I'm planning on repurposing them with some other project. Also, the linen arrived in their individual little fabric envelope which was beautifully hand crafted.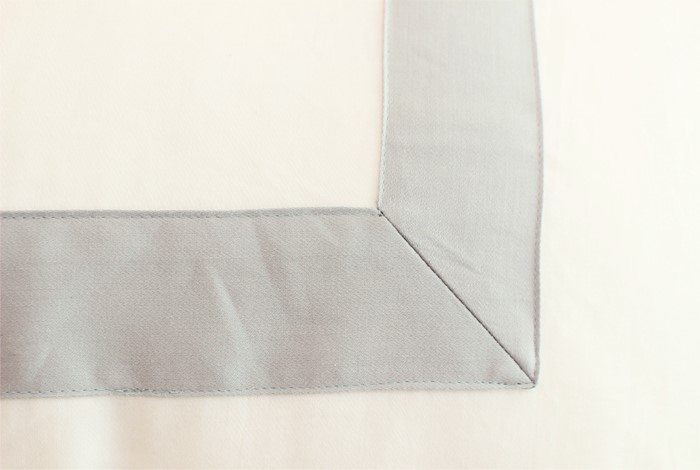 Stitching
Impeccable stitching and the quality is superb! Every top stitch is perfect and exudes an exceptional attention to detail.
Sizing
Do you have this problem, the duvet cover is too small for your bed, and you can see your mattress pad and blankets on the sides? Oh boy, I have a difficult time finding a duvet cover that is big enough, but Boll and Branch's gorgeous duvet cover is plenty big. Hooray!
Softness
This cotton easily passes my test of softness, and I've washed it once so far. I feel like that the more I wash it, the more it will soften, which makes me a happy camper or happy, happy nester!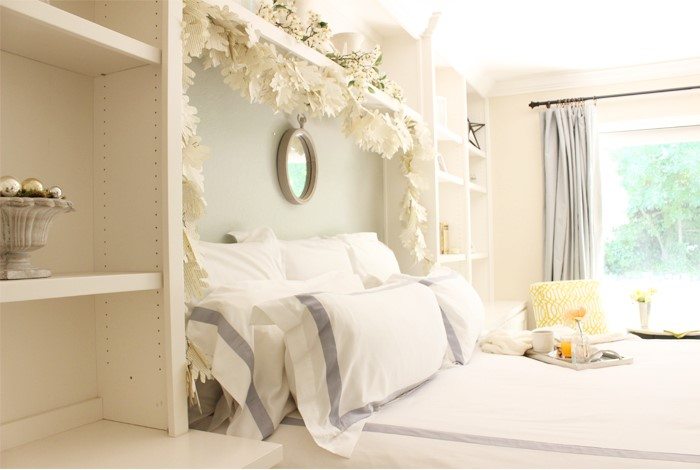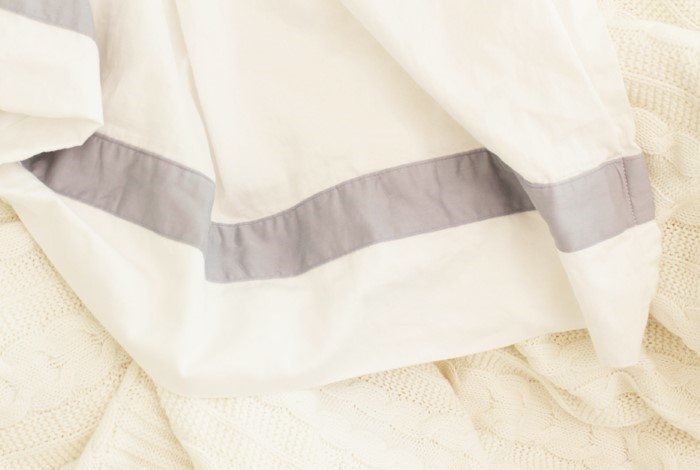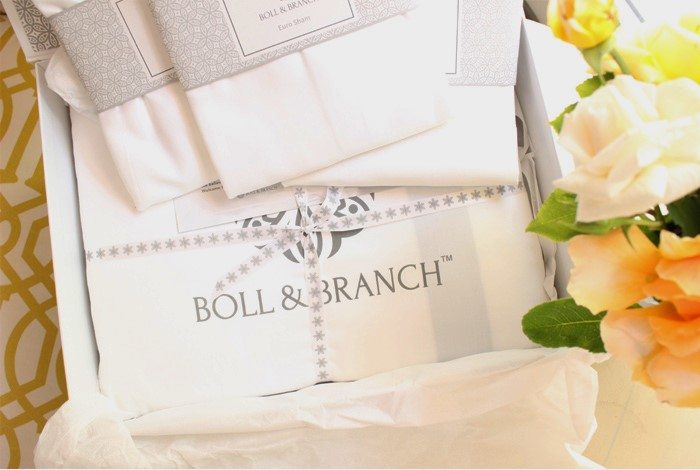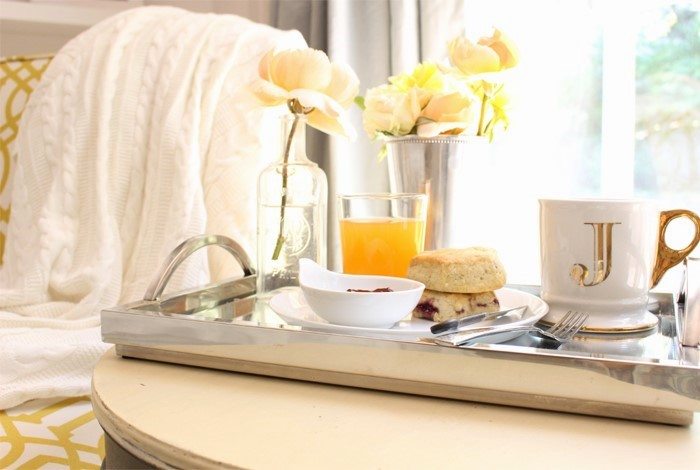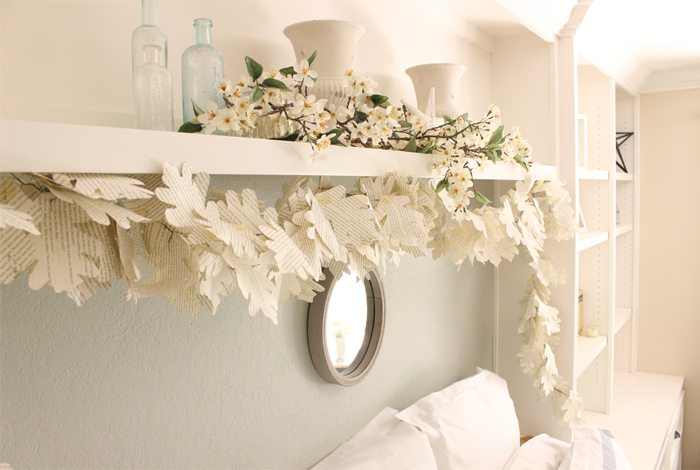 I spy my DIY paper garland, and I love how beautiful it coordinates with the classic bedding. If you want to learn how to make a paper garland, check out this post: 
Book Page Garland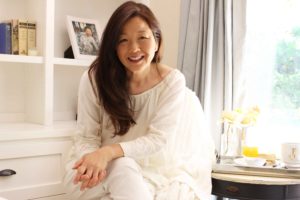 I instantly fell in love with my new Boll and Branch sheets and you will too if you purchase them. It's wonderful that they are soft and comfortable, and what a bonus that they are 100% organic. Also, I find it is a tremendous comfort not to be exposed to chemicals and pesticide while I sleep. I hope you have the opportunity to experience this great product.
Cheers,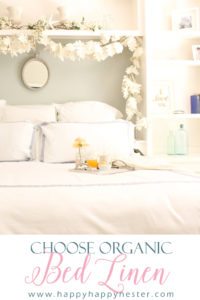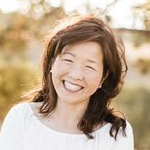 Latest posts by Janine Waite
(see all)