Chasing Paper
Removable wallpaper appears to be hitting the interior decorating market. And as you can see we have happily embraced this home decor trend. Chasing Paper's creative ideas and products have been featured in Martha Stewart Wedding, House Beautiful, Real Simple and to name a few. The founder, Elisabeth Rees grew up in the printing industry and paper was her life as was decorating. So, naturally the removable wallpaper was born. Lucky for us, her company is creating gorgeous papers.
~ A Little Note About the Nester ~
While I was in high school, my mom went on a wallpaper kick. I quickly learned how to install it and I ended up helping her put up wallpaper in almost every room in our house. I guess you can say I have a lot of experience when it comes to installing the wallpaper!
I've always wanted to have a chalkboard wall but never had the courage to devote a whole wall in our home. I'm a little disappointed that all, I mean all our walls have a texture. So, the only wall I can apply (needs to have a smooth surface and a matte paint) the paper to is the back of our cabinet that frames our refrigerator. So, I measured and ordered the amount I needed for the project. There are many choices of wallpaper and I must admit that it was hard to not choose a print instead. Here are some very cool chalkboard inspirations to get your creative juices flowing!
This wallpaper is pretty thick and quite wonderful. The great thing is that it doesn't stick to itself and since it is thick you get less air bubbles. My project just involved starting at the top and peeling and placing. It is that easy.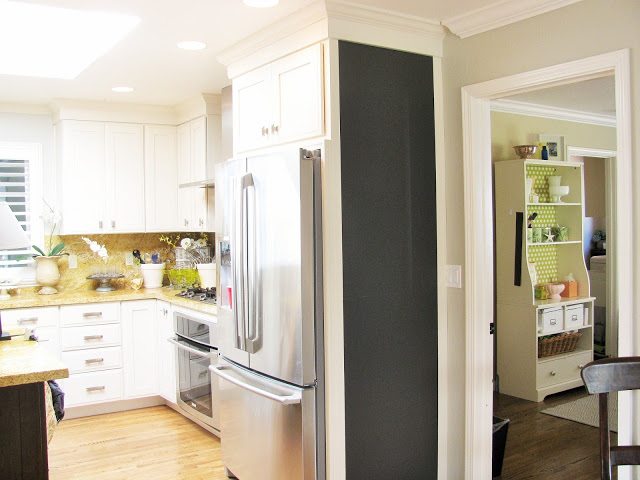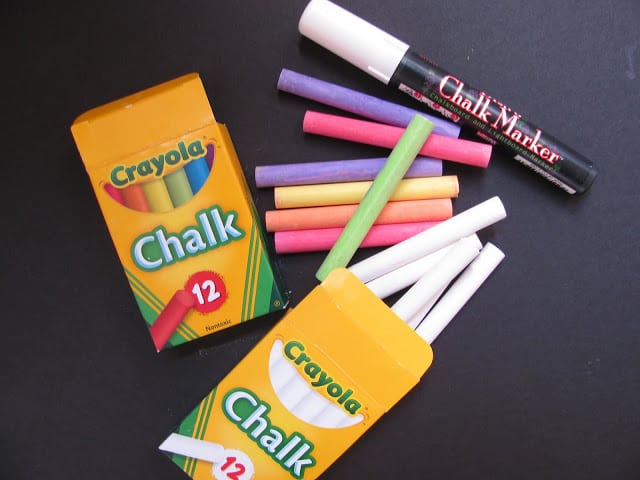 You can use chalk markers or the old fashion chalk. I have used both and the cool thing about this paper is that you can use both. Not all chalkboard paint and paper is created equal. Some chalkboard paper doesn't let you erase the marker type, I have a friend who found this out on a little chalkboard. I feel the old fashion chalk has a nice organic style, but it does take a little getting use to in regards to applying pressure and finding the exact thickness of line you prefer.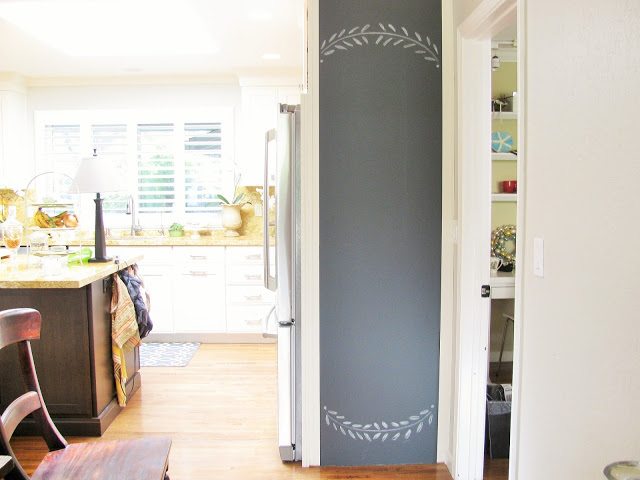 Next, comes the fun part! Coloring and printing on a chalkboard can be a little intimidating since the grand scale is visible to everyone. But, the cool thing that I quickly realized is that it is erasable, and so you can practice all you want. I looked to Pinterest for some inspiration and some basic designs and ideas. Also, don't be afraid to play around and have fun with your artwork.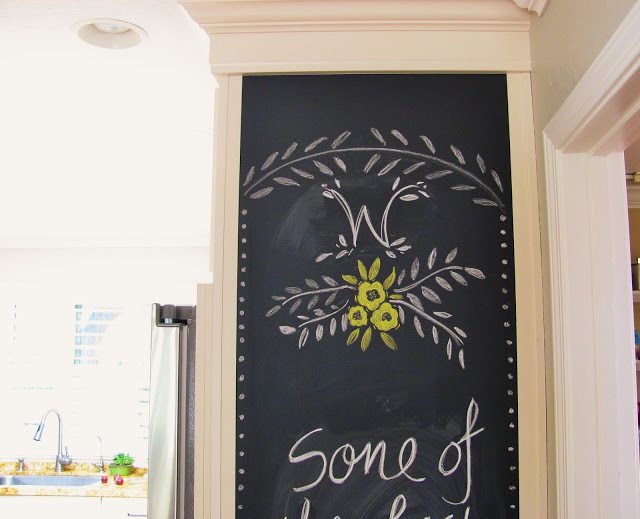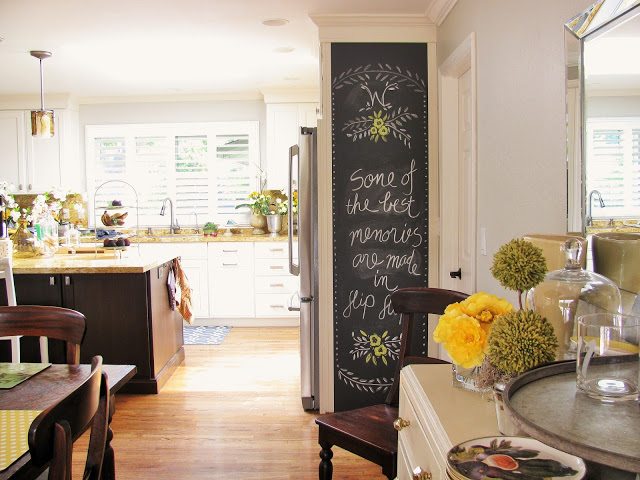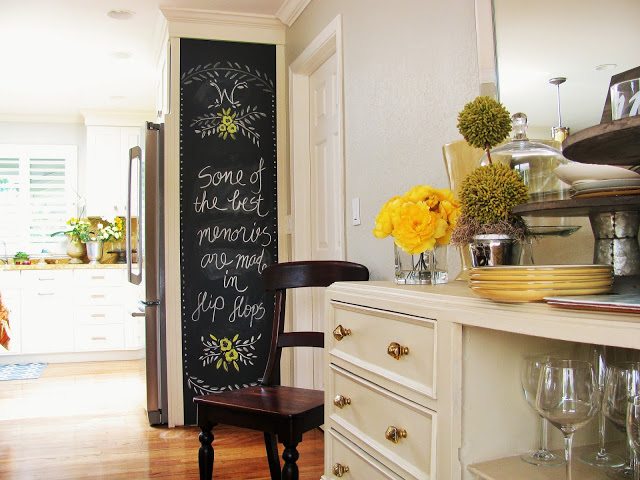 The beauty of removable wallpaper is that you can make it temporary but also, it can stay on your walls as long as you like. Have fun and let me know if you try it, I would love to see how your project comes out.
Cheers,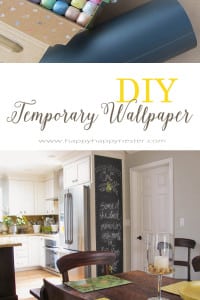 Loading InLinkz ...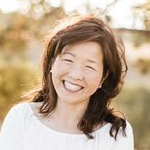 Latest posts by Janine Waite
(see all)