I might officially be a hoarder of home decor. You see, over the years, I've been Collecting Milk Glass Vases for Flowers, and now my somewhat large buffet is bursting at the seams with vases, candlesticks, plates, glasses, and many more collections.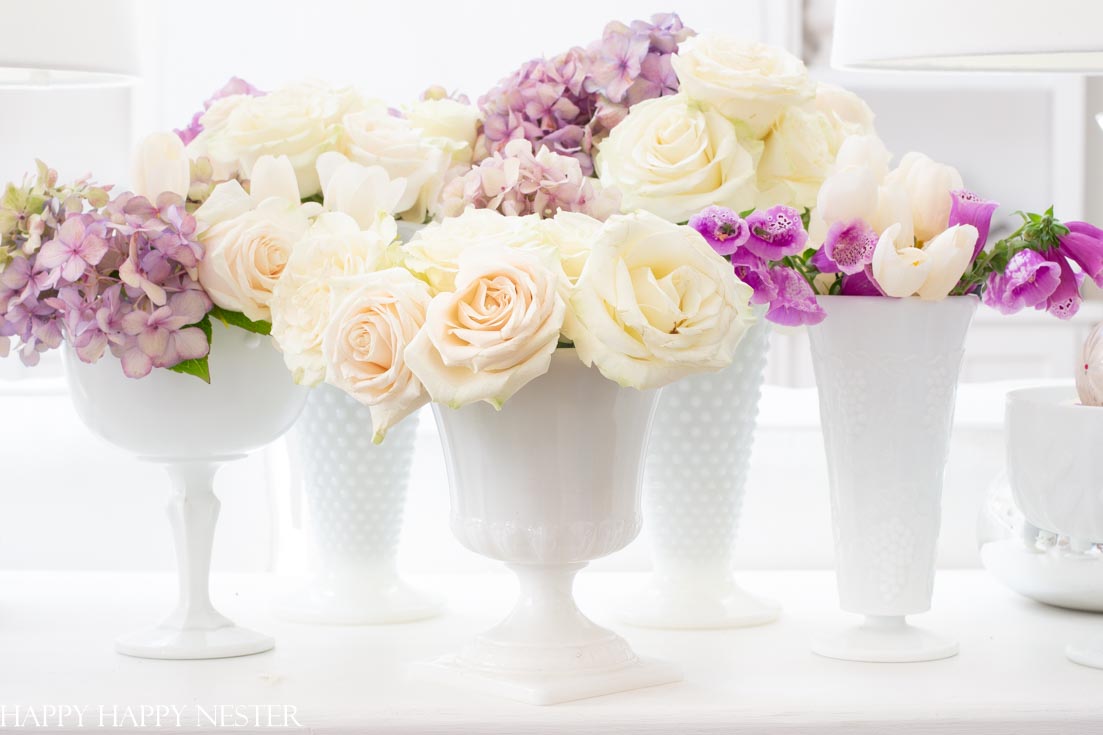 Milk glass is the perfect vase. The white color is so versatile and goes with any shade of flowers. Also, it doesn't hurt that you can easily find them in thrift shops at pretty reasonable prices. I'm not only a hoarder but also a bargain shopper.
Today, I'm filling my vases with grocery store flowers that I had delivered to our home. And my fellow blogging friends accepted the challenge as well, arranging grocery store flowers. Their floral arrangements are at the bottom of this post.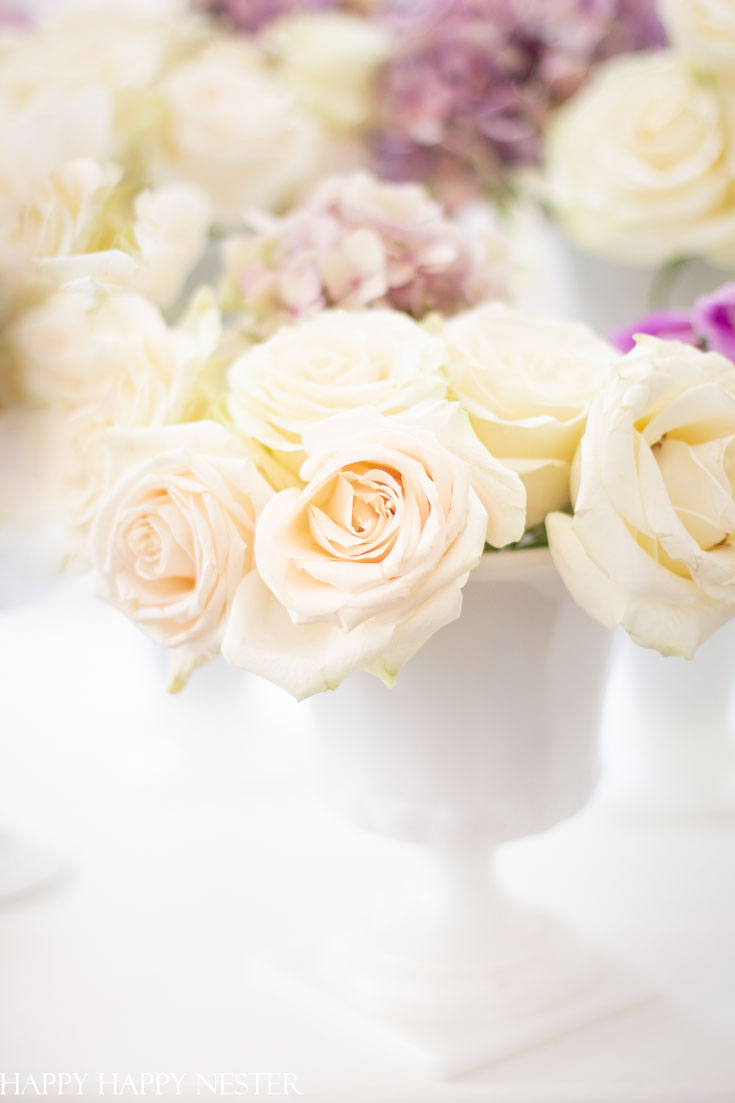 *The following post contains affiliate links
But let's get back to collecting Milk Glass vases.
What is Milk Glass?
According to Wikipedia, Milk glass is an opaque or translucent, milk-white, or colored glass that can be blown or pressed into a wide variety of shapes. It was first made in Venice in the 16th century, colors include blue, pink, yellow, brown, black, and the eponymous white.
But it is interesting that during the Victorian era, the white variety that we now are familiar with rose in popularity, and it is an excellent knockoff to the more expensive porcelain of its day.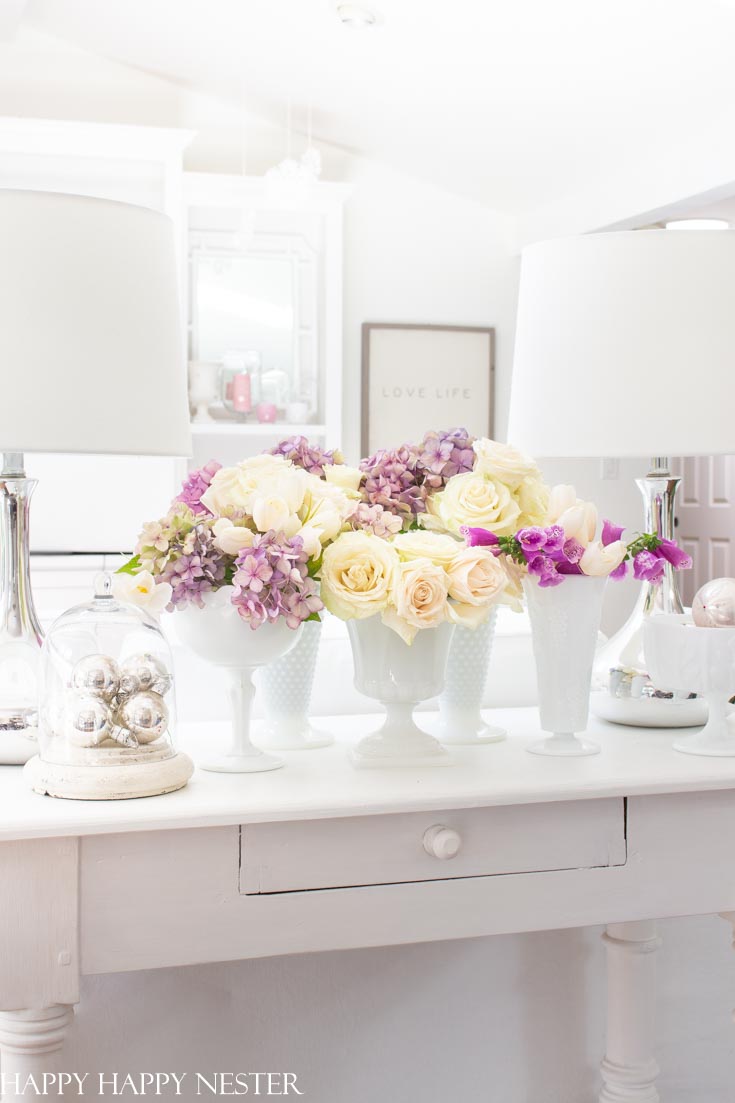 So it was initially was a competitor to porcelain, and it came in these colors, blue, pink, yellow, brown, black, and white. It was called Opal Glass, and the milk glass term is a more recent name. There quite a few manufacturers of Milk glass, and here is a list of them:
Dithridge & Company
Fenton Glass Company
Fostoria Glass Company
Imperial Glass Company
Kanawha Glass Co.
L.E. Smith Glass Company
Mosser Glass
Thai Soojung Glass Company Limited
Westmoreland Glass Company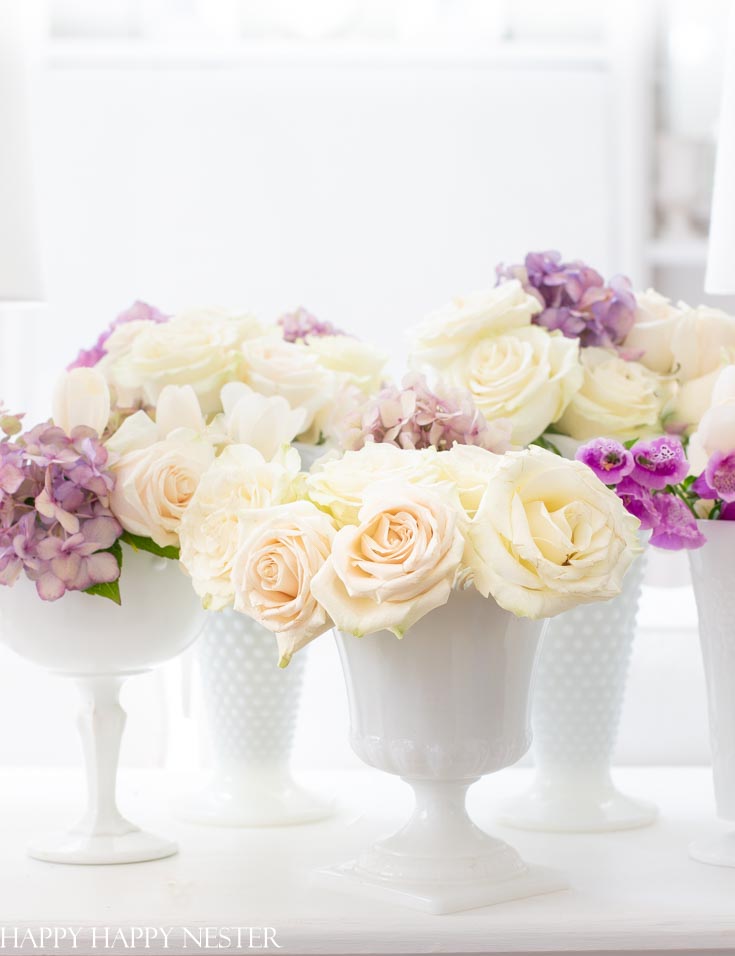 How Can You Tell if You have Real or Fake Milk Glass?
There are so many features that make something valuable. I love the look of milk glass, and I collect ones that catch my fancy. But, there are a few things that you can tell if you have authentic milk glass.
Look for Company Logos on the Bottom of the Milk Glass
Westmoreland Fenton introduced milk glass from 1940 – 1970. These companies made milk glass, and they have their logo imprinted on the bottom of their vases.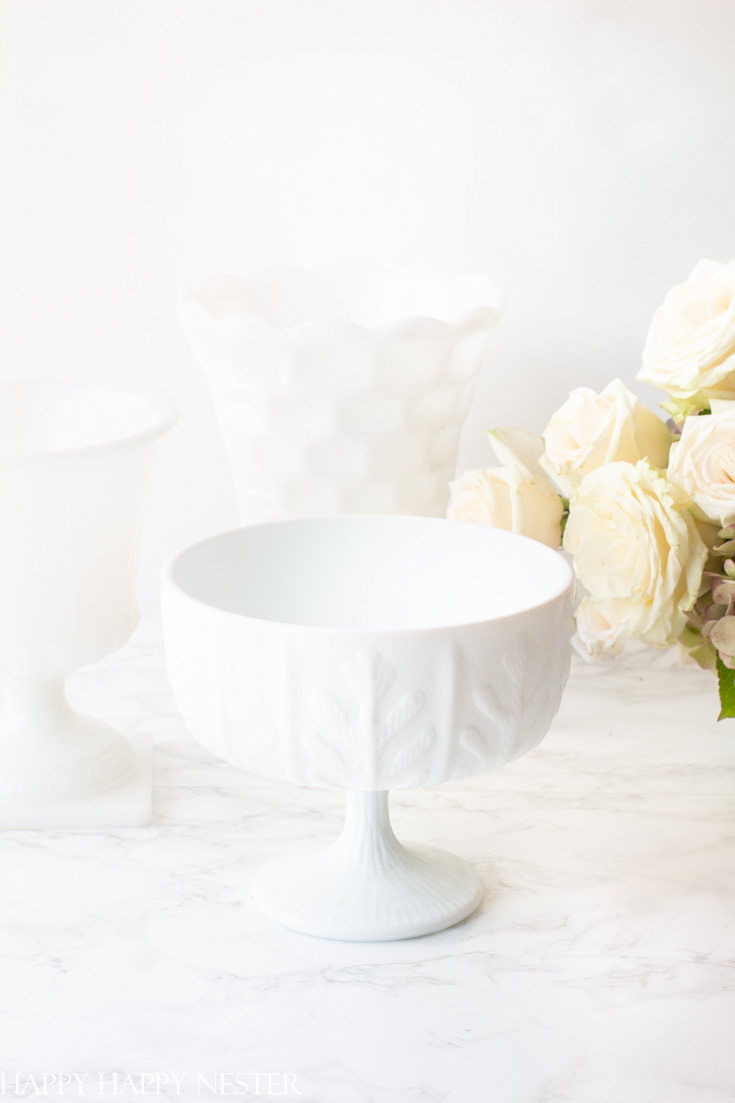 Of course, only two of my milk glass vases have any words on the bottom. The vase (you can shop it through this link) in this photo is one of them. I had to chuckle that I had to put on two pairs of glasses to see the letters. Mine said, F. T. D. which when I first looked it up online, Frontal Temporal Dementia popped up in my search. Yeah, maybe Google knows something about my mental state.
The other possibility that comes up in my search is the FTD floral service. Well, it turns out that FTD used to deliver their flowers in these adorable milk glass vases! It is so cool that they used these vases through the 1970's.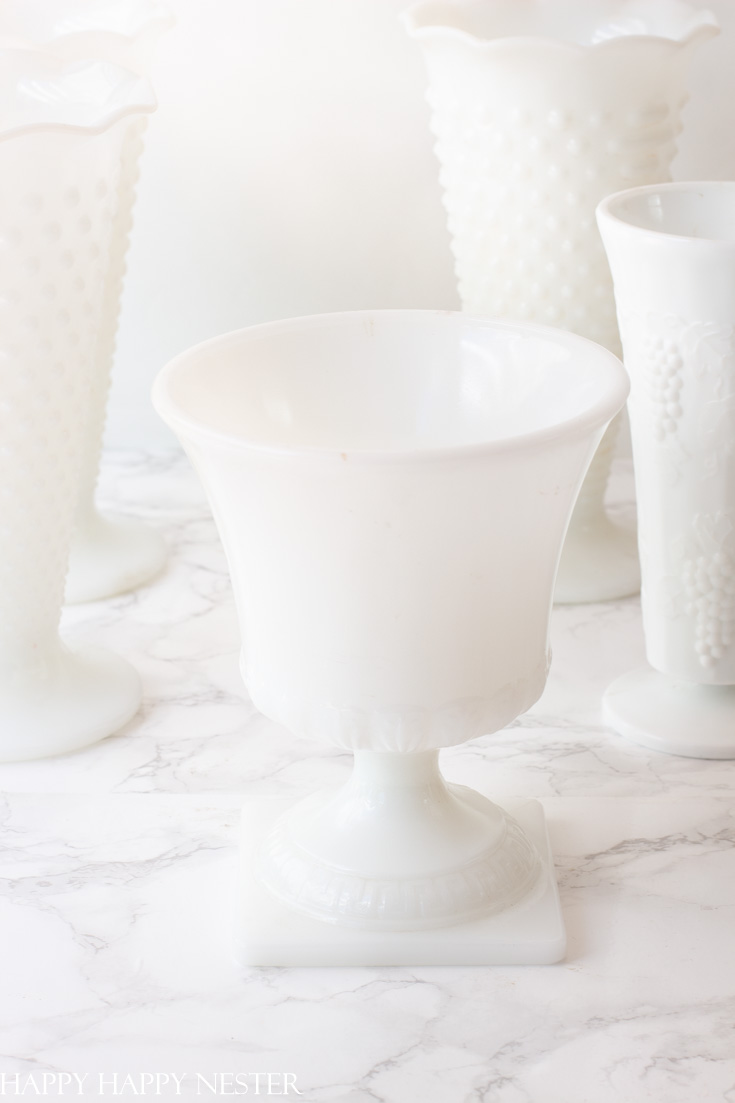 My other vase (shop it through this link) has written on the bottom, EO Brody Cleveland, Ohio. This milk glass is from the E.O. Brody Company that was founded in 1958 in Cleveland, Ohio, by Ernest Oscar Brody. He was a florist who had innovative ideas to sell his glass vases to florists.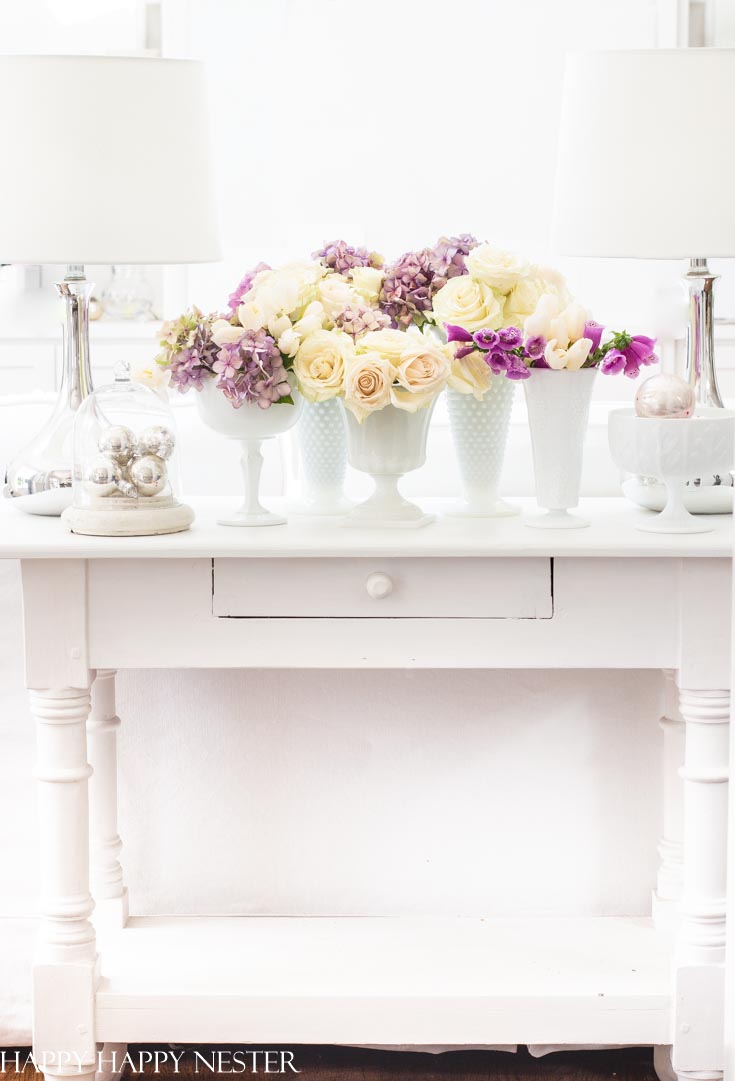 The Ring of Fire
When they manufactured Milk Glass, they add iridized salts to the glass. These salts create an iridescent reds, blues, and greens when held up to the sunlight. This quality can is in the older milk glass pieces.
Well, I held all my vases up to the sunlight, and I didn't see a ring of fire. Well, I still love collecting milk glass vases.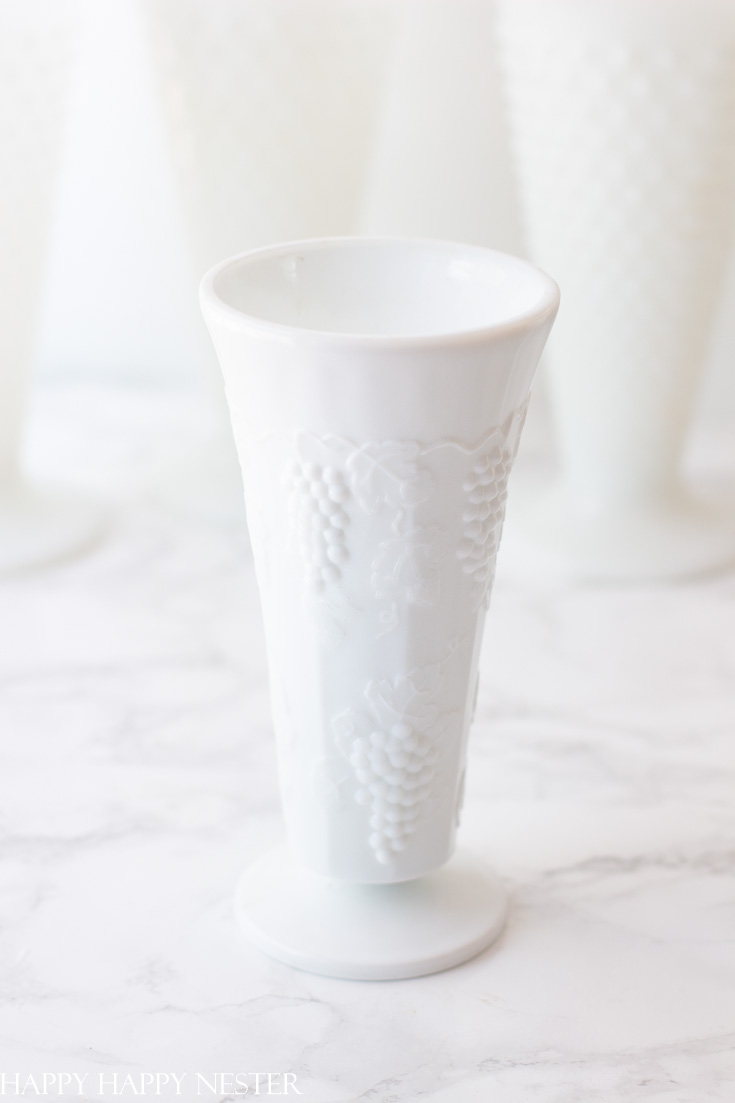 Several Milk Glass Themes
Grape Leaves: Here is the grape leaf pattern that many companies manufactured. Here is an excellent article about grape leaves and milk glass. (shop link)
Hobnail: Fenton's Hobnail pattern, which it introduced in 1939 and became popular in the 1950s. However, many companies copied these designs. (shop link)
Oak Leaves: You can see that in my vase pictured above. (shop link)
Historical Events: I guess there are pieces with historical features like George Washington.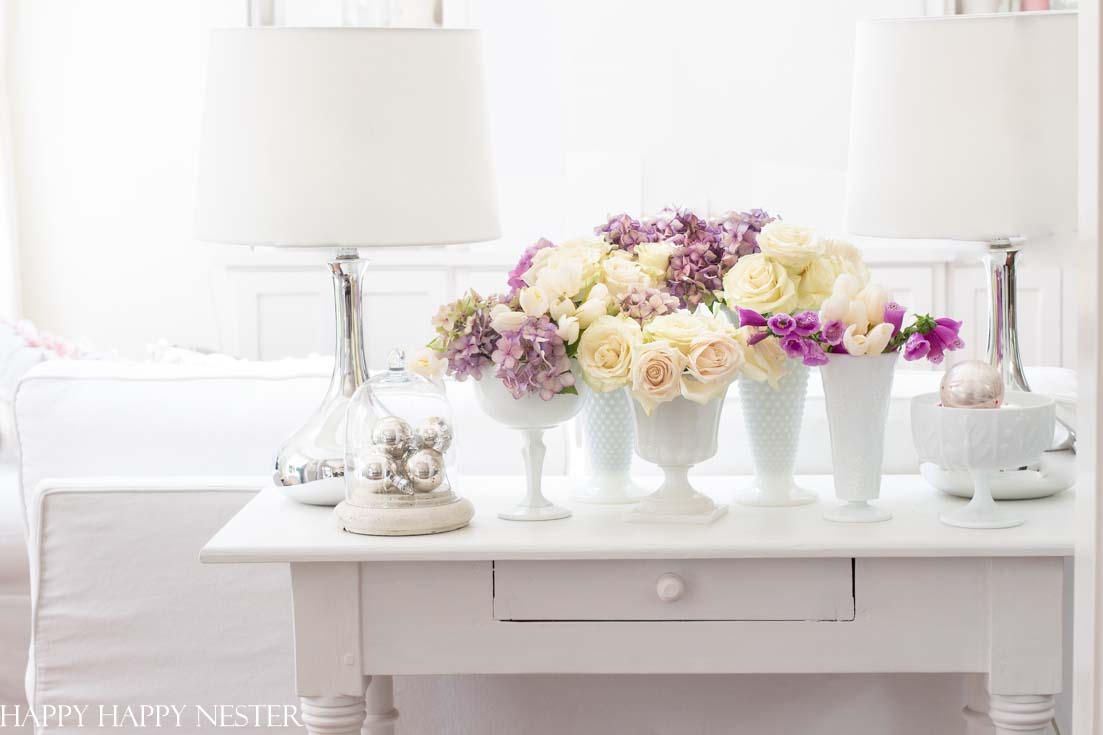 I love that these vases easily combine well together despite all their different patterns. They are the perfect choice for my grocery store roses and hydrangeas. I guess this is why I started collecting milk glass vases. Somewhere along the way, I noticed that they display flowers so effortlessly. I can grab all of them and know that they will look amazing!
Here are some other flower posts on the blog:
Well, until the next post,
Cheers,

16 Ways To Make Grocery Store Flowers Look Amazing
Check out these grocery store flower arranging tips. Click the links below the images to visit the posts and get inspired!

How to Arrange Grocery Store Flowers from My 100 Year Old Home
How To Arrange Grocery Store Flowers from My Sweet Savannah
How To Make Grocery Store Flowers Look Expensive from Inspiration For Moms
Gorgeous and Affordable Grocery Store Flower Arrangement Ideas from Twelve On Main

Collecting Milk Glass Vases for Flowers from Happy Happy Nester
Tips For Buying & Arranging Inexpensive Grocery Store Flowers from Shabbyfufu
Create a Charming Table With One Bunch Of Flowers from Classic Casual Home
Easy DIY Rose Centerpiece for Under $20 from Sanctuary Home Decor

Late Summer Flower Arrangement from Craftberry Bush
Setting A Casual Table from Lemon Grove Lane
How to Arrange Grocery Store Flowers 5 ways from Dreaming Of Homemaking
How To Arrange Grocery Store Flowers from Zevy Joy

How To Arrange Store Bought Flowers Like A Pro from Modern Glam
Upgrade Grocery Store Flowers from Finding Lovely
How To Make 10 Different Arrangements from Grocery Store Flowers from The Ginger Home
DIY Flower Bouquets from Most Lovely Things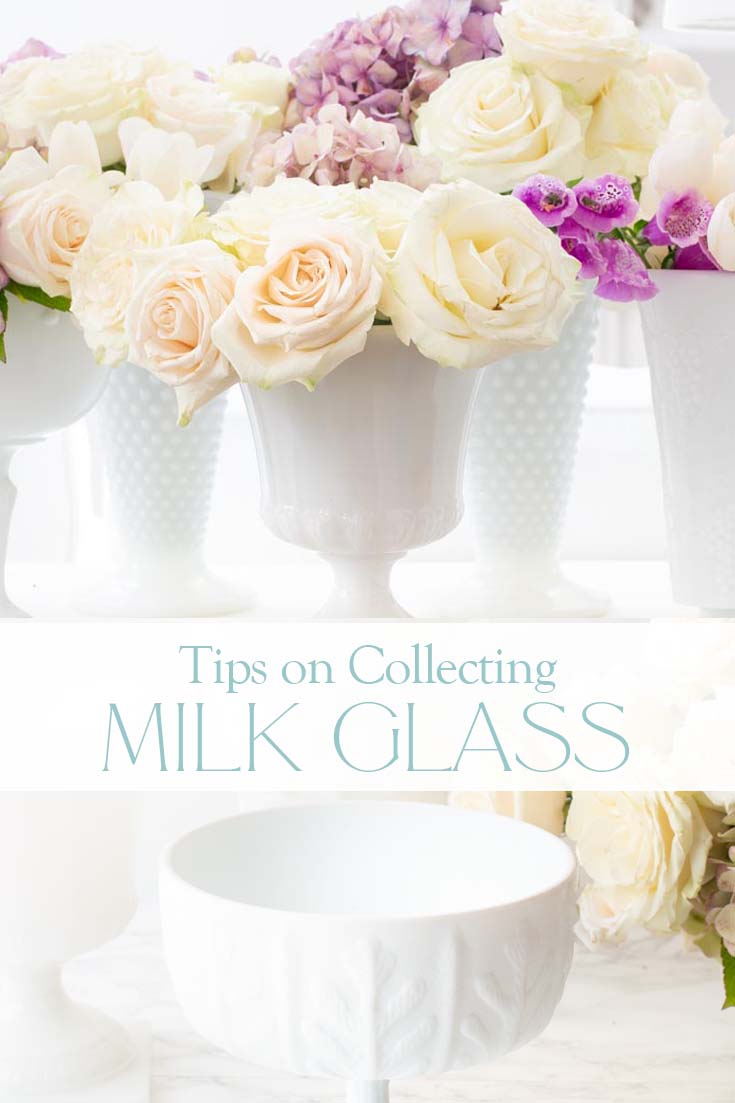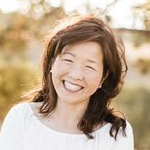 Latest posts by Janine Waite
(see all)