Need some DIY Valentine's Day Decor Ideas? Here are some fun projects to snazzy up your home for Valentine's Day.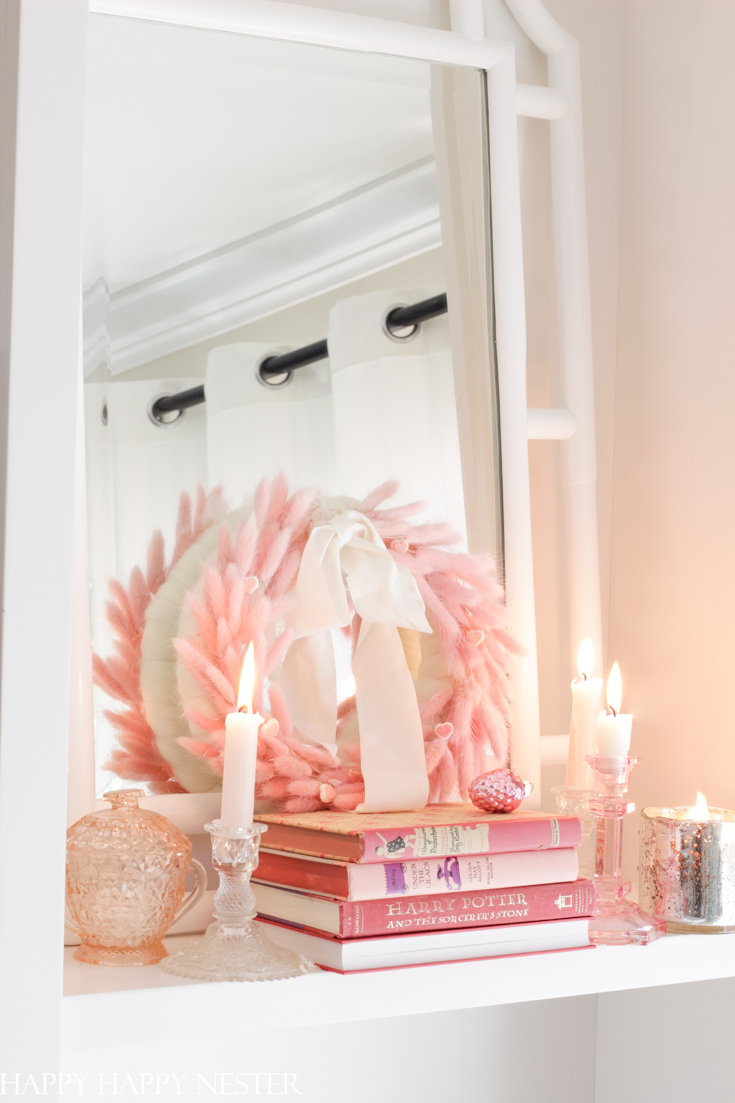 Let's ring in the winter with some fresh projects. While this time is somewhat quiet, let's get crafty for Valentine's Day!
Every second Friday of each month, my four very talented friends and I collaborate on a quick, easy seasonal project. And this week, we are sharing our Valentine's craft DIY.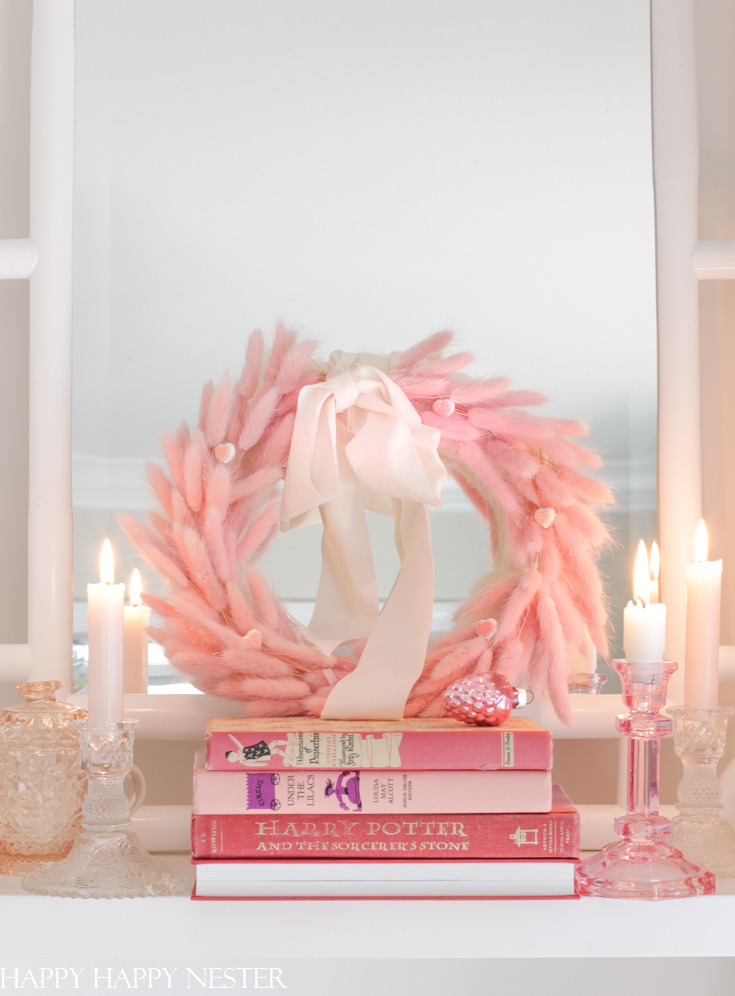 This time of year, I'm happy to welcome Valentine's with all its pink decor. I see the holiday as a launchpad for my spring decor.
So, over the weekend, I got busy and started playing around with my craft supplies. What emerged as the victor was this cute bunny tail wreath.
It's funny because I bought these adorable bunny tail grass about six months ago. And they sat the whole time in a vase.
I admit that I purchased them with really no idea what I would do with them.
It was love at first sight. I immediately fell in love with their fuzzy tails and pretty pink color.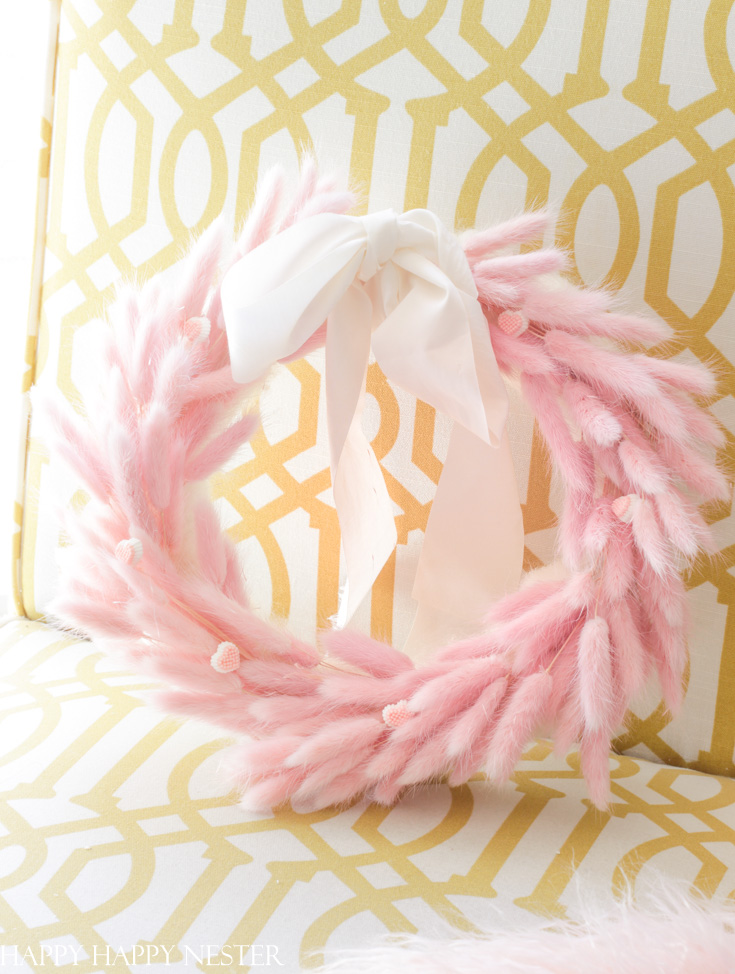 So fast forward to this past weekend, while I struggled with how to decorate my Valentine's wreath. It dawned on me to cover the wreath with the bunny tails.
What emerged is a fuzzy and cute wreath that is perfect for Valentine's. You can make this wreath and use it as a blank canvas. Add hearts or banners to it and dress it up if you wish.
DIY Valentine's Day Decor Ideas
Before we get started, please take a look at my friend's fun projects.
30 Minute DIY Crafts
Yarn-wrapped cardboard hearts are so simple to make and can be used for all kinds of Valentine's Day crafts. Add them to clear jars for a pretty centerpiece idea!
My 100 Year Old Home | Pink Apples Valentine's Day Craft
This DIY Valentine's Day Craft is so easy. This is a fun way to add pink foil leaf to any faux fruit in less than thirty minutes.
Thistlewood Farms | DIY Valentines Heart Pillow
Make this simple pillow to brighten up your February! All you need is an hour and extra fabric!
The DIY Mommy | DIY No-Sew Fabric Heart Banner for Valentine's Day
This DIY no-sew heart banner is a sweet decor accent for Valentine's Day. The best part? It only takes 30 minutes to make, and it doesn't require any sewing at all.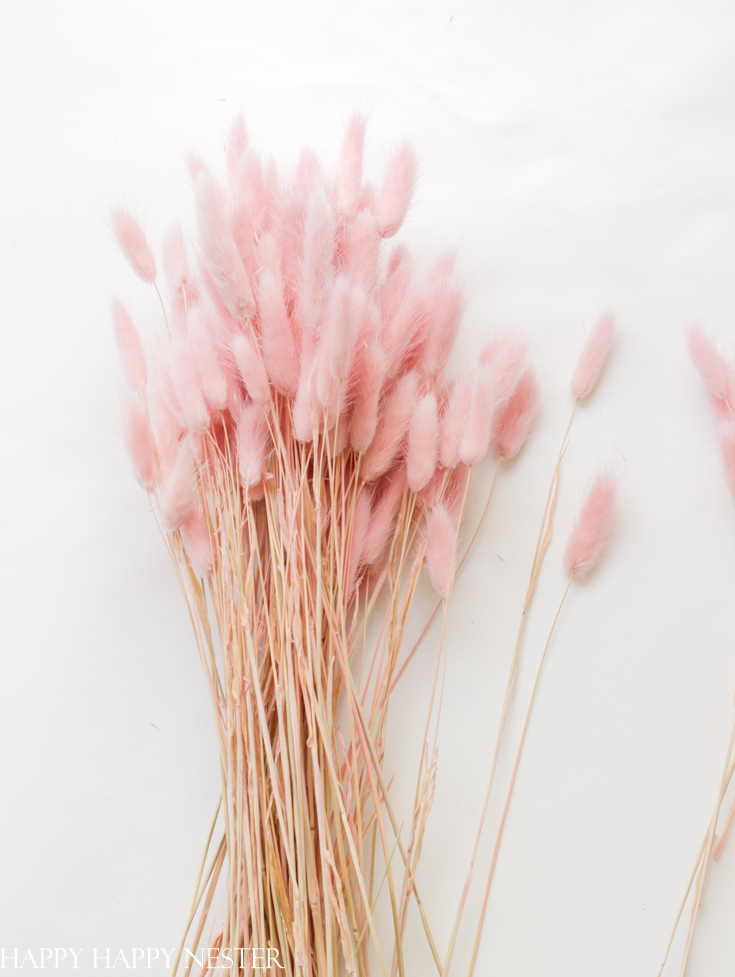 *The following post contains affiliate links
What are Bunny Tails?
Its Latin name is Lagurus ovatus is an old world plant that is a part of the grass family. It is native to the Mediterranean and has been introduced to Great Britain as well. Other names for it are hare's-tail, hare's tail grass, and bunny tails. It naturally beige in color and then dyed to achieve the pretty colors you see online.
How to Make a Bunny Tail Wreath
Supplies:
140+ Pink Bunny Tails (I bought the 100+ stems)
10-inch Grapevine Wreath – grapevine or flat styrofoam will do
Fabric orIvory Chunky Wool Yarn (1/2 pound is more than enough)
Glue Gun
Ribbon – Here's my favorite ribbon shop
Directions: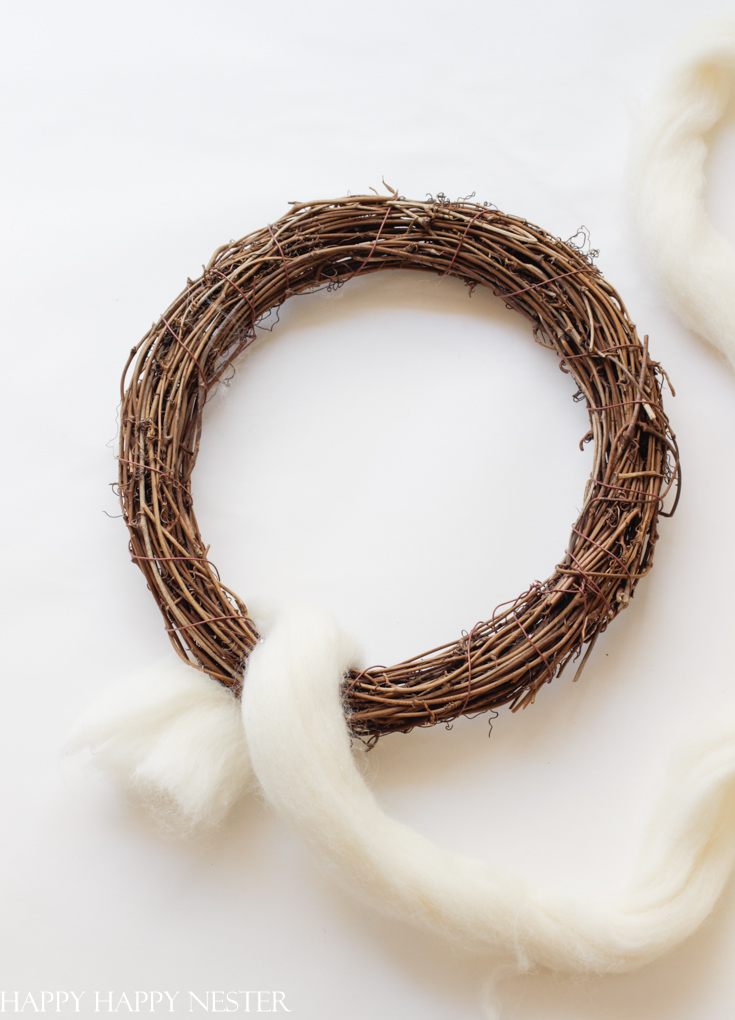 Step 1 – Cover the Wreath
Cover your wreath with either strips of white fabric or chunky wool.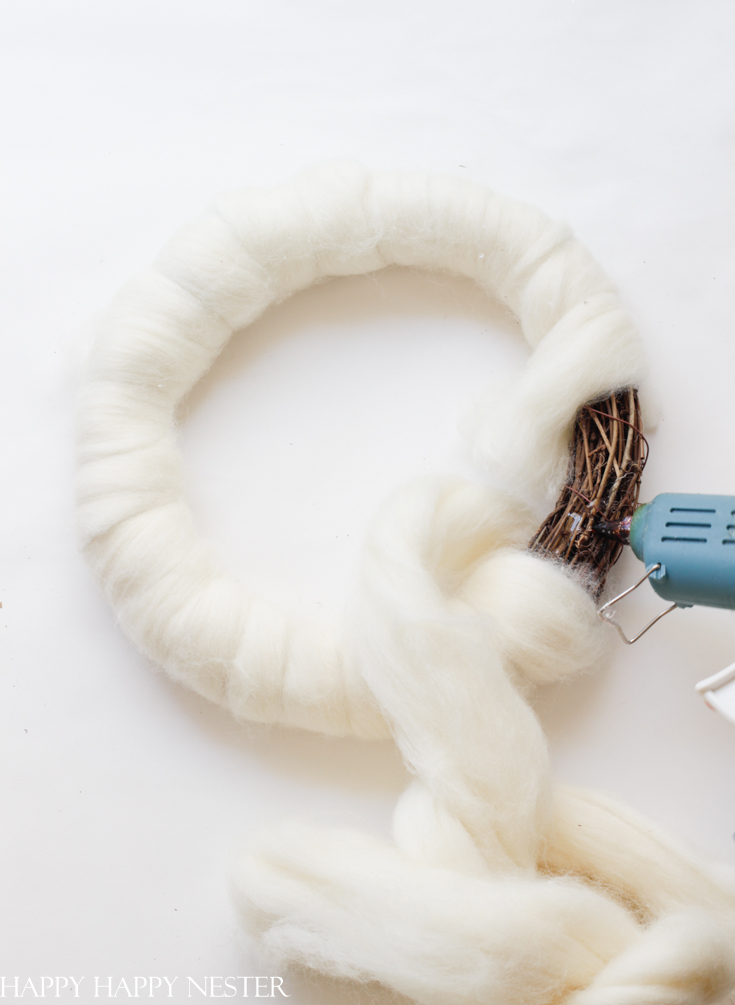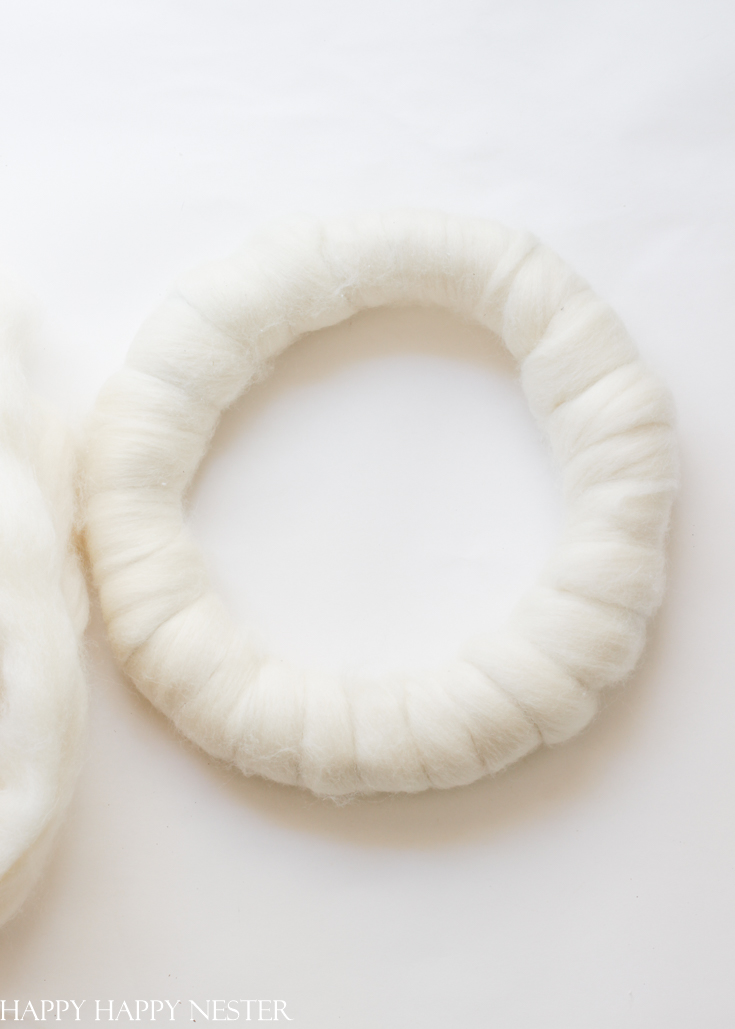 Step 2 – Glue the Wool to the Wreath
Wrap the wool tightly around the wreath form and glue it in places.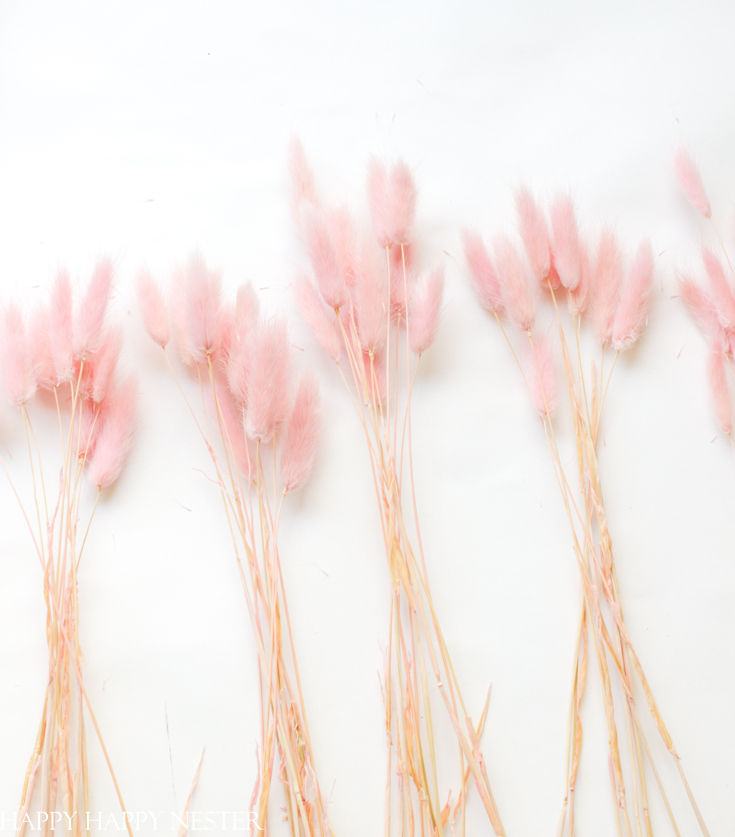 Step 3 – Make Bundles of Bunny Tails
Divide out your Bunny Tails into bouquets consisting of at least ten bunny tails.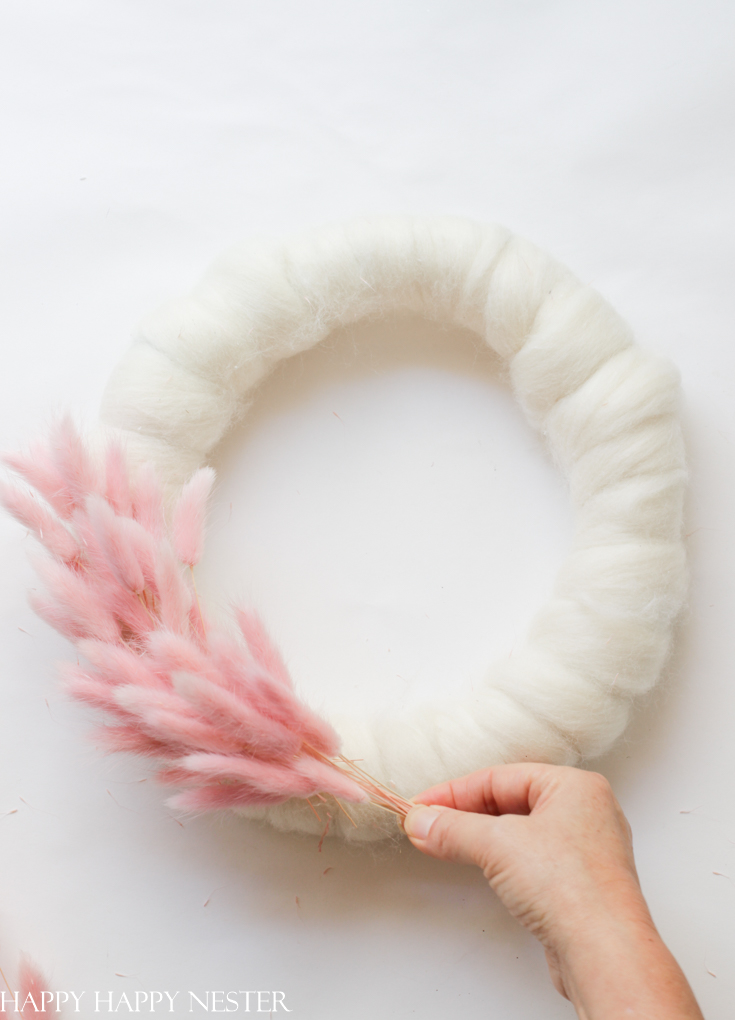 Step 4 – Arrange Bunny Tails on the Wreath
Now take your first bunch of Bunny Tails and place them on your wreath. Trim off stems to fit on the wreath and glue the bunch to the wreath.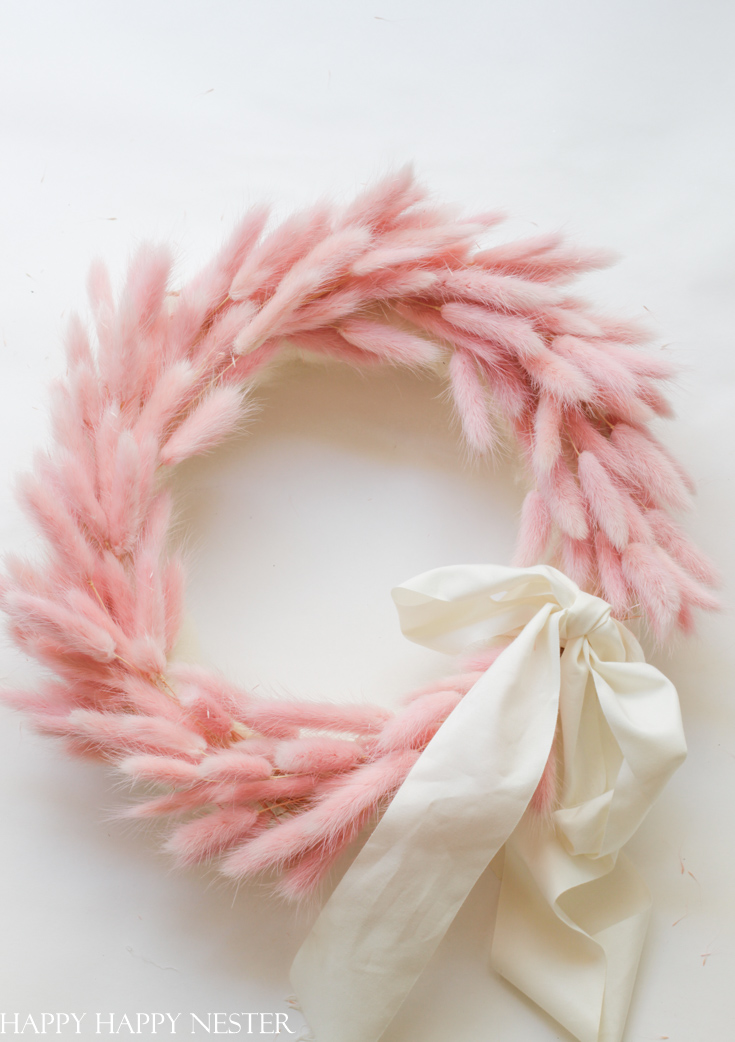 Step 5 – Repeat step 4
Take your next bunch and place it just below the first bouquet. Make sure the bunny tails are facing the same direction as the first batch. Continue adding the bunches until you finish covering your wreath.
I ran out of the bunny tails, which I felt worked out since I tied the ribbon in the empty spot.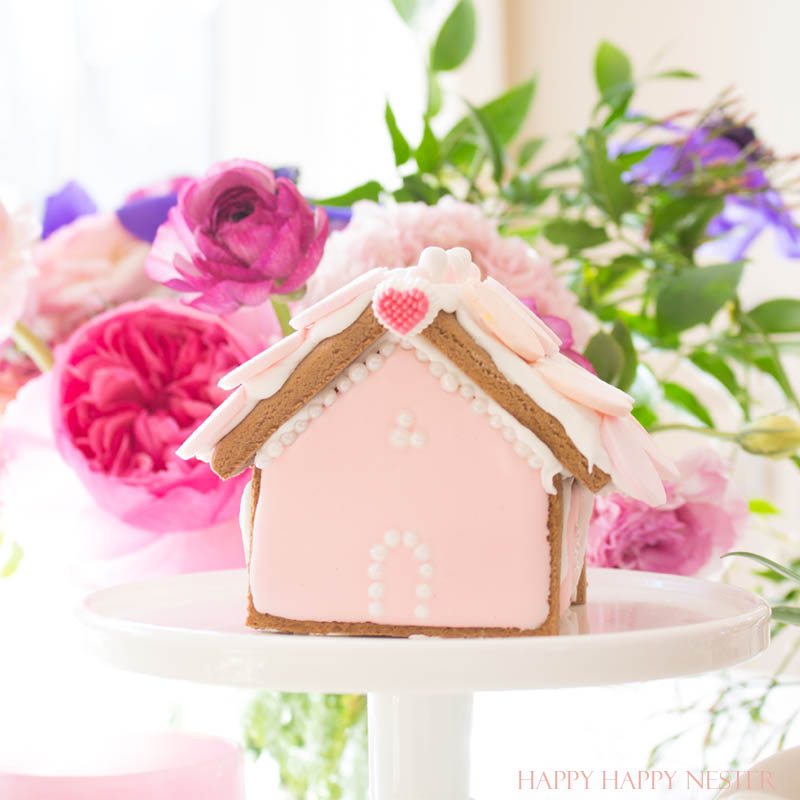 In case you need another project, here is a DIY Valentine's Day decor project. These cute mini Love Shacks make me smile. If you have a little bit of time on your hands, maybe make them this winter. Also, here is a roundup of a few of my Valentine's Day posts.
Well, our next post will be on Friday, February 12th. I can't wait to share my next project with this group. If you love crafts as much as we all do, make sure to check out my private membership group. We make projects over on this community. The first month is free so you can check it out here.
Cheers and Happy Crafting!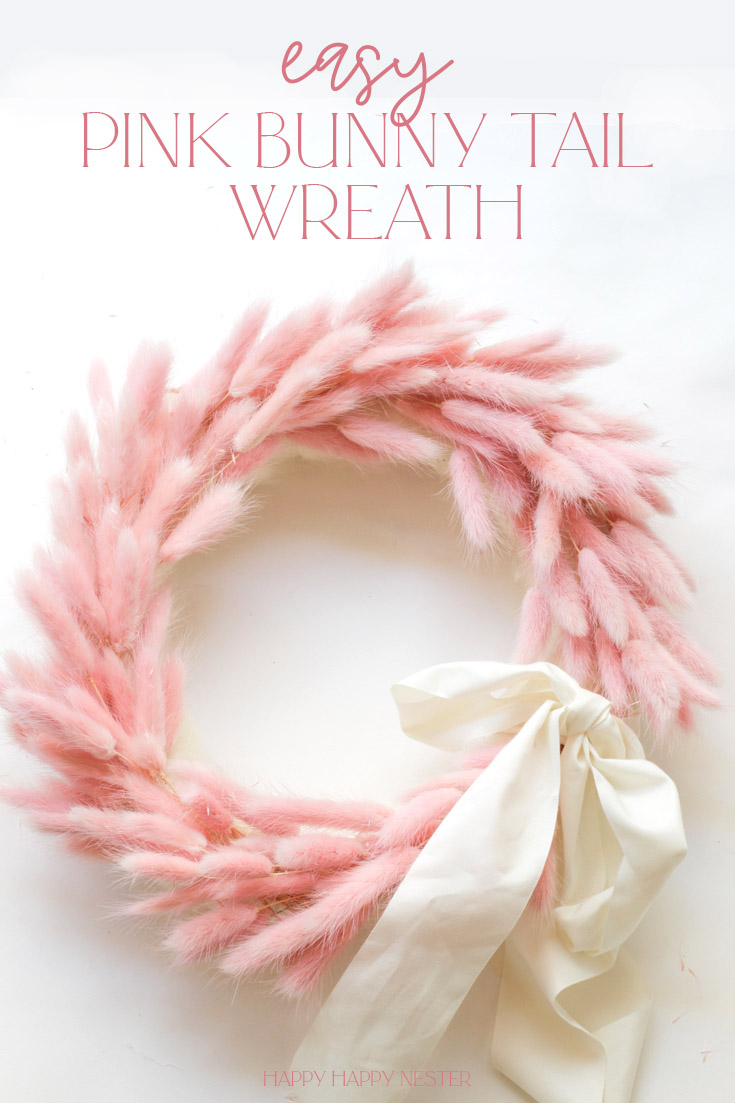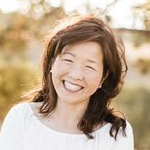 Latest posts by Janine Waite
(see all)