If you enjoy decorating your dining room table, you might like these Easter Napkin Rings. They're simple to make and so fresh and pretty.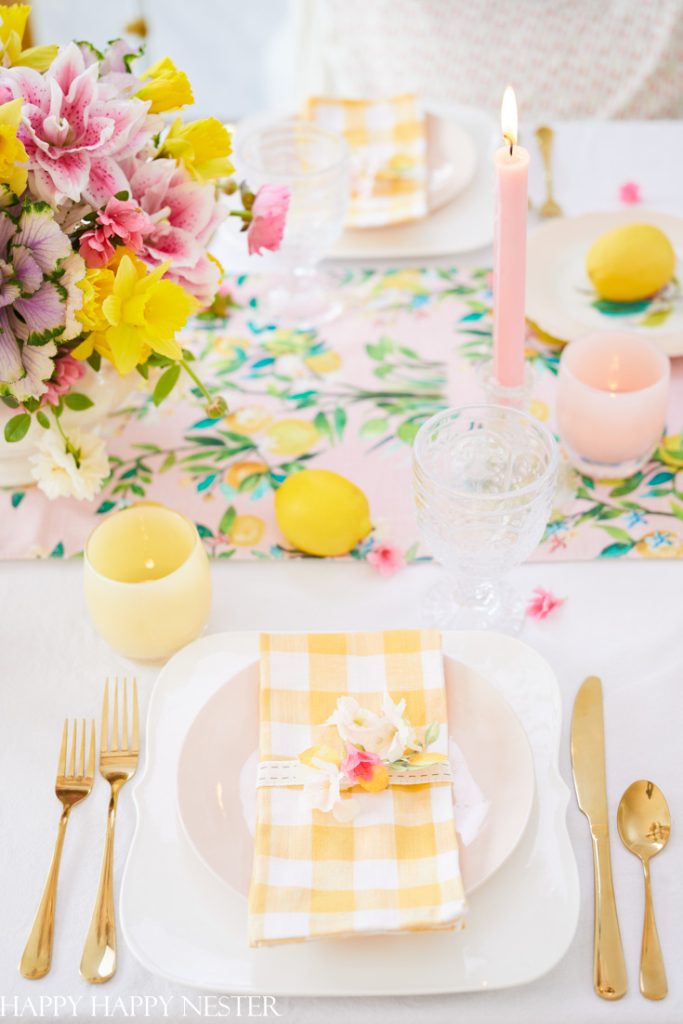 I love decorating our dining room table with pretty flowers, colorful plates, and beautiful linen. I always feel that napkins are helpful and add lovely accents of color and interest. And this napkin ring includes both paper lemons and faux spring flowers. And if you don't use cloth napkins, then maybe it's time to start.
Decorating tables for the seasons is my passion. Well, seasonal and holiday decorating is also my favorite. So, you can imagine that I have collected a lot of fun projects.
Here are a few other festive posts that may interest you!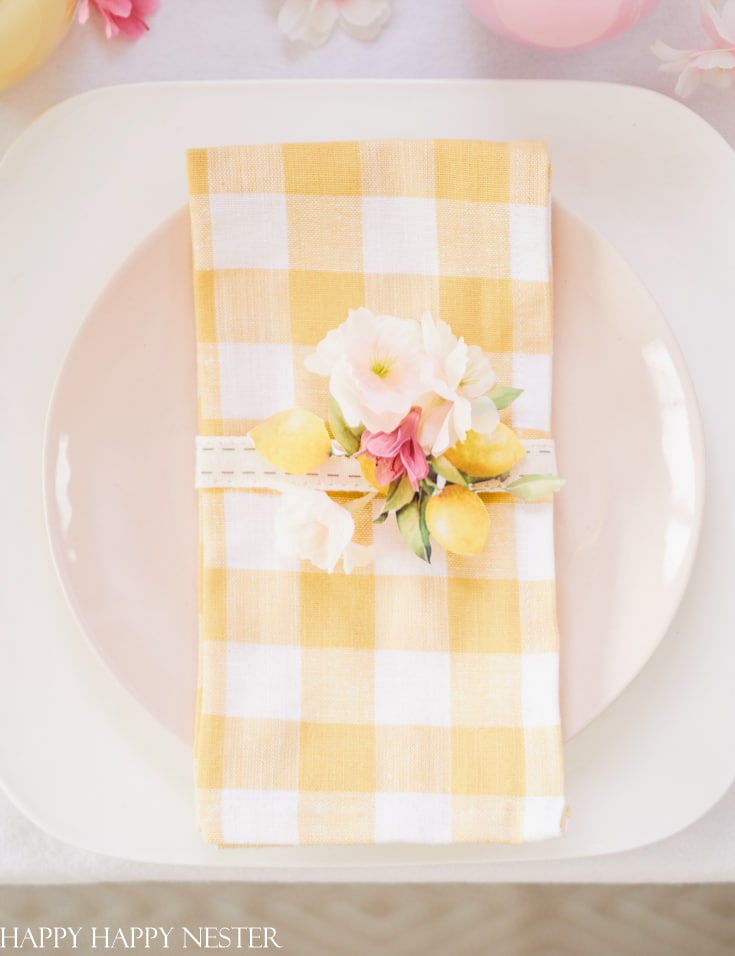 I'm all about simple projects this spring. Anything that is easy to make and is pretty, I'm all over the task. And this Easter napkin ring is dainty, beautiful, and perfect for a spring table.
I wanted to add mini faux lemons but couldn't find them, so I printed out watercolor lemons instead. The digital print looks pretty and adds just the right amount of color. Plus, this style of lemons is inexpensive and quick to add.
Ok, let's get this craft started.
Supplies:
ribbon
hot glue
Directions:
Step 1 – Attach Ribbon
Wrap ribbon around the napkin and glue the ends or tie in a bow or knot.
Step 2 – Print Lemons
Buy the digital watercolor lemons and print and cut them out. Attach the paper lemons to the front of the ribbon in the middle.
Step 3 – Attach Faux Blossoms
Trim some faux blossoms off at the stem and hot glue them to the middle of the napkin ring. If you like, attach real flowers to the napkin ring right before the guests arrive.
---
A Word About Cloth Napkins
Since the pandemic, we began using cloth napkins for our meals. My son was the one that made this suggestion, and so I bought a ton of white and black cotton napkins. Well, it turns out that the family prefers cloth or paper napkins, and we also reduced our trash.
A few caveats to using cloth napkins are that you'll be washing them, so this may not be a welcome chore if you already have a lot of laundry. Also, we use plain ones every day, and if you worry about stains, then black napkins might be the best color for you.
Cloth napkins are the best and unique napkins for holiday dinners are fun.
---
Spring is just around the corner, and I'm ready to enjoy some pretty spring table settings. Get your tablecloths out, make these Easter napkin rings, and bring out the pretty floral decorations.
Let's welcome spring into our homes!
Cheers,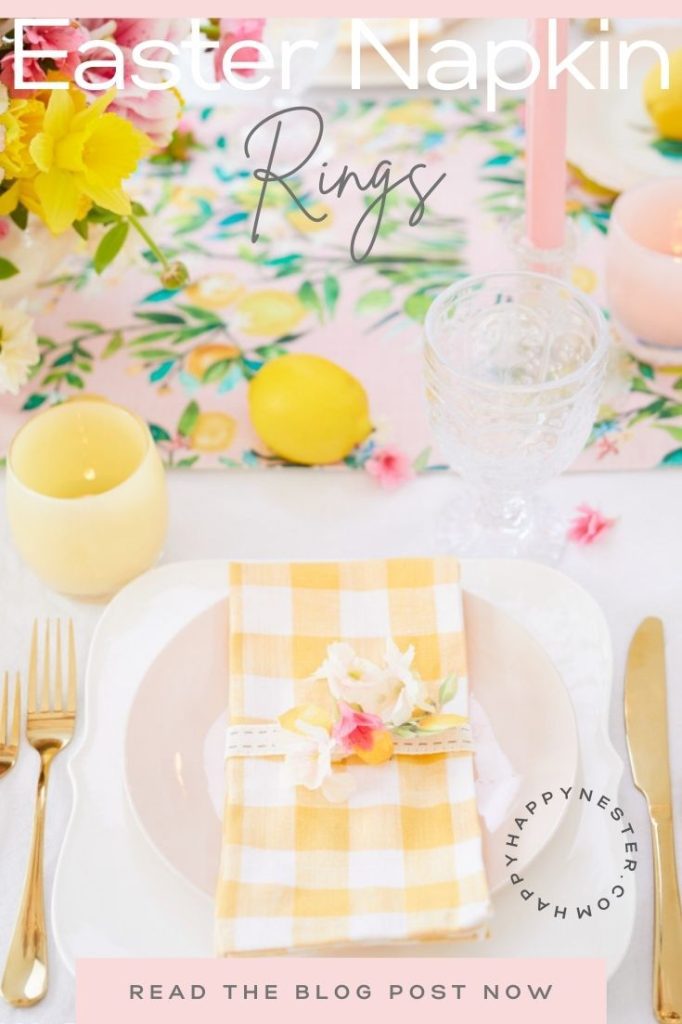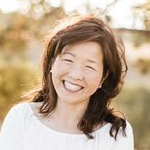 Latest posts by Janine Waite
(see all)