Today's Happy Happy DIY Room Decor is my Master Bathroom.
But first things first. If you are joining me from Amy's blog, Crazy to Chic Design, welcome. Amy is one busy blogger and designer, and she creates such beautiful spaces.
If you missed our last tour, you'll want to catch my Summer Home Decor Tour.
DIY Room Decor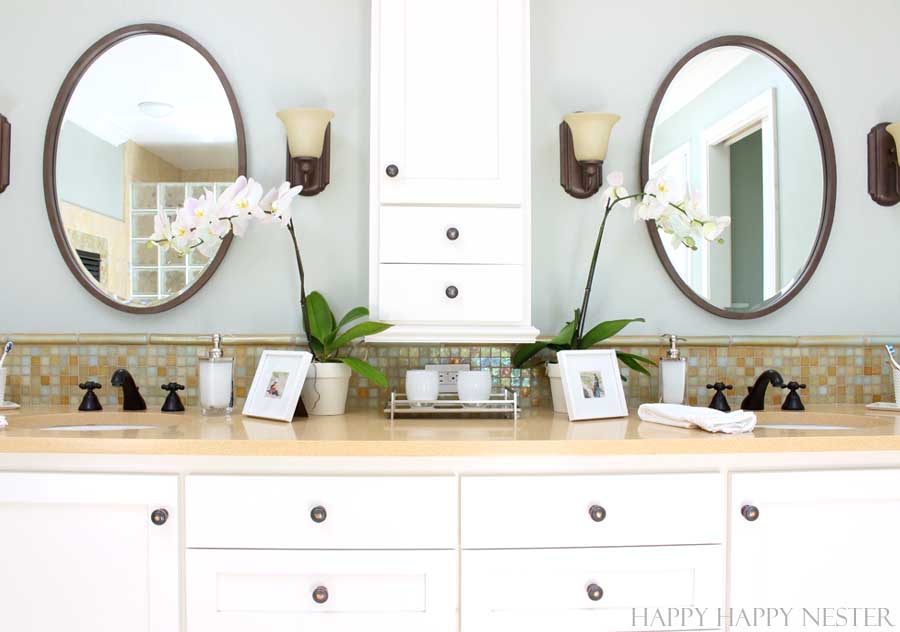 Ok, let's take a little survey.
Are you a procrastinator or do you hop right in and get your projects done?
Well, I always thought I was a get it done kind of gal, but lately, it takes me a long time to get anything done around here. A couple of days ago I was mindlessly cleaning out our closet when I should have been working on my bathroom decor.
So, I'm officially a procrastinator.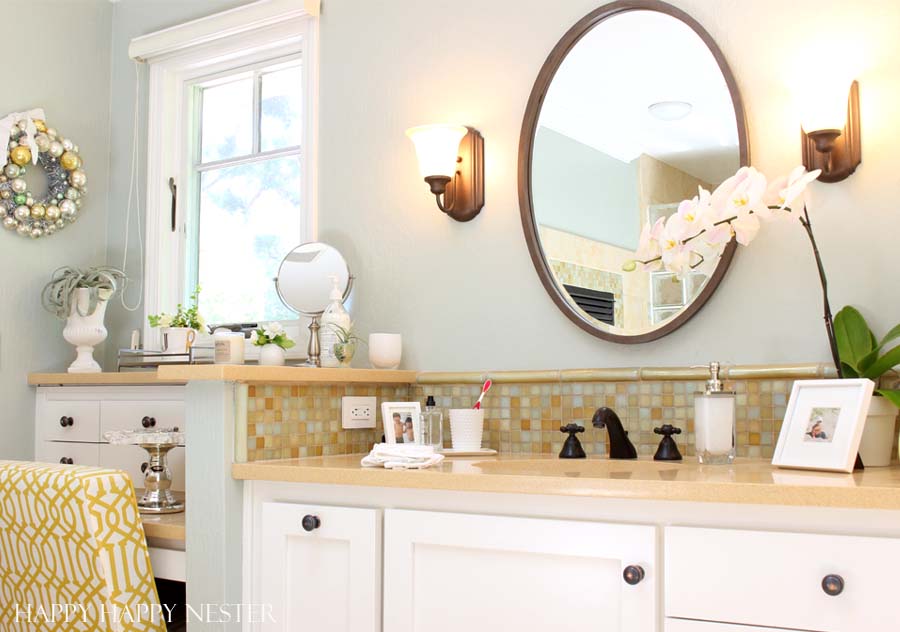 Well, the deadline for this post, turned out to be my perfect incentive.
Funny how that works.
Fittingly, at the last moment, I picked my master bathroom to be my DIY room decor project. This room has eluded me, and I just couldn't make any progress. I had many false starts, and so, it remained the same for the last couple of years.
So, here are some easy ways to quickly update your bathroom.
Seven Ways to Refresh Your Bathroom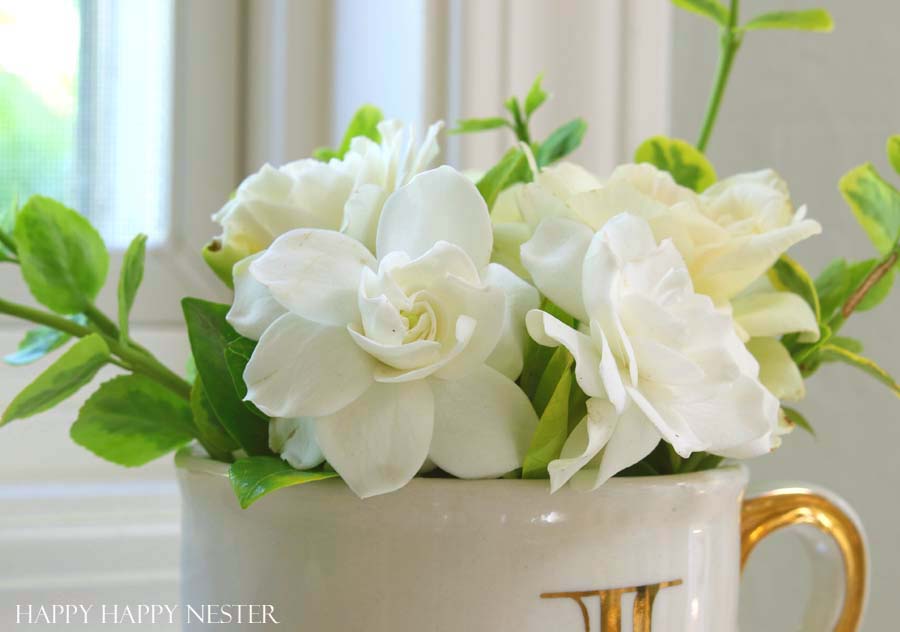 Color Choices
About a couple of months ago I bought about five different colored bath mats. I lugged them home in those oversized Target shopping bags. Once home, I was so excited to see if my mission was a success. Well, not one color worked with our decor.
My heart sank but I wasn't surprised.
You see, I truly believe that we have so many colors happening in our room ( the former owners design this bathroom) that it is tough to find the right color bath rug. So, another trip to Target to return my massive purchase. I'm sure you know the routine!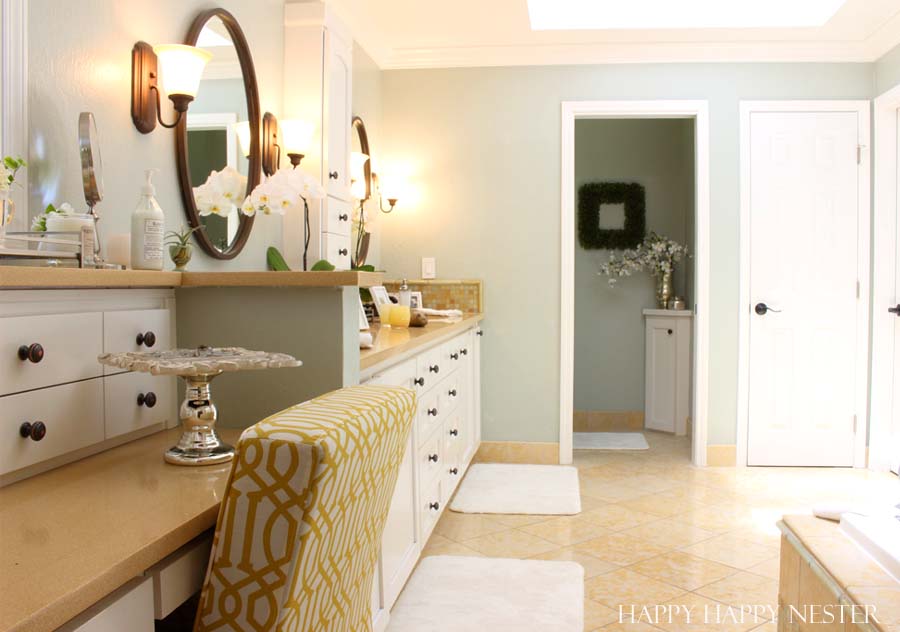 So, with a deadline looming over me, I promptly made a design decision. I limited my choices to white and cream!
Fewer choices proved to be better.
It worked, the cream blends well with our travertine floors. The white bath mats created too much contrast.
It's all about flow.
Soap Dispensers
For quite some time now, we have needed new soap dispensers since our are current ones are pretty nasty with rust around the pump. So, I've been on a mission to replace them, but until now I couldn't find the right ones.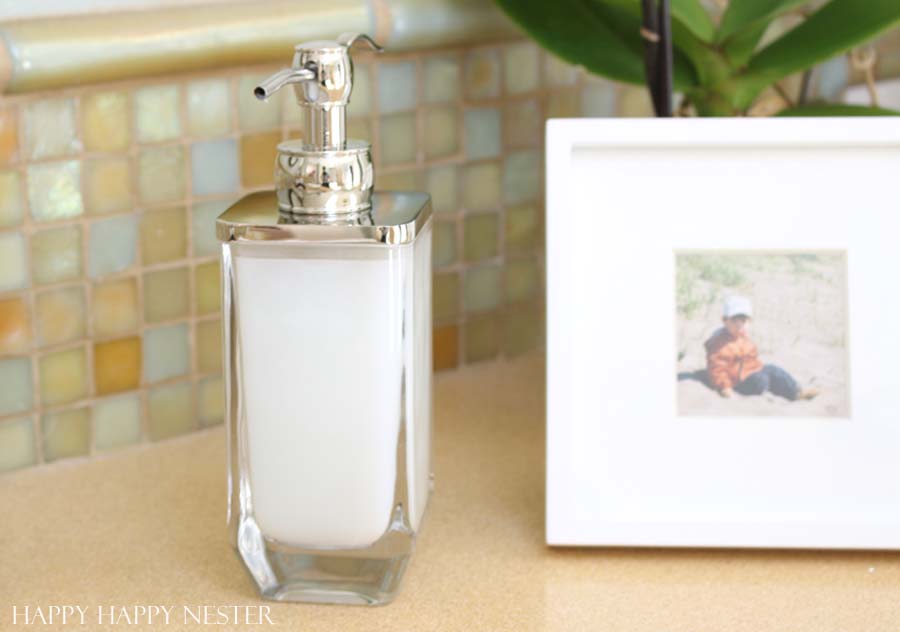 Well, mission accomplished, I not only found the right dispensers, but they are also exactly what I've been looking for all these years. These soap containers are made of glass so I get quite a work out when I lift them. Who knew they could double for dumbells.
Btw, I got a few stares at the store while I was fiercely pumping every soap dispenser available.
A girl's gotta know that her investment is not going to break, right?
Picture Frames
Small size frames are easy and cheap ways to enhance and add color to your room. Since my new room color was cream, I easily picked out these inexpensive frames which I filled with nostalgic family photos.
You've gotta love the photo of our old VW bus.
Yes, in our younger years we were hippies who took our calico cat named, Huxley on our car camping trips.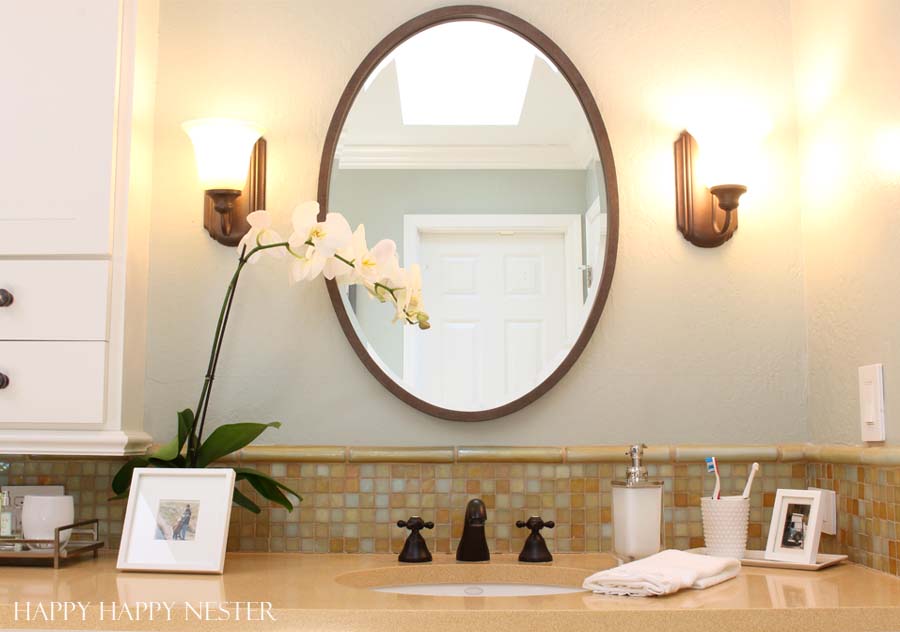 Plants, Flowers, and Candles
Ok, white Phalaenopsis orchids create a lot of beauty for about $12. Here on the west coast, we have a great store called, Trader Joes. They have three sizes of orchids, and I bought these two plants for $12 each. Of course, they came in the traditional red terra cotta pots and so I quickly chalk painted them.
Cream of course, to keep it all bright.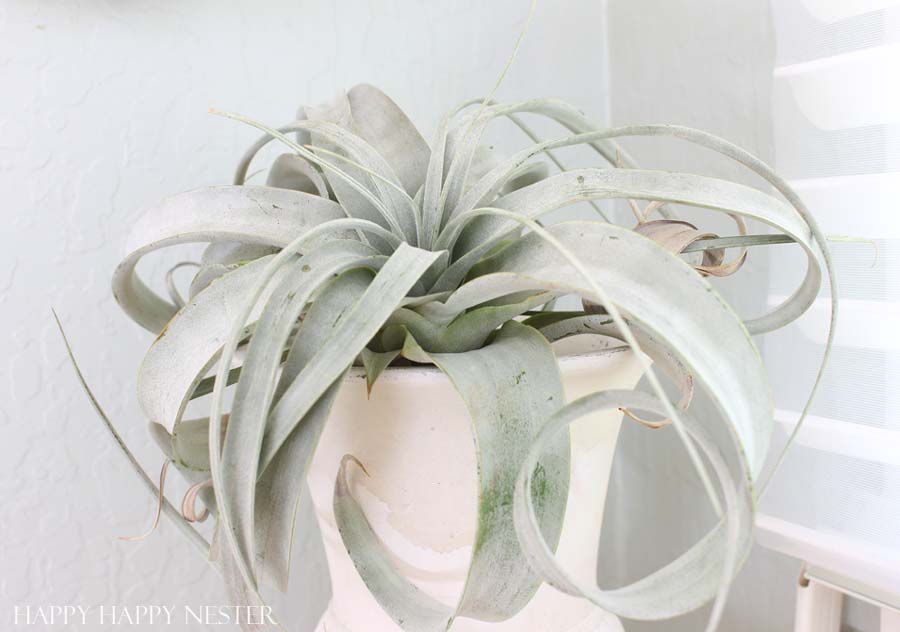 These cute air succulents were kicking around our house without a room, and so I brought them into the bathroom. They seem happy in their new spot, and I love how their color fits perfectly in our new master bathroom.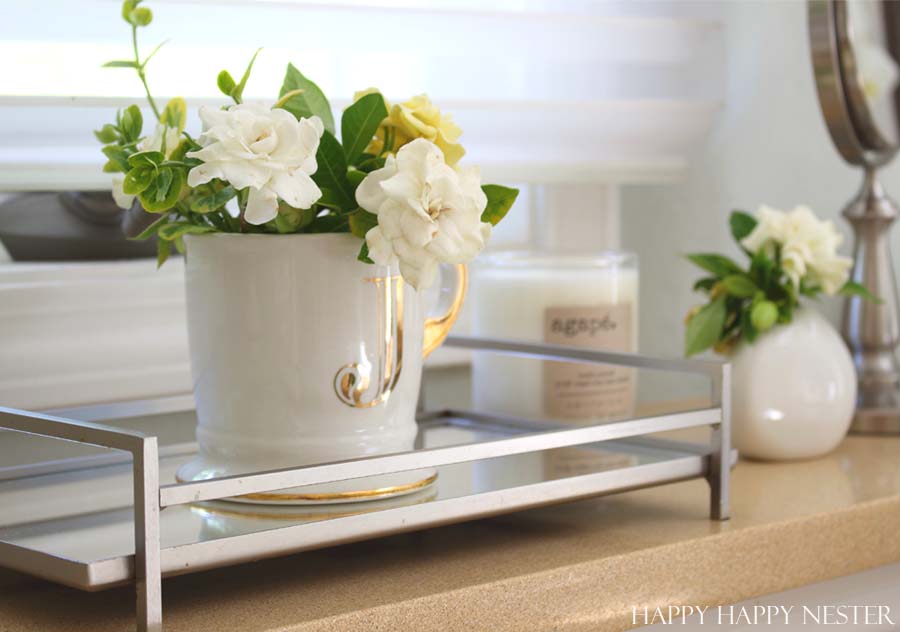 Go ahead and snip a few flowers from your garden and add a big or small bouquet. The fragrance can be heavenly unlike the store bought hot house flowers. You know I have a post on what makes flowers last longer.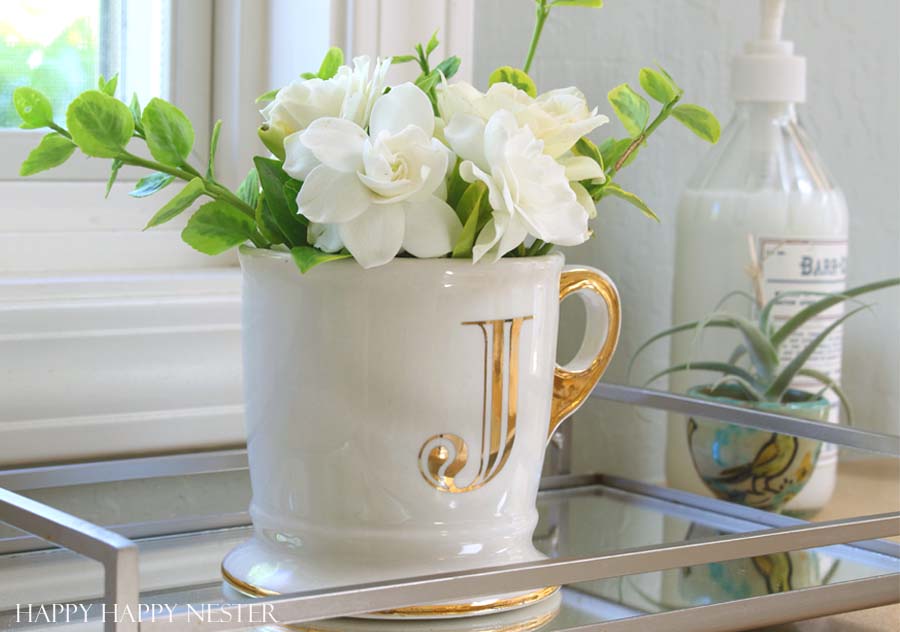 I am a big fan of small flower bouquets. I feel that they create an intimate and inviting space and just maybe the small vignette begs you to take a closer look and draws you into the space.
Now, let's talk about the vase that you choose. Don't be afraid to use any container even if it is a cute coffee mug.
And don't you agree that my Anthropologie mug makes a happy vase?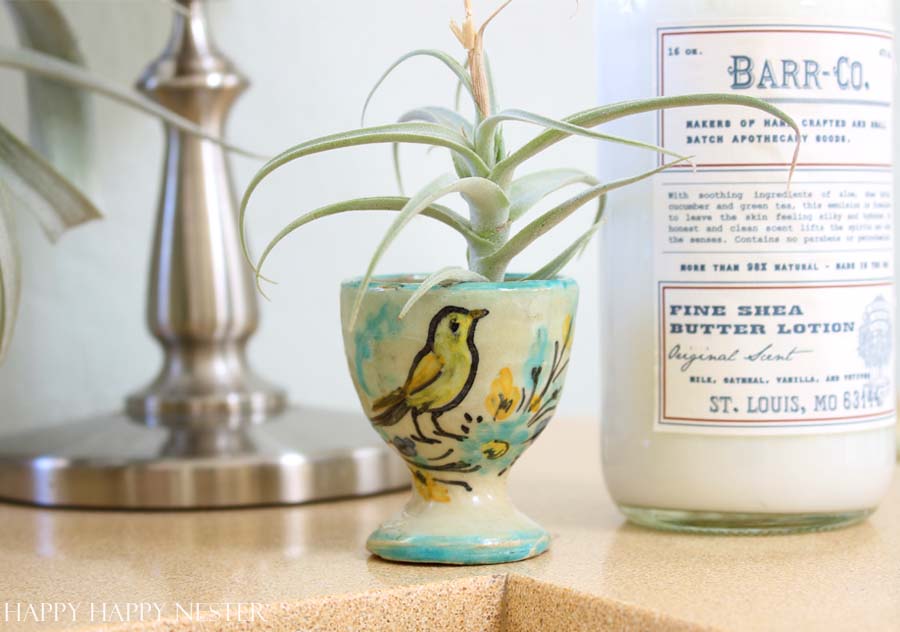 The element of surprise is priceless!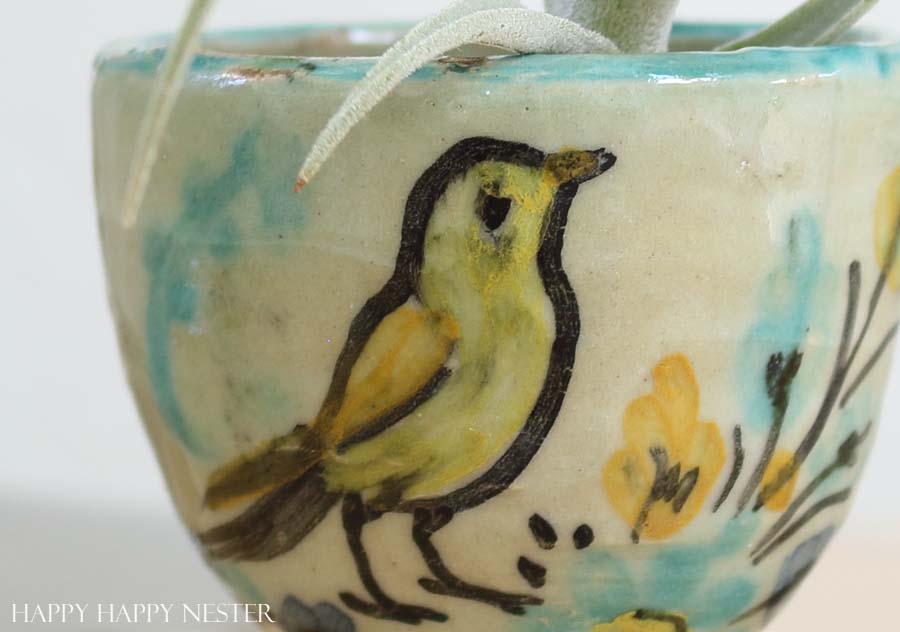 I bought this vintage egg cup on my last trip to Spain. I searched high and low for this little treasure that I found at an antique street fair in Barcelona.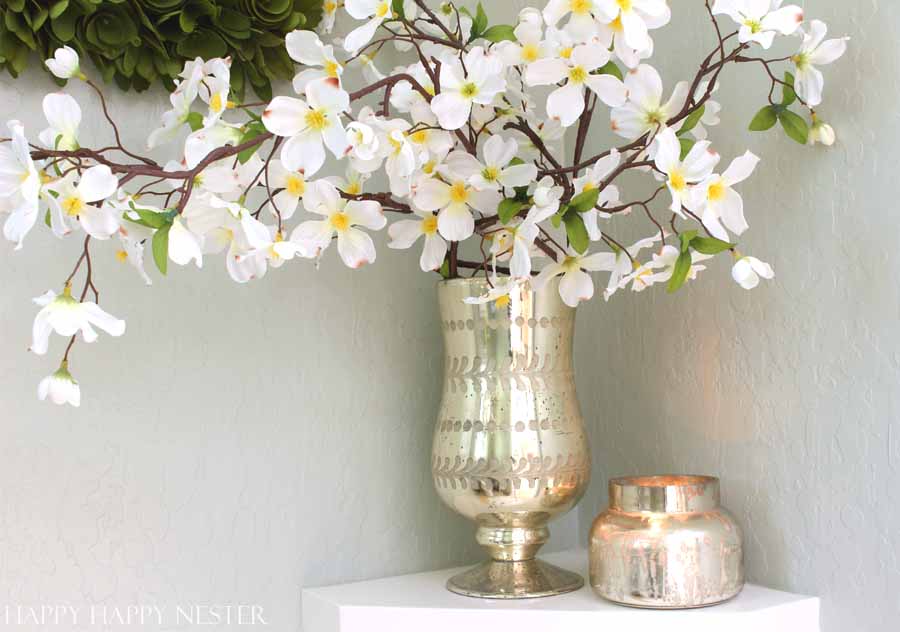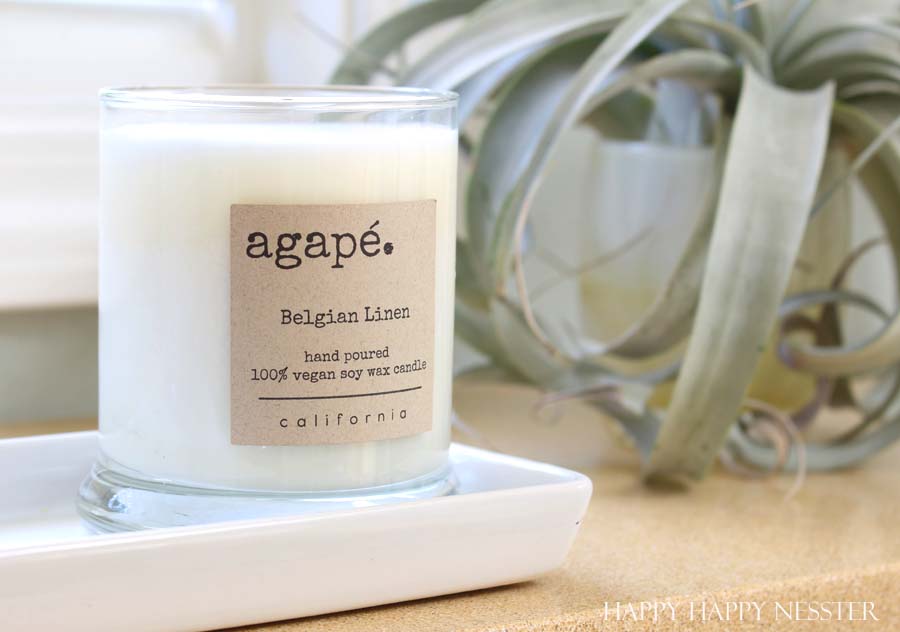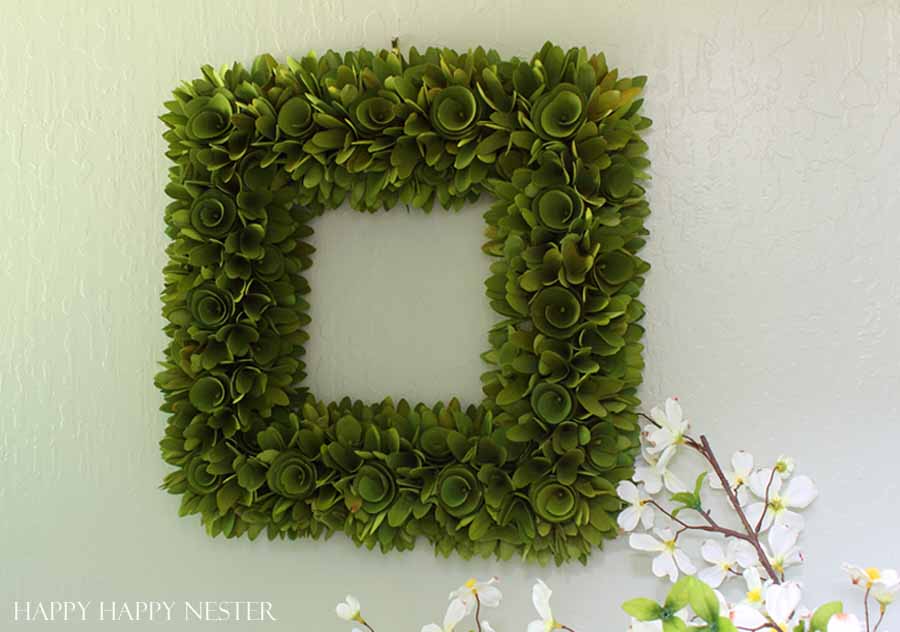 Wall Decor
I'm the worst when it comes to wall decor. All my design capabilities seize up when it comes to choosing artwork. So, literally years will pass, and our walls remain blank.
I'm not sure what that says about me!
Well, instead of going through the whole process of choosing artwork, recently I had an epiphany.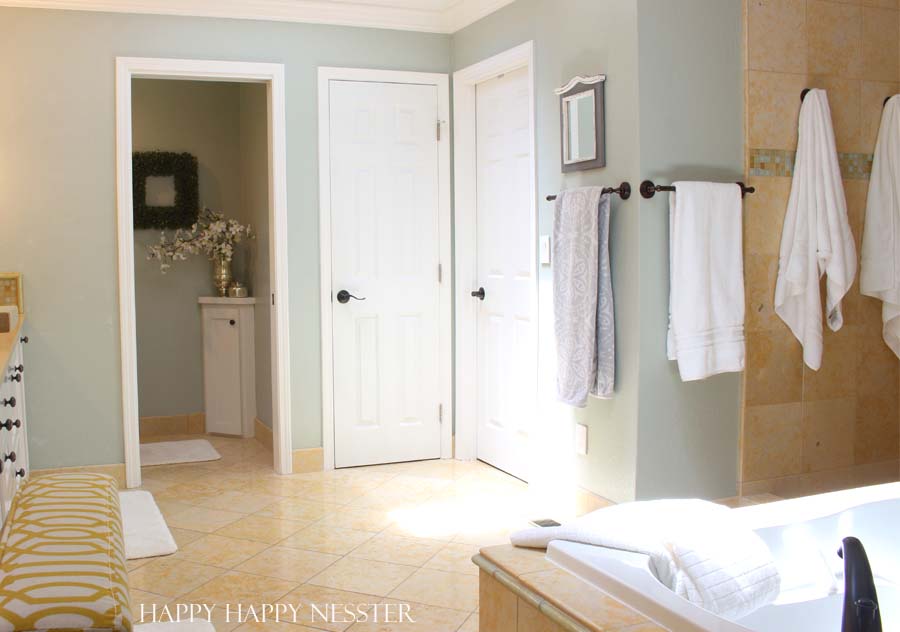 Do you want to know my secret?
Decorate your walls with wreaths and mirrors!
They quickly warm up your walls and this eliminates choosing an art style!
Yes, I have one print that I recently bought that I need to return to the store.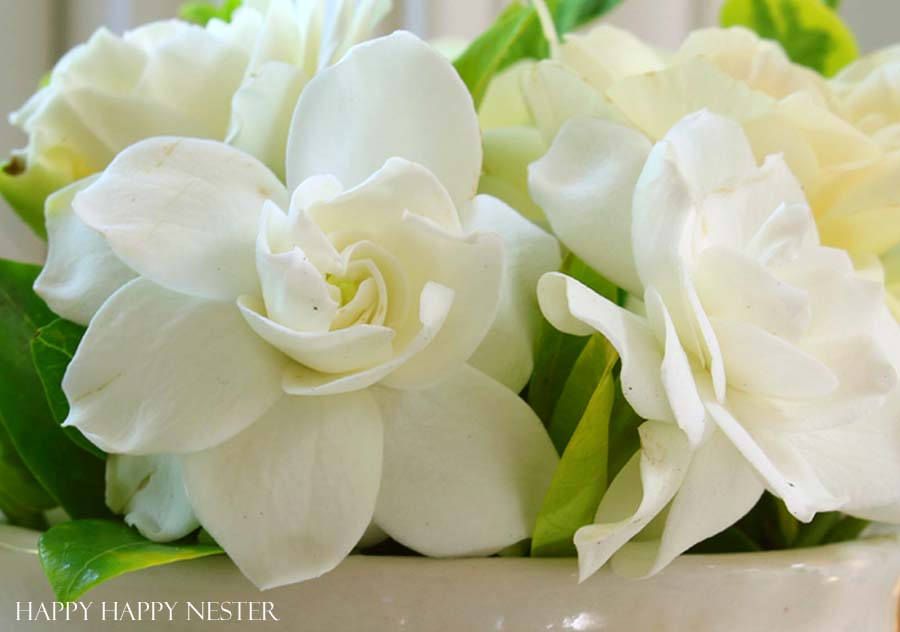 DIY room decor doesn't have to be daunting, just tackle a few things at a time, and before you know it, you'll have a beautiful new space.
So, if Miss Procrastinator over here finally refreshed her bathroom, you can too. For some more great DIY room decor make sure to visit my friend, Laila of Designs by Laila.
Cheers,

Make sure to visit my friend's blogs for more home decor ideas!
Happy Happy Nester
My Favorite Bathroom Decor

*This post contains Reward Style and Amazon Affiliate links.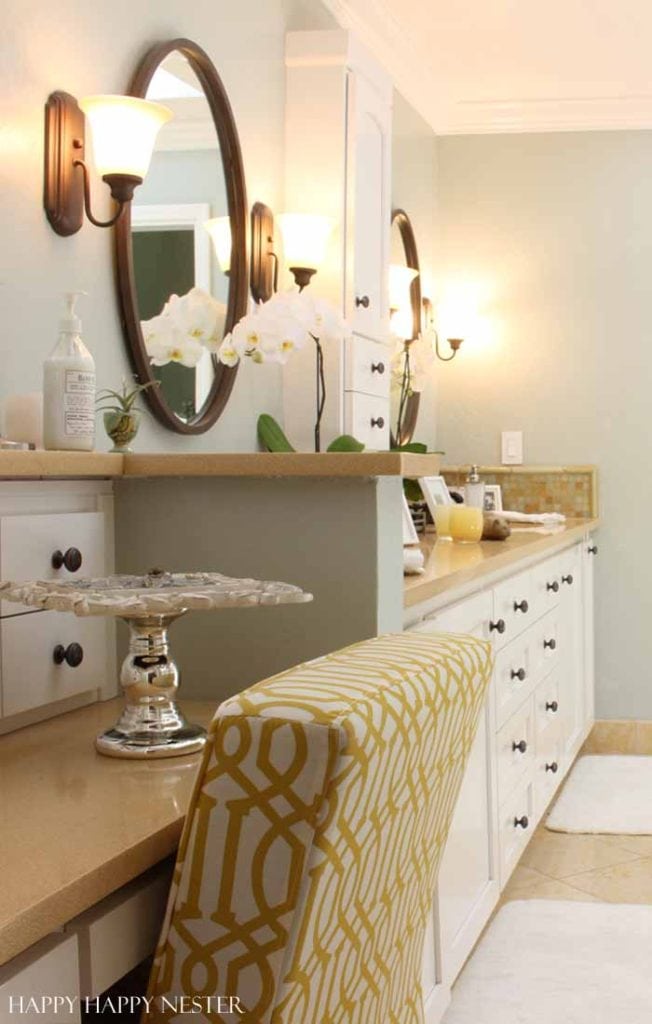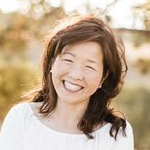 Latest posts by Janine Waite
(see all)