Today's Happy DIY is all about what makes flowers last longer. Do you ever wonder if the little packets that come with store bought flowers actually work? Well, with the encouragement from my friends, I decided to conduct a little science project. And in this post, I will share my results.
A Note About the Nester
The other day when I visited the San Francisco flower market, I bought a flower called, Lisianthus. Ok, these flowers lasted like a month! If you want to know what they look like, check out my Valentine's Day post.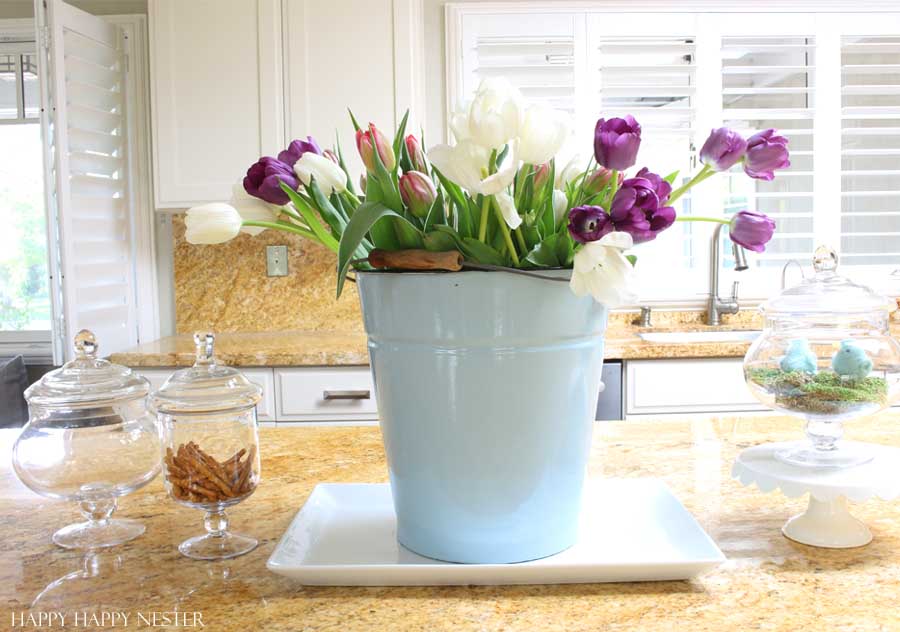 What Makes Flowers Last Longer?
So, I got my white lab coat on and got to work.
I washed my trusty cute Mason jars and bought a bouquet of spring tulips from our local Whole Foods grocery store.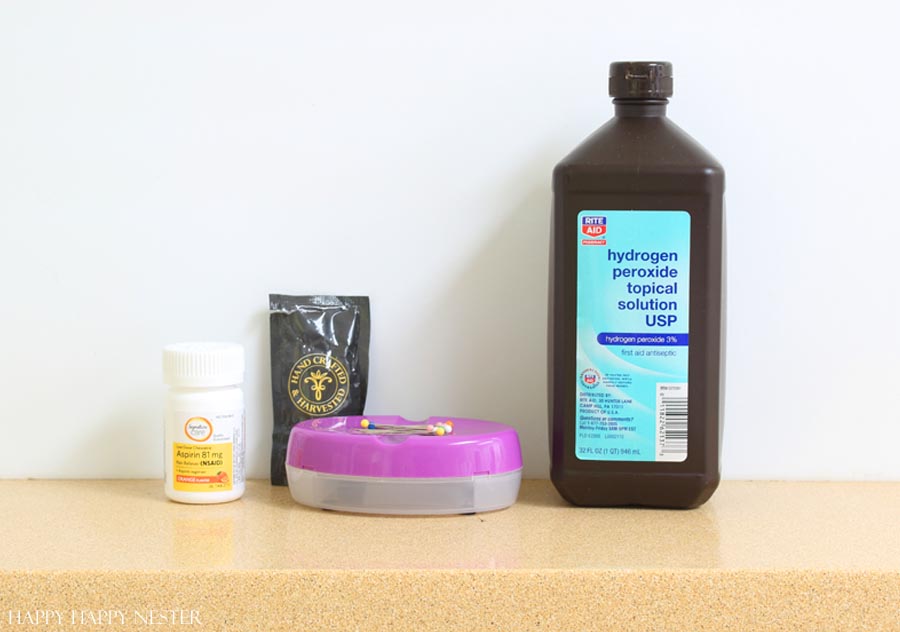 Then I had to round up all the various things I wanted to add to the flower water.
I hadn't heard of any of these different suggestions, so I was super excited to get working on this project.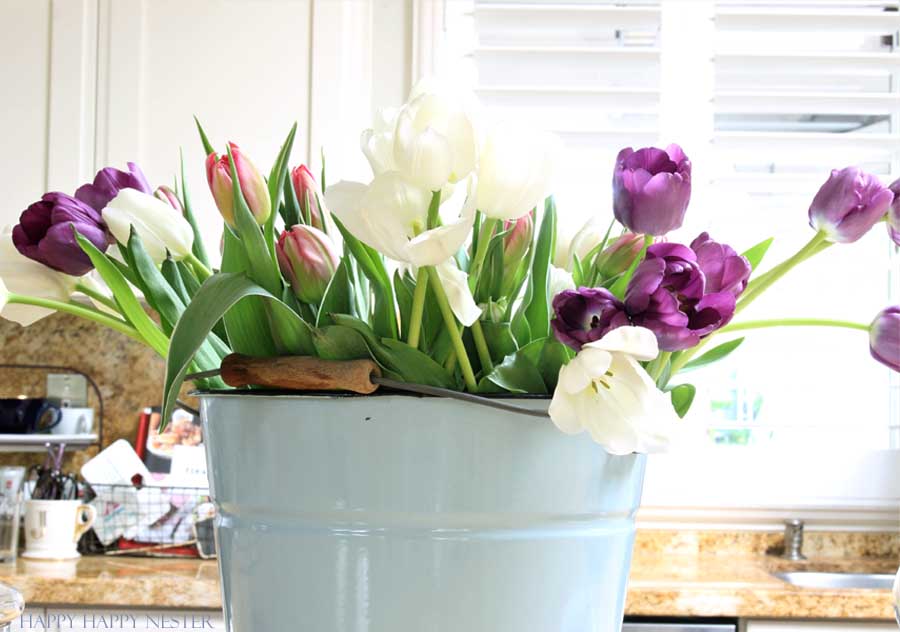 Ok, I must admit they do sound like old wives tales, but I was up for the interesting task!
I rolled up my sleeves and got to work.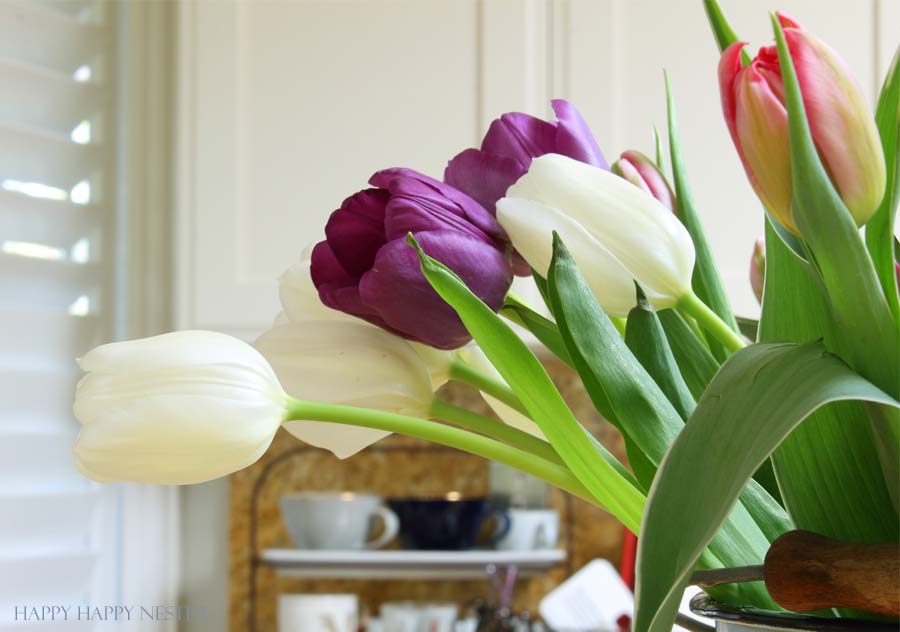 Here is how I prepped all the flowers.
I cut their stems all at an angle.
I removed the bottom stems of leaves since they can encourage bacteria which will cause bacteria to grow. And bacteria is not great if you want your blossoms to last longer.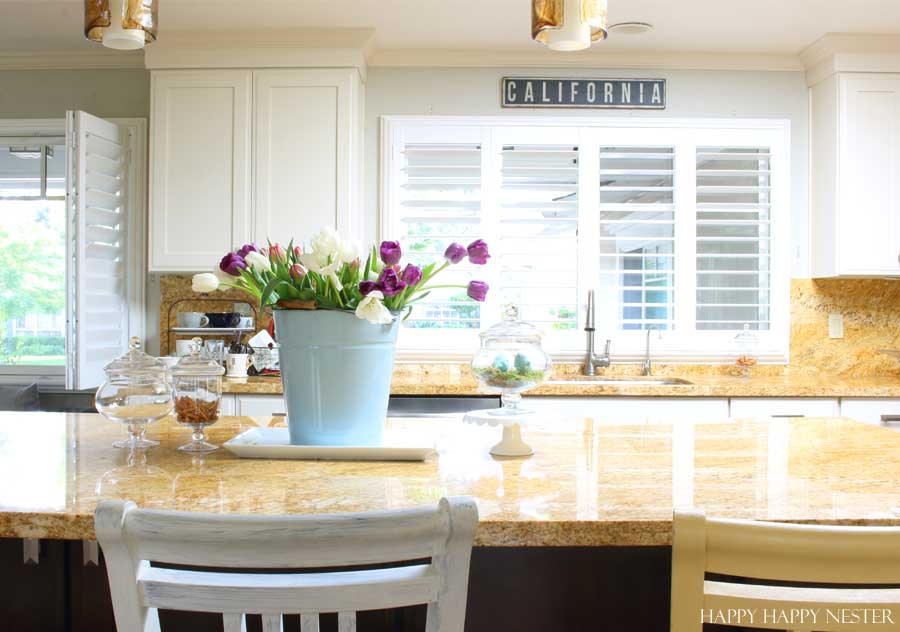 10 Things I Used on the Tulips
1. I had a control flower. This consisted of a tulip placed in plain water
2. Flower preserver
3. Penny
4. 2 tsp of sugar and water
5. 2 caps of Hydrogen Peroxide and water
6. 2/3 of 7-Up and 1/3 water
7. 1 aspirin and water
8. Sugar and vinegar
9. I poked (3X) the bottom of the stem with a sew needle
10. Fridge. Every evening I placed one tulip in the refrigerator and brought it out every morning
The Results: 7 Days
First Day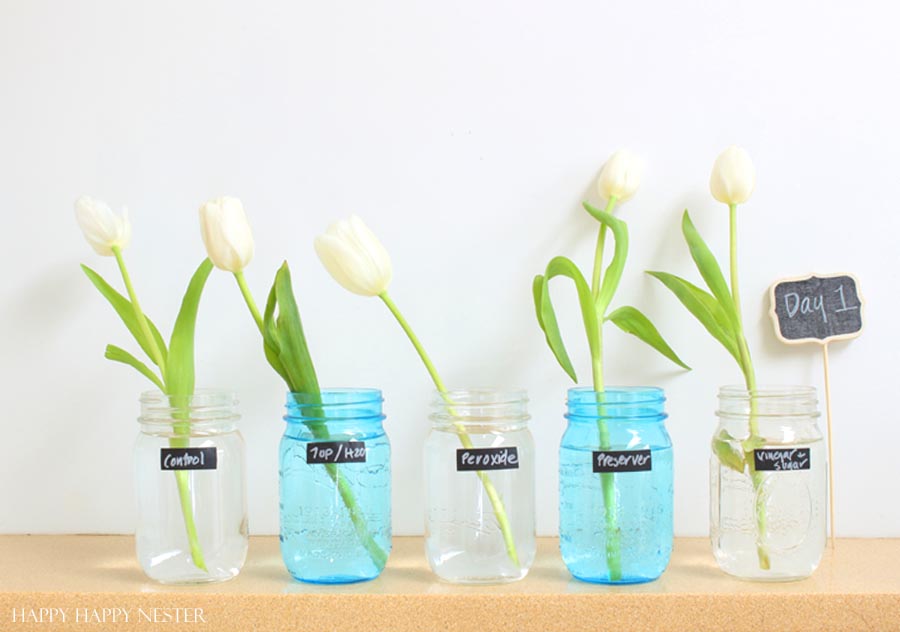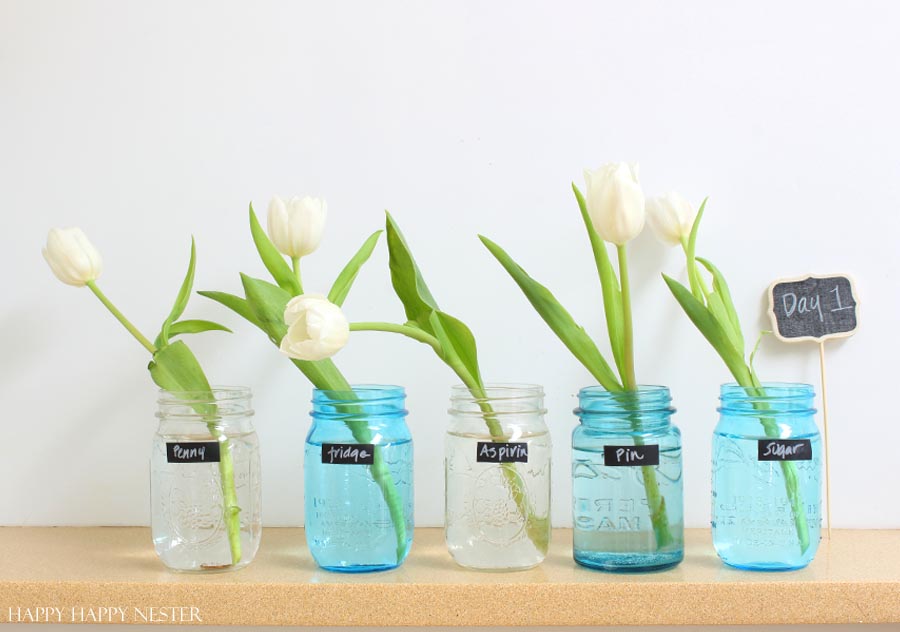 Second Day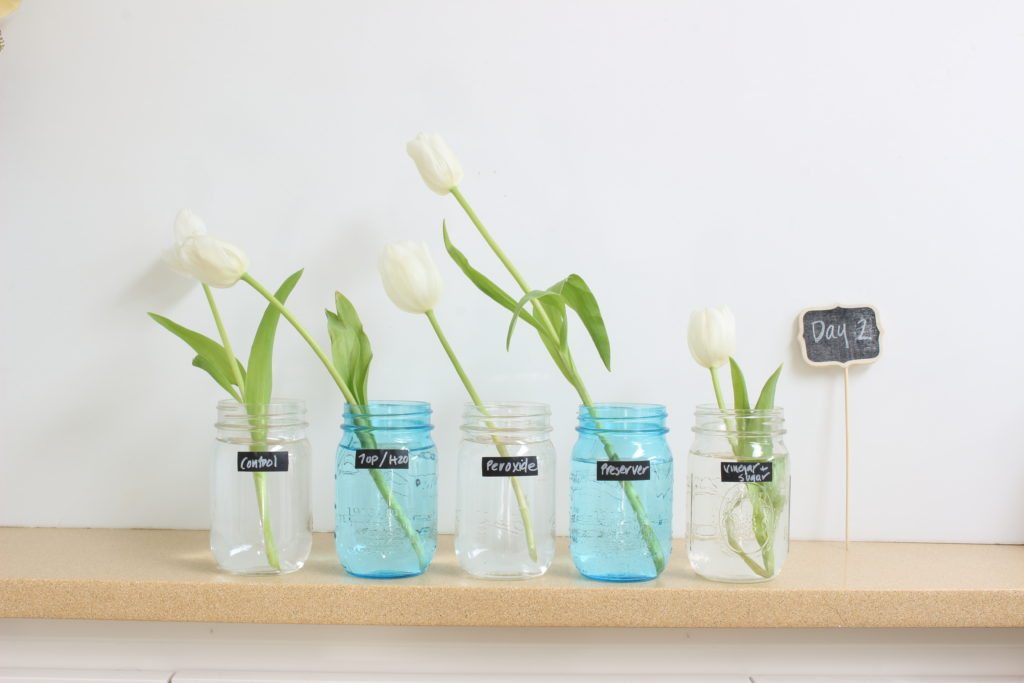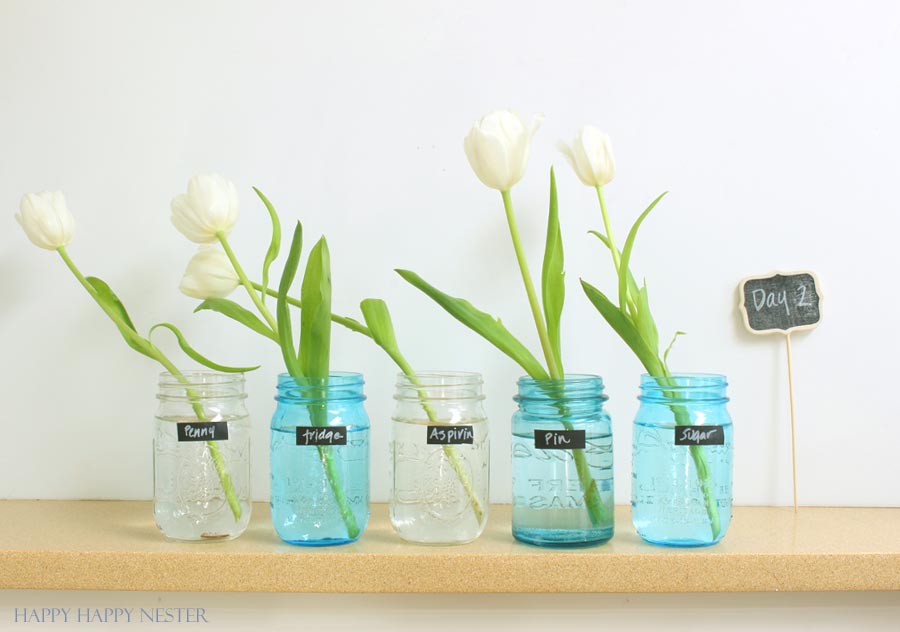 Third Day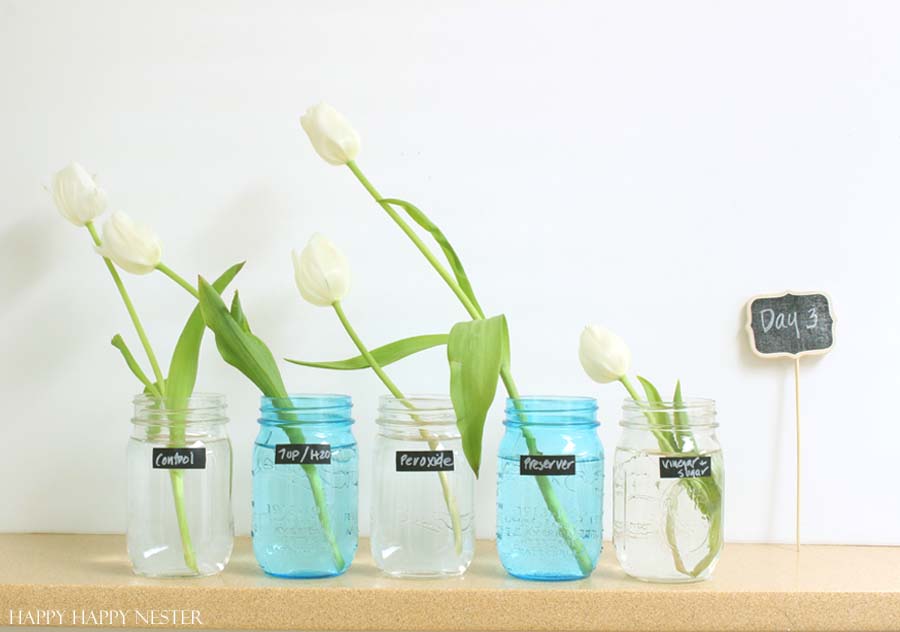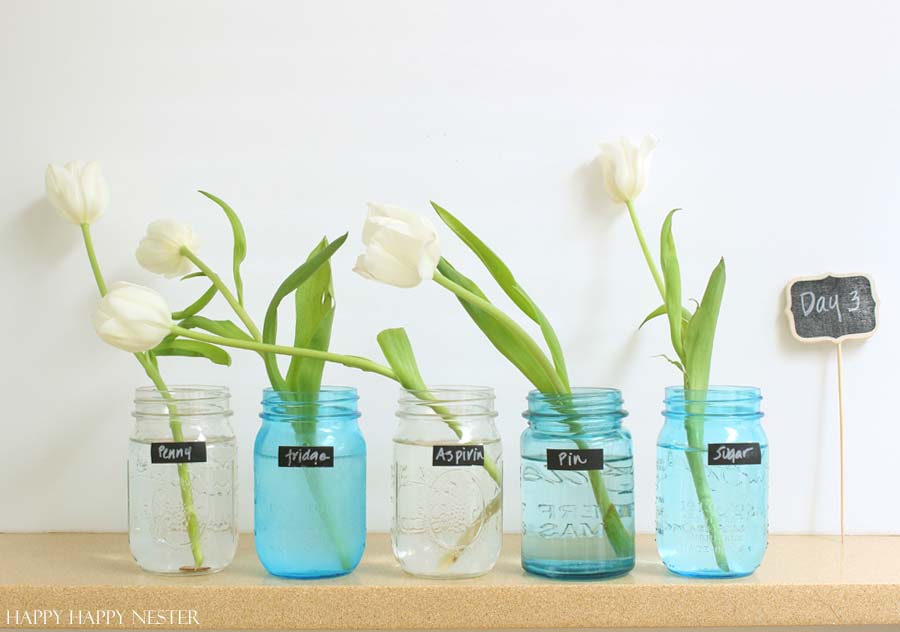 Fourth Day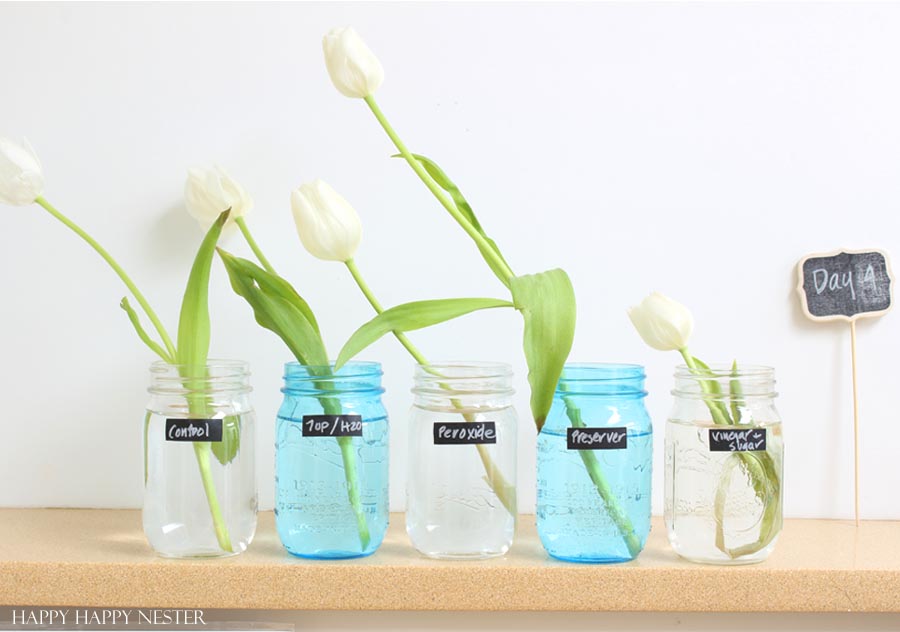 Fifth Day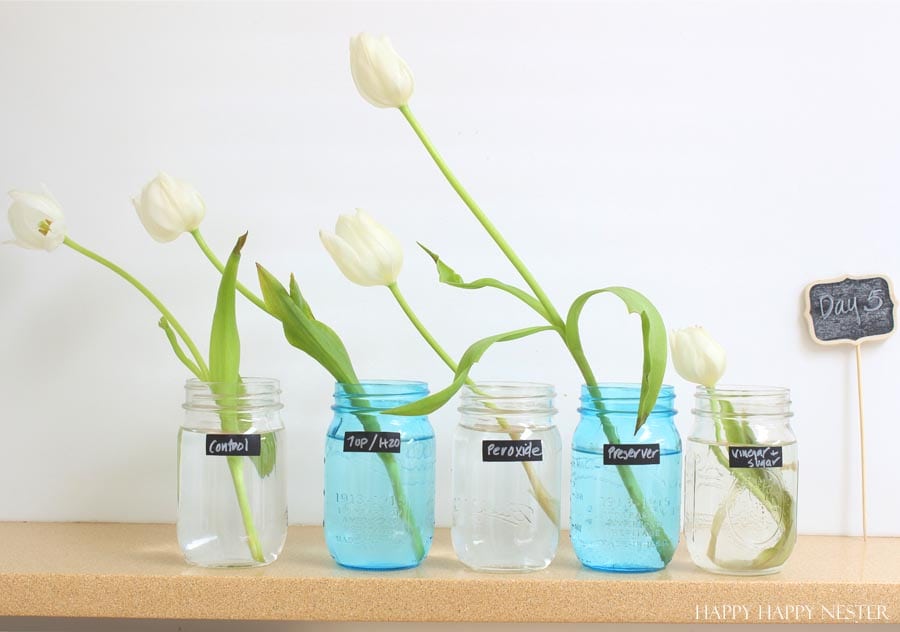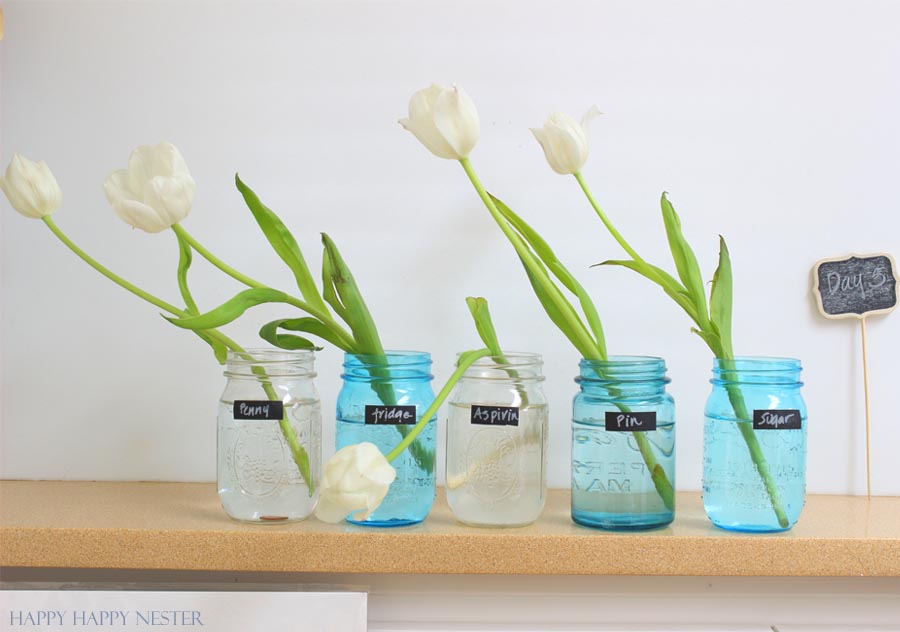 Sixth Day
Seventh Day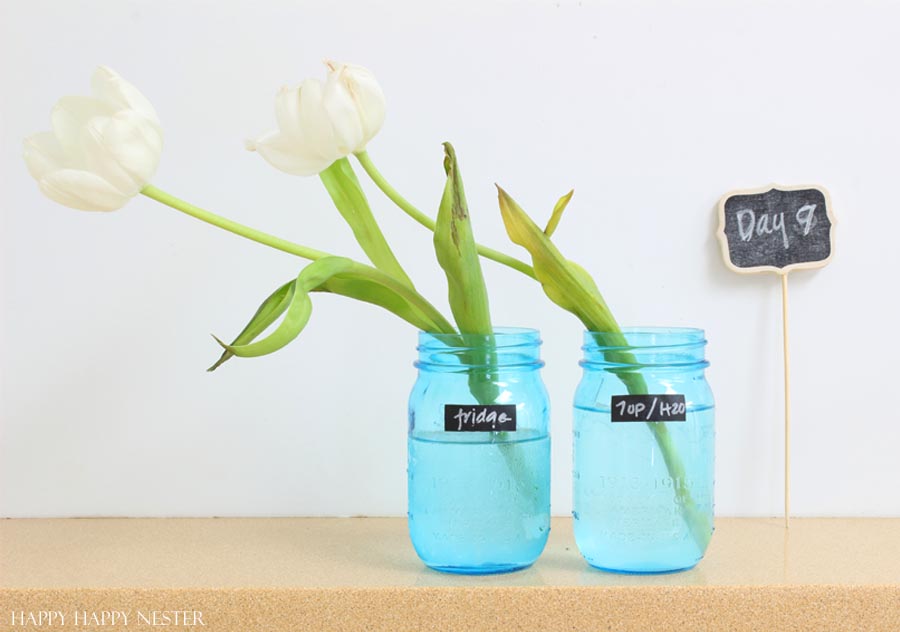 I never did a science experiment in all my years of school. So, I had a fresh and excited attitude. Some of my friends asked me to place this on a presentation board ready for their child's school science experiment! I actually hope families will enjoy my research!
I did cheer on some of the contestants and my family did choose their faves.
But, it was quite obvious after 9 days which two were the winners. As you can see from the results, it is best to use the flower preserver packets if your flowers come with one. But, if for some reason they don't have the packets, I would choose to either place the flowers in the fridge at night or use the 7-up mixture.
Actually, the fridge did the best and 7-up was a close second on Day 9!
Well, I'm going to sign off and my next flower experiment will be what makes cut hydrangeas last the longest.
Hydrangea care is a big mystery to me!
Cheers,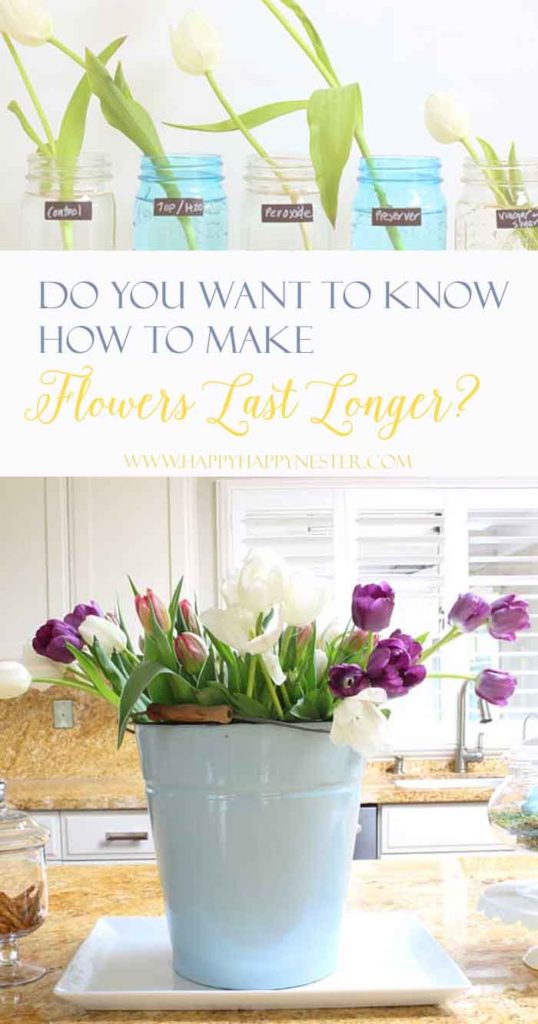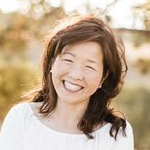 Latest posts by Janine Waite
(see all)