This year, easy entertaining is one of my goals.
And of course, more entertaining.
So, here's a little note, don't forget to check out the Sweepstakes near the end of this post. You won't want to miss out on this exciting event.
*The following is a sponsored post by Birch Lane and Stonewall Kitchen, all opinions are my own.
Let's tackle easy entertaining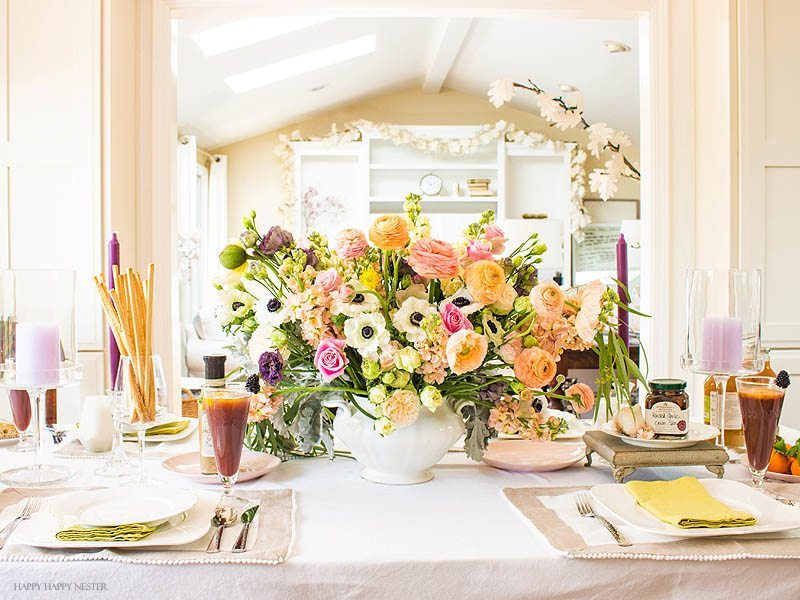 Dinner parties have been a bit scare around here.
Most weekends we are busy with our kid's mountain bike races, my daughter's get-togethers, and my blogging commitments and so there is very little time for anything else beyond the bare essentials.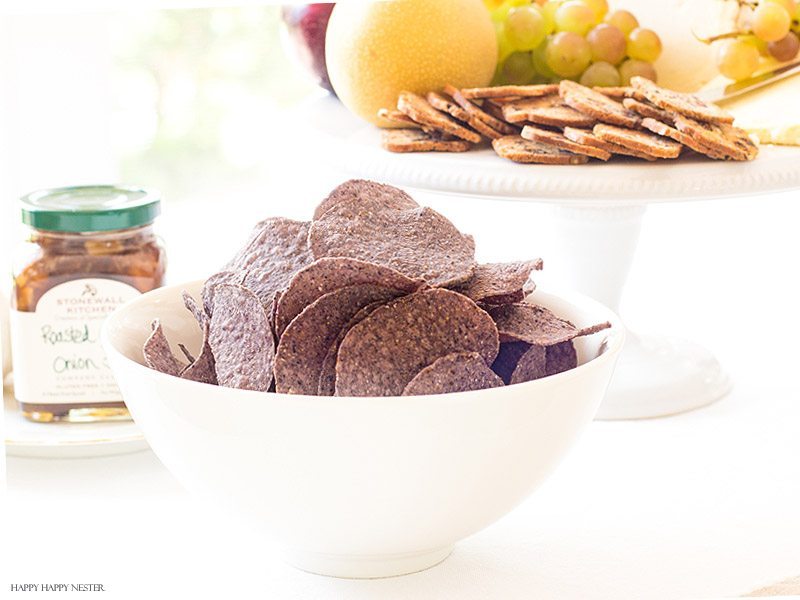 And sadly entertaining is on the sidelines.
But, it doesn't have to be that way. Here are ways to help make this dinner prepping and planning easier.
Stonewall Kitchen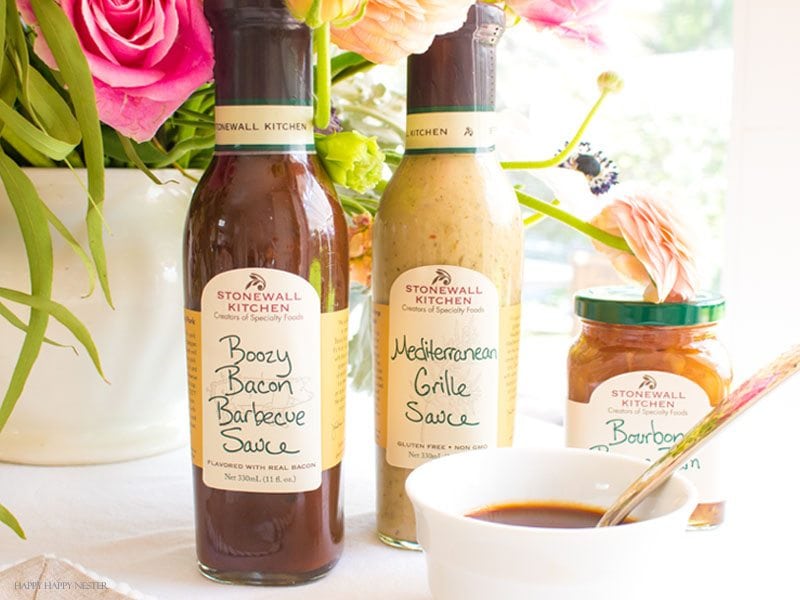 Well, recently I found a wonderful company, Stonewall Kitchen who carries items for most entertaining needs.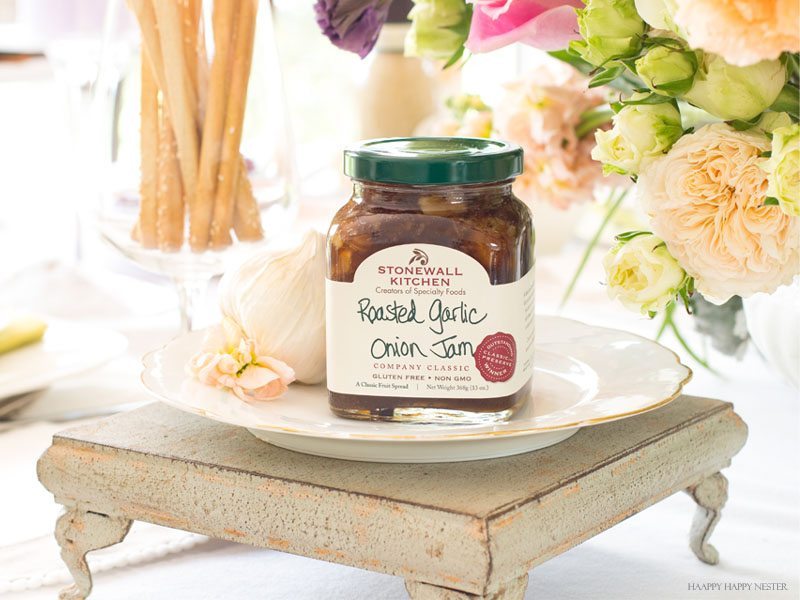 So, now I don't have any excuses.
Btw, don't you just love this little stand that the yummy Roasted Garlic Onion Jam is sitting on?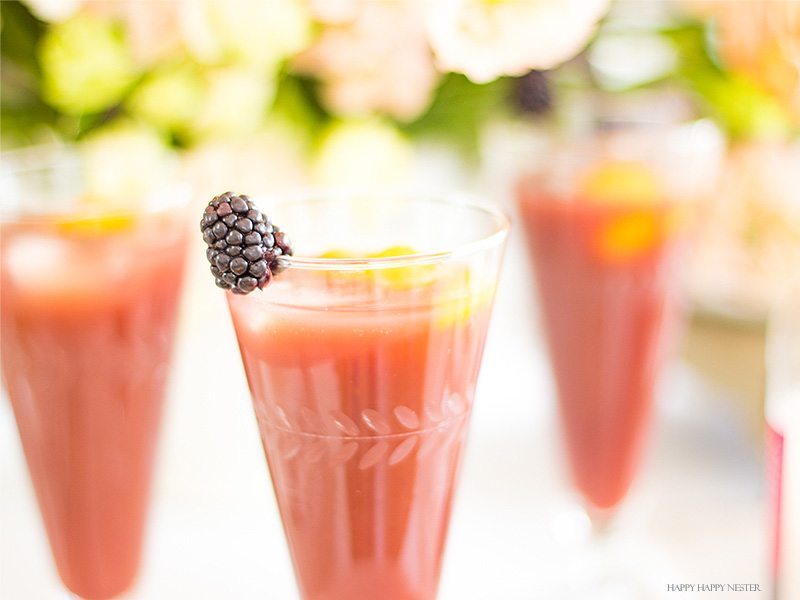 My shelves are filled to the brim with their gourmet snacks, jams, sauces and, scrumptious drinks.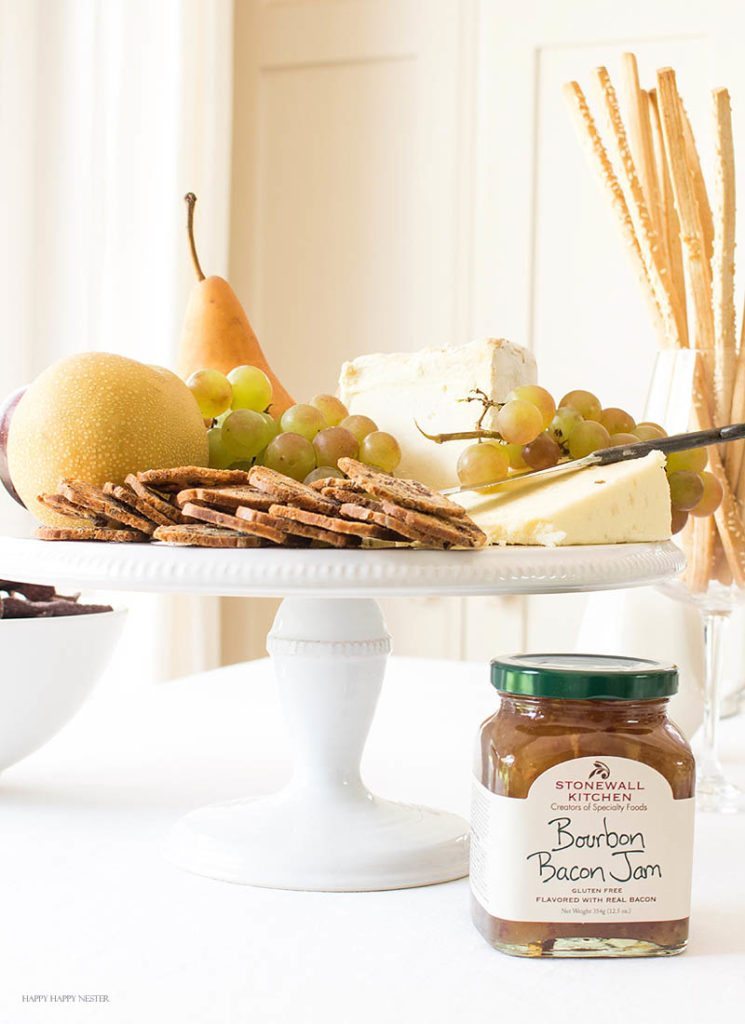 Hooray, I'm all set for our next gathering.
Flowers and more flowers…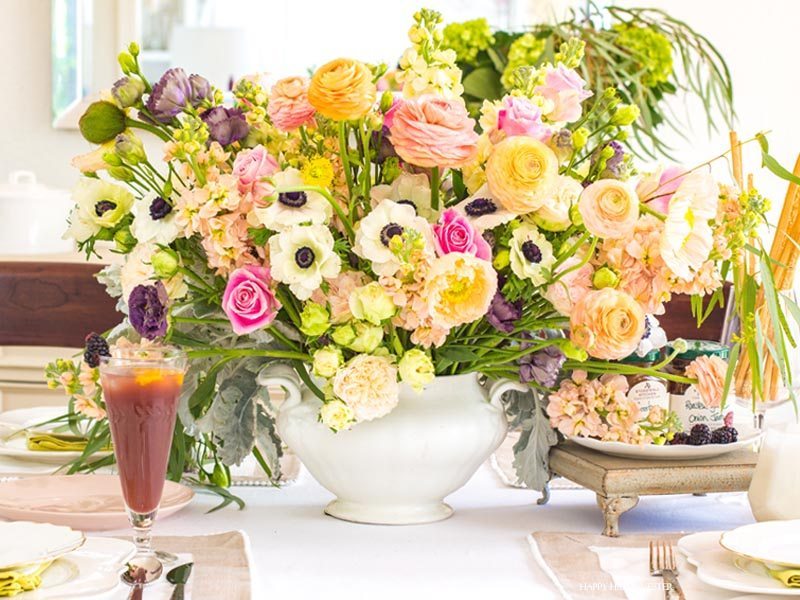 So, next add a beautiful arrangement of flowers. If you are interested, I have a flower arranging post.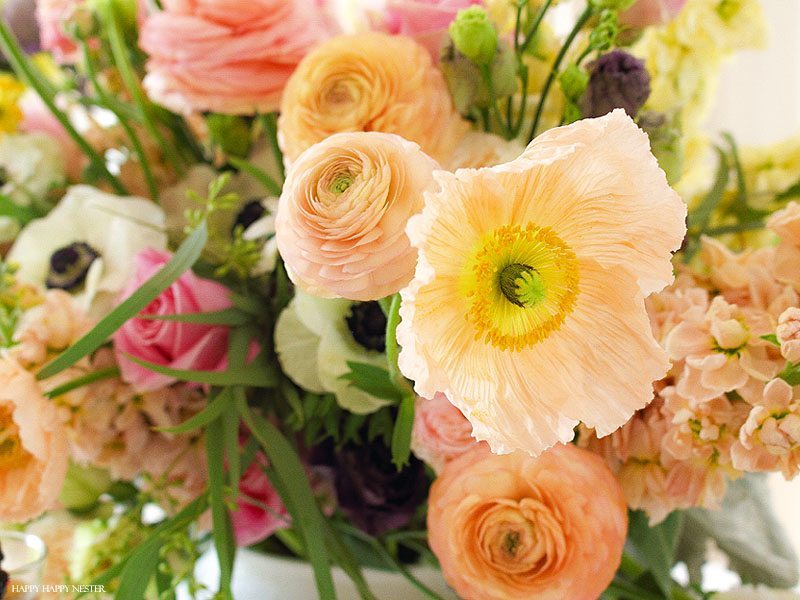 I bought these flowers at the San Francisco Flower Market and I think I went a bit overboard. I carried so many flowers in my arms that I couldn't see over my beautiful bouquet. But you get the idea,
flowers just set the stage for a beautiful table.
If nothing else happens when it comes to decorating, make sure to buy some fresh flowers.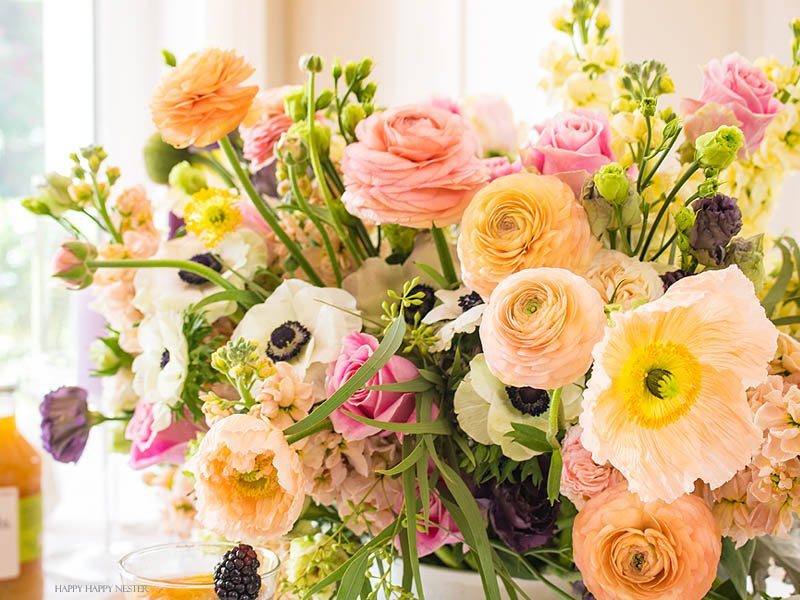 And if possible a gazillion flowers, please!
When you think you have enough, buy more. It takes a lot of flowers to fill a vase.
Get Organized
with Birch Lane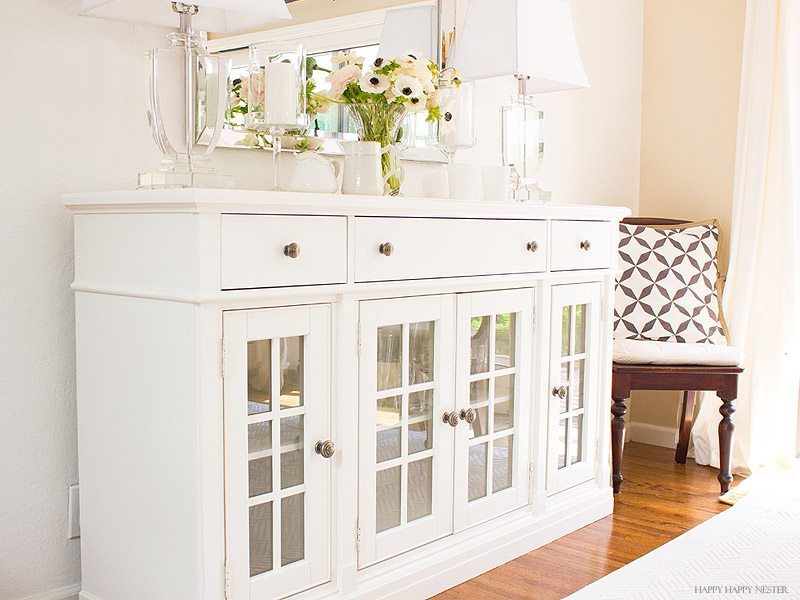 Finally, my home is ready for summer dining.
But this wasn't always the case. So, let me backtrack a tiny bit.
So, when it comes to entertaining most of our wine glasses and all the other items are tucked away in random places. Yup, I have the tiniest little antique highboy and I can only squeeze a few pieces on its two shelves.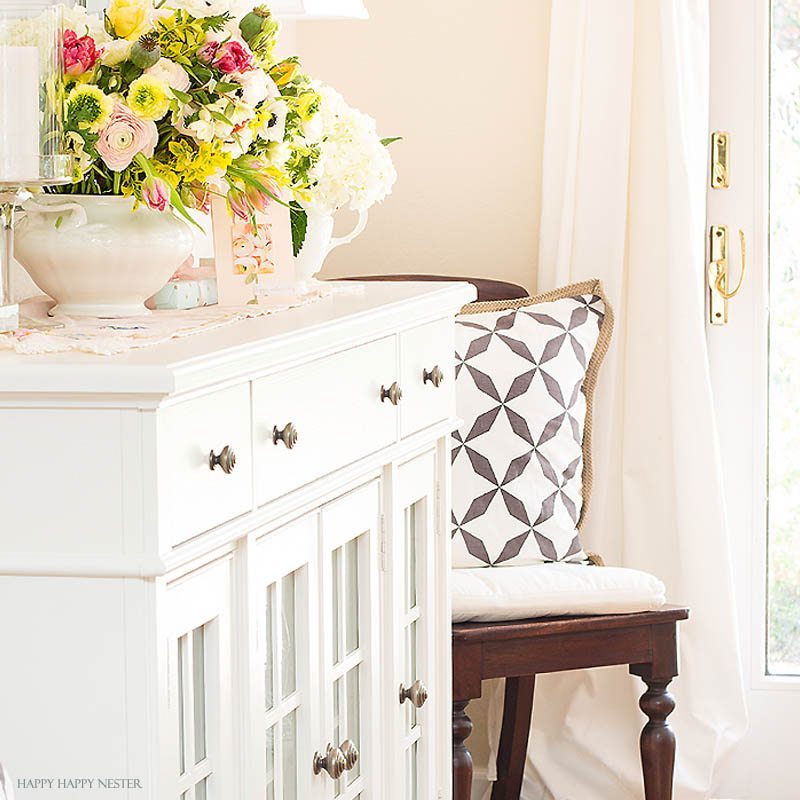 Do you know the routine, wine glasses stashed away in three places, candles in some random drawer, dinner napkins goodness knows where!
My dining items were a hot mess for about eight years.
But, I had a big package delivered to our home the other day. Birch Lane shipped out their fabulous white sideboard that I'm happily filling it with all my glasses, dinner plates and even our napkins and silverware.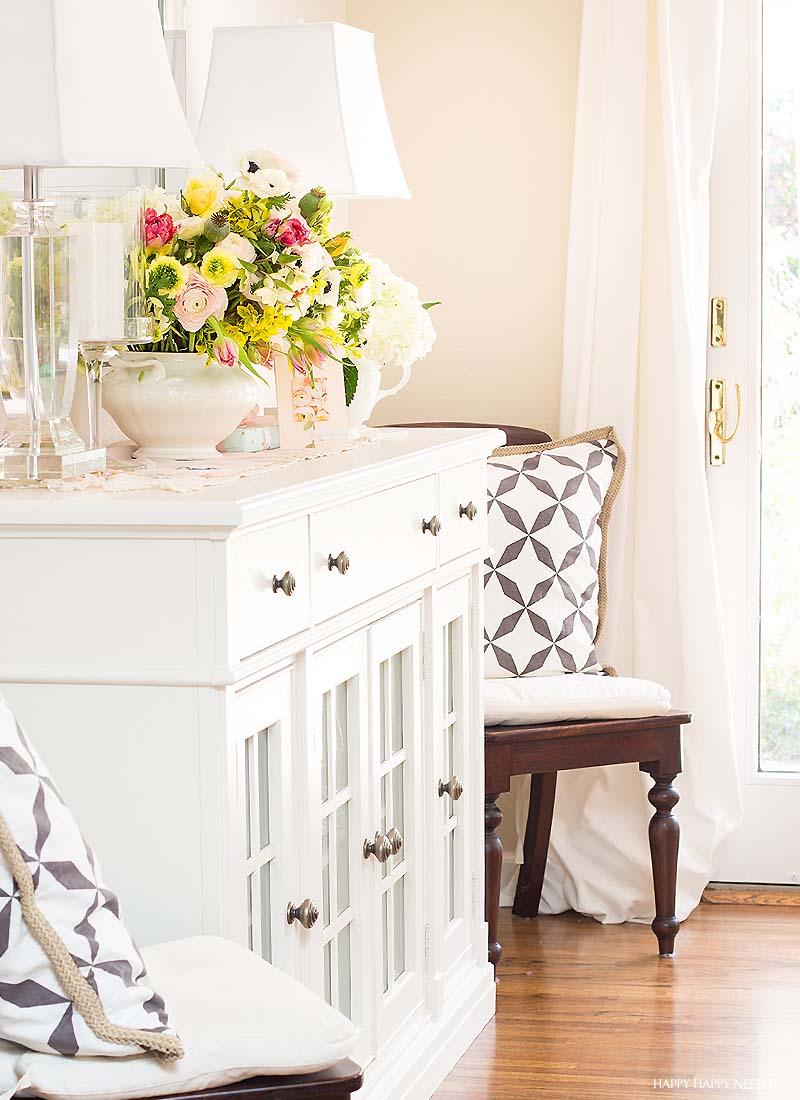 And can you believe that now I have room to spare? Oh my goodness, every time I walk by my new sideboard a smile comes over my face.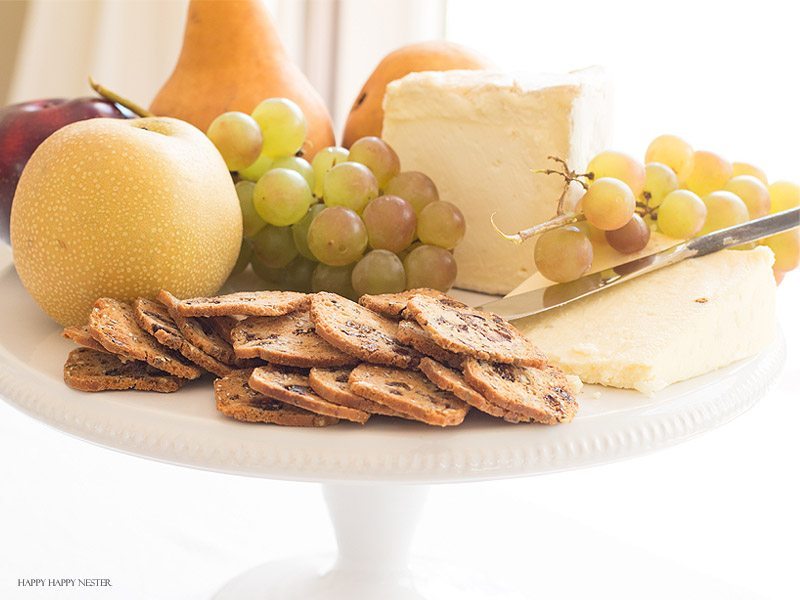 Now that the weather is warming up, I'm getting antsy to have friends over.
If you need ideas for spring decorating, I've got you covered with my spring tour.  In the meantime, I hope you have a wonderful week and here's to easy entertaining!
To help you out with planning your next party here is a great Sweepstakes. One winner will receive a $1,000 Birch Lane gift card and a $500 prize package from Stonewall Kitchen. Enter to win this Sweepstakes here.
Cheers,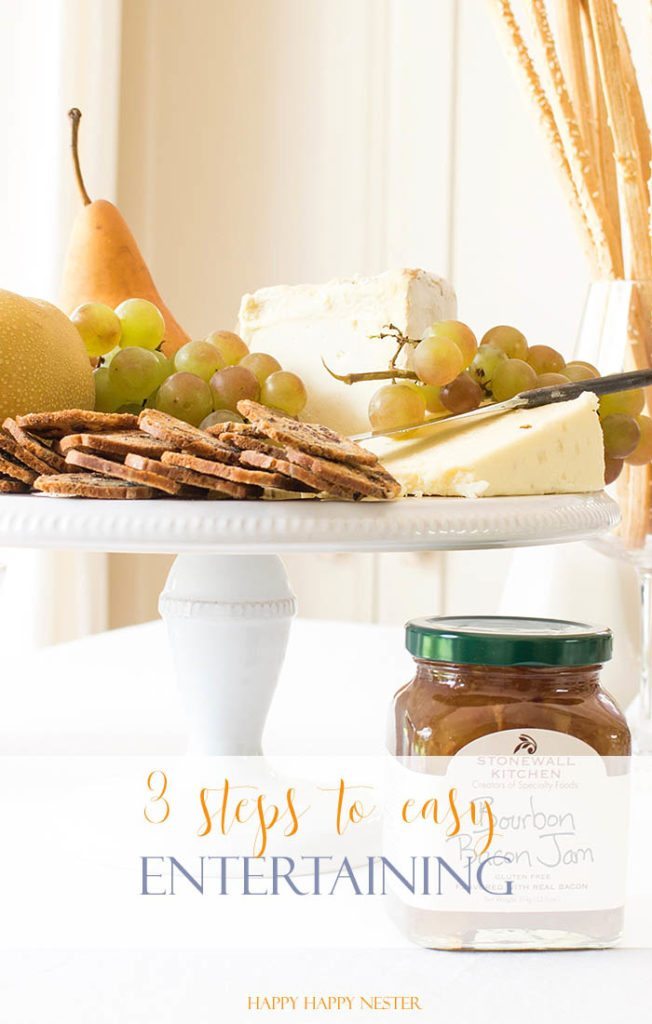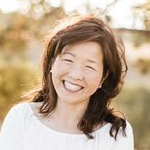 Latest posts by Janine Waite
(see all)