Today and tomorrow you are invited inside the homes of 13 bloggers, the list is located at the end of this blog post. And I'm happy to mention that my fall home tour with untraditional colors is finally ready for you.
At one point, I had my doubts that my post would be ready. You see, I foolishly double booked my schedule and just barely published my fall felt wreath DIY.
But all is good, and by some miracle, I finished this post.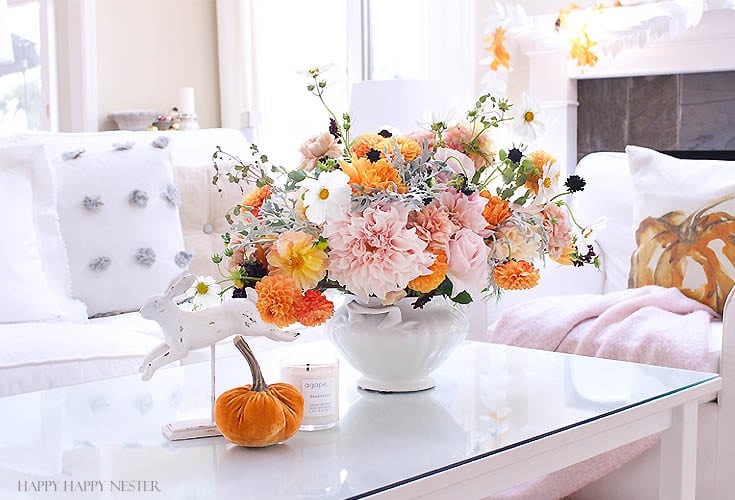 Where did summer go?
Fall sneaks up on me every year.
And my fall decor nearly didn't happen.
You see, when I was staring at my deadline for this fall tour, my brain seized up, and my creativity went on a lengthy vacation.
My mouth went dry, and my throat tightened, and I wonder if I needed to call 911.
I quickly checked my pulse, and all was normal.
You probably don't know this about me, but I'm a bit of a hypochondriac. My family would wholeheartedly agree that I'm a bit obsessed. Yes, I take about 12 vitamins every day to keep healthy. But, you are here to view my fall tour, so I won't bore you with my healthful shenanigans.
Ok, where were we?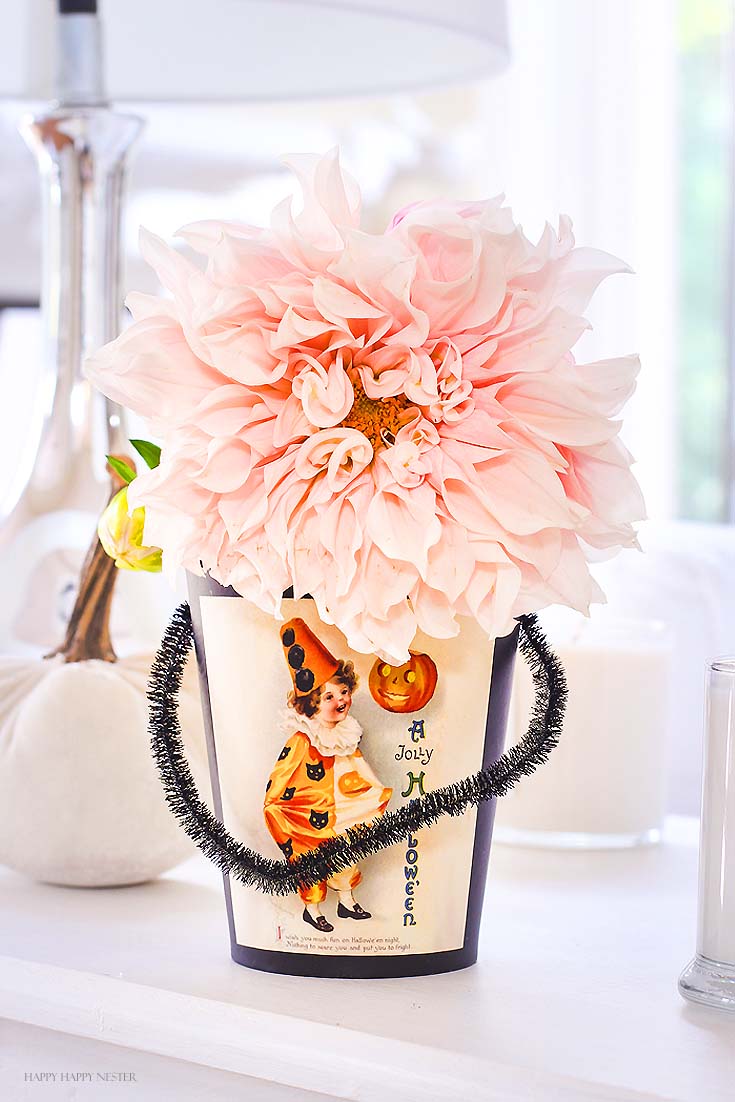 Back to my fall home tour with untraditional colors
Well, honestly, I'm not especially fond of the autumn color combination of green, orange, gold and brown.
So, when it comes to decorating for fall, I need to think outside the box to find my style and colors.
Recently, I was lying awake in bed at 5:00 am, and I panicked about my fall colors.
And then I had an epiphany,
I will let flowers decide my fall home tour of untraditional colors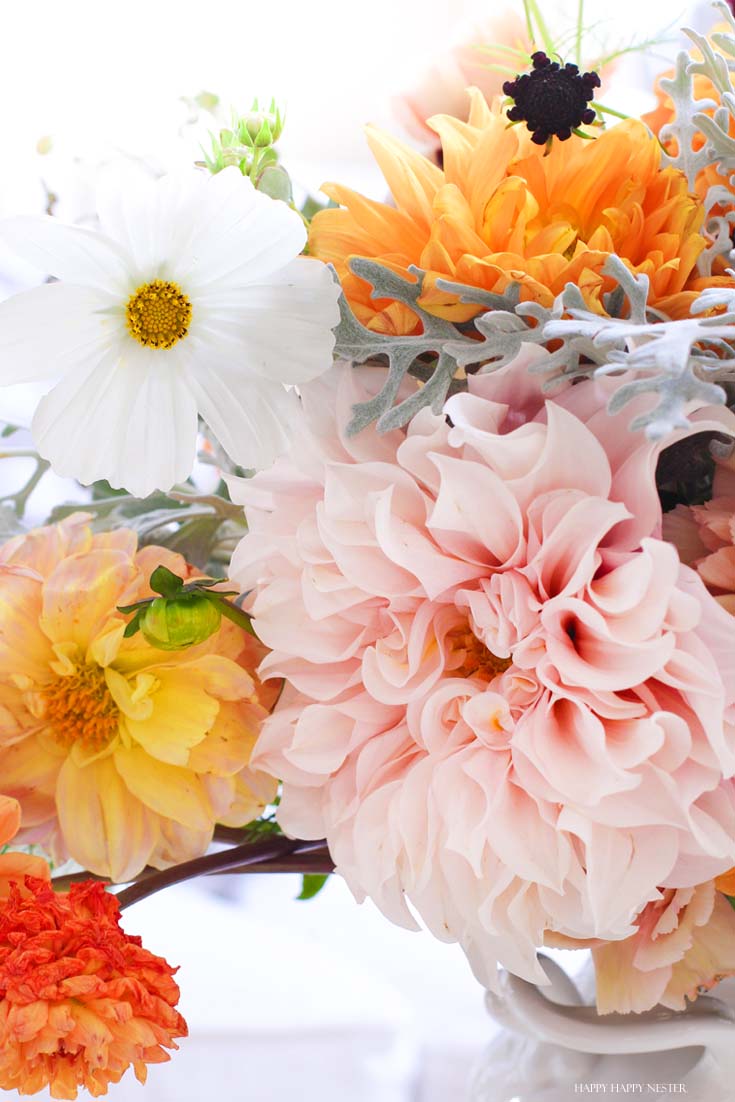 I absolutely love flowers as you can see in this recent post.
So, off to the San Francisco Flower Market I went and I came home with a bouquet of pink, orange, and burgundy flowers.
Once in my kitchen, I got busy and I whipped up my flowers into a colorful bouquet. And then I happily placed them around my living room.
You see, it doesn't have to be a ton of color, and in my case merely a spot of color.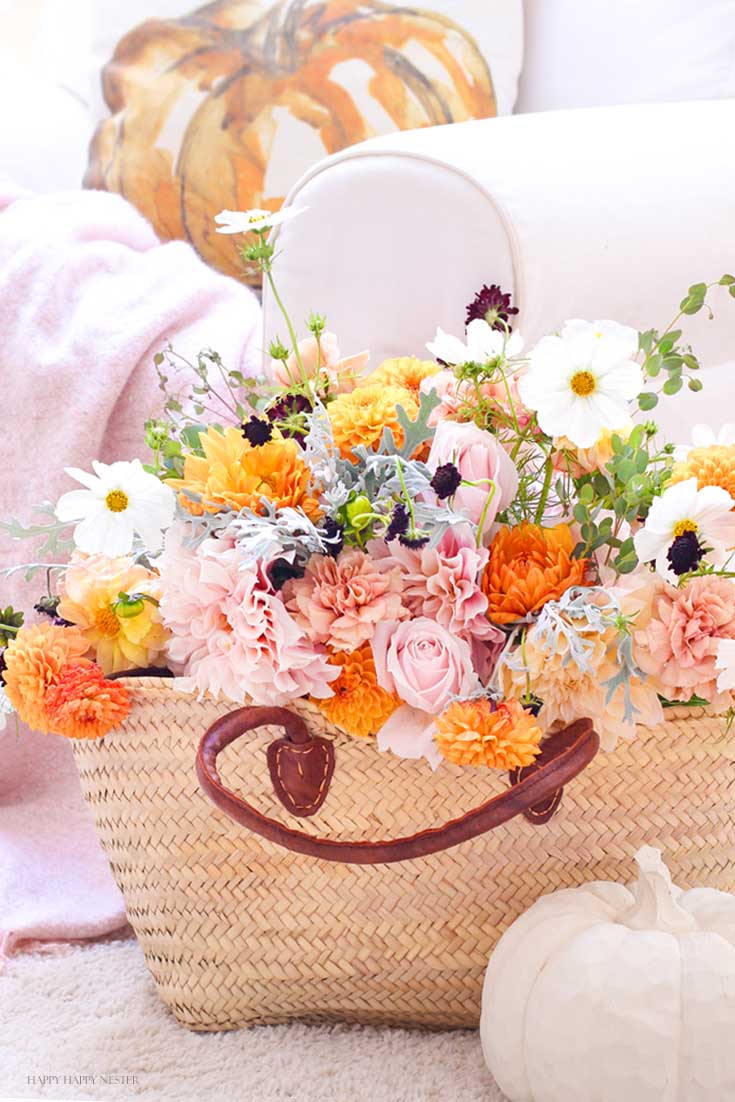 I hesitate to say it, but eventually, all good things come to an end.
Once the flowers kissed me and said their goodbyes, I was left with a white living room. Still determined to decorate our fall home tour with untraditional colors, this is what happened.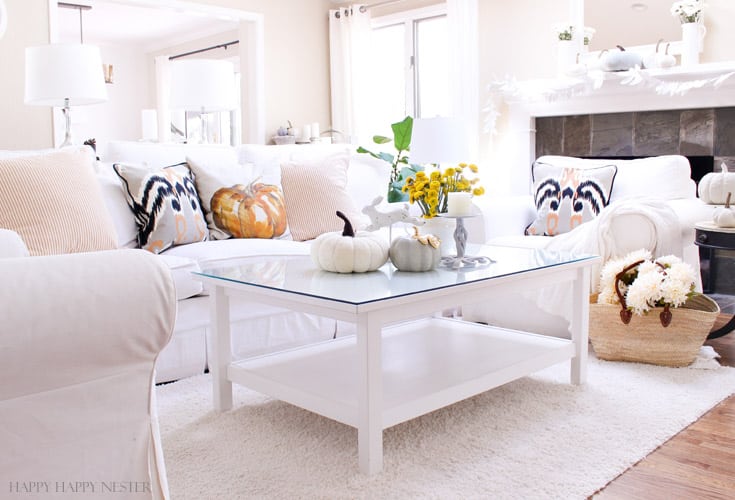 Light orange, grey, ochre, and black decor took over my living room. Maybe you noticed that my new fall decor is more like a Halloween color scheme with a lighter touch. (Btw, here is last year's autumn home tour )
Awe, I guess you can say this is my unique style.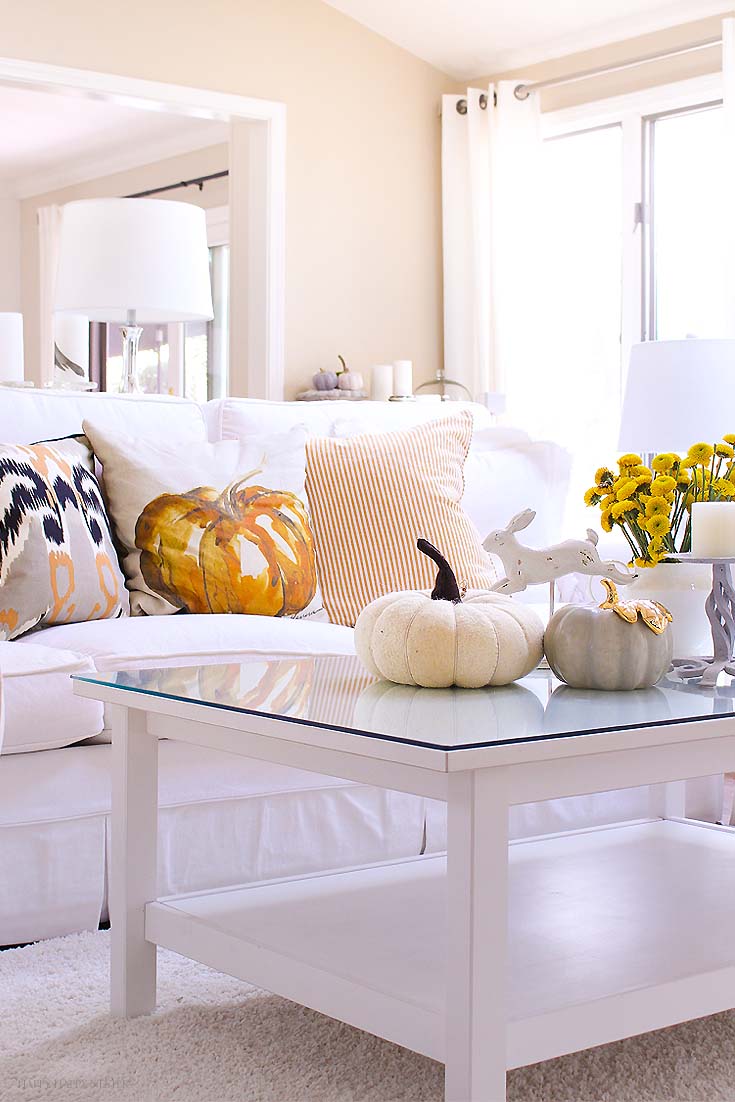 I'm a bit fascinated by how different decor calls out to me when I shop? Do have this happen to you? I'm always intrigued by shoppers treasures in their cart, and I try and imagine their home.
My takeaway is don't be afraid to have fun and stay true to your style.
This is what makes us all unique.
Well, you'll see that all the bloggers on tour have such beautiful and distinct styles. So, make sure to visit the 12 homes on our fall tour!
Cheers,

Shop My Fall Home Tour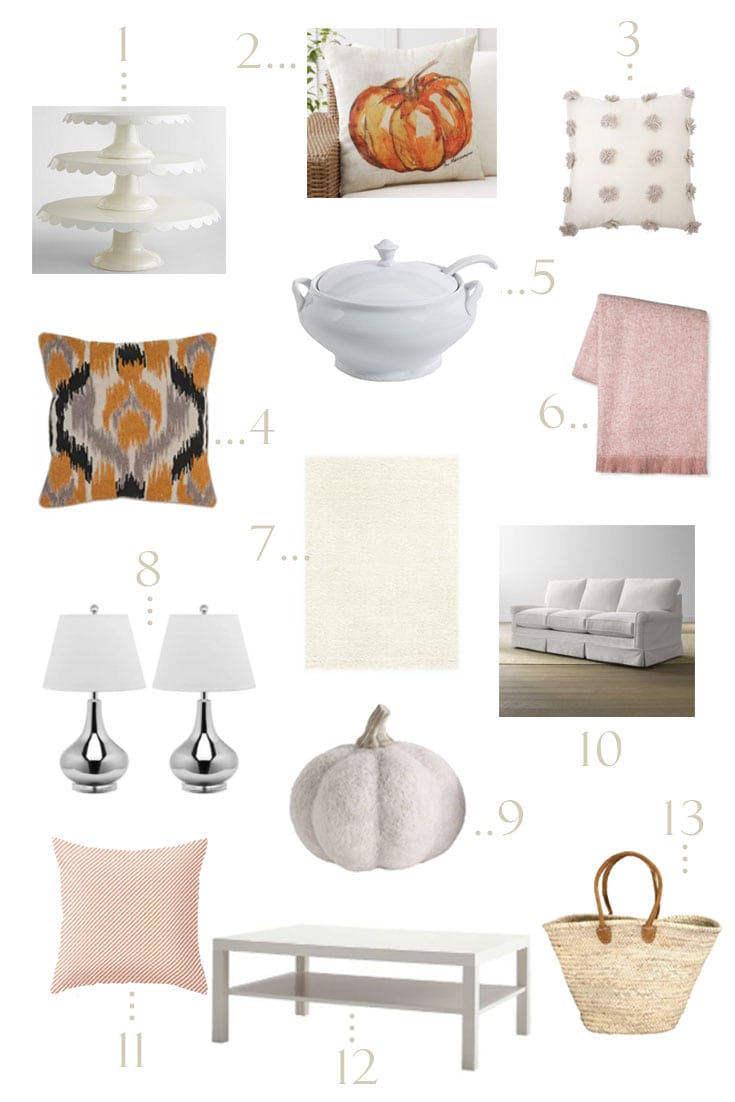 1. White Cake Stands | 2. Pumpkin Pillow | 3. Pom Pom Pillow
4. Orange and Black Pillow | 5. White Soup Tureen | 6. Pink Throw
7. The Best Off White Rug | 8. Silver Lamps | 9. Felt Pumpin | 10. Crate and Barrel Sofa
11. Orange Stripe Pillow | 12. Ikea Coffee Table | 13. Moroccan Tote
Be sure and visit all the talented bloggers that have joined me this month in sharing their Fall decor!
Wednesday Tour:
Thursday Tour:
Jodie & Julie | The Design Twins
 Gloribell | Know How She Does It
*This Post Contains Affiliate Links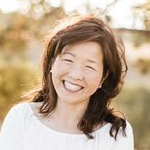 Latest posts by Janine Waite
(see all)