Don't you think that fall tablescapes are always so homey and cozy?
But, I'm not sure how it is that fall is knocking on our door again.
It feels like it was just the other day that the kids were getting out of school for summer.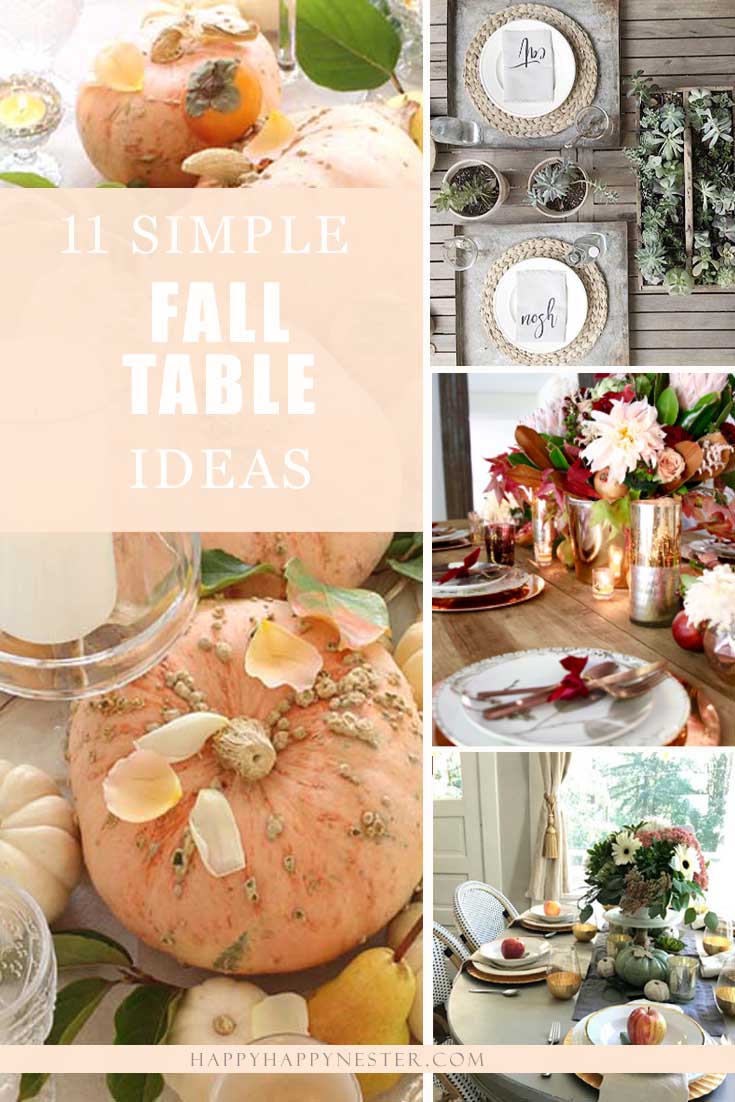 I'm still a bit shell-shocked that school starts this week for our daughter.
Oh my goodness, I'll be totally paralyzed when our son begins his first year of college this September.
Our nest will be half empty pretty soon.
On the one hand, I'm sad to have him leave, but on the other hand, it is only natural he spread his wings.
I'm trying not to think about the transition.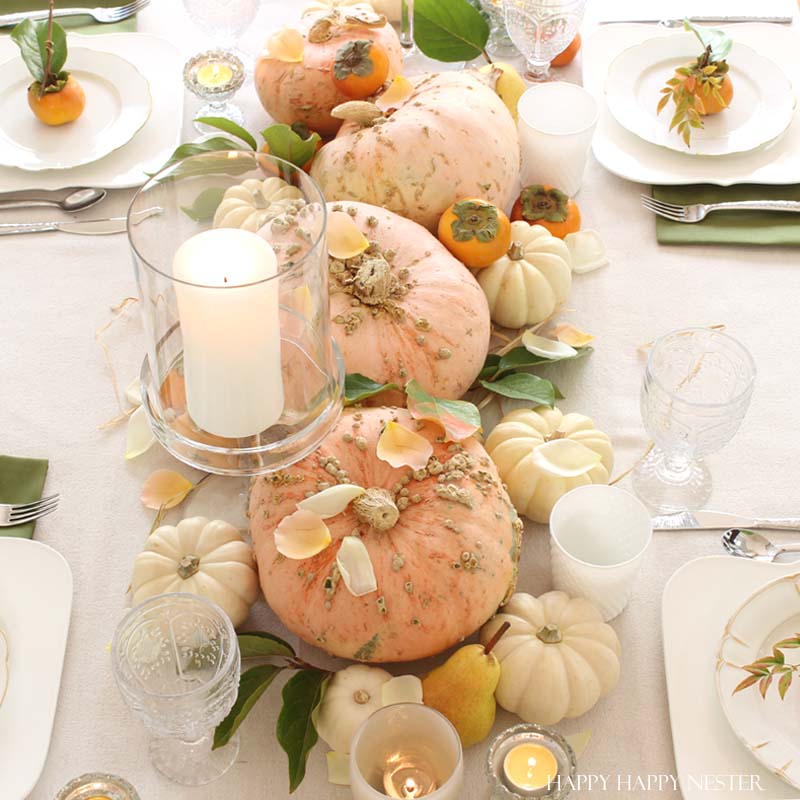 So, distraction is my key to survival.
My current distraction includes organizing our new coffee station.
Also, my attention has also turned to fall.
So, today, I thought it would be nice to round-up nine of my friend's fall tablescapes for you. Btw, the above photo is from last year's Thanksgiving table.
Here are some Fall Tablescapes
with many different styles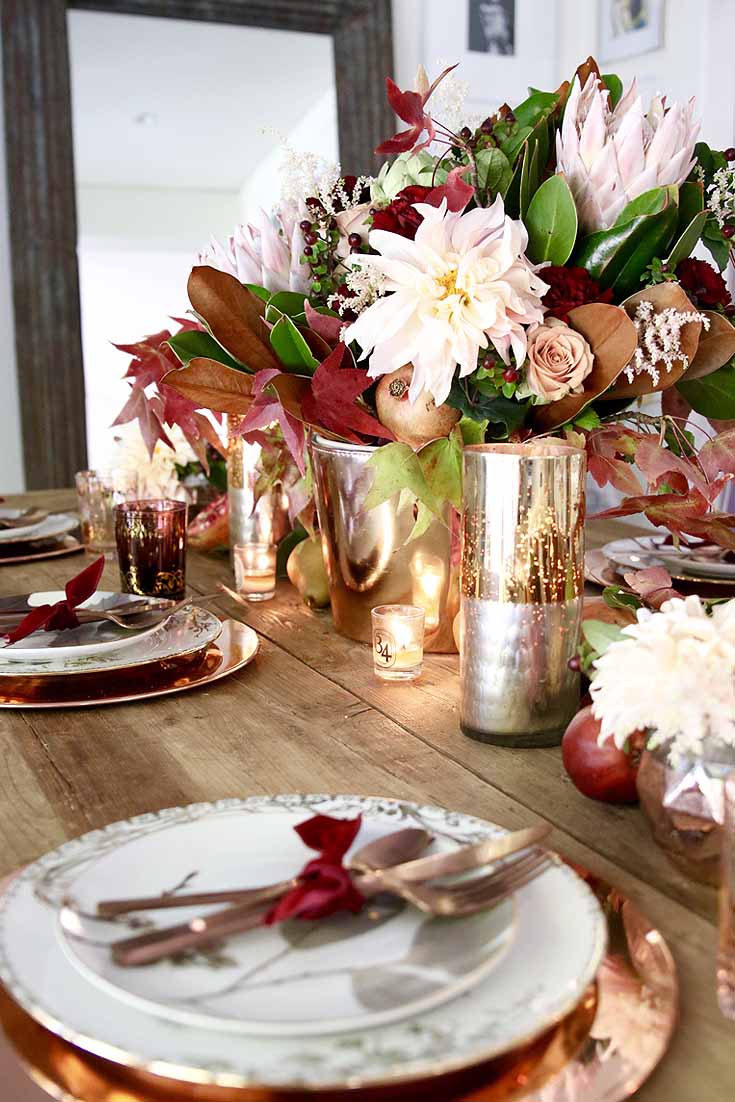 This beautiful blush and rose fall table post is from my friend, Ashley from Modern Glam. Ashley also has rounded up her 12 Simple Fall Table Ideas in a blog post.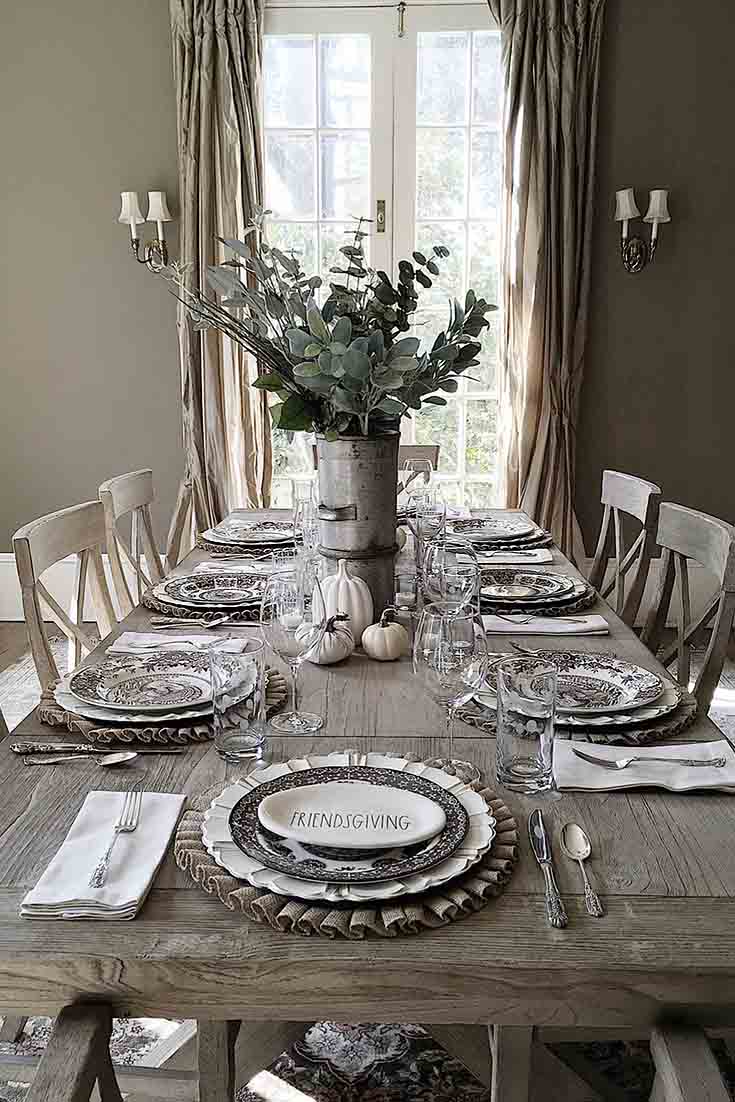 This elegant outdoor table is from my friend, Leslie from My 100 Year Old Home.
Leslie has such a natural style and I love that her post has how to tablescape your fall table. Also, here is Leslie's latest post of her Fall Tablescapes Inspirations.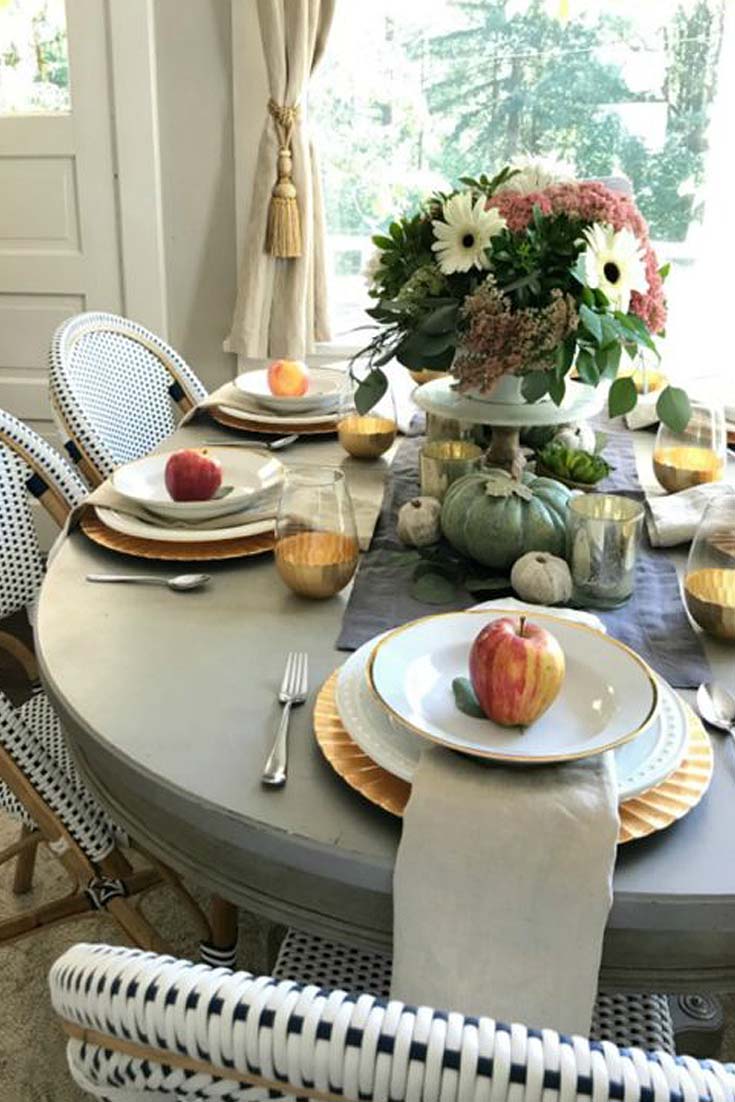 Well, hang in there we have many more fall table settings for you. My dear friend, Rhonda from Hallstrom Home has such a casual and real style which is so inviting. Her latest post for fall inspiration is Simple and Easy Festive Fall Tablescapes.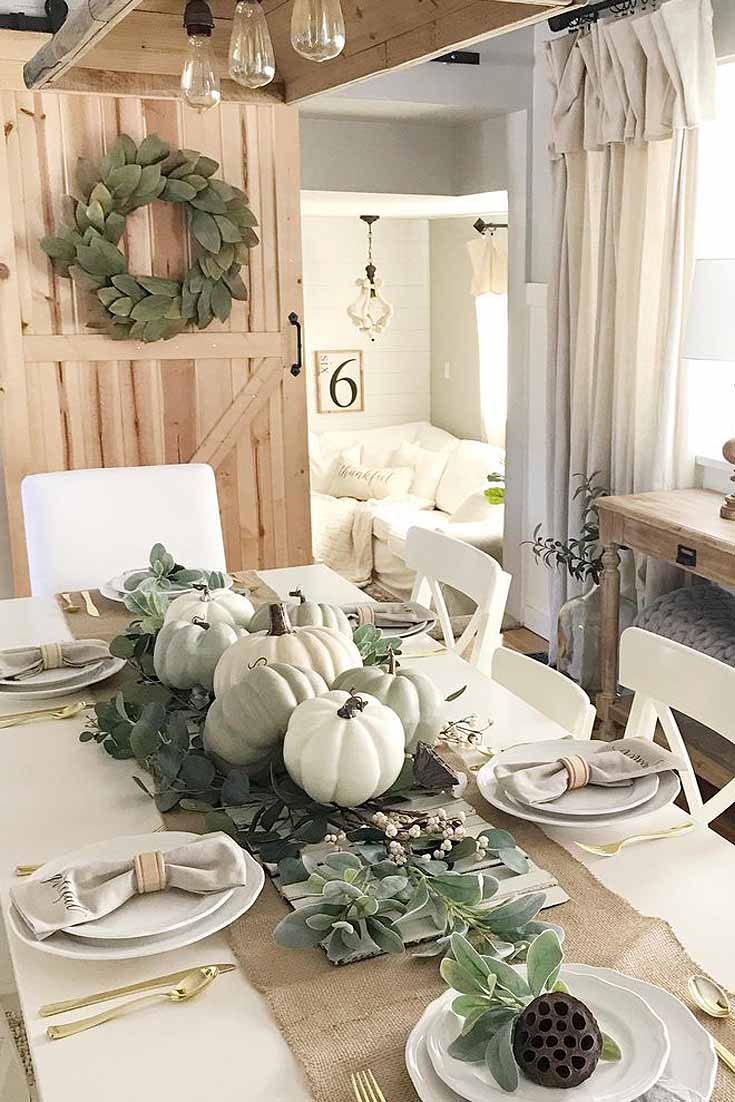 I love Sarah from Dreaming of Homemaking's fall farmhouse style table. Make sure to pop over to her blog and catch all her wonderful projects.
My friend, Jenifer from Dear Lillie Studio has such elegant table settings. This fall tablescape is natural and so rich with colors and textures.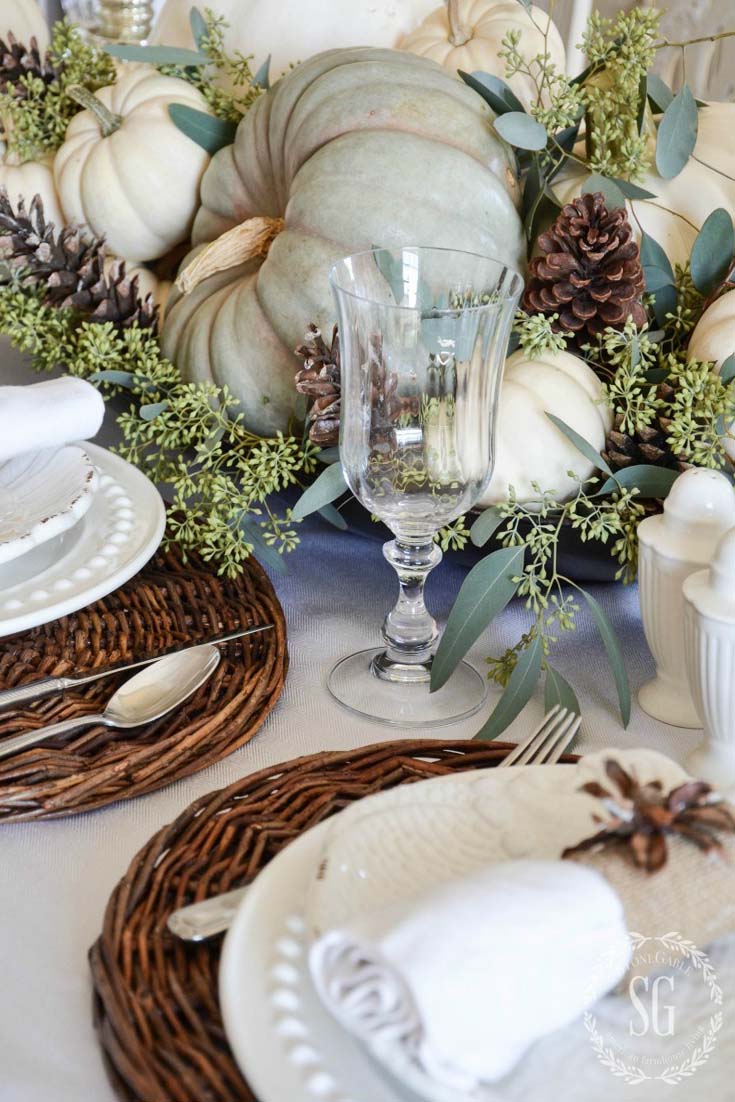 Yvonne from Stone Gable always has the best blog post and ideas! Don't you just love all her fall pumpkins?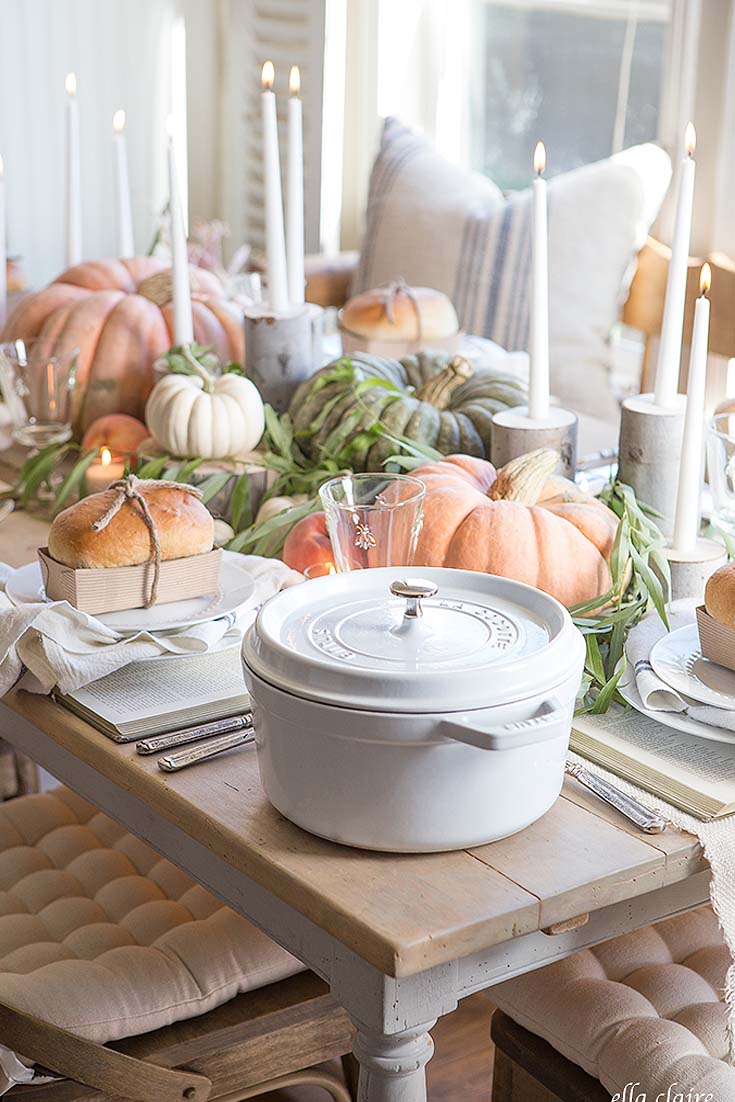 I always admire Kristen's style from Ella Claire Blog If you look closely at this photo, she uses the coolest open book as placemats.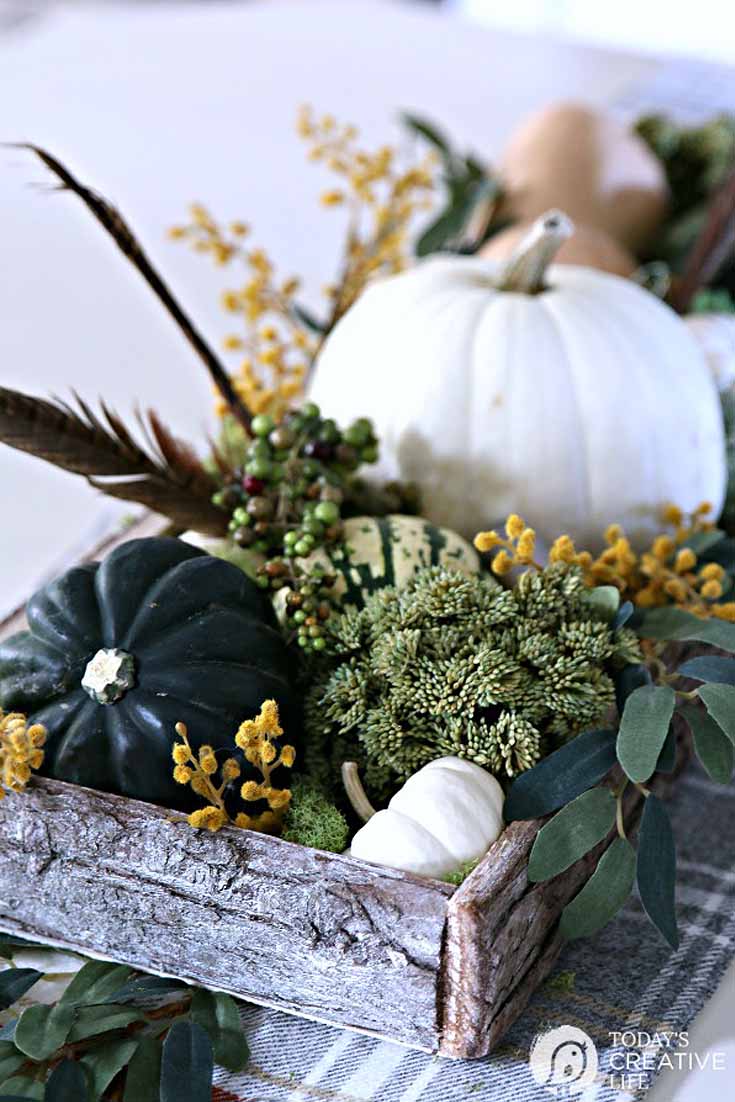 If you like beautiful and easy fall table decorations, look no further. Kim from Today's Creative Life has fall decor rustic centerpiece that you'll definitely want to whip up!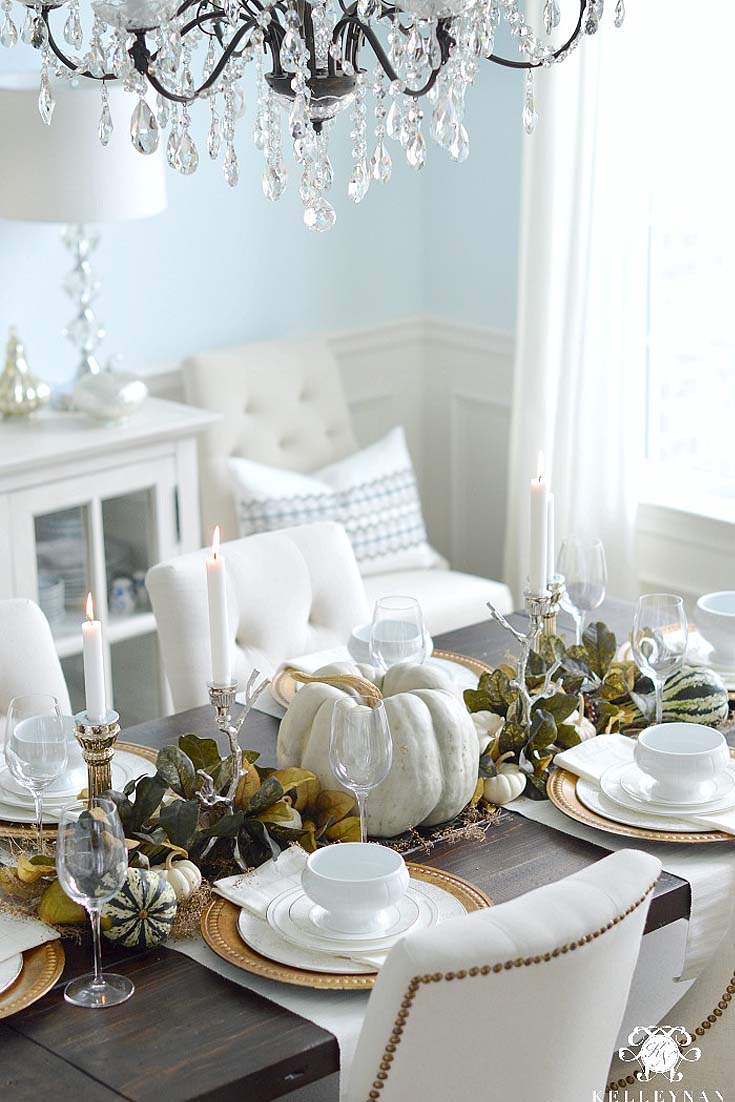 Kelley Nan has an elegant and gorgeous home, and her table decor always stops me in my tracks. I love her fresh pumpkin centerpiece and its stunning color.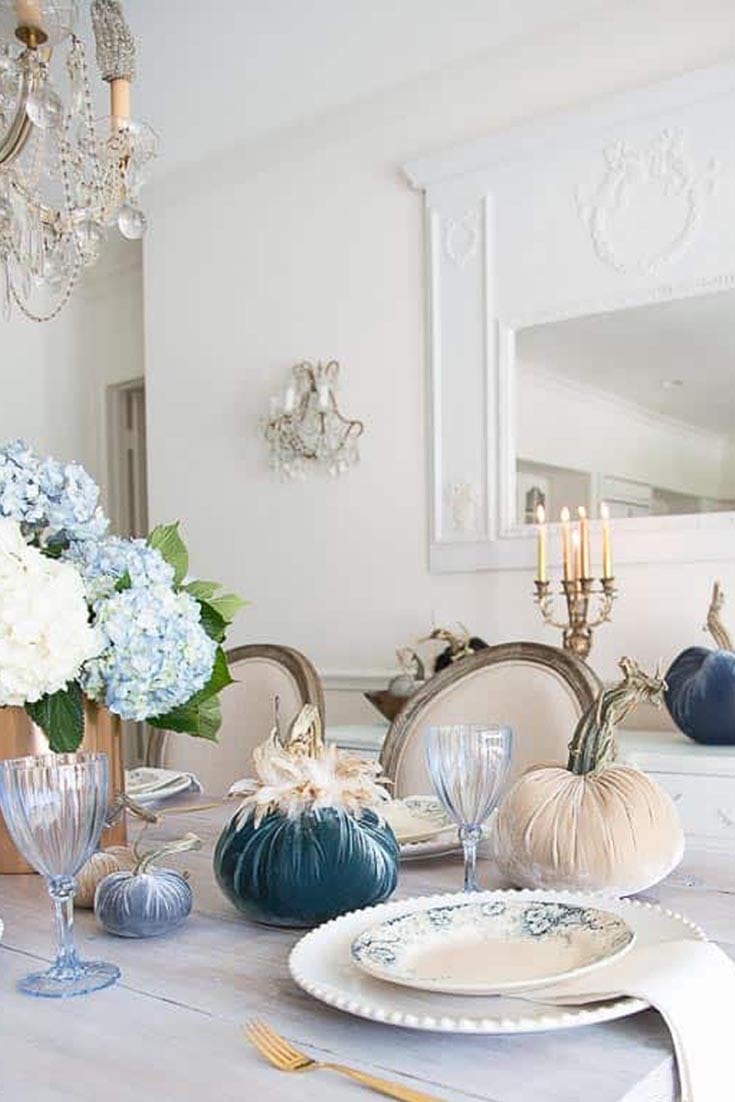 If you need help on how to style fall tablescapes, look no further, my friend Janet from Shabbyfufu
You've gotta love those gorgeous velvet pumpkins for fall
Ok, this year Fall officially begins September 22nd. So, don't panic we still have a few more weeks of summer. I'm just providing some early fall tablescapes inspiration for you.
If you need a fall home tour to jumpstart your fall decorating, I have you covered.
I hope you enjoyed this post as much as I loved sharing my friend's tables with you.
Cheers,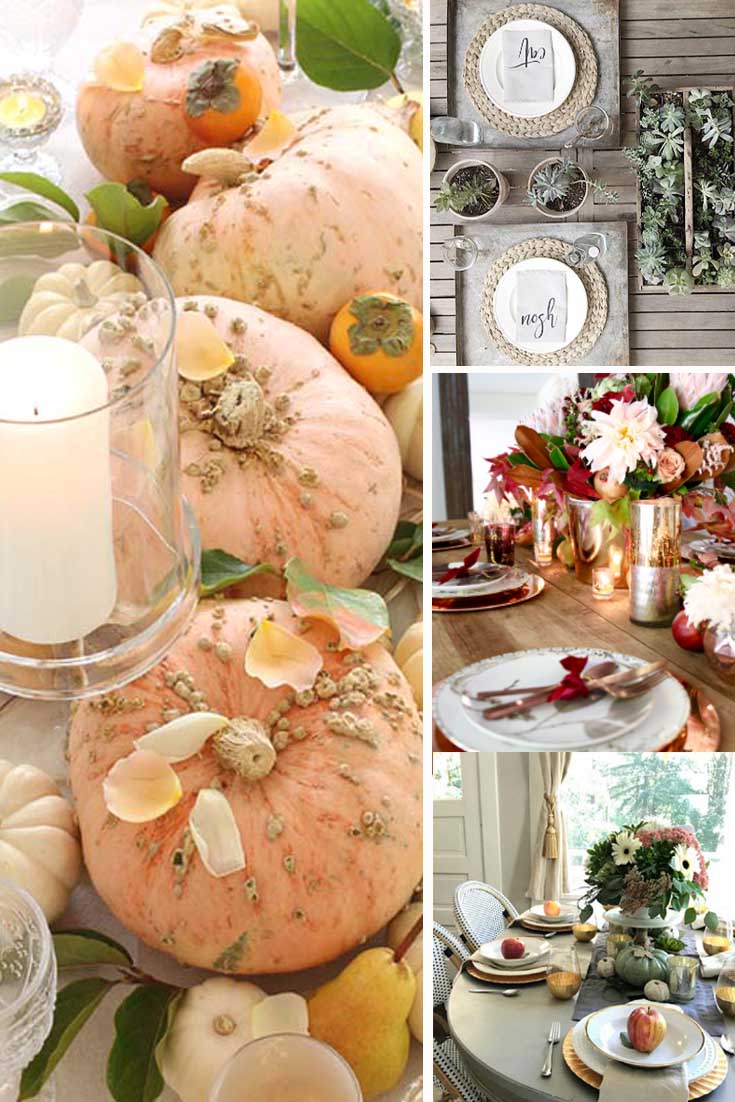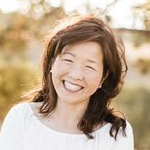 Latest posts by Janine Waite
(see all)