I'm so thrilled about my spring table setting that I seriously could pee my pants.
You see, I created this table about three weeks ago and I've had to keep quiet about it this whole time. But, finally today, I can scream it from the rooftops that I have my spring table setting post completed.
I need to thank, Pleasanton Rentals, Sarahs Garden and Tylar Delegeane for making this blog post come together.
And this post is all because, my lovely friend, Jennifer from Town and Country Living invited me to a blog hop with some of the most talented bloggers around. You can see the list for yourself at the bottom of this post.
You don't want to miss my latest tutorial on how to make paper Magnolia flowers.
But without further adieu, let's catch up on my story for the week.
Our Brutal Winter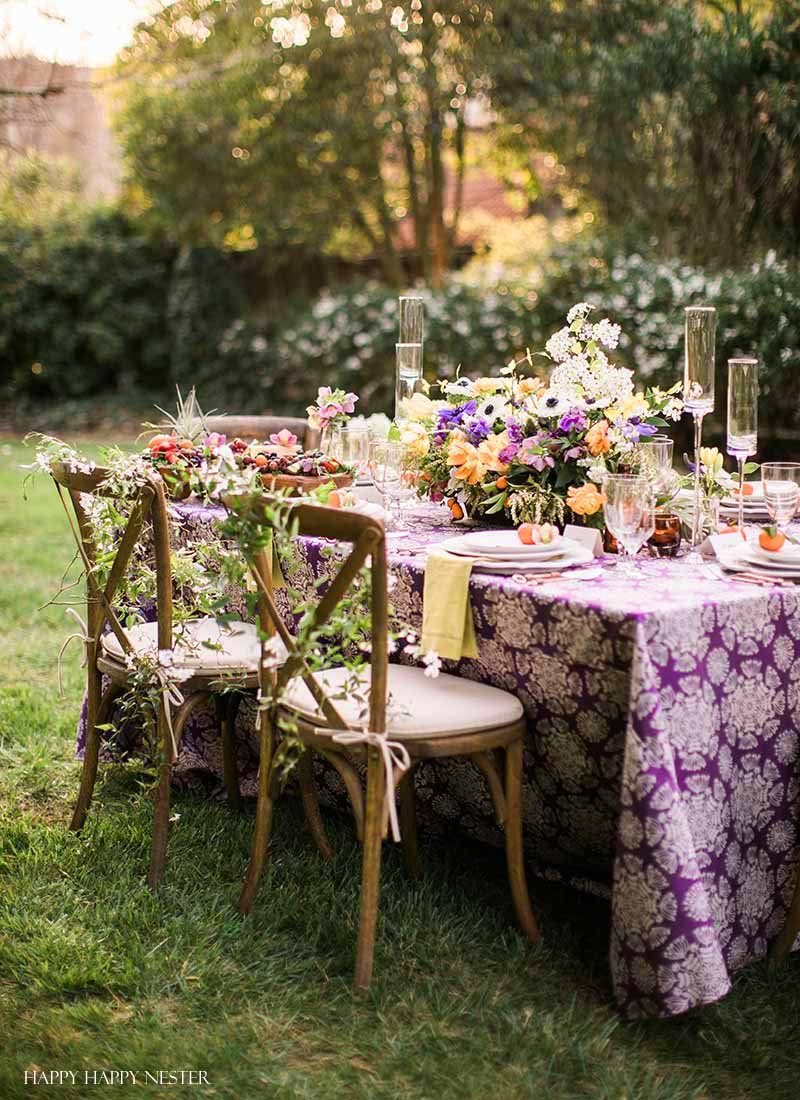 If you peek around our backyard, you'll promptly discover a random menagerie of beautiful flower arrangements.
Now, I'm sure you are scratching your head and wondering why on earth are they not in our house.
Well me too.
So, it all goes back to early this winter when my whole family got the wicked flu.
Let's call it the plague of 2017!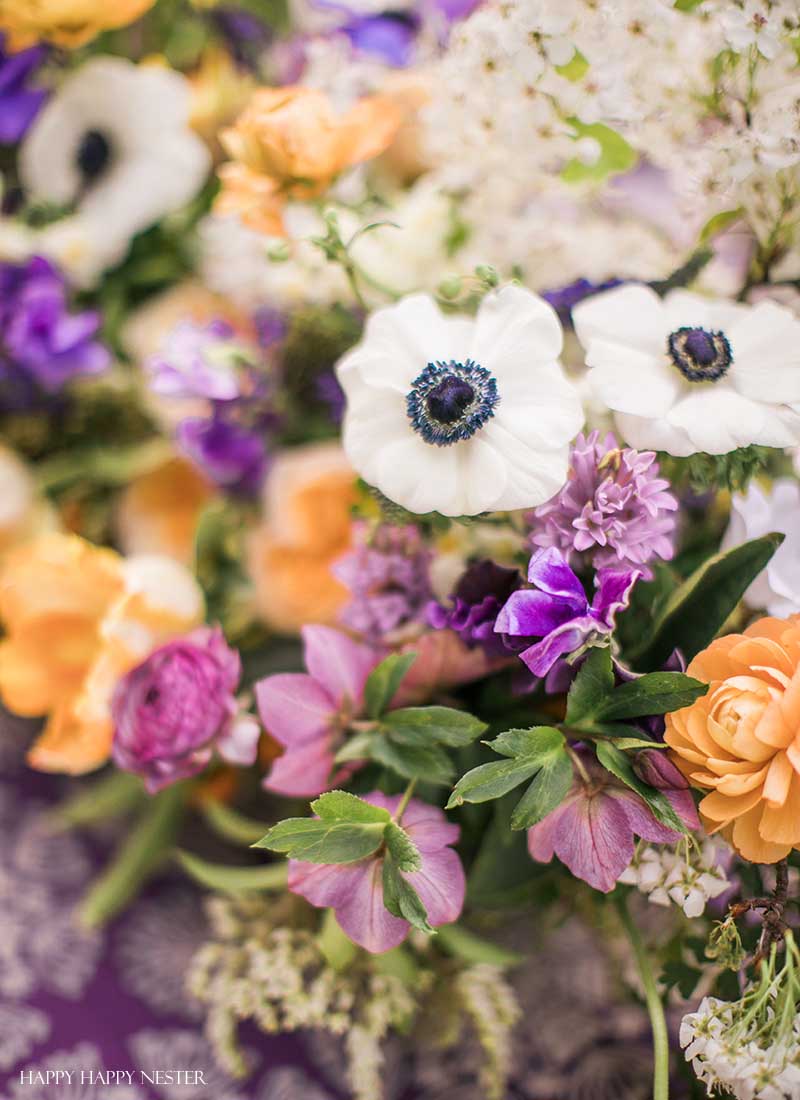 You know when you vow to love your spouse through sickness? Well, we definitely both had that put to the test this past December and January. I was sick for a month and my husband was ill for two months.
His flu was so horrible that he still has a dreadful cough that sounds like he is going to lose a lung.
So, you can guess that he is a bit paranoid and if he starts coughing, he frantically scans the house and looks for a culprit. So, nowadays on occasion, he will blurt out that my gorgeous flowers trigger his coughing fits.
This makes me so sad but I reluctantly tend to my flowers.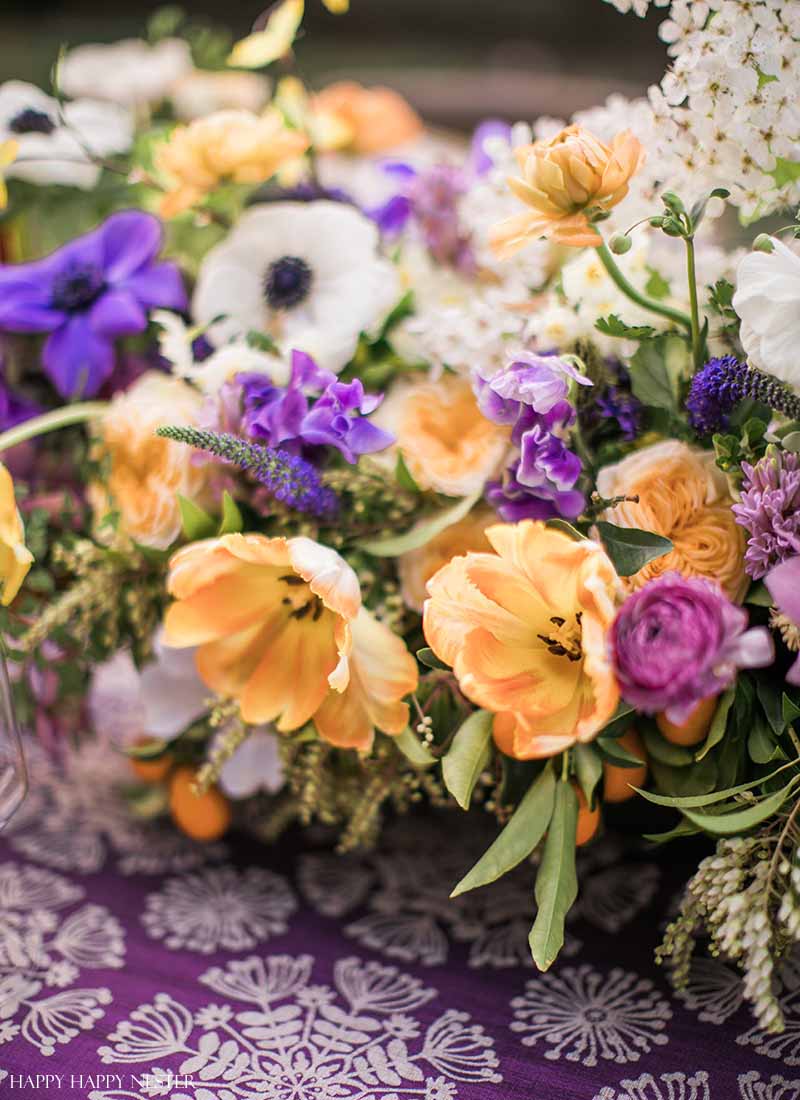 But, I don't place them in the trash, no, no,  that would be wasteful.  I relocate them to our backyard.
You know, everyone places random flowers out in their backyard in the middle of winter.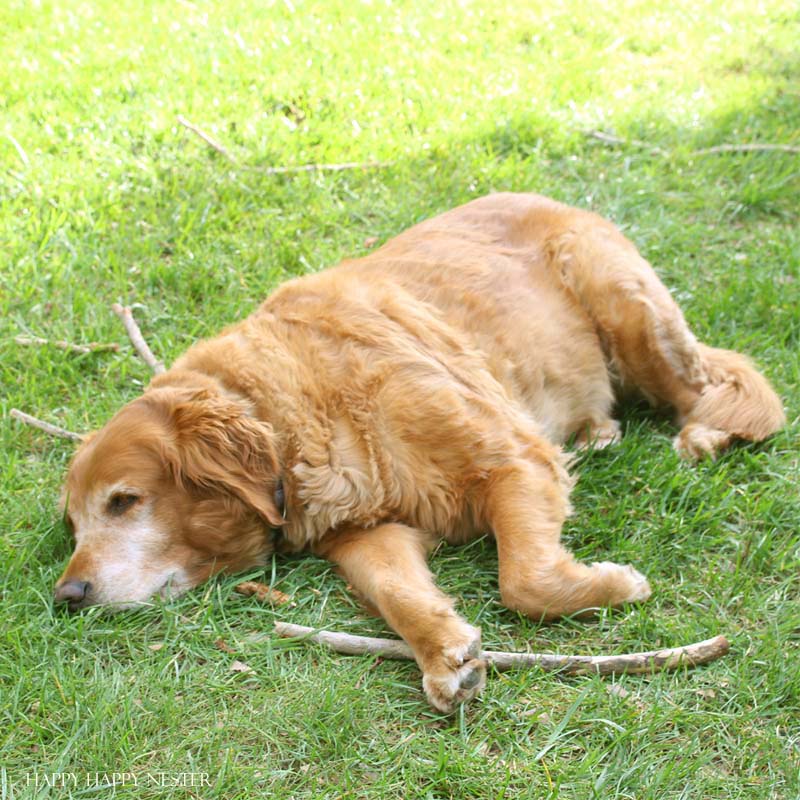 So, when my florist friend, Sheela called me and wanted to collaborate on a spring table setting it made sense to design an outdoor table all decked out with magnificent flowers!
This is one tablescape that I could enjoy without feeling guilty about causing an epidemic of sickness in my family!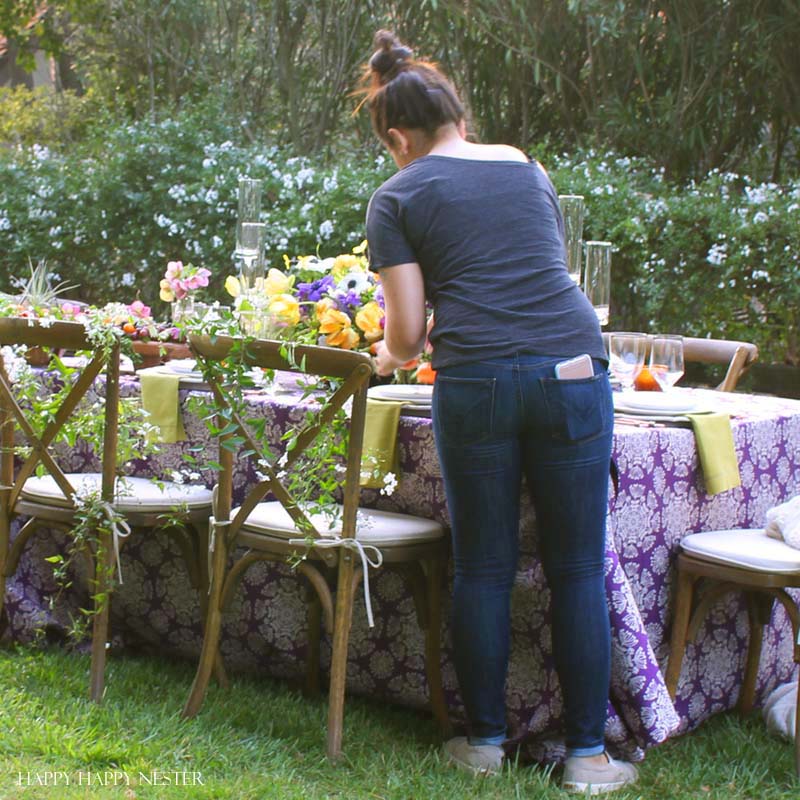 Here is Tylar helping us with her amazing photography!
Let's see how we styled our
10 Steps to a Spring Table Setting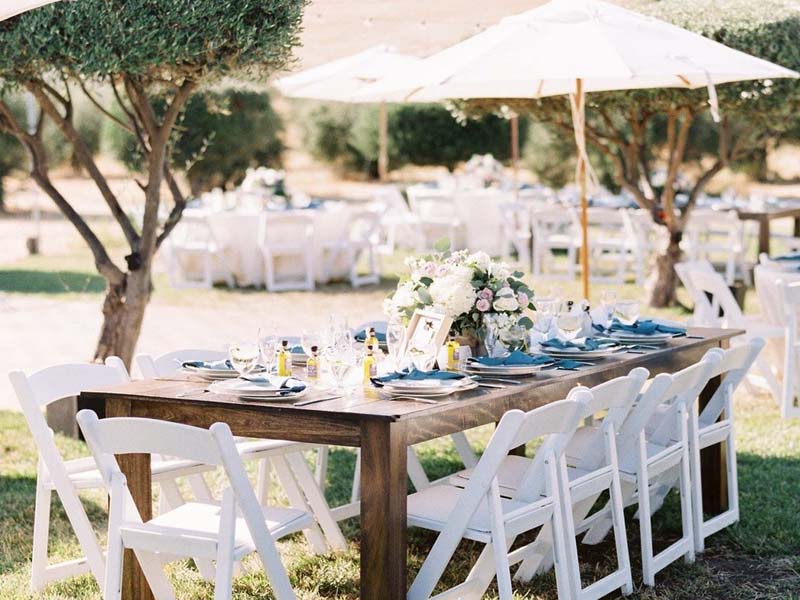 First, I must mention that we were incredibly lucky to have a local rental company offer to provide the tableware, which included the chairs, dishes, drinking glasses, silverware, candle holders, and tablecloth.
Pleasanton Rentals products are not the run of the mill items. So many gorgeous tablecloths to choose from as well as chairs, china, and much more.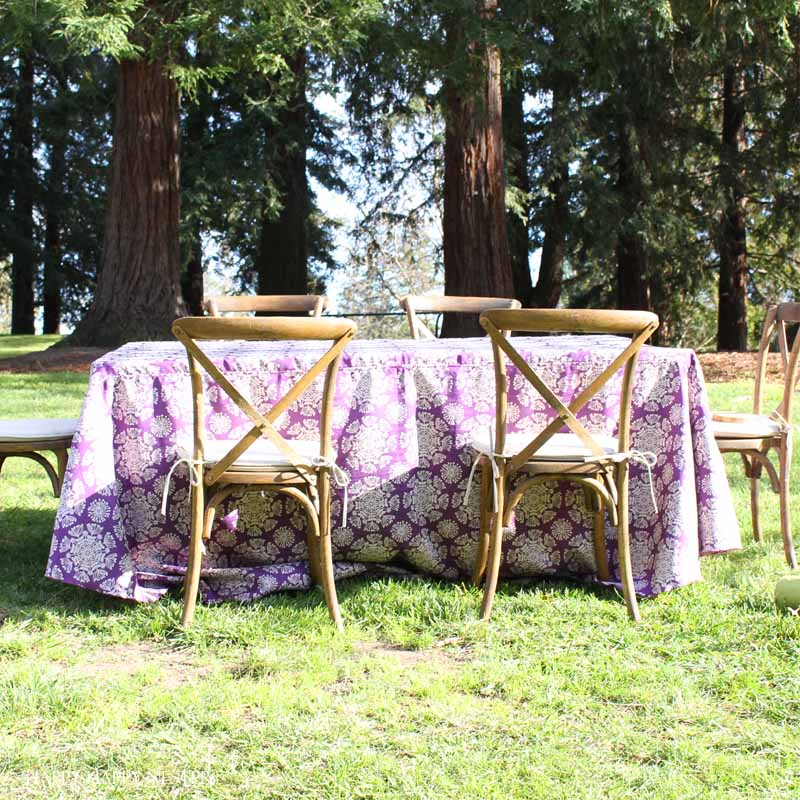 1. Choose Your Tablecloth.
Here is where you make your statement but you don't want it to overwhelm the other elements. So, this tablecloth is reversible and the other side has a white background with purple flowers. I knew that we wanted the side with a dark and solid pattern so that it set the stage to show off the fresh floral arrangements.
In my humble opinion, the tablecloth needs to stand out but not steal the show. It is like an orchestra that all works together to create a beautiful symphony.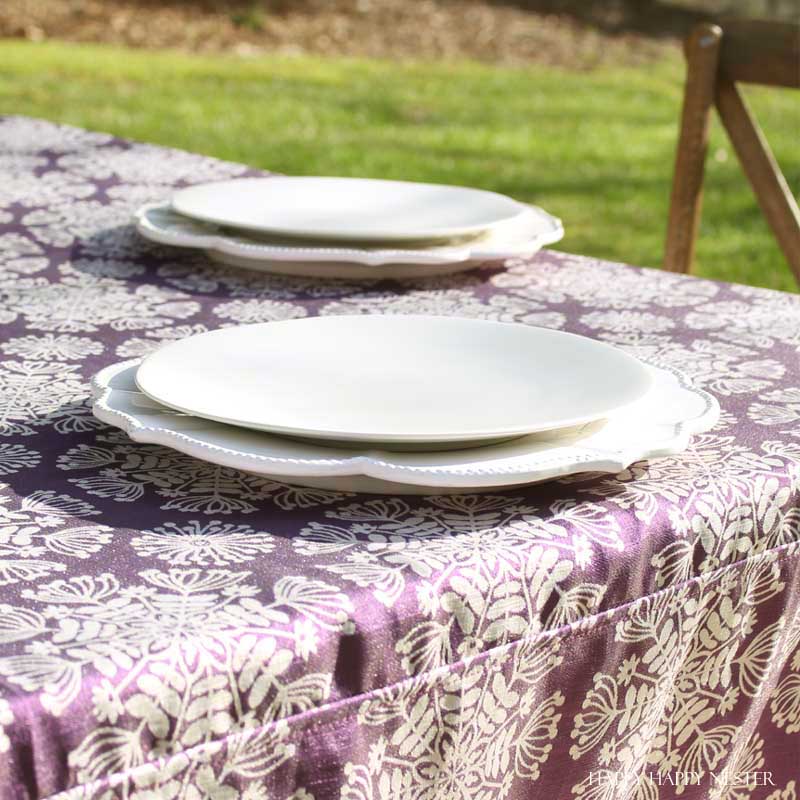 2. Next Your Plates.
We loved the white simple plates with a little flourish of texture and lines. Again, the plates are pretty accents that don't take away from the spotlight.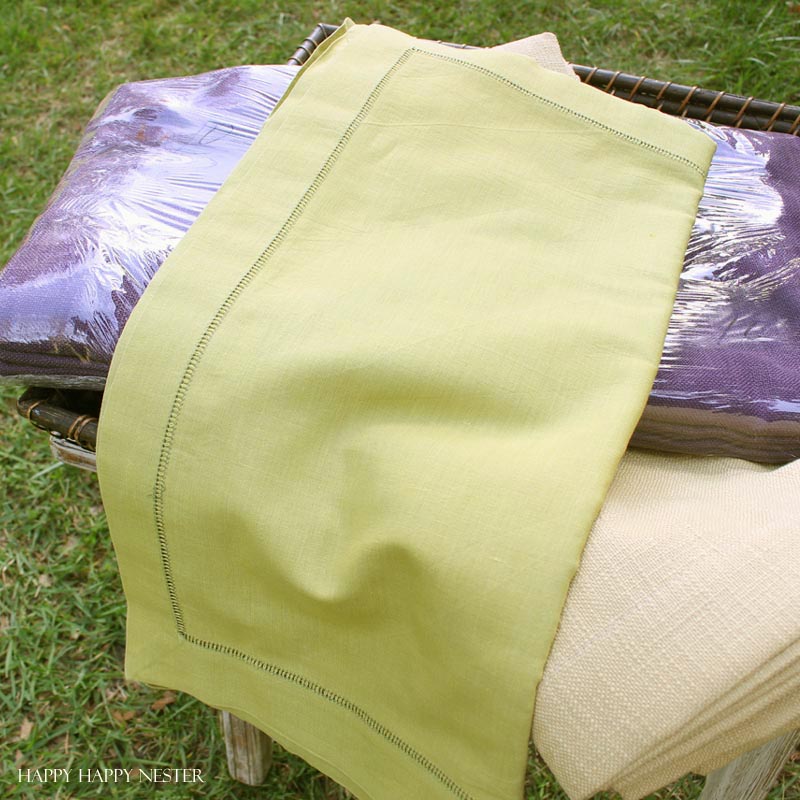 3. Choose Your Napkins.
We seriously kept ping-ponging between the yellow and green napkins, you'll notice that we used both! It's ok to be a bit eclectic in style. I love the many styles and how it creates a rich an interesting table.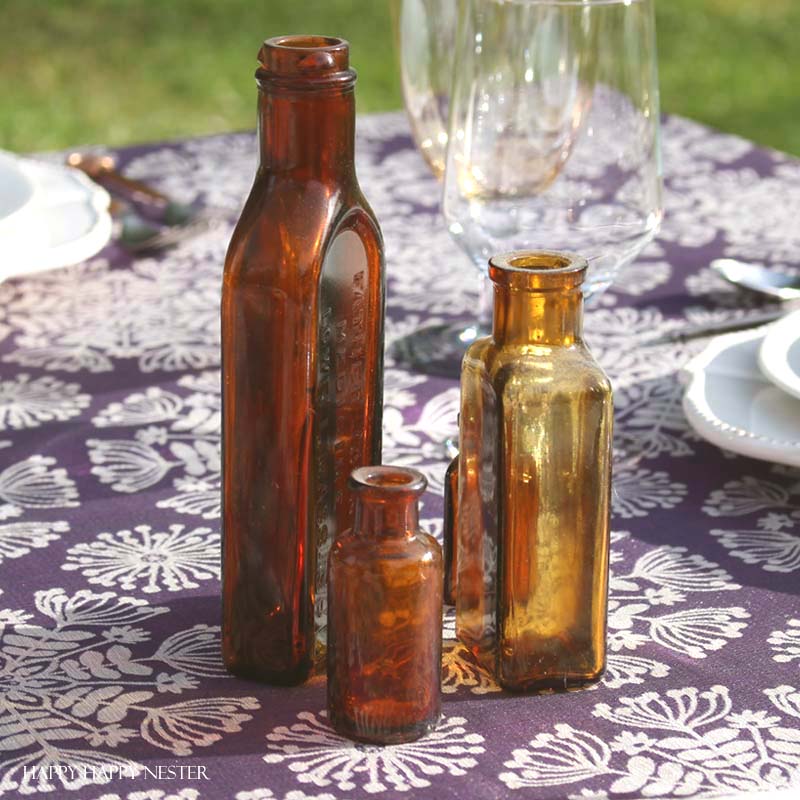 4. Add Accents.
We originally had amber glasses, but they didn't make it into our order, and so I brought my antique bottles to match them. Well, despite not having the drinking glasses, we decided to keep the bottles since the dark color added a richness to the table.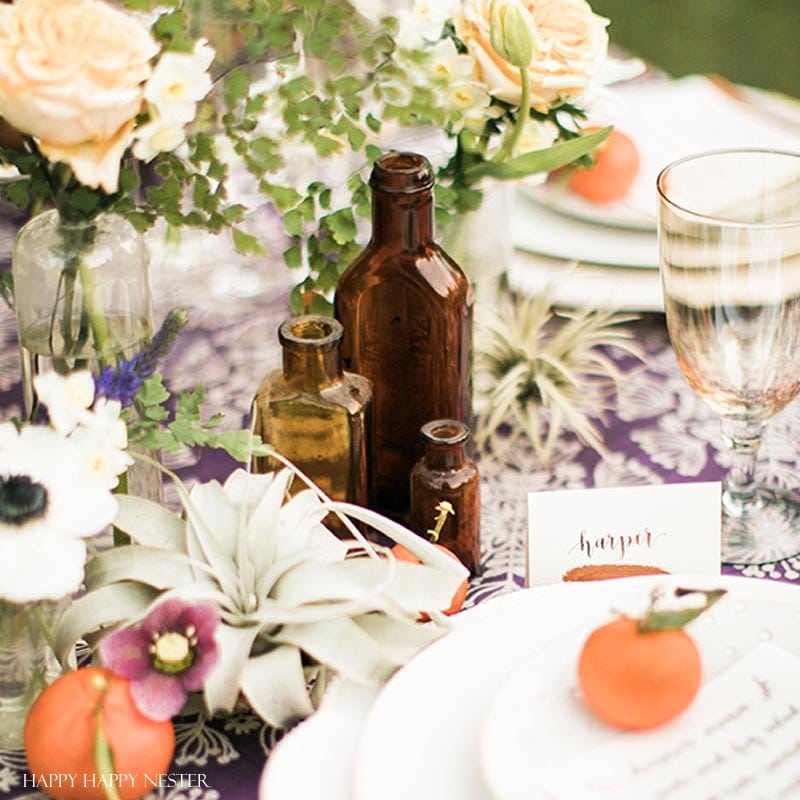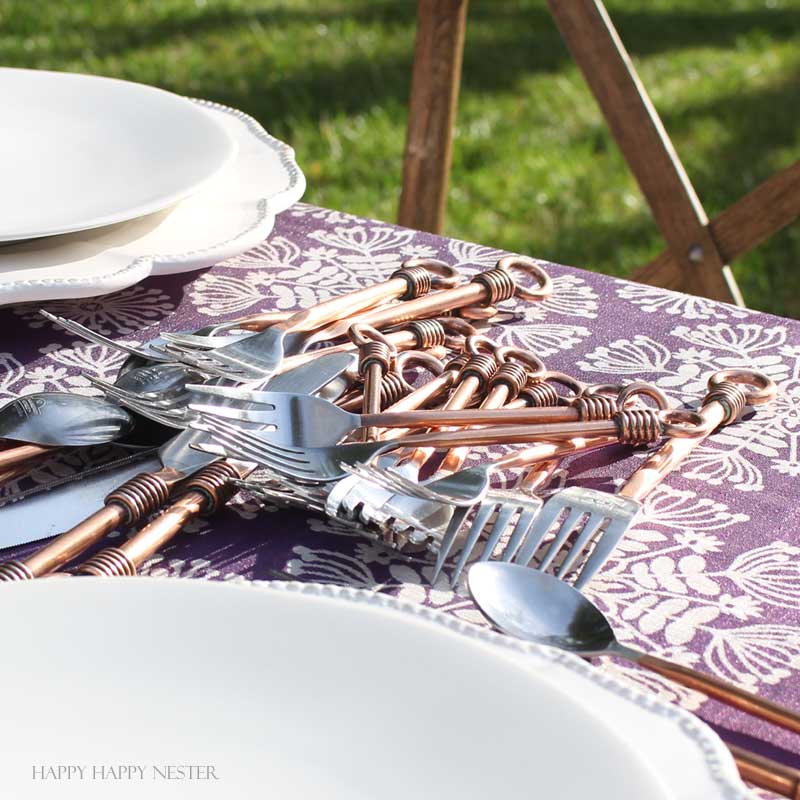 5. Choose Your Silverware.
Cooper was the perfect choice since it has a color that matched all the beautiful flowers and table decor.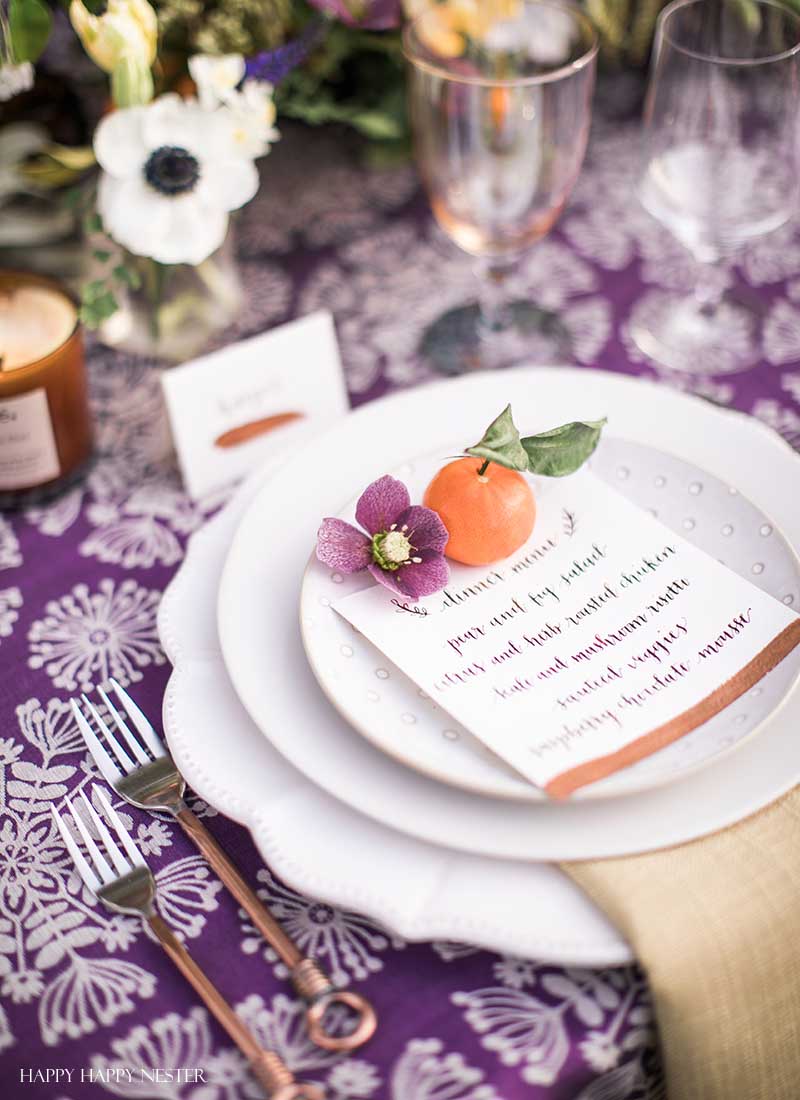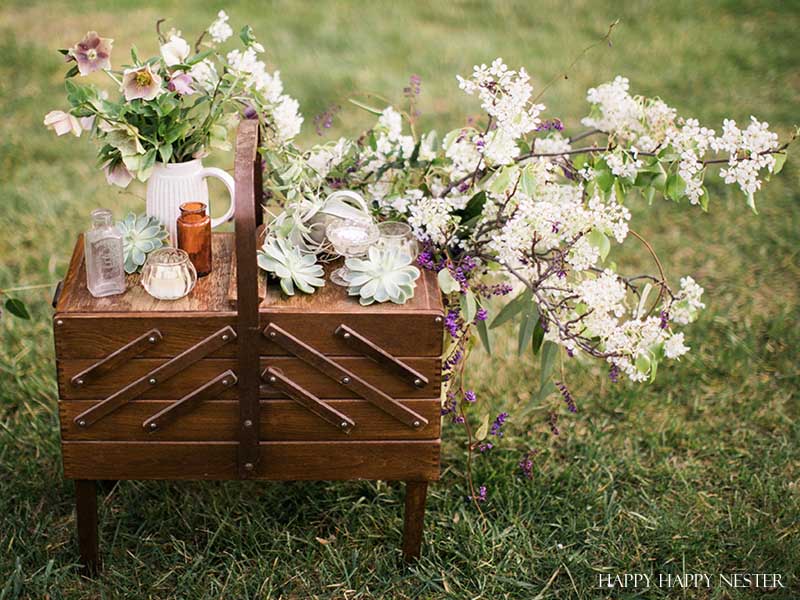 6. Don't Be Afraid To Add The Element Of Surprise.
At the last minute, this adorable sewing basket was added to hold candles and flowers. It's cute and interesting and perfect addition to our little outdoor setting.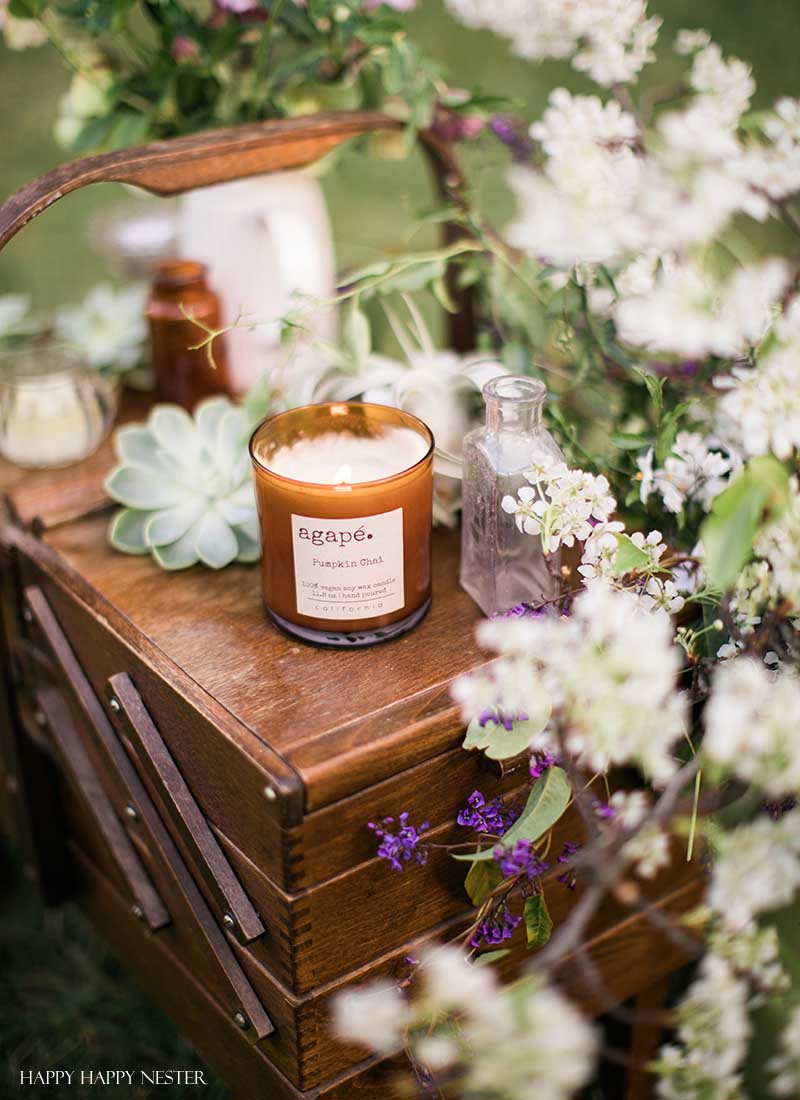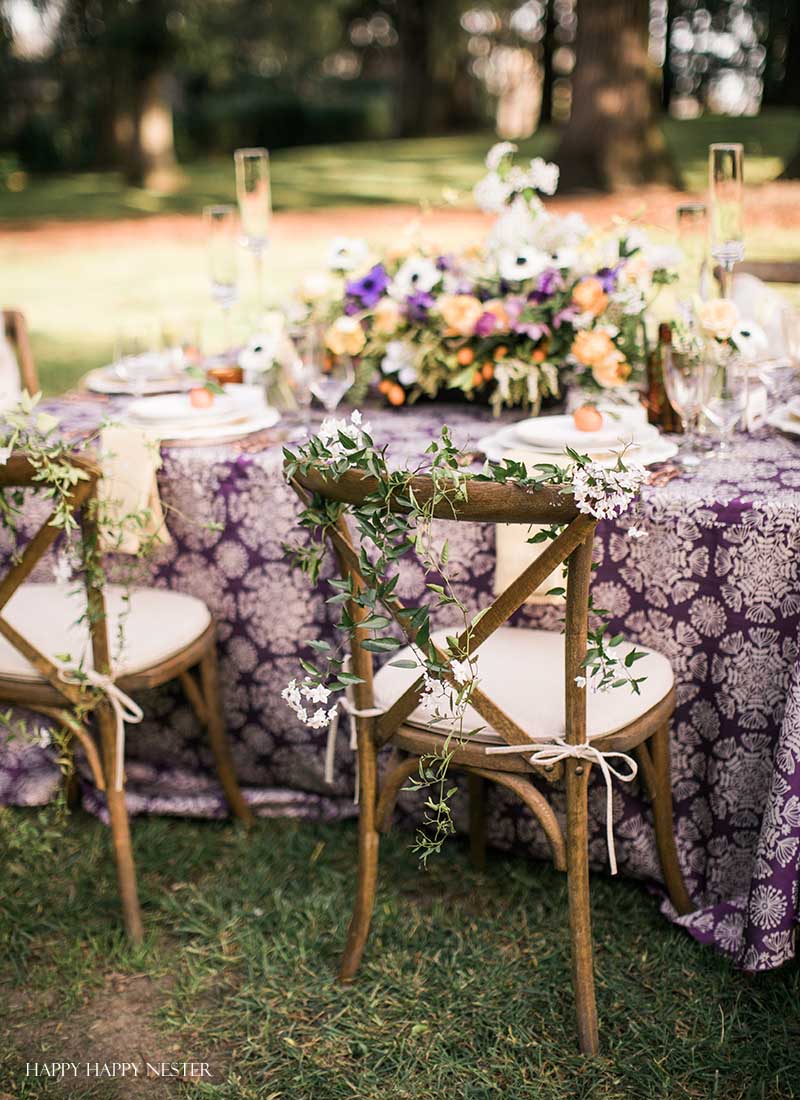 7. Choose Your Chairs.
We knew we wanted a casual almost farmhouse style and these cross-back chairs were hands down our first choice.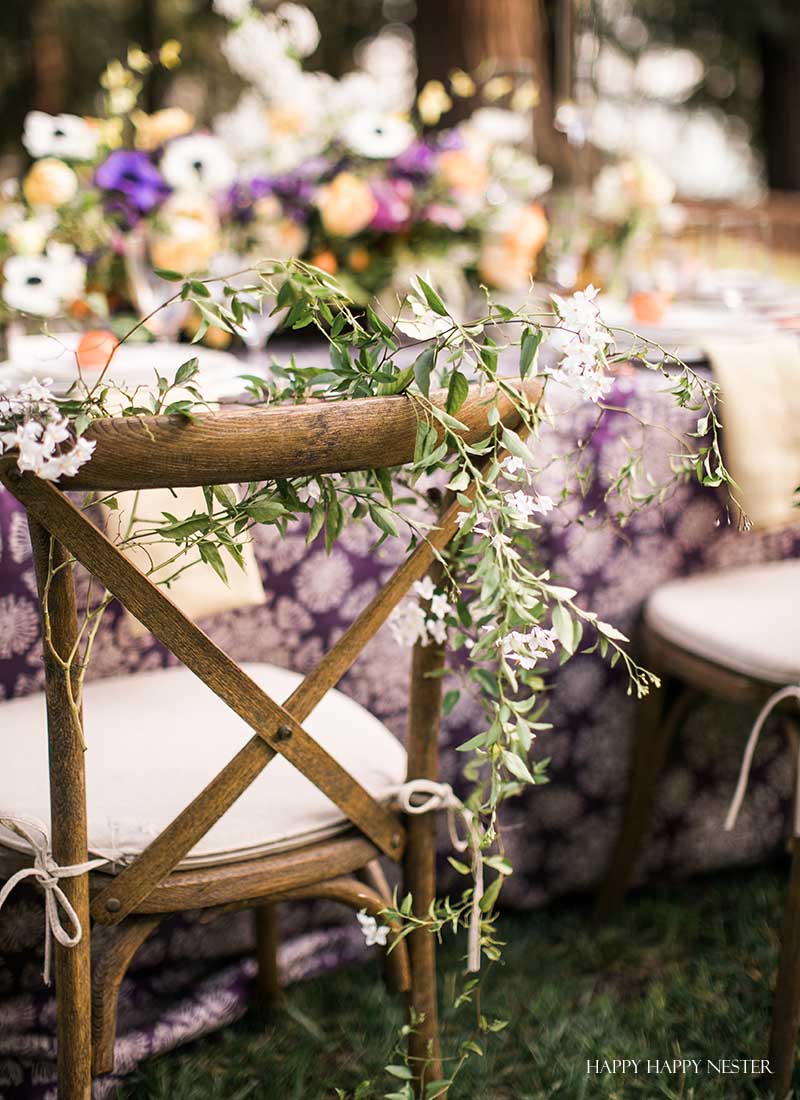 Sheela had the brilliant idea to add some of this dainty white potato vine to the chairs. This little touch adds such a rustic element that is so romantic.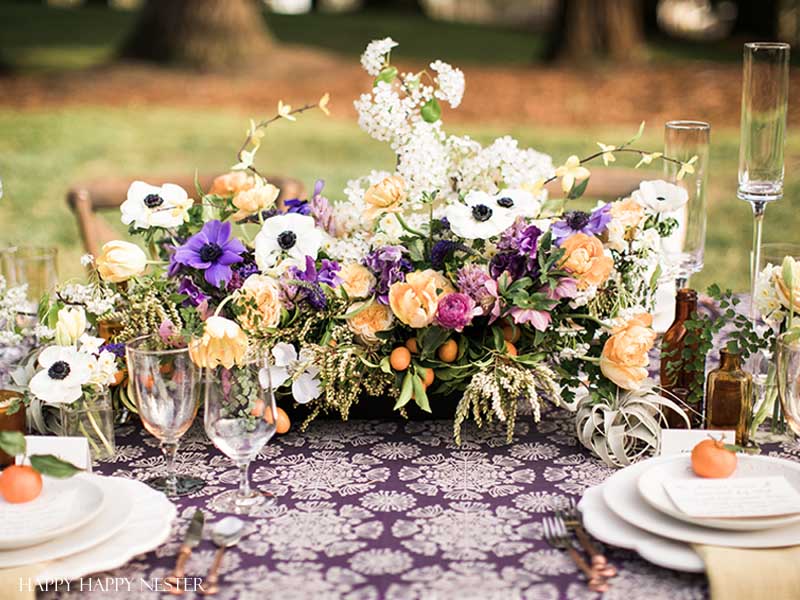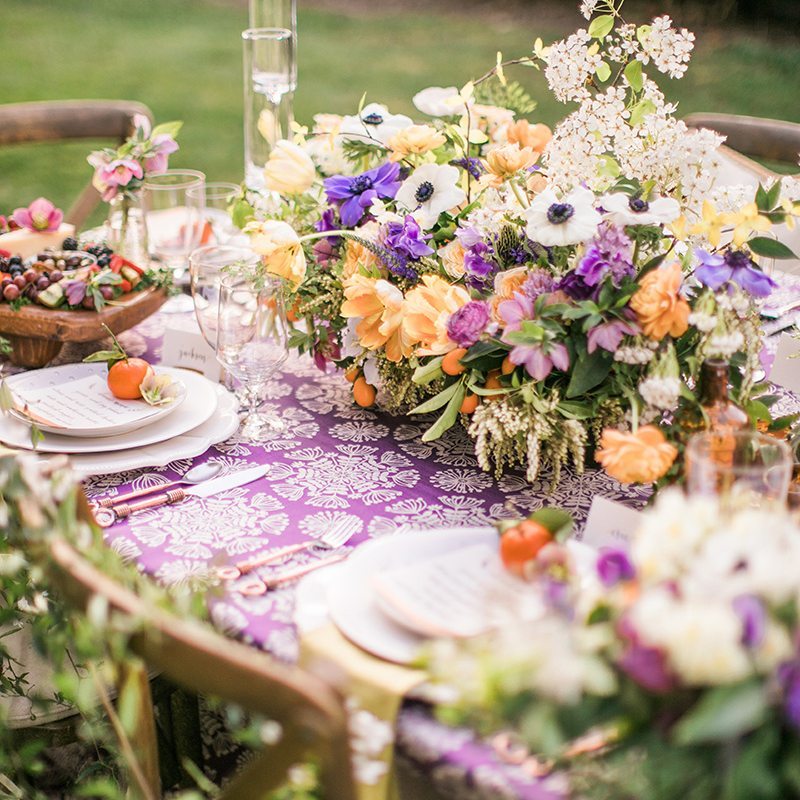 8. Add Garden Flowers To Your Floral Arrangement.
Sheela snipped and combined her garden's Flowering Pear branches, Potato Vine and the gorgeous Hellebore to her flower arrangments. Your garden has lots to offer and if you don't have any flowers or greenery, don't be shy, ask your neighbors.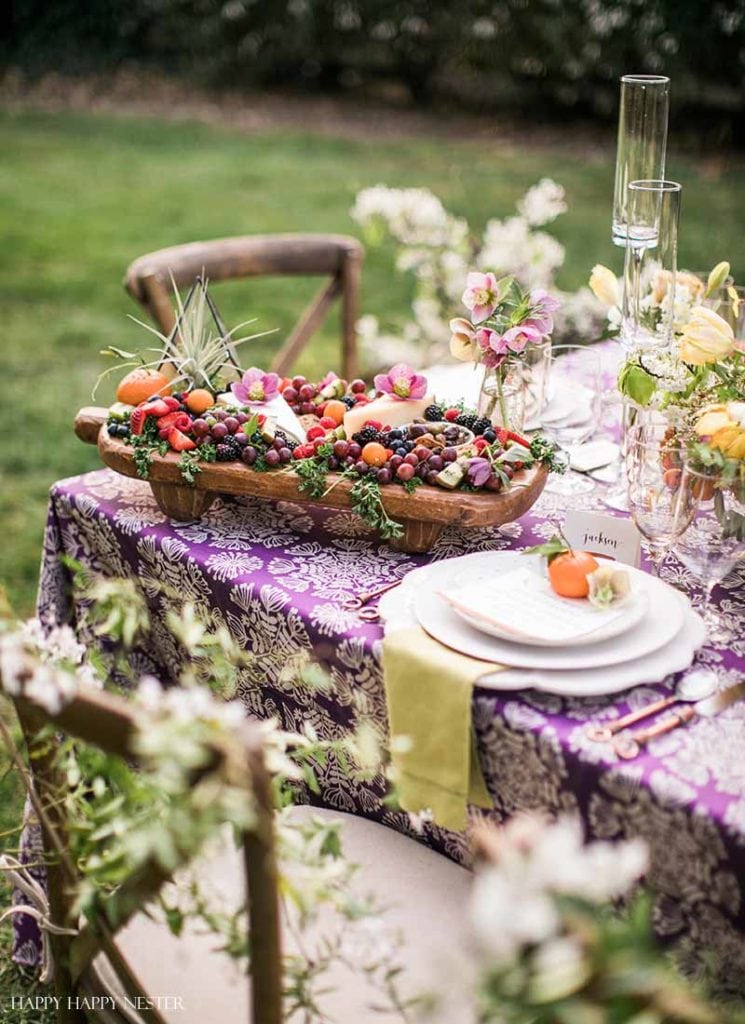 9. Add A Platter Of Cheese And Fruit.
I always set desserts on my table and Sheela prepares fruit and cheeses. Well, the fruit was an excellent choice with all it's lush colors and textures. Plus, we feasted on this yummy platter when all the photos were captured.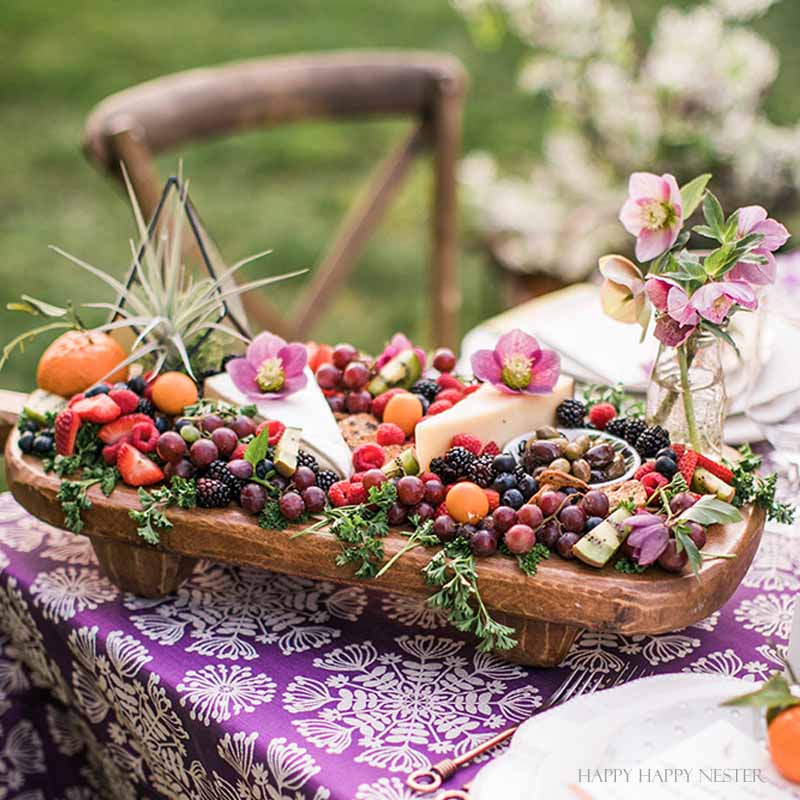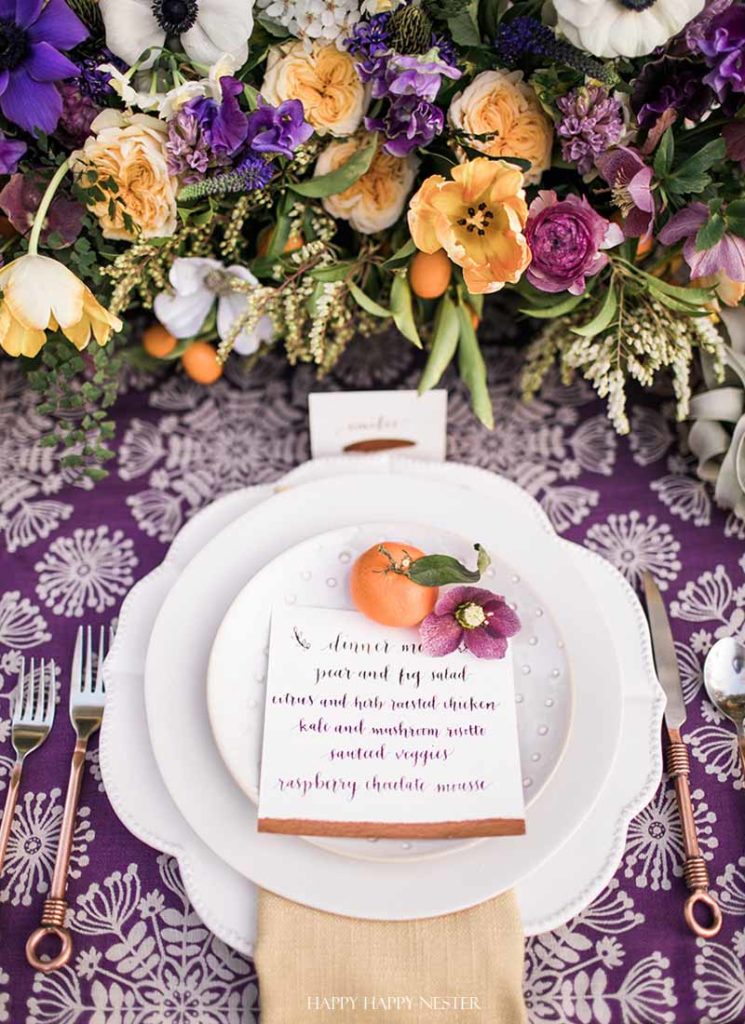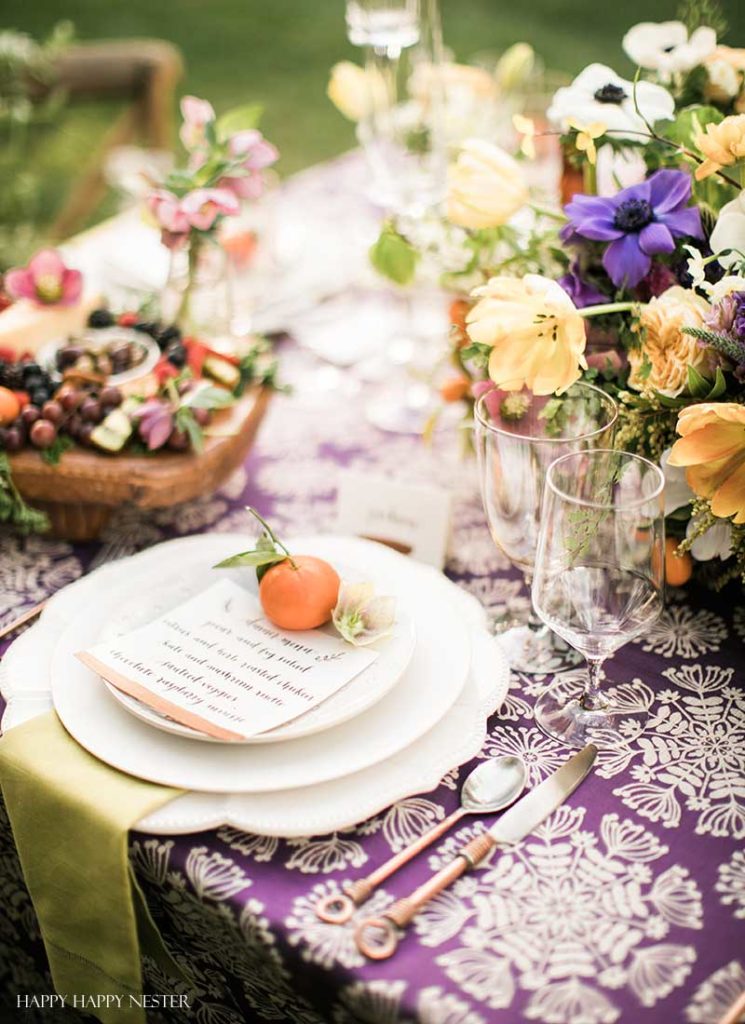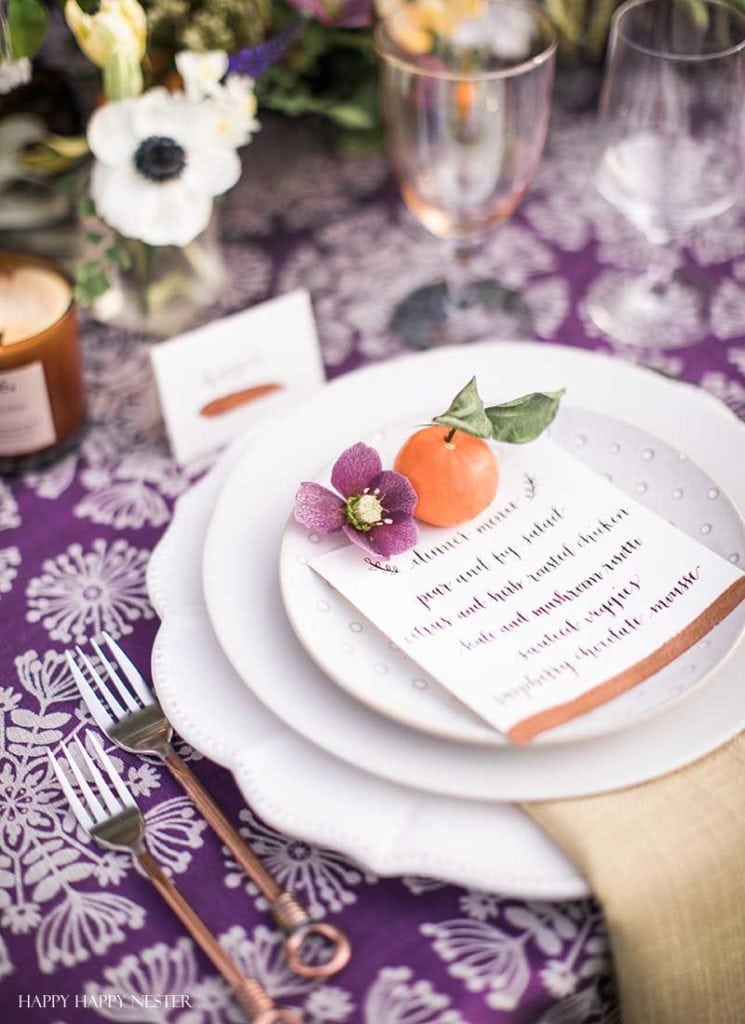 10. Use flowers And Fruit Throughout The Table.
Flowers don't have to be limited to a floral arrangement. Don't be afraid to scatter them throughout the table, sprinkle them on the plates and platters of food. Fruit can be grouped in new places too like floral arrangements and place settings.
Be creative, you won't regret it!
Thanks so much for joining me this week and my spring table setting post, I've had a blast hanging out with you. And until next time, enjoy your day.
Cheers,

Monday – Living Rooms
Town and Country Living  /  Maison de Pax  /  Duke Manor Farm  /  Decor Gold
Tammy Damore  /  Kelly Elko  /  Shabbyfufu
Tuesday – Dining Room
House by Hoff  /  Happy Happy Nester  /  Paint Me Pink  /  Craftberry Bush  /  Designthusiasm
Wednesday – Kitchen
Sincerely, Marie Designs  /  The Happy Housie  /  Zevy Joy  /  A Burst of Beautiful
Tidbits  /  In My Own Style  /  Sand and Sisal
Thursday – Porch/Entryway
Vinyet Etc.  /  Shades of Blue Interiors  /  Taryn Whitaker  /  Unskinny Boppy
The Happy Housie  /  Bless'er House  /  Seeking Lavender Lane  /  Rooms for Rent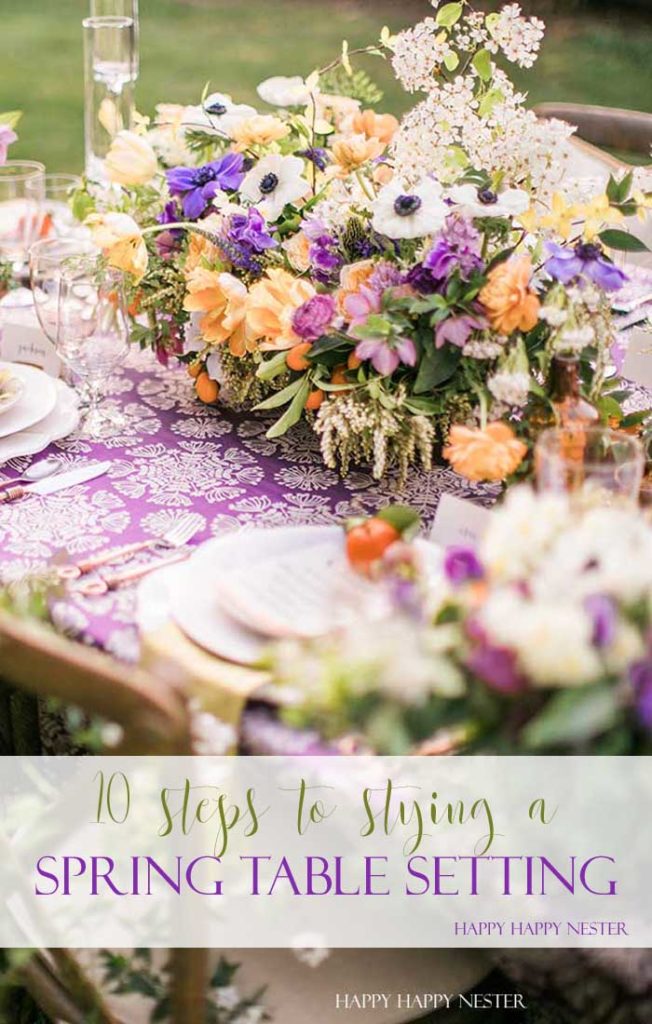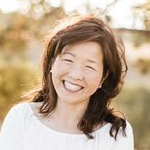 Latest posts by Janine Waite
(see all)