Fall Home Tour
Today, I'm introducing my fall home tour, and I'm excited to share our cozy autumn home.
But, first things, first…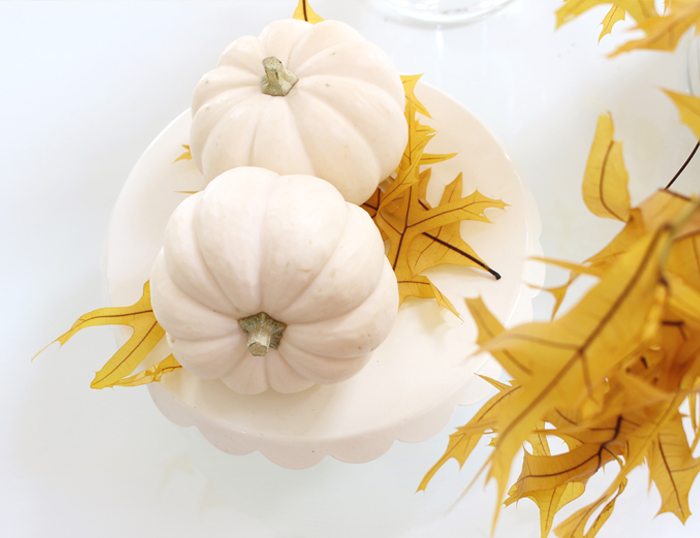 I'm so happy you are here.
Many thanks for joining us today in the Harvest Haven Fall Tour 2016, hosted by Summer from SheLeavesALittleSparkle. I'm quite certain you enjoyed Summer's gorgeous fall home. My goodness, she is the sweetest person. And she is so, so talented.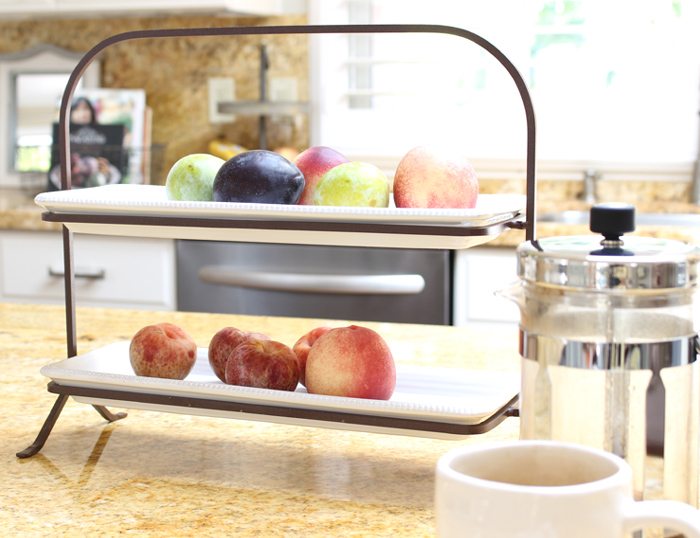 Alright, I have my warm cup of tea, so why don't you grab your favorite fall drink and come on over.
A Note About the Nester
When I was a little girl, my parents would pack up our family station wagon and take a trip just outside the Los Angeles city limits to place called, Fraser Park. There we had a picnic, and we harvested pine nuts. My four brothers, and I had a blast playing in the great outdoors. Something about the fresh air was good for our souls. Fast forward, many years later, I pass by that exact freeway off ramp and reminisce about those great family trips.                     *sigh*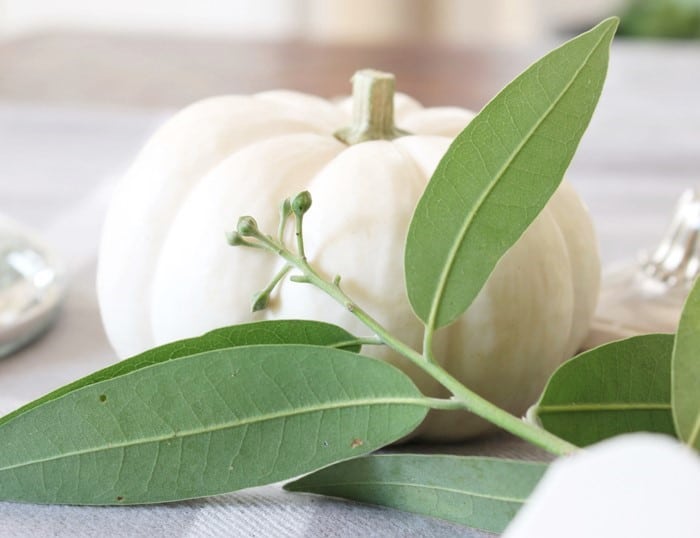 This fall has been bittersweet for me.
My daughter started high school this year, and I am painfully aware of the passing of time.
I know it is cliche, but where do the years go?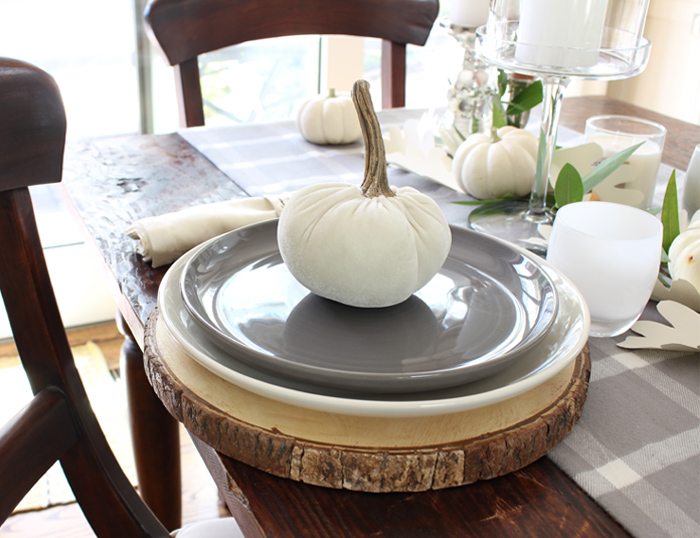 Pottery Barn Bark Wood Chargers | Pottery Barn Dinner/Buffet Plates
As I'm sitting at my dining room table, I must admit that I'm about to cry.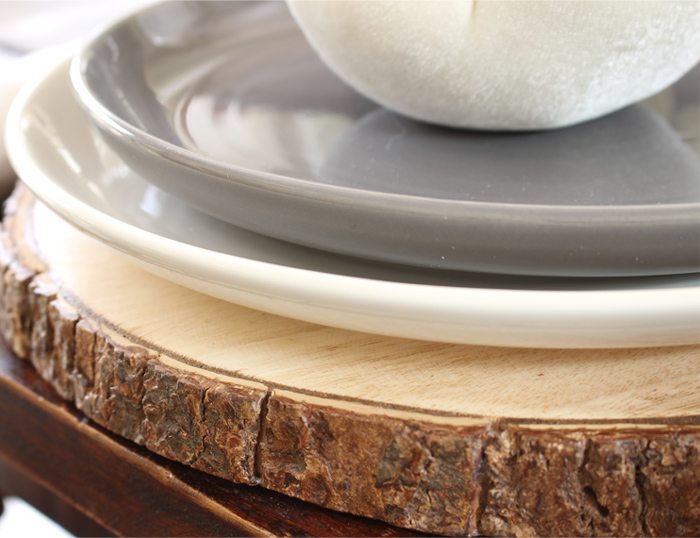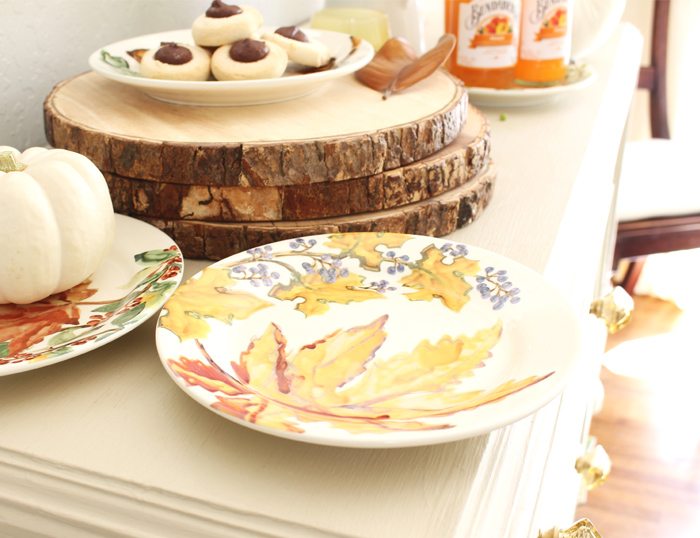 Pottery Barn Wood Chargers | Pottery Barn Water Color Leaves Plates
Well, the other day, while I was decorating our living room, my daughter piped up and said she loves this time of year. So, I quickly inquired why?
She said, "Mom, I love how you decorate our house for the holidays."
Oh my goodness, my heart skipped a beat!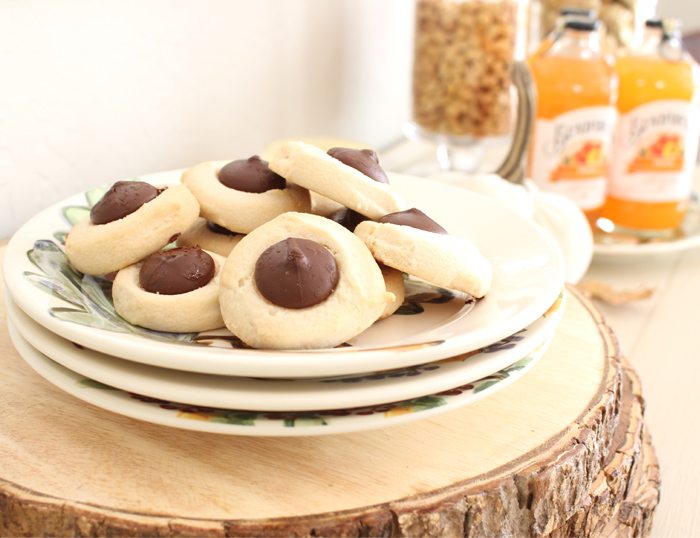 Her sweet words were exactly the encouragement I needed.
Consequently, my fall decorating was a breeze as I thought about her sweet comment.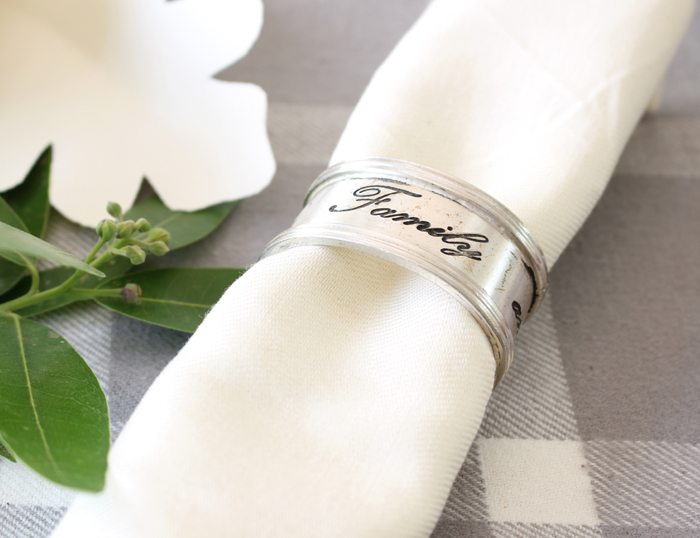 Pottery Barn Antique Silver Napkin Rings
Our family means the world to me. And ironically we traveled around the world to create our family of four. I'm certain that's why my love for my children is beyond measure.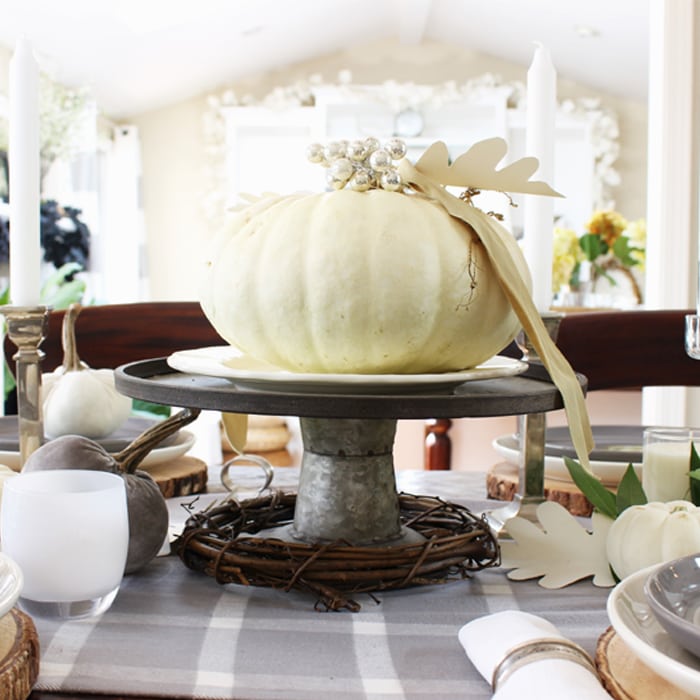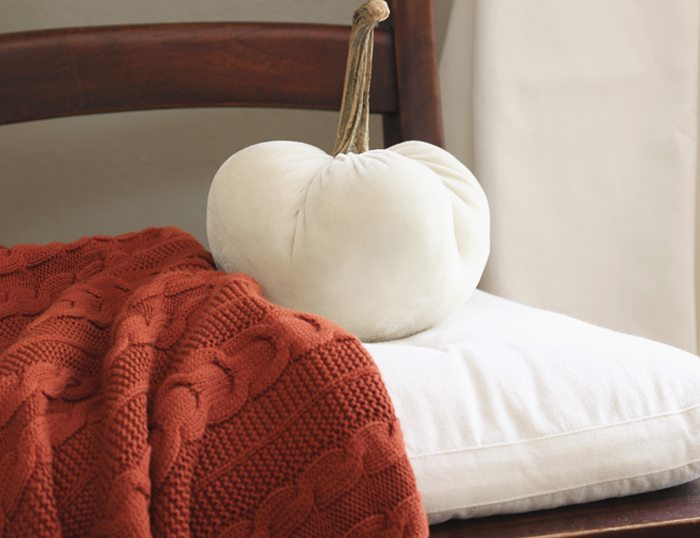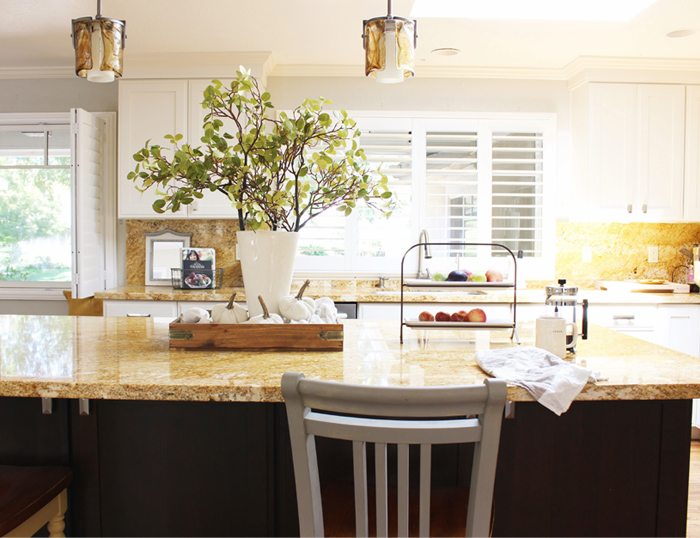 Fall Home Tours are the Best!
Isn't if fun to peek around everyone's homes?
Well, one silly fact about me is that my family calls me Buddy the Elf. He is the main character in the delightful holiday movie, Elf.
You could say he is a little obsessed with creating things with paper.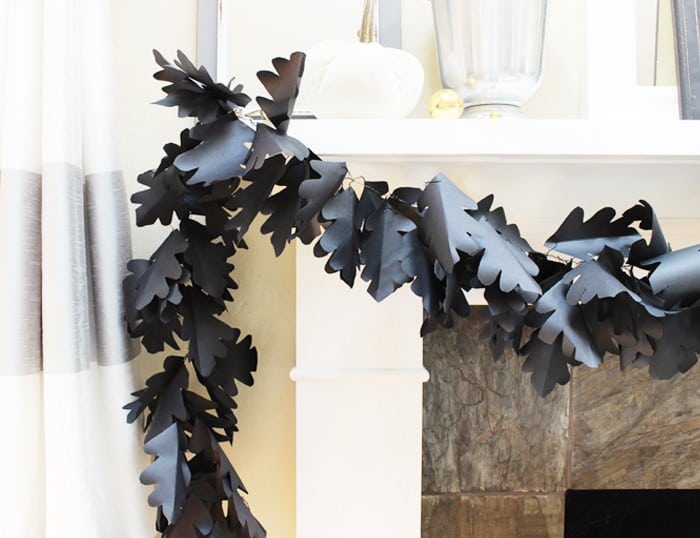 I can't deny my love of paper decor. And I'm not sure where my love for paper began, and maybe the culprit was all my childhood exposure to origami.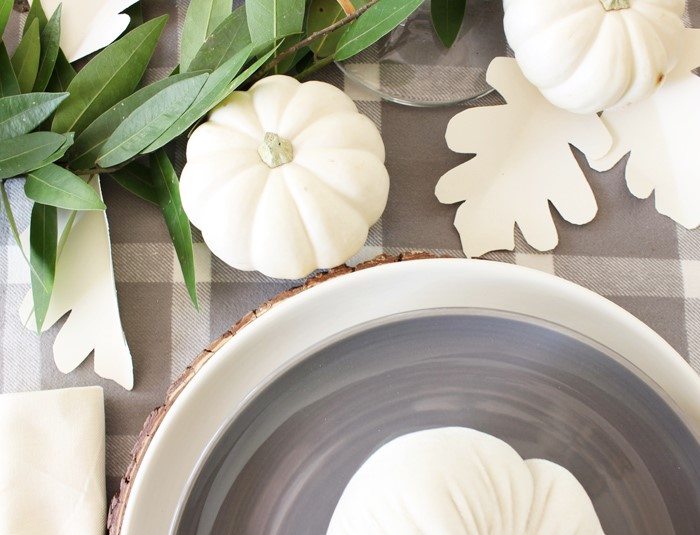 Yes, I do have the same obsessive qualities as Buddy, my family would wholeheartedly agree with this statement.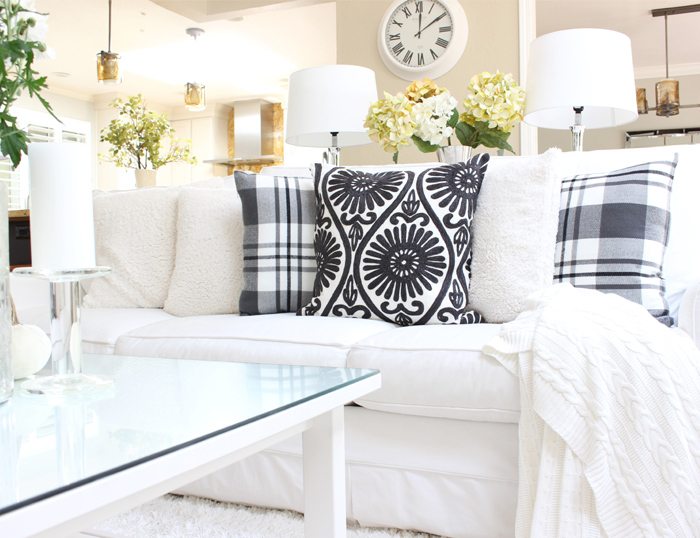 Pottery Barn Black Crewel Pillow | Boll and Branch Cable Knit Throw | Pottery Barn Faux Fur Pillow
Since we are talking about my obsessive traits, here is another one. Throw pillows, ah I know you must have this obsession too?
Come on, tell the truth.
Well, you can imagine that it was love at first sight, the minute I eyed this pillow at Pottery Barn.
The rest is history.
Pottery Barn Pumpkin Pillow | Pottery Barn Glass Candle Holders
Paper garland is such an inexpensive way to decorate a space. So, this winter, cozy on up to some paper and make your own pretty garland for the holidays.
I have a tutorial. I'll be checking back with you.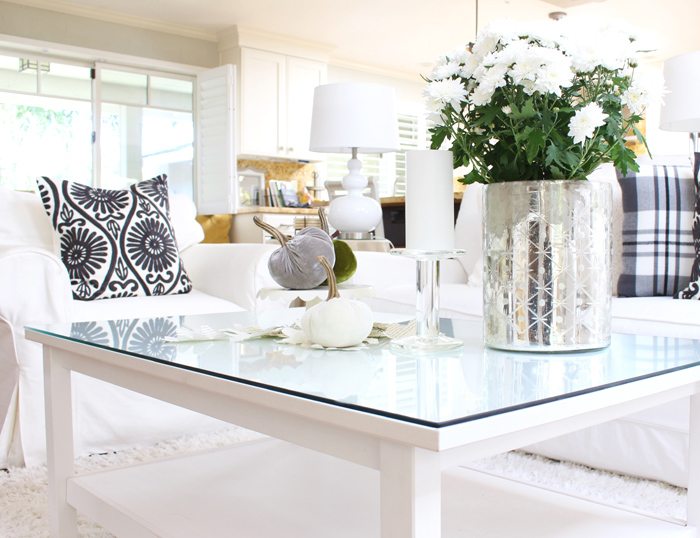 Pottery Barn Crewel Pillow | Pottery Barn Glass Candle Holders
I snapped this photo while my daughter was at school, so there was no photo bombing. One of our family secrets is that she lives on this sofa 24/7.
So, when I began my sofa mission, she totally had my back when we tried to convince my husband we needed a new couch.
I just love my daughter, she completely gets me.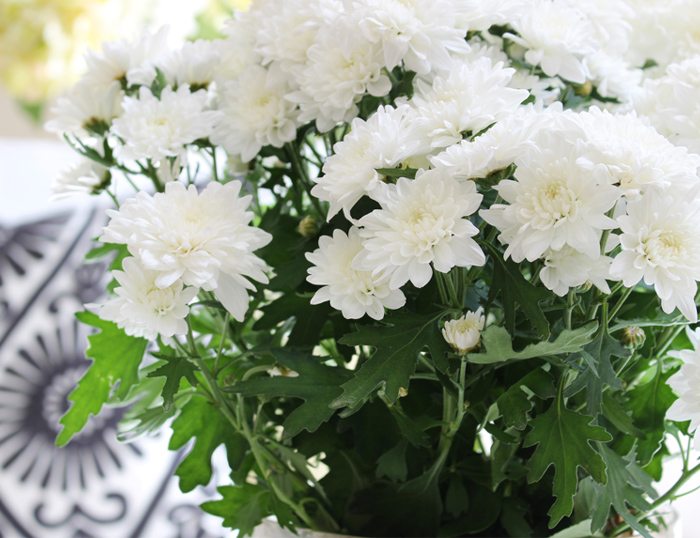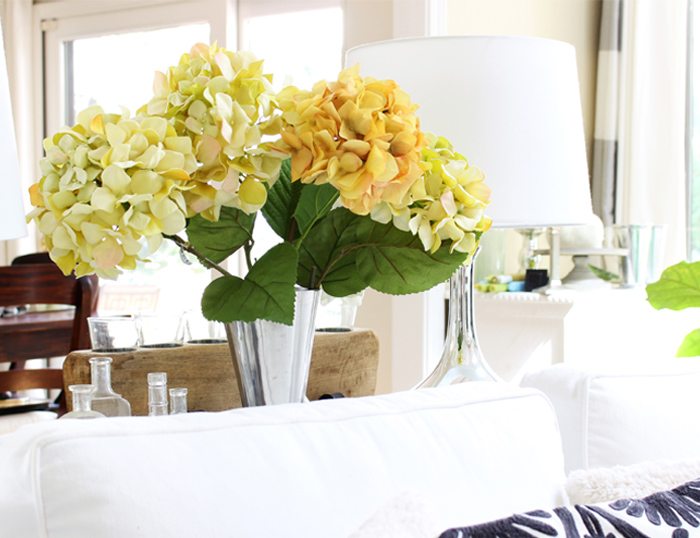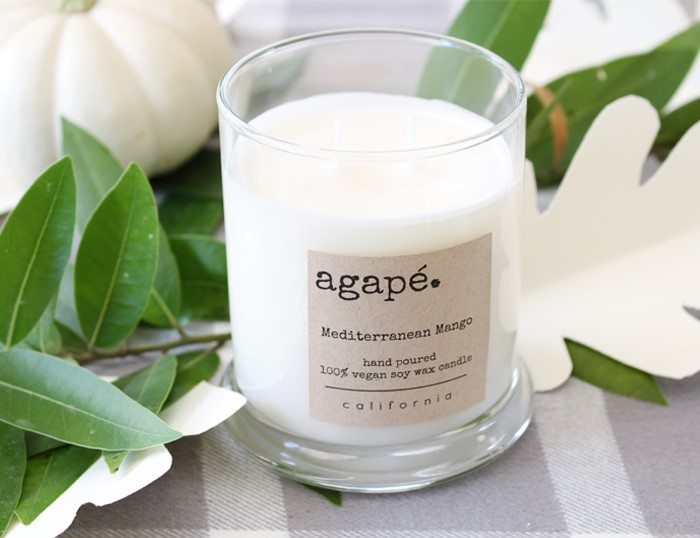 Finally, I hope you have someone in your life who encourages you and makes your day a happy one.
Speaking of happy, I love that you stopped by for my fall home tour.
You are the reason I love blogging.
Make sure to continue your fall home tour and hop on over to my friend, Lucy from Craftberry Bush. Her home is fabulous and full of inspiration.
Happy, Happy Fall!
Cheers,

Make sure to visit all my friend's homes.

She Leaves a Little Sparkle | Craftberry Bush | Z Design at Home
I don't know how she does it | Decor Gold Designs
Oscar Bravo Home | The Other Side of Neutral | Meme Hill
The House of Silver Lining | The Willow Farmhouse | Lindsay Hill Interiors
TIDBITS | A Blissful Nest | Remington Avenue
Crazy Chic Design | Designs by Laila | Citrine Living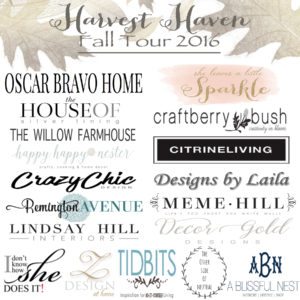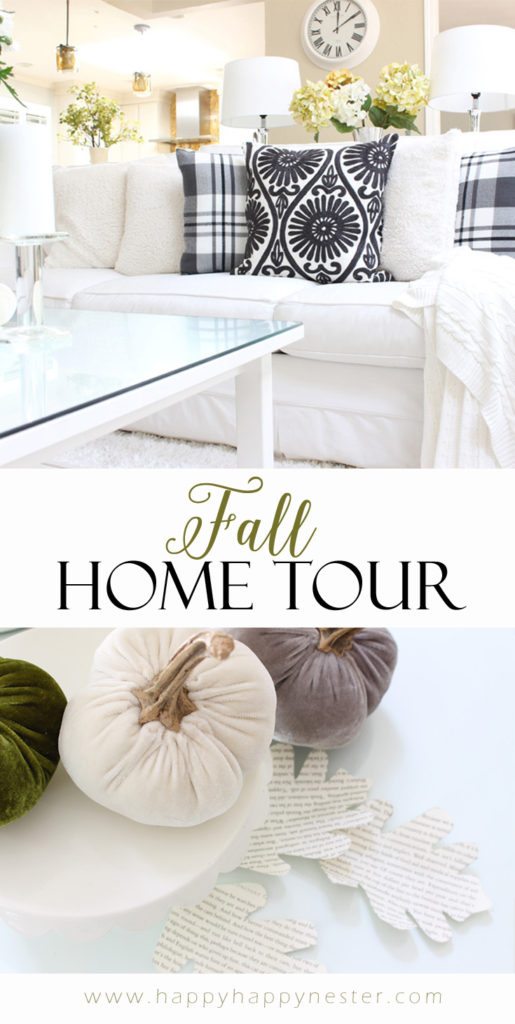 *Affiliate links used in this post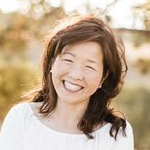 Latest posts by Janine Waite
(see all)