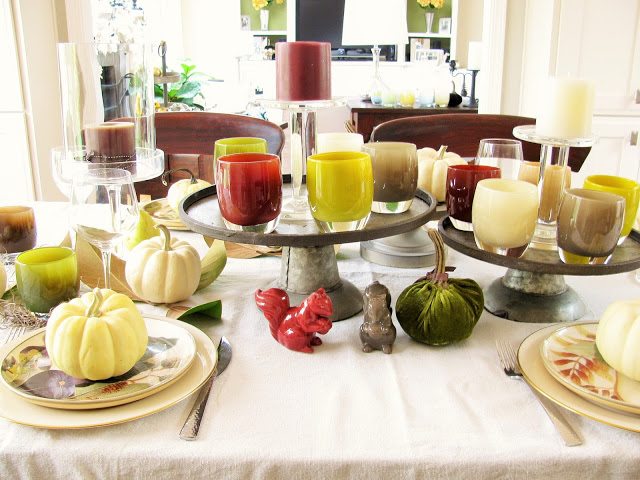 Having lived in Seattle for ten years, I still feel somewhat like it is home to me. There are many great things about the Emerald City, one thing that still connects me to the Pacific Northwest is the beautiful hand blown candle votives called, Glassybabys. I have continued my relationship with this great company and currently, I have a wonderful opportunity to decorate our Thanksgiving table with sixteen votives. Marci and I made a trip to the Berkeley Glassbaby studio to pick out our votives. The store has rows and rows of gorgeous glass votives that sparkle in the sunlight that streams through the studio windows. I can't tell you in words how beautiful and special these glass treasures are, and Marci and I are smitten by these wonderful creations.
~ A Note About the Nester ~
When I moved away from Seattle, a neighbor gave me a yellow Glassbaby going away gift. She must have known that our new home would be predominately yellow and happy!
Here are some photos of the Berkeley Glassbaby studio and store. It is at this facility that they make the glass votives and we had a lesson on glass blowing the other day.
Are you ready for your Thanksgiving dinner or table decor? I thought I would put together an easy and festive table using the Glassybaby votives and fall decor. One of my favorite things to do is bring plants from outdoors into the house. So, this Thanksgiving, I chose to decorate with our rich and gorgeous Magnolia leaves. Are you ready? Let's dig in and uncover how to create your tablescape for the holidays.
Table Decor Elements
When creating a tablescape I always think of four elements:
Style
Color
When I was choosing the Glassybabys at the Berkeley studio, I was drawn to the rich and earthy palette. These colors evoke not only the Autumn leaves but also the kernels of the Indian corn that is harvested this time of year. This element makes it perfect for the Thanksgiving dinner table, don't you think?
Space
The surface of the table is not the only plane to consider when designing your table decor. There is the upward and sideways space surrounding the center of the table. You need to consider if you want an upward movement to your table decor. When it comes to the decor height, I tend to like asymmetry that accentuates the organic element. I like to place items at various heights to add interest and compositionally penetrating the surrounding space. So,  If you happen to design a table with tall elements, don't be afraid to move things off to the side during your meal.
Composition
When I was an Art major in College, I enjoyed still life staging. So, it makes sense that I love creating spaces and vignettes. Our Thanksgiving table this year is a composition of circles. Note the votives are circular as well as the candles, cake stands, and pumpkins.
I hope you have fun decorating your Thanksgiving table this year. If you don't have the time to style a full blown Thanksgiving table, just use a few elements. The most important thing is to have a awesome meal and great conversations with family and friends.
Cheers,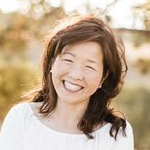 Latest posts by Janine Waite
(see all)