Here's an easy way of Framing Pressed Flowers Between Glass. Pick flowers or leaves from your garden, press them between wax or parchment paper, and then place them in the glass frame. It's a simple craft that preserves your favorite flowers.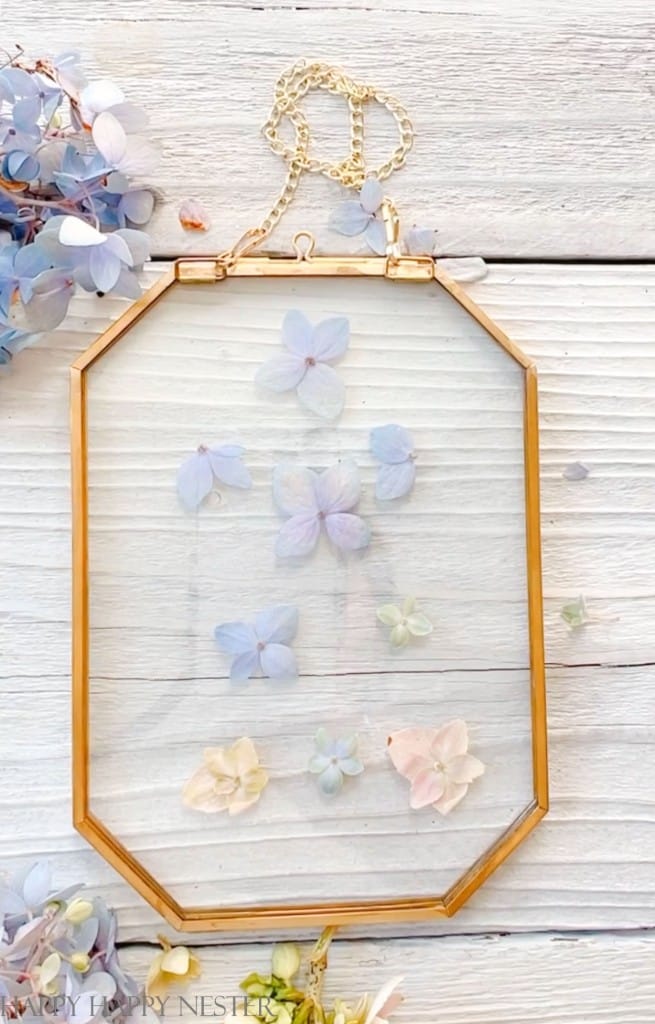 I'll show you how to display your pretty flowers in a beautiful glass frame and preserve them. This simple craft makes a lovely frame to hang in any room of your home.
Once the holidays are over, my brain instantly switches over to flowers and spring. I realized that I don't even give winter a chance to enter my mind.
And because I'm obsessed with flowers, here are a few other posts you might enjoy checking out.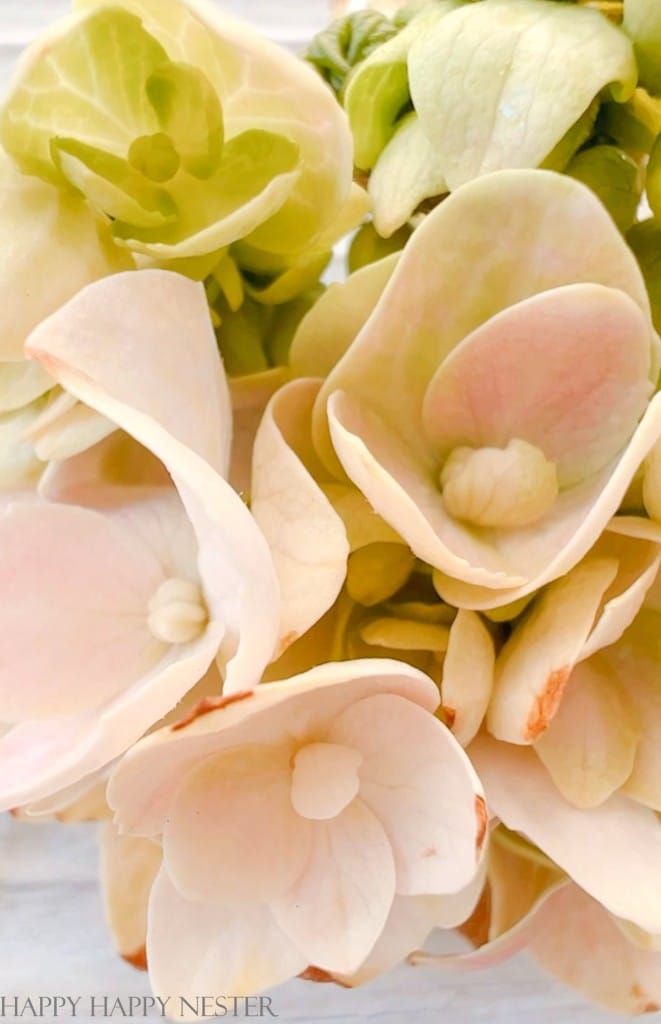 I've always loved drying flowers, so why not display them in a glass frame? I used the hydrangeas from my garden and bought this beautiful frame for the flowers. I love how this fun project turned out and how I can keep summer flowers displayed year-round.
Also, it's instant art that you can hang on your wall and spruce up your home for winter.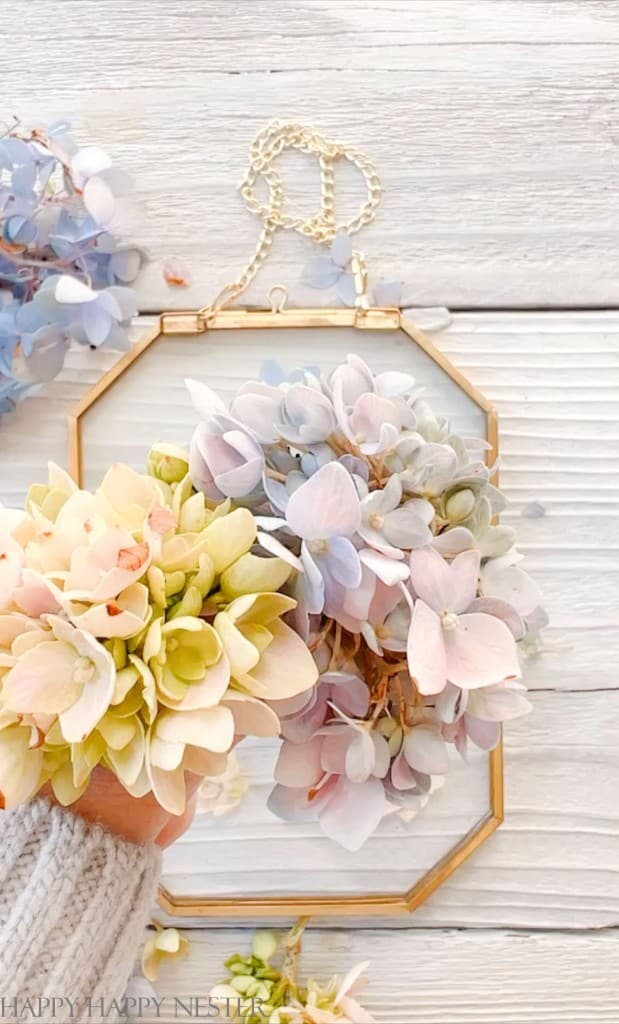 Framing Pressed Flowers Between Glass DIY
I was pleasantly surprised when I ordered this gorgeous frame. The product had a few negative reviews, but I found it pretty and didn't get damaged in transit. I only purchased one, but now that the frames are excellent, I plan to buy a few more.
Supplies You'll Need
Directions for Pressing and Displaying Flowers
Step 1 – Pick Flowers
You'll want the blossoms, so remove the stems and leaves from the flowers. Make sure to use healthy flowers, not those that are fragile and brown.
Step 2 – Press Between Parchment Paper
Place the flowers down flat on parchment paper. Then once you have them laid out flat, place your second paper over them. Carefully place heavy books over the flowers. Leave it in place for 3 to 4 weeks.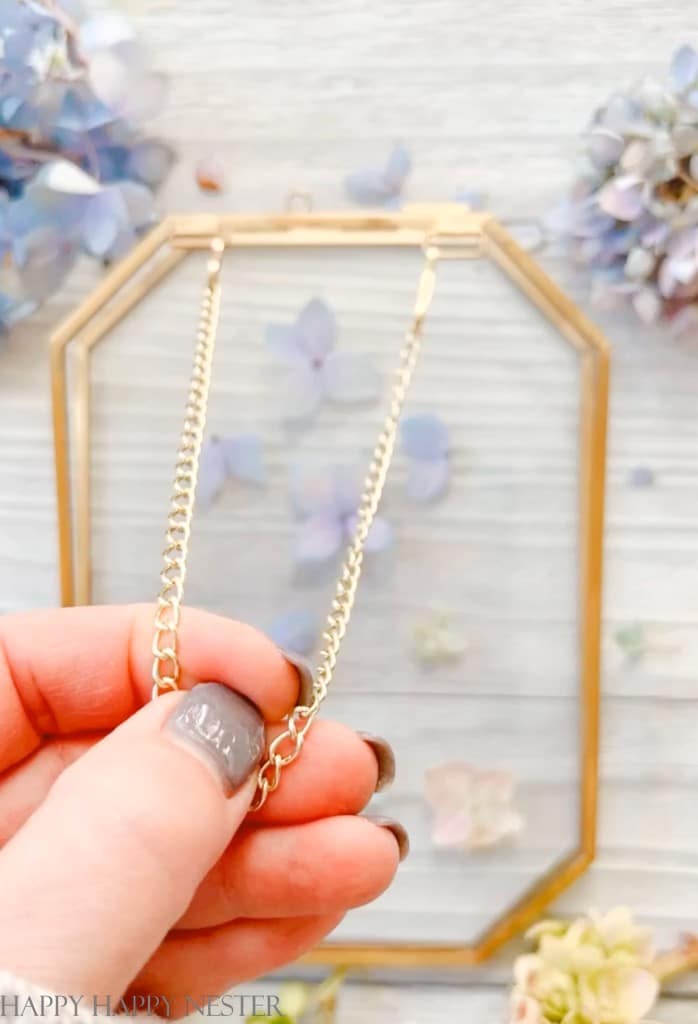 Step 3 – Place Dried Flowers in the Frame
This part is super simple. Place your flowers on the inside of the glass frame. Make a pattern with them or randomly display them. Whatever you like works fine!
Close up the frame by sliding the metal lock up at the top.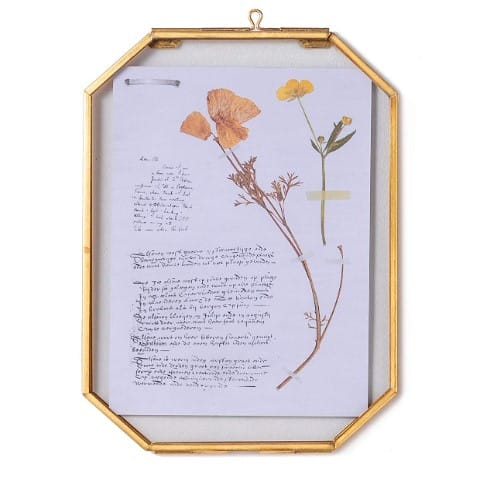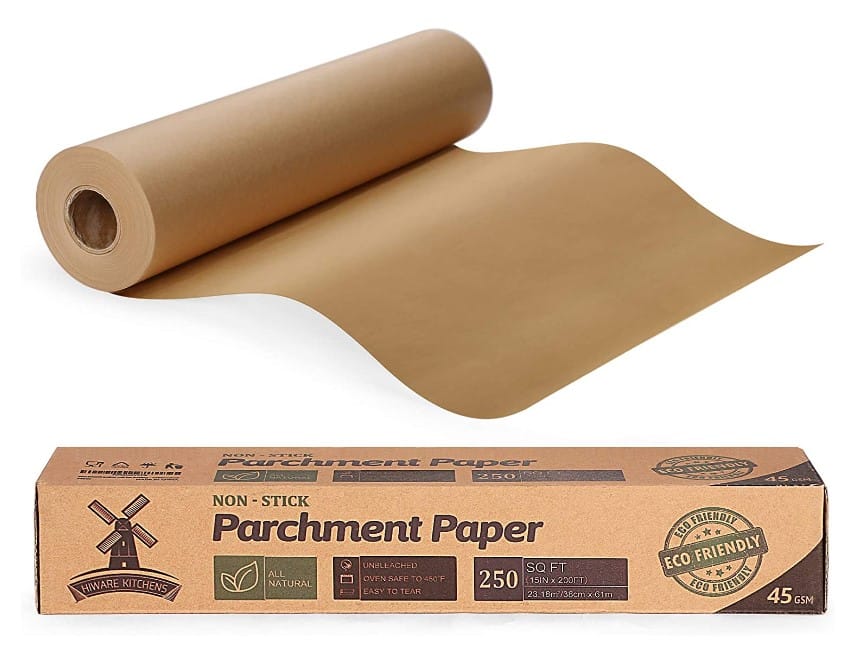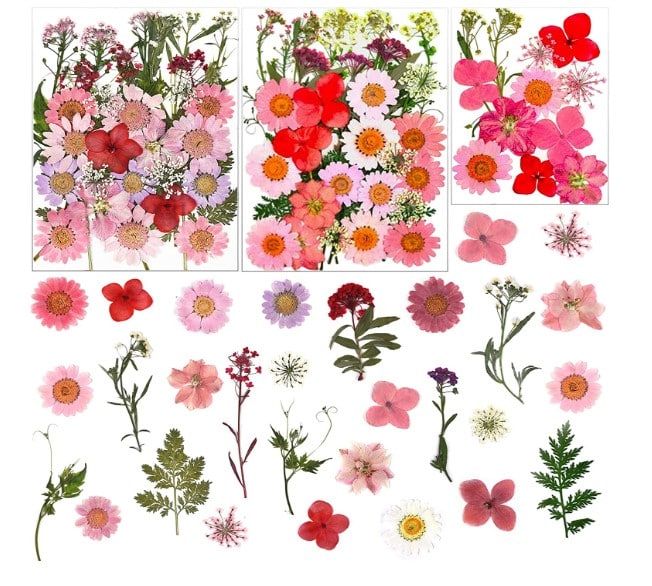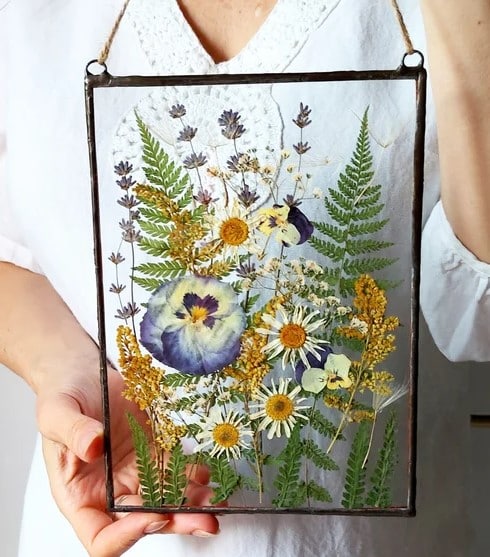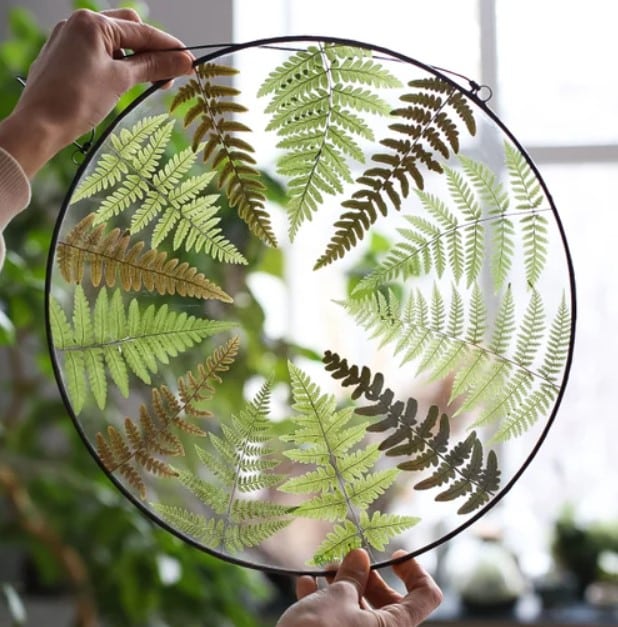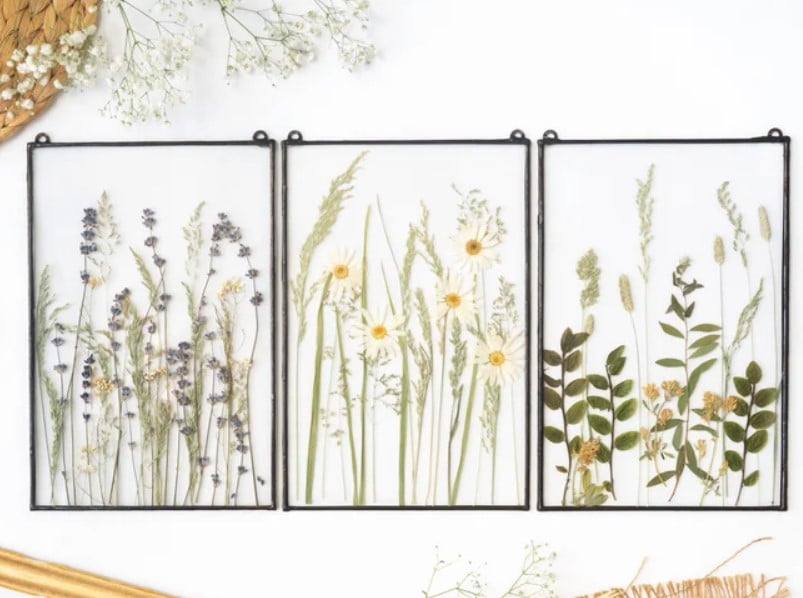 Frequently Asked Questions:
What kind of flowers can I press?
I found certain flowers have petals that are more conducive to drying. Pick ones that have a thicker and almost leathery texture. Also, flowers have less water content. Here is a list.
Hydrangeas, amaranth, lavender, baby's breath, celosia, and strawflower
Can I hang them to dry instead of pressing them?
I love drying flowers by hanging them upside down. But for this project, we want the blossoms to lie flat between the glass panes. So, hanging them to dry would not work.
Can I iron flowers instead and save on drying time?
Yes! Place the flowers between two pieces of parchment paper and temporarily place a heavy book to flatten them. Then, iron the flowers and paper for a couple of seconds. Make sure the iron setting is on dry and not steam.
Ironing dries your flower within minutes.
How long do pressed flowers last?
Pressed flowers should last about 5-7 years. The only thing that can happen to them is that they brown or fade. Some flowers will fade more quickly than others. I guess the best-colored flowers to avoid fading are red and yellow; keep their colors longer.
How do you keep pressed flowers from turning brown?
When pressing them, keep them out of direct sunlight.
While pressed between parchment paper, ensure the air isn't moist and humid.
Pick healthy flowers that aren't brown and wilted.
---
I thoroughly enjoyed making this craft, and I hope you can make one for your home. Press flowers or buy them and then place them in one of many frames. I might make a little display of a bunch of these frames.
Make a beautiful pattern and get creative with this craft. Bring in spring and summer with some gorgeous pressed flowers.
Happy Friday, have a wonderful weekend!
Cheers,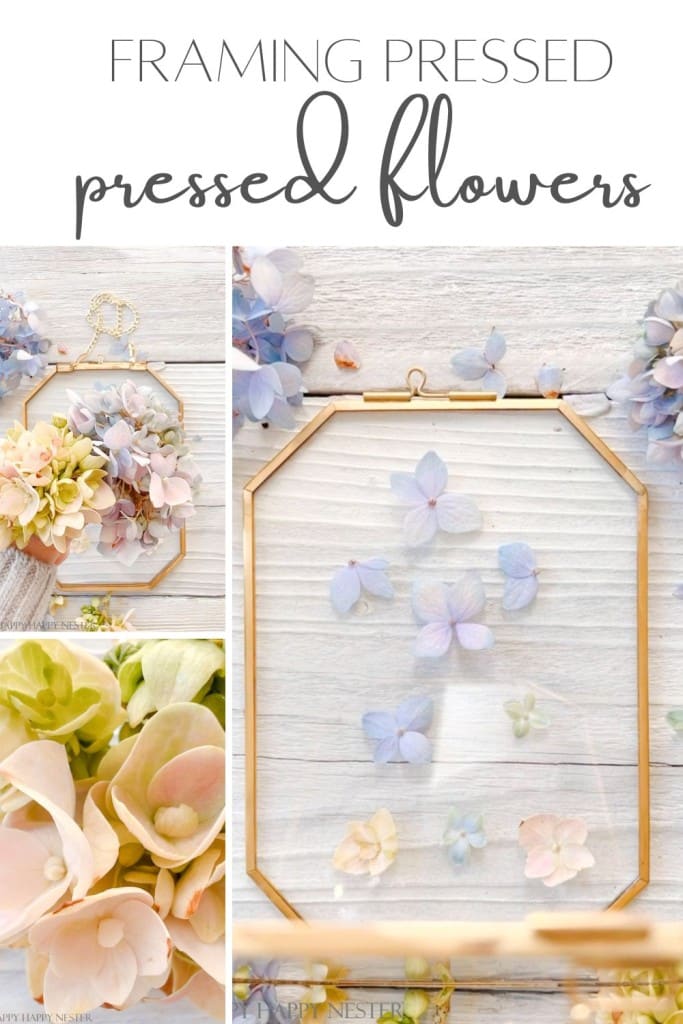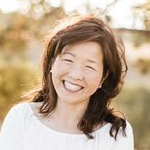 Latest posts by Janine Waite
(see all)