Hello friends! Today's post is about How to Decorate a Candle for Valentine's Day. Here is a simple way to create a beautiful candle to showcase in your home or a wonderful gift to give to loved ones this holiday!
Designing a candle is meant to be something special because it's creative, memorable, and such a unique decoration. Plus, candles last forever, so this fun project is 100% worth it.
Together, we will learn how to decorate a candle to bring that cozy, comfortable vibe into your home.
I have always been a significant fan of candles. So every year, I buy new scents and colors to fit the mood in my living room.
Though, just recently, I decided to design my look to save money and expand my creativity!
This brings us to today's blog post. Today, we will be decorating and designing a candle with adorable printables, yarn, pom-poms, and more!
Make one of these cute candles for your home or give it to a friend. Add some faux cherry blossoms to a gift box and wrap it up with a pretty bow! Anyone would be delighted with this adorable Valentine's Day candle.
Here is a list of my other Valentine's Day projects:
Are you excited? Let's get started on how to decorate a candle for Valentine's Day!
How to Decorate a Candle
*The following post contains affiliate links
Supplies:
Valentine's Day Candle Printables (download your free printable via the form below)
scissors
Optional: white gift box, faux cherry blossoms
Directions on How to Decorate a Prayer Candle:
Step 1 – Download Printable
Step 2 – Print and Cut Valentine's Day Images
Print and cut out Valentine's Day images. Make sure that the paper lands below the lip of the glass candle holder. We don't want the paper close to the flame to avoid a fire.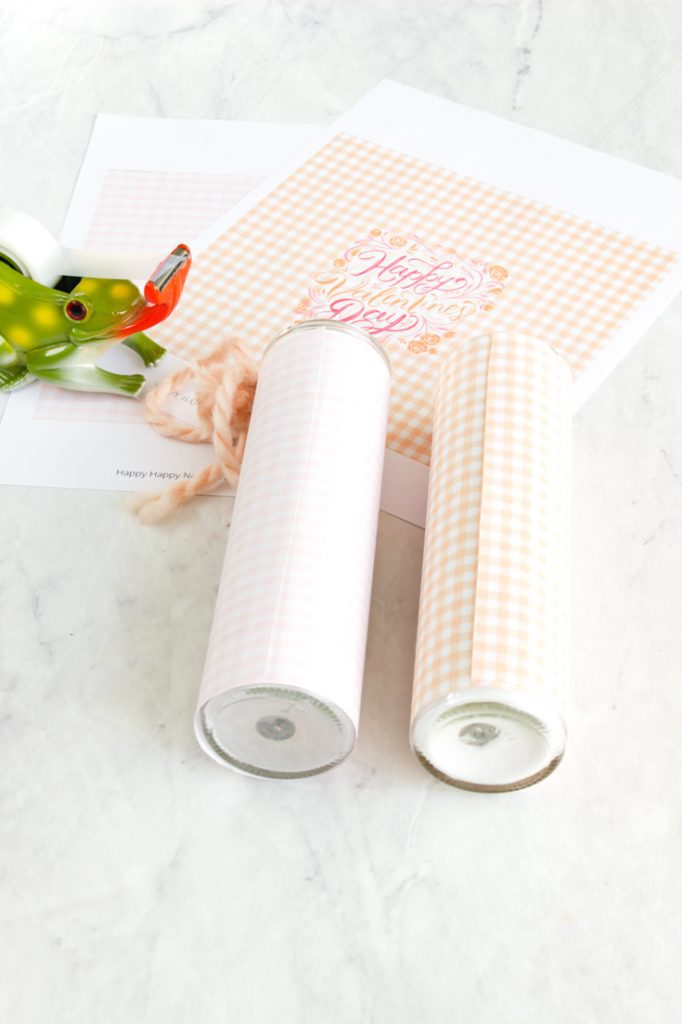 Step 3 – Attach Printable to Prayer Candle
I use double-sided tape to attach the printable to the candle. But, you can use a glue stick if you want a more permanent scenario.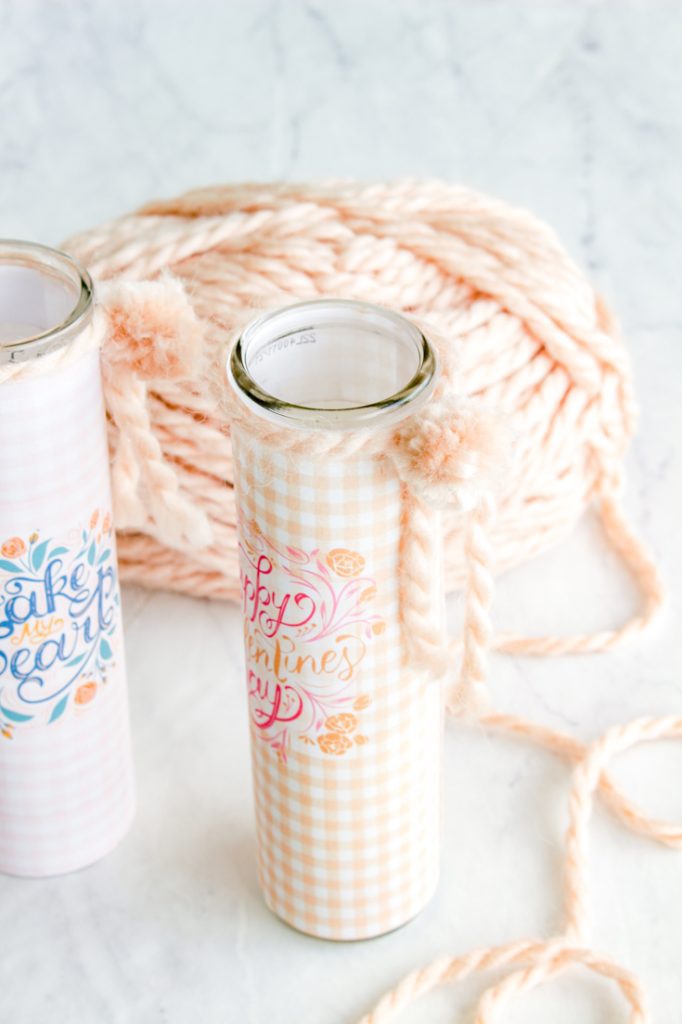 Step 4 – Add Yarn and Pom Pom
To make the small pom-pom check out my pom-pom post tutorial. I made a small pom-pom that is about an inch in size. I ended up wrapping the yarn around my index finger to get the smaller size.
See? I told you that was easy and fun! Learning how to decorate a candle for VaValentine'say or any holiday is such a fantastic project to do with friends and family.
As much as I love baking new recipes and decorating my home, crafting is on a whole new level when creating simple yet stunning DIDIY'sor you.
Catch me on the blog with more crafts like this, delicious recipes, and home decor ideas for your unique space.
Whether you are making this for yourself or someone you appreciate, either way, it's such a fun & easy DIY to create in your free time.
Happy Valentine's to you and your family!
Cheers,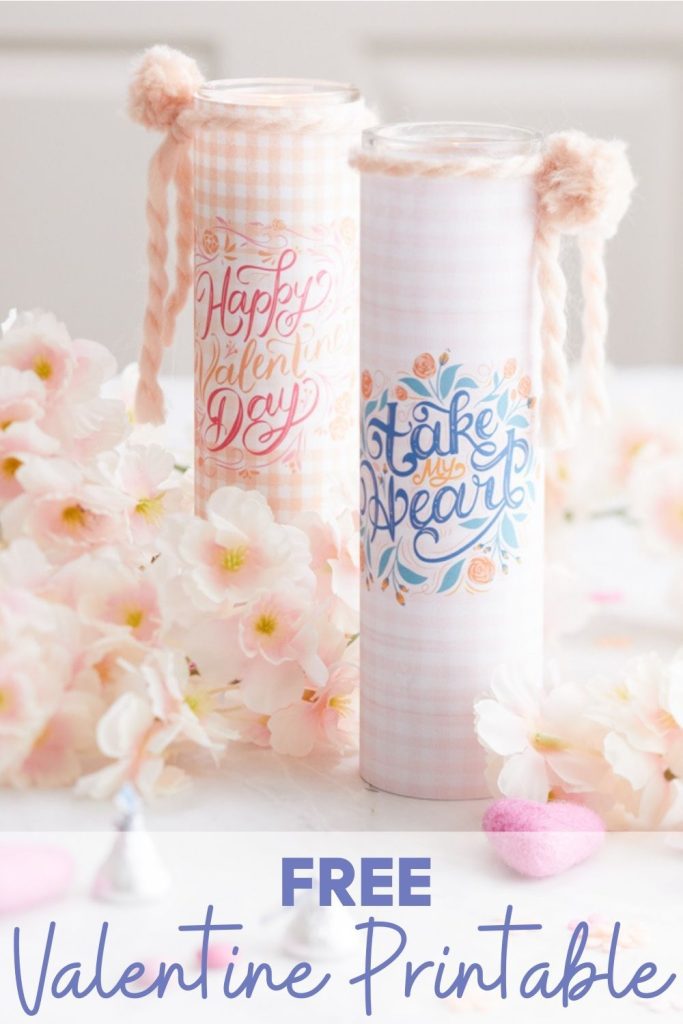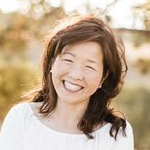 Latest posts by Janine Waite
(see all)