Happy Holiday Happenings!
Holiday greeting to you and your family!
Are you ready for Christmas?
To be truthful, I'm not.
So, I think I'm in denial. Can it be that Christmas is three days away? Nonsense.
Well, we celebrated Thanksgiving late since the flu hit our home. And I must admit it was quite nice not to race around with the crowds. So, maybe we should celebrate Christmas late as well?
Wouldn't that be awesome?
I've decided to enjoy this season, and not stress about things. So, if things aren't done at this point, it will all be ok.
There is always next Christmas.
So, I won't keep you long, but I wanted to wish you a Happy Holidays!
A Note About the Nester
This year's photo taking shenanigans happened when we took a series of photos with my camera. And in one of the frames, my son decided to do what teenagers are all doing, dab! I guess Betty White did this one gesture and now it has caught on throughout the teen community. Go, Betty! She is still a trendsetter!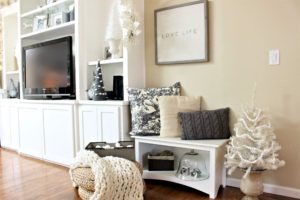 Just a little note, I thought it might be fun to add some of my recent photos of our holiday home. Once all my home tours were completed, I was on a roll and I enjoyed decorating immensely. It was kind of like therapy for my soul! So here are a few of the results.
I'm currently addicted to arm knitting these throw blankets. I have a post on the Arm Knitting trend.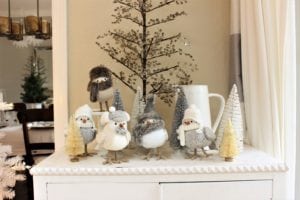 These little guys reappeared again in our home this winter. They are so adorable and they go so nicely with my Pottery Barn Glass Tree.
If you missed my holiday tour, make sure to visit the post.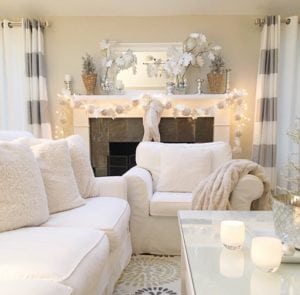 Most evenings, you'll find me on this sofa curled up in my Pottery Barn Faux Fur throw. Everyone in my family knows not to get in between me and my blankie.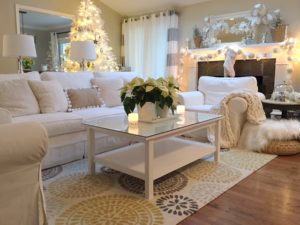 I like how the holiday lights cast a soft hue over our living room. I would love this fun lighting all year around.
If you want to see more of our seasonal decor, check out my latest dining room tablescape.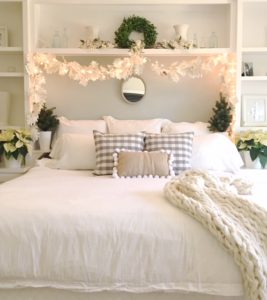 I created a little bright forest in our bedroom. I love it at night when there is a warm glow over our heads.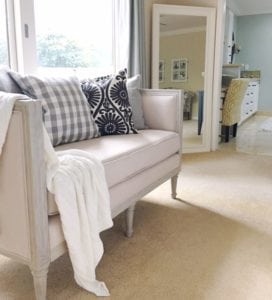 I just received this beautiful Safavieh settee. I'm so happy it found a home in my bedroom and I enjoy hanging out on it in the mornings when the sun comes streaming through our glass doors.
So, this wraps up another Christmas, and my goodness gracious where does the time go? I hope you have a fabulous holiday and I'll see you back here after Christmas.
Cheers,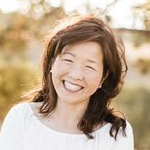 Latest posts by Janine Waite
(see all)