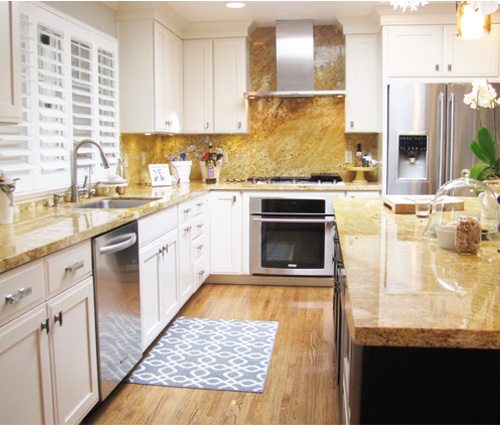 Home Decor Rugs Review
Let's talk home decor rugs today. Our last home in Seattle had wall to wall carpet, and when we remodelled our home here in Northern California, I was intent on having hardwood floors. It seems like an oxymoron to have wood floors and area rugs, but I like that I can vacuum the floor underneath and also change out the look and rug now and then. So let's get started with my review of our five carpets.
~ A Note About the Nester ~
When we traveled to the country of Kazakhstan to adopt our two children, we bought a beautiful Azerbaijani rug. We wanted to buy a Kazak rug, but little did we know that they are typically the size of a room. Trying to ship one home would cost a pretty penny. So, we settled on our smaller non-Kazak rug to bring home as a memento for our children.
You may think that our line-up of rugs is pretty eclectic, but there is a common theme. Most of them are stain resistant. Our family is active, and food and muddy shoes are a normal daily occurrence in our home. So it's imperative that our rugs are durable and stain resistant.
The following post contains affiliate links. If you happen to buy or click on them, I literally make a few pennies. You are not only contributing to my tea habit but adding a little to my home decor piggy bank fund. So thanks! 🙂
Here is my list:
Home Goods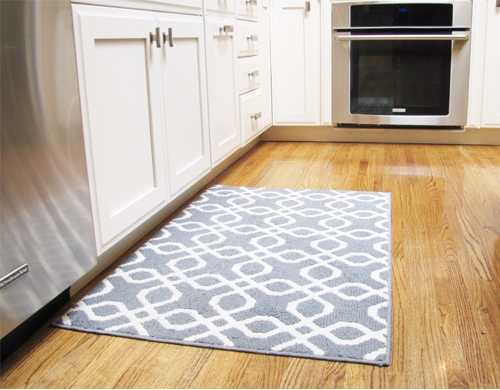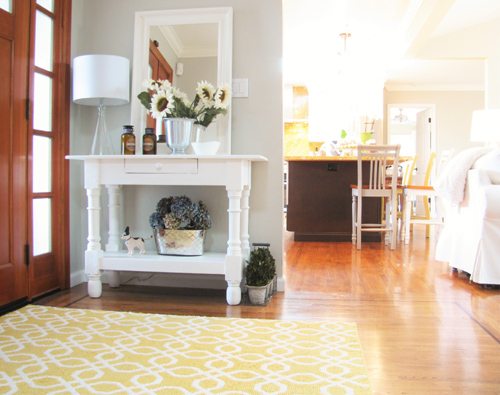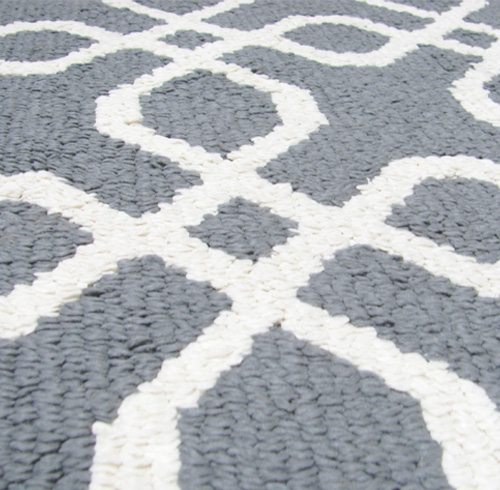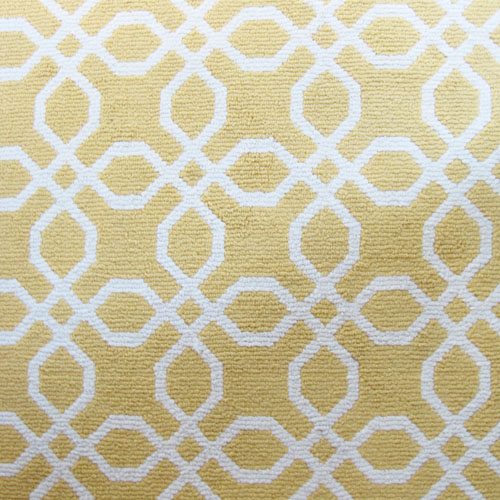 1 & 2. Target Threshold Trellis Rug
Price: $49 (4′ x 5′)
Material: Olefin. This material is more stain resistant than cotton. As you can see our yellow and grey rug are the same product but in different colors.
Stain resistant: These Target rugs are pretty amazing. The kitchen rug gets the standard wear and tear of kitchen stains. It is near the sink and trash and gets a fair amount of dirt and food stains. It does clean up nicely, and I couldn't be any happier. The one near the front door receives muddy shoes, and I about panicked when my oldest traipsed in a large amount of mud on it. I thought I would have to toss it in the washing machine, but the next day I vacuumed it and the dry dirt just came off.
Cleaning: I just pretreat the stains with either, Resolve or Mother's Secret. Next, I'll toss them in the washing machine and then I let them air dry rather than placing them in the dryer. I wash them about every month and recently I cleaned the grey one in hot water. I did notice the rubber backing had spots missing.
Snagging: I must preface that we no longer have pets, so our rugs have minimal snags. These two Target rugs are snag free after owning them for a year.
Overall satisfaction: I love these rugs and they rate top on my list of home decor.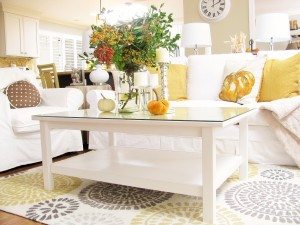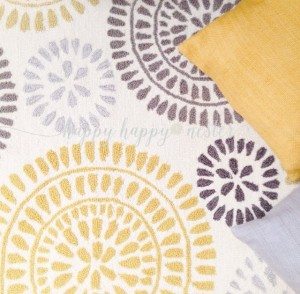 Price: $329 (5′ x 8′)
Material: Wool. This material appears to withstand stains too! We have no big stains on it after owning it for two years.
Stain resistant: Pretty much no stains. I have had to clean one stain up and I just used water and dish soap.
Cleaning: Vacuuming and touching up spots with soap and water
Snagging: Appears to have few snags.
Overall satisfaction: This rug is thick, plush and doesn't hold the dirt. As far as home decor, I highly recommend this area rug.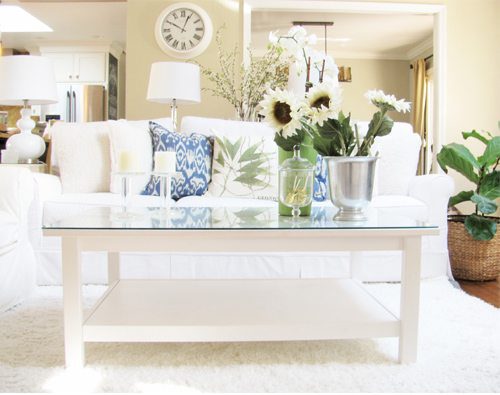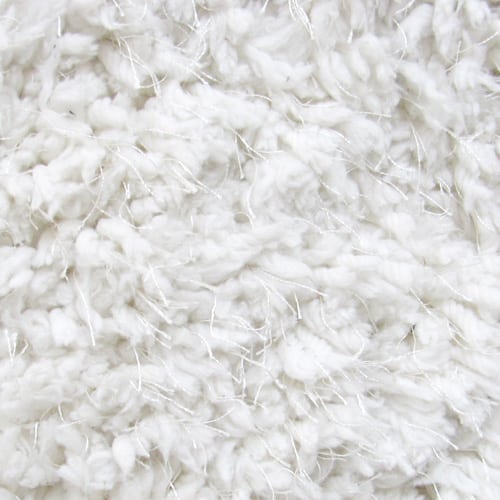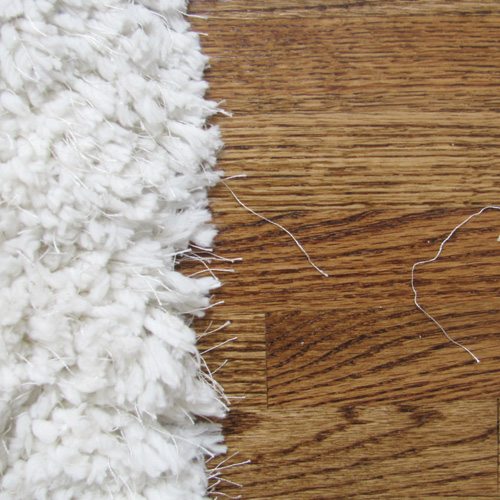 4. HomeGoods, Cozy Shag
Price: $150 (5′ x 7′)
Material: 100% Polyester
Stain Resistant: The edges look somewhat dirty but, I'm not sure if it is dirt or a shadow. My husband and daughter were playing zombies in the living room, and coffee was spilled all over it. I quickly, mopped it up and used Resolve fabric stain remover and got most of it out.
Cleaning: I vacuum this carpet, but it is pretty shaggy, so I mostly run the hose over it.
Snagging: The little threads keep shedding…ugh… Overall, I'm pretty disappointed with this rug. It has a bonus that it is soft, but I'm not sure how I'm going to keep it clean.
Overall Satisfaction: This rug stains easily and so I would rate it in the middle on a scale from 1-10. 10 being I highly recommend it.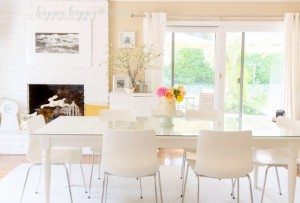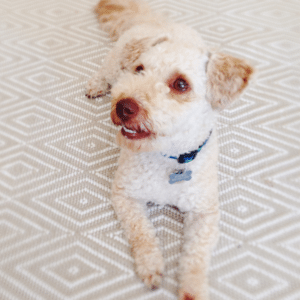 I won this Dash and Albert rug in a Layla Grayce design contest a few years ago. It has been the best rug for this very high traffic room. I couldn't be happier with it. Don't you just love my friend's Elisabeth's dog, Gibbs?
Price: $299 (8.5′ x 11′)
Material: UV treated polypropylene. This product is an indoor/outdoor rug. It is somewhat soft to touch but does have an outdoor carpet feel.
Stain Resistant: We have put this rug to the test since it is in our family room where my children and their friends hangout. Lots of candy and chips have dropped on this rug, and we have had many stains. As you can see from the photo, it is relatively easy to clean. There was a big red stain in the middle of this carpet, I just washed it with a little bit of dish soap and warm water and here are the results.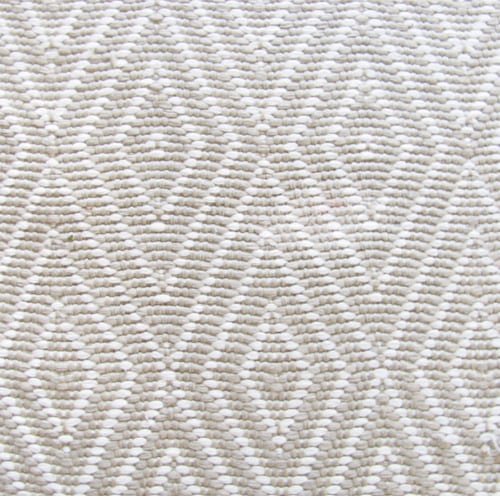 Cleaning: I vacuum it regularly and spot clean with a warm towel and dish soap. The instructions say that it is bleachable and scrubbale but I haven't had to go to those extremes. It cleans up nicely and looks so fresh after three years of use.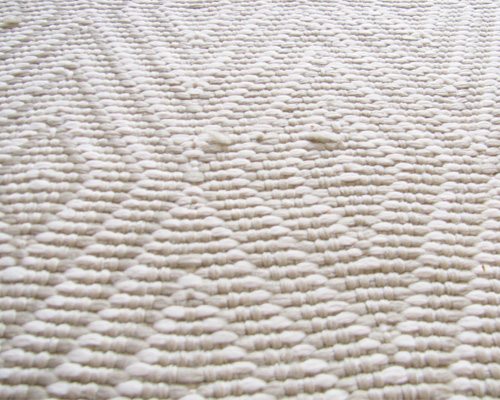 Snagging: It has snagged from the Ikea chairs. It would be great if it didn't snag and I would think if you had a dog or cat this rug may not work for you.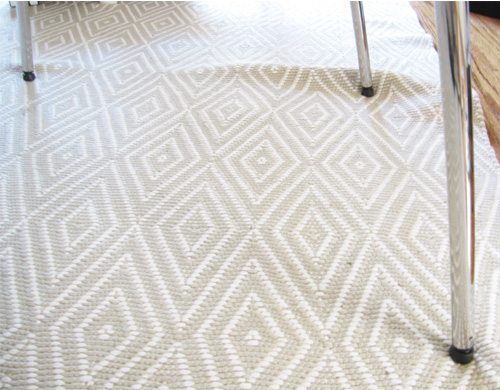 A rug pad is recommended for this rug, and you can see that it bunches up where the pad doesn't cover. I need to buy one that fits from end to end and this lumpiness will probably disappear.
Overall satisfaction: This rug has some good and bad points. I would rate it around a 7 on a scale of 1-10.
These rugs vary quite a bit in price point, but most are easy to clean. I love them all and probably only the HomeGoods one I would like an alternative. They provide warmth and comfort under our feet, and the financial investment is significant enough that you want to research them completely before you purchase one. Good luck with your home decor shopping and I hope you found this post helpful.
Cheers,

Here are some other home decor posts that you may find interesting: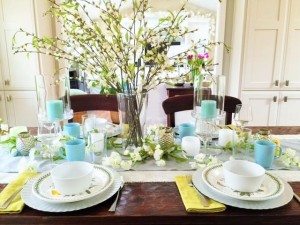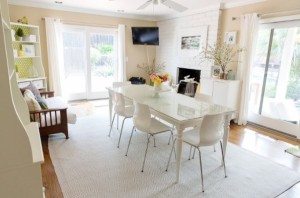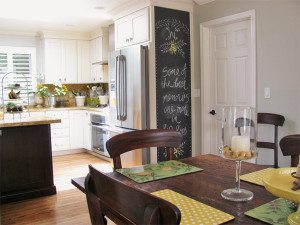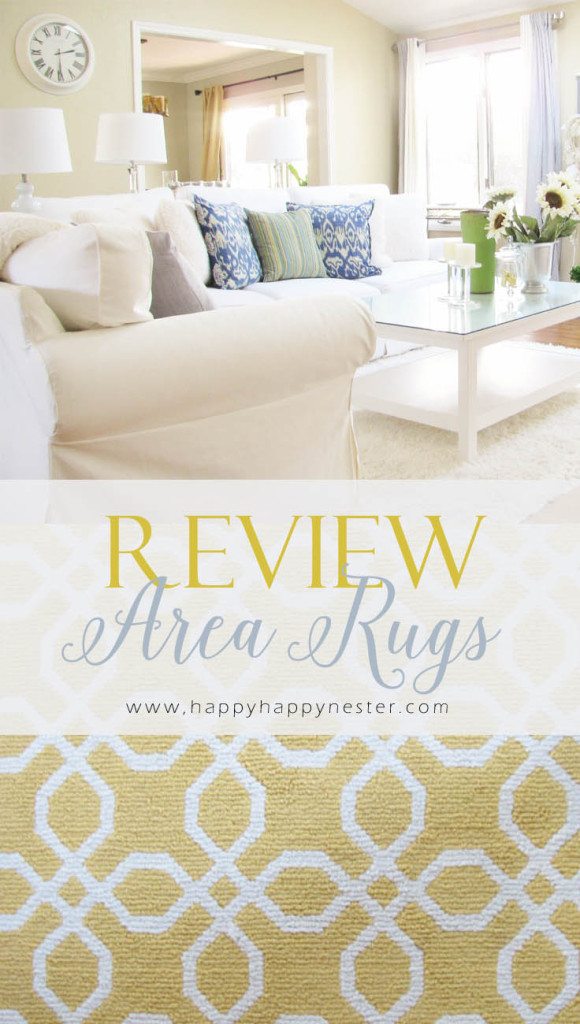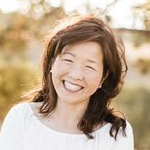 Latest posts by Janine Waite
(see all)