In today's post, I'll show you How to Make Suncatchers. It's such a fun craft for adults and kids. All you need are a few materials, and in just a few minutes, you'll have a stunning piece of art to hang on your wall or window.
For my project, I added some beautiful pansy blossoms to my suncatchers, and I must say, they look absolutely gorgeous! You can use whatever you want to create your unique style. I'm a big fan of the natural look, so I tend to gravitate towards using elements from nature in my crafts. What about you? What's your favorite style or material to work with?
But before we begin this project, you might enjoy looking at my friend's projects at the end of this post. We all made budget-friendly crafts.
And speaking of crafts, if you like making things, make sure to take a look at my other budget-friendly projects!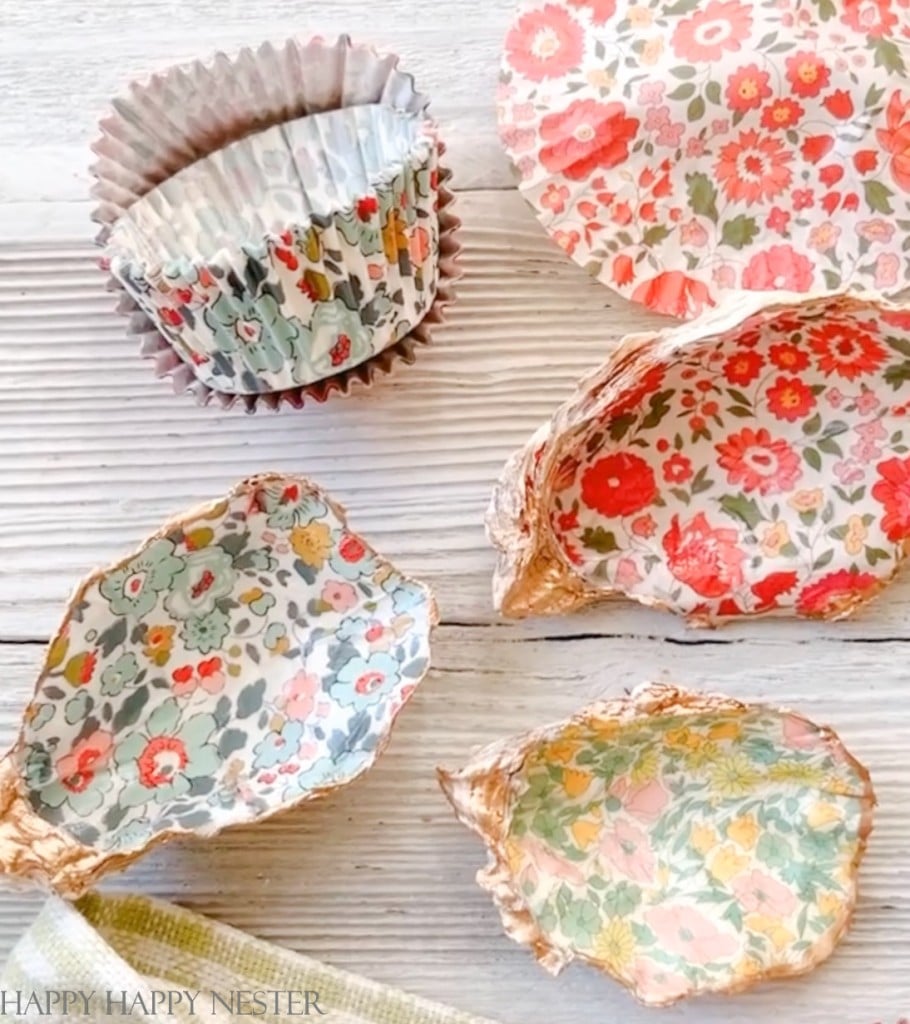 So, I was scrolling through Instagram the other day and stumbled upon these amazing-looking suncatchers. And as soon as I saw them, I knew I had to give them a shot!
To be honest, I was a bit skeptical at first. I mean, how hard could they be to make? But I was pleasantly surprised that they were super easy and fun to create. And the result was gorgeous – I couldn't believe I had made something so beautiful!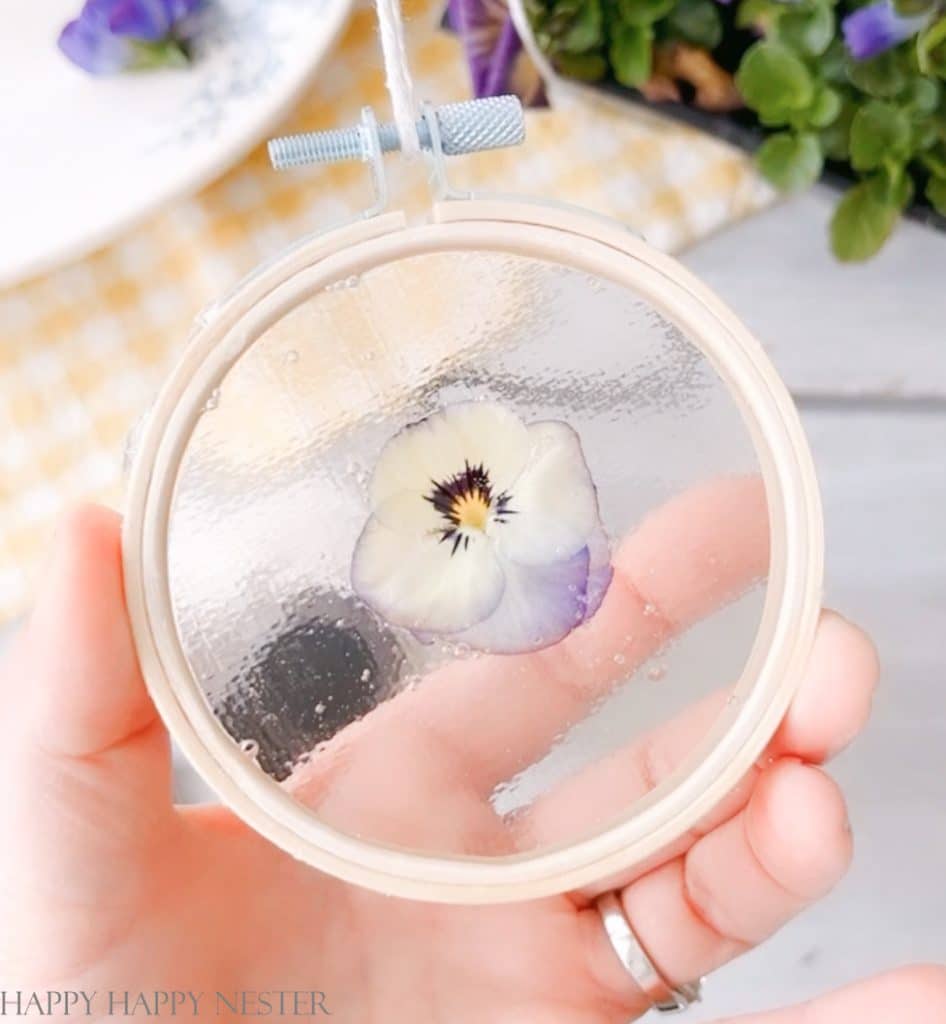 I just wanted to give you a heads-up before we get started. There are a few things I think might be helpful for you to know before we dive in. Don't worry, they won't take too long, but I promise they'll be worth it in the end! So buckle up, and let's get started with some quick insights.
Tips for Making a Suncatcher
Gelatin is the best for making a suncatcher. It has very few bubbles, and it comes out clear.
When adding the gelatin to the water, add it slowly so it doesn't clump. Also, try not to stir too much since that creates bubbles.
I used a small 3-inch embroidery hoop in the how-to photos. You can use a 5-inch hoop if you like, but I wouldn't use anything bigger.
If you don't want to use an embroidery hoop, you can make it in free form. You can place it right on your window like a sticker or thread fishing line through the gelatin.
I made one without the Silpat pad, used parchment paper, and got waves in the gelatin. So, if you want a smooth surface, use a Silpat mat.
Make sure you place your Silpat and hoop on a flat surface. The gelatin will leak from the bottom of the hoop if you don't have a great seal.
Allow the gelatin to cool for about 8 minutes before pouring your first layer. This prevents a large amount of the gelatin from seeping out from under the hoop.
Add the first layer of gelatin and allow it to set before adding more.
Let's get crafting!
What Materials Do You Need to Make a Suncatcher?
Gelatin Powder (unflavored)
Boiling Water
Parchment Paper/Heavy Book for Pressing the Flowers.
Small (3-5 inch) Embroidery Hoops
Flower Blossoms, Ferns, Leaves, etc.
Fishing Line or Ribbon
Measuring Cups and Spoons
A Small Whisk or Fork
DIY Suncatchers for Adults and Kids
The only issue I had was the leaking of gelatin under the hoop. So, make sure you make yours in layers and press on the embroidery hoop while the gelatin is set up. Also, make sure to create your suncatcher on your kitchen counter so that if it leaks, you won't damage anything on the counter.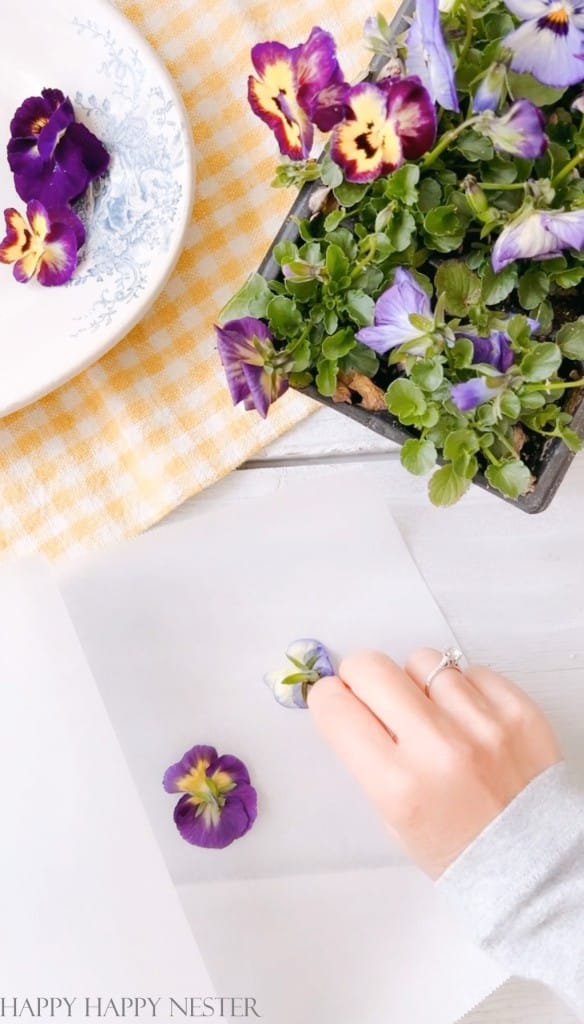 Step 1 – Gather Supplies
Prep your flower blossoms by pinching the flowers off plants. Place them blossom side down in between two pieces of paper or parchment and place a heavy object or book on top of them. You want them to flatten a bit before using them.
This step only takes a couple of minutes while you make the gelatin.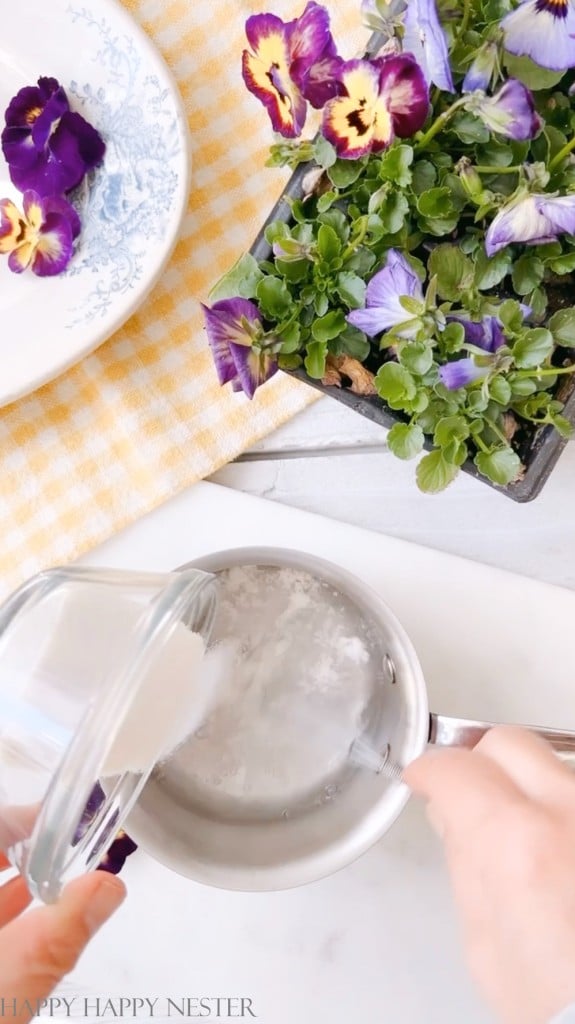 Step 2 – Make the Gelatin
The ratio of gelatin to water is as follows. 4 parts water to 1 part gelatin.
I used two packets and 1/2 cup of boiling water. Each packet is like one tablespoon of gelatin.
When using two packets of gelatin, I roughly made two suncatchers that are 3 inches wide.
Boil water on the stovetop in a small pan, or you can boil it in a microwave. Once the water is boiling, take it off the stove and sprinkle gelatin powder into the water and stir thoroughly with a whisk or a fork. If you have small clumps of gelatin, you can toss them out.
Remove excess bubbles with a spoon.
Allow the gelatin to cool in the pan for 8 minutes before pouring. You want it not terribly runny since it will seep out the sides of the hoop. You will get a little bit of leakage, so make sure the surface is flat. If you allow it to cool beyond 9 minutes, it will begin to gel, so you have a tiny window in which to use the gelatin.
Place your hoop on top of your Silpat mat. You'll notice that the hoop comes in two parts, I used the whole hoop.
Once your gelatin mixture is ready, pour it into your embroidery hoop, making sure to fill it about halfway. You can use a spoon to spread the mixture evenly.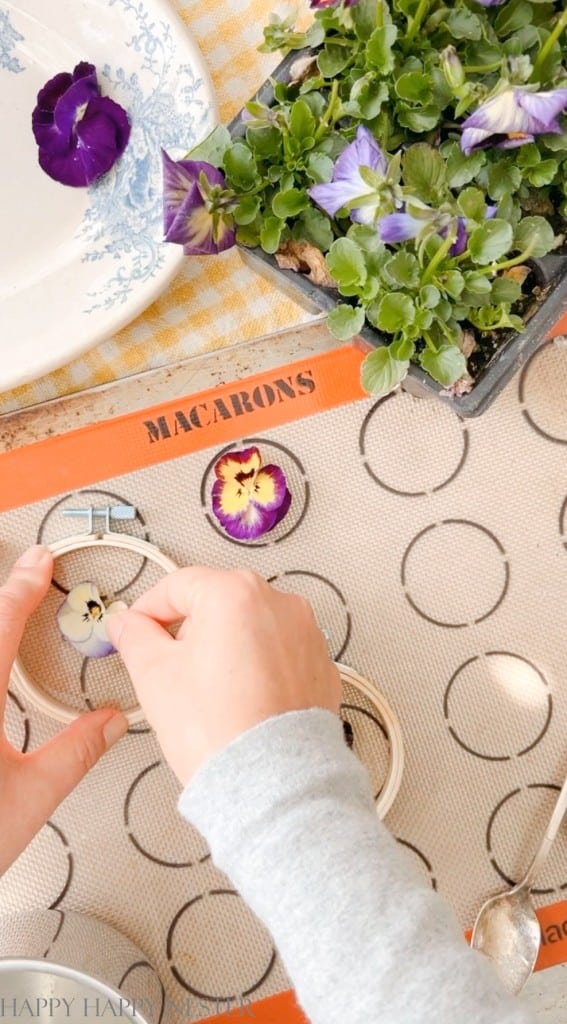 Step 3 – Place Flowers in the Gelatin
When the gelatin begins to solidify a bit, add a little bit more of the gelatin and flowers. Make sure to distribute them evenly so that your suncatcher looks balanced. If the flower isn't covered with gelatin, push it down into the mixture and add more on top.
Hold down the embroidery hoop so the gelatin doesn't leak out onto your counter.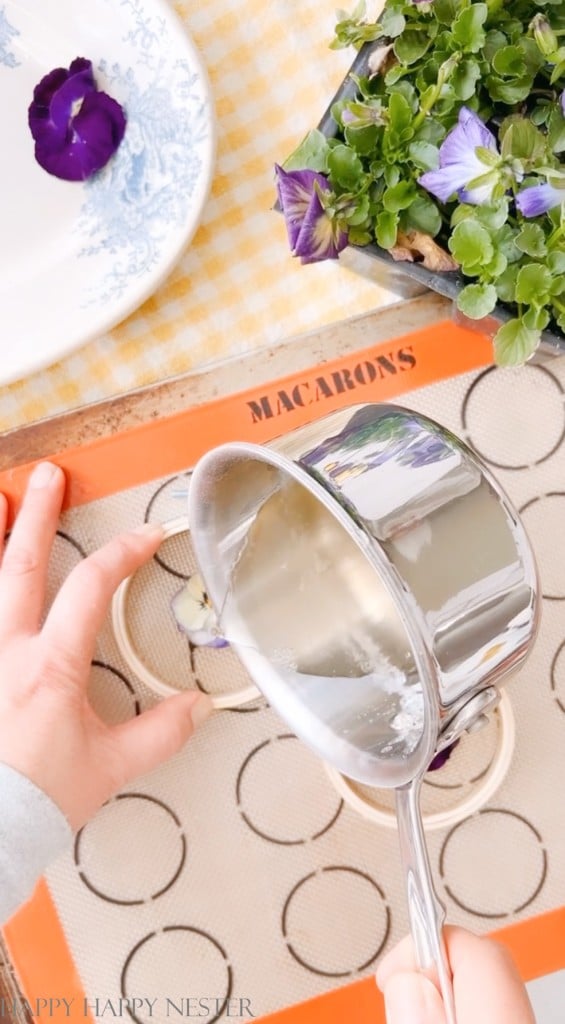 Step 4 – Add Final Layer
Once the flowers are in place, add the final gelatin. Make sure the flowers are covered in gelatin and in the position you want them in.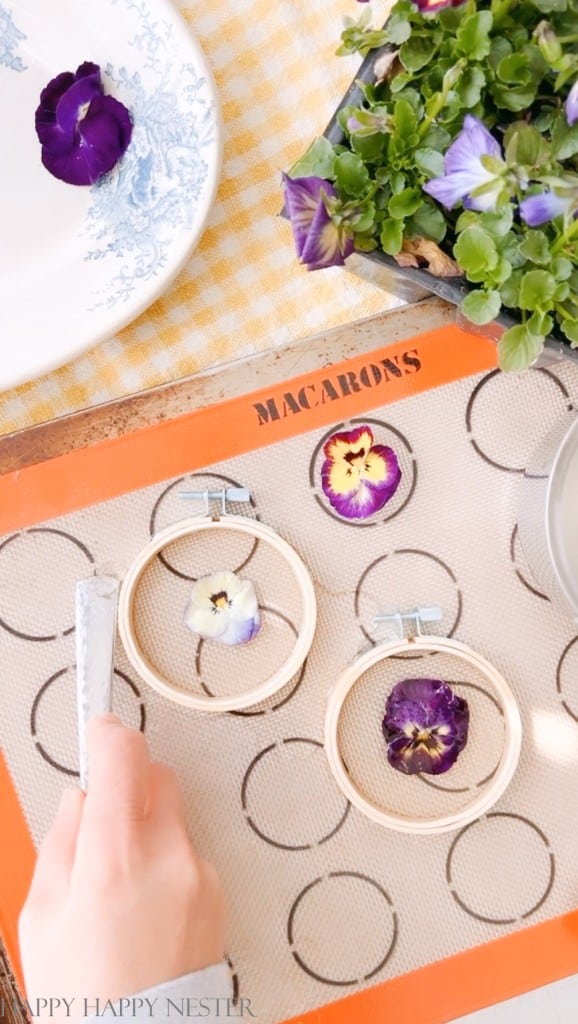 Step 5 – Clean Off Excess Gelatin
Once the gelatin begins to set, scrape off the excess gelatin off the sides of the hoop. Allow the gelatin to totally set up before lifting it off the Silpat.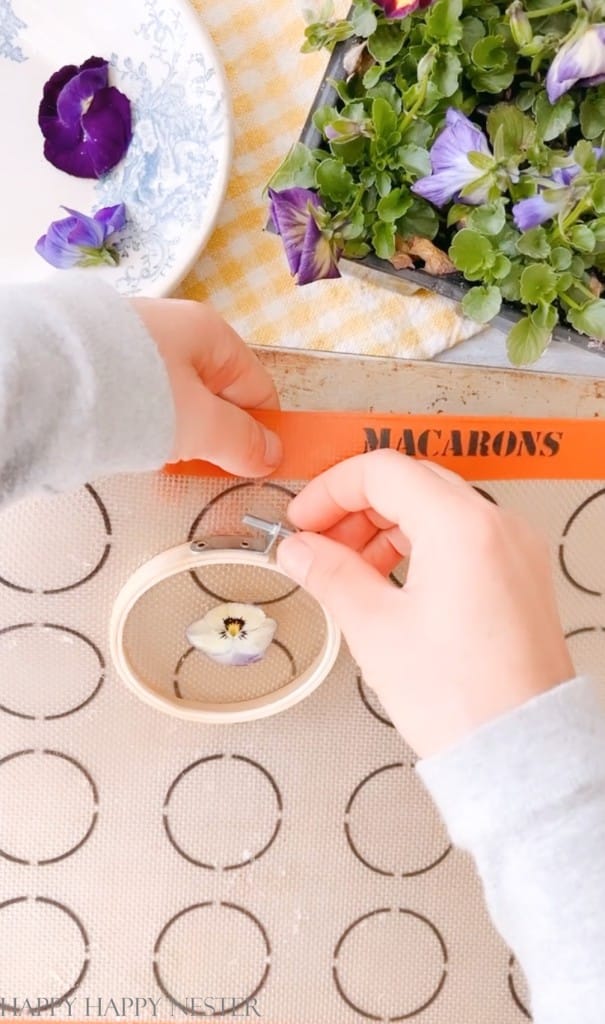 Step 6 – Cool and Remove
Allow the gelatin to cool thoroughly before removing it from the Silpat. I left mine for about 30 minutes before lifting it up from the mat. When taking the suncatcher off, lift the mat and remove the suncatcher.
Step 6- Attach a Hanger
At the top of the hoop is the metal tightening knob. Add some fishing line or a ribbon to it, and hang the suncatcher from your window.
Hang your suncatcher in a sunny window and watch as the light shines through.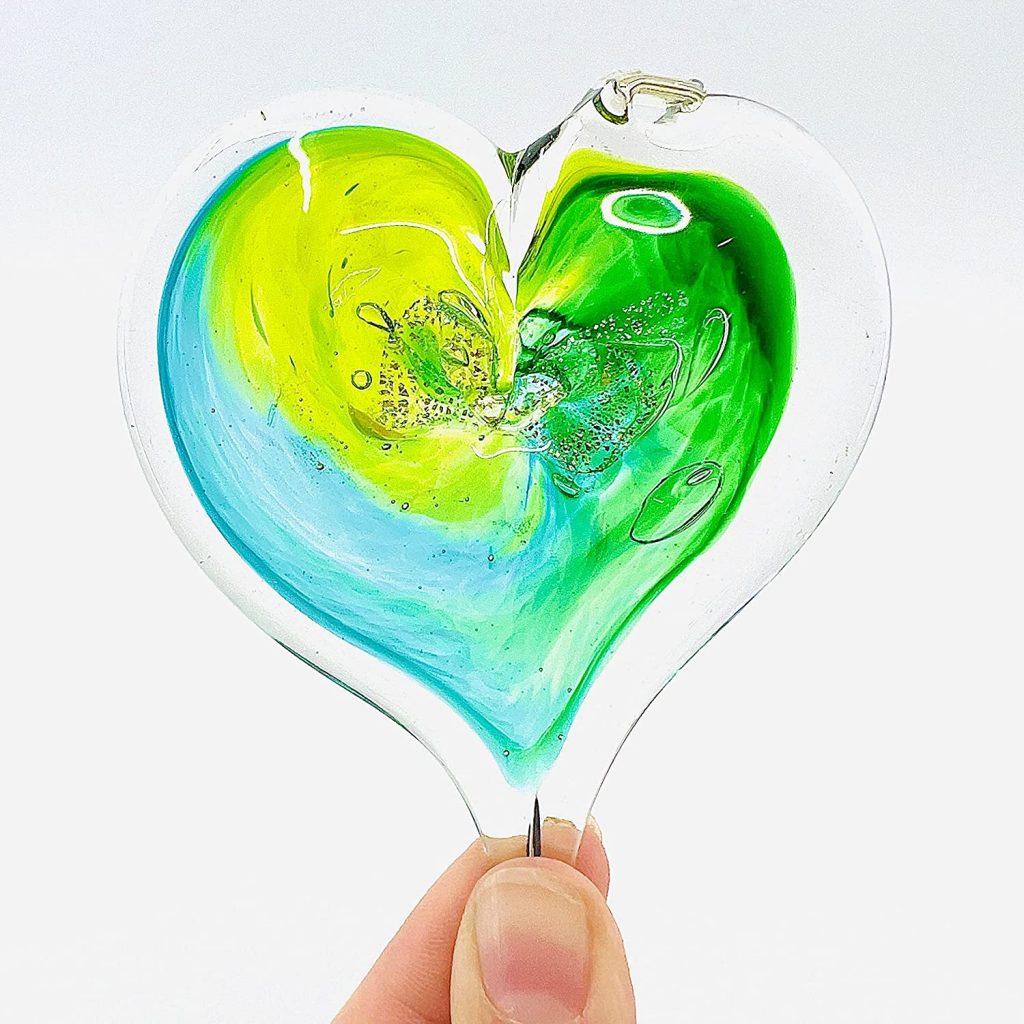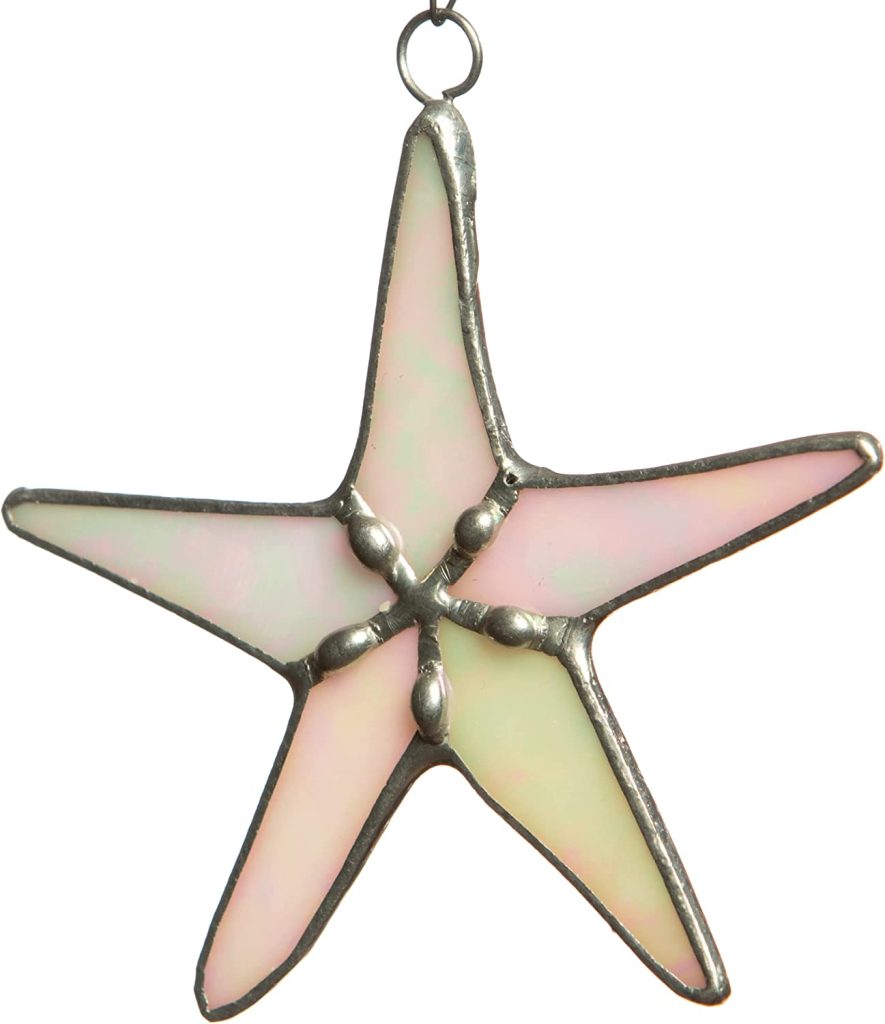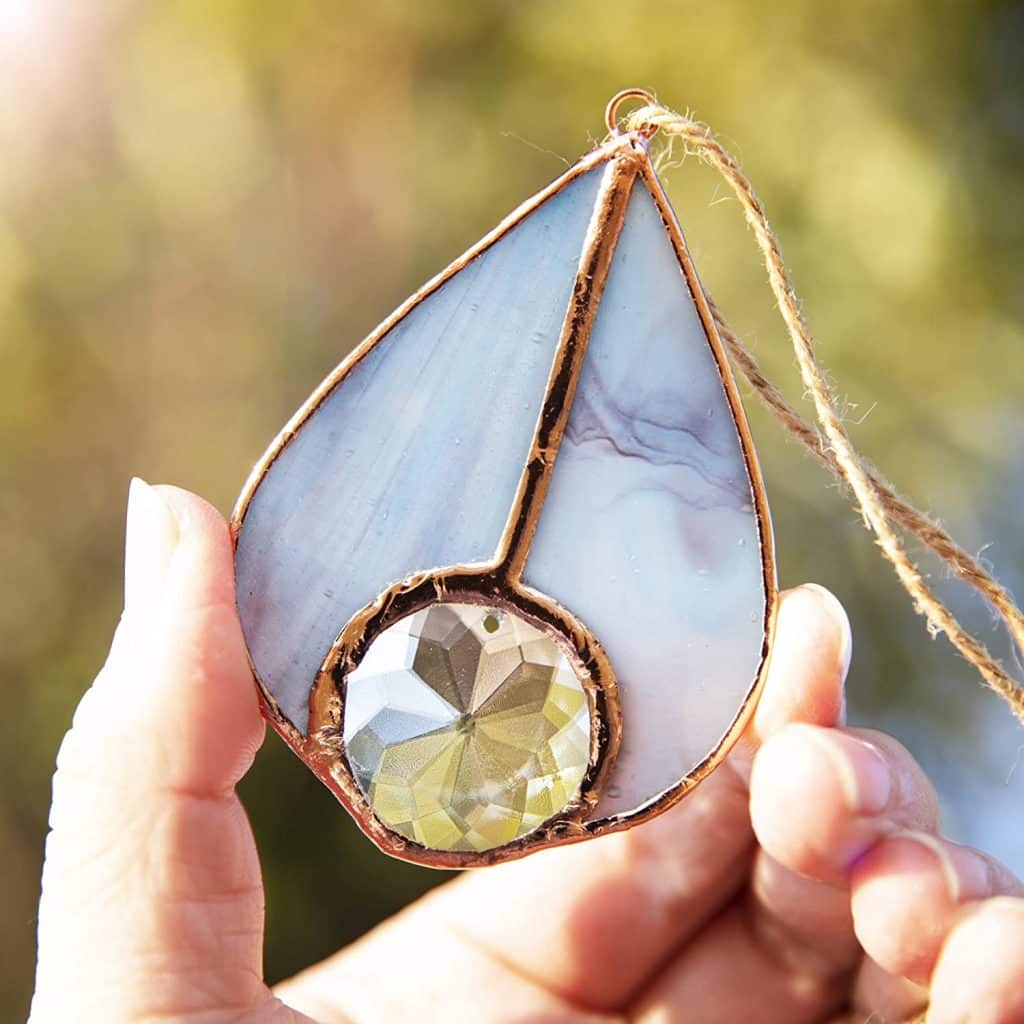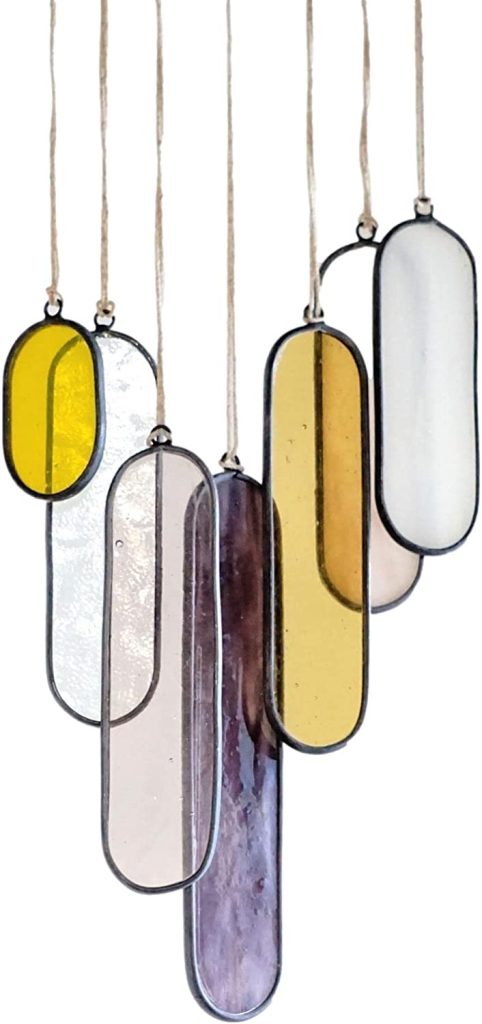 A Few Add-Ons to Your Suncatcher
A variety of small trinkets, beads, and/or small plastic flowers
Add dried flowers
I haven't tried this, but you could use colored Jello instead of clear.
FAQs
Can I use a bigger hoop?
I did use a bigger embroidery hoop (5-inch), and the gelatin surface was larger. I worried it would break, but it faired well. I wouldn't go any larger in hoop size for fear the gelatin might break.
How long do these suncatchers last?
They last about a week. Make sure to keep them hanging. If you have them lying on any surface, they will get moldy.
Do I have to allow the gelatin to cool for eight minutes?
I made my suncatchers two ways. One where I poured the hot gelatin all at once, and it leaked everywhere. When I cooled the gelatin for 8 minutes, it had the least leakage.
Can I use some other mixture instead of gelatin?
The Instagram video tutorial I saw used corn syrup, cornstarch, vinegar, and water, and the suncatchers came out cloudy and bubbly. My recipe with gelatin comes out clear.
Can I place it on parchment paper?
You can, but the gelatin reacts with the paper, and moisture creates waves in the paper and, as a result, waves in the gelatin.
Can I make it without a hoop?
Yes, you can make it in free form. I made some, and I placed them right on the windows. You can hang them by threading the fishing line right through the top portion of the cooled gelatin.
---
So start collecting some pretty flowers from your garden and plan your suncatcher. I had so much fun making these cute flower suncatchers, and I really hope you get to try them out too.
Happy Crafting.
Cheers,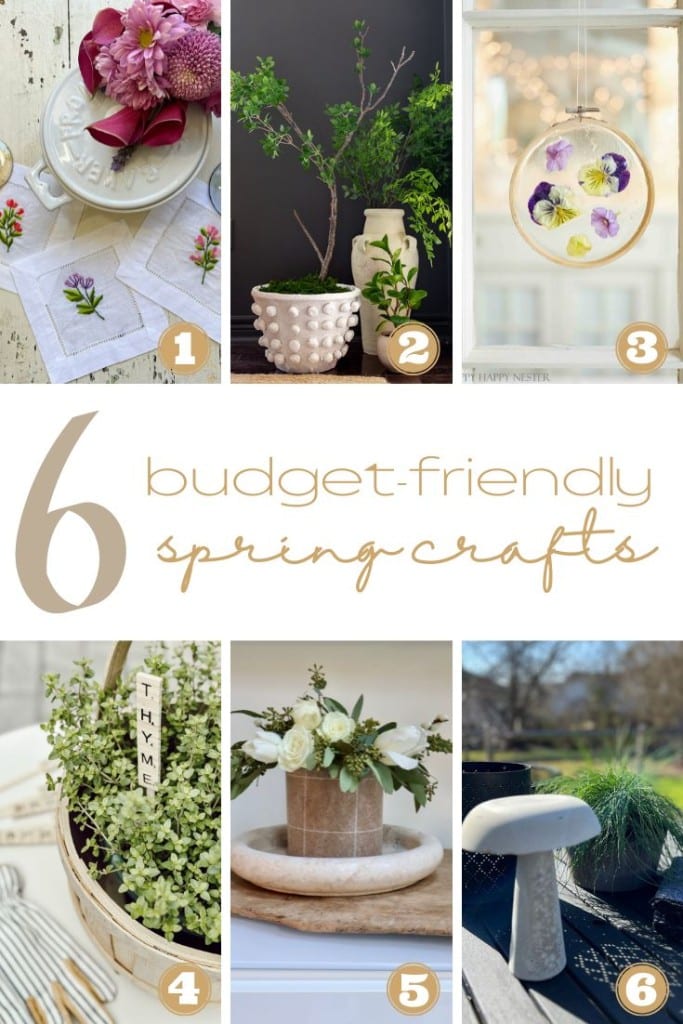 Blogger's Best Budget-Friendly Spring Crafts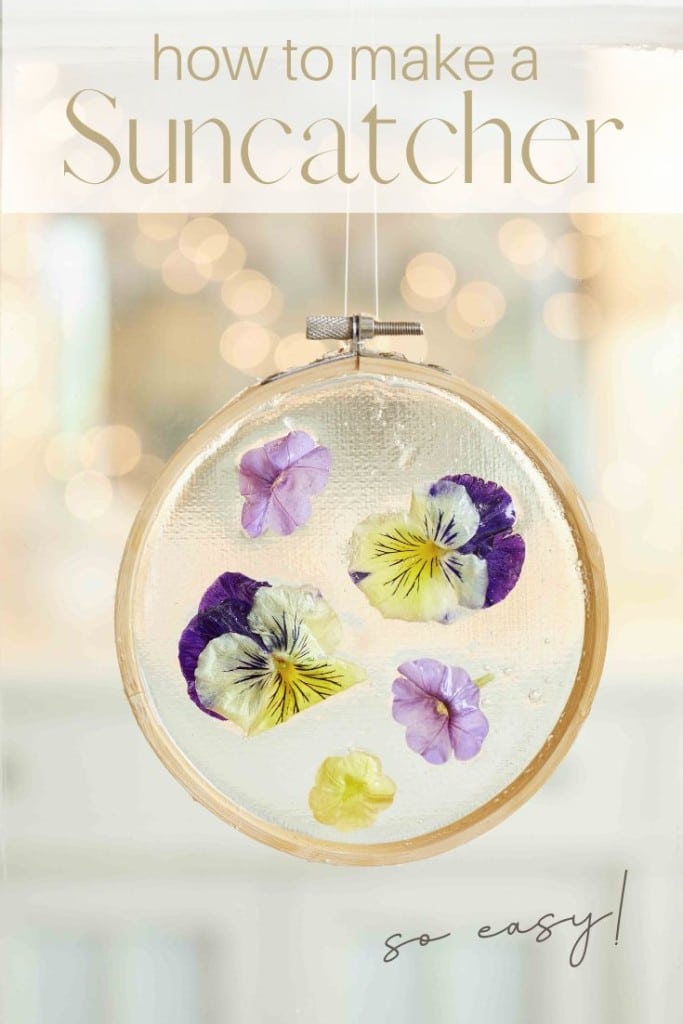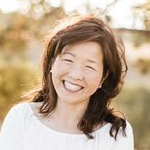 Latest posts by Janine Waite
(see all)