It's April, and you know what that means – it's time to get crafty with all things April Crafts wise.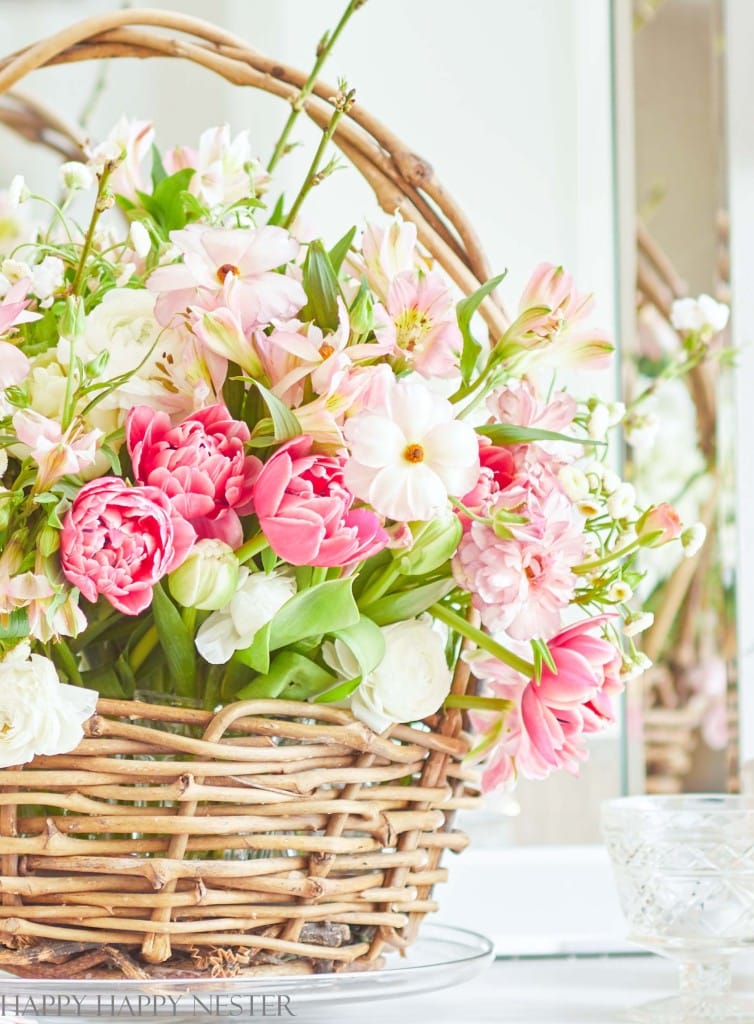 If you're looking for fresh ideas for wreaths, flower arrangements, and other crafts, this post is for you.
They've got some seriously gorgeous wreath ideas that'll have you feeling like a DIY queen in no time.
From simple and classic to more intricate designs, there's something for everyone. And let's be honest. There's nothing like a wreath to add a pop of color and cheer to your front door or living space.
But that's not all – they've also shared some stunning flower arrangements perfect for brightening up any room in your home.
Whether you prefer a wild and free-form bouquet or something more structured and elegant, there's plenty of inspiration to be found.
And if you're feeling creative, they have other craft ideas that incorporate flowers in unique and unexpected ways.
From flower crowns to pressed flower art, there's no shortage of ways to get your floral fix this season.
So, what are you waiting for? Grab some supplies and get ready to embrace your inner florist with these unique April craft ideas.
Your home (and your Instagram feed) will thank you!
Saturday Chitchat with Janine – Volume 115
I hope you're doing well and enjoying this beautiful spring weather in April.
How's your spring weekend going?
Isn't it lovely to see the flowers blooming and the trees getting all green again?
Hopefully, you're enjoying some sunshine, taking a break from the hustle and bustle of everyday life, and doing something fun or relaxing.
What are your plans for the rest of the day?
Personal Note from Janine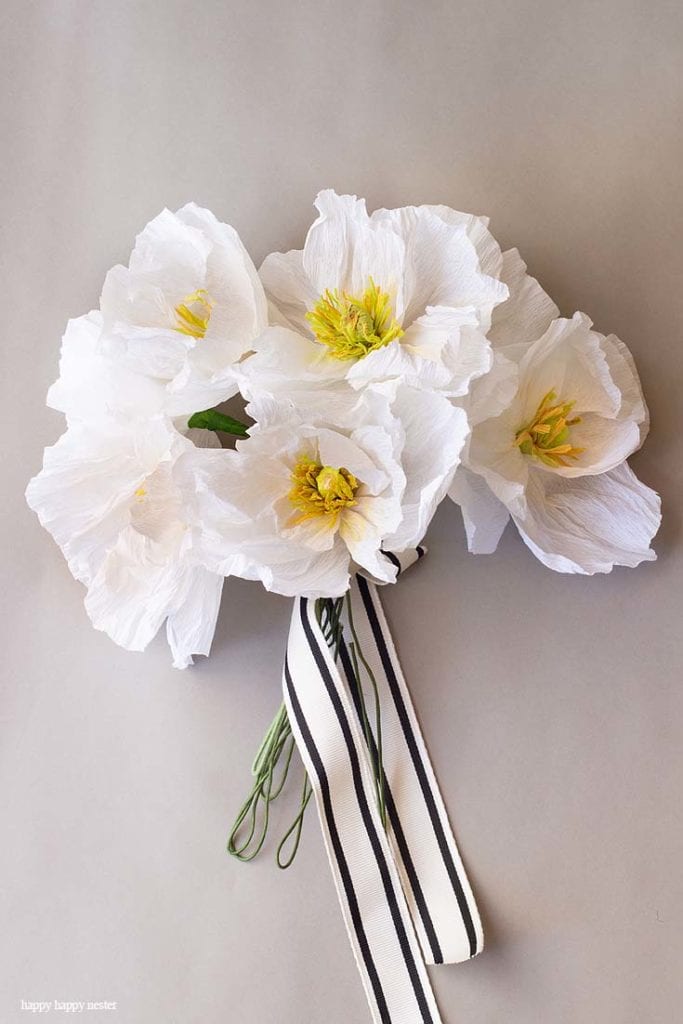 Hey there! It's great to be here chatting with you on this lovely Saturday.
Can I just say I absolutely love Icelandic poppies too? There's just something about their delicate and unique appearance that always draws me in.
It's amazing how a small act of kindness from the flower vendor led me to discover a new love for these flowers. It's the little things in life, right?
And it's so cool that I was inspired to create paper poppies from my own supply of paper. There's something special about creating something beautiful with your own hands. Plus, the fact that they last forever is a major bonus!
I don't know about you, but I think this is the perfect day to sit back, relax, and enjoy the beauty of these gorgeous flowers. So, whether you have the real blossoms or the paper ones, let's take a moment to appreciate the simple things in life that bring us joy.
Cheers to a fun and inspired Saturday!
Cheers,

This Week's Inspiration – April Crafts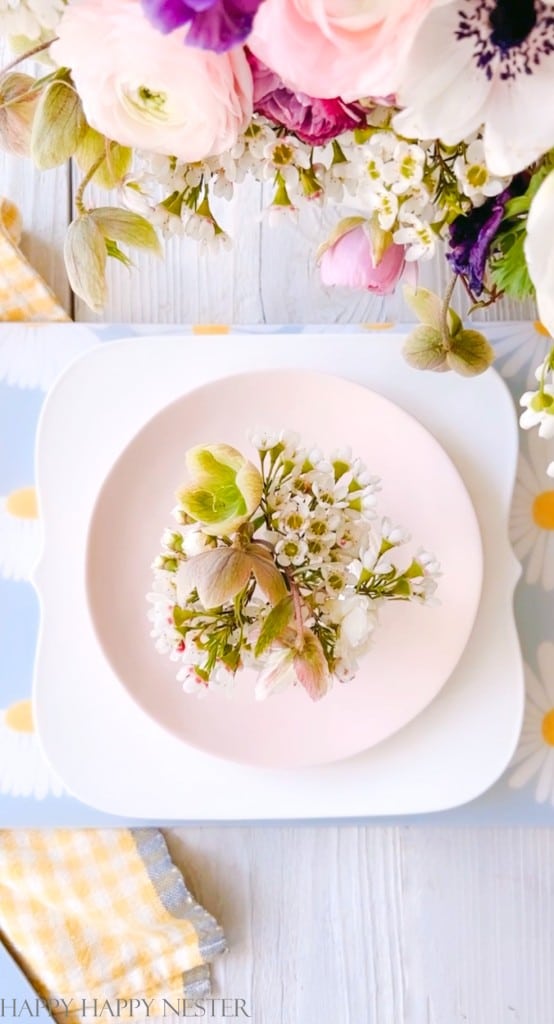 This Easy DIY Placemats project is super fun to create and brings a great touch of personality to your dining table.
They're eco-friendly and simple to clean, but they also have a fantastic, natural look that adds warmth and texture to any dining setting!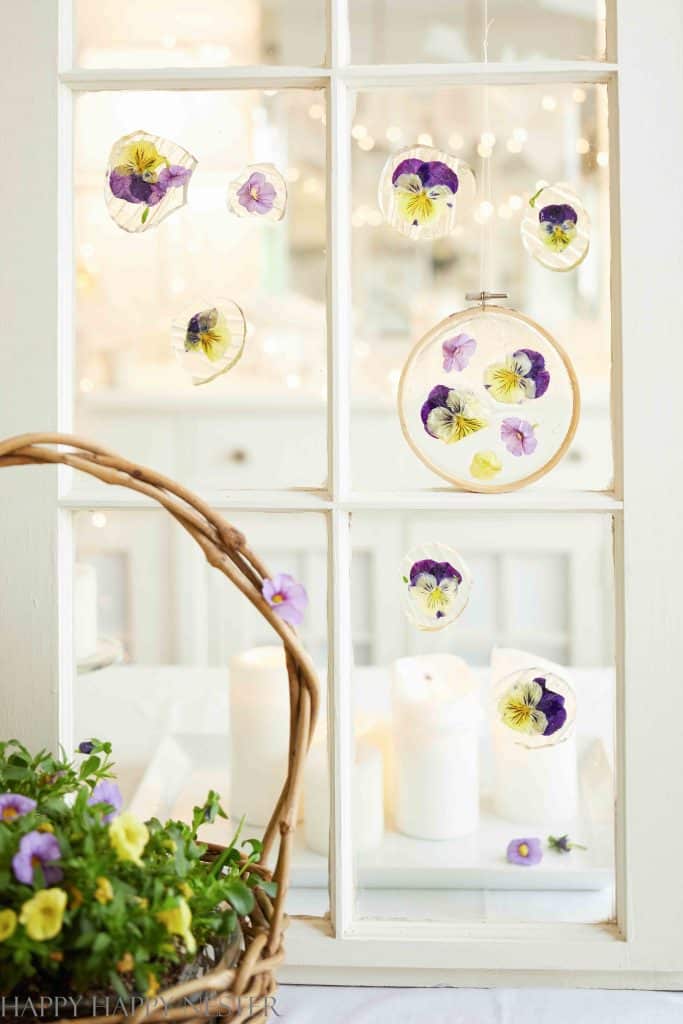 In today's post, I'll show you How to Make Suncatchers. It's such a fun craft for adults and kids.
All you need are a few materials, and in just a few minutes, you'll have a stunning piece of art to hang on your wall or window!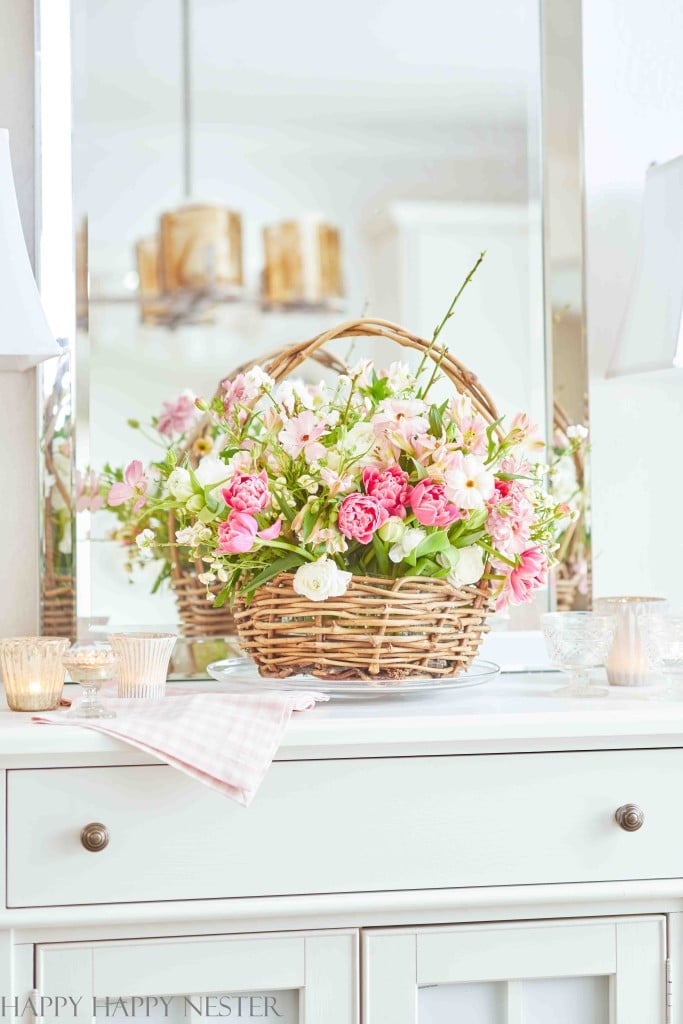 Basket Flower Arrangement Step by Step
There's something about a Basket Flower Arrangement that feels cozy and inviting. There's just something about the combination of natural materials that gives it such a warm and homey feel.
You can use all sorts of flowers and greenery, like wildflowers, herbs, and even twigs or branches, to add some texture and interest.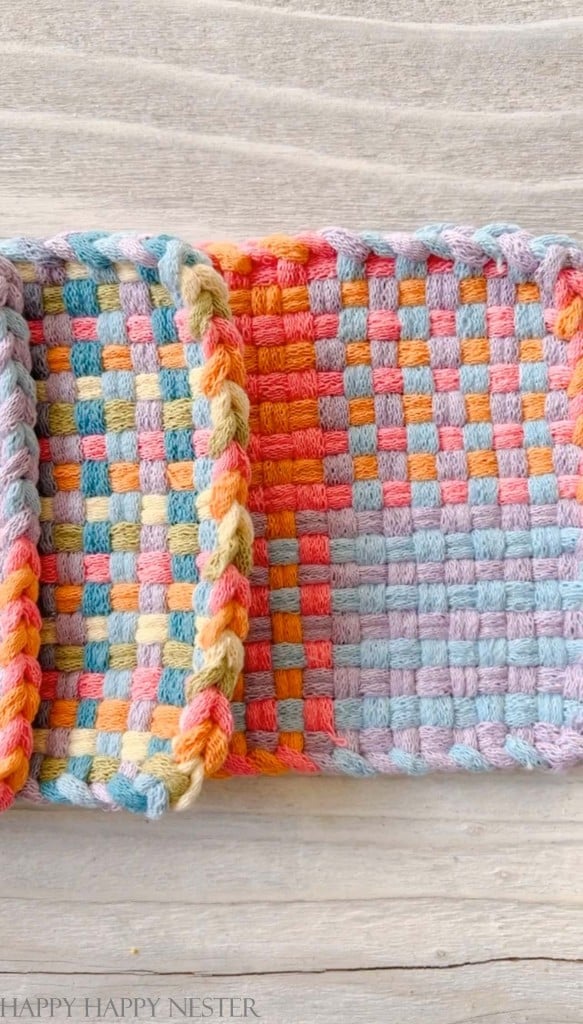 How to Finish a Potholder Loom
Woven homemade colorful potholders are a great DIY project for anyone looking to add a touch of personal style to their kitchen.
In this tutorial, I'll show you how to finish a potholder loom and start and make a cute pot holder with fun colors!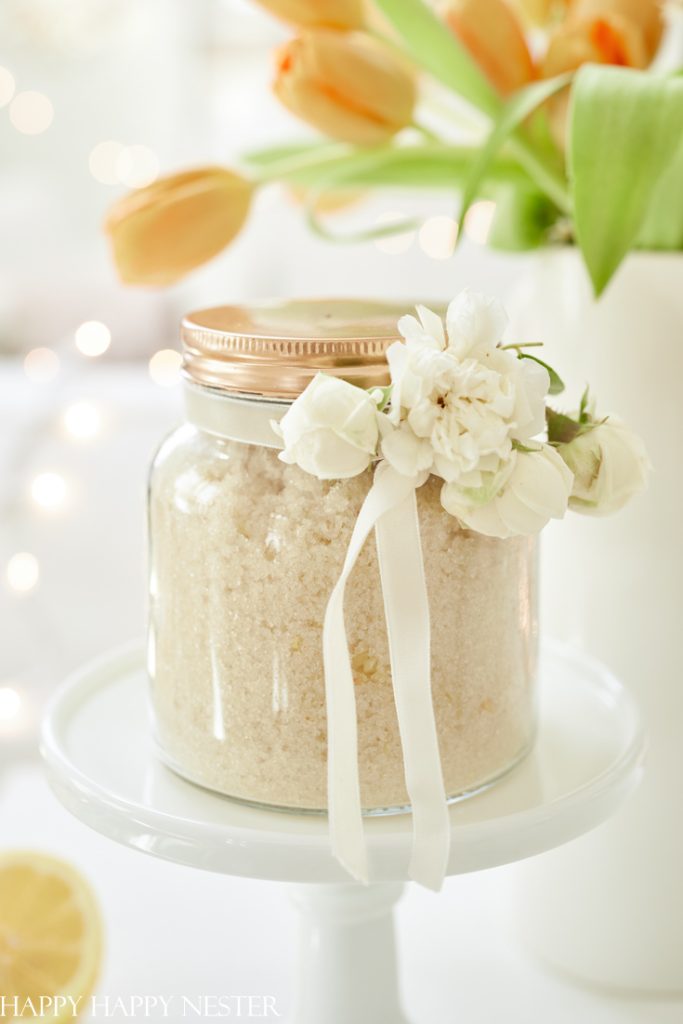 Lemon Sugar Scrub Recipe with Olive Oil
Here's an easy Lemon Sugar Scrub Recipe that uses Olive Oil. The body scrub recipe calls for some fresh lemon rind and a few drops of citrus oils.
Make sure to place it in a pretty jar with a ribbon and give it away as a lovely gift to family and friends.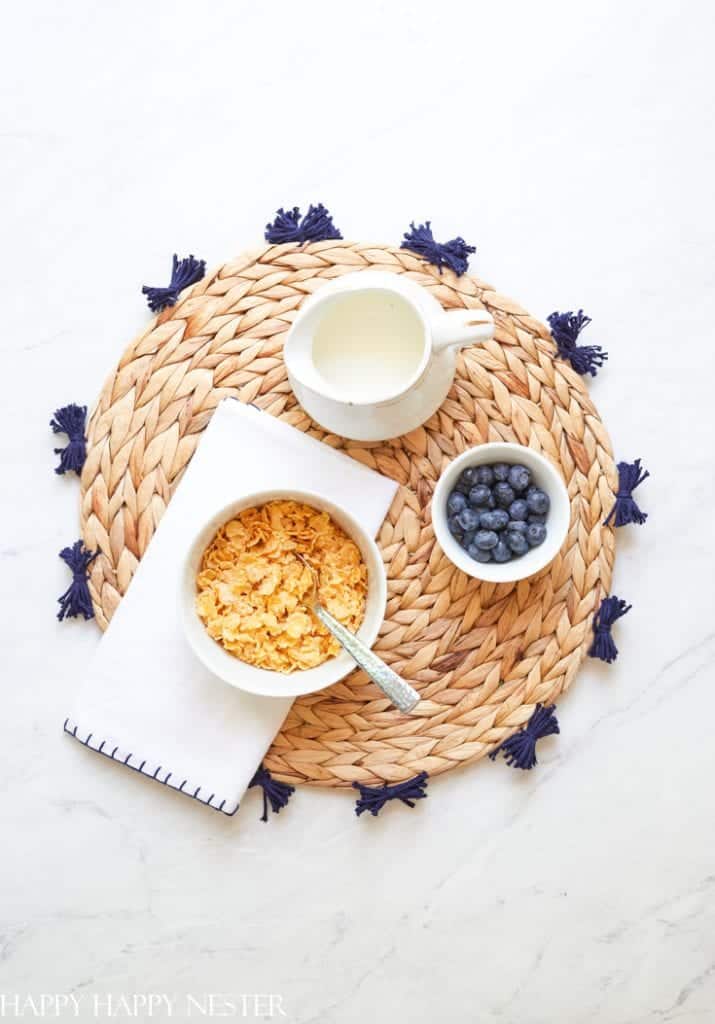 Boho DIY Placemats with Tassels
These Boho DIY Placemats with tassels are easy to make!
This simple project adds just the right boho accent to a hyacinth round placemat. I added a navy blue fringe, but you can add whatever color you like to match your table decor.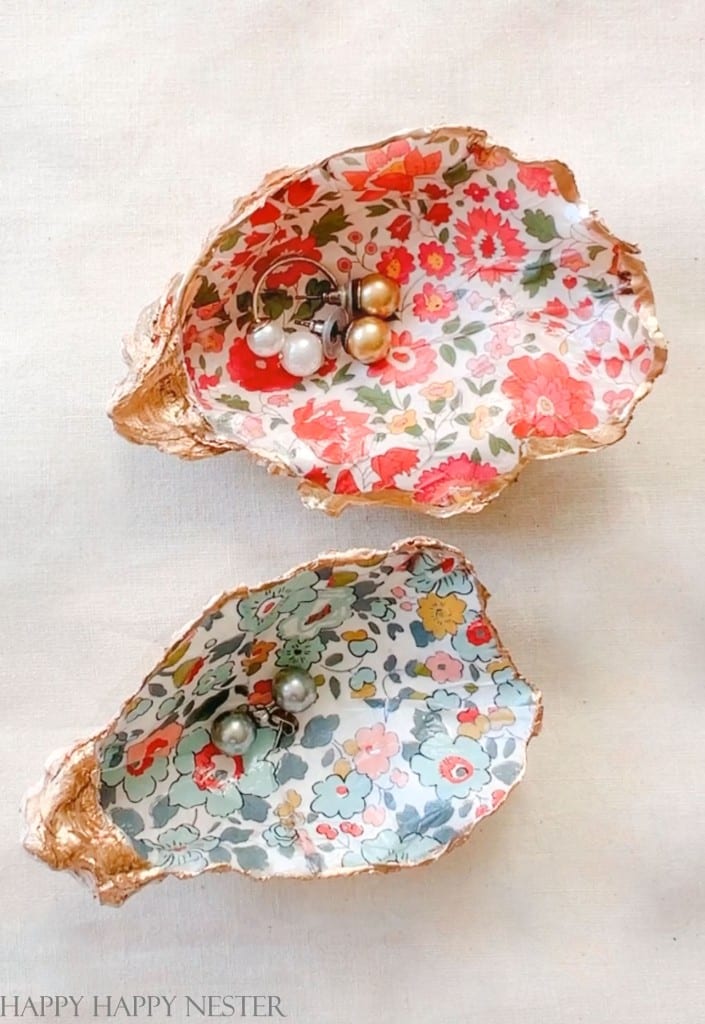 These cute trinket shells are fun to create and just as fun to give as gifts. I bought one of these Decoupage Oyster Shells and tried making this easy craft.
This simple decoupage project only requires a few supplies, Modge Podge, oyster shells, paper, and bleach.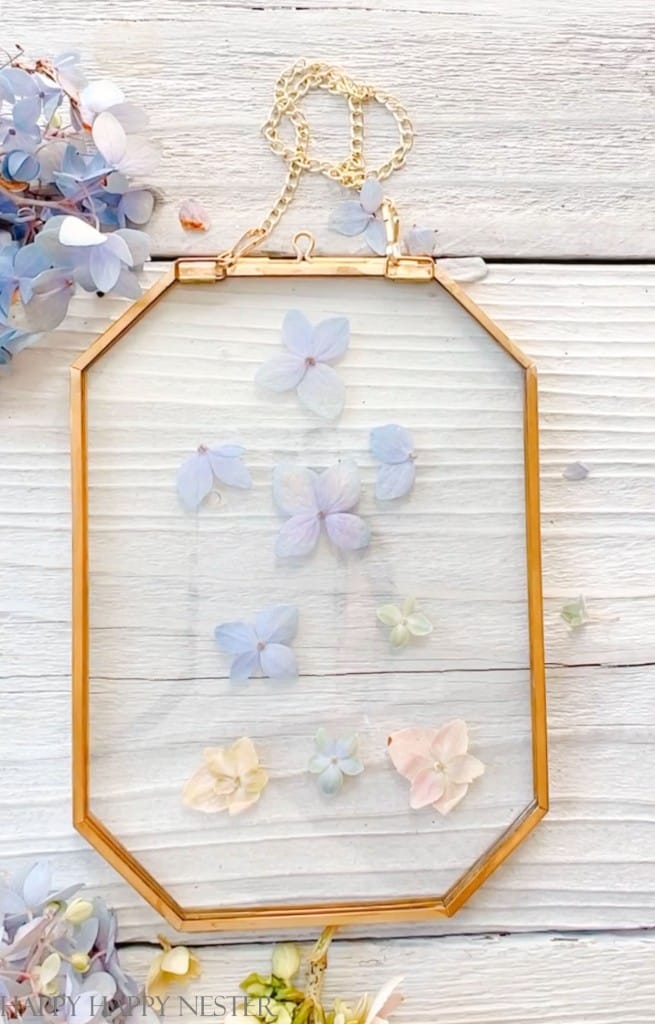 Framing Pressed Flowers Between Glass
Here's an easy way of Framing Pressed Flowers Between Glass.
Pick flowers or leaves from your garden, press them between wax or parchment paper, and then place them in the glass frame. It's a simple craft that preserves your favorite flowers.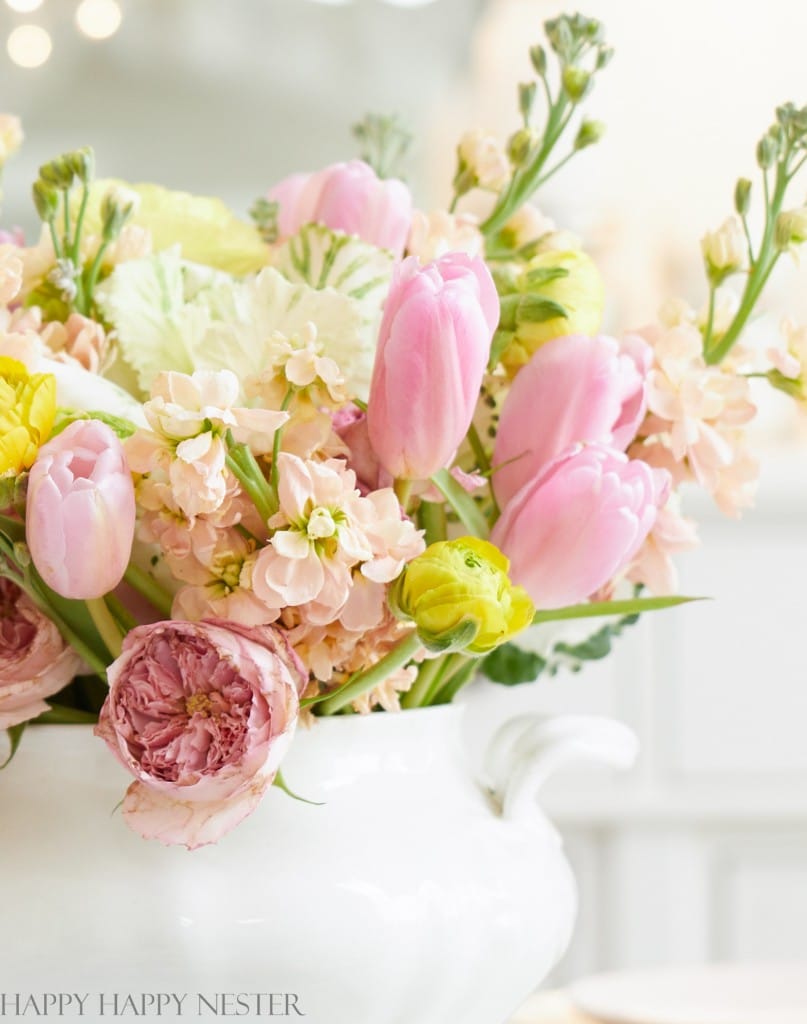 Creating a Vintage Flower Arrangement typically involves using a combination of classic flowers, colors, and textures that evoke a sense of nostalgia and charm.
I love all flowers, but the vintage-looking ones have a special place in my heart. When they're put together in a bouquet, the style is just gorgeous and timeless!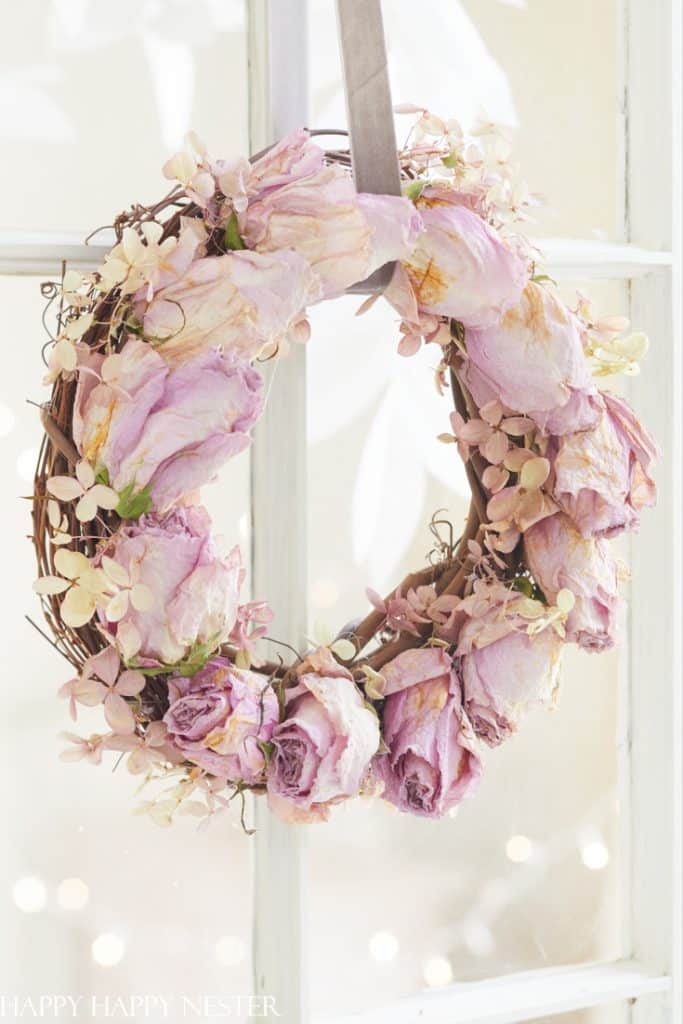 Easy Pink Rose Wreath Tutorial
This Easy Pink Rose Wreath is natural, dainty, and pretty. It only takes a few minutes to create, and it's pretty inexpensive.
The results are a homemade romantic rose wreath that looks gorgeous on a windowpane, wall, door, or mantel.
Boutique of the Week – Kitchen Organizing Baskets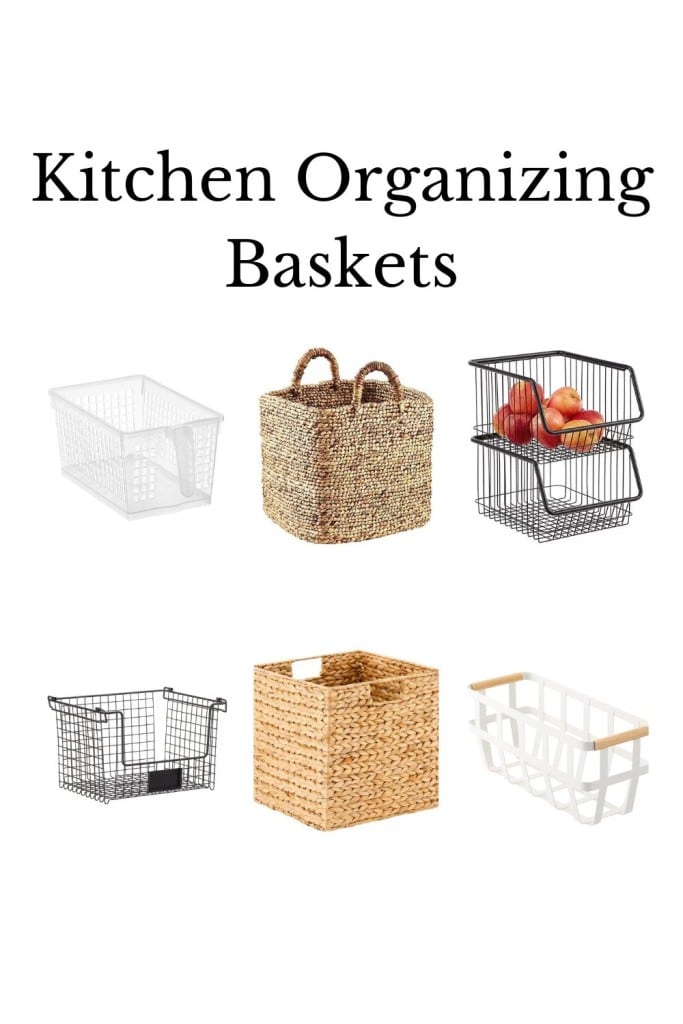 Hey there! So, have you ever found yourself digging through a pile of pots and pans to find the one you need?
Or your kitchen cabinets are so cluttered that you can barely close the doors. Well, I've got a solution for you – Kitchen Organizing Baskets!
My Favorite Things – April Crafts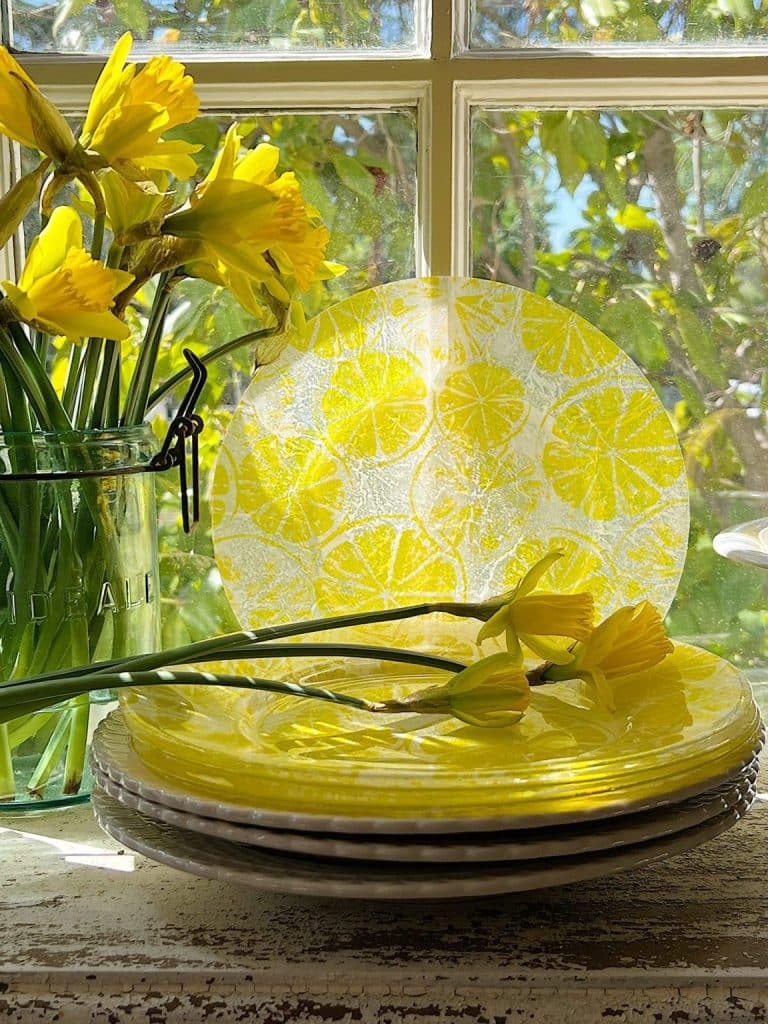 How to Make Your Own Lemon Plates
Can't find something yellow to buy? Well, make it. Follow Leslie and her tutorial on how to create the cutest lemon plates!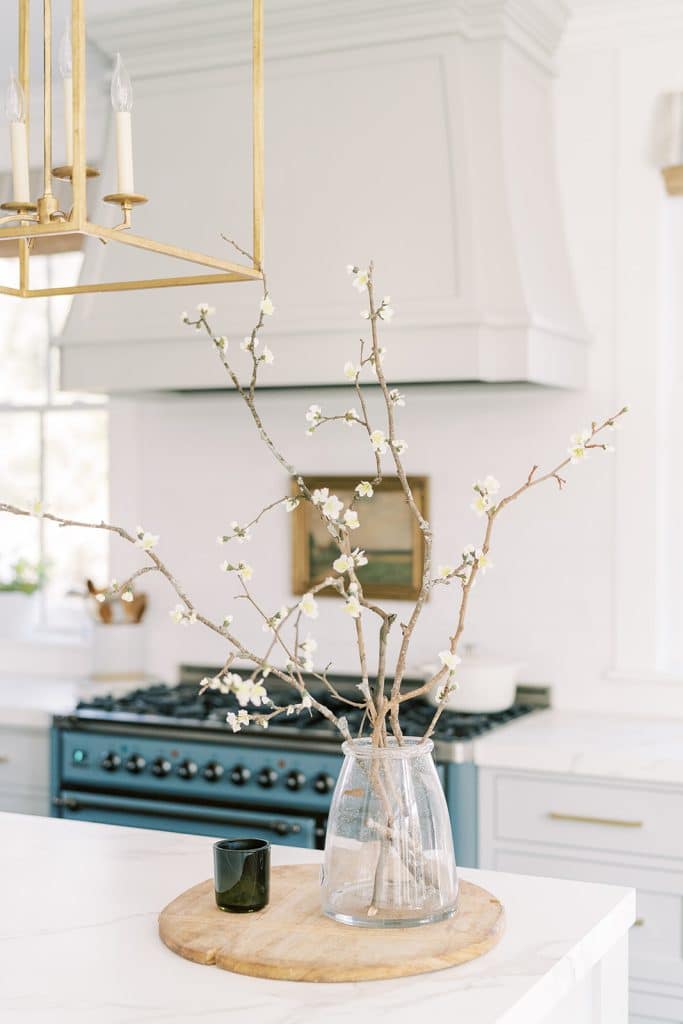 Spring is all about blooms. Join Jackie and learn how to make this blooming branch of beautiful flowers for your decor.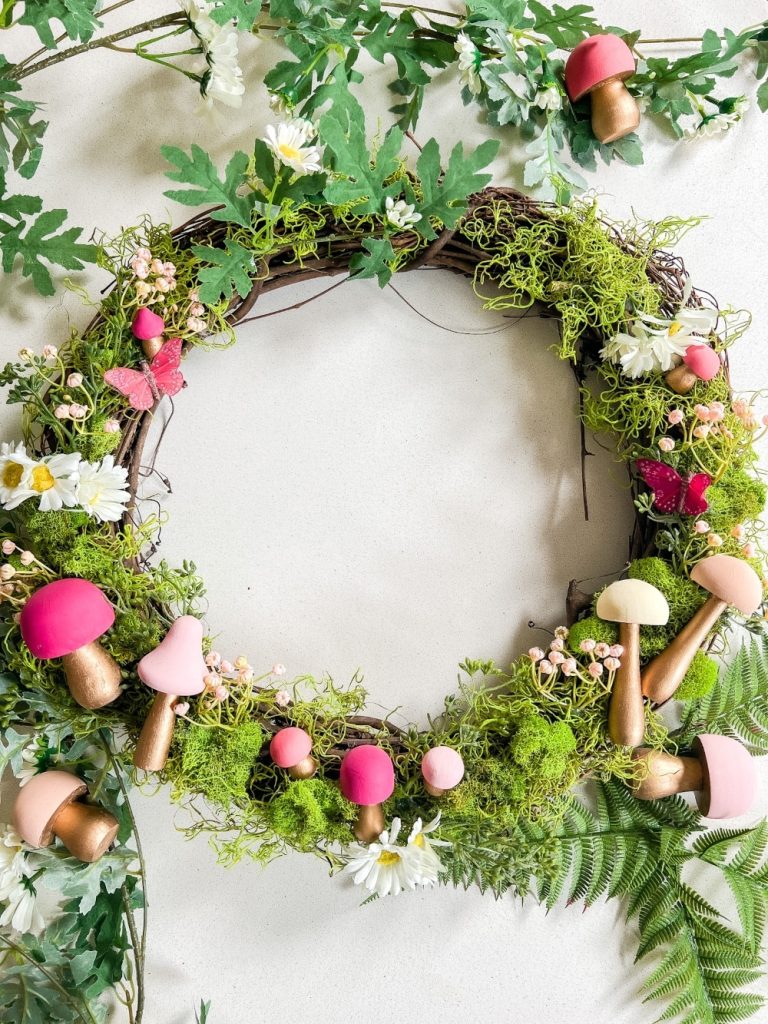 Spring Mushroom and Moss Wreath
Celebrate Spring with Jen by making this DIY wreath with wooden mushrooms, butterflies and moss!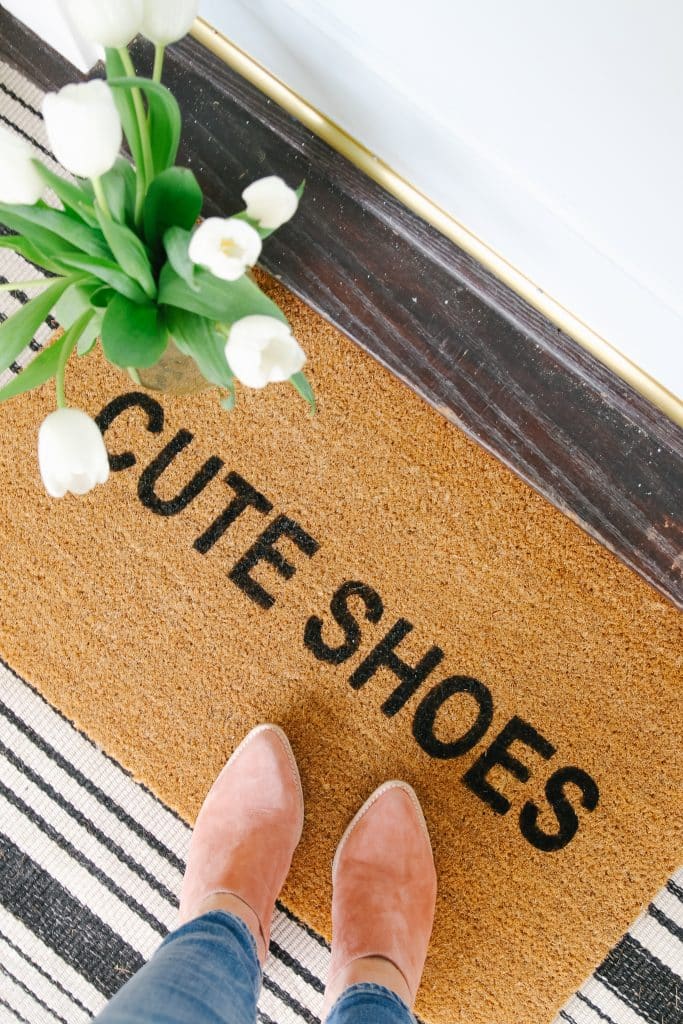 Want to personalize your front entryway with your own unique saying? Join Ashley to do so!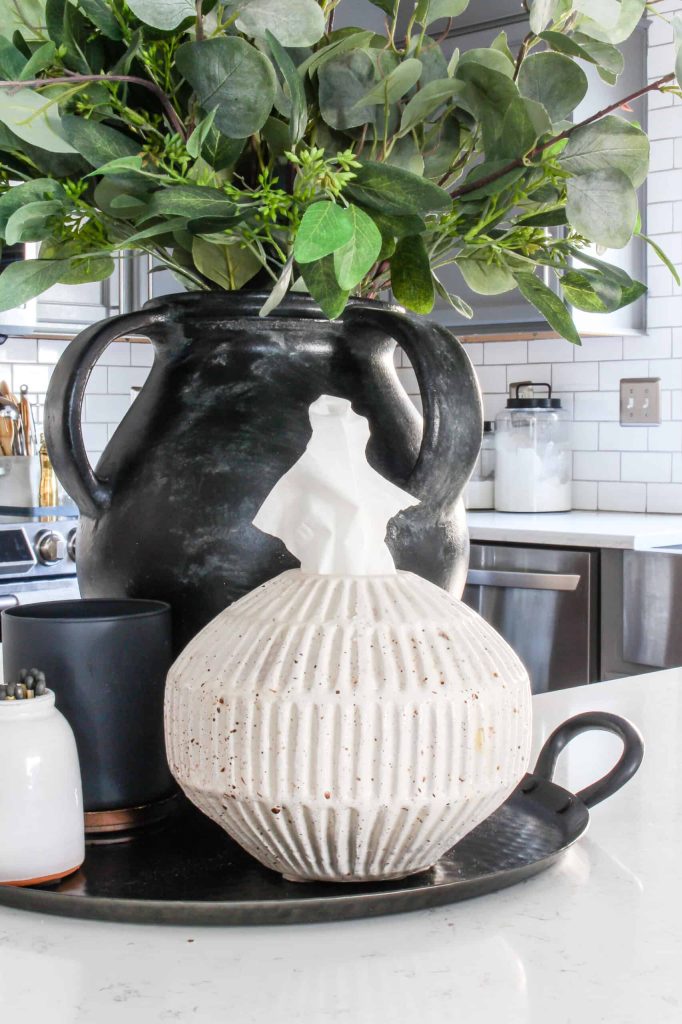 Ditch those boring and unattractive tissue boxes for a multi-purpose vase! Learn what shape and size of vase creates the perfect and most stylish DIY vase tissue holder with Laura.
What's Trending On The Blog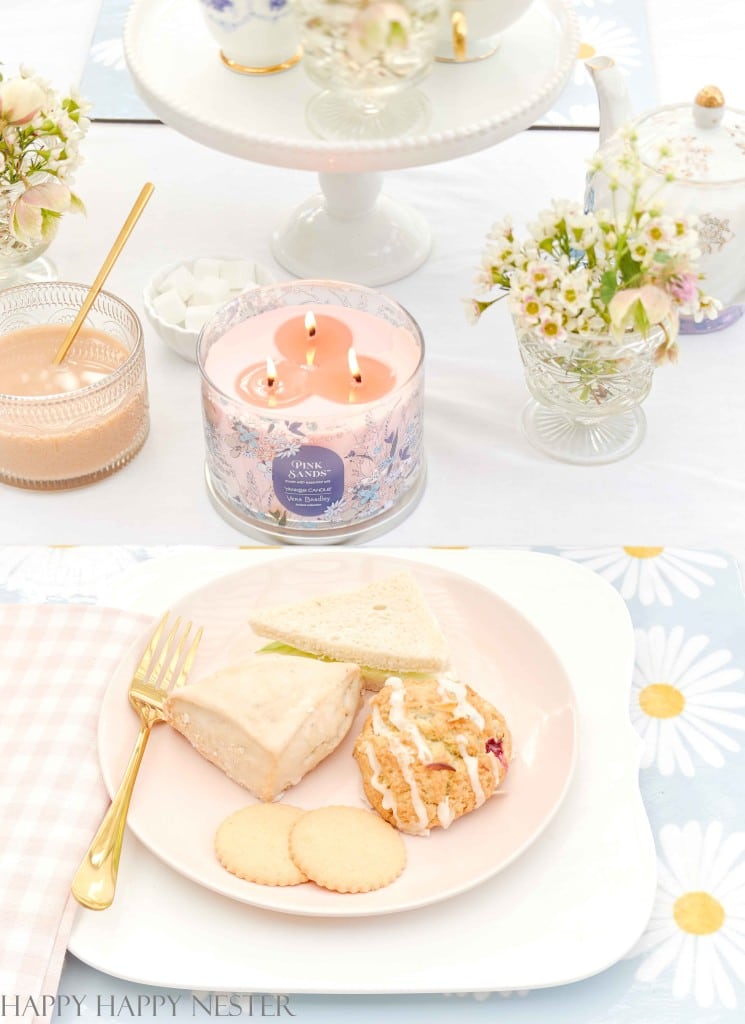 Mother's Day is fantastic because it's a chance to give back to the amazing women who raised us. And what could be more perfect than throwing a Mother's Day Tea Party in their honor?
And I'm absolutely obsessed with flowers, pastries, and candles when it comes to decorating a table. And I am so thrilled to dish out all the deets on how to throw the ultimate tea party!
Hey, just wanted to share a link with you in case you're interested in checking out these amazing candles. The colors and fragrances are absolutely stunning, and I'm completely in love with them!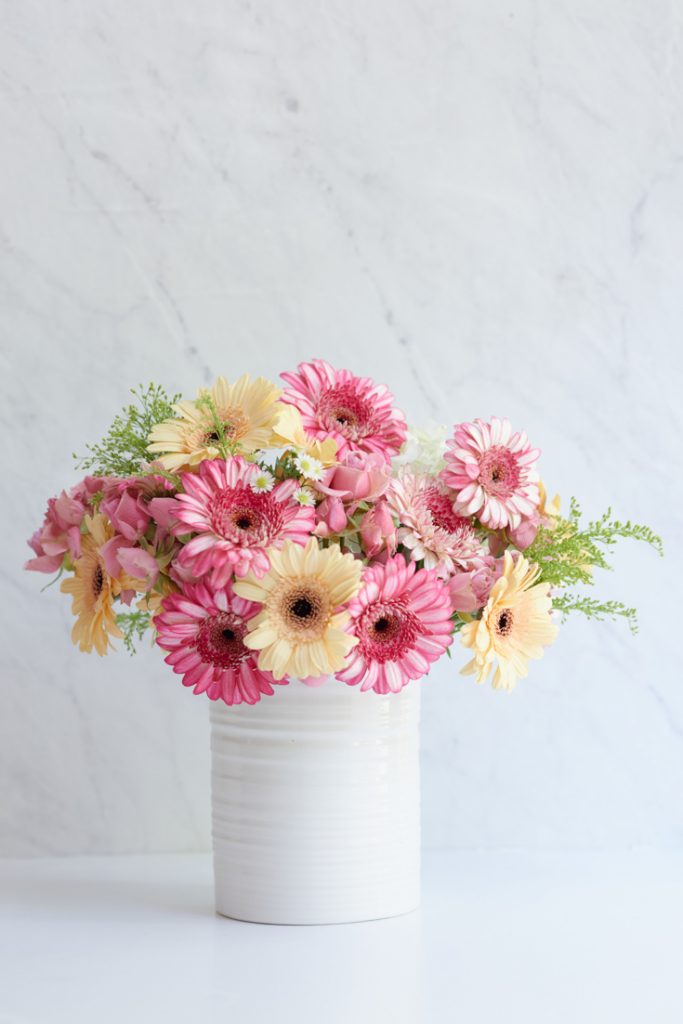 Trader Joe's Flower Arrangements
I create floral arrangements. I have always been a huge fan of them. Whether it's planting blooms, creating bouquets as decor, or picking them from a field, I admire their beauty!
So come on and check out these Trader Joe's Flower Arrangements!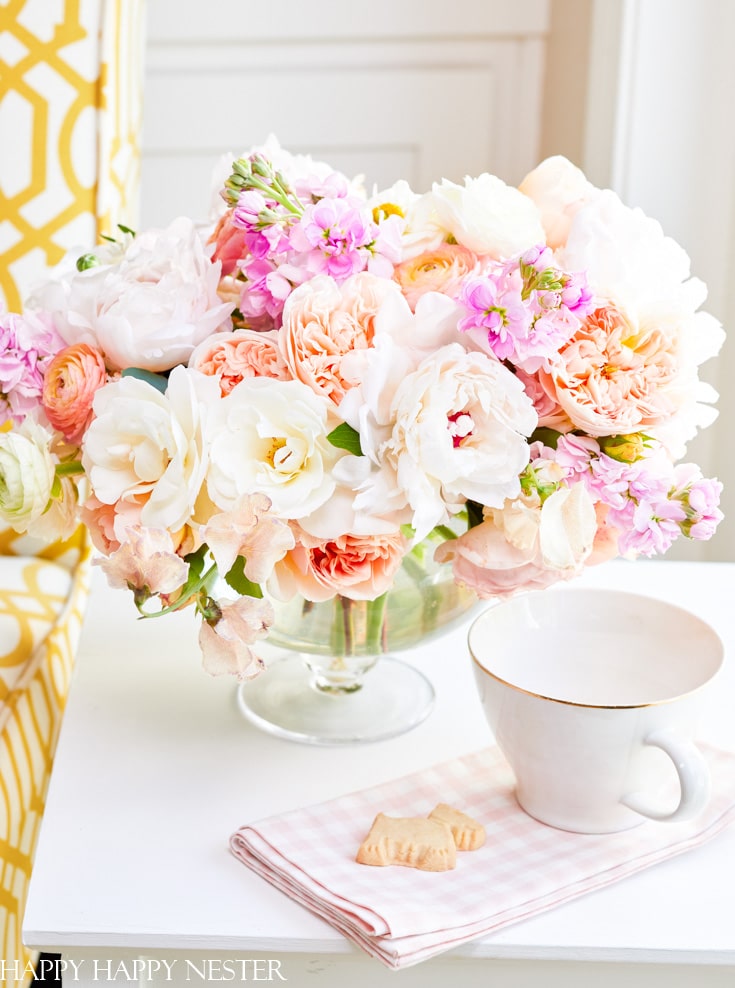 Soon the stores will be bursting with peonies, and you'll want to look at this post on Peony Arrangement Ideas.
I find it's always helpful to know which flowers to buy before going to the store. That way, you save time and money and shorten the time spent at the store.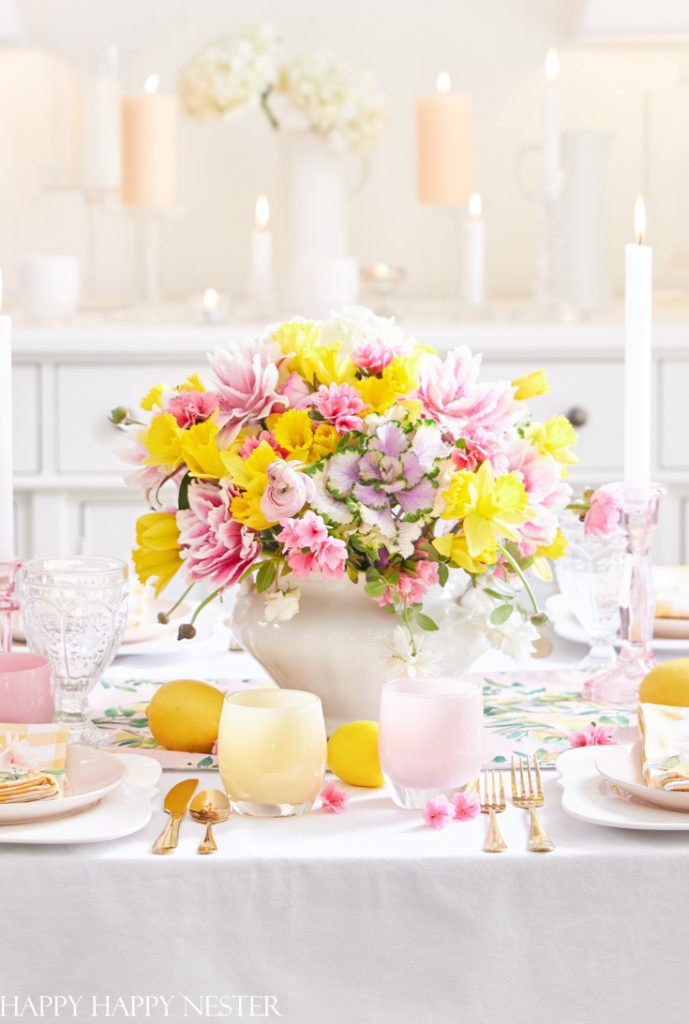 Here's an easy Floral Centerpiece DIY that uses grocery store flowers and a few garden flowers and fillers.
A few factors go into designing a flower bouquet, and this tutorial will help you create the prettiest table settings once you implement these key components!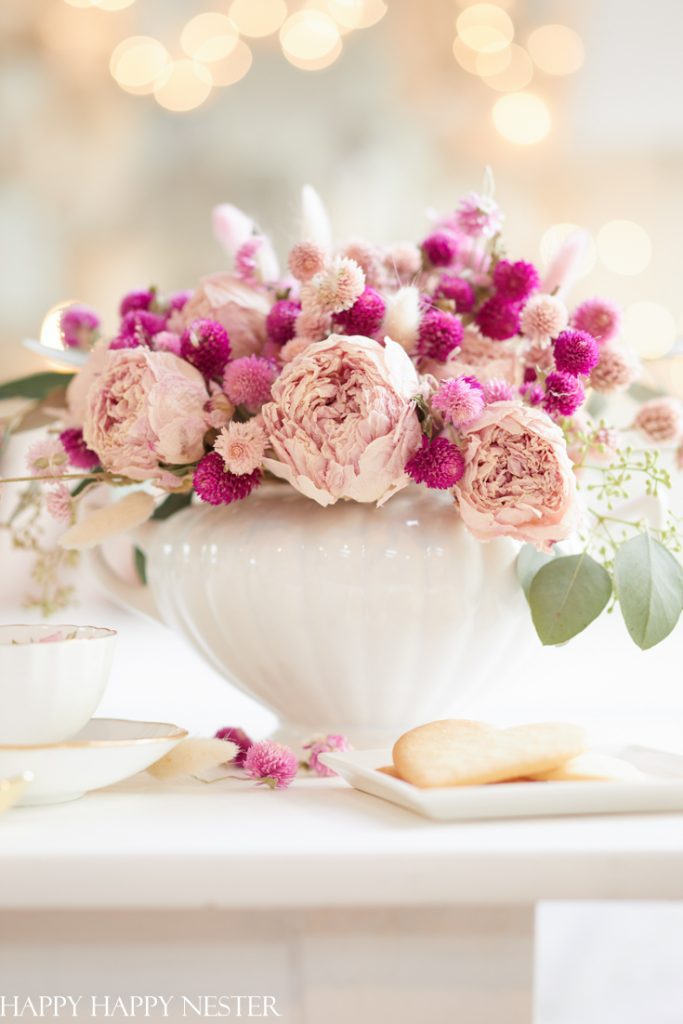 People have asked me to make some Dried Flower Arrangements, so today, I'm sharing my latest design.
The flower's bright colors are stunning in the vintage soup tureen turned into a vase. Learn how to create this timeless floral arrangement.
This Week's Tip – Make Candles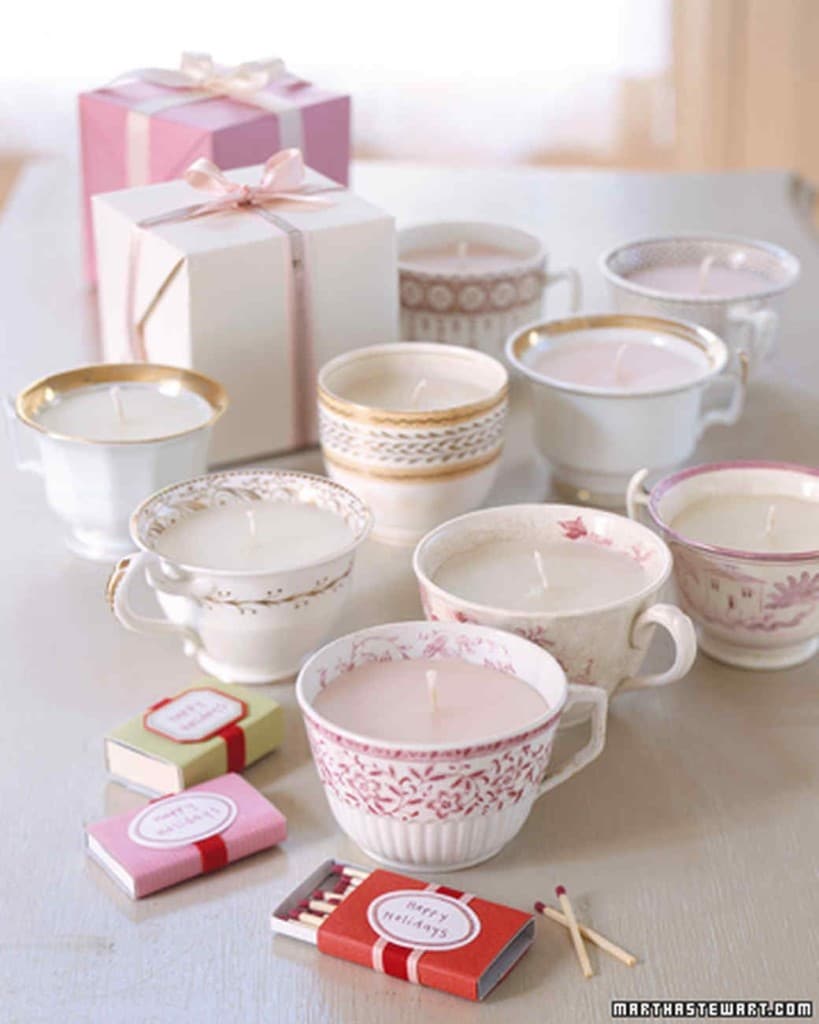 Make Candles Out of Kitchen Items
Are you looking for a pretty gift idea or want to add some new candles to your collection? Here's a fun and easy DIY project to make your own candles using either a family tea cup or an empty yogurt jar.
One of the things I love about candle-making is how simple it is to pour the melted wax into various containers. With a few added scents and colors, you can quickly create a brand-new candle that's uniquely yours!
My tutorial on candle making is super helpful, but if you want an easy kit, here's the link to one.
Latest Obsession – Painted Bread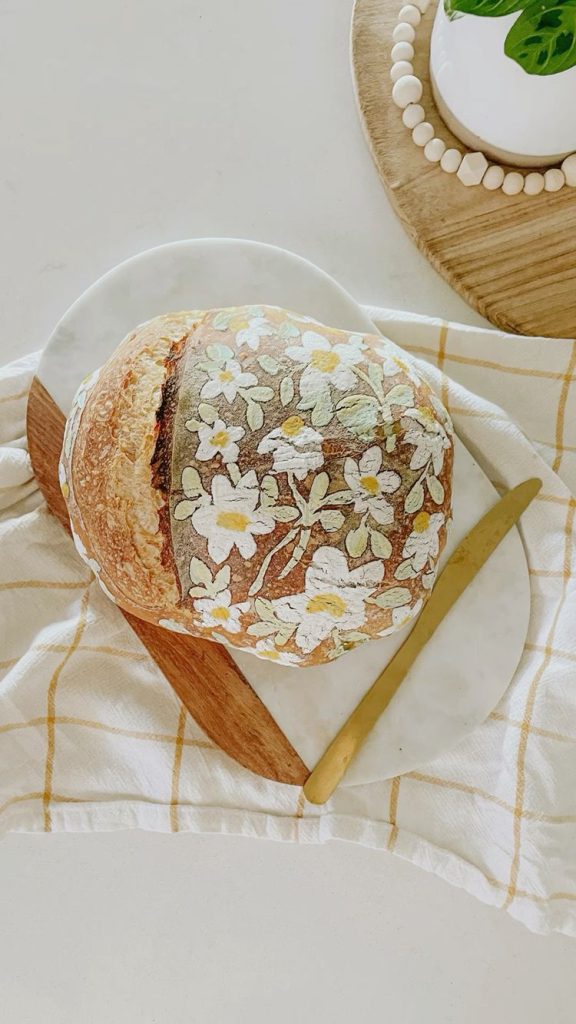 Painted Bread
Hey, have you checked out those amazing hand-painted loaves of bread? They look incredible, and I'm really itching to give it a try myself.
Basically, you make your bread dough as usual, but before you pop it into the oven, you paint it with some food coloring to create a beautiful, colorful design.
I've been thinking about trying this out for a while now, and who knows, maybe I'll even create a tutorial to share my experience with others. Stay tuned!
---
Hey there!
How are you? I'm so happy you're here. Today's post is so fun because I always love putting together my favorite crafts for other crafters to create!
I hope throughout the weekend you have the time to try one of these April crafts out 🙂
Stay tuned to the blog, like always, for more inspiration!
Bye!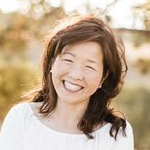 Latest posts by Janine Waite
(see all)