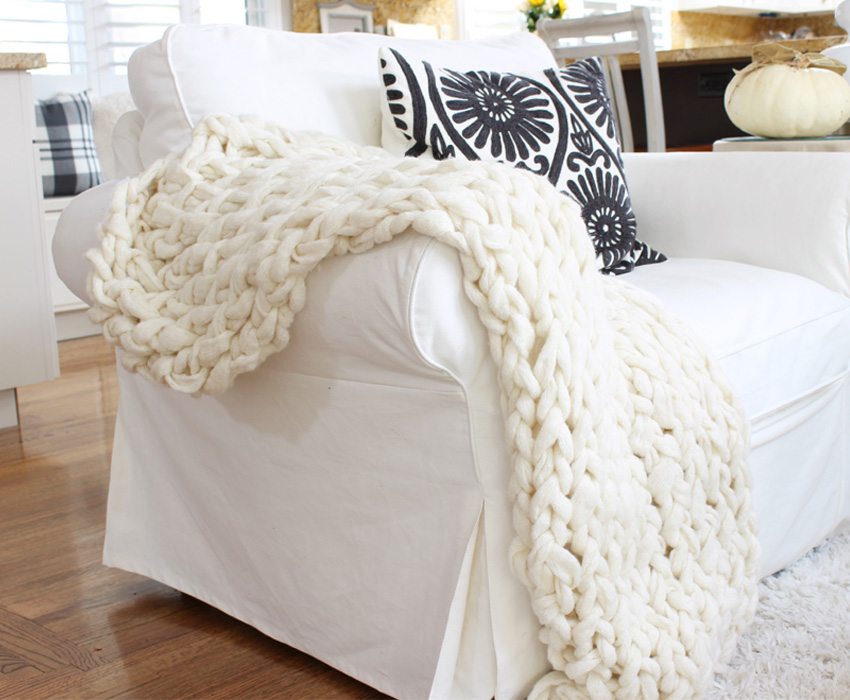 IKEA Ektorp Chairs Are The Best!
Out with the old and in with the new. In our case, it's out with the dark colors, and in with white and light. We have lived in our Northern California home for about five years. And after remodeling the kitchen, family room, dining room and living room, I'm finally getting around to decorating our home with furniture.
As some of you know, we used to live in Seattle, Washington, before moving to sunny California. While we lived in the Pacific Northwest, I collected dark furniture and décor that emulated the Starbucks coffee shops! It was a nice and cozy feel and perfect for those long dark winters! But, now that we are living in California, my soul craves light and white.
So, at the end of 2014, we took the plunge and bought a Crate and Barrel white slipcover couch. I did a ton of research and even shared a blog post on my
fabric stain test
.
I thought, that if I was going to purchase a white sofa, I wanted to know how it was going to clean up. So far, the sofa has been awesome, and surprisingly, we have kept it pretty clean. I must let you know that we don't have any pets since my son is allergic to everything fun. Also, my kids are teenagers and aren't allowed to eat anything in the living room. And if you noticed on the chair in the foreground, there is a faux fur blanket, that I have the kids throw down before sitting.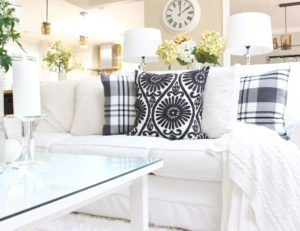 So, first we bought our Crate and Barrel sofa, but the chairs that went with the set were so expensive, that my husband nearly had a heart attack.
So we opted not to buy the two Ikea chairs.
I still really wanted the complete white décor, so on a whim, I hopped onto Craigslist for a quick looky! Well, there were a few IKEA, Ektorp white slipcover chairs for sale! They ranged in price, from $40-$150. So I contacted an owner, who was selling their chair. But, of course, the slipcovers were pretty stained.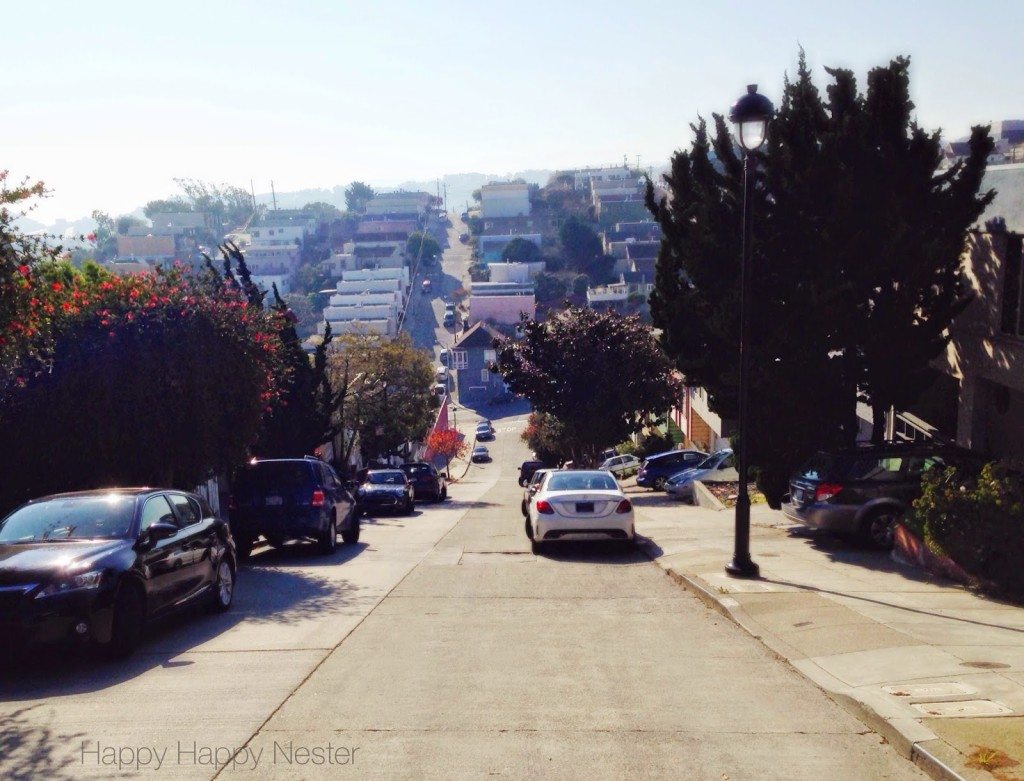 Here is a photo from our first trip into the city. I thought I would share with you the steep hills of San Francisco! The funny thing about the San Francisco city dwellers is that they are so tight for space, that they are giving up these pretty bulky IKEA chairs for an essential home décor!
Now, onto the cleaning of these white slipcovers.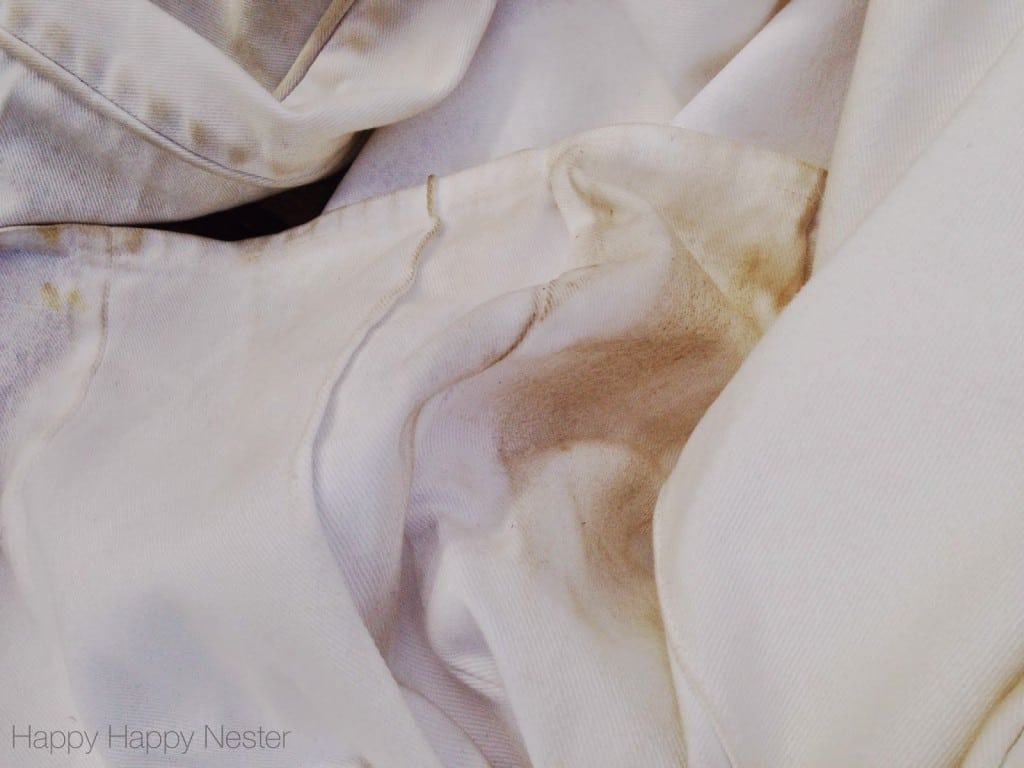 Here is a sample of the dirt that I was faced with. I was pretty intimidated at first.
I must state that this cleaning method should only be used on Ikea Ektorp white slipcovers!
Without hesitation, I first soaked them in 1/3 part water and 2/3 chlorine bleach. Then when some of the stains were still there, I did try a little bit of oxy clean. I soaked them, according to the directions on the container.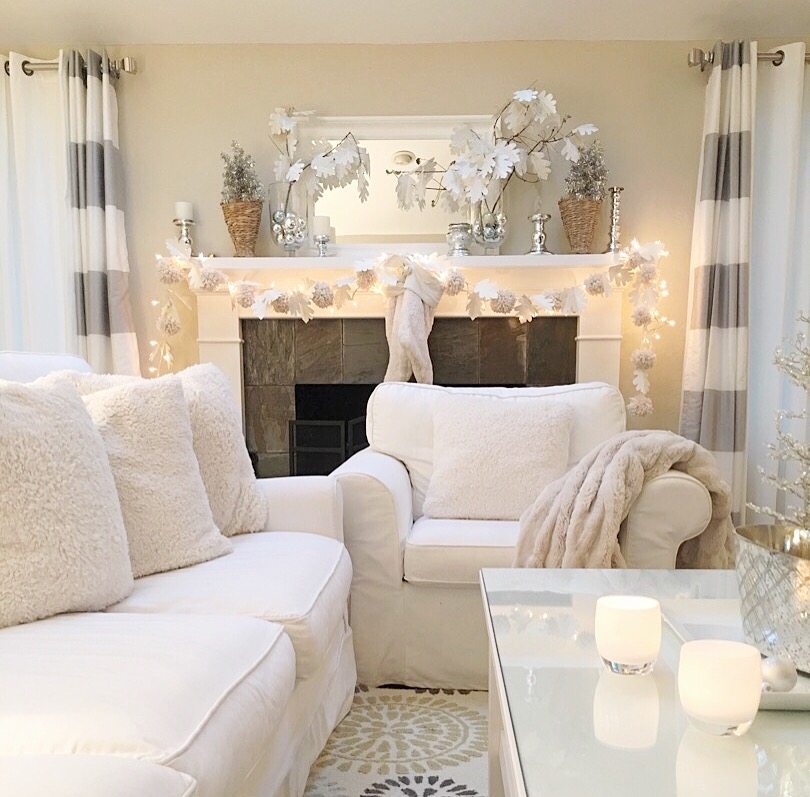 On the tough stains, the only thing that worked was pouring straight bleach on the stains and watching them disappear. I didn't let them sit for hours in the bleach but rather watched them. I was worried that if I let them sit too long, the fabric would turn yellow.
I didn't have this happen, but I have had it happen on white clothes. On one of the slipcovers, it had either a pencil or pen mark, and I was worried I wasn't going to get the stain out. You see, when I did my little
stain test
in my previous post, the pen mark was very difficult to get out. But, strangely the satin came out pretty quickly with bleach.
I washed all the slipcovers in regular detergent and washed them on my machine's white setting. I heard that the hot water will shrink the covers. It didn't shrink my slipcovers, but then again mine was used.
4    I have read that some people will wash their Ektorp slipcovers with 2 scoops of oxyclean in their washing machine. I didn't do this step, and they still came out clean.
5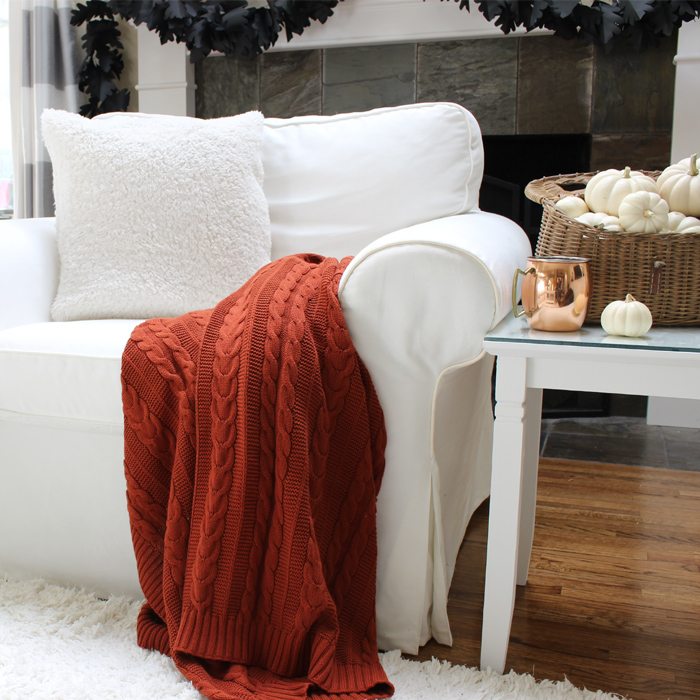 If you have a bad stain, make sure you handle it immediately, don't leave it in for the next day. I found in my stain test that a pen mark I
tested
was difficult to get out when I waited until the next day to deal with it. I also read on the internet other blogger saying the exact same thing.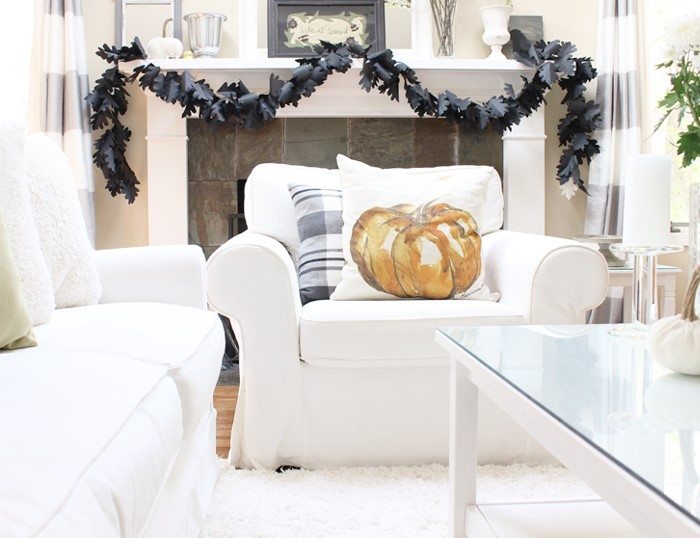 So, if you buy either a new or used Ikea Ektorp chair and you happen just to want a new slipcover, Ikea sells the white ones for $29! So, the chair in this photo has a brand new slipcover. It turns out that this chair had dog stains (it looked like red paw stains) that I just couldn't remove. So after many washes, I decided just to buy a new one. The price is so reasonable that I think I'll buy a different color, so I can switch out the look now and then. I'm sold on the Ikea chair and especially buying them on Craigslist is the best way to go. For the two chairs, I paid $90 and then an extra $29 for a new slipcover.
I hope you found this post helpful! Drop me a line or leave a comment if you would like to me to add to this post anything you have found works on stains. I always love hearing from my friends!
Cheers,

Here are some more posts you might like.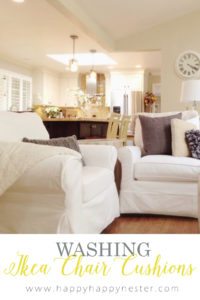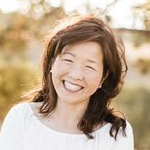 Latest posts by Janine Waite
(see all)