Today's Happy Decor Project is my Master Bedroom.
Slowly but surely we are revamping our 1960's Ranch Style home. Our home has been a labor of love and of course patience!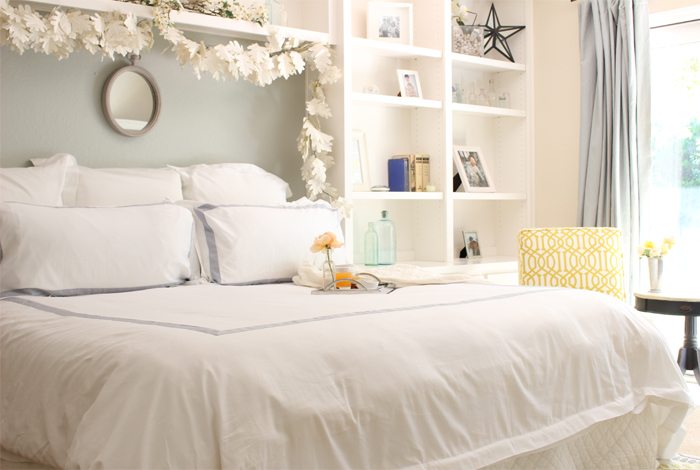 Master Bedroom Refresh
When we bought our home almost seven years ago, the master bedroom was a bright yellow and the paint was a Restoration Hardware color.  The little swatch appeared mellow, but instead of a soothing atmosphere is was more like a bright pre school rumpus room.
Well, I wanted a more serene bedroom, so I went with light blues and beige.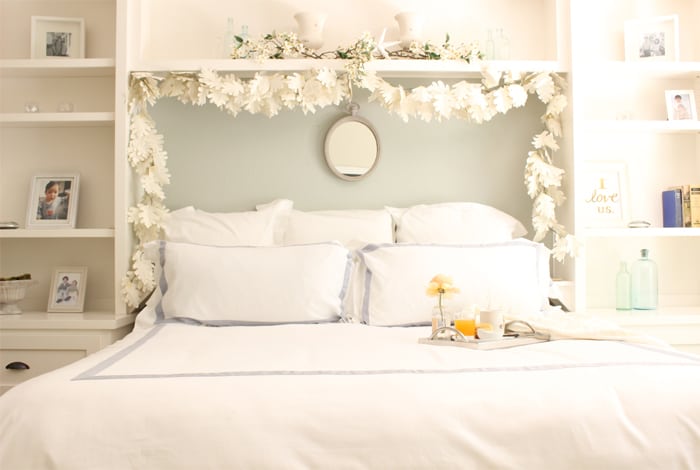 I painted the spot above the bed the same color as our bathroom walls. The color, Restoration Hardware's Silver Sage has been around forever, and it emits a tranquil feel that I was after.  The other three wall colors are Benjamin Moore's Muslin which brightens up the room a bit.
At first, when I had the Silver Sage on only that one wall, my husband had his doubts that it would work.  I told him to have faith in my design abilities.  Once I put drapes up that matched the Silver Sage and also brought in decor in that color…
He finally admitted that it was working, ha!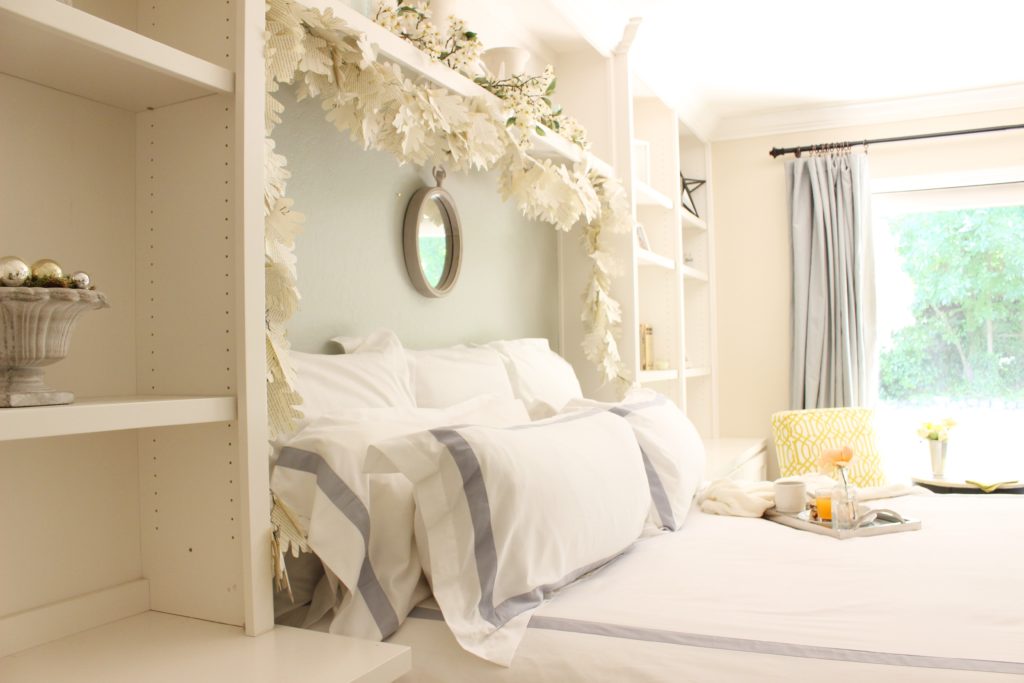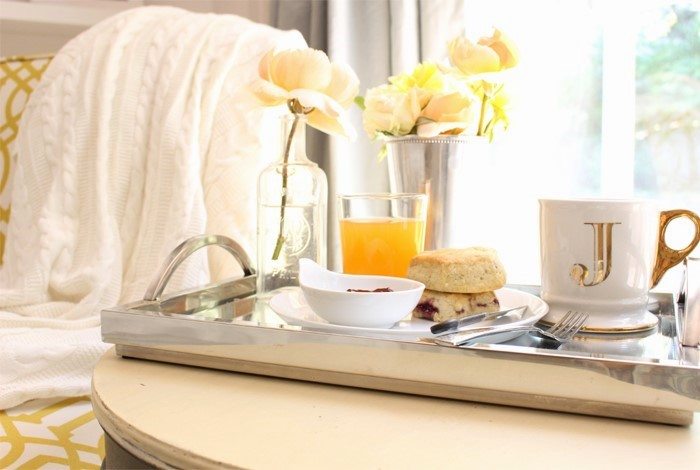 I always felt that the bedroom and bathroom didn't flow together nicely, but now with the accent bedroom wall spilling over to the master bedroom, they feel more coordinated! If you happened to miss my latest refresh of our bathroom here is a link to my bathroom post: 
Master Bathroom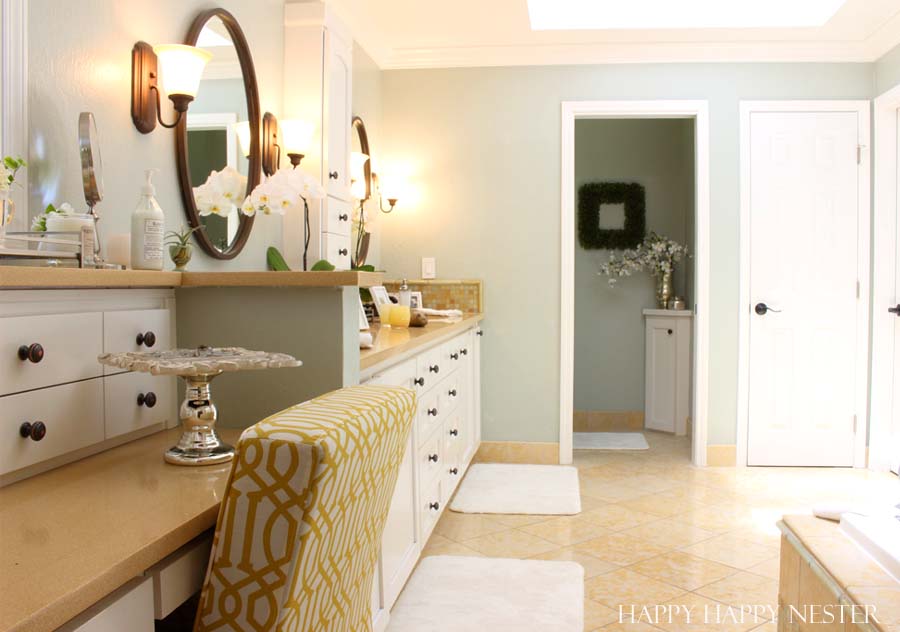 Every evening when we retire to bed, our room always make me smile. I'm so happy I made the small changes and creating a new look that is serene and cheerful. Don't be afraid to grab a can of paint and design a new look in your home!
Thanks for visiting and until next time,
Cheers,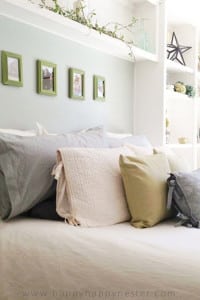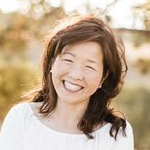 Latest posts by Janine Waite
(see all)