Let's talk summer throws.
Summer Throws Galore!
Don't you just love this time of year?
I especially love how the warmer weather gets us all out in our yards.  If you are like us we are cleaning up our garden and setting up our outdoor furniture.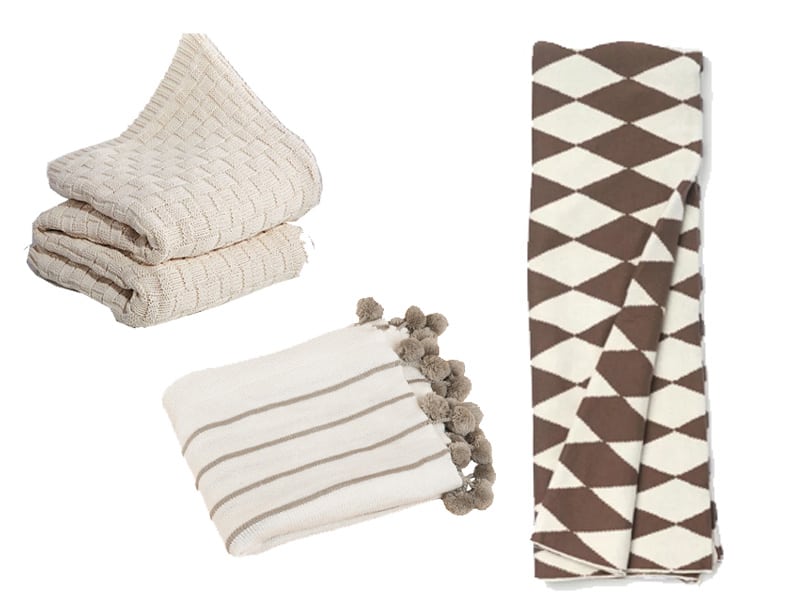 Throws from left to right: Beige Basketweave West Elm Throw | Amity Diamond Throw | Target Pom Pom Throw
As some of you know we finally carved out a few wonderful outdoor living spaces  as well.
So, now we hangout outdoors most summer evenings, but on occasion, our nights will be a bit chilly. So, with a few cool summer evenings, out pops our summer throws.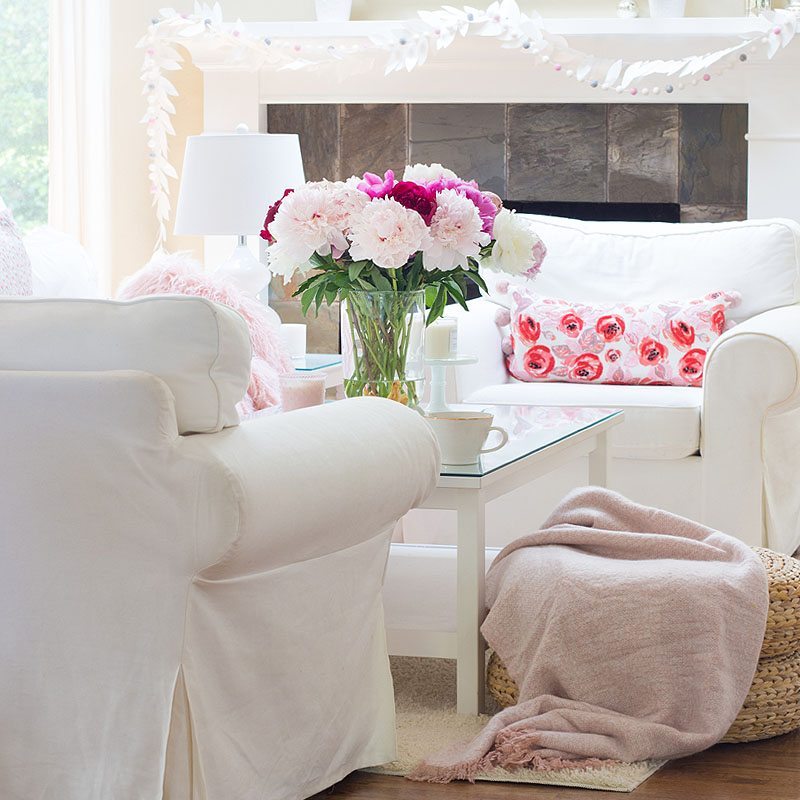 Pink Faux Mohair Throw Shown in Above Photo is from Target
I must admit that our summer throws are a bit eclectic but for now, it will do. Oh gosh, now that I have found these beautiful summer throws maybe I have to invest in a few coordinated blankets?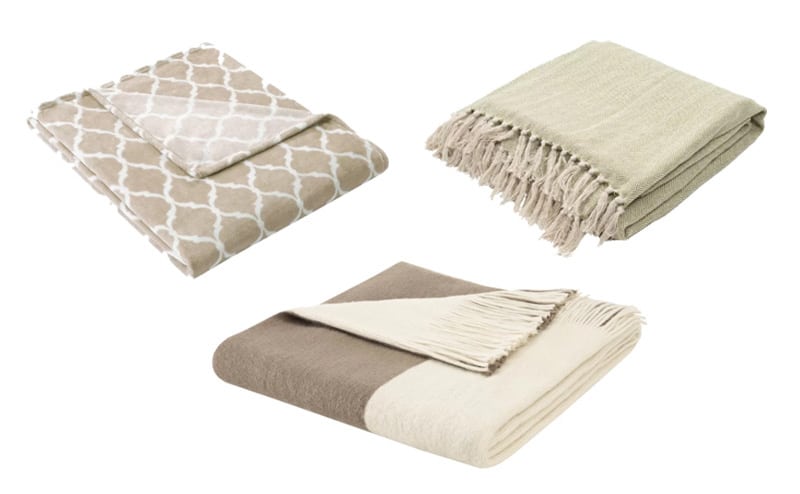 It is so amazing how many beautiful lightweight throws there are on the market. So enjoy perusing my collection. I might just have a to buy a few to add to our pile of blankets!
1. Yellow Hellman Cotton Throw | 2. Stripe Throw | 3. Woolrich Throw
4. Cashmere Throw | 5. Williams Sonoma Lambswool Throw | 6. Williams Sonoma Equestrian Throw
7. Flannigan Throw | 8. Langley Throw
9. Pottery Barn Throw | 10. Panama City Beach Blanket | 11. Pottery Barn Pom Pom Throw
Shop Hallstrom Home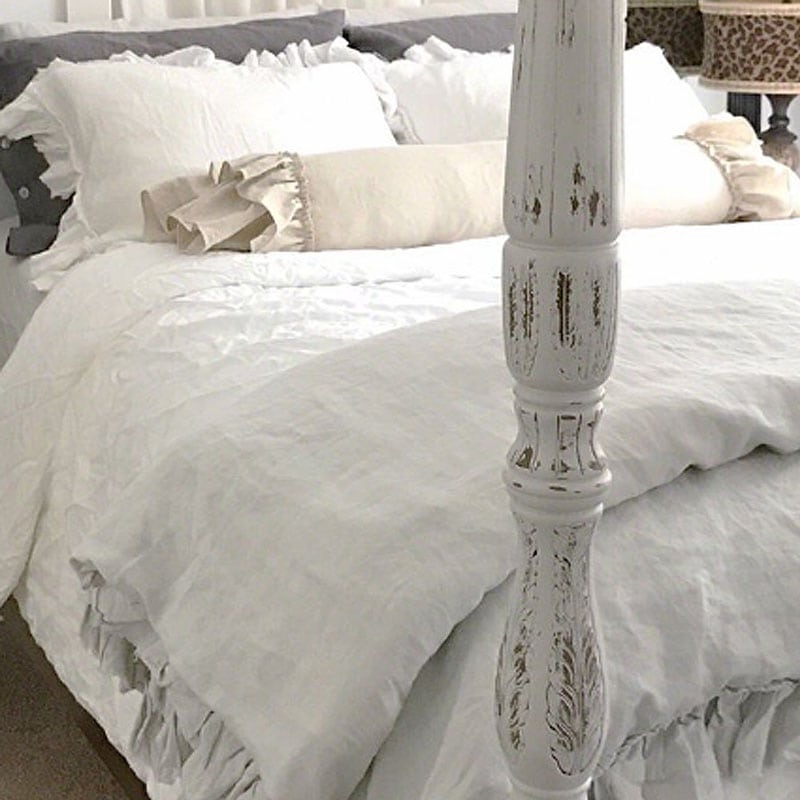 This is from my friend, Rhonda and it is a fantastic blanket. Her linen is so dreamy and soft. I can offer you a 10% off your purchase from Hallstrom Home if you use my code HHN10 when checking out. Also, I have a very popular interview post with her.
I know that this post is all about my summer throws, but I have a pretty popular post about my favorite throws. Take a look. If you act fast the Pottery Barn Faux Fur Ruched Throw is on sale, I just bought a second one. It is one of their softest throws and you'll not want to share it with anyone else. That's why I bought a second one.
If you don't want to miss out on any future posts, make sure to sign up for my newsletter
Take care and thanks so much for visiting my blanket post.
Cheers,

*This post contains affiliate links.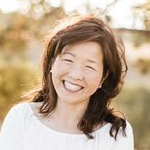 Latest posts by Janine Waite
(see all)