Oh man, let me tell you, I am all about those Refreshing Drinks For Summer!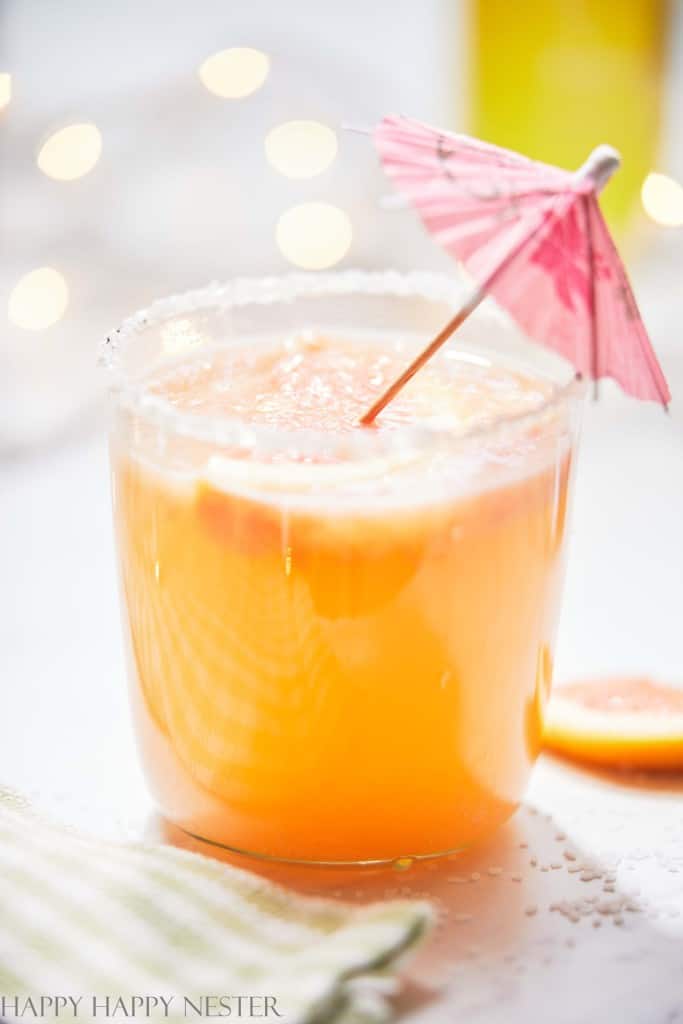 Something about the sun beating down on you and the heat making you feel like you're about to melt makes a nice, cold drink all the more satisfying.
I love mixing things up and trying different kinds of drinks, whether iced tea, coffee beverage, or something fruity.
Each has its unique way of quenching my thirst and giving me a little energy boost.
Plus, there are so many creative ways to make refreshing drinks! You can add different fruits, herbs, or even a little spice to give your drink a little extra kick.
There's something so satisfying about sipping on a cool, refreshing drink while lounging in the sun.
It's one of the simple pleasures of summertime that I can't get enough of!
Saturday Chitchat with Janine – Volume 117
Hey there, friends!
It's that time of year when the sun stays out all day, and the temperature is high.
I mean, it's hot as heck outside, and there's nothing better than sipping on something cold and delicious to beat the heat.
First, there's just something about a cold beverage that hits differently when scorching outside. It's like a mini oasis in a cup, you know?
That's why I'm here to jumpstart your summer with this personal collection of delicious drinks!
They're tasty and cooling, making me feel like I'm treating myself while staying healthy.
What's not to love?
Personal Note from Janine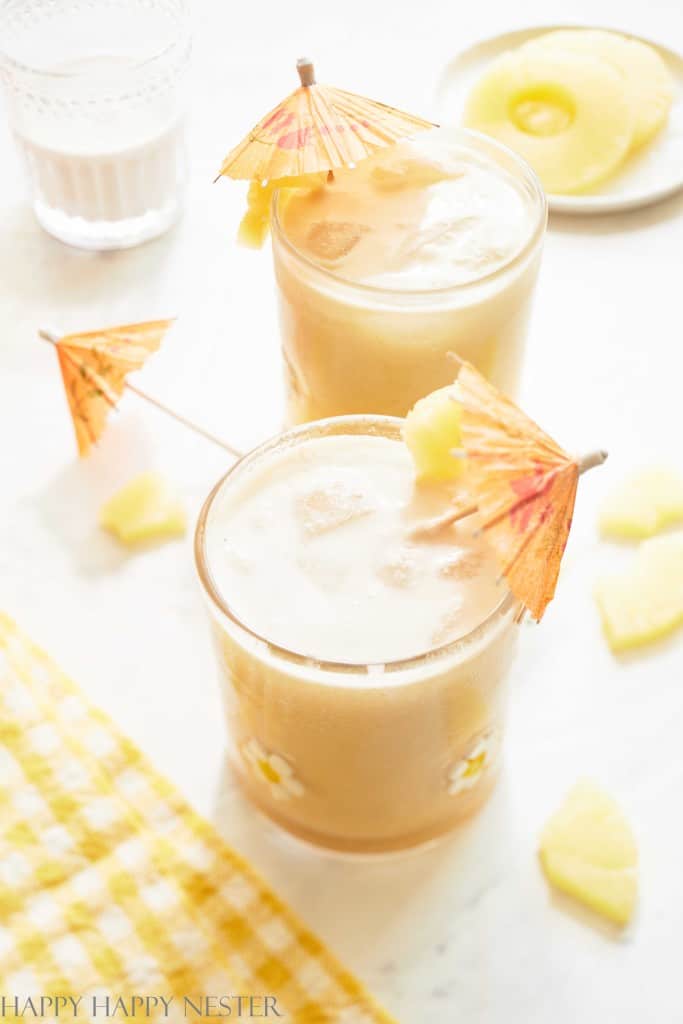 Hey guys, I want to share some awesome summer drink ideas with you today. I've got some alcoholic and non-alcoholic options for you. Personally, I can't handle alcohol at all. My body just can't break it down properly, making me feel terrible. My face turns red, my head starts pounding, and I feel like I'm going to throw up.
Luckily, my husband is our family expert at making cocktails, so he handles everything in that department. When mixing cocktails, he always makes a mocktail version for me. And you know what? I'm perfectly content with my non-alcoholic option.
Anyway, I'm super excited to share my latest drink recipes with you and some other cool ones I've found. Let's toast to a summer filled with refreshing drinks!
Cheers,

This Week's Inspiration – Refreshing Drinks For Summer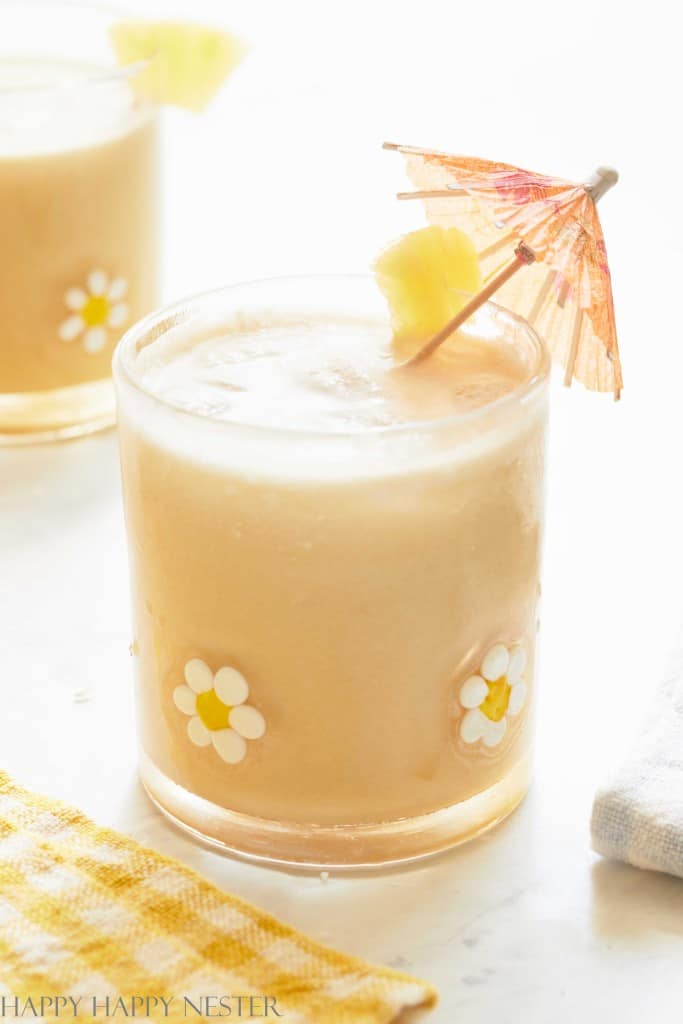 This Pina Colada Mocktail Recipe is one of my favorites! It's a refreshing tropical drink that's perfect for sipping on a hot day.
I like to blend it all until it's nice and smooth, then garnish it with a slice of fresh pineapple or a cute little umbrella for extra flair!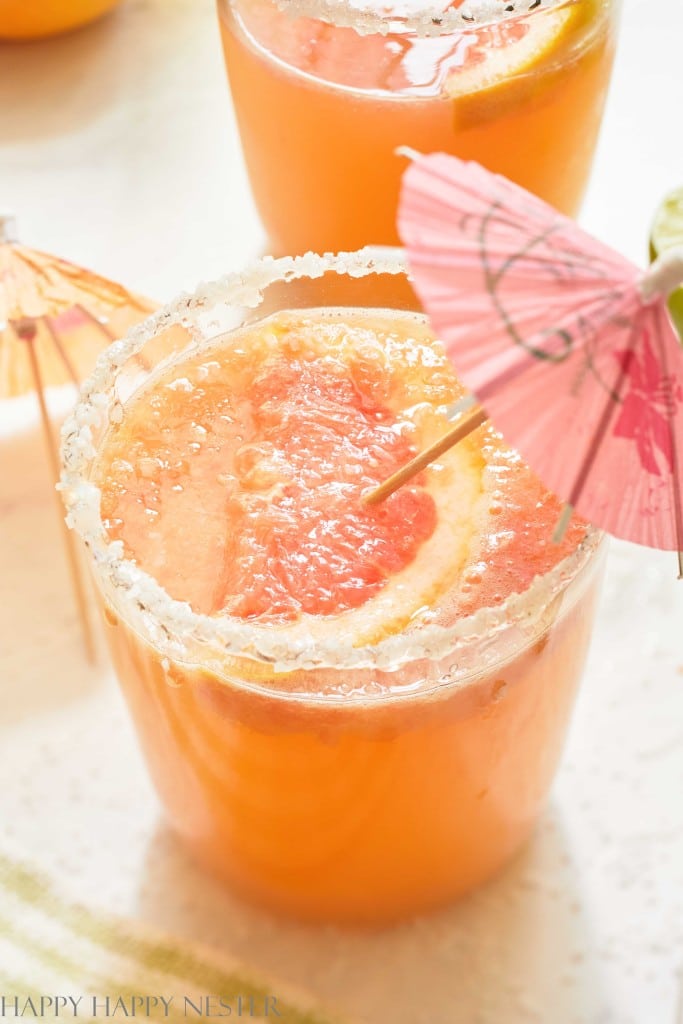 This Grapefruit Mocktail Recipe with lime juice is a refreshing and tangy combination.
The bitterness of grapefruit is nicely balanced out by the sourness of lime juice, making for a delicious and zesty drink.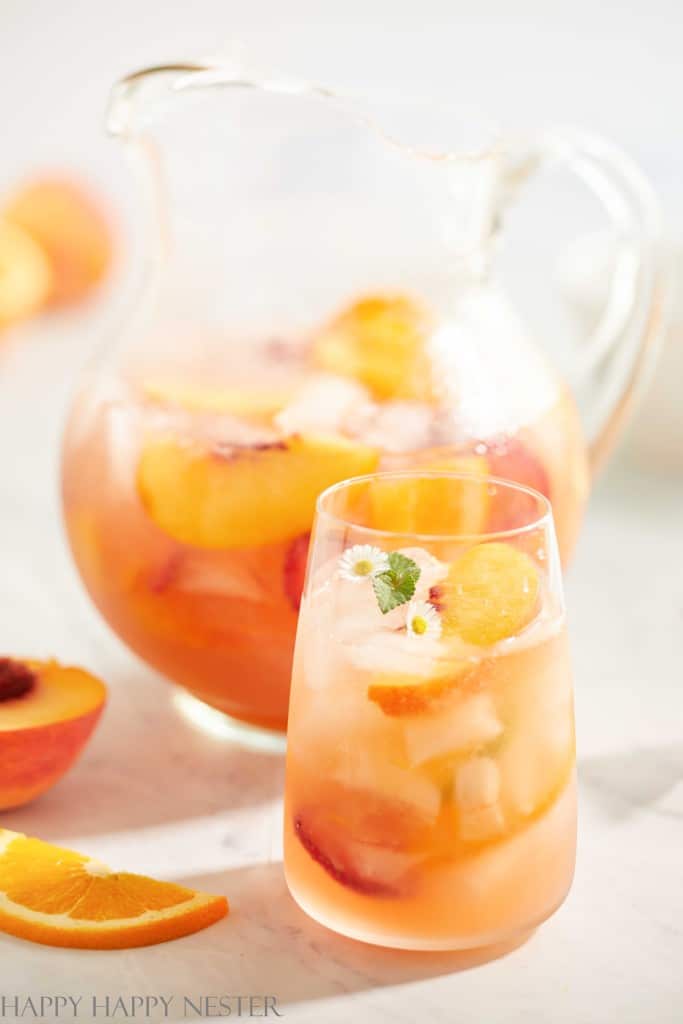 Try this White Wine Sangria Peach recipe if you like a light and refreshing drink. This Sangria has a surprising twist: a sparkling white wine with peaches.
And to elevate this cocktail, add plenty of fresh peaches to the drink!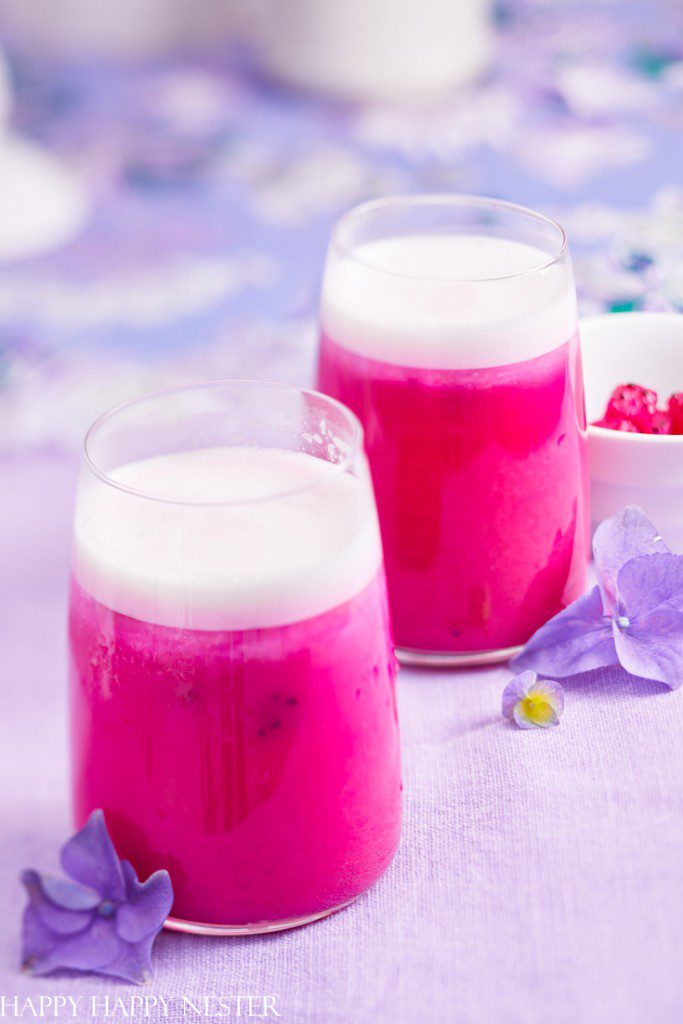 How to Make a Dragon Fruit Refresher
Now that summer is around the corner, and I always crave a nice cold fruity drink. Starbucks has this drink a, Dragon Fruit Refresher, on its menu, and I came up with my version.
I created a drink that includes coconut milk, apple and mango juice, agave syrup, dragon powder, and fruit.
Boutique of the Week – Crate & Barrel Dupes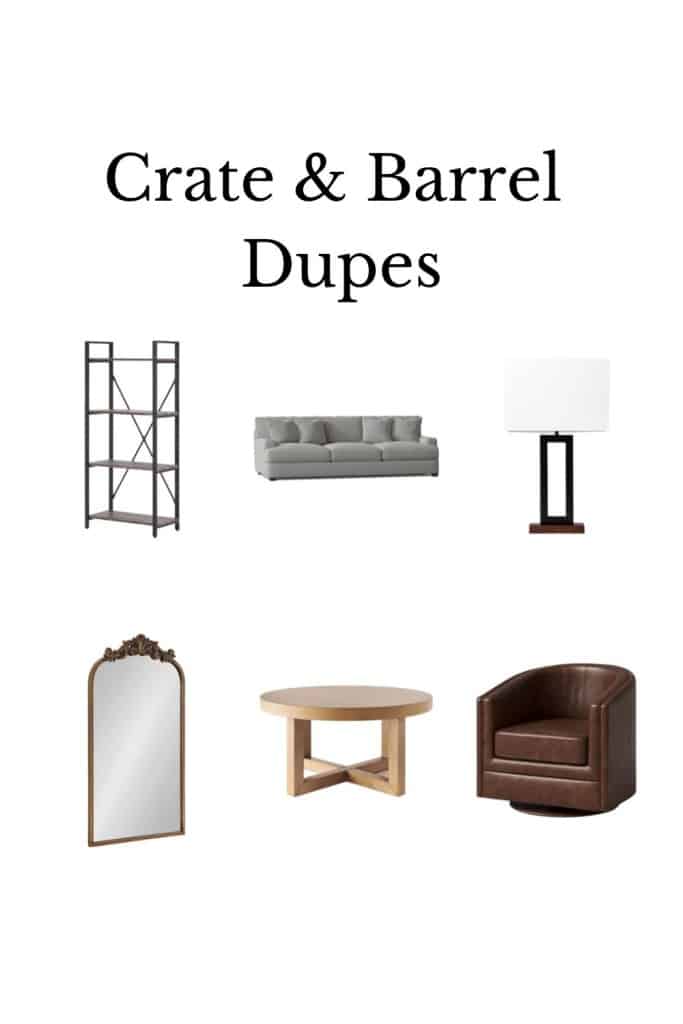 Are you on the lookout for some Crate and Barrel Dupes? Well, you're in luck because there are many options out there! 
Whether you're trying to save some cash or just looking for something similar, there are plenty of places to find Crate and Barrel lookalikes.
My Favorite Things – Refreshing Drinks For Summer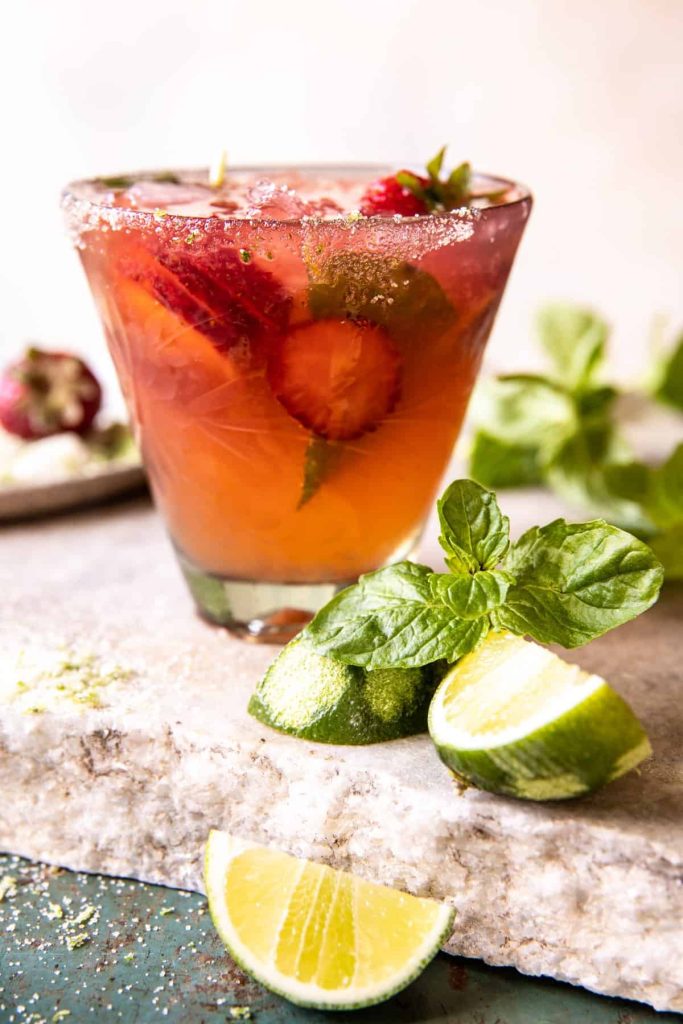 Getting tropical as we head into summer with this fun and easy Strawberry Mojito. Create the recipe with Tieghan!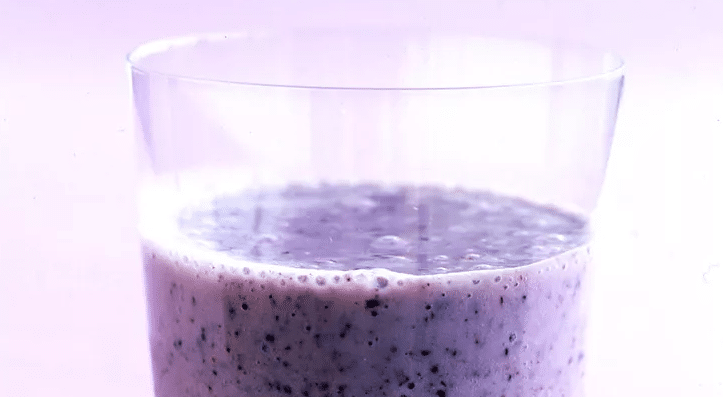 Banana Blueberry Smoothie Recipe
A good smoothies goes a long way. Make this sweet smoothie recipe with Martha Stewart in time for summer.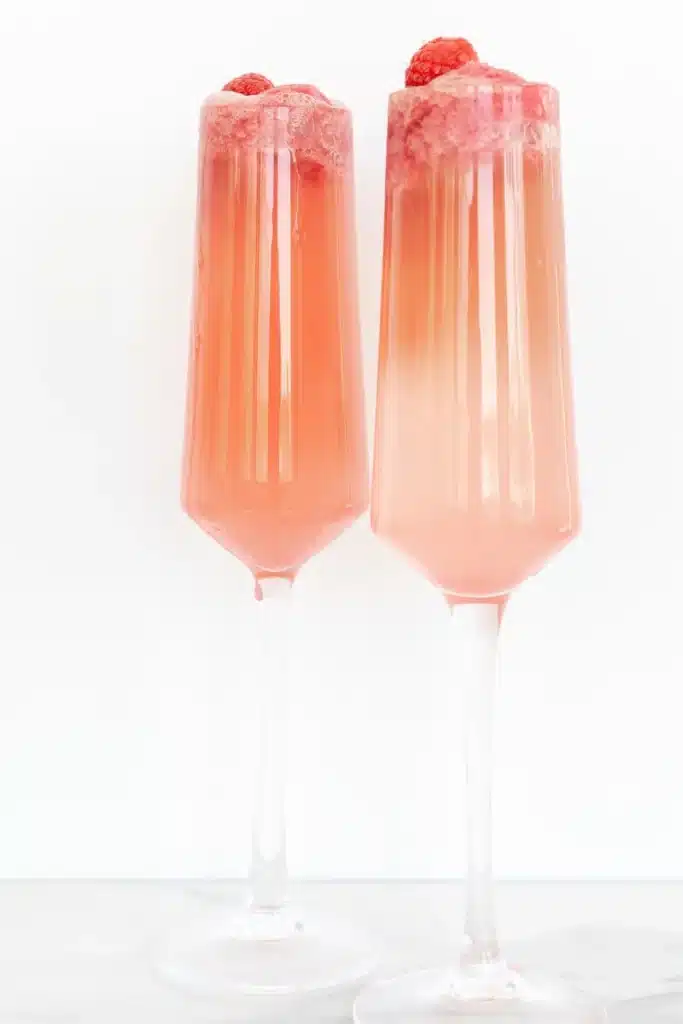 Beautiful to serve and so delicious to drink, these sorbet mimosas are perfect for your next celebration! Create one with Julie.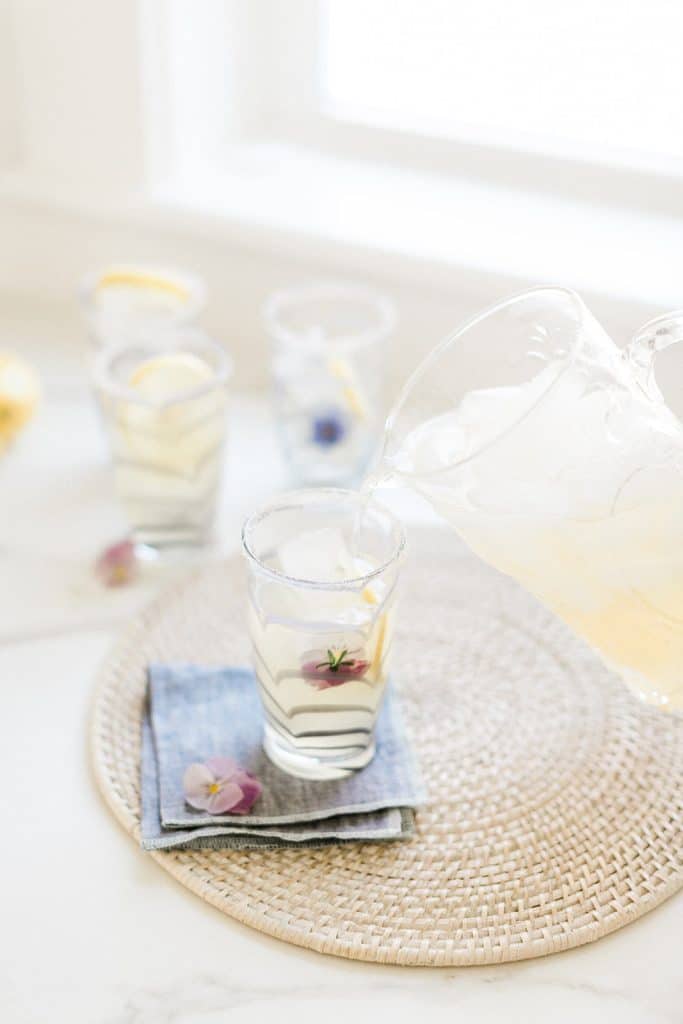 What screams summertime louder than homemade lemonade? This drink! Try out the sweet recipe with Jackie.
What's Trending On The Blog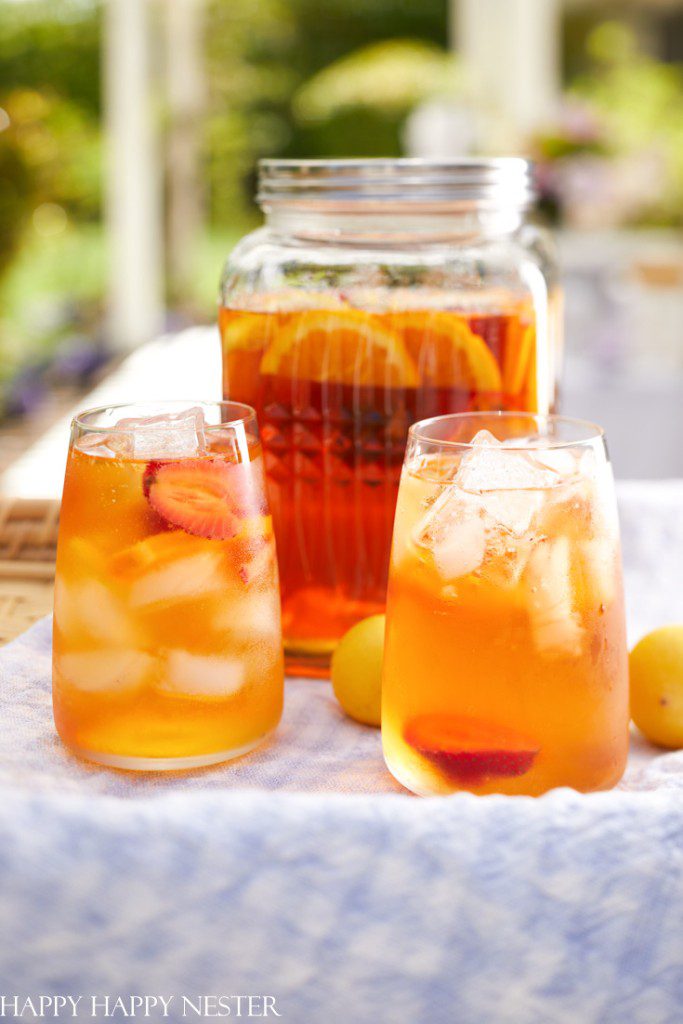 Sun tea is such an easy summer beverage to make that it is also inexpensive. Suppose you happen to have a cloudy day, no worries.
Place the tea in your home and let it steep indoors. Here's a tutorial on How to Make Sun Tea with a large glass container and a few teabags.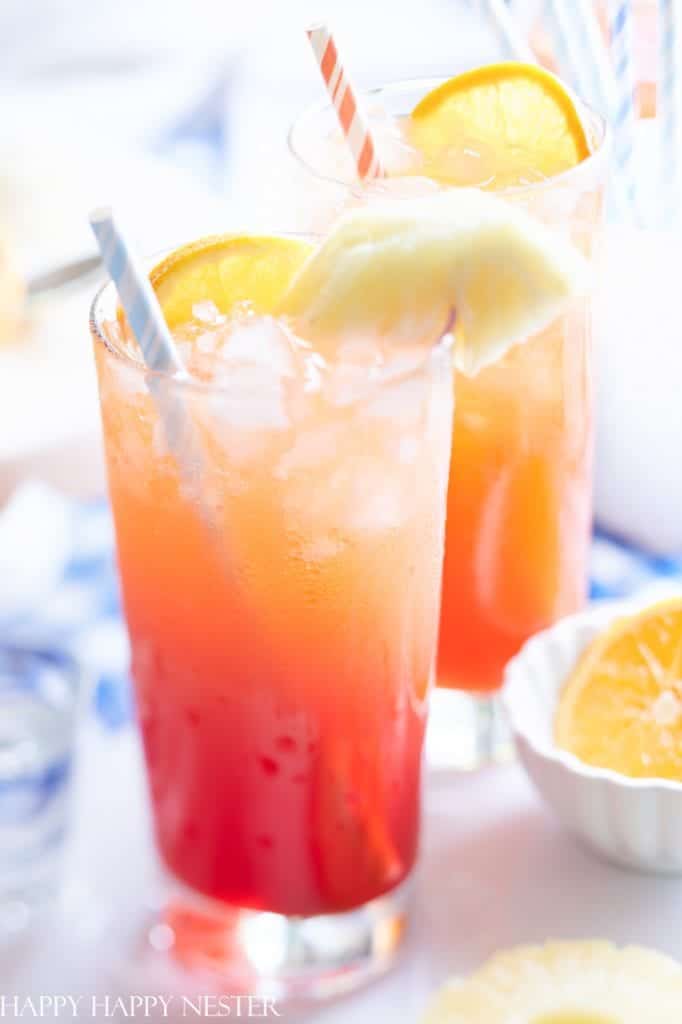 My husband's Planter's Punch recipe has just a few ingredients.
It's a refreshing drink that is fruity and sweet and a wonderful summer cocktail. Everyone loves this summer cold drink!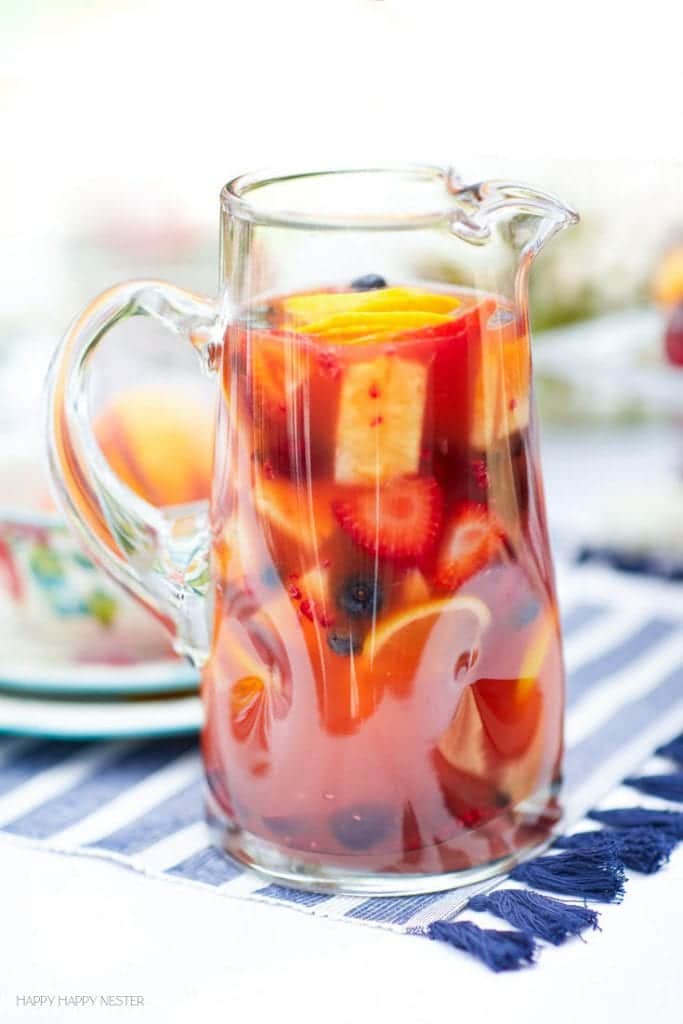 Fruity Sangria Recipe
Here is a Super Fruity Sangria Recipe that is perfect for a summer party. It's a simple, delicious summer drink that's great for entertaining.
I love fruit, and this summertime drink infuses brandy and red wine into the fresh yummy fruit. On a warm summer day, this cold drink goes well with a BBQ dinner.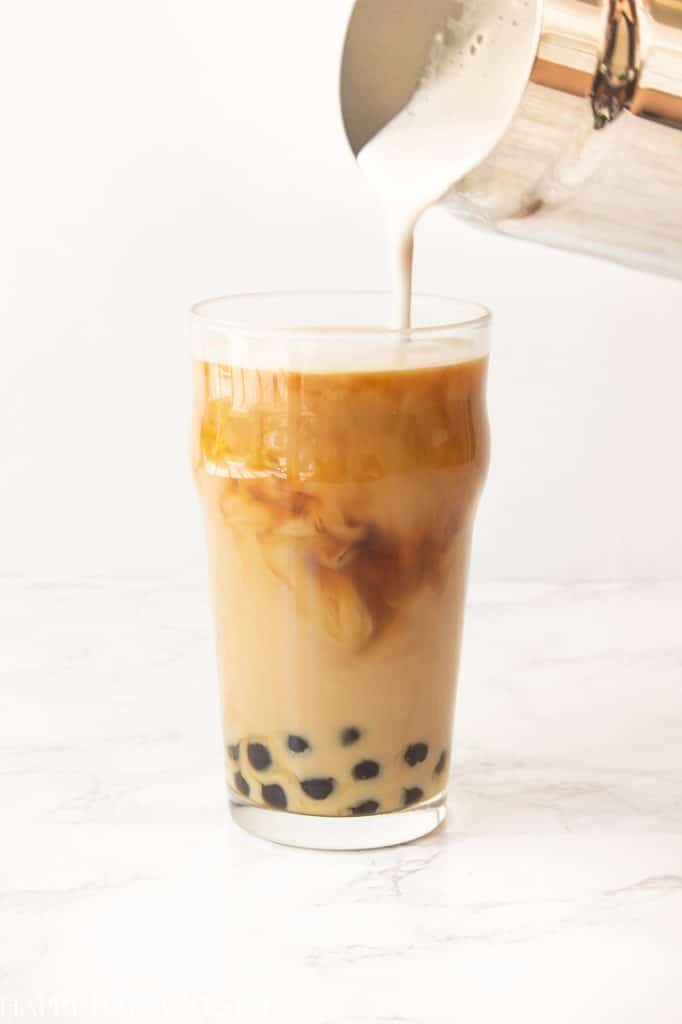 How to Make Bubble Tea is one drink that I wanted to try making for a while.
If you aren't familiar with this sweet, cold drink, it is otherwise known as pearl milk tea, bubble milk tea, or boba. 
This Week's Tip – Frothers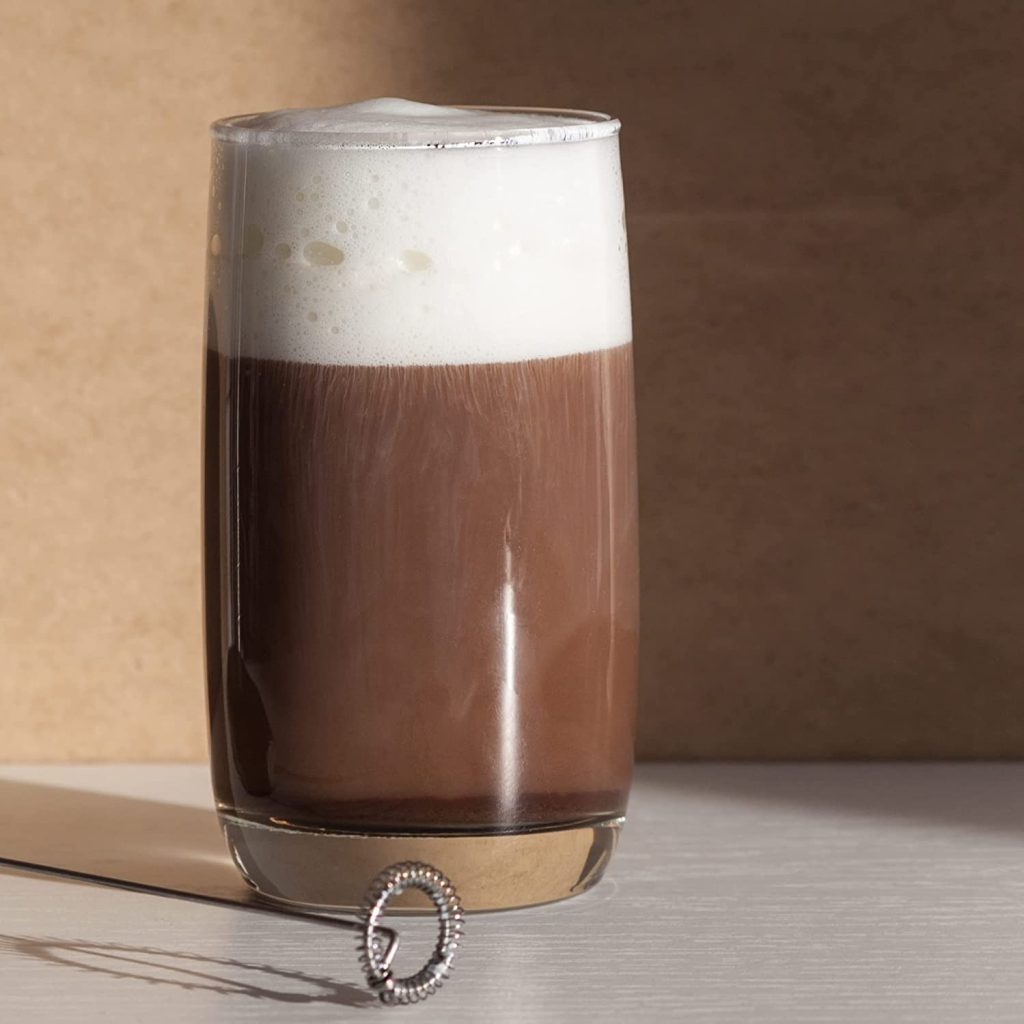 I absolutely adore handheld frothers! Not only are they affordable, but they're also incredibly easy to use. Whether you want to froth your morning coffee or whip up a creamy pina colada drink, this handy little gadget can do it all in a matter of seconds.
The best part is that cleaning up is a breeze. Unlike other bulky kitchen appliances that take up a ton of counter space and are a pain to clean, a handheld frother is small and simple to store. All you have to do is rinse it off, and it's ready for its next use.
I highly recommend getting one of these frothers if you're a fan of delicious, frothy drinks. They're a game changer!
Latest Obsession – Kombucha

So, my husband and I are trying to cut down on our soda, wine, and beer consumption. We're on a new mission to find alternative drinks that are better for us. One of our new favorites is Kombucha. Kombucha is a type of fermented tea that is made from sweetened tea, yeast, and bacteria. During the fermentation process, the bacteria and yeast consume most of the sugar, which produces a tangy, slightly effervescent drink.
The benefits are that it's got a little bit of alcohol in it (about 1%), but that's nothing compared to a glass of wine or a bottle of beer. Plus, a whole bottle of Kombucha usually only has about 60 calories.
So, if you're ever at Whole Foods, definitely give Kombucha a try. They have so many different flavors to choose from. If you do a taste test, let me know what you think of them. This Golden Pineapple is one of our favorite.
---
Hey there!
It's summer at my house, so I wanted to share my new and old favorite summer drinks!
There's nothing better than sipping away on something sweet 🙂
I hope you enjoy these recipes as much as I enjoyed creating them!
Have a great day,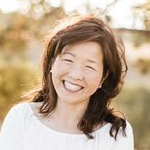 Latest posts by Janine Waite
(see all)