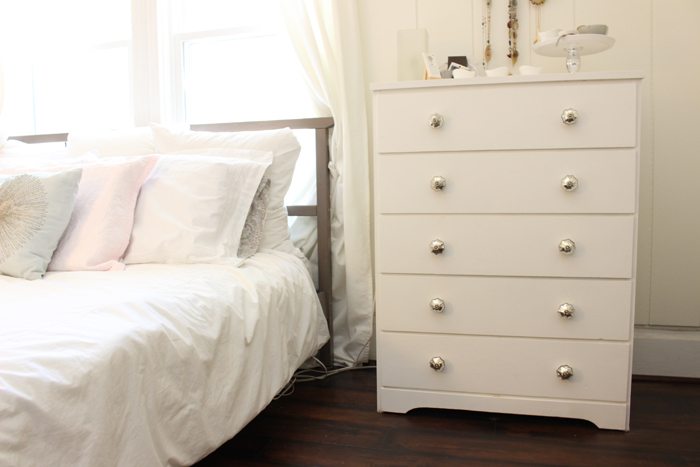 Small Studio Decorating
It can be challenging to maximize a small space, and I've been helping my niece decorate and furnish her 600 square foot small studio on a small budget. I've loved how this project challenged me to come up with creative decorating solutions. Maybe some of you have this exact same situation and this post will talk to you personally.
A Note About the Nester
In my first apartment, my roommate and I spied a kitchen table down in the alley near the dumpster. When no one was around in the evening time, we ran down there and retrieved our first kitchen table!
5 Things to consider
when decorating a small studio
Style
I first made my niece come up with images that she liked so I got a sense of the style we were creating. Here are some photos of things she liked.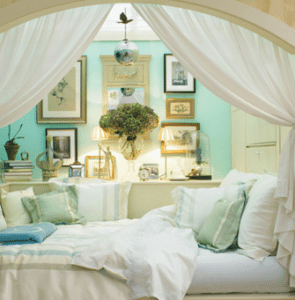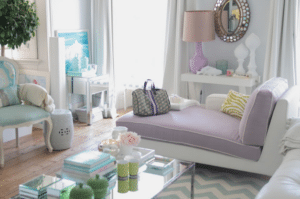 Storage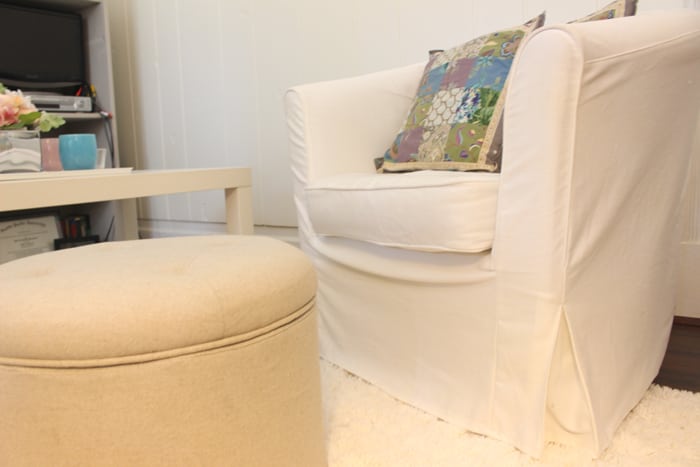 A small studio space is quite challenging and I quickly realized that storage is of upmost importance. Almost every piece of furniture we considered had a major storage feature, this little stool doubles as a seat and storage. It includes another stool that also contains storage. The option to have one stool or two with storage is a great option for my niece who has limited funds and space.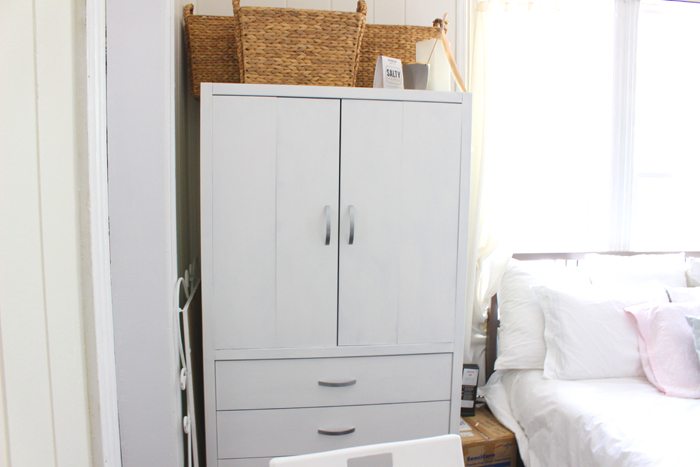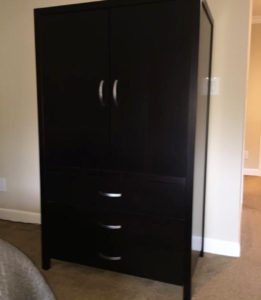 We found this free armoire on Craigslist and unfortunately the color was a dark espresso. My niece had to chalk paint this a light white which transformed it into a less foreboding piece of furniture.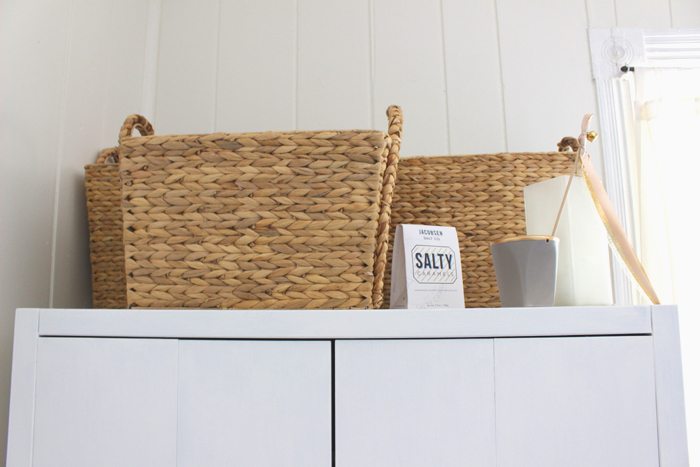 These beautiful rattan baskets were so inexpensive since they were off season and have a somewhat tacky little tags with autumn pumpkins. We just flipped them around for the time being, but eventually, she can chalk paint over the pictures. I love the light and feminine touch they have on top of the armoire. They also make use of her high ceiling and we were able to create more storage in an out of the way spot.
Budget
My niece just finished her doctorate degree so money has been tight for many years while she finished her studies. We were able to find a ton of the furniture on Craigslist and we were able to save her a ton of money. So our budget was cheap and free!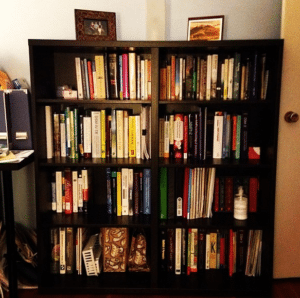 This Ikea bookshelf was a piece of furniture that she already owned but it was an espresso color, so my niece had her work cut out for her and she painted it a lighter and prettier color.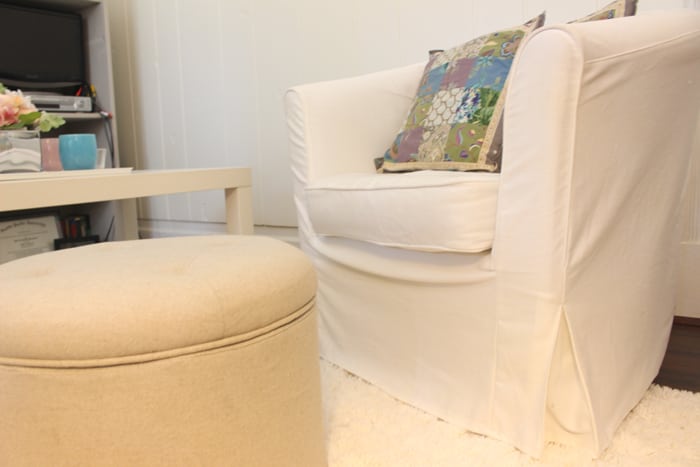 The Ikea Tullsta chair was $30 on Craigslist and she was able to buy the new slipcover for $29. You can beat the price since a new chair retails for $169.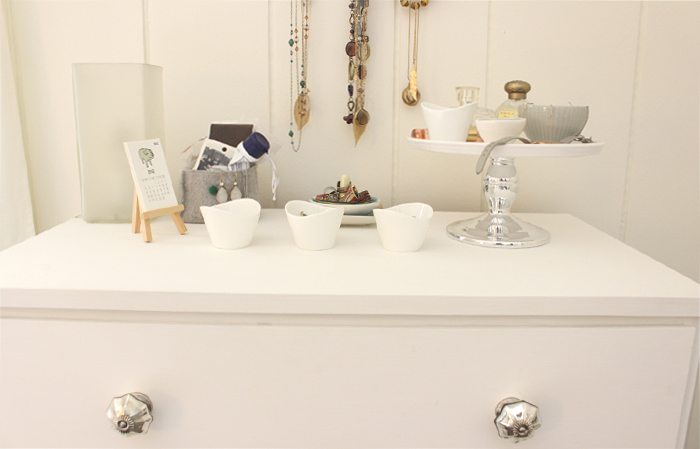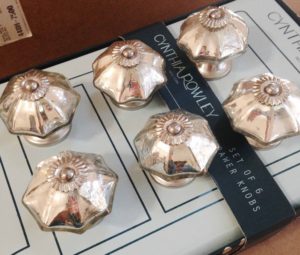 Her dresser was a thrift shop find and it had some mint green round wooden knobs that reminded me of something you would find in a baby's nursery. We switched it out with a set of Homegoods crystal knobs that were the perfect touch of bling that she wanted.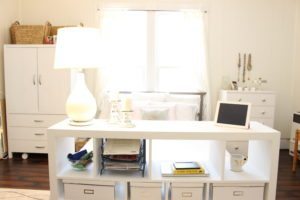 Sorry, this photo is difficult to make out the pillows on the bed, but on one of our trips to Ikea, we spied these new standard euro pillowcases in the "as is" area. Definitely, make sure to visit this space out this spot in Ikea which is usually located near the checkout area. We got a great deal on these brand new cases.
Layout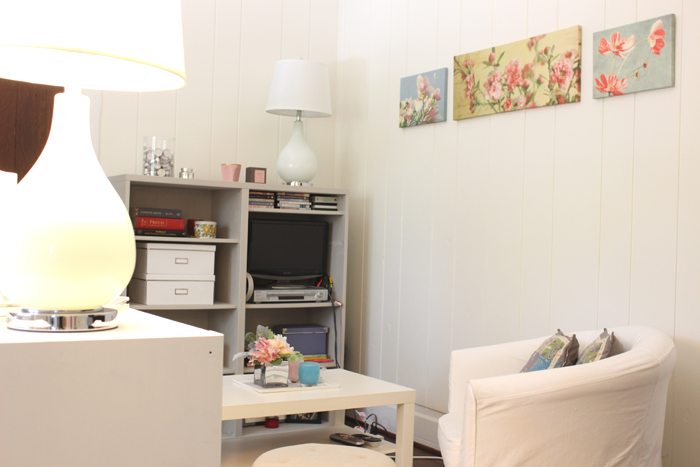 It was a bit of challenge to combine a bedroom, living room, and dining room into one living space. Entering into the living room created an open feeling as well as an invitation to relax and hang out in the space.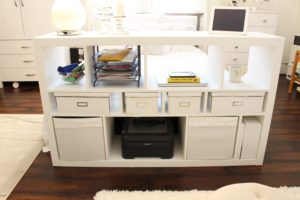 We placed the bed against the window which framed it quite nicely and at the end of the bed we placed a short bookshelf. This provided a delineation of bedroom and living room in a very small space. Every little inch of space is accounted for and it's pretty cool that what looked like a daunting task was doable and quite fun.
Color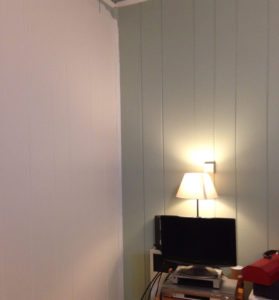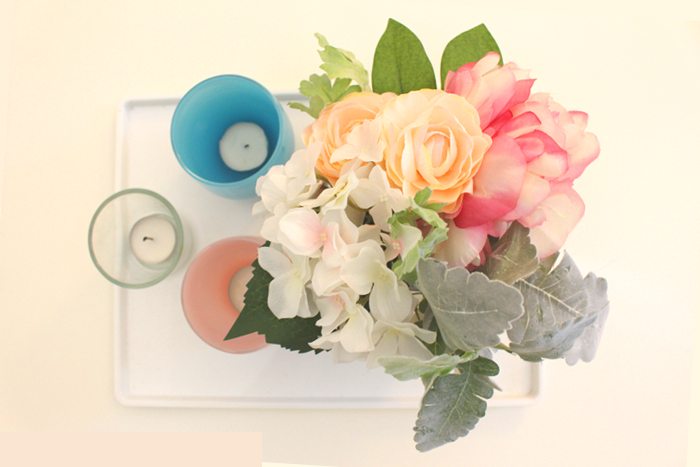 The walls of this one room studio were a dark blue green and it made the space small and claustrophobic. It was our main mission to design a studio that was light and feminine and this meant a lot a painting of walls and furniture. White just brightens up a room so quickly and it makes such a great backdrop for all home décor. Once the walls were bright I noticed that the old paneling looks a lot like the popular shiplap. This old house has a ton of character and the white theme was a perfect choice. Her transformed studio just makes us both so happy. We still have a few more posts on our progress, so stay tuned.
Cheers,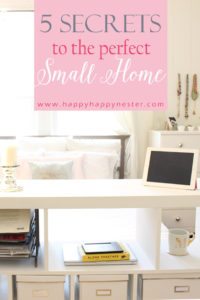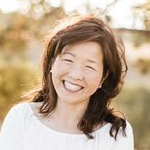 Latest posts by Janine Waite
(see all)