Spring is in full swing, so it is so timely to feature a few spring decor posts. I hope you are having a great week and I know a few of you are probably on spring break. We took a quick trip to Southern California to check out colleges. It is so difficult to think my son is leaving the nest this fall! Yikes.
I'm not sure I'm ready for this change to our family, but life must move forward, I guess.
Well, enjoy your weekend and if you have a blog post to add to our collection, make sure to share it over here.
 
Janine @ Happy Happy Nester | Instagram | Pinterest | Facebook
Jodie & Julie @ The Design Twins | Jodie Instagram | Julie Instagram | Pinterest | Facebook
Ashley @ Modern Glam | Instagram | Pinterest | Facebook
Friday Friends Parade Linky Party #11
Janine's Feature
Spring Decor and more!

Angelina's home is fabulous! Her blog is Petite Haus, and she has the best spring decor! I love her Antique Hen on Nests, and if you visit her blog post, you'll see more of her collection as well as the history of them.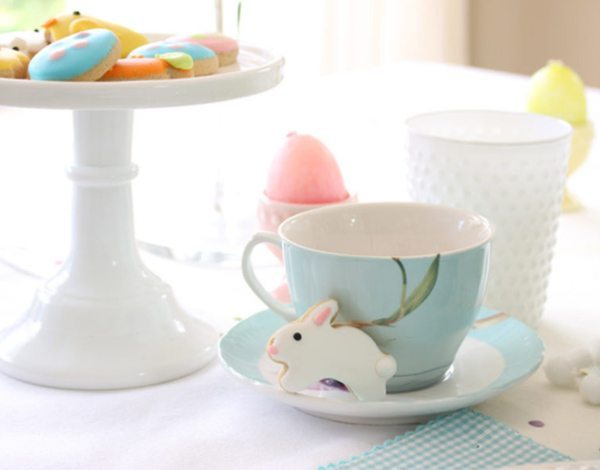 Let's look at my spring decor. This spring post from last year and I adore these vintage styled table decor. I'm sure you'll love this post which is bursting with spring happiness.
Ashley's Feature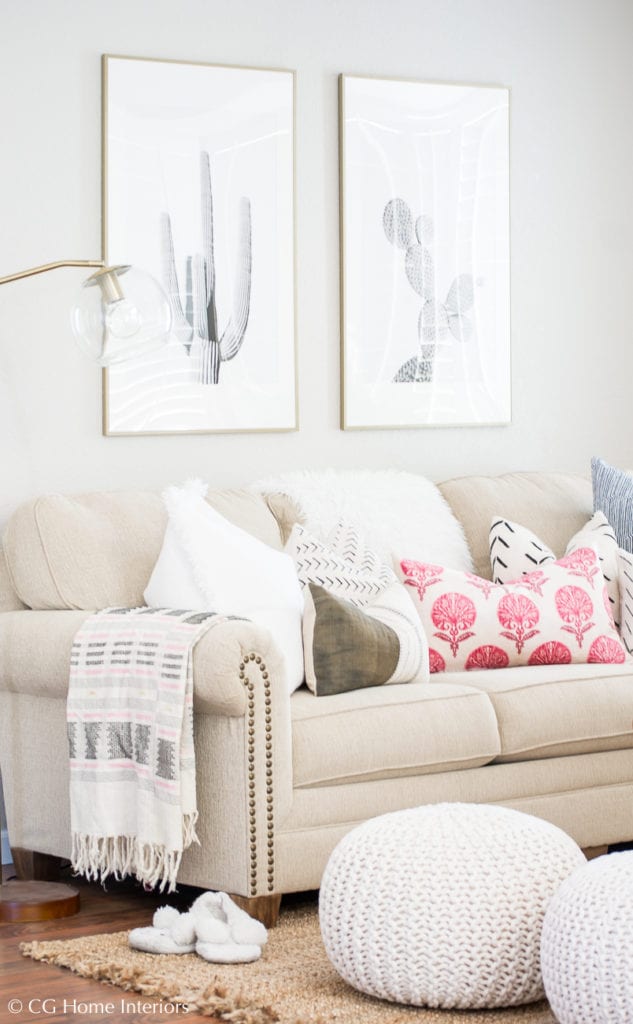 This week I fell in love with so many of your creative posts! This beautiful Spring Living Room from Christina CG Home Interiors has me with her pretty pops of pink, of course!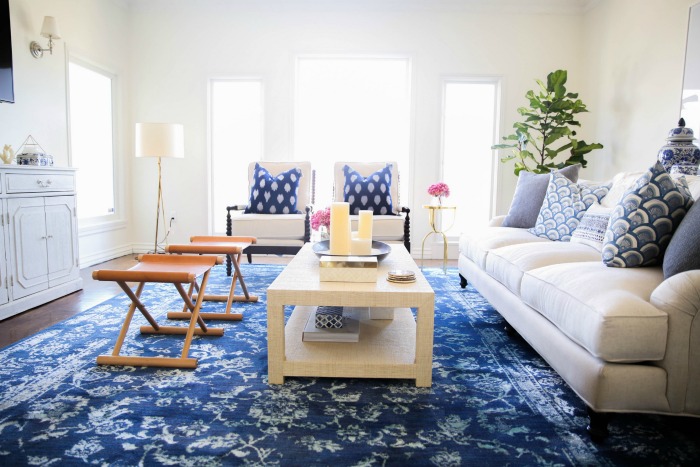 All these pretty blues remind me of the restyling project that I did for fashion blogger Ariana Lauren. I loved creating this Coastal Living Room. You can see more HERE.
Jodie & Julie's Feature

So many gorgeous posts, but Jenna of Wife in Progress won us over with her stunning spring table. This lovely DIY table is ideal for any spring gathering, Easter dinner or even a Mother's Day brunch. In fact, we think these pretty details will inspire your tablescapes all year long.
This week we debuted Julie's Spring Patio in our blog post "12 Easy Inexpensive Tips for Outdoor Entertaining". Fresh new pillows brightened up these rocking chairs for a fresh new look. Check out this week's post for all the details and sources!
Happy Friday and thanks for your lovely visit. I'm delighted you are here, and I hope you might check out my Spring Table Decor post too.
Cheers,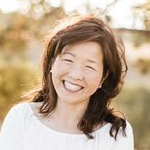 Latest posts by Janine Waite
(see all)