I'm delighted to share this year's Spring Home Tour With Spring Flowers. In the Springtime, I always make a few trips into the San Francisco Flower Market. And then my house is filled to the brim with flowers and more flowers!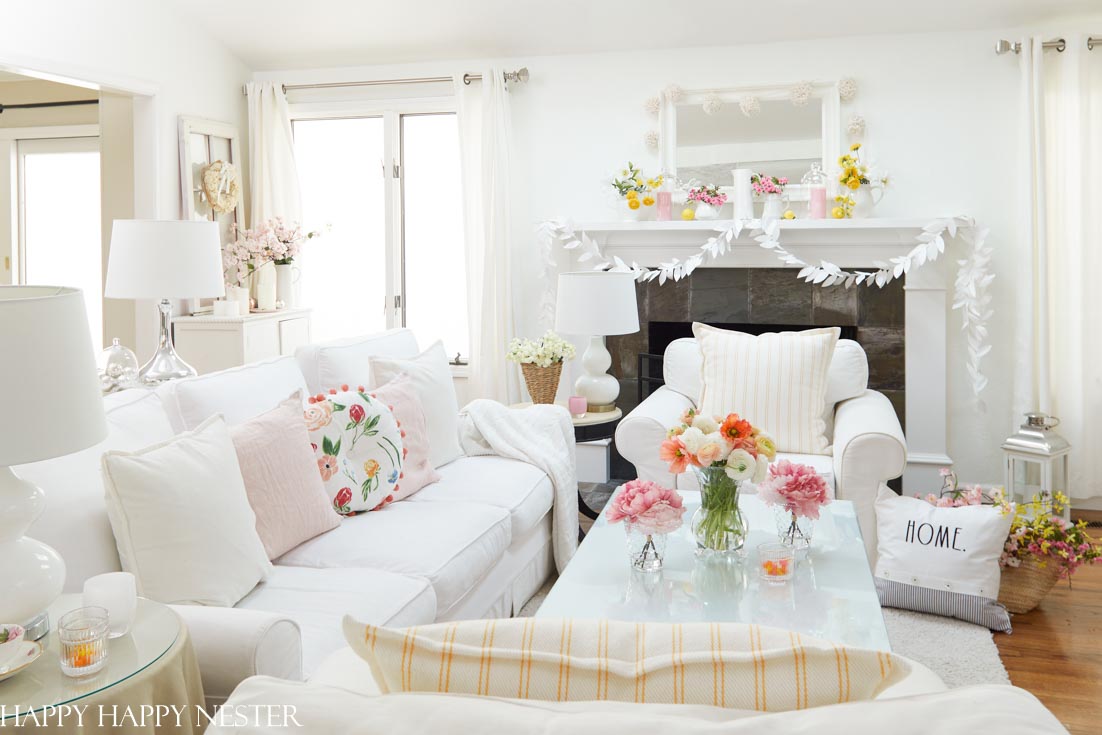 But before I delve into my spring home tour with flowers, I want to welcome you! Thanks for joining us from Tracy's blog, Plaids and Poppies! Tana from Your Marketing BFF arranged this beautiful home tour, and I'm thrilled to be included among these accomplished bloggers.
So, this spring, I am especially ecstatic since, over the holidays, I painted our living room and bedroom walls white. I've always had a love-hate with our yellow living room wall color. But, finally, I painted the walls white, and now I'm no longer tied down to a yellow color palette like last year's spring tour. And now, with the white walls, I'm having a blast with colors. So, let's take a look at what flowers and floral accents are popping up in our spring home tour.
Get Your Home Ready For Spring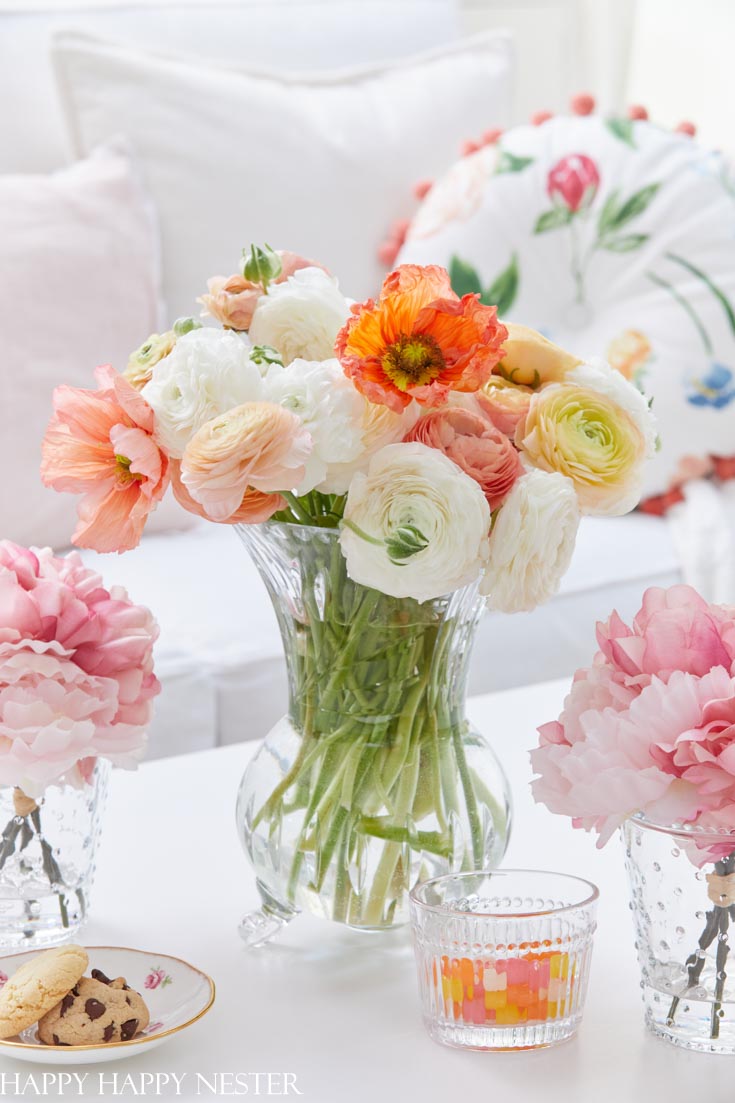 *The following post contains affiliate links
Keep Flower Arrangements Simple
If you don't know what kind of flowers to buy, then purchase some spring ranunculus. I like that they last roughly a week or more, and if you change out the water, they can last for three weeks. This spring floral bouquet is mostly ranunculus and a few Icelandic poppies. I intentionally bought flowers in the same color palette of mostly white and pale pinks and oranges. I like to keep it simple for my spring home tour.
Ok, you are going to laugh at me, but you see the chunky chocolate chip cookie in the photo? Well, since I saw the picture with the cookies while I'm writing this post and I grabbed one from the freezer. So now I'm munching on one with my cup of coffee! I'm so suggestible. This chunky chocolate cookie is like no other recipe. And right next to the chocolate chip is a delicious almond cookie, which is light and melts in your mouth.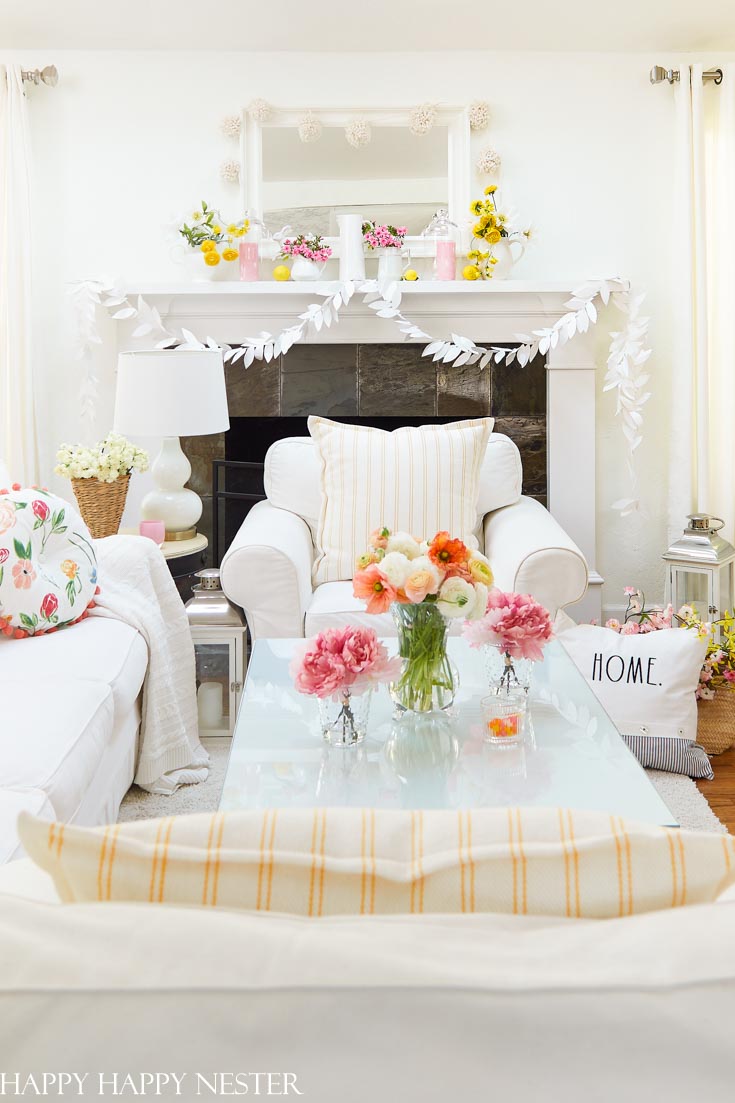 Add Some Spring Colored Pillows
So the other day I went shopping and found some adorable pillows at our local Homegoods and Target. I couldn't resist this fun Rae Dunn Home pillow. I couldn't find the exact pillow, but here is a link to a few of Rae Dunn Pillows. I also bought this cheery round floral pillow, which is the latest from Target's Opalhouse line. I'm still amazed at how quickly a few pillows transform our living room for this spring home tour.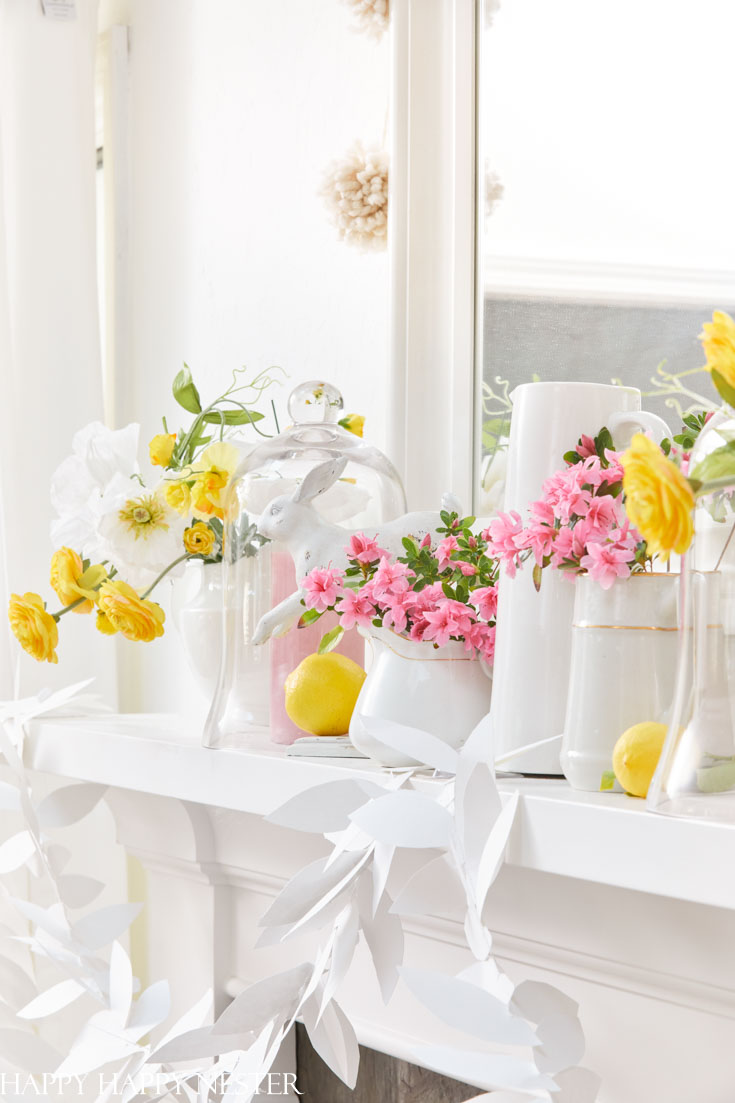 Add Spring Decor
I love to collect old white stoneware from antique stores. I use them for flower vases. It is always nice to have a bunch of them on hand here is a link to a page of white stoneware pitchers.
The little bunny stand, and people always ask me where they can buy it. I just found these white bunnies on QVC.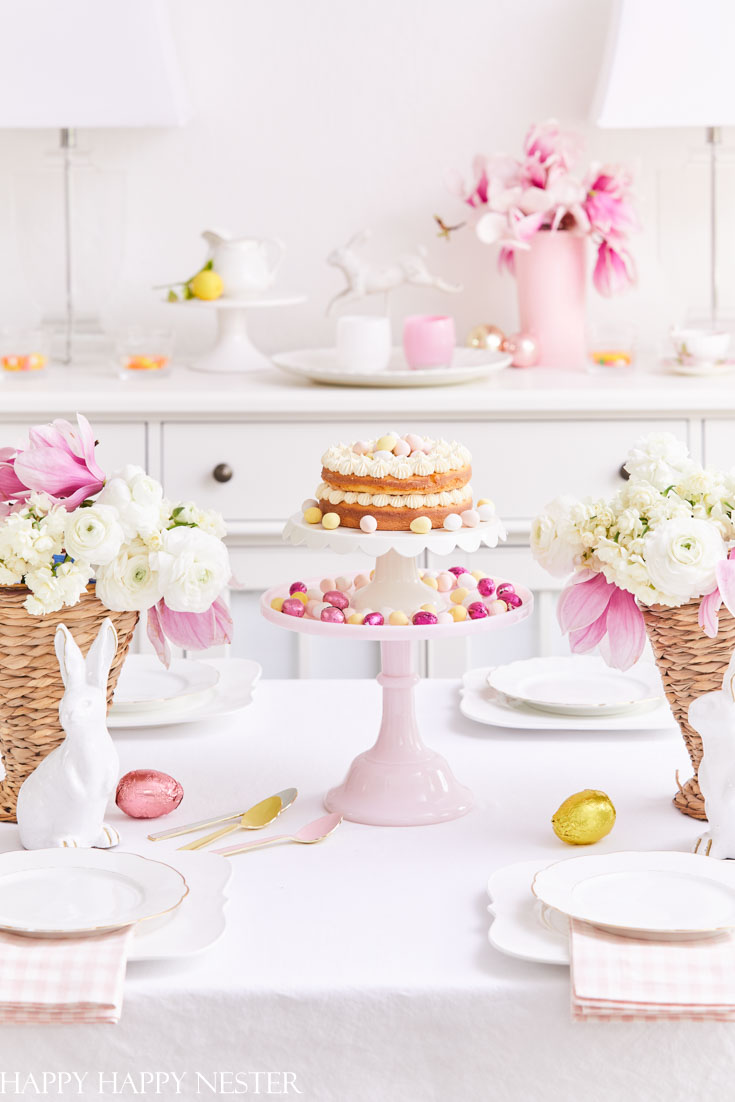 Easy Spring Dessert
A spring home tour wouldn't be complete without some kind of spring dessert. This recipe will be published tomorrow, so return tomorrow to find out how I made this yummy cake with a French buttercream frosting.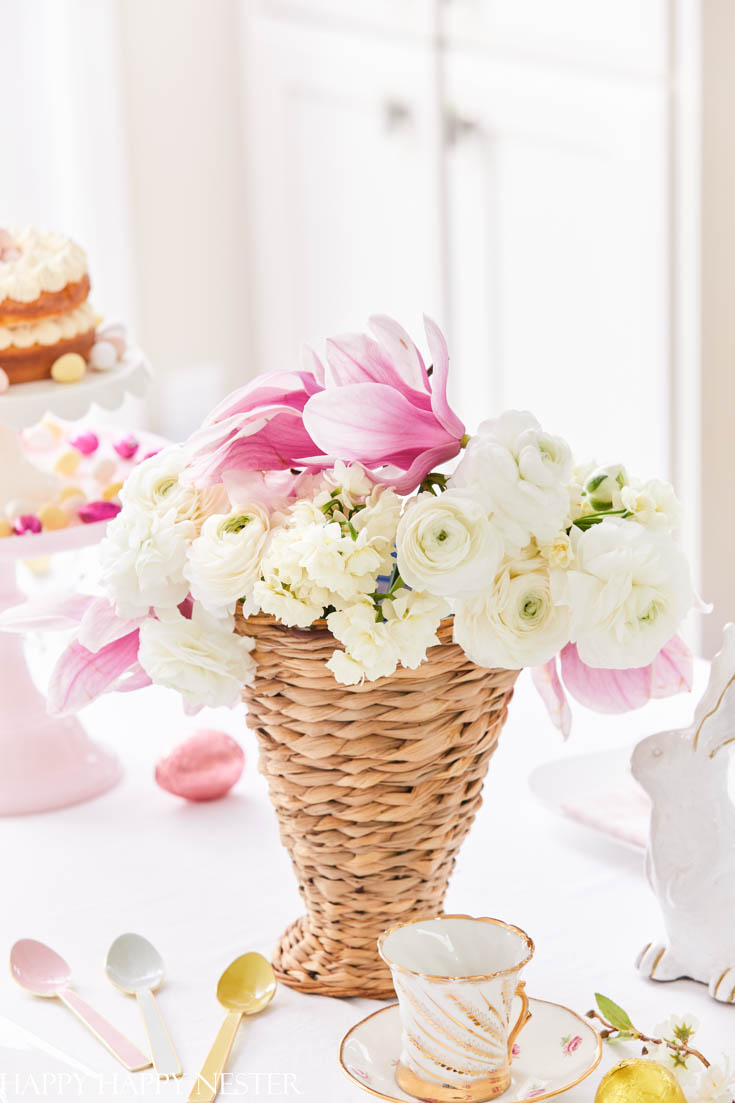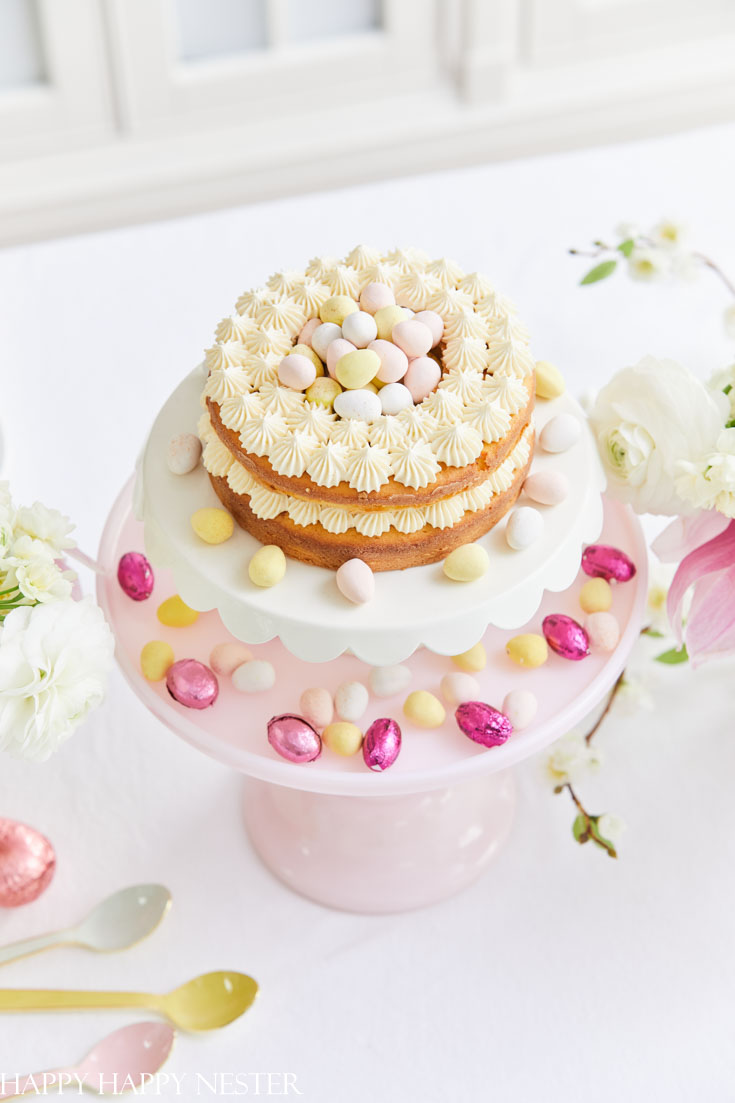 Other Spring Decor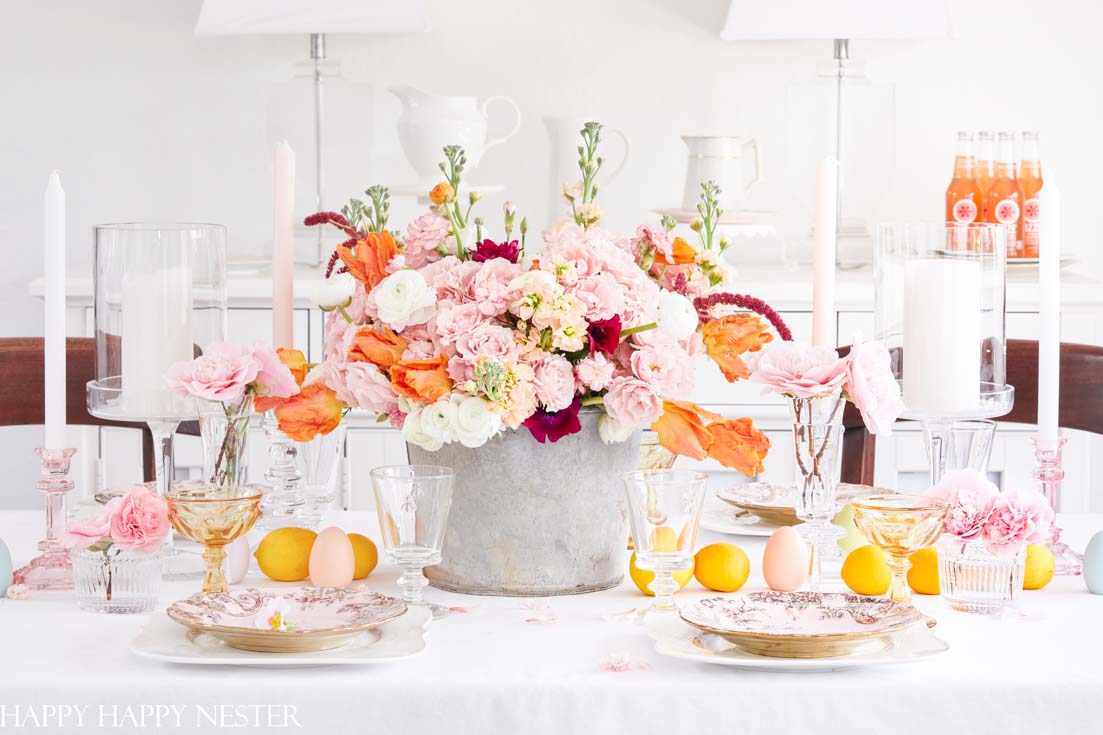 Here are some more views of our spring home tour. This spring table is the result of my earlier trip to the San Francisco Flower Market. I love the rustic bucket, and I finally found one at the Alameda Antique Faire. Here is a link to a page of rustic buckets if you are in the market for one.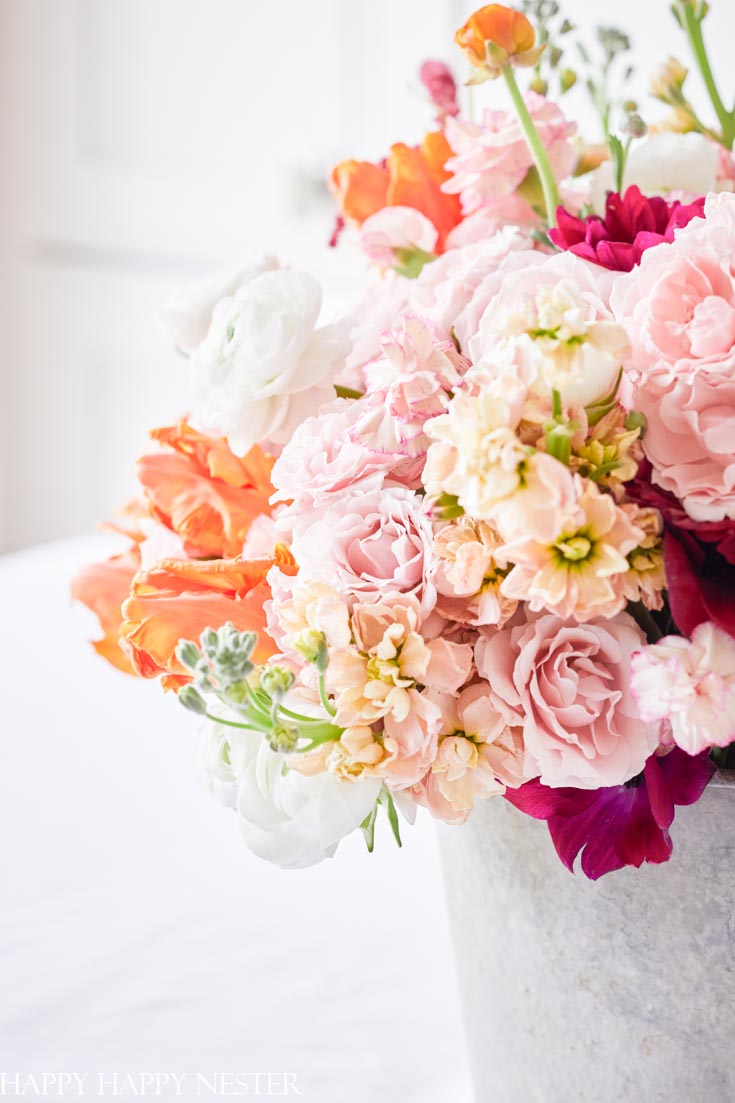 On a side note, I bought mostly miniature pink roses, parrot tulips, stocks, and a bunch of red anemones. When it comes to flower arrangements, I usually use about four different flowers and lots of them. Figure out what color palette you want to design and then pick out your flower accordingly. I have many flower tutorials and here are a bunch:
Spring Wreath
I always have a seasonal wreath on my walls or front door. And right now, I have this fun felt wreath hanging on our front door. If you like flowers than maybe you'll love this felt flowers wreath project. It is pretty easy to make since I used one type of felt flower, rosette.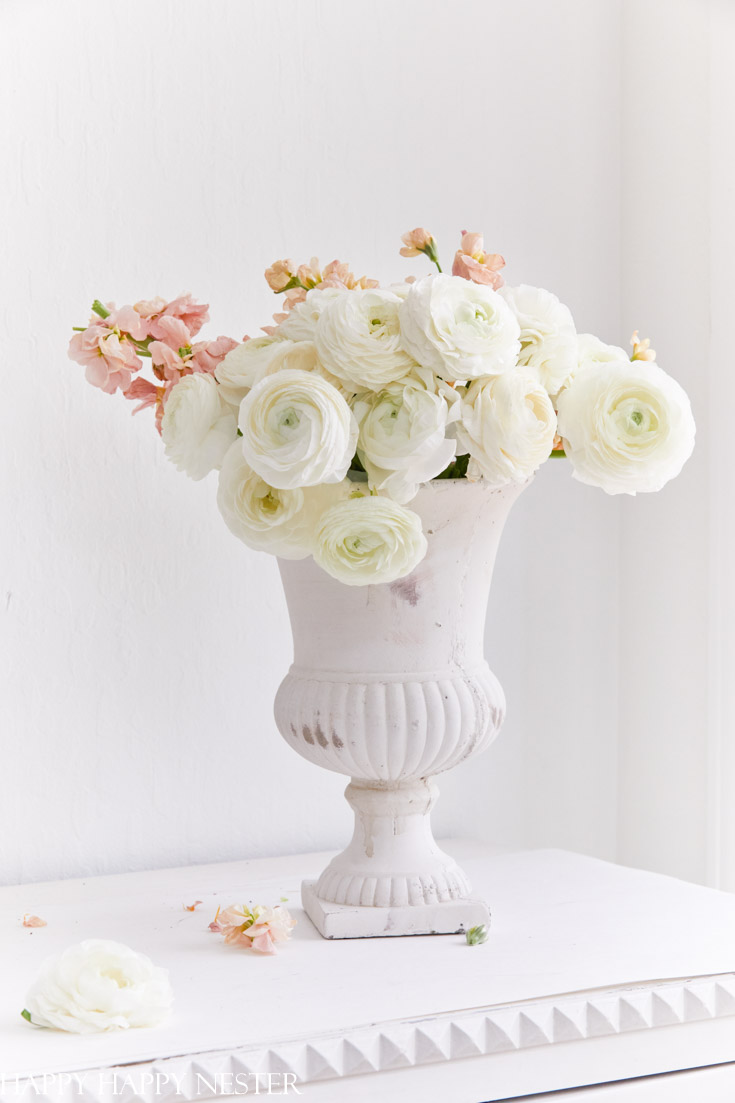 A little note about me, I have a private membership, which includes women who enjoy making wreaths, craft projects, and baking. If that sounds like you, please sign up for my Nester's Circle. We are a busy and creative bunch of women who meet over on a private Facebook page.
Ok, I just want to say thank you for stopping by for my Spring Home Tour. I thoroughly enjoyed your visit!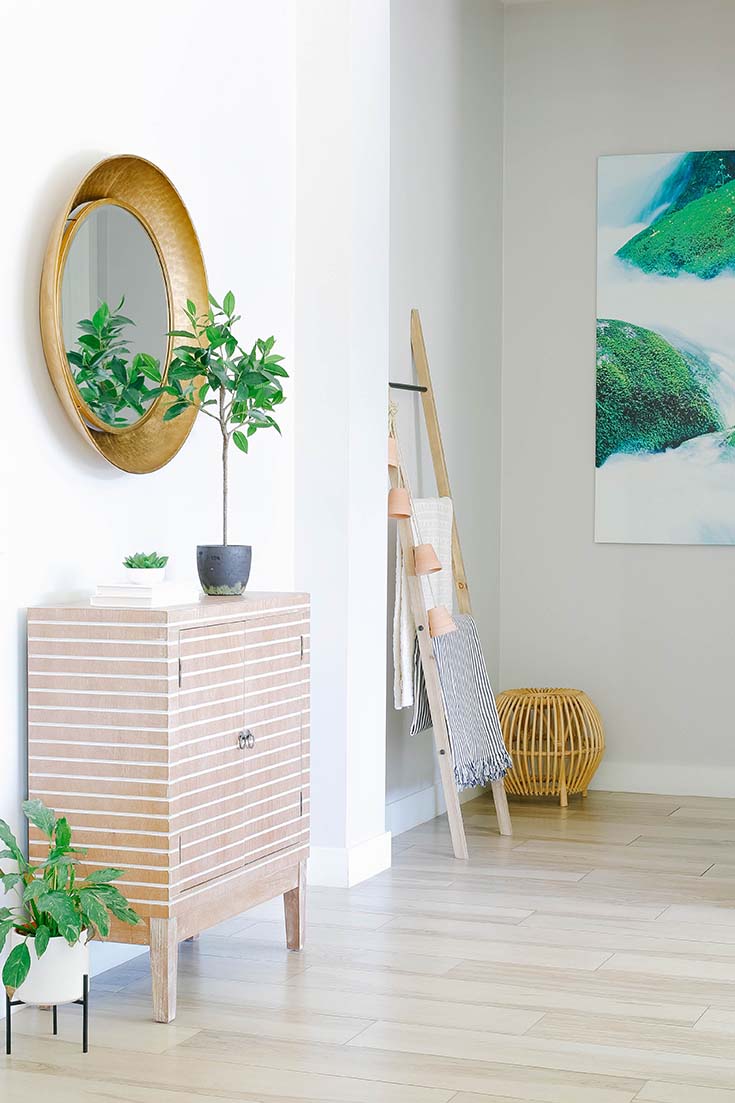 I'm going to send you off to Tana's gorgeous home in Arizona!
Cheers,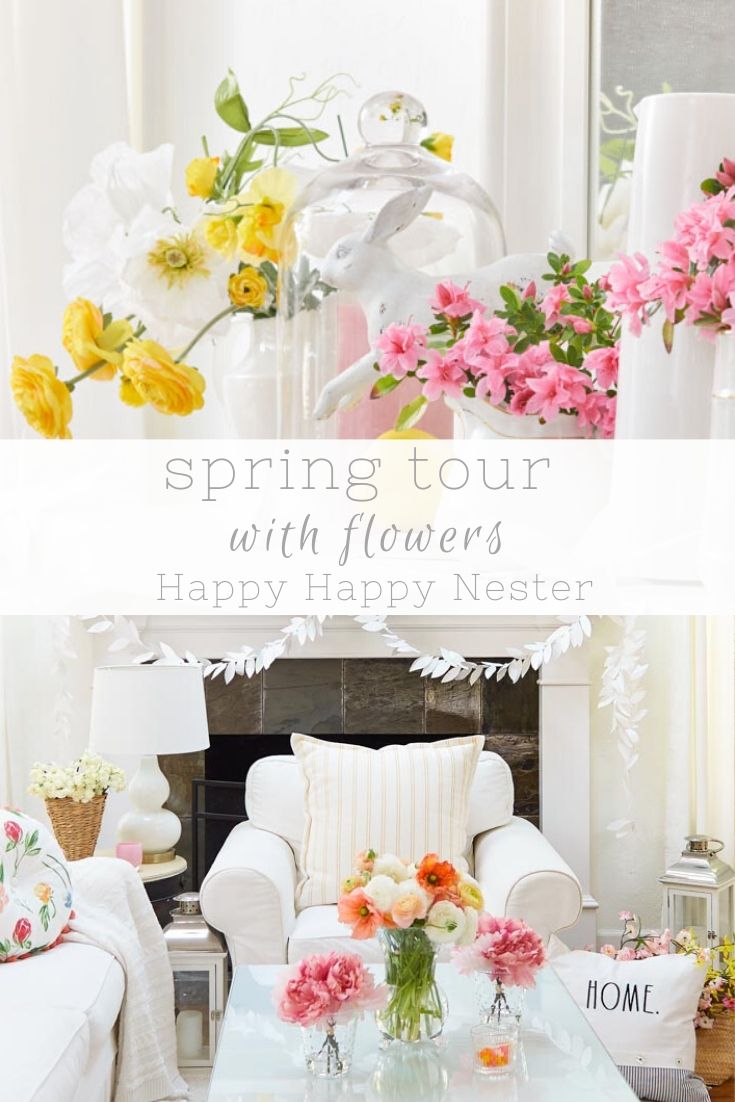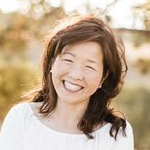 Latest posts by Janine Waite
(see all)