Removable Wallpaper: Chasing Paper
I have done a few projects using Chasing Paper's removable wallpaper. Their paper is luxurious, thick and easy to install. Their designs range from geometric, floral, and designer creations. I found that there are so many beautiful patterns to choose from and that I found choosing a design was the hardest part both my projects.
~ A Note About the Nester ~
When we bought our first house, I was excited to decorate our craftsman style home. As excited new homeowners we every free weekend on remodeling our home. I went a little overboard with the DIY,  and I put up tons of wallpaper. Now, looking back, some of my choices are pretty dated about now, oops.
It's interesting to learn that wallpaper history dates back to wall tapestries. Tapestries added color to the walls as well as insulation. But, only the elite could afford this expensive decor so the rest of the public turned to wallpaper to brighten up their rooms and homes. England and France were the leaders in wallpaper and after Henry VIII's excommunication from the Catholic Church in 1509, trade to Europe fell and tapestries were unavailable. As a result, the gentry eventually embraced wallpaper. Now let's jump forward quite a bit and reminisce how wallpaper was popular in the 70's and 80's. I remember hanging a ton of it with my mom. I fell in love with the 19th-century wallpaper by William Morris, the traditional Arts and Crafts style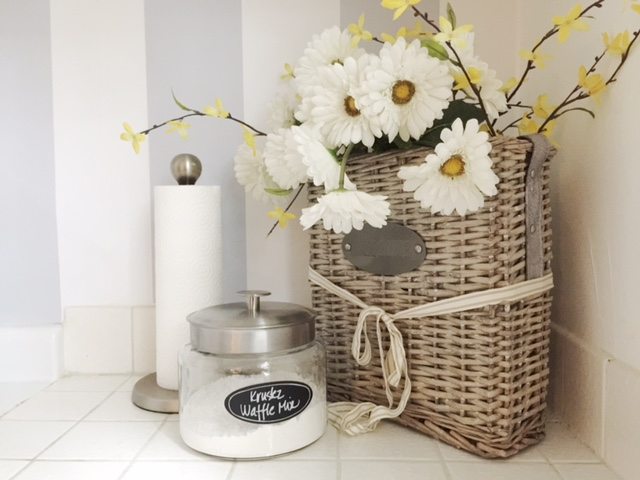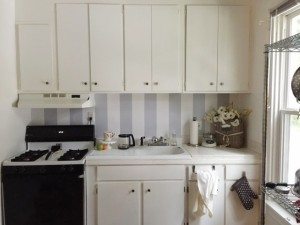 Sorry, this photo is a tiny bit blurry. We installed this bold stripe paper in my niece's kitchen. It was so easy to put up and the results are so fun and bright! Here is the link to my niece's project: decorating on a budget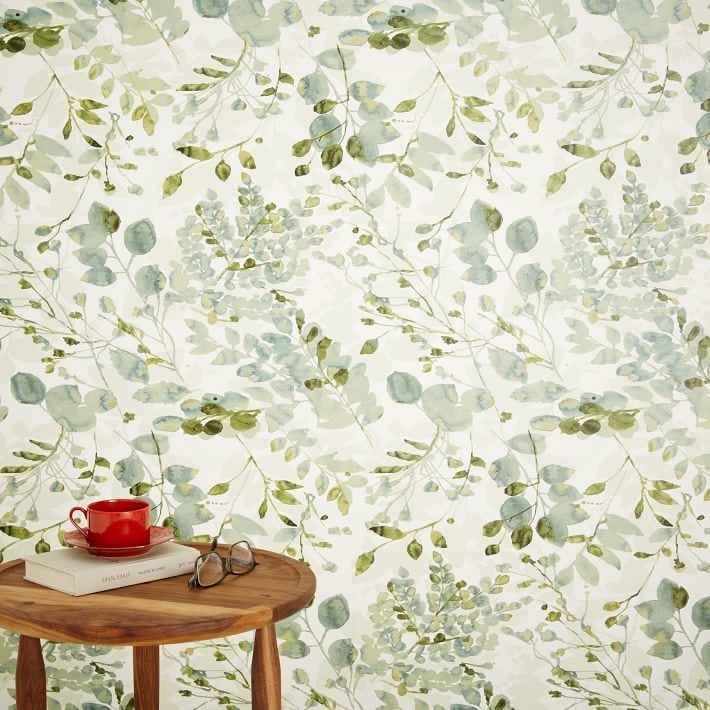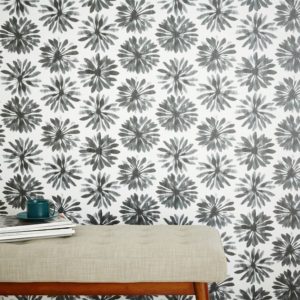 I'm so happy wallpaper is making a comeback and I'm doubly happy that it is a temporary solution. The old paper was not only messy to install but a huge pain to remove if you changed your mind or style. I'm happy that I have had the opportunity to work with some Chasing Paper's products. I'm also, glad to pass along my experience with it.
1. Great designs
They have so many patterns and colors to choose from. It is also exciting that they are getting artists like Lisa Congdon to create some designs.
2. Quality
I have worked with a few other temporary wallpaper companies and there is a big difference in quality. So, this paper is thick and doesn't in any way resemble contact paper. Repositioning it is easy since the sticky back doesn't stick to itself, like some other brands. Once it is placed on the wall there are very few air bubbles that get trapped. If you happen to have air bubbles, it is pretty easy to squeeze them out the sides.
3. Easy to Install
Compared to actual wallpaper, this paper is a snap! There is no messy glue like the traditional wallpaper. Just measure, cut and install. It couldn't be an easier.
4. Temporary
This is such a bonus that it is temporary. You aren't locked into a look forever. Although my chalkboard paper has been up for quite a while. Here is my other Chasing Paper project. But, if you are renting or just like to change up your decor, this is a great solution for your walls.
I hope you found this post interesting and helpful. Let me know if you have any questions, I'm happy to help you out. Glad to welcome quite a few new followers to the blog. Thanks for joining and have an awesome week.
Cheers,

This post contains affiliate marketing sponsors. All opinions are my own.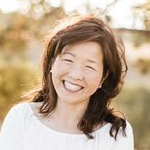 Latest posts by Janine Waite
(see all)