Today's topic is Miele Appliances.
One of my favorite things to do on the weekend is to have our family of four all in the kitchen creating our evening meal. My husband and I enjoy cooking side by side, and sometimes we get a little competitive about our cooking capabilities.
Of course, my dishes are far superior to his. But, you can see for yourself since we competed with our Brussel Sprouts recipes here on the blog.
Our kitchen is a well-loved space.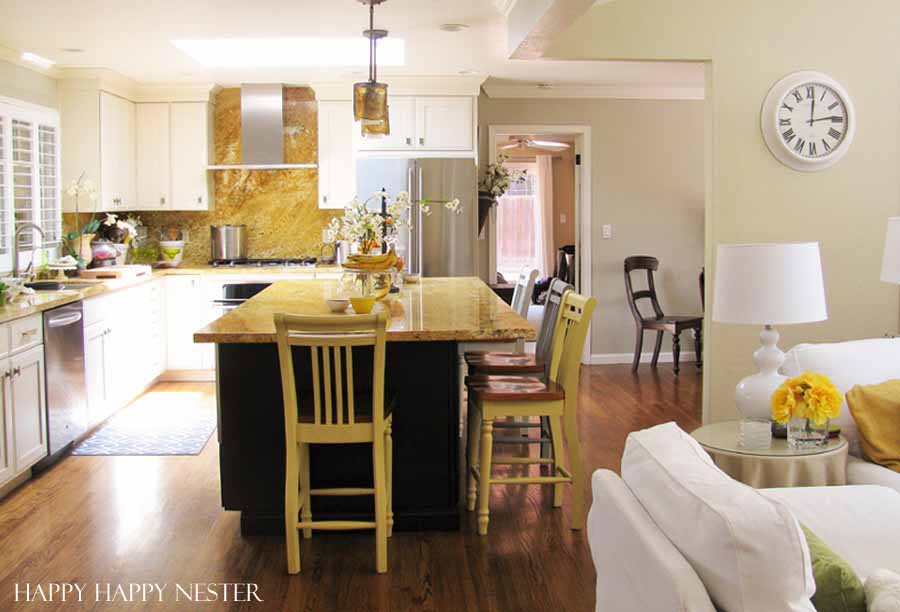 Miele
So, it made sense when the German appliance company, Miele approached me and asked me to attend their grand opening of one of their innovation centers in the San Francisco Bay Area. I was honored that they asked me to attend and interview their two executives, Jan Heck President of Miele USA, Dr. Axel, Kniehl Executive Director of Marketing and Sales.
What is most impressive about this company is their dedication to high standards and quality.
They have a term, Immer Besser, which literally means, Forever Better.
The company and employees always strive to be better than yesterday and strive to be better than their competitors. For information about the company here is the link for Miele History.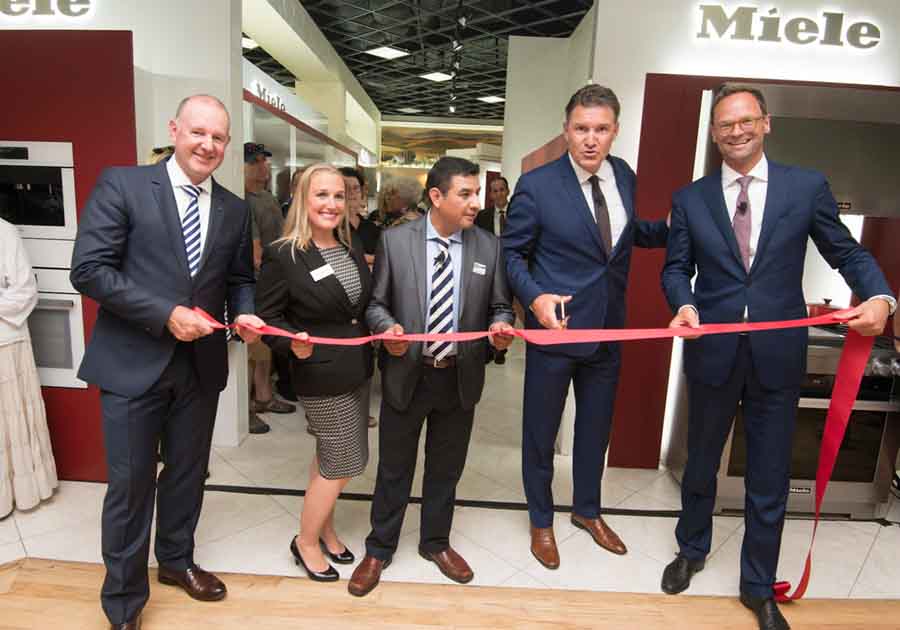 So, I had the pleasure of interviewing Dr. Axel Kniehl, and he explained that in early days of the company, the founders acknowledged two directions for their products. Build a company based on quality and the best appliances or produce inexpensive appliances. Well, they chose to be the best in the industry.
I'm certain it is easy to work for a company that produces the best products.
Ok, while I was perusing through all their sleek appliances, I was intrigued by all their attention to details. The dishwasher not only opened by knocking on the door, but the interior was lit up by bright lights. Also, I opened one of their ovens and the handle moved with my hands for comfort.
The details are outstanding.
Appliances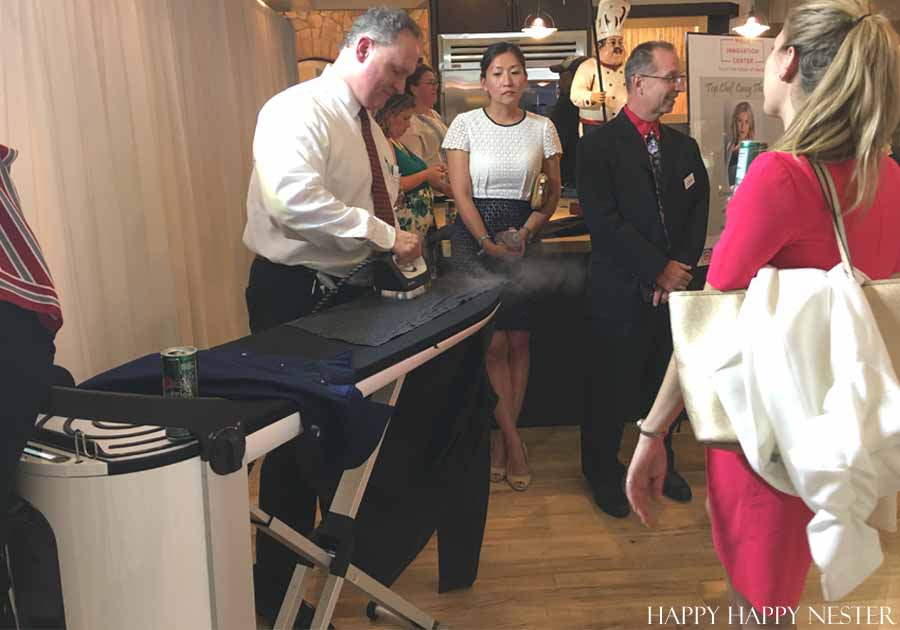 Steam Iron
Their new steam iron has taken ironing to a whole new level. So the board pushes steam up to the clothes and the iron additionally pushes steam on top of the clothes.
Ingenious.
While I was at the event, I ironed a men's shirt sleeve in seconds, and it seriously looked like it was professionally dry cleaned. Yes, I so want this iron, and this is coming from someone who loathes ironing.
This is a magnificent product.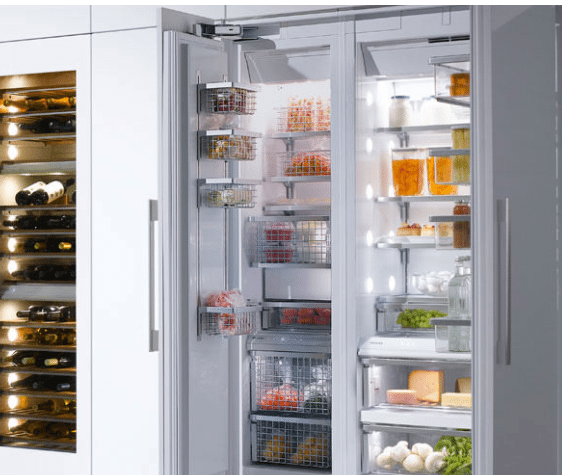 Refrigerators
Of course, their refrigerators are too die for. They blend their fridges right into the cabinetry, and all the features are over the top the best.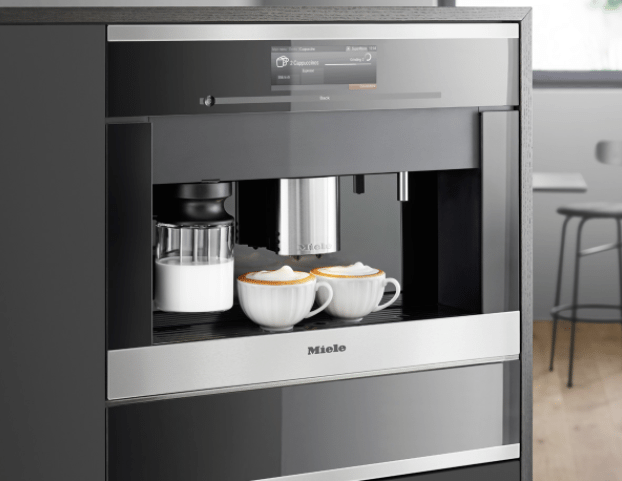 Built-in Coffee Maker
I had one question I was dying to ask Dr. Axel Kniehl and Jan Heck.
Which appliance is their favorite?
It was surprising to hear their answers.
Jan piped up quickly and said the coffee maker was his family's favorite. It makes whatever coffee you desire and with a European flair. He said that in his home the Miele coffee maker is the most used appliance.
Now, Dr. Axel Kniehl did not skip a beat and said that the steamer is his favorite appliance. He was so passionate about how it steams the food to perfection and how it locks in the natural flavors. The steamer has the option to vacuum pack the food before steaming thus creating a way to lock in the taste. So, less oil and calories are needed to create a tasty dish.
This company is impressive through and through. Both Jan and Axel said that the Miele's headquarters is like a family that treats them so well. They have been with the company for close to 20 years, which I feel speaks stronger than words.
TV's Top Chef, Casey Thompson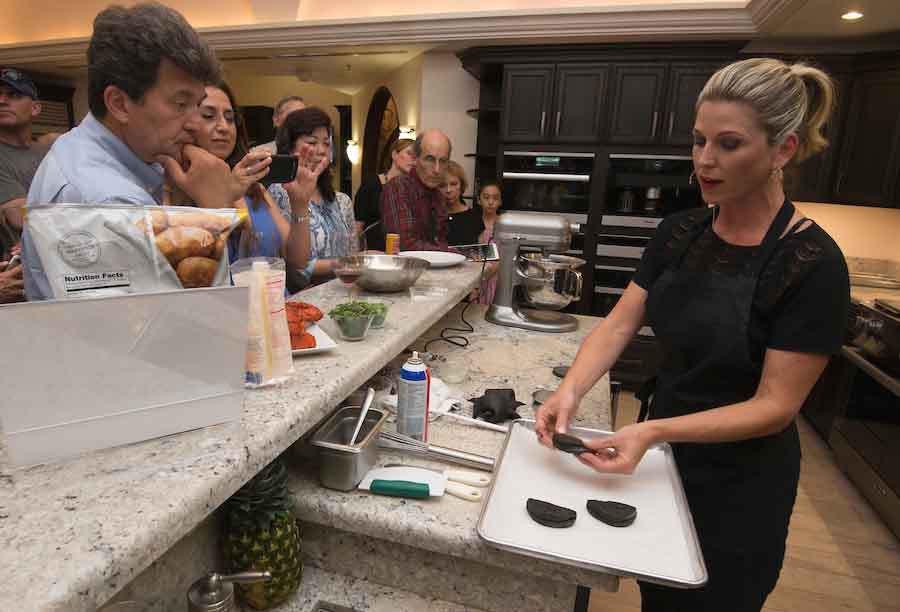 At this event, television's Top Chef's contestant, Casey Thompson baked some of her great dishes for all of us to taste. She was such a lovely chef, and it was so fun watching her work in the Miele kitchen!
By the end of my night at Friedmans Appliance, my head was spinning with all these great appliances. I will have to expand my Miele collection and I hope you have the opportunity to visit one of these Miele Innovations Centers.
Here is the link to all the great discounts that Miele is currently offering.
Cheers,

Here are some extra interesting tidbits of information about Miele!
They test their products for 20 years of use. If you are like me, you are probably wondering how they accomplish this. Well, when they test their refrigerator door, they calculate how many times a family opens it in a day. Then they multiply that for a 20-year timeframe. Then they continually open that door until it hits that number for 20 years worth.
The family is still involved in the company. Miele is four generations of the Miele and Zinkann families. They are proud that they are the oldest family run appliance company.
They have built a car.
Did you know that their first product was a butter churner?
*This post is sponsored by Miele although all opinions are my own.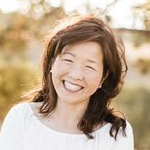 Latest posts by Janine Waite
(see all)