Today's Happy Decor is Decorating with Pink
A warm California welcome if you are joining me from Summer Adams. Summer lives up north from me and her new home is striking. So, speaking of the color pink, Summer is the Queen of pink!
Ok, are you excited as me for spring to arrive? Our Flowering Plum and Chinese Magnolia trees are covered with pink blossoms and if you listen closely, the birds have returned with their spring chirping.
My heart is happy!
To help you welcome in spring, I just published a fun project, mini-Valentine's Day gingerbread houses that will make you smile.
But, anywhoo, stay a while and visit all my friend's posts, you can view the list at the bottom of my post.
The following post contains affiliate links which allow me to continue my blogging passion.
My History with Pink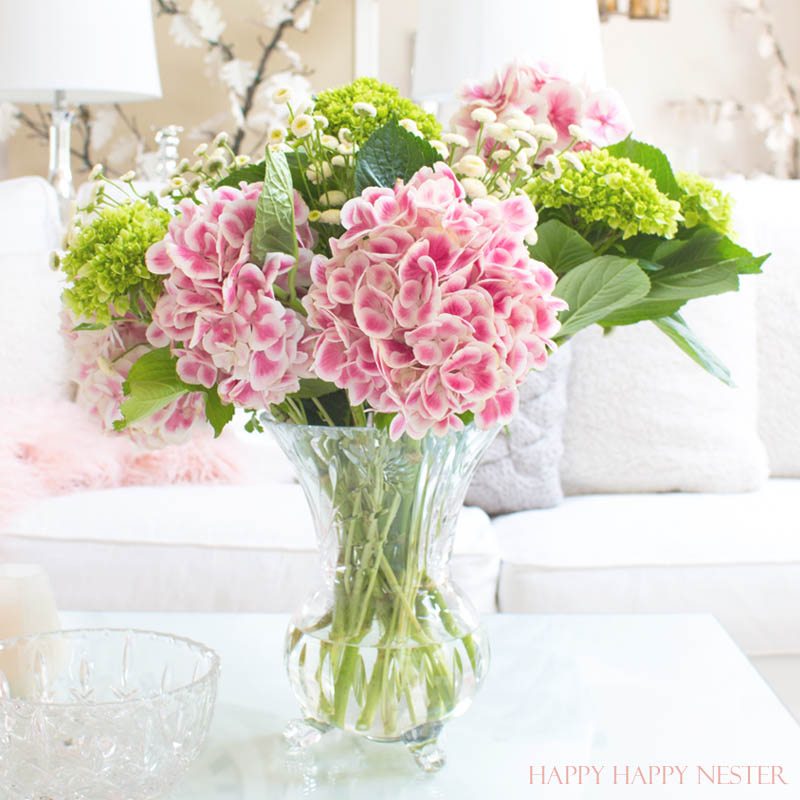 Growing up with four older brothers, you can imagine there wasn't a lot of pink in our home. In fact, when I was born and my parents brought me home from the hospital, I wasn't even swaddled in pink. My mother had given up and resigned herself to the fact that I was going to be another baby boy.
And I just remembered they were going to name me Daryl.
Yes, they had made up their mind and I came home bundled up in blue with no hint of pink.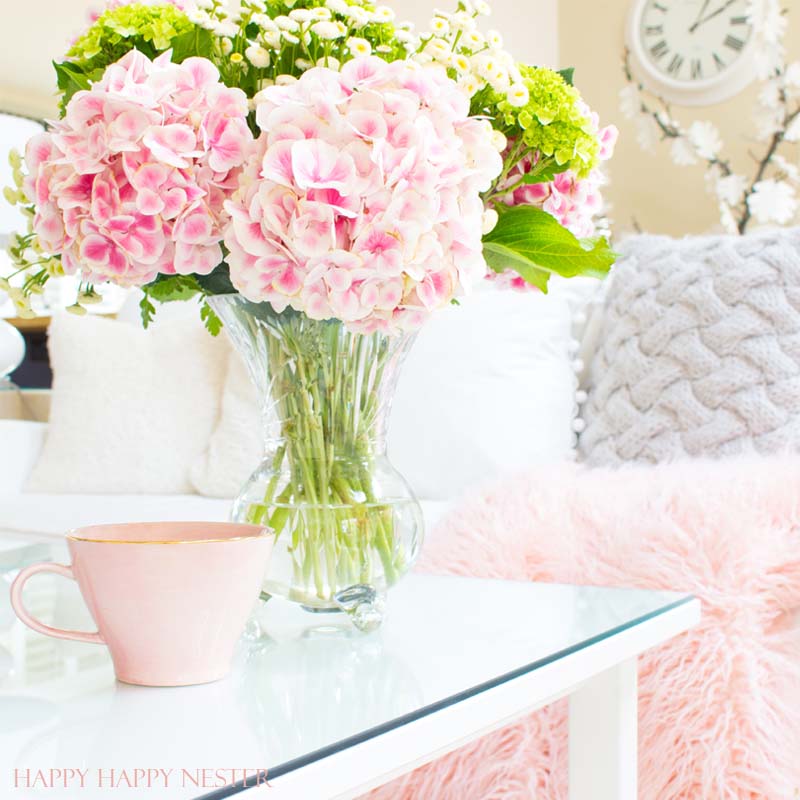 So, introducing pink into our home is a tiny bit foreign to me, you see my older brothers made sure I wasn't a girly type. Pink just wasn't on my radar.
So, slowly over time, I've added a few pieces and now I can honestly say, my living room is pretty in pink!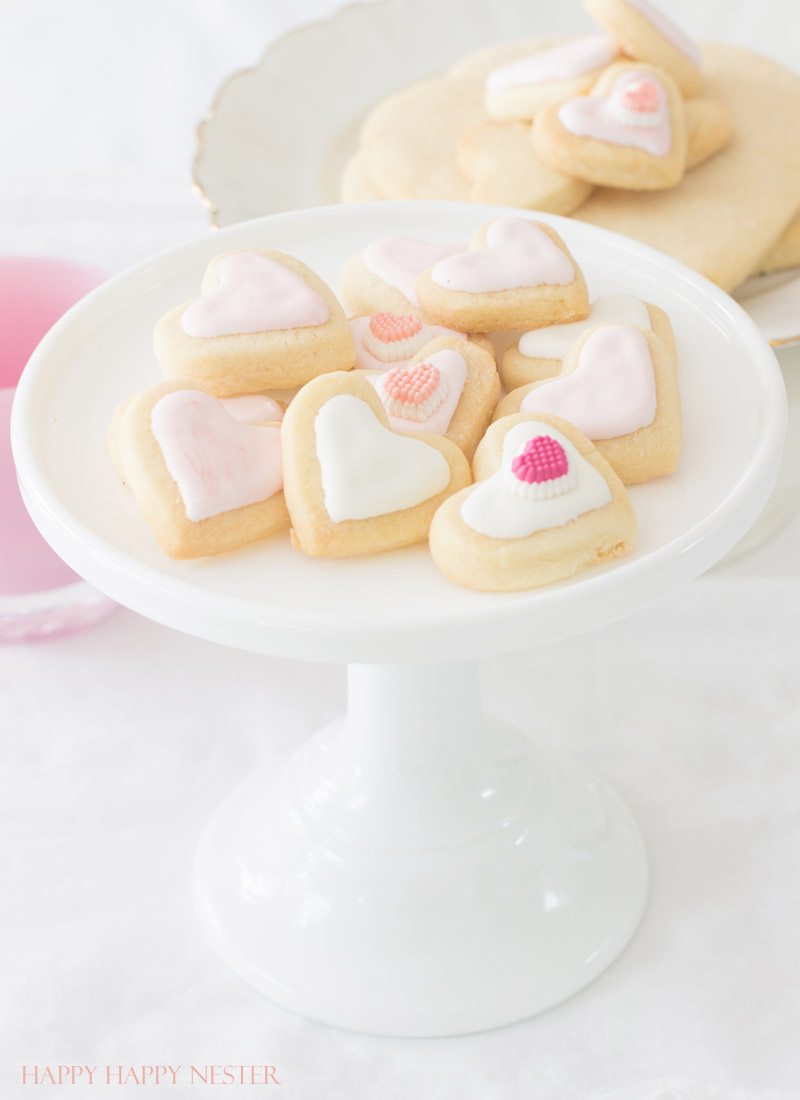 And lately pink has taken over my brain.
I've already styled my living room two different ways this month. So, if you see a few different pillows, don't panic you aren't losing your mind.
Hm, maybe I'm losing mine?
Decorating with Pink
Five Things to Ponder
Add Florals
The other day, I finally ventured out of the house and had a fun girl's trip to the city.
Our first stop was the San Francisco Flower Market.
I loved these variegated hydrangeas the minute I set eyes on them. It's as if their petals were dipped in pink and white and are the perfect balance of colors.
The vintage touch of these hydrangeas complimented the cute Chamomile flowers.
So, here is your first art lesson for the week. Did you know that green is opposite on the color wheel to red or pink? Since they are complementary color, I instinctively sought out splashes of the spring green hydrangeas to pop the pink.
Crazy cuteness going on over here.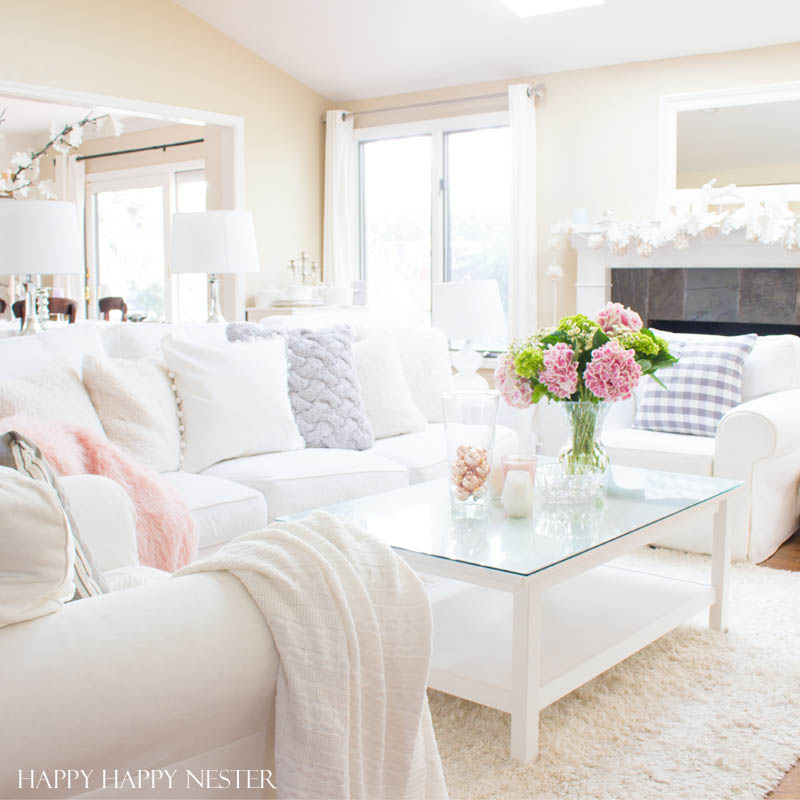 Create a Stage for the Pink Accents
What better way to flaunt my pink accents than to surround it all with white.  Currently in our living room, pink rules.
Who knew that decorating with pink could be so much fun.
On a side note, if you are interested in my Crate and Barrel slipcover sofa, you should definitely check out my sofa review.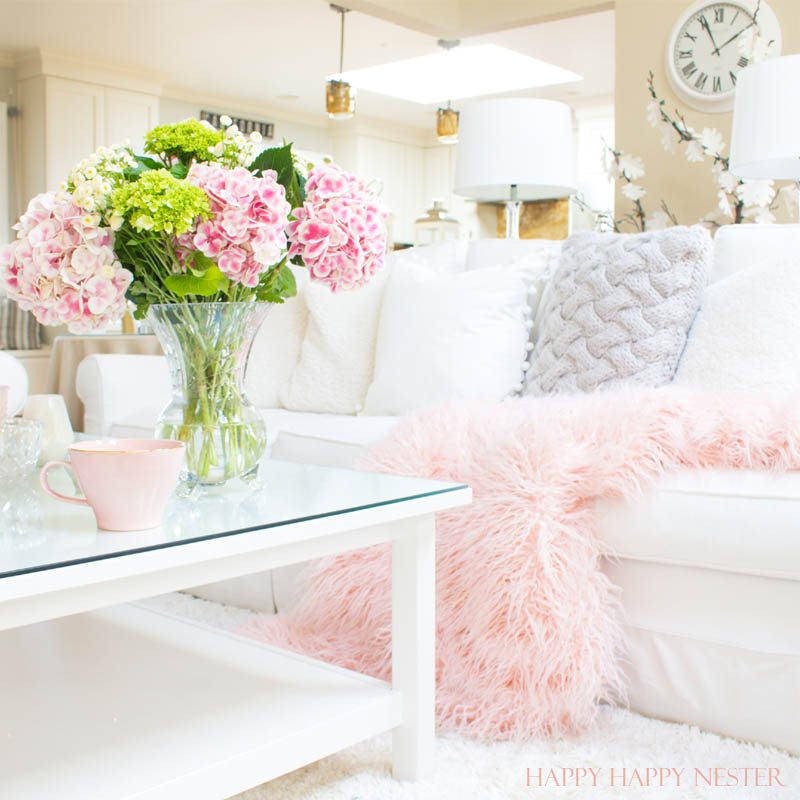 Blankets
Throws are the simplest way to introduce color and warmth to a room. My pinky shaggy blanket is a welcome splash of drama and softness that is so cozy and comfy.
Gosh, and isn't it so adorable?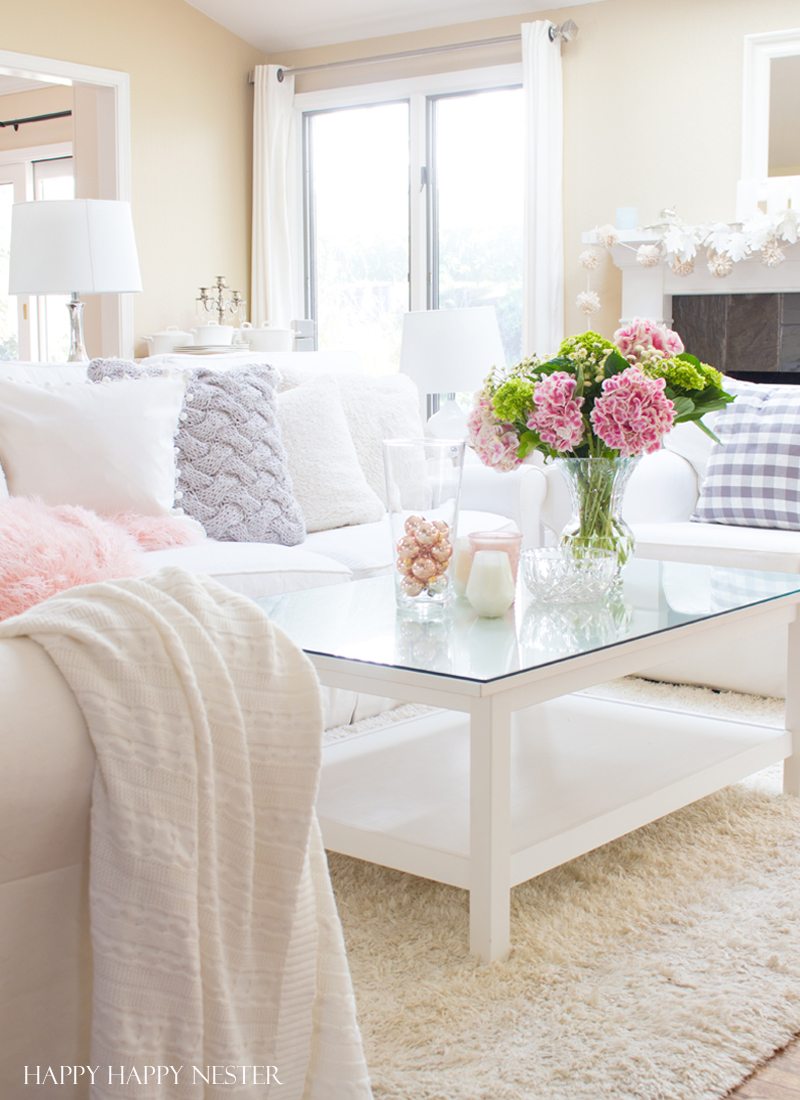 Add Elements of Sparkle
Can I just say, I love anything that sparkles?
Leftover blush Christmas ornaments and a crystal vase creates the perfect amount of razzle-dazzle. So, now I'm smitten with pink, and I also love anything that sparkles.
Who is this person who has taken over my body?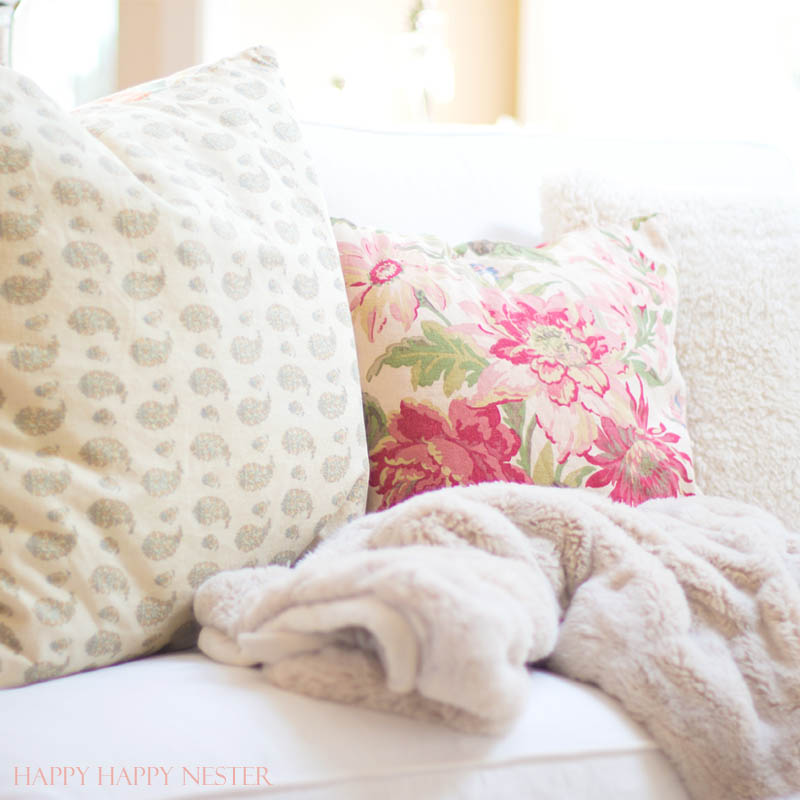 Pillows
Yes, we can't forget about pillows! I have pillows stashed everywhere in our home and in storage. So for this very reason, I've made a vow to mostly by my pillowcases from only Pottery Barn. Mine now just stack so nicely into a small pile in our hall closet.
But, between throws and pillows, you have an instant new look with very little effort.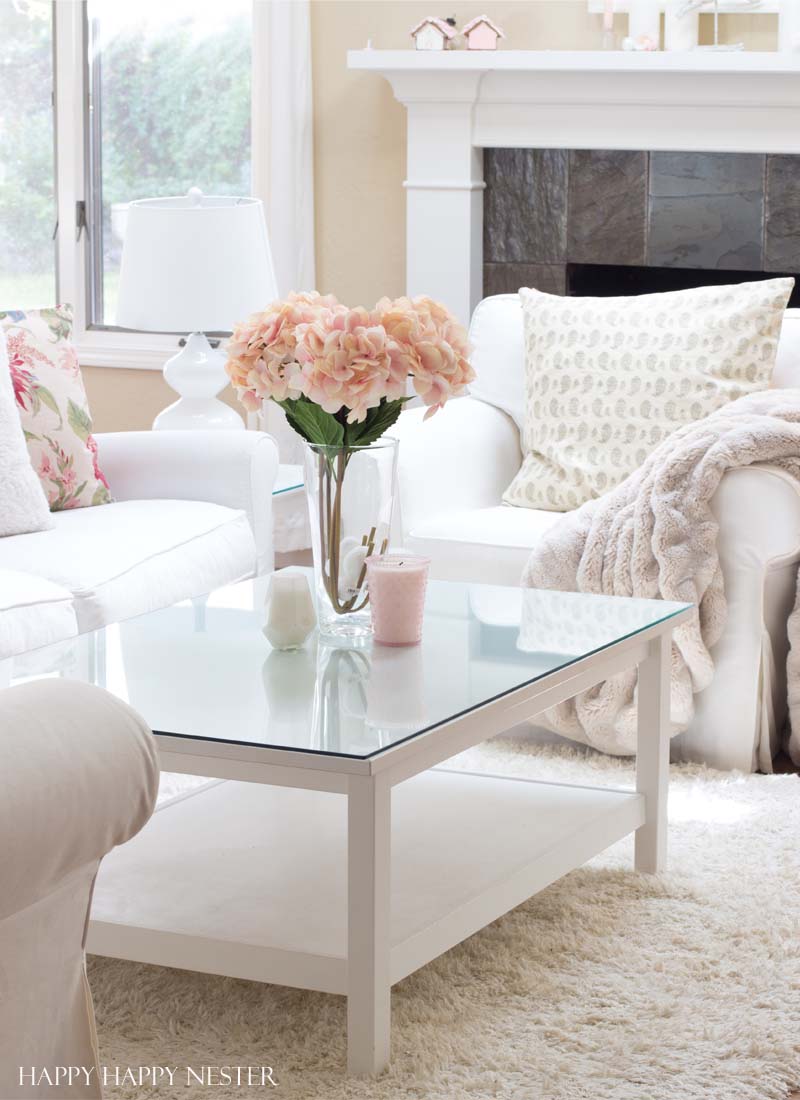 These blush Pottery Barn Hydrangeas make quite a stunning statement, don't you think?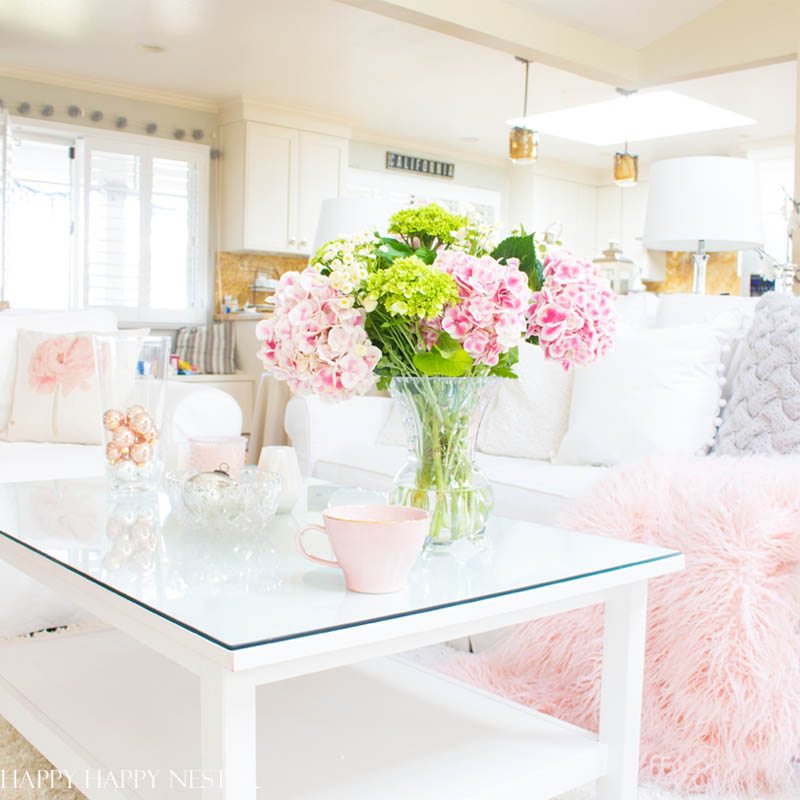 I am finally at peace with pink.
I love finding new things out about myself.
Thanks for joining me on my blogging journey. I hope you liked my tips on decorating with pink. Enjoy the rest of my friend's fabulous posts, I'm certain you won't be disappointed.
Now off to my talented friend, Amie from Meme Hill. Not only is she a great interior designer, but she is a super artist as well. Amie recently completed a playful and adorable mural at her local children's clinic.
Cheers,

Shop the Post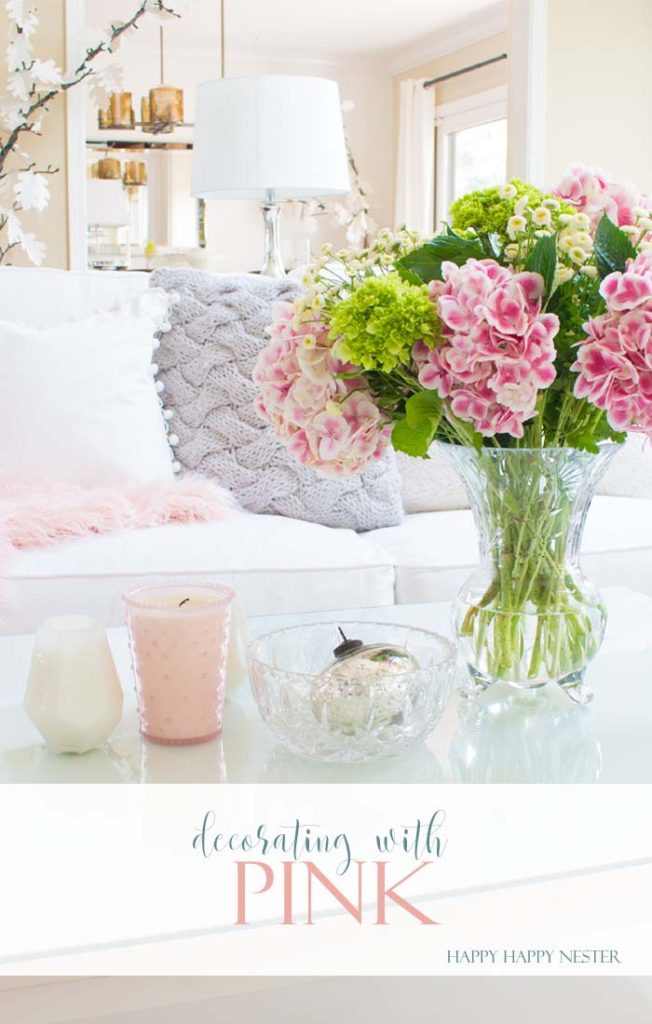 Welcome To Our Monthly Blog Hop
Kim & Lacey | Styled With Lace
Jodie & Julie | The Design Twins
Gloribell | Know How She Does It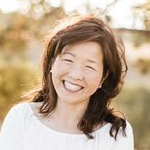 Latest posts by Janine Waite
(see all)