Looking back over the month, I now realized that I should've titled the first blog post, What is Hygge? Oh well, it's not too late to answer this big question. Enquiring minds want to know!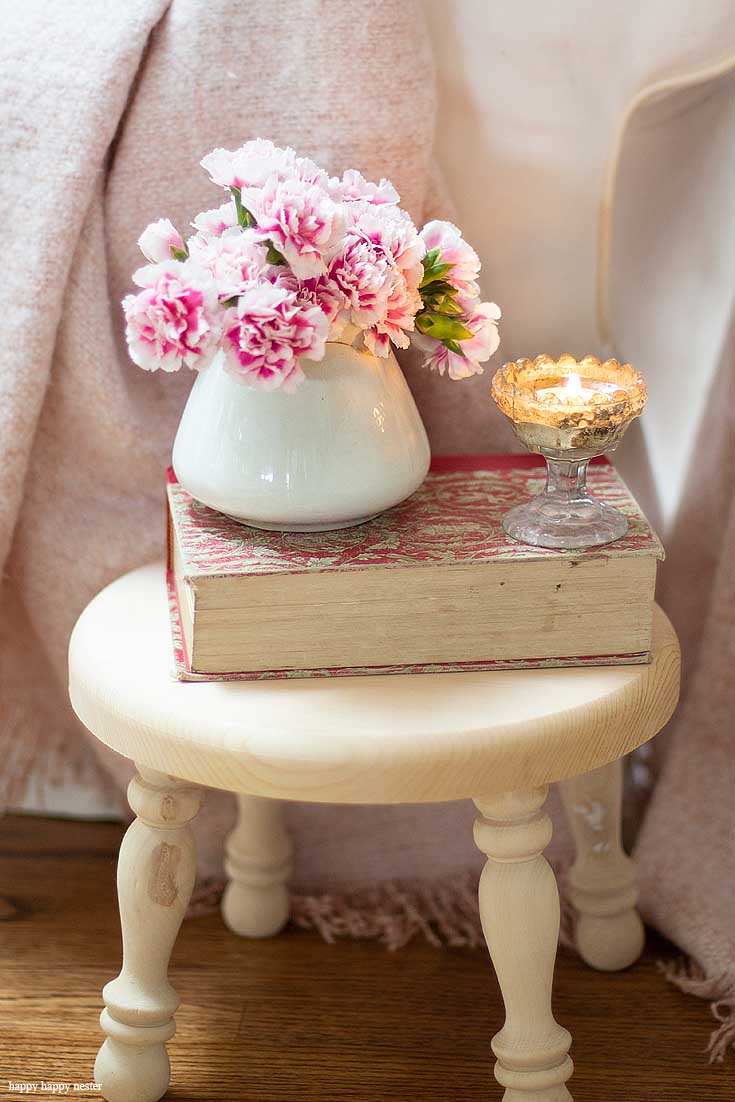 The Big Question: What is Hygge?
*The following post contains affiliate links
Last week, I attempted my first post on it, and I showed how to add hygge in our home with flowers. But, I must admit that for about a year, I thought to myself, "what is hygge?" I kept asking my friends, and we all looked at each other quizzically. Not only were we clueless but we also didn't know how to pronounce it. So, if you are experiencing the same scenario then pull up a chair and let's get this hygge thing figured out.
What is Hygge?
Oxford Dictionary's definition:
"A quality of cosiness and comfortable conviviality that engenders a feeling of contentment or well-being (regarded as a defining characteristic of Danish culture)"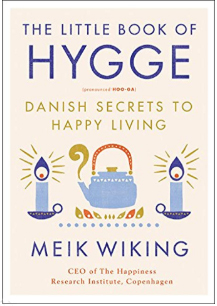 There is a wonderful book by Miek, Wiking, The Little Book of Hygge: Danish Secrets to Happy Living. In fact, I'm listening to the audible book as I write this post. So, I'm diving deep into this lovely way of living. Since Denmark has on the average 170 days of rain, I would say that they need some way to add positive and happy ways of coping with their weather. Hygge has deeps roots in their culture, from lighting, decorating and eating to name a few. It is interesting that Danish people are the happiest people in the world. I would say that this might be the big reason that this concept of hygge is spreading across the globe. Hopefully, you have a better understanding of what is hygge?
More happiness, please!
How do you pronounce Hygge?
Hue – guh.
It is a noun, a verb, and an adjective.
Hygge is a Danish and Norwegian word for a mood of coziness, comfort, and contentment.
How do we embrace Hygge in our lives?
So, I think that our region of silicon valley could greatly benefit from hygge. You see around here there is a fast pace life and entitlement that is bursting at the seams and slowing down would be lovely.  HyggeI is an idea that brings life back to the simple things. It shouldn't cost money, and I also love, that things don't have to be perfect. Just comfortable, relaxing and enjoyable.
Candles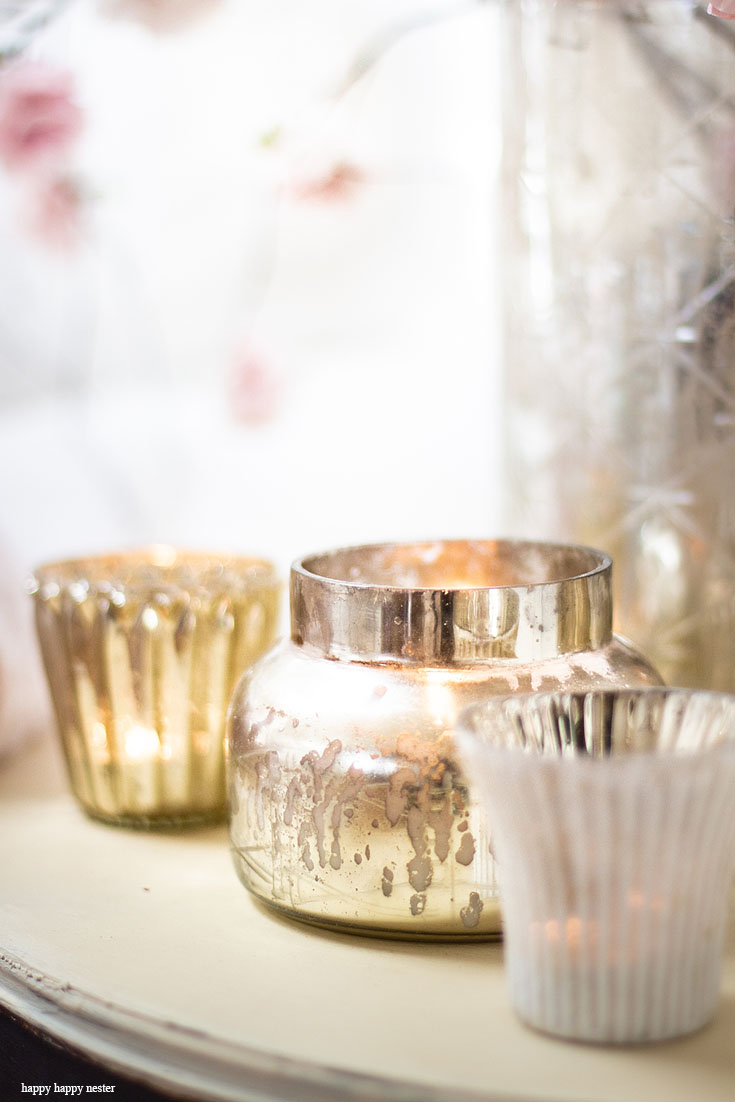 Danish people use a lot of candles is what I hear. So, I took note and I recently added some of my mercury glass votives in my how to add candles to your home blog post, and it instantly made the space cozy and relaxing. Don't you just love that you have a better understand what is hygge?
Blankets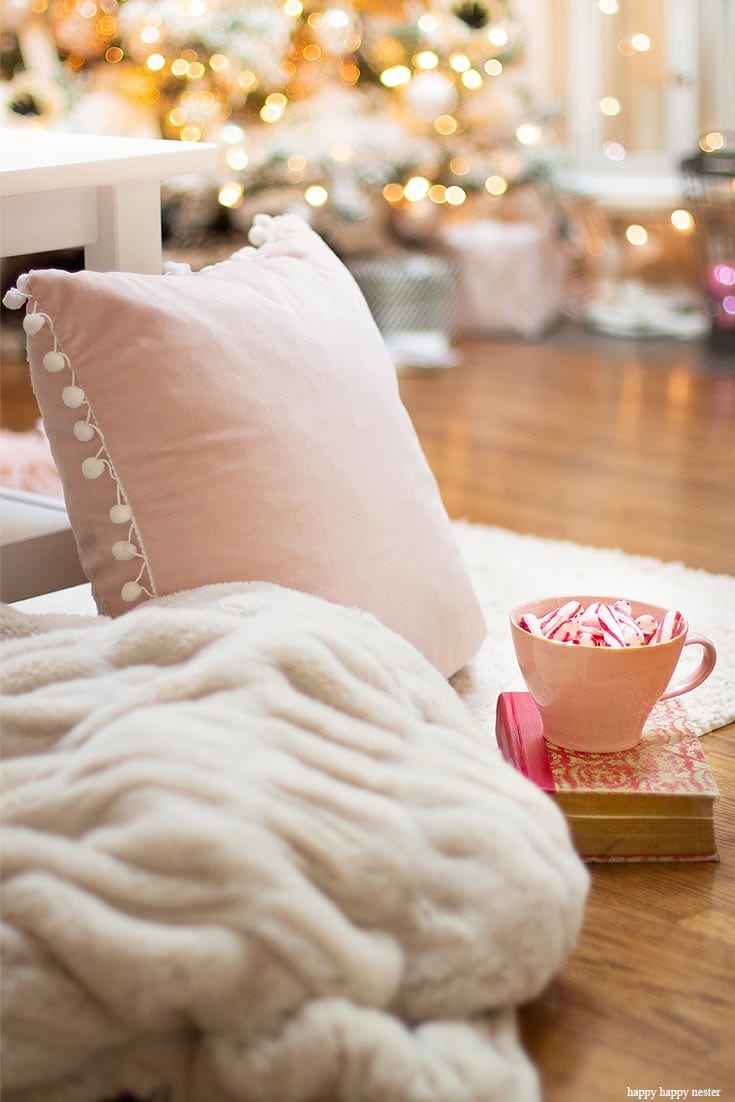 I will be adding a post on this next week. We love warm, soft throws and I must admit that they put me in my happy place. There is some great about a lovely faux fur blanket.
Turn off lights or use low voltage light bulbs
If we listen to what hygge is, then I guess we should use low lighting and not stress out our mood and eyes with bright lights. I do crave light so I may have to work on this concept. This is a photo from my Christmas Night Tour.
Bring the outdoors inside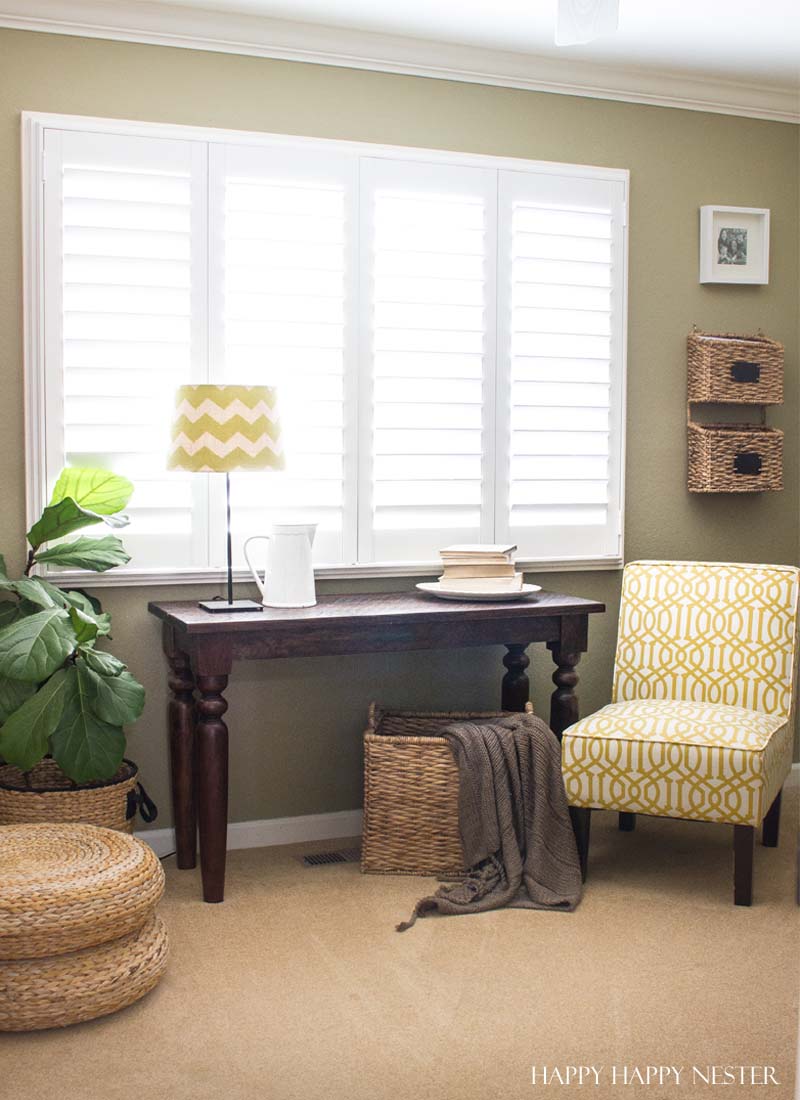 I love plants in our home, and even though I have a brown thumb, I do have two beautiful fiddle fig trees. I guess you can say bringing in flowers and branches are a good thing too.
Light your fireplace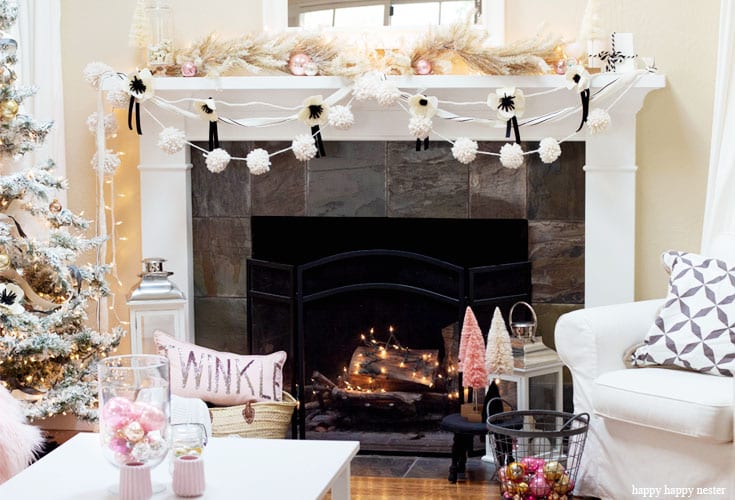 I know that when we lived in Seattle, we always had our fireplace lit. The glow of the flames and the warmth was so cozy and inviting. We don't use our fireplace (in our current home) much since it brings in a ton of smoke into our home. But, over the holidays I added a few twinkle lights (here is my Christmas Night Tour) and even that little bit of glow was so awesome and cozy.
Streamline your home decor
This streamlining is an area that I need to work on. I need to read Marie Kondo's book. I tend to lean more to the English style of decorating with lots of everything! Streamline my decor is my tasks this year.
Read a Book
Maybe I can read Mr. Wiking's book. You know he is the CEO of The Happiness Research Institute. I'm sure I can learn a few tips.
Oh yeah, and get some fuzzy socks why you cuddle up to a fire with a book. Hope all this hygge leads to happiness! Ok, let's see what my friends are doing this week with Hygge.
Saturday Home Series – 2
Ashely | Modern Glam
Leslie | My 100 Year Old Home
Rhonda | Hallstrom Home
Janine | Happy Happy Nester
Welcome to our second-weekend round-up. Every Saturday we will publish a post about every month's theme and this February it is all about Hygge. You see, my friends and I were committed this month to help our readers understand what hygge is as well as how to get it into our homes and lives. I was a bit intimidated with this month's theme, but once I wrapped my head around it, my mind kept coming up with more blog posts. You and see my post on adding candles to your home. Sometimes I have a hard time turning off my brain at night. Well, today I'm inviting the hygge post that my friends published. So, here are the latest posts from my blogging friends.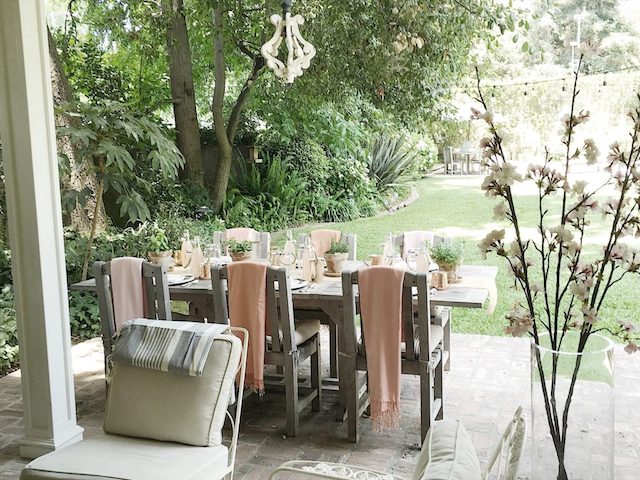 I always love what Leslie styles in her 100 year old home. In her latest blog post, she shows ways to find comfort in your home.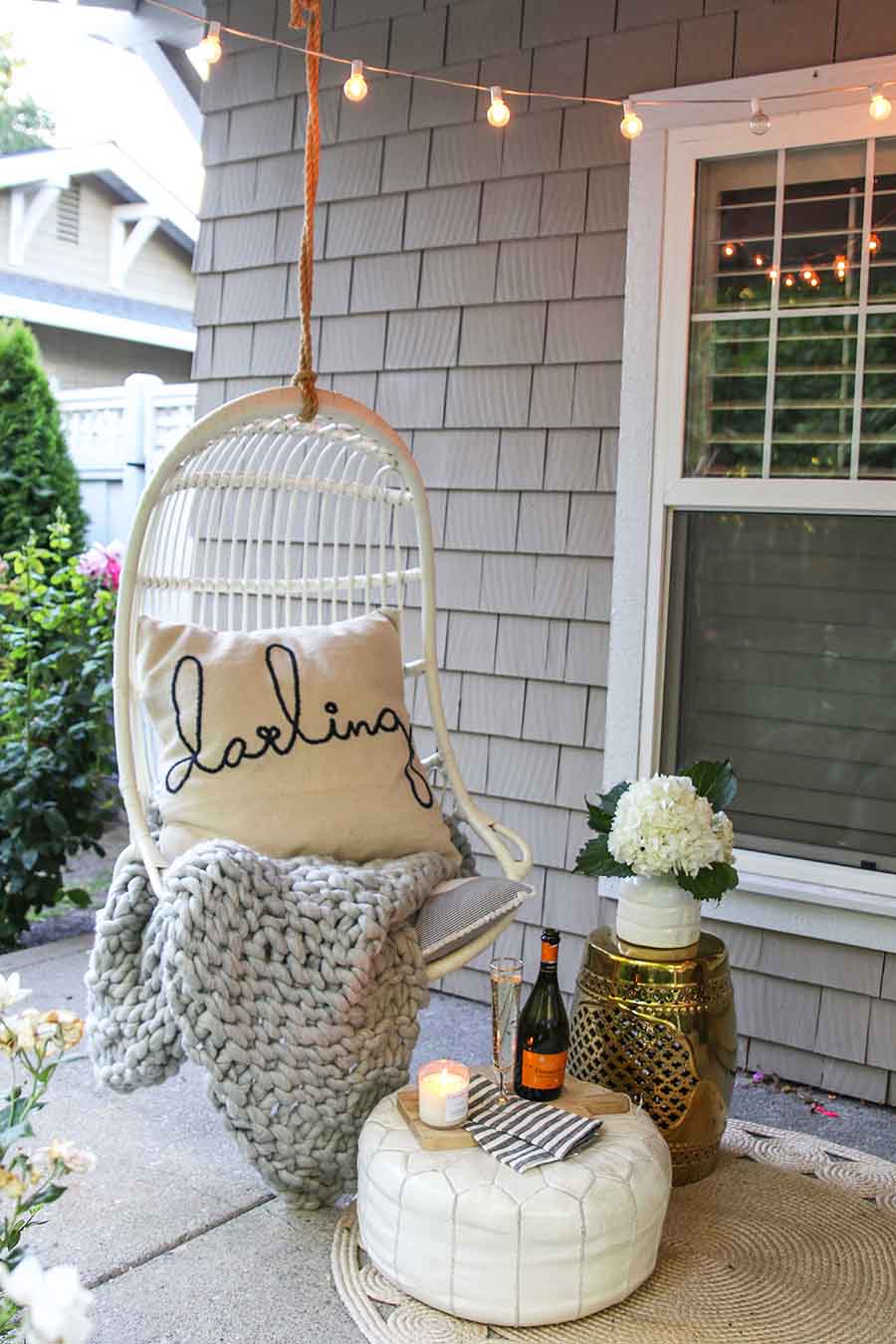 Ok, make sure to check out these 10 ways you can add more hygge to your life right now! This informative post is from Ashely from Modern Glam.
Create a cozy and comforting hygge space in your office. Here is Rhonda's new hygge home office design
Well, this is a very long post, and I hope you feel like you have a better grasp of what hygge is? I'm hoping to embrace this idea of Hygge a little bit more in our home, and lifestyle. And just maybe we are a bit more happy from day to day.
Cheers,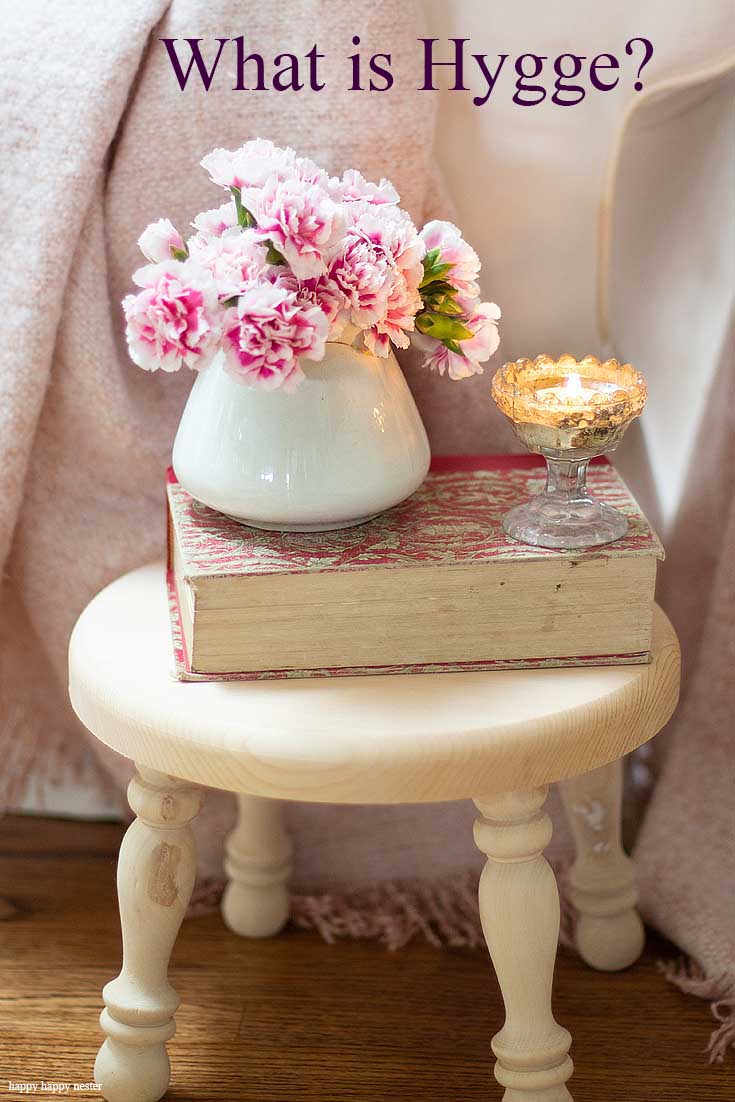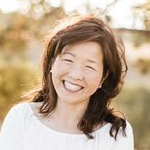 Latest posts by Janine Waite
(see all)