Let's talk about the Hygge Essentials for Your Home. There are five things I consider when trying to add hygge to our homes. These are simple elements that instantly add a ton of happiness to a home.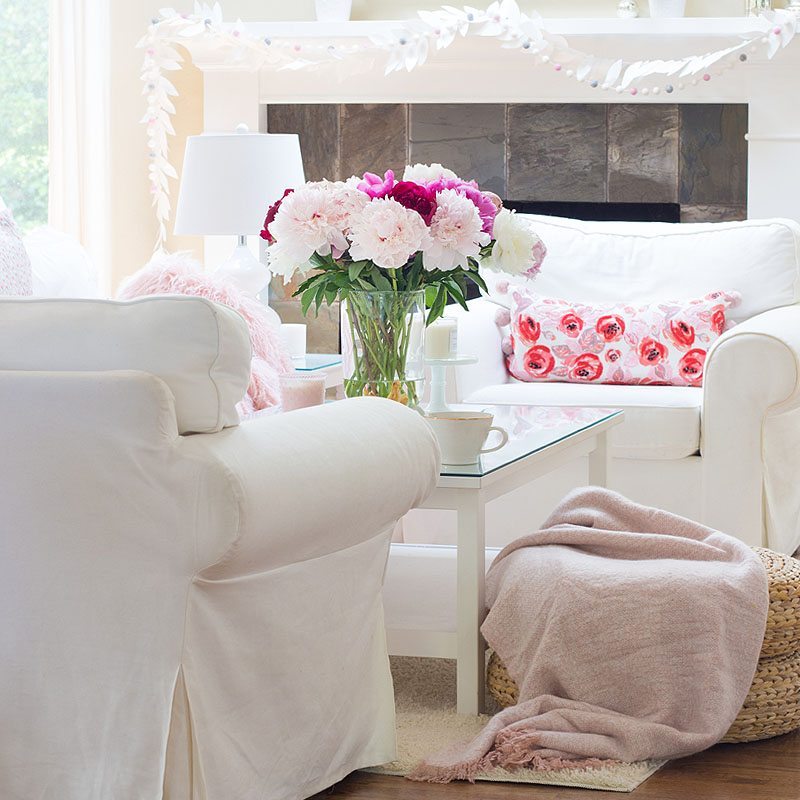 *The following post contains affiliate links
5 Hygge Essentials for Your Home
Before I begin, if you are wondering what hygge is all about, then might I suggest that you check out this post to find this Danish way of living.
Ok, I love that this concept embraces a coziness which brings happiness. Who doesn't like a comfy and relaxed lifestyle? Well, I decided to share my 5 hygge essentials for your home that you can immediately introduce.
Well, let's dig in and get started.
Candles
I can't have too many candles. You see, I collect candle votives, pillar candles, and candlesticks. Yup, candles fill my drawers and buffets to the brim. My collection includes mercury glass, metals, and even hand blown glass. I recently published a post on adding some candles to our home.
Blankets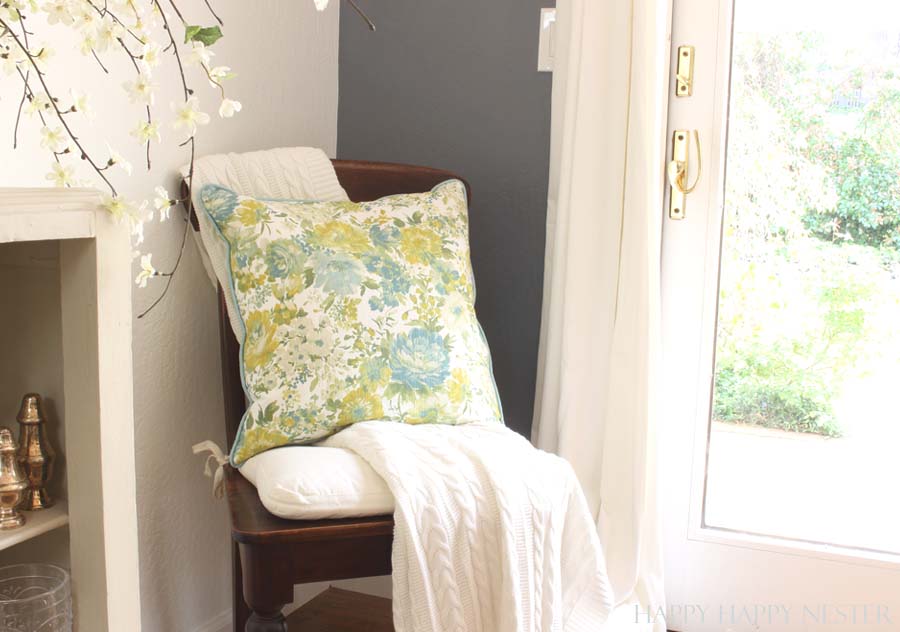 You could correctly accuse me of being the Queen of Blankets! My family laughs at this quirky obsession of mine, but they also enjoy all these beautiful throws. Almost every day we are all wrapped and cuddled up with one of the many blankets in our house. They not only add warmth and coziness but comfort that relaxes the soul.
Pillows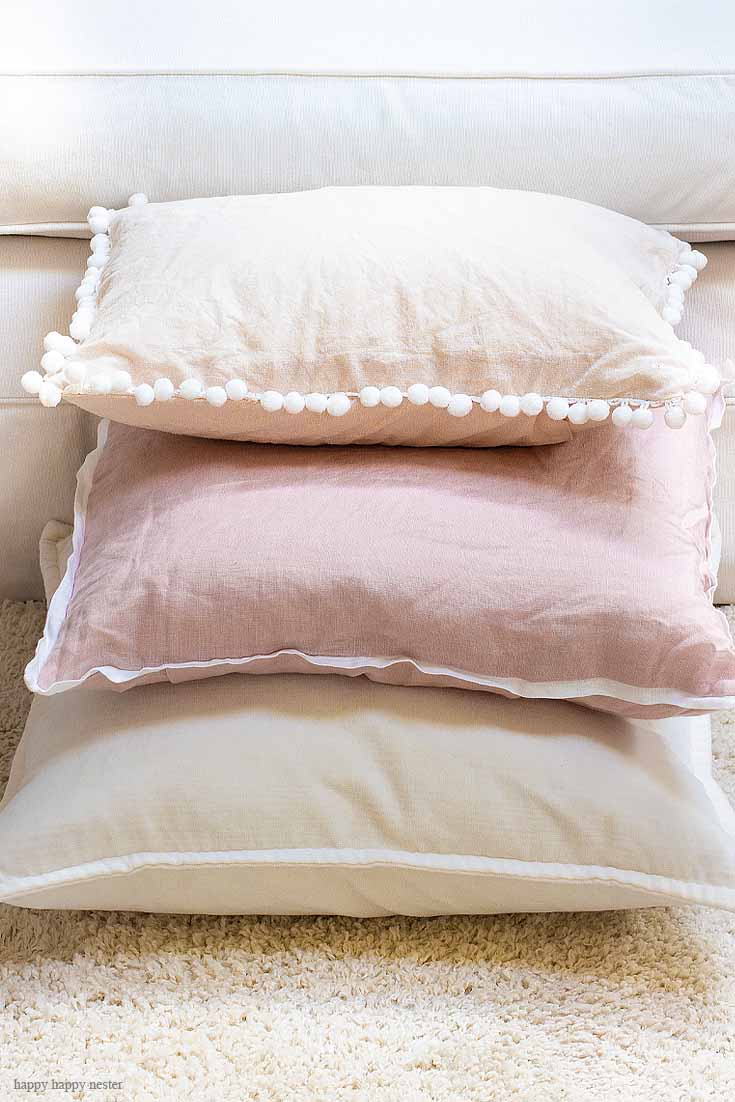 Since I'm officially the Queen of Blankets, you can call me the Princess of Pillows! Yup, I may have more pillows than throws at this point. Yes, I need to do Marie Kondo's, does this spark joy purge, but for now, I have a ton of these lovely pillows.
And you'll be happy to know that I recently added another one to my collection. The cute pom pom pillow was a recent project in which I dyed some white muslin fabric with avocado skins and pits. You might like to view that fun DIY post.
Flowers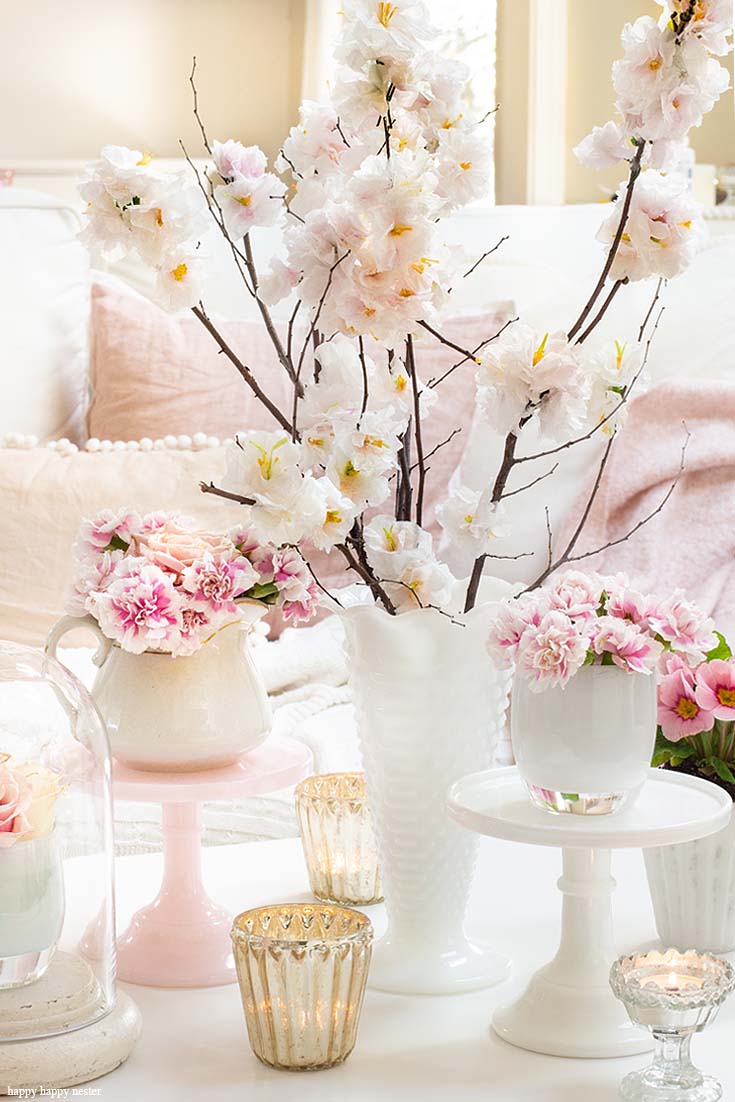 Flowers are one of the 5 hygge essentials for your home. These are my current flowers, and the delicate flowers in the white vase are paper cherry blossoms that I created today. The blog post will be live this coming Tuesday, so stay tuned. I decided to try a different version of my tissue paper flowers DIY. But, anywho, I always have either a fresh bouquet or a faux arrangement of flowers. They always cozy up our house in a pretty way.
Books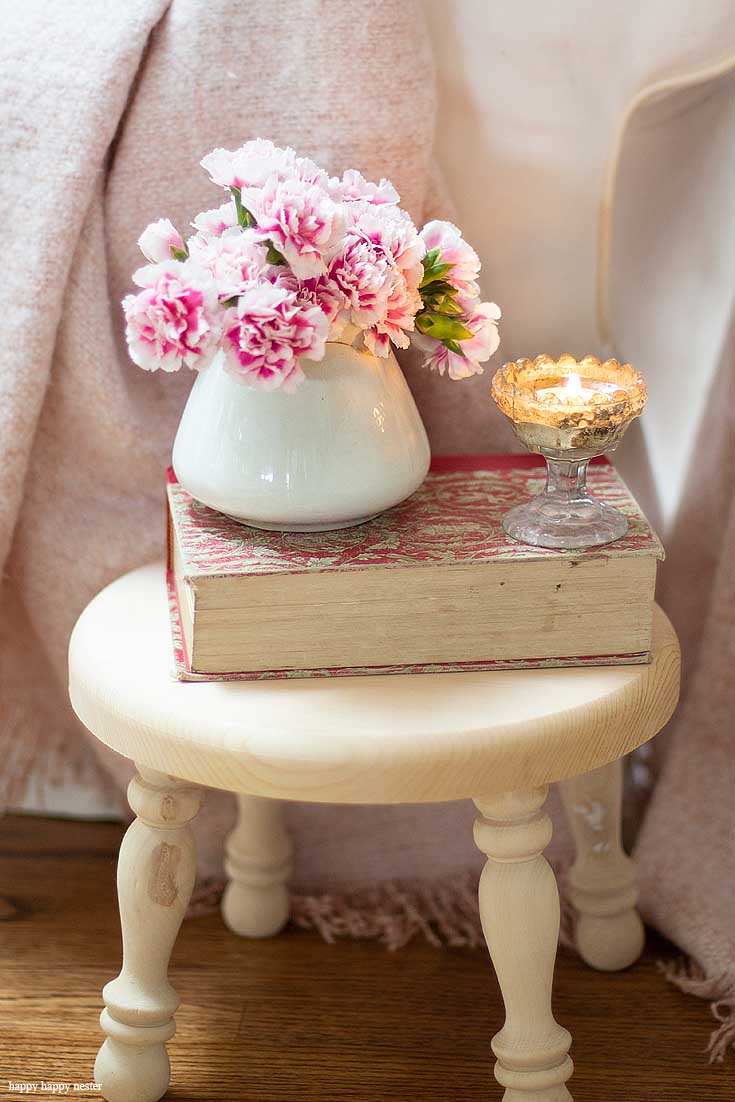 And lastly, you might be interested in adding books to your home. My husband is the King of Books. He is a writer and author, so his office shelves are full of books. But despite his vast library I know there is one book that he doesn't own.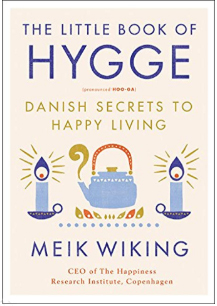 I listened to part of the audio from this book, and it was super interesting. I just may have to purchase it so that I can understand this fabulous thing called Hygge.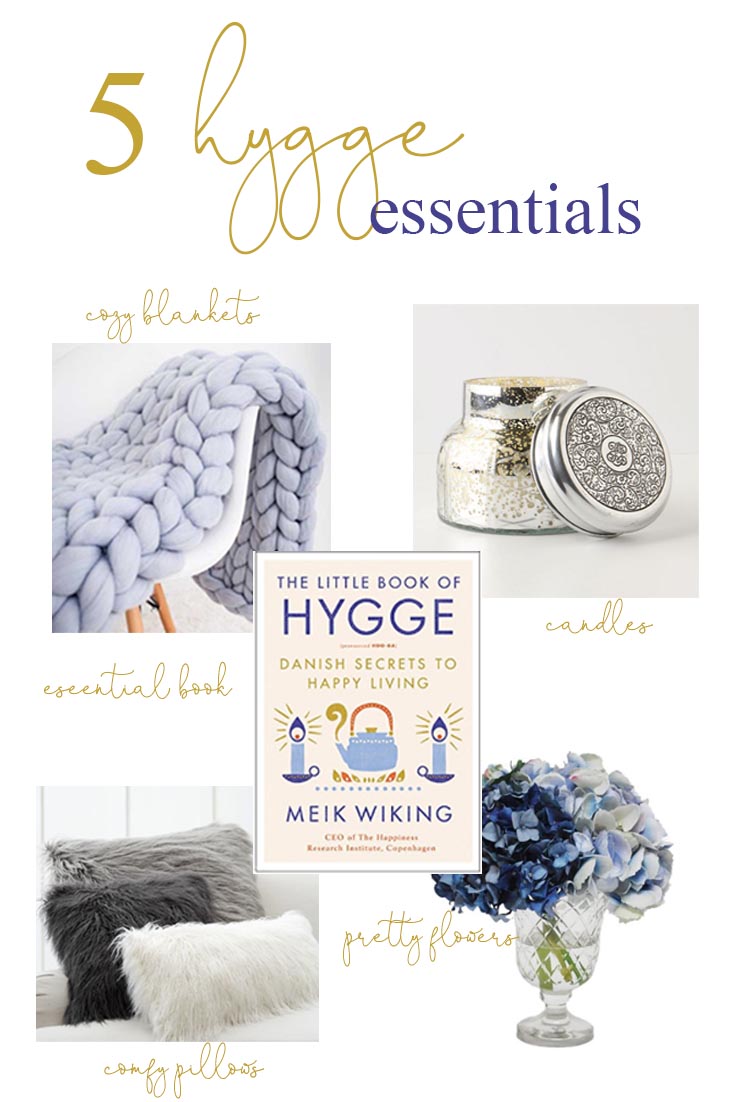 Cozy Chunky Wool Blankets* | Anthropologie Candle | Little Book of Hygge | Faux Fur Pillows | Faux Blue Hydrangeas
*on the Chunky Blanket use my code JAN10 to receive a 10% discount.
Well, I hope you enjoyed all my latest hygge posts, and I truly enjoyed writing this one on my 5 hygge essentials for your home. Enjoy the rest of your day and see you again soon.
Cheers,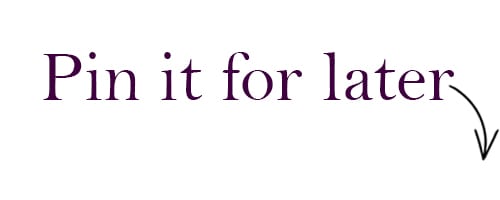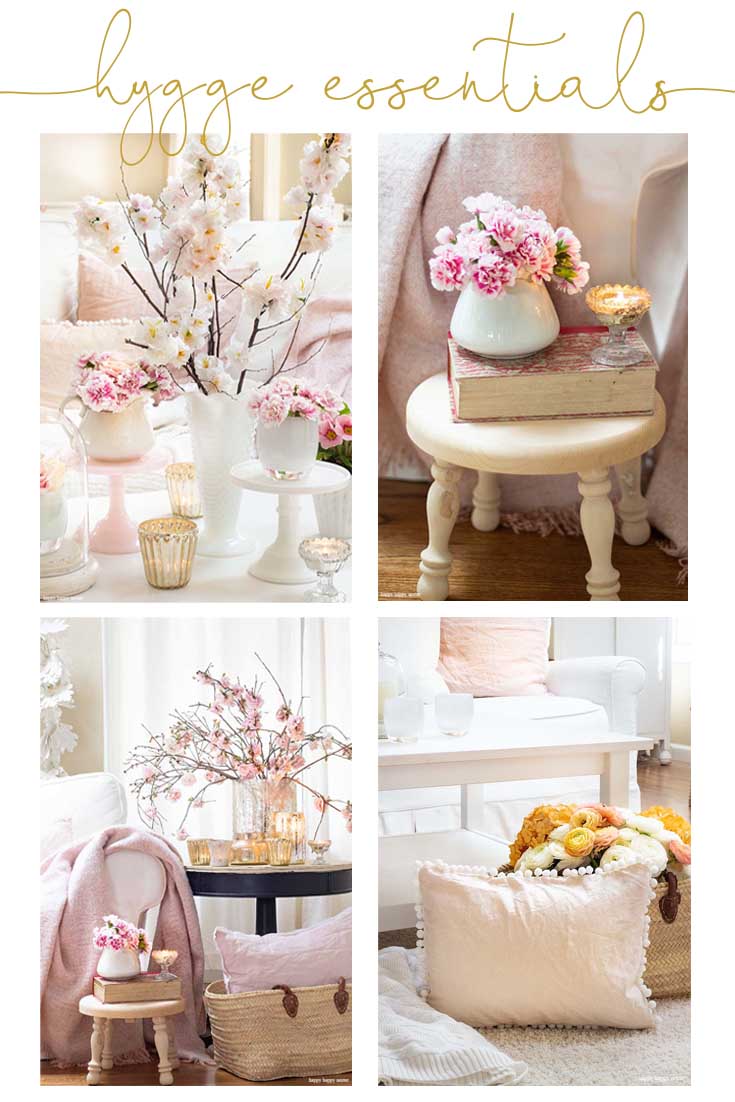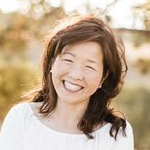 Latest posts by Janine Waite
(see all)