Since so many people ask me about my Crate and Barrel sofa, I thought what better time to talk about this great piece of furniture. I must mention that this is not a sponsored review it is a genuine sofa review which include my own experience with the couch.
*The following post contains affiliate links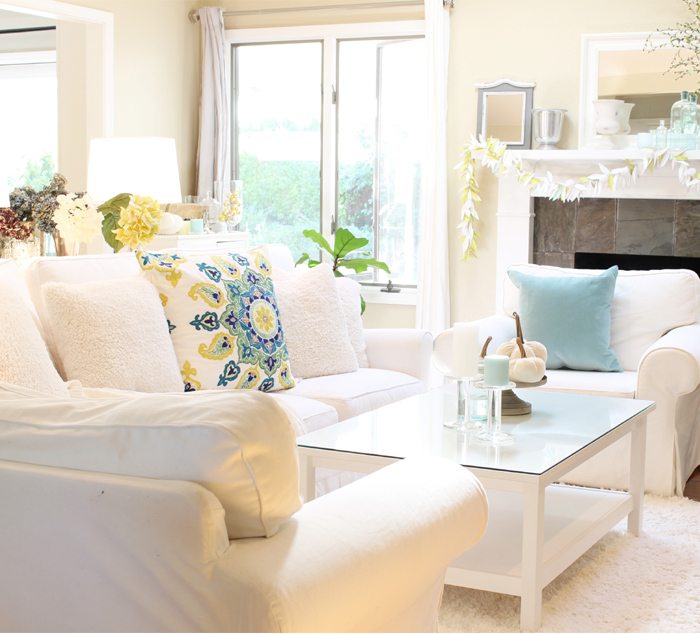 Do you ever research something to death and then you end up paralyzed?
I think they have a term called "analysis paralysis!"
Well a couple of years ago when I was shopping for a sofa, I visited every major brand store. I checked them out for comfort, looked under the slipcovers, and tested their fabric in regards to stain removal.
I had bugged my husband forever about getting a new sofa, and finally, he caved.
Buying a sofa is a BIG investment and so research is a must.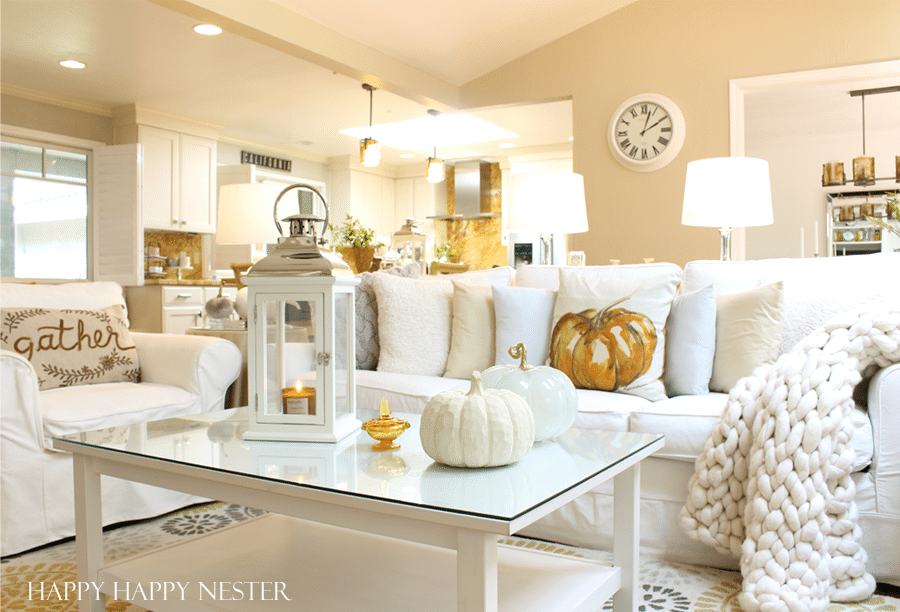 Scroll and tap to shop the post


Once I got his blessing, I felt like I needed to research the dickens on every sofa.
So, originally, I thought maybe I could find a sofa on Craigslist. This plan would win big brownie points with my husband if I could find a cheap solution.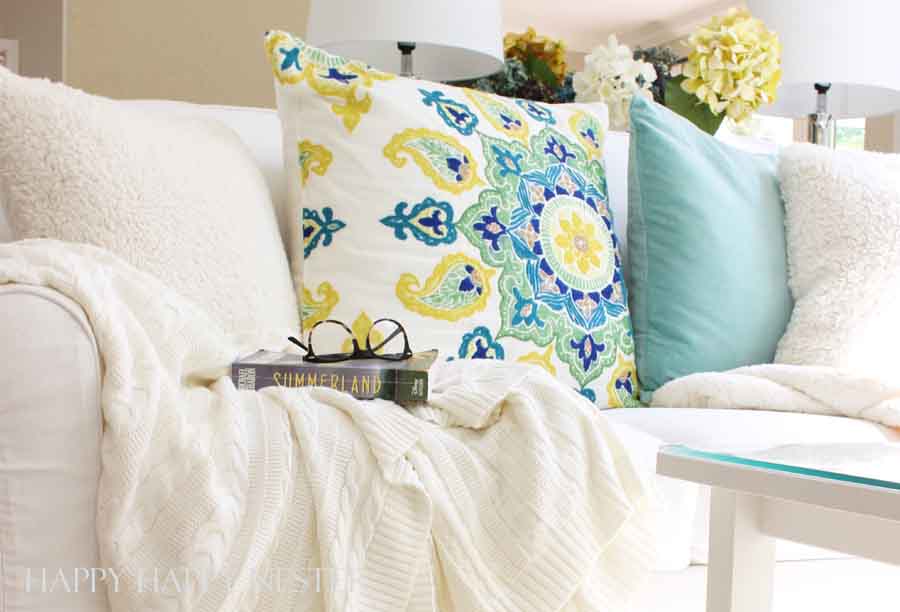 What I found was eye-opening
This is just my opinion, but I found a lot of the Pottery Barn sofas on Craigslist. And I should mention that the state I saw them in was pretty bad, they didn't hold up well. I felt so badly for these sofas and their owners. They looked like they just needed to be left out on the curb and picked up on recycling day.
Ok, one sofa was taken off the list.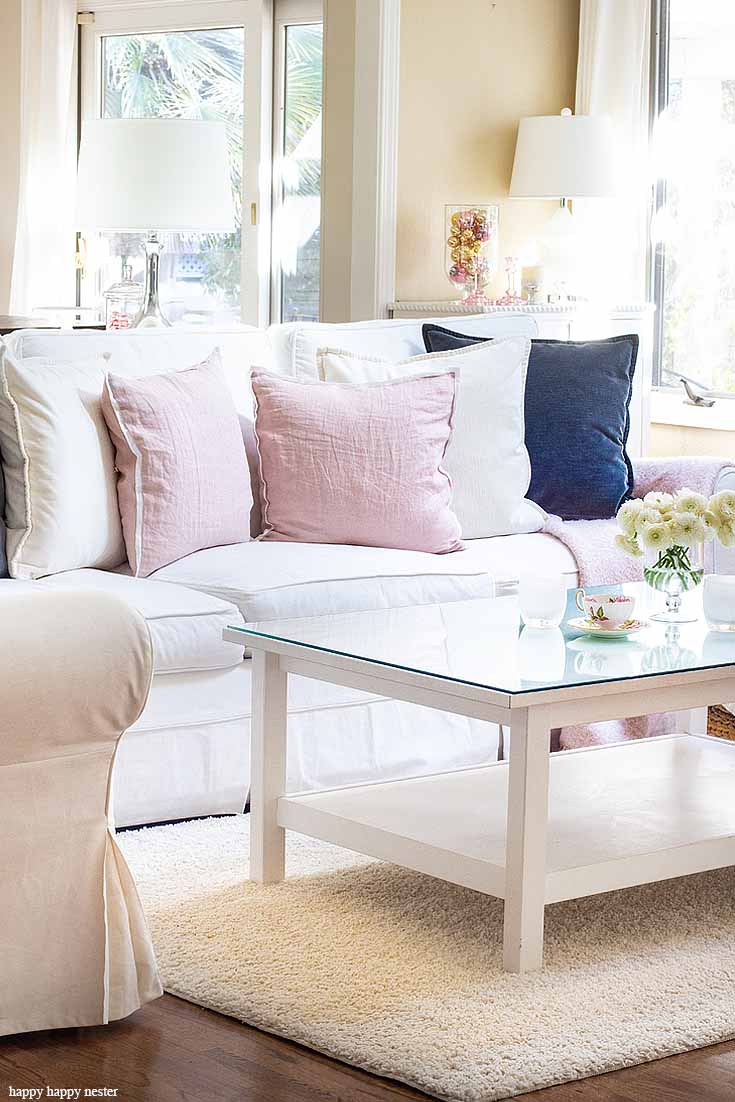 Scroll and tap to shop the post


Next, my mission was to check out Ikea. You can find my post about my Ikea chairs. I did buy two Ikea Ecktorp chairs, and after owning them for about three years, I must admit they are so, so. Mostly, the slipcovers attract every piece of lint that comes in contact with them.
So, I eliminated Ikea off my list and I narrowed it down to the Ethan Allen and Crate and Barrel sofas.
The Ethan Allen sofa was nice but just not the comfy type I was looking for. So, I ended up with the Crate and Barrel Harborside sofa.
Now my old post about this whole sofa research is one of my popular posts, so I thought it would be just ducky if I reviewed my sofa after owning it for a couple of years.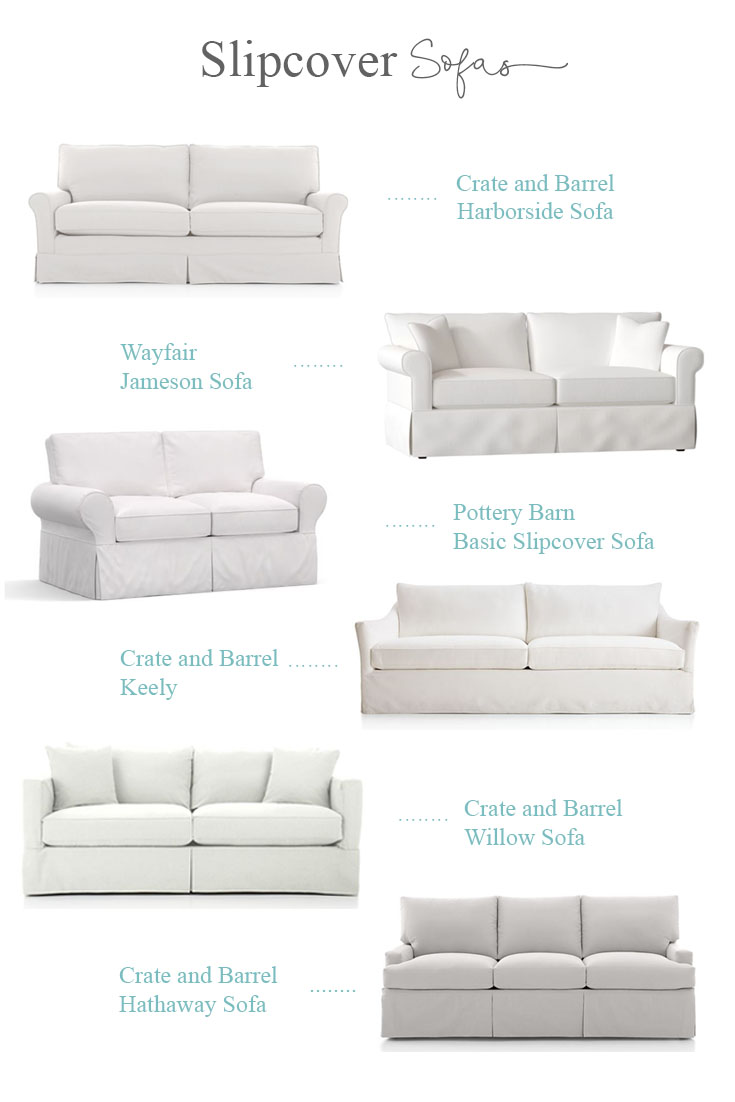 Crate and Barrel Harborside Slipcover Sofa | Wayfair Jameson Slipcover Sofa | Pottery Barn Basic Slipcover Sofa | Crate and Barrel Keely Slipcover Sofa | Crate and Barrel Willow Sofa | Crate and Barrel Hathaway Sofa

A Review of my Crate and Barrel Sofa My Five Observations
I was just lucky that I ended up buying the three cushion version. Three cushions are better than two large ones in that the weight distributes better and so you lessen the amount of lumpiness.
2. The reviews say that the sofa is stiff at first
This observation is valid. I'm not sure but maybe it took a few months to break in the cushions, so don't panic if it feels a little uncomfortable at first. Basically, now that we have had our sofa for about five years, it now feels like the Crate and Barrel floor model.
Yes, my teenage daughter has broken it in with her long lounges on the weekends.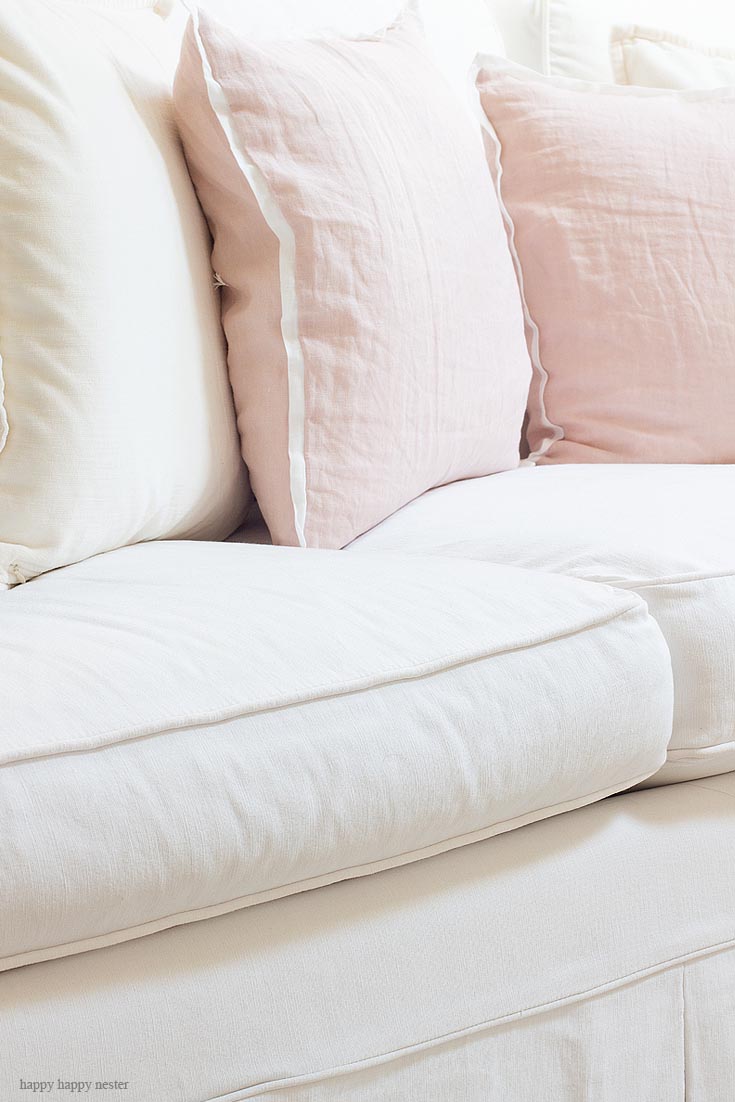 3. The slipcovers are superior fabric
It is a cotton-blend and lint just doesn't stick to it. Not sure why this material wicks off dirt but it does.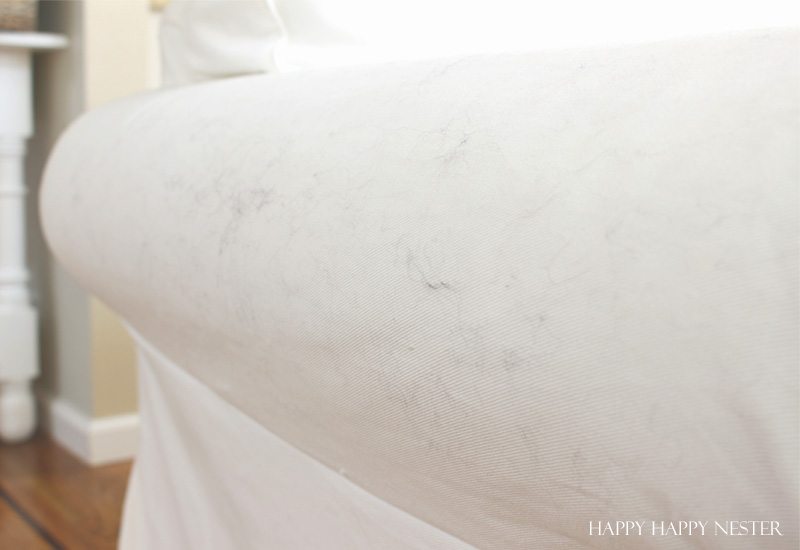 My Ikea chair's material is an entirely different quality. I did a post about them, Ikea slipcover cleaning.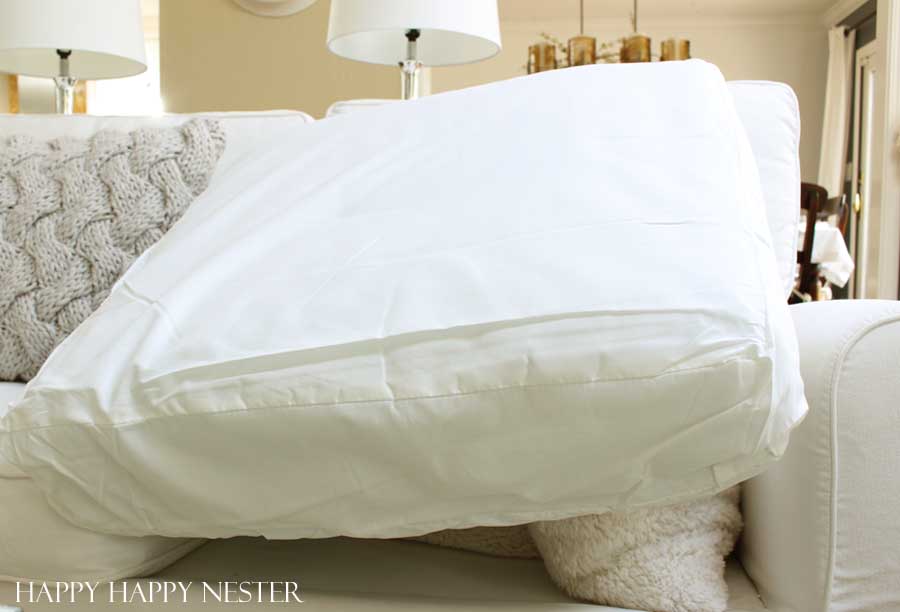 4. Machine washing the slipcovers is easy
My couch potato kid who loves our sofa had a nosebleed while lying on our Harborside. Yes, fresh blood was splattered on our white slipcover. This is the one thing I didn't test for on my fabric research. Well, to clean the blood, I placed Spray and Wash stain remover on it and popped in the washing machine with cold water
This was the big test, right?
After the wash, I let it dry in my laundry room.
And oh yeah, don't place any Oxyclean on the stain. You see the salesperson at Crate and Barrel mentioned that there is a small amount of polyester that will yellow if you use Oxyclean.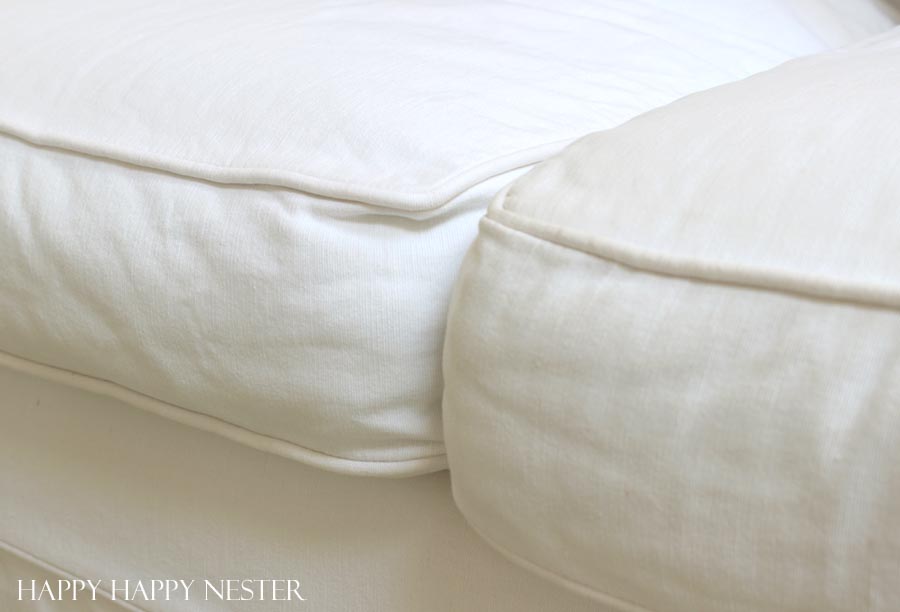 5. Holds up nicely to the basic wear and tear from years of use
So, in the above photo, the cushion to the left got washed, and at this point, I didn't get to the one on the right. Can you see the difference? I know it is hard to make it out, but in person, it is more noticeable.
I still love our sofa! My daughter loves it as well. We both sit on the middle cushion, and I do need to flip it so that it isn't a tiny bit droopy. But, like a bed mattress, you just need to rotate cushions, and all is good again.
So, many people have asked me about my sofa, and I have answered all your emails. I hope this helps many of the others. I know it always nice to hear from a regular person rather than from the brand's website.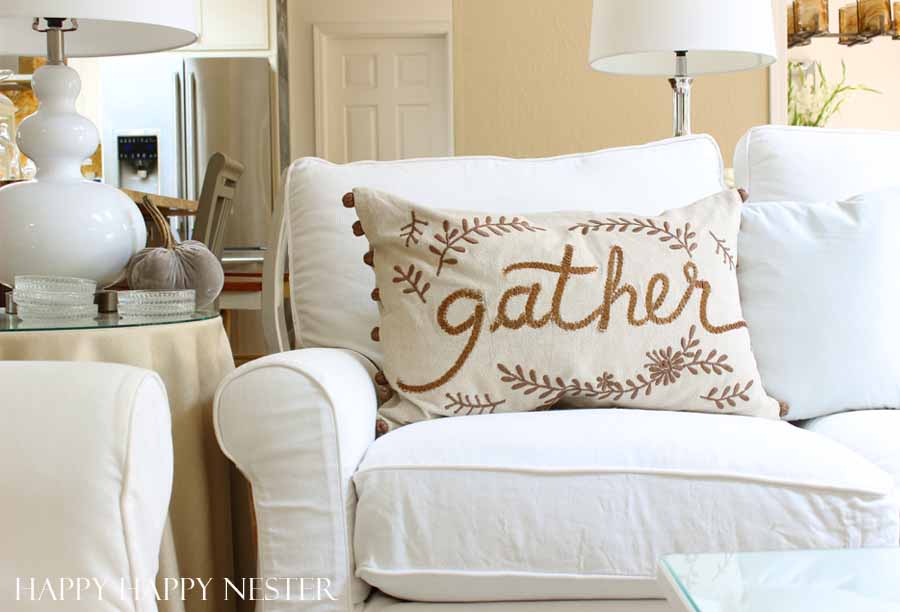 Oh, yeah, my daughter and I layout our beautiful Pottery Barn faux fur blanket before sitting on our sofa. This protects it from stains, and also, I look forward to this plush seat. It's my furry little nest.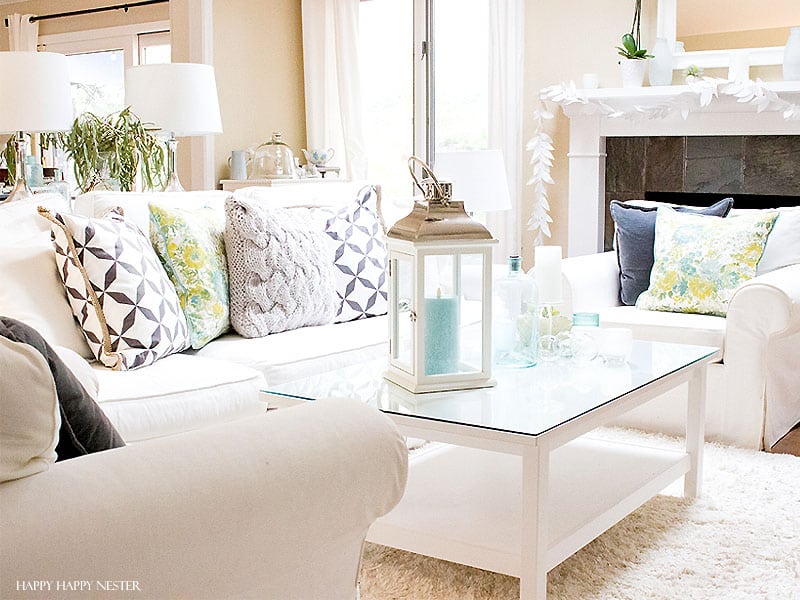 Here is the latest photo of how my sofa is holding up. It was featured in my Spring Home Tour.
Cheers,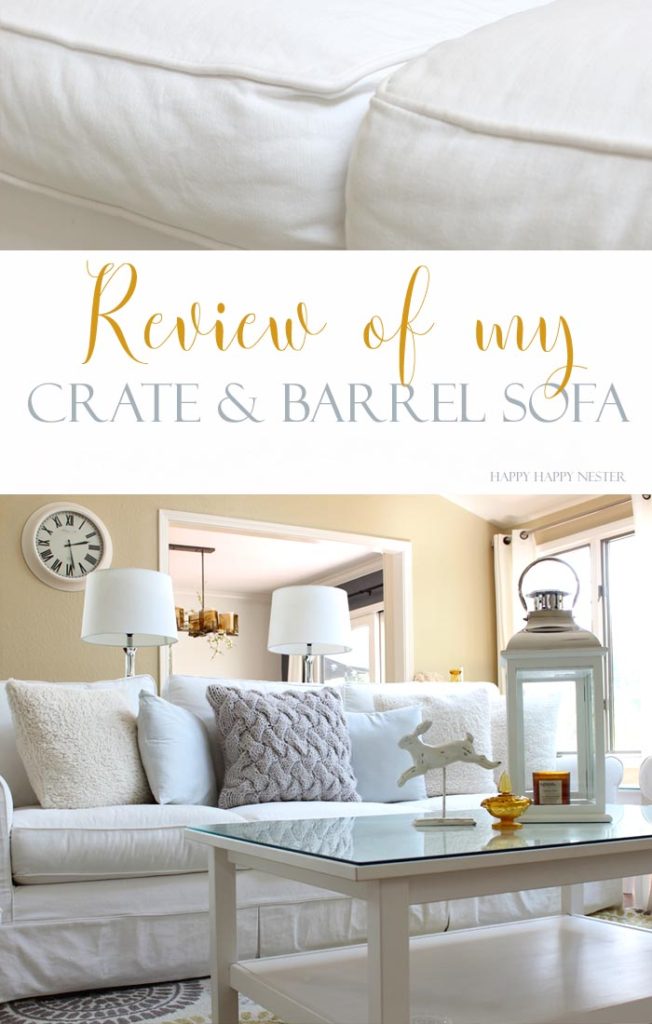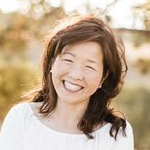 Latest posts by Janine Waite
(see all)