Fall is almost here, and it's time to decorate indoors! So in honor of sweater weather, falling leaves, and pumpkin patches, here is a Fall Leaf Pillow selection to style your home with welcoming and warm vibes!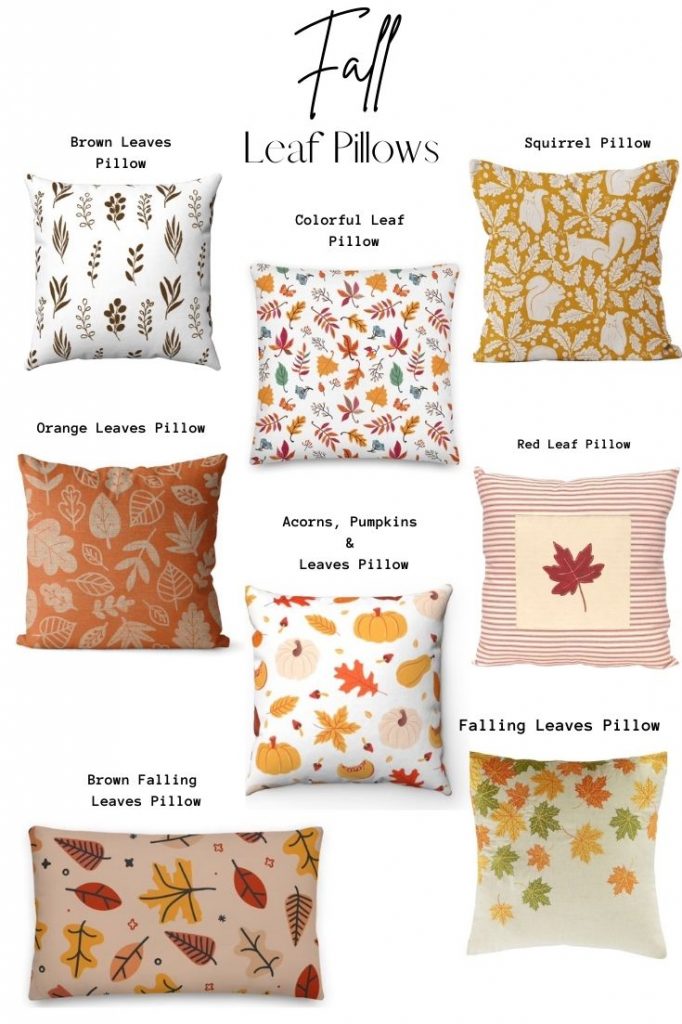 It's refreshing to change up your decor once in a while, especially when the seasons change. So as summer is drifting away and Fall is arriving, I say it's about time we spice it up!
I thoroughly enjoy Fall. I love warm drinks, I love the sound of hiking on dry leaves, and most of all, I love decorating the heart of my home with autumn colors.
With this fall leaf pillow collection, you will transform your oasis into a new look! Regardless of your style, there is something here for everyone!
But, before we get started, take a look at some past Boutique of The Week posts! Enjoy!
Fall Leaf Pillow
*This post contains affiliate links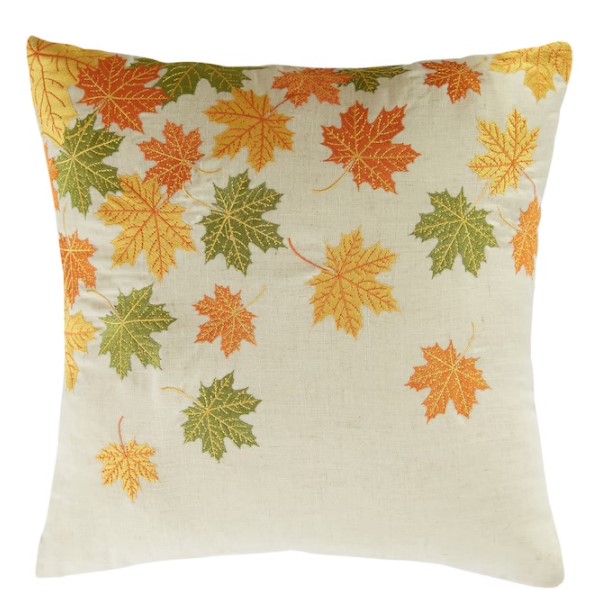 This fall leaf pillow gives your home, office, and even the family cabin the look of the harvest season—spice up the holidays with this charming and rustic embroidered pumpkin-vine pillow.
It's a great gift for mom, grandma, girlfriend, or loved one and is easy to care for and clean!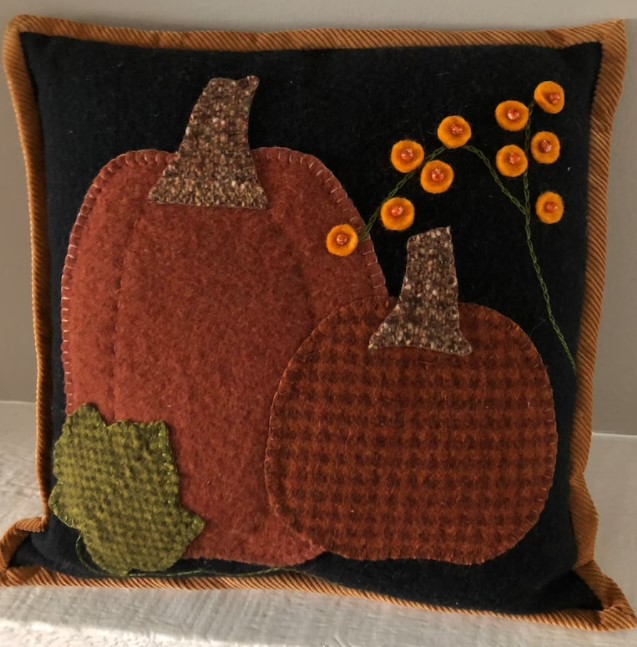 Hand-stitched wool appliqué pillow perfect for your fall decorating. This fall leaf pillow is a combination of new and repurposed felted wools stitched with pearl cotton!
This pillow is perfect for outdoor use on the front porch to add a spooky look when friends and family come by!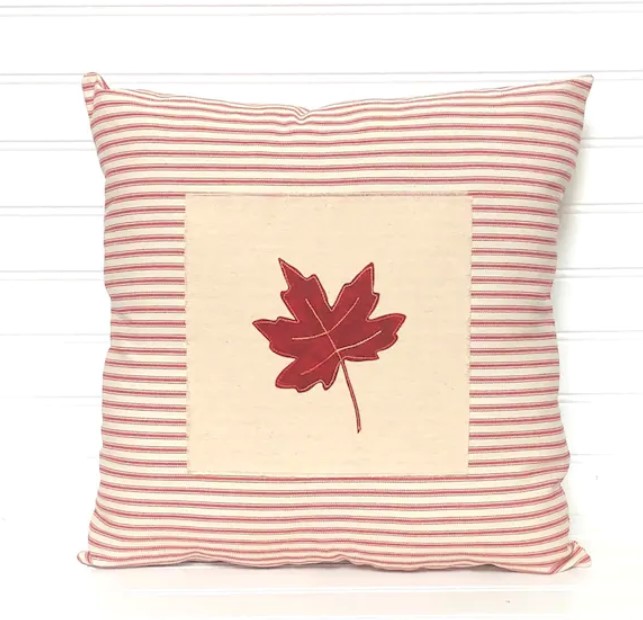 This beautiful Fall farmhouse pillow is made from 100 percent cotton fabric in a red and cream ticking pattern.
A Maple leaf is precision cut and applied to the center using a Heat N bond and a pretty decorative stitch in an orange thread. The edges of the center fabric are left raw and fringed for a more rustic look.
The fall leaf pillow Is stuffed with high-quality Polyfill and hand stitched closed at the bottom using a blind stitch.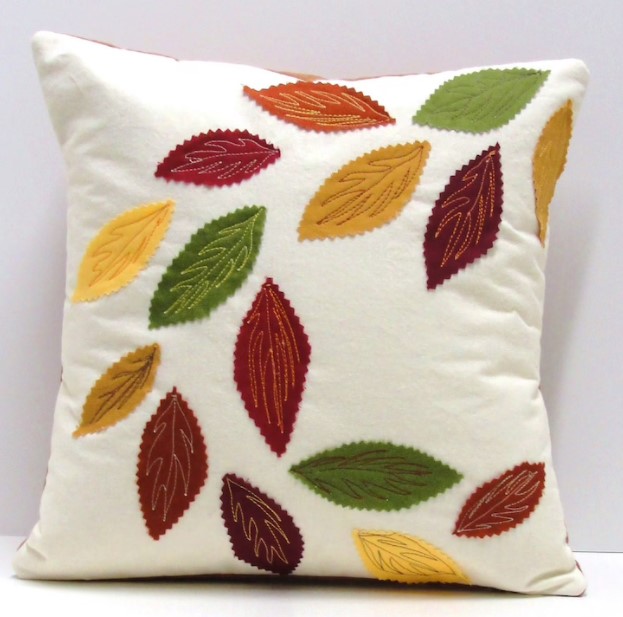 I love when the wind picks up leaves in just the right way, causing them to swirl and dance around! This pillow cover makes a lovely addition to Autumn decor.
This fall leaf pillow has a swirl of 15 leaves in olive, copper, burgundy, sunny yellow, and ochre. The leaves are set against a very subtle creamy white on the white print of tiny leaves. From a distance, the background "reads" as a solid, but up close, the tiny print provides some visual interest.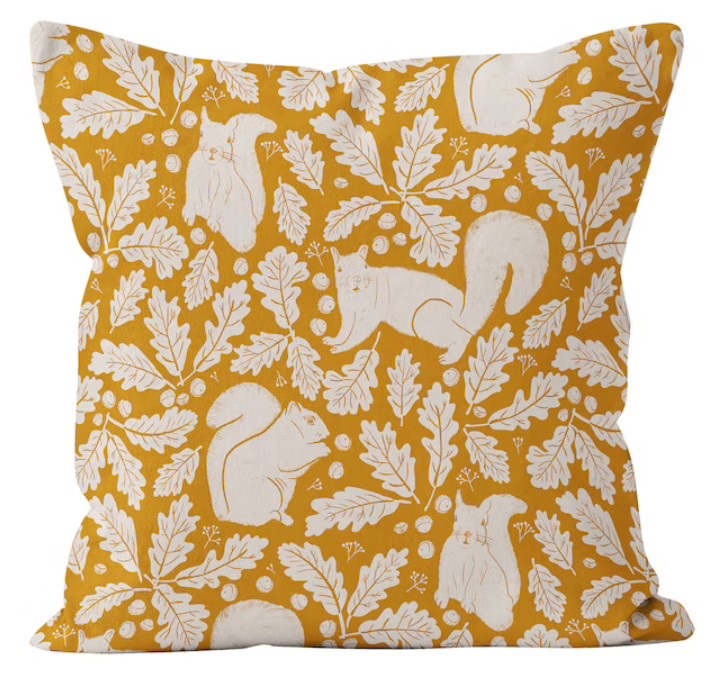 The fall leaf pillow is full of wildlife such as squirrels, along with acorns, oak leaves, and more! This pillow is also in the shade of orange, yellow woodland to create a warm and welcoming vibe.
This decor piece is perfect when you want to add a pop of color to your home during the fall season!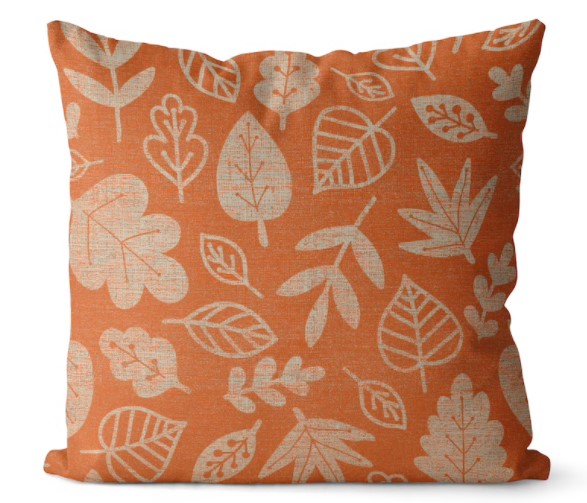 Dress up your existing sofa pillows for fall this year with this beautiful fall leaf pillow! Tossed leaves with a distressed finish, this piece of decor will definitely add a pop of color to your home!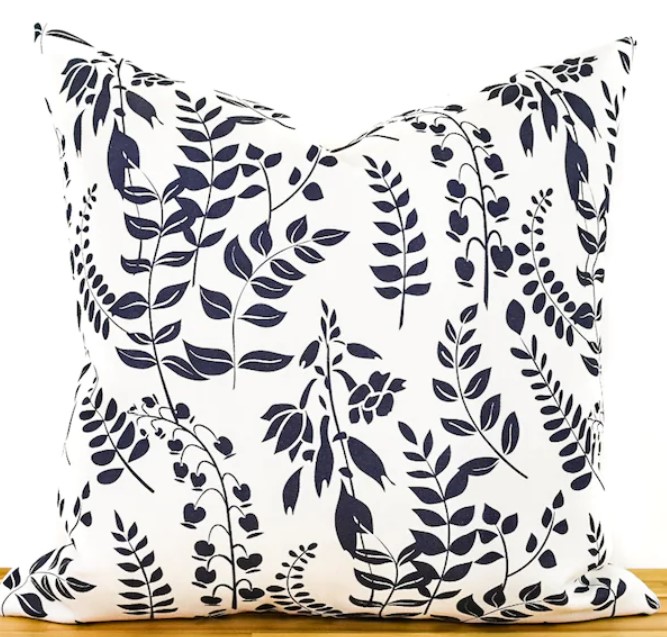 This mixed floral and stem pattern in a dark navy looks great with both solids and other patterns! It's a wonderful fall leaf pillow if your style is unique from the usual fall colors!
If you're looking for a new look within your home, check out this pillow to decorate your home with for fall!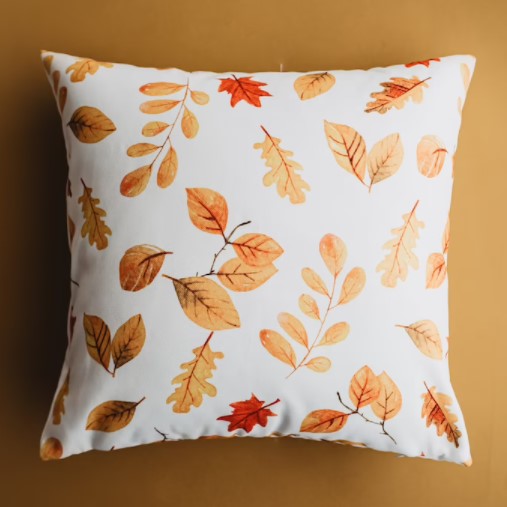 Fresh from this Farmhouse Collection, these pencil-drawn, falling leaves are beckoning you and your guests to relax after a long day and year of hustle. Enjoy the fruits of your labor as you sip apple cider and lounge by a crackling fire this season! Happy Harvest, everyone!
This beautiful fall leaf pillow is what autumn is all about, gorgeous orange colors, falling leaves, and comfy pillows to snuggle up against by the fire!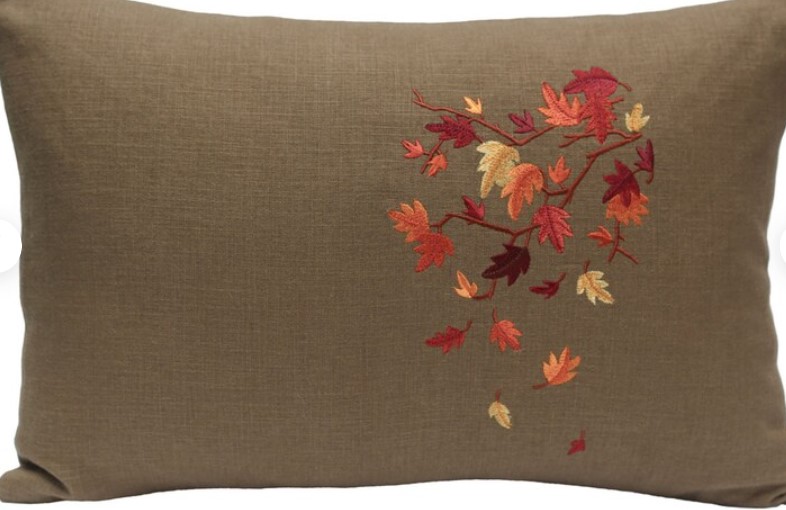 Here I am presenting an embroidered lumbar pillow with The Tree of Life Branch in beautiful autumn colors! It's a simple fall leaf pillow with a stunning design that will make your home look amazing!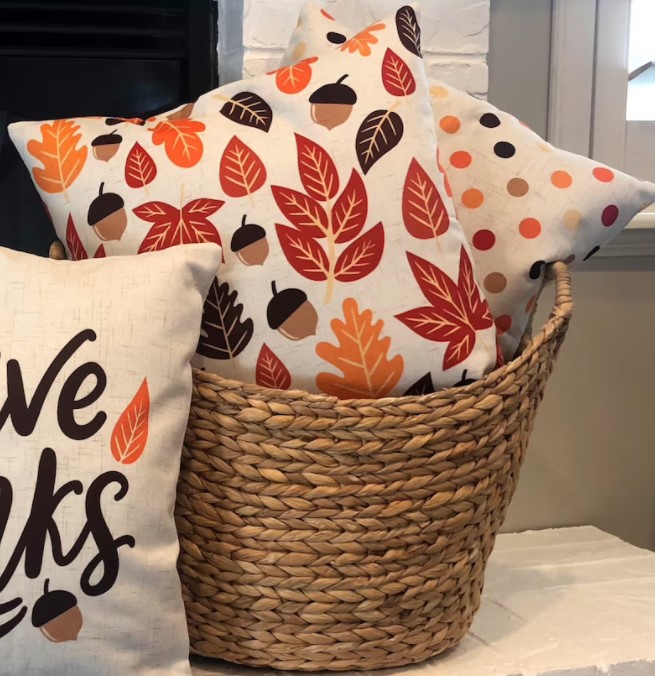 This fun fall leaf pillow will definitely bring a pop of fall fun to your home, whether it's in the main room or a bedroom! With the bright colors, patterns, and bold words, these pillows will bring warmth into the heart of your home during cold days!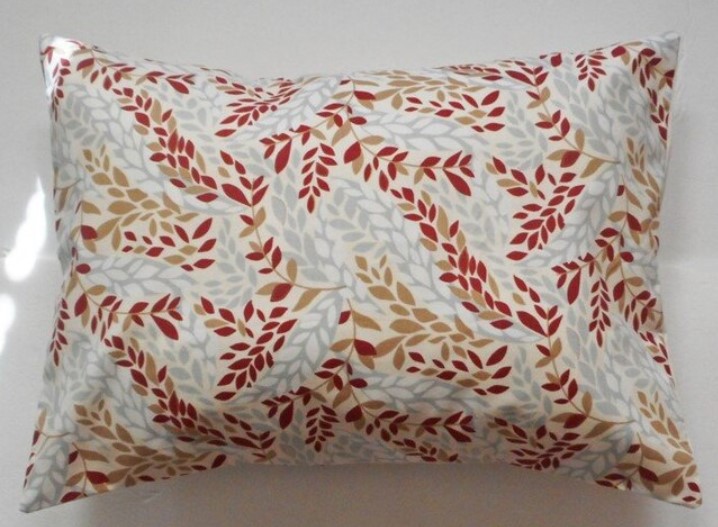 This design of swirling leaves will look stunning against your existing pillows! The color combination of the fall colors, along with a hint of blue, creates such a calming and welcoming style to your home!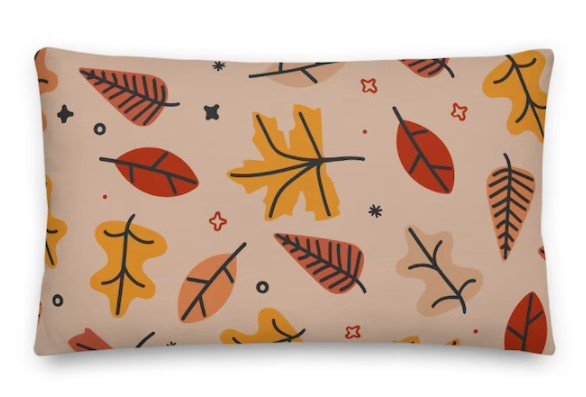 Falling Leaves Patterned Pillow
Get ready for fall! This cute fall leaf pillow is covered with a pattern of falling leaves in brown, red, and yellow! When I think of autumn, I always think of how all of the leaves will change color and fall to the ground, and this pillow reminds me of what fall is all about!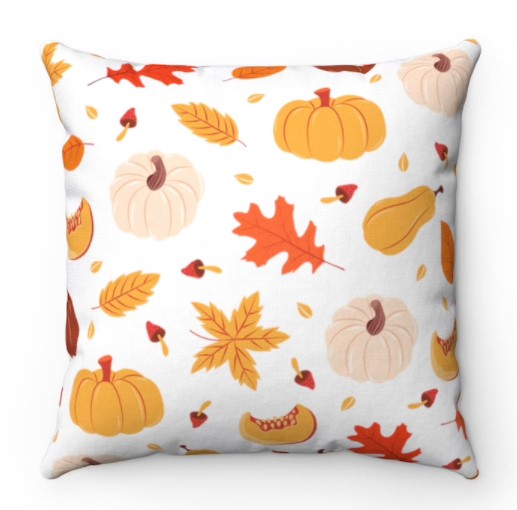 Happy Fall, Y'all! This fall leaf pumpkin has it all – pumpkins, falling leaves, mushrooms, and more! A classic Fall variety pattern centered on a white background that features both white & orange pumpkins, leaves, & mushrooms.,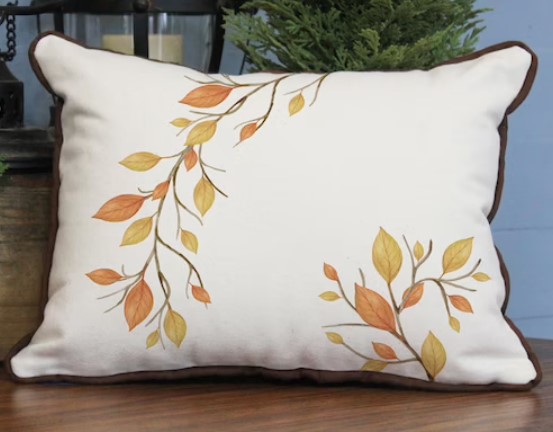 The original artwork is printed on *100% Natural Cotton Canvas, which is heated and cured into the fabric for a design that will last a lifetime.
If you're looking for more of a simple fall leaf pillow, this piece of decor is the perfect one for you! With the easy-going color combination and design, this pillow will make a statement.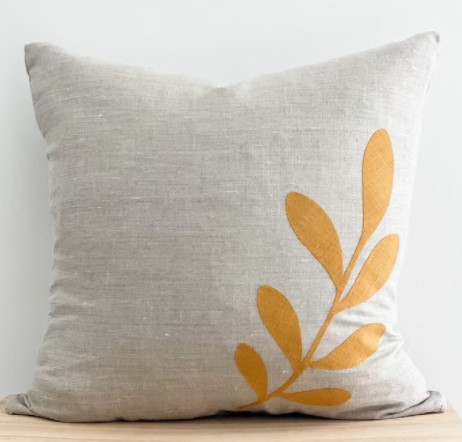 This fall leaf pillow is ideal for your modern farmhouse. This pillow cover with a warm gold leaf applique on natural linen will easily mix and match with your fall decor!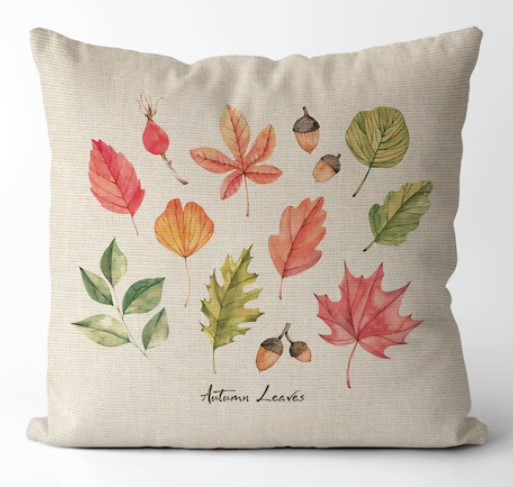 This fun pillow will make a wonderful addition to your autumn decor! Whether you're going for a simple or bold look, this fall leaf pillow will definitely pop within your home!
The color combination of all of the possible fall leaf colors is beautiful and unique compared to other pillows, which is why this decor piece is a good choice!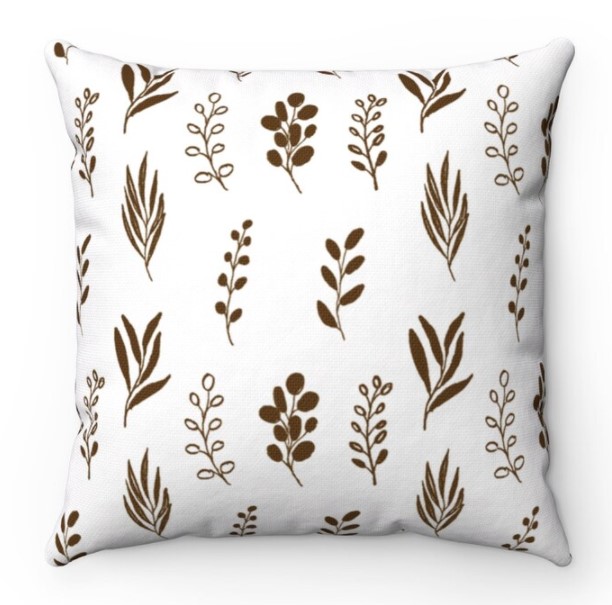 This brown fall leaf throw pillow will add charm to your farmhouse decor. This brown leaves pillow can be used with any fall farmhouse decor and would make a great addition to your fall pillows collection and fall decoration! Get this fall throw pillow with brown autumn leaves for your autumn decor, or give it as a gift.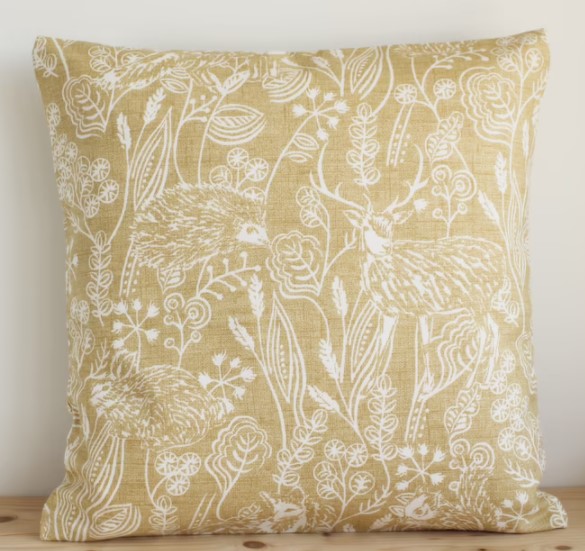 This is a fall leaf pillow with a gorgeous wildlife print on beautiful cotton that will bring the wildlife aesthetic of the fall season to your home!
The simple yet stunning color, design, and overall look bring a warm and welcoming vibe to your home when cuddled up by the fire with your loved ones!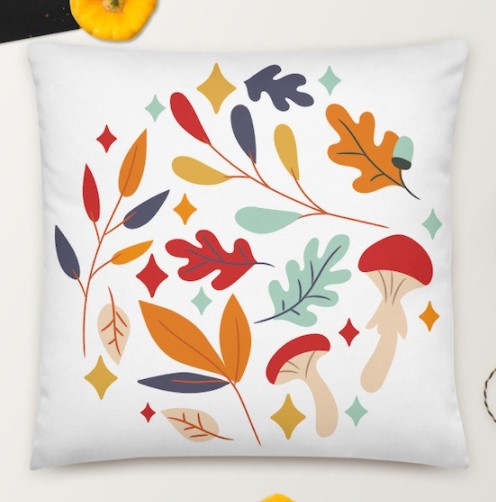 Beautify your home with this Fall inspired pillow. A strategically placed accent can bring the whole room to life, and this pillow is just what you need to do that. The floral print in warm Autumn colors will match any Fall decor. The best part? It's printed on both sides! The soft, machine-washable case with the shape-retaining insert is a joy to have long afternoon naps on.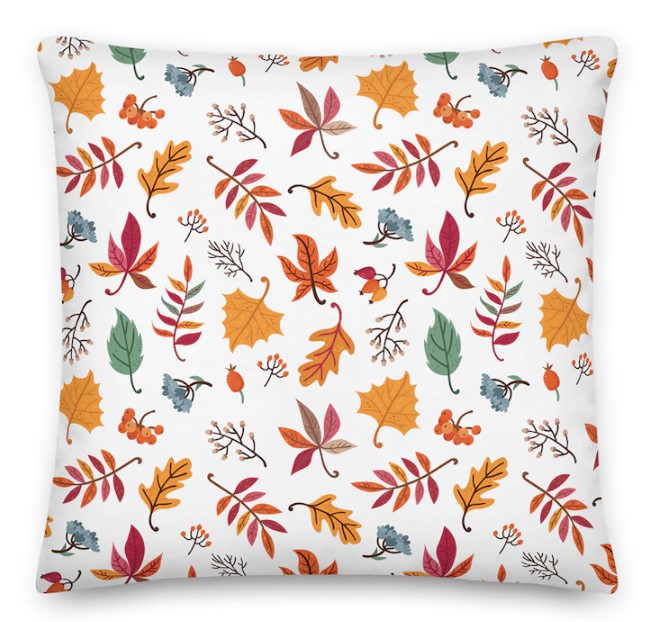 Want to add a splash of color to your home this autumn? This premium feel pillow with a shape-retaining insert is just what you're looking for! This pillow will make any room luxurious and provide the perfect excuse for a quick power nap.
---
Thanks so much for checking out this fall leaf pillow collection! It was so much fun collecting these decor pieces! Now it's time for me to spice it up in my own home! Stay tuned for more fall decor, crafts, recipes, and more! I'm so excited!
Have a wonderful Wednesday, sweet friends,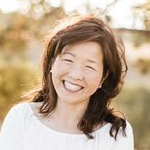 Latest posts by Janine Waite
(see all)