Now that summer has arrived, and there is a ton of fruit at the stores, a Fresh Strawberry Pie Recipe is essential! This easy dessert pie filling only takes a few minutes to make. Refrigerate the pie and serve once the glaze is firm. Your family will love this fruit pie.
This strawberry pie recipe is my mom's awesome collection. I did tweak it a tiny bit, and I'm super happy with the results. I love how simple it is to make.
Fresh Strawberry Pie Recipe
Today's post is a blog hop, and I'm joined by 13 of my friends. We are all sharing our strawberry recipes. And oh my goodness, there are quite a few tasty-looking dishes. So make sure to check out their post at the bottom.
Growing up in Southern California and specifically Orange County, we always had lots of fruit stands in our neighborhood. It was amazing that right near our house were strawberry fields and orange groves. So, my mom always had fresh strawberries around, and of course, she jammed and baked pies during the summer months.
I have a few of my mom's recipes, and this is one of them. It's an old-fashion strawberry pie recipe that you may remember growing up with. It's a fresh fruit pie piled high with strawberries that are topped with a beautiful sweet glaze.
Only the crust and glaze are cooked on the stovetop. And if you buy a pre-made crust, this recipe is even easier to make.
And yes, as I mentioned, my mom had quite a few recipes. It is nice to have them since they remind me of her every time I make them. Here are some that I have published over here on the blog.
Ok, getting back to this pie, I had to tweak my mom's original recipe. There were a few issues when making the glaze. It was a bit too firm, so I decreased the amount of cornstarch and Jello. And I love the new filling.
Here are few questions you may have:
Why is my strawberry pie too runny?
So you might not have put enough cornstarch in your glaze. Cornstarch is a thickener. The beauty of this pie is that you make the filling separately. So, the glaze thickens while you cook it on the stovetop.
Should I refrigerate the pie?
Yes! Once you finish filling your pie with strawberries and glaze, allow it to cool down for about 30 minutes before placing it in the refrigerator. It takes about two hours for the filling to set up. If you skip this step, the filling is too runny. Also, the pie will keep well for 4 to 5 days in the fridge.
What pie crust goes well with this strawberry pie recipe?
Classic Crust – I think the classic no sugar crust pairs nicely with this sweet pie.
Shortbread Crust – I made this for our pie, and it went nicely, but maybe it was a little too sweet. Here is the link to the crust that I made,
Graham Cracker Crust – I read on recipe forums that people love to use the pre-made graham cracker crusts.
Chocolate Graham Cracker Crust – I have yet to try this type of crust, but maybe the chocolate goes nicely with the strawberry pie!
Strawberry Pie Recipe
This easy, Fresh Strawberry Pie Recipe is the best! Make the strawberry pie filling in minutes. Glaze the strawberries, top with whip cream.
Ingredients
Filling
1½

cup

water

1

cup

sugar

3

tbsp

cornstarch

4½

tbsp

strawberry Jello

1½

lbs

fresh strawberries
Instructions
Pie Crust
Prepare or buy a pre-made pie crust. My pie pan is on the big side. It's 10" wide and 2" deep.

Remove strawberry stems and wash and dry them. Place either whole strawberries or sliced strawberries in a baked pie crust.
Strawberry Filling
In a bowl mix sugar, and cornstarch and set aside.

Place water in a saucepan and bring it to a boil. Once the water is boiling, reduce heat to low.

Add sugar and cornstarch to the boiling water and stir constantly.

Once the mixture is boiling, stir and cook for 2 minutes.

Take off the stovetop. Add jello and mix well.

Let cool for a couple of minutes and then pour over the strawberries.

Leave strawberry pie out for 30 minutes, then place in your fridge to set. This step can take from 1 to 2 hours.

Serve and top with whip cream or ice cream.
Nutrition
Serving:
8
servings
|
Calories:
218
kcal
|
Carbohydrates:
41
g
|
Protein:
2
g
|
Fat:
6
g
|
Saturated Fat:
2
g
|
Polyunsaturated Fat:
1
g
|
Monounsaturated Fat:
3
g
|
Sodium:
108
mg
|
Potassium:
21
mg
|
Fiber:
1
g
|
Sugar:
28
g
|
Vitamin A:
1
IU
|
Calcium:
6
mg
|
Iron:
1
mg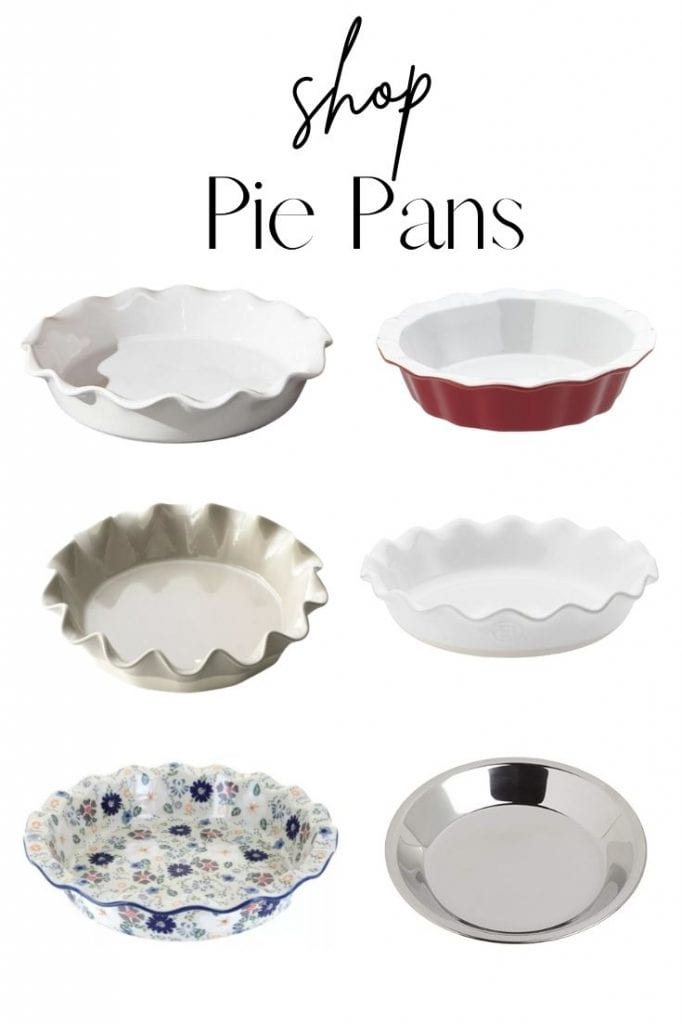 Ruffled Pie Pan | Williams Sonoma Red Pie Pan
Lakeside Stoneware Pie Plate with Ruffled Edge | Emile Henry French Ceramic Pie Plate
Blue Rose Polish Pottery Carnival Pie Plate | Norpro Stainless Steel Pie Pan
If you live out in California, you might remember the Marie Callender's pies? Well, my mom's recipe reminds me so much of their fresh Strawberry pie. When I was in junior high school, my sweet friend, Doreen, had a job at Marie Callender's. It was her job every afternoon to prep the strawberries. Well, her hands were always red when she came to school the next day.
Yes, my fingers are now red after making this pie. Yes, we didn't photograph my hands in any of these pictures! But, despite my red fingernails, this tasty pie is so worth the labor!
Thanks again for joining me on this fresh strawberry pie recipe!
Happy Baking,

13 Summer Strawberry Recipes

Fresh Strawberry Pie // Happy Happy Nester
Strawberry Shortcake Cupcakes // Inspiration For Moms
Strawberry Tart // Paint Me Pink

Muddled Strawberry Basil Cocktail // Modern Glam
Strawberry Cocktail // Craftberry Bush
Refreshing Strawberry Cocktail // Maison De Cinq

Strawberry Shortcake Ice Cream Sandwiches // My 100 Year Old Home
Strawberry Basil Ice Cream // Most Lovely Things
Keto Strawberry Shortcake In A Jar // The Happy Housie

Strawberry Spinach Salad with Quinoa // Satori Design For Living
Glazed Strawberry Sweet Bread // Sincerely, Marie Designs
Breakfast Granola Tart // My Sweet Savannah
Easy Strawberry Banana Cheesecake Salad // Twelve on Main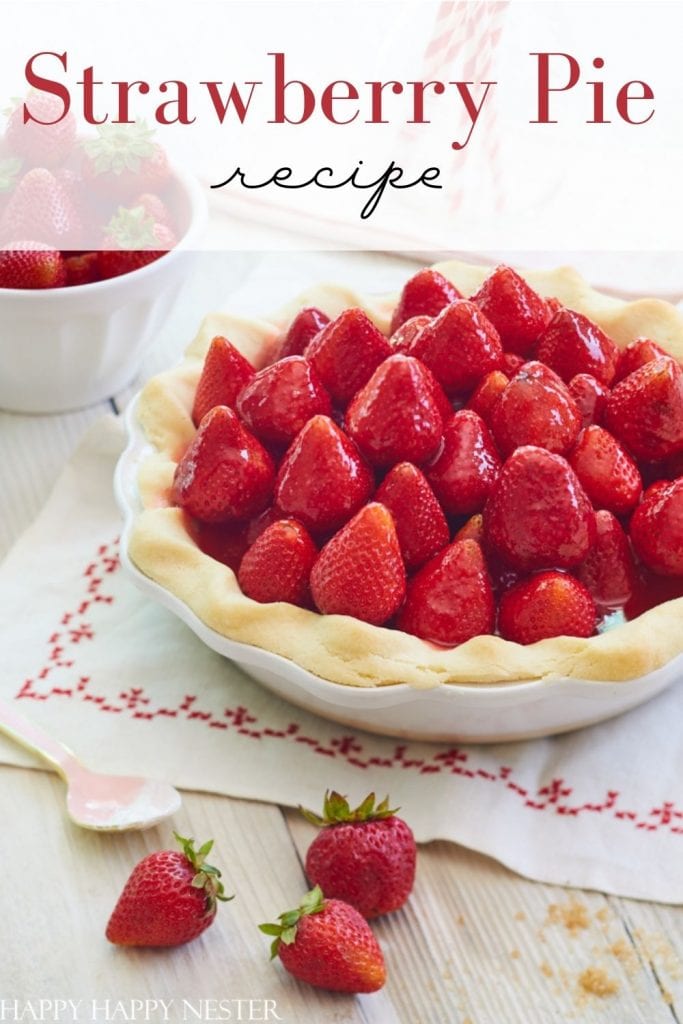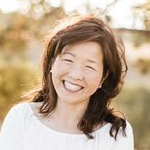 Latest posts by Janine Waite
(see all)