As you may know, I did host a summer home tour in May. And, back then, I was full of inspiration and energy and looking back, I absolutely love how the post came out.
Well, it turns out that I kept playing around with our home decor and so this month three of my great friends have come together, and we are happy to give you a casual glimpse into our homes today.
These besties are Ashley from Modern Glam, Rhonda from Hallstrom Home, and Leslie from My 100 Year Old Home. Hope you enjoy our little intimate summer home tour.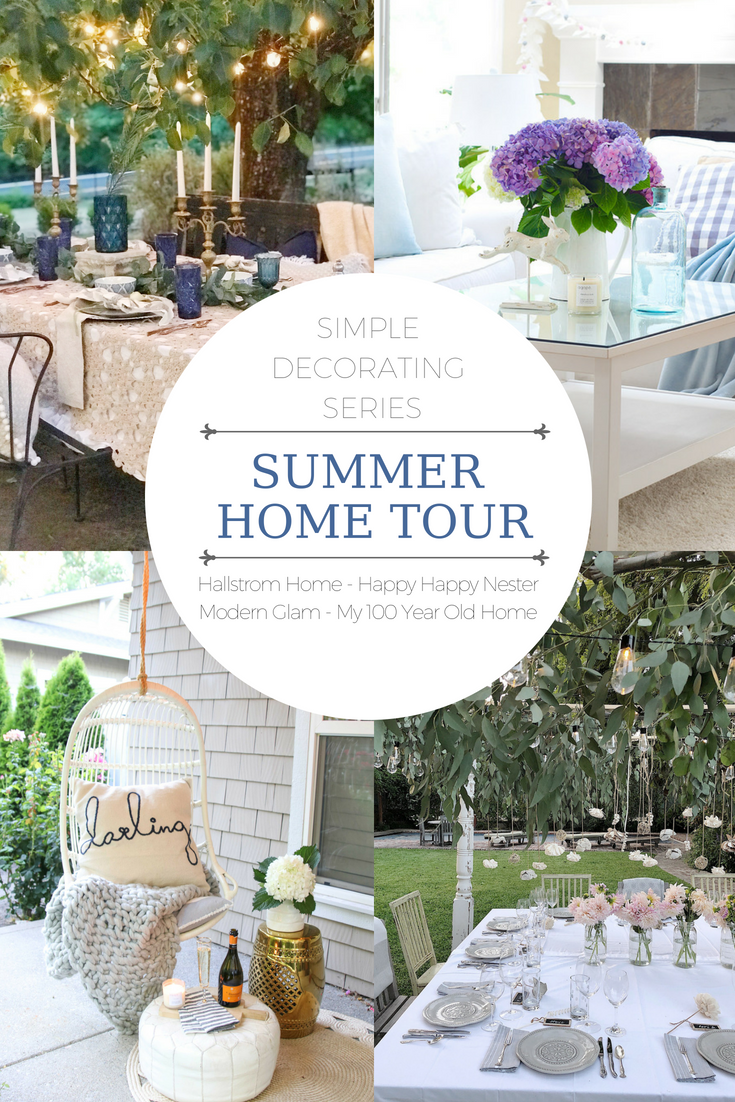 Rhonda | Hallstrom Home
Janine | Happy Happy Nester
Ashley | Modern Glam
Leslie | My 100 Year Old Home
Well, here are some of my summer thoughts and experiences.
Summer is about having grand plans.
But, instead, minutes go by, then hours and nothing gets checked off my list.
Nada.
Ok, I lied, somehow I squeeze in a shower every day, and that's a miracle!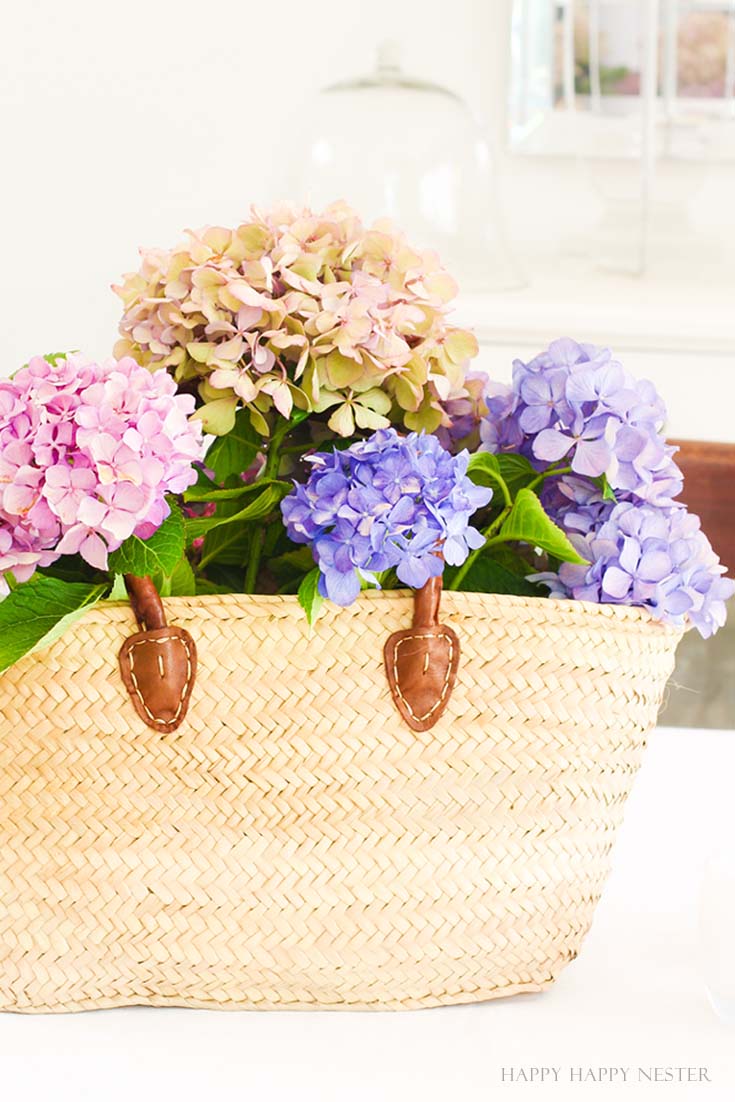 Summer is about planning a ton of home improvement projects.
But instead, I watch my blogging friends paint their front doors twice or maybe more, I lost count.
Ok, rather than paint my door, I vacuumed the cobwebs off my front porch.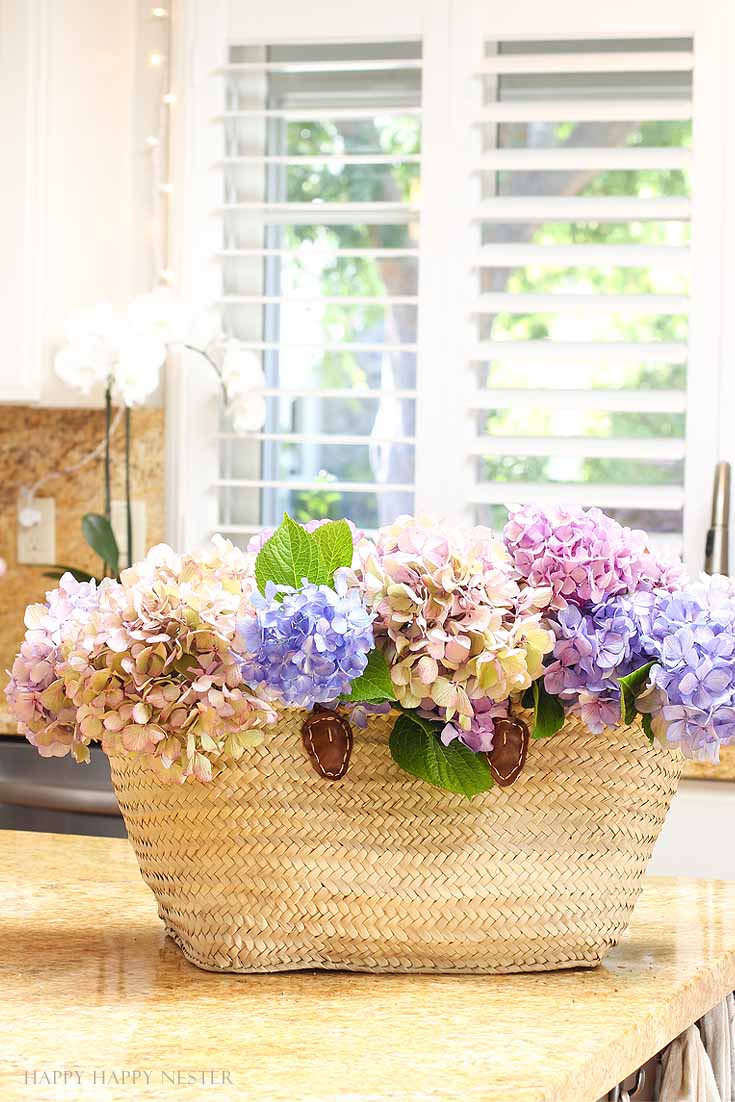 Summer is about making fruit desserts like my New Zealand fruit pavlova.
But, instead, we go out to dinner and order some delectable desserts.
Our chef and oven are taking the summer off.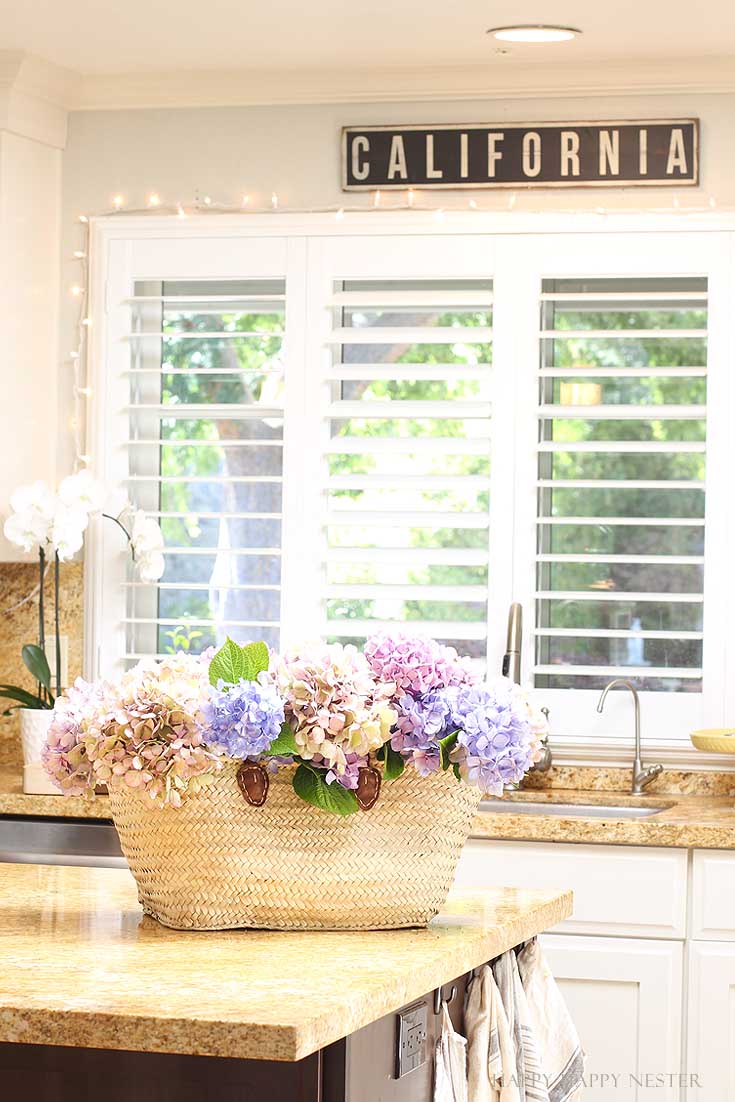 As you can see not much is happening over here.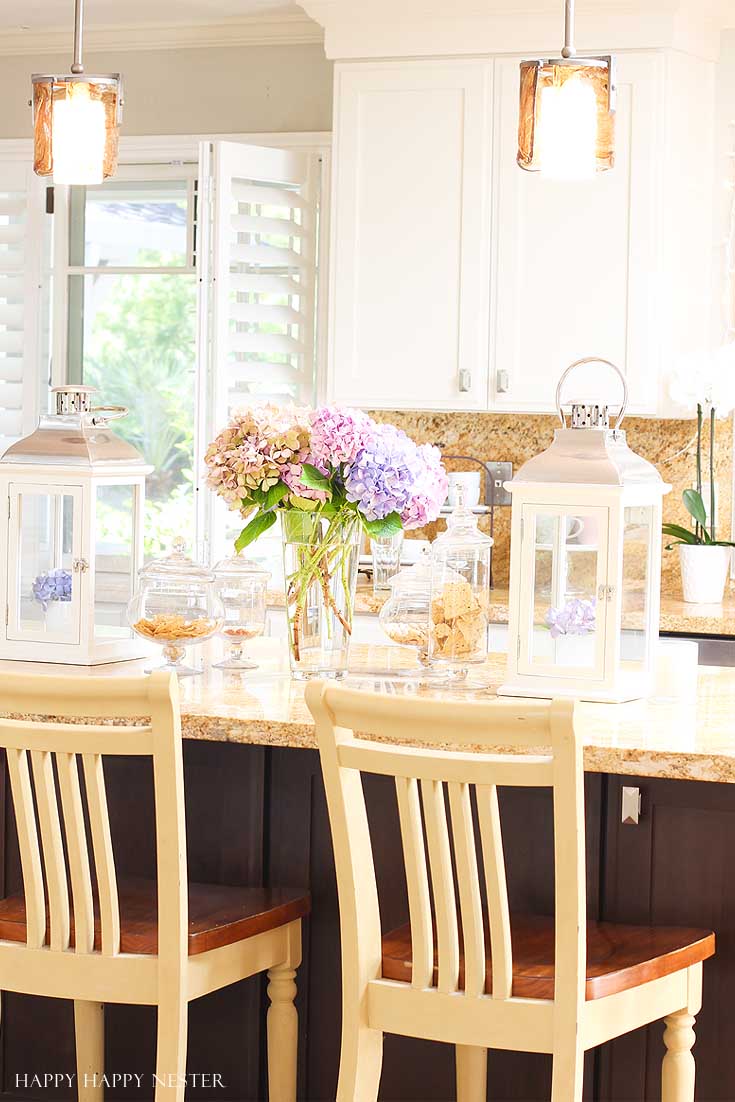 So, it makes sense to call this my casual summer home tour.
I didn't plan my summer decor, but this tour just kind of happened.
You see, one day I perused my Instagram account and found all my summery photos.
So, tada, here is my
Summer Home Tour
This summer is all about simplicity.
Just a pop of flowers and blankets and suddenly a fresh summer breeze has entered the room.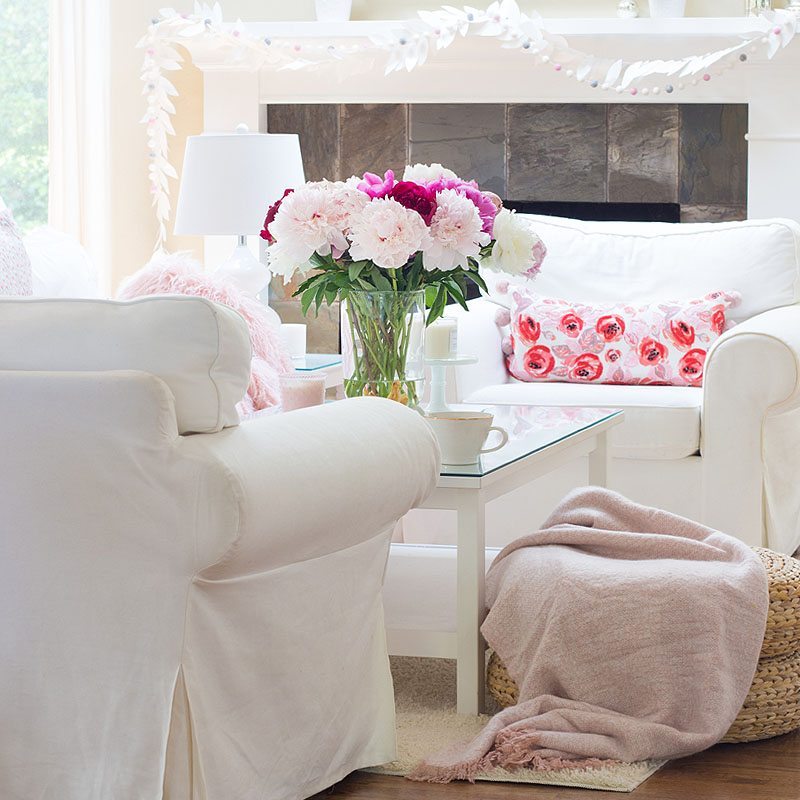 Pink casually took over our home.
Then peonies kept popping up everywhere.
They invaded every nook and cranny of our summer home, and I showed it off in my May Summer post.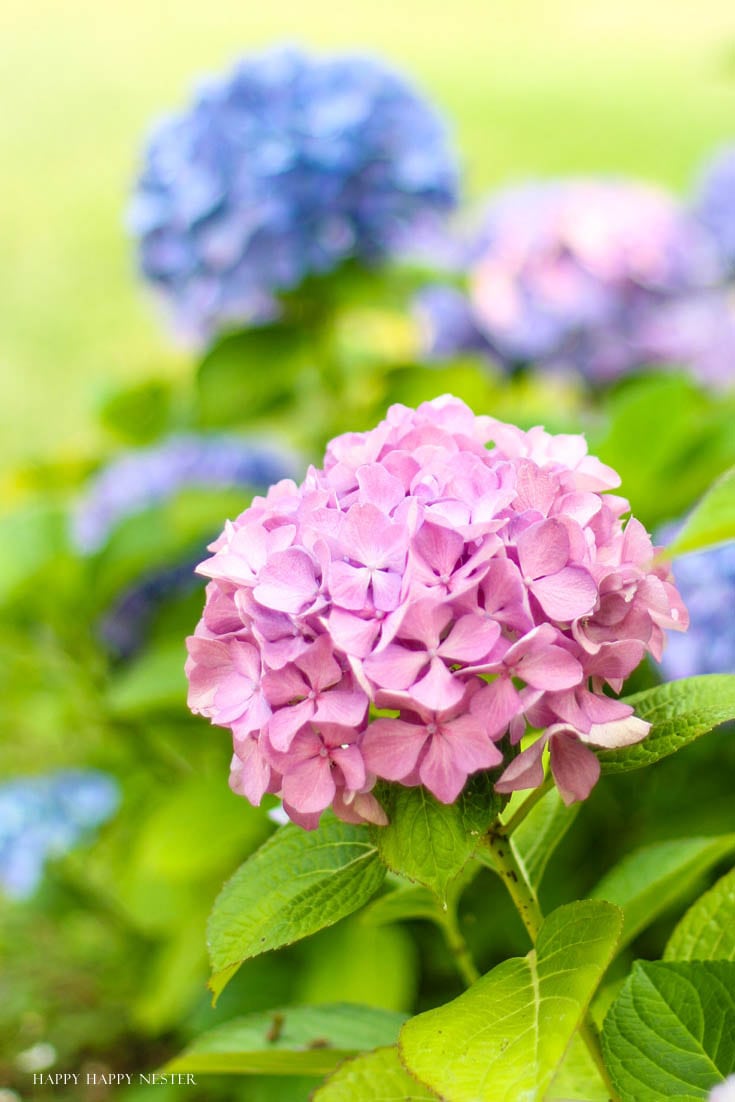 Then my garden hydrangeas casually took over our home.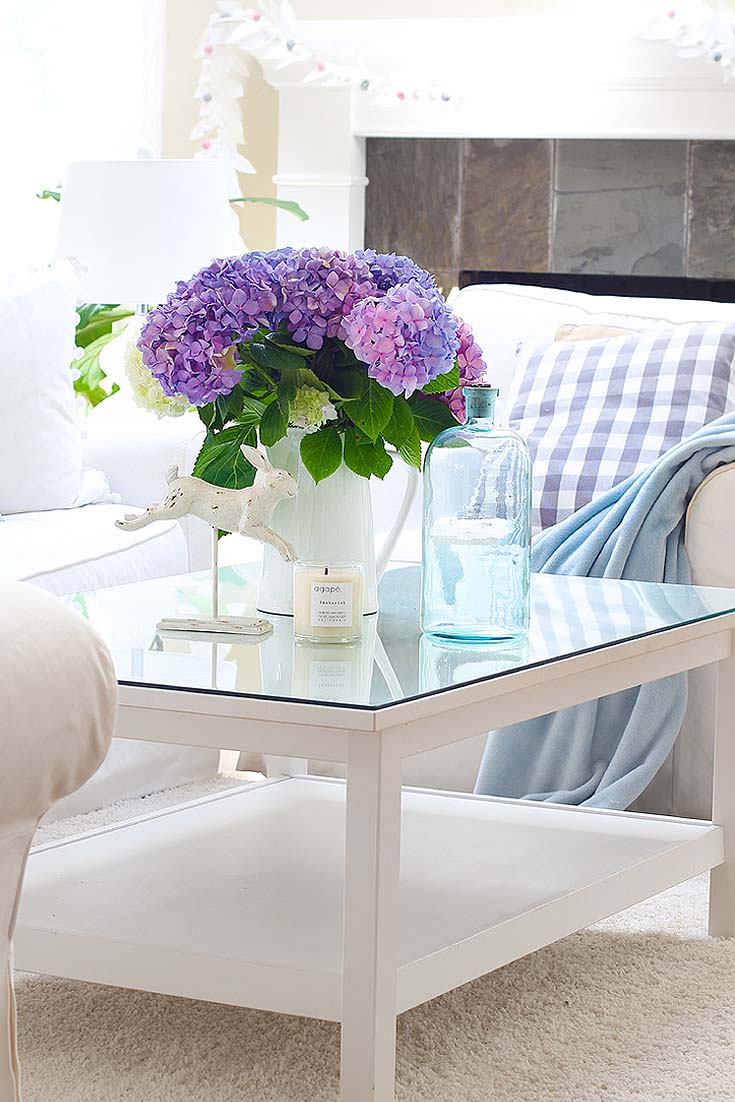 My hydrangeas had a super bloom this summer. So, I snip a few off, and I snapped this photo.
My garden flowers make me do my happy dance.
My flowers kept popping up in fun containers.
Be creative and let your imagination and flowers go wild.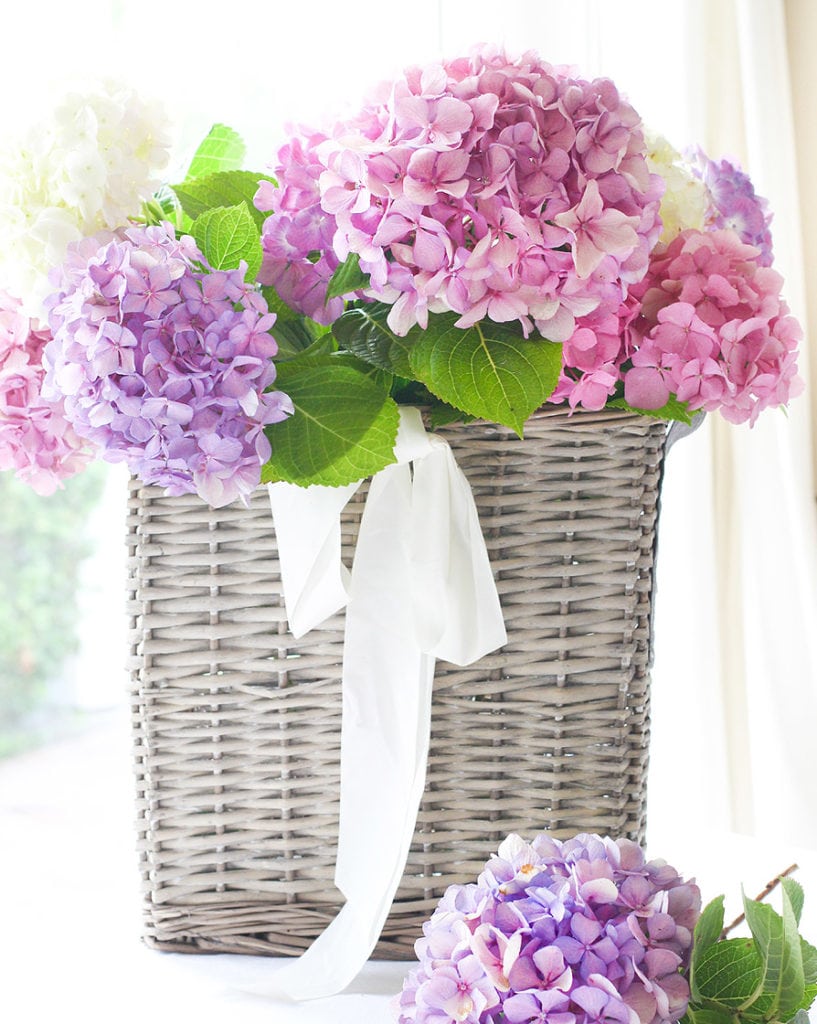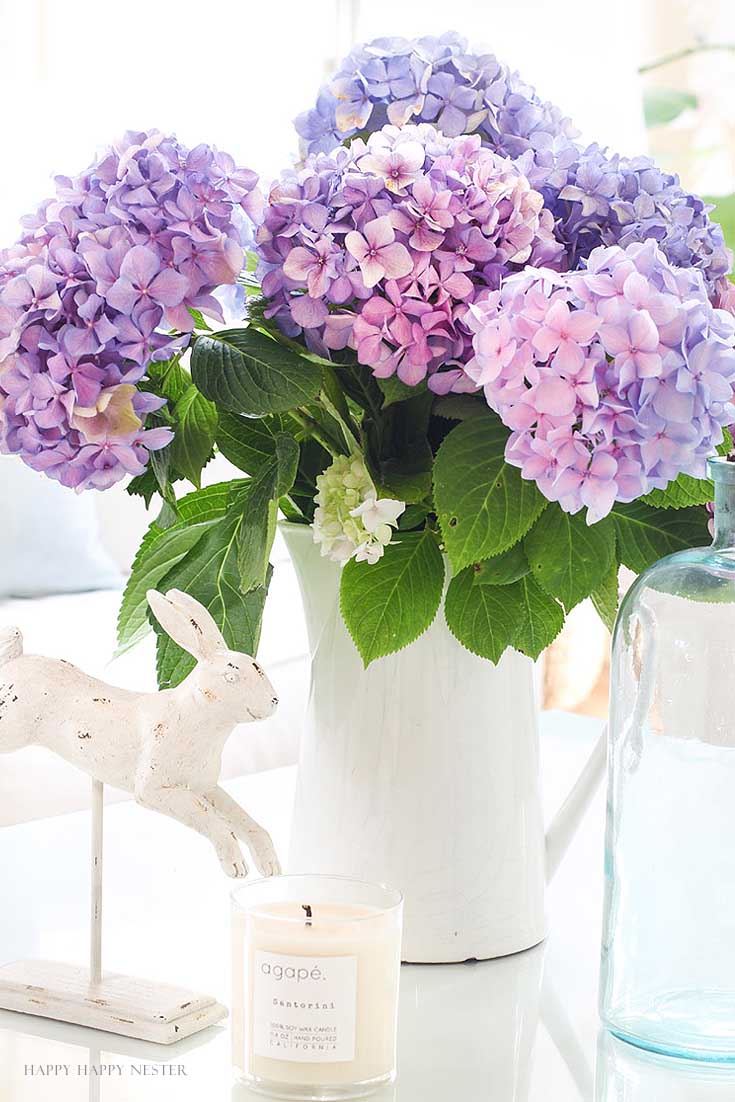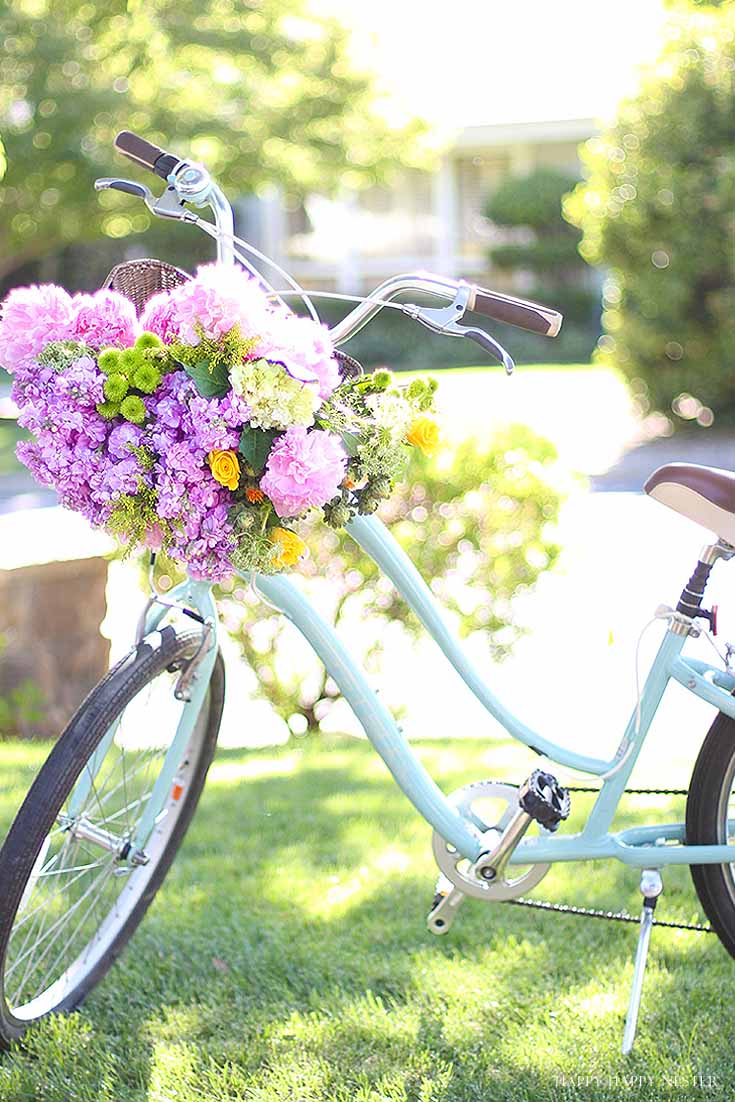 Yes, my flowers even found a home in my cute little bike basket.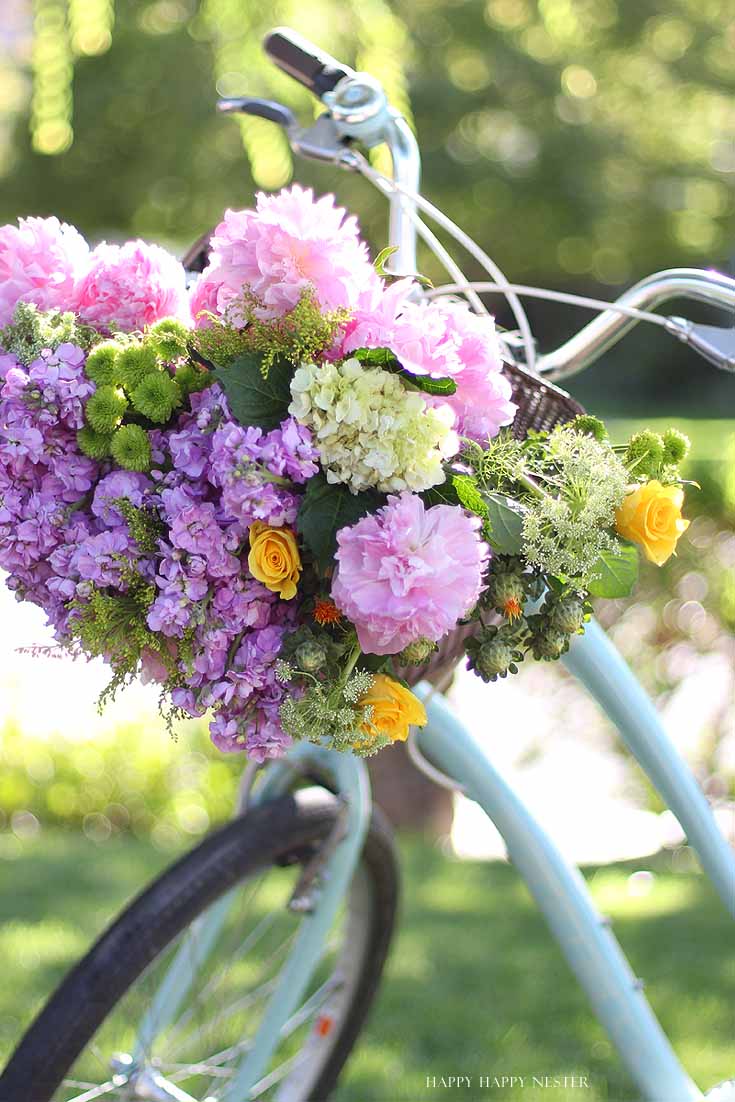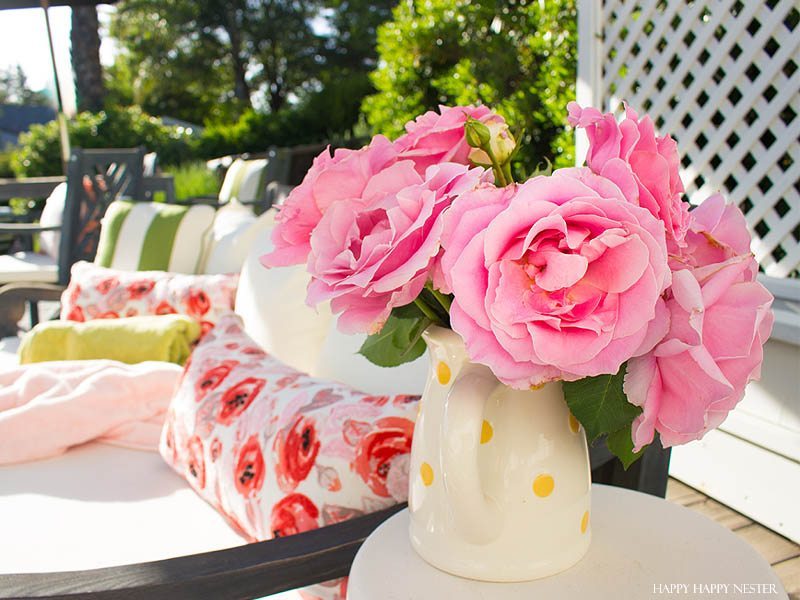 Then everything started coming up roses in my deck refresh post.
They casually began appearing inside and outside.
And their fragrance is heavenly.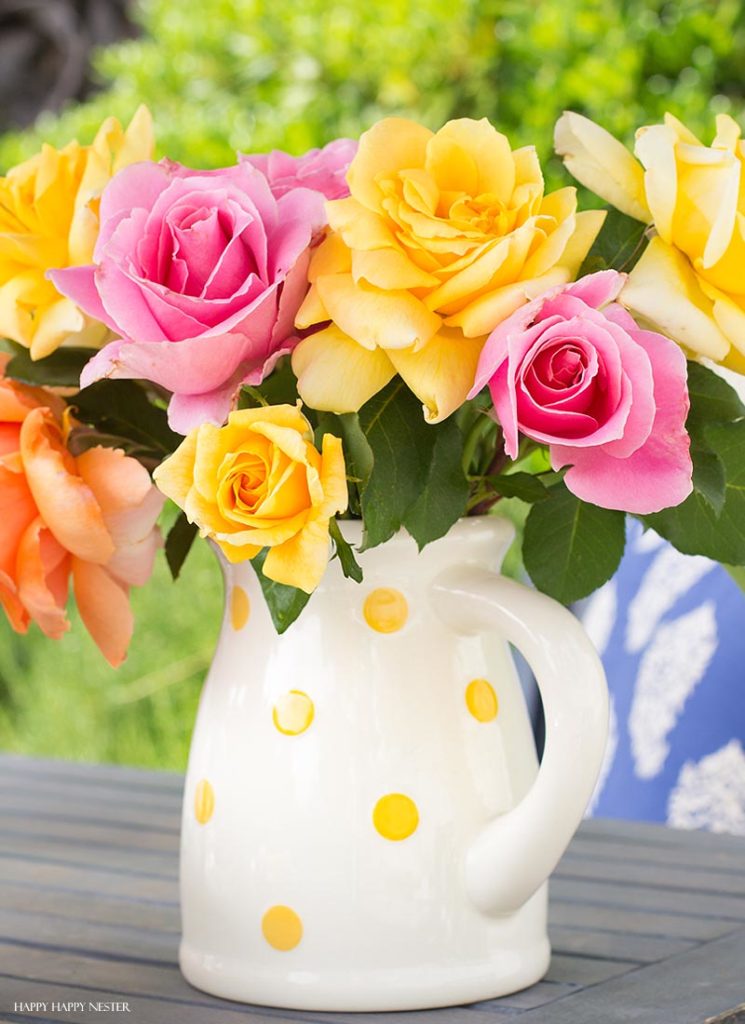 This is where you'll find me most weekends on our pool deck.
Btw, it used to be a bright fire engine red deck, and you can view my DIY deck post if you are interested.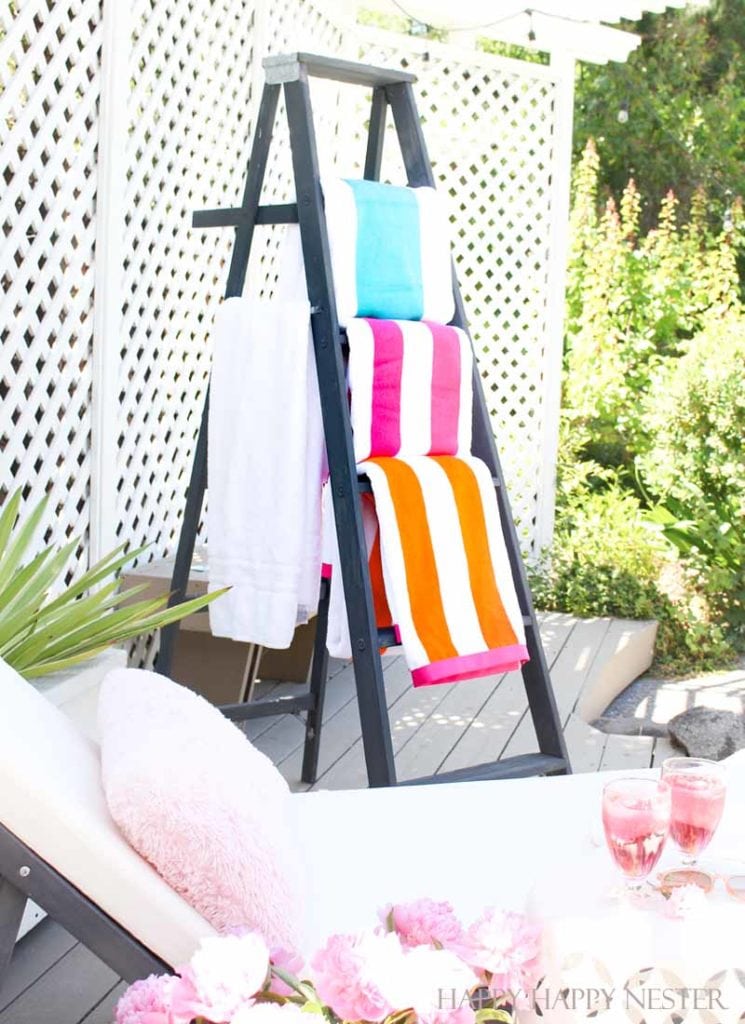 Our pool is like a little pond in our yard.
And oh yeah, I almost forgot to mention that I did finish a DIY project.
My latest pool ladder is the best thing for drying our wet pool towels.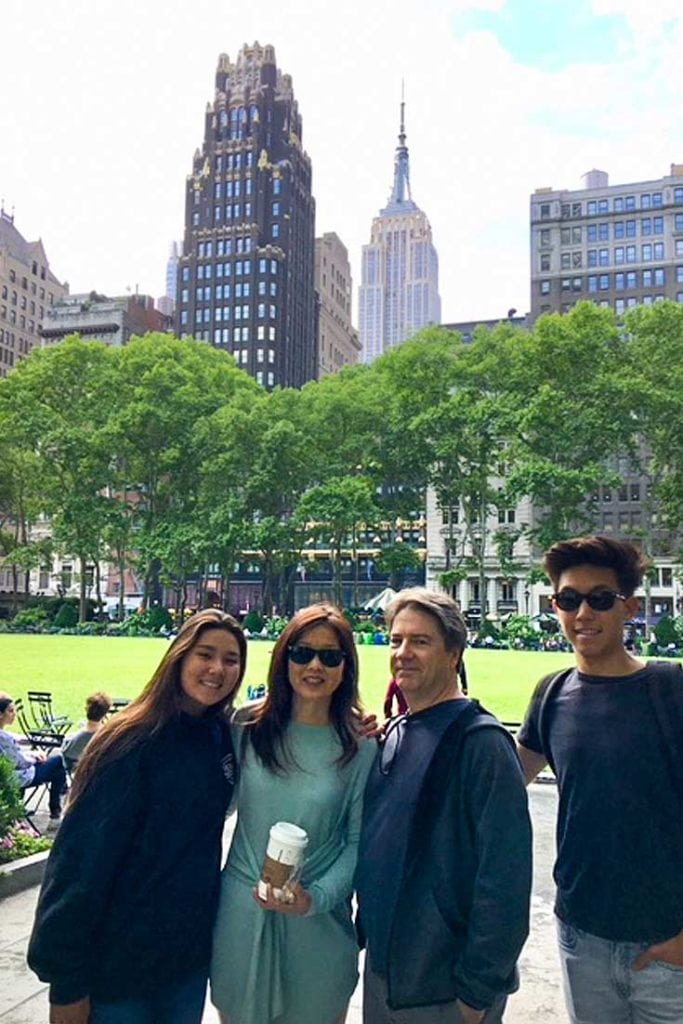 Our summer is about fun family trips.
Exploring new towns and enjoying each other's company.
Spending time with our son before he heads off to college in a month and a half.
Letting go of the many DIY plans.
This summer is all about cherishing every day at a slower and a more casual pace.
Cheers,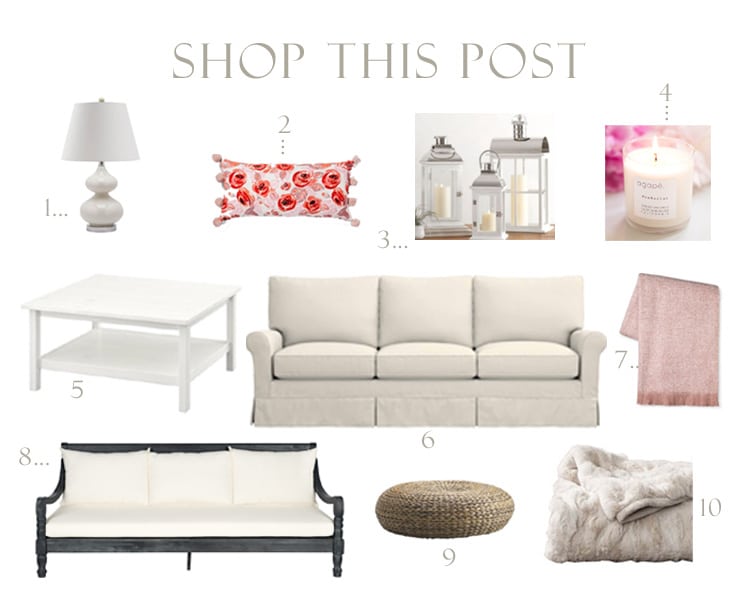 1. Safavieh Lamp | 2. Target Pillow | 3. Lantern | 4. Agape Candle
5. Coffee Table | 6. Crate and Barrel White Slipcover Sofa | 7. Pink Blanket
8. Outdoor Sofa | 9. Rattan Footstool | 10. Faux Fur Throw
*this post contains affiliate links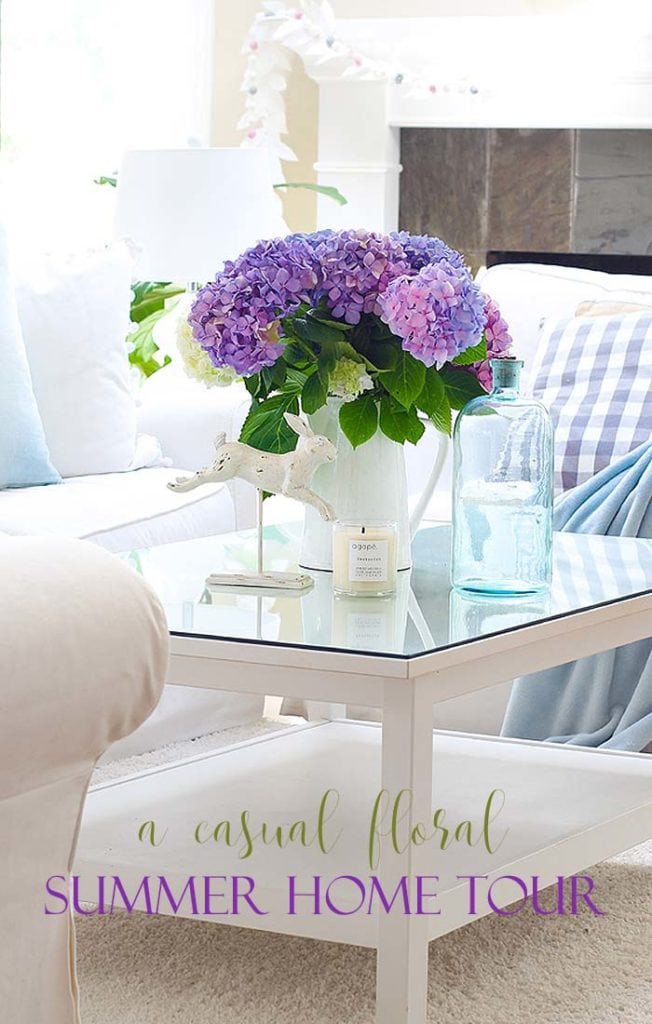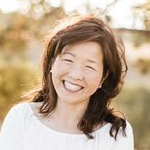 Latest posts by Janine Waite
(see all)