I own a rickety old ladder.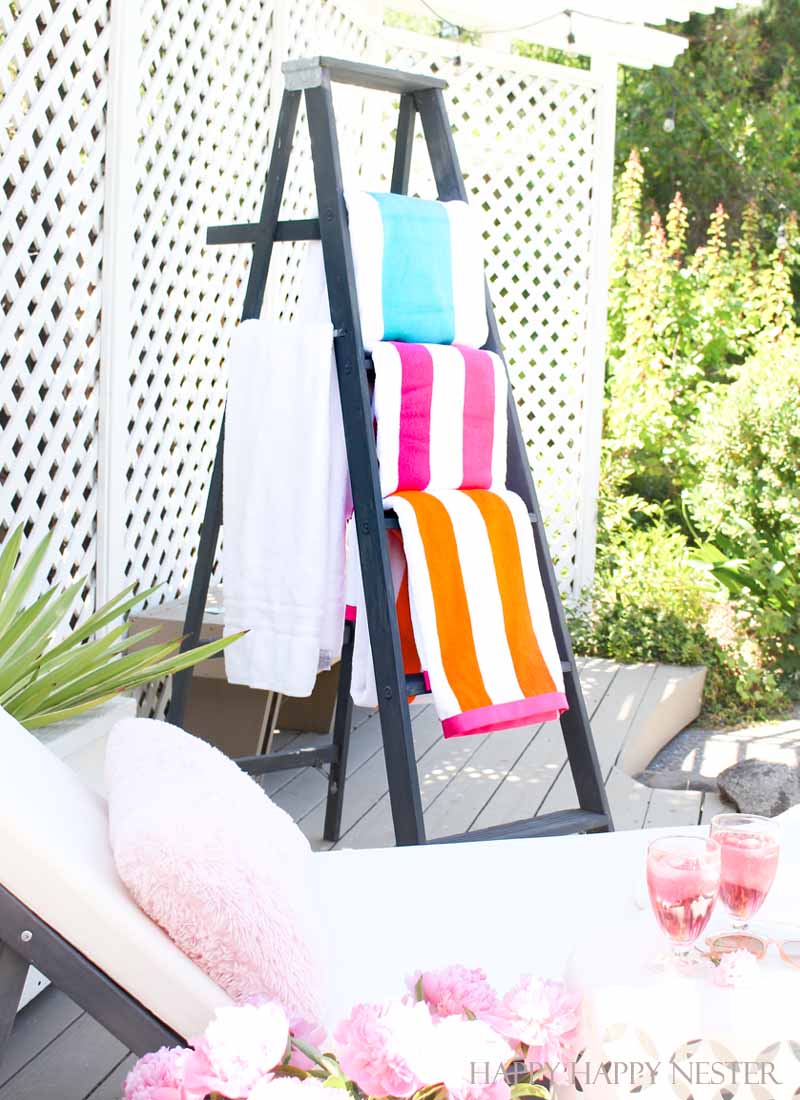 You know the kind, it sways with your body when you lean to one side.
Also, there are more paint splatters than wood.
Well, over the last 18 years, this old ladder has become my friend. You see, I seriously love to paint our interior walls, and I couldn't have done it without my trusty old ladder. ( you can see our house colors )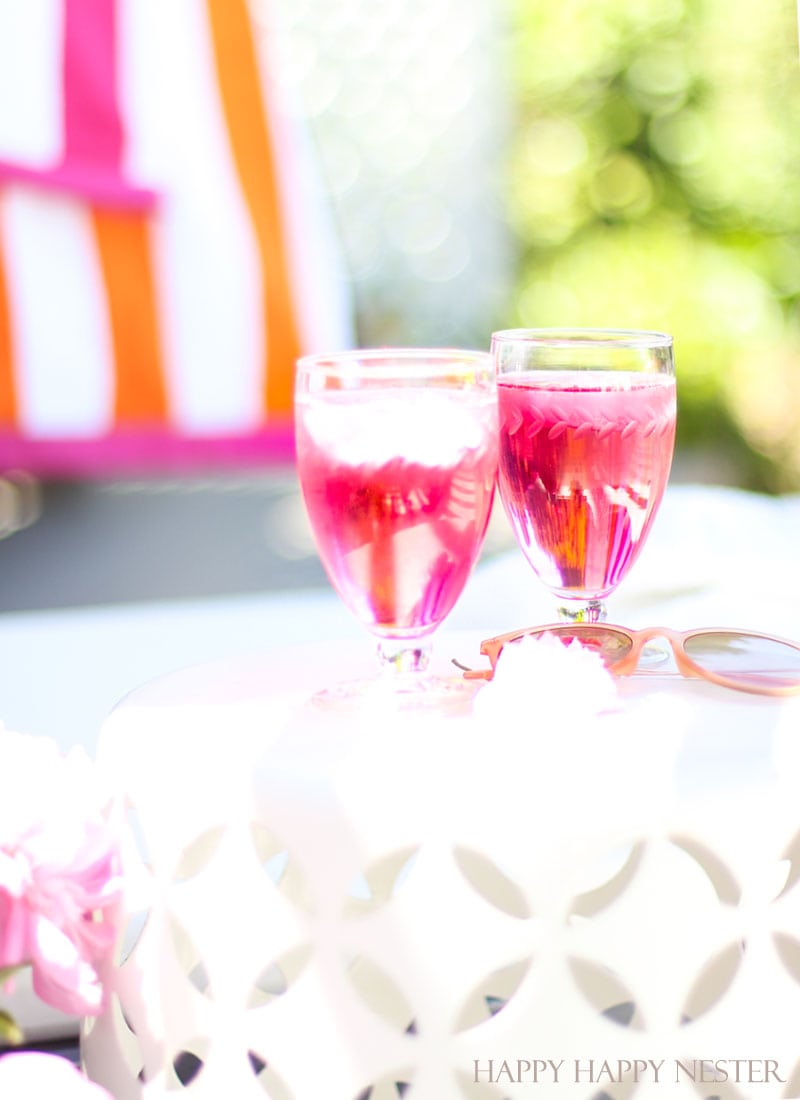 Well, when my husband recently suggested that I get rid of this ladder, I instantly panicked!
As silly as this might sound, I couldn't part with it!
I'm not sure he knew what he was asking of me.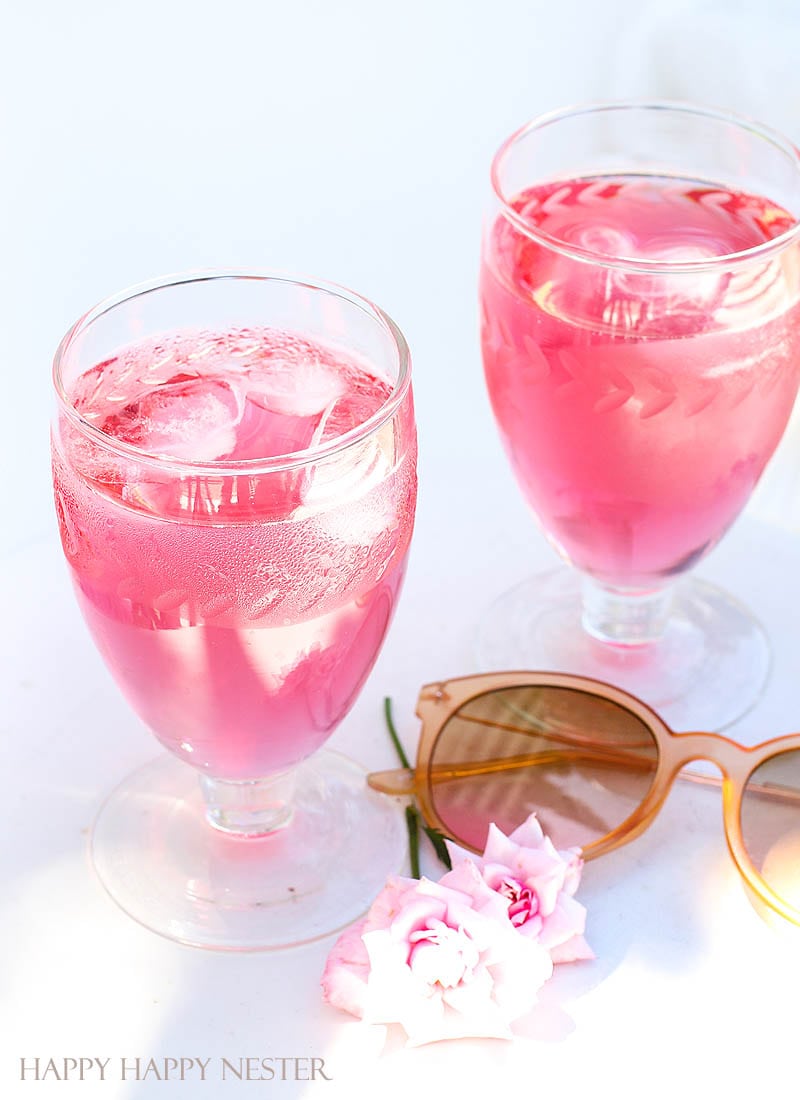 For a moment, thoughts of the Charlie Brown Christmas flashed before my eyes. You know the one where Lucy tells her brother Linus that he needs to get rid of his security blanket.
Ok, my scenario wasn't quite the same, but I did feel like I needed to up-cycle this old ladder soon or else it would have a tragic ending that included an unfortunate trip to the dump.
Old Ladder Repurposed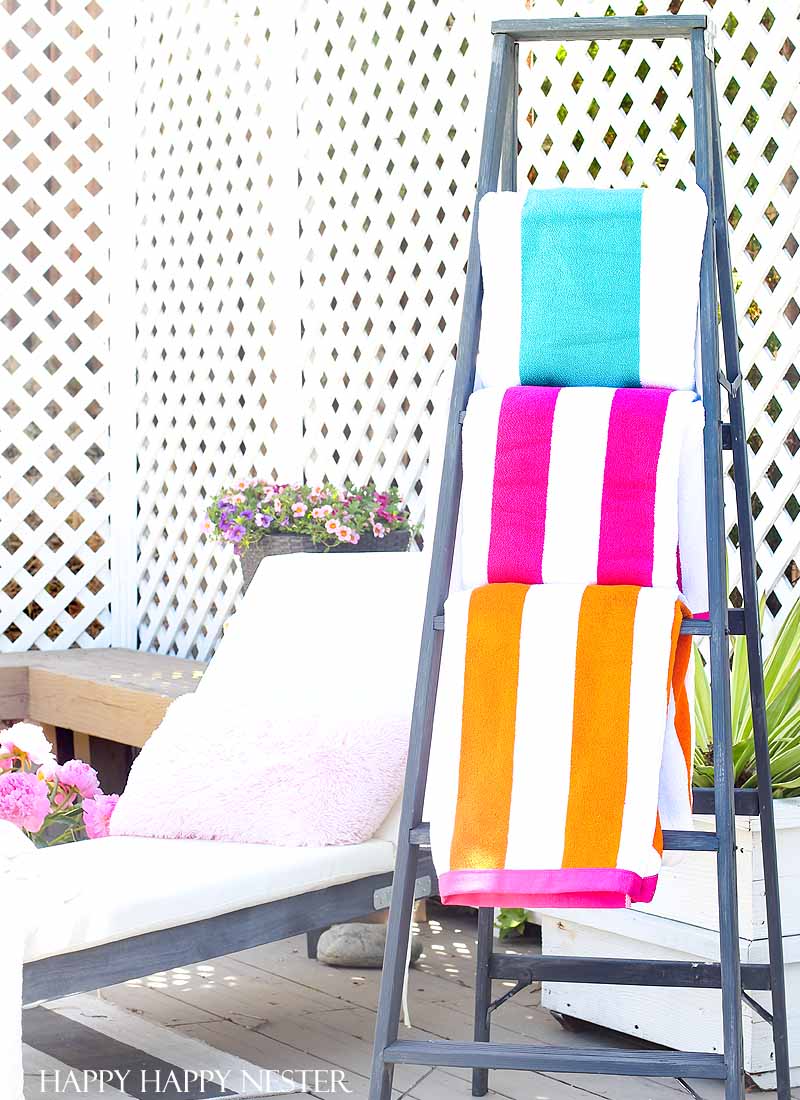 So, I had a brilliant idea. Yes, now and then my brain has a thought.
I decided that I would make it into a blanket and pool towel holder! You can view my lovely blanket post if you're interested.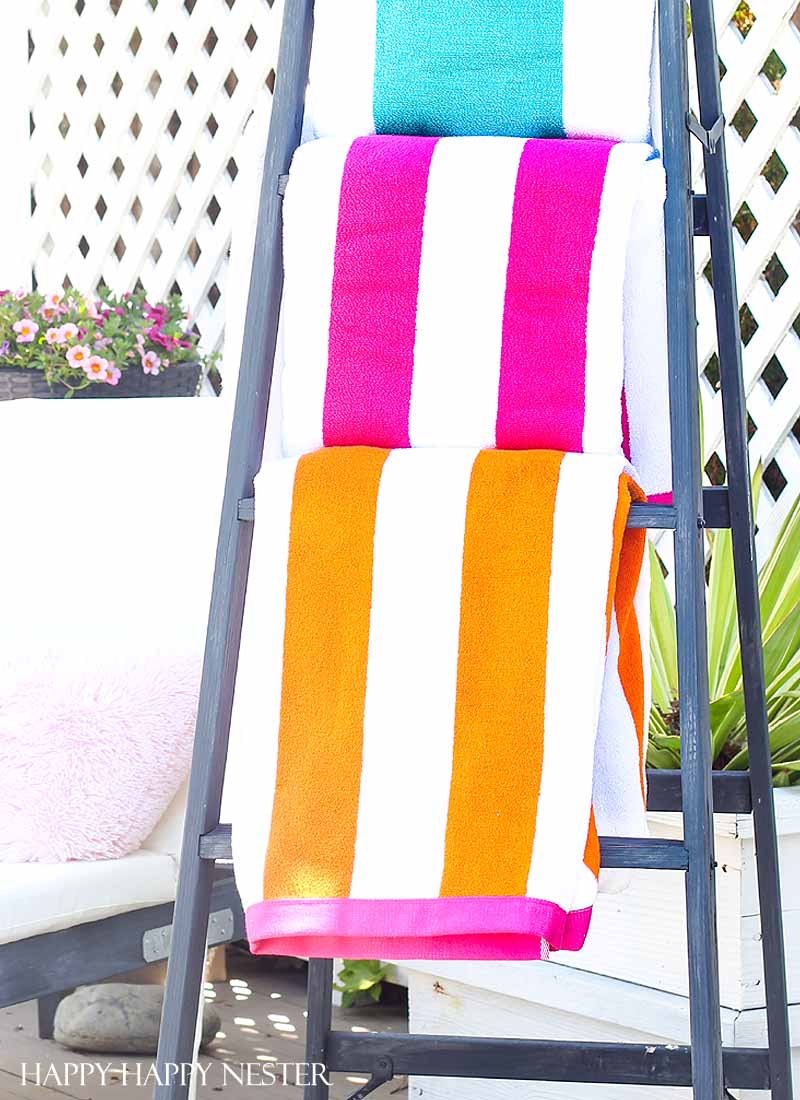 Well, once I had this fun project in mind, I got down to business!
Surprisingly, it only took an hour of my time and less than a quart of Annie Sloan's Chalk paint (color graphite), I had the cutest refurbished ladder.
I'm happy how it came out and I love that I didn't have to get rid of my trusty friend. I can't believe that I now solved where my guests and family will now house their wet pool towels. Hooray!
If you want to see more of our outdoor rooms, I just updated my blog.
Have a great day!
Cheers,

PS: Don't forget to sign up for my newsletter for the latest updates and sometimes sales!
Shop My Post

*
this post contains an affiliate links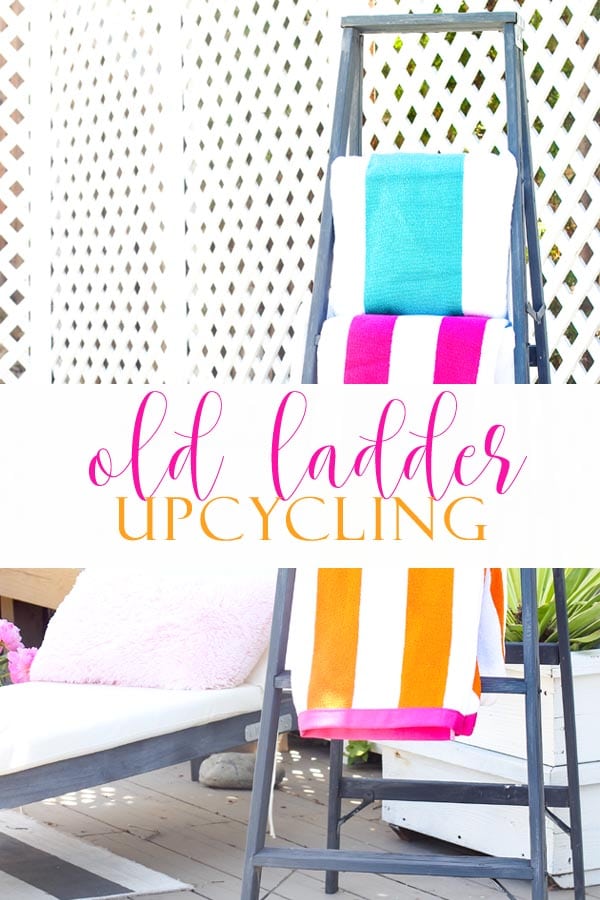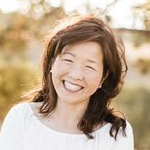 Latest posts by Janine Waite
(see all)