I love to give cookie gifts to my neighbors and friends, and I love to package them up in fun containers. Every year, I design some fun Printable Holiday Gift Tags for all of you. So, here's the first installment of tags that I'm sharing with you. Today, I'm also sharing some of my cute ways to package up sweets for neighbors, friends, and family. So, this post is packed with a couple of fun ideas to kickstart the holiday season.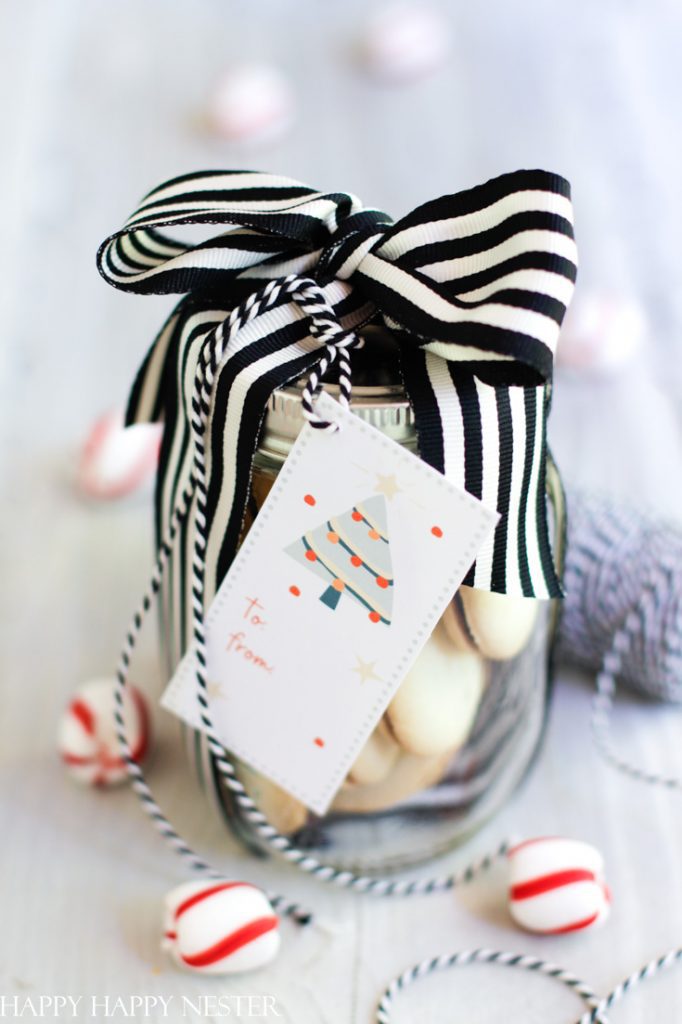 Not only are these gift tags perfect for gifting to fellow friends, neighbors, and family, but you can also attach them to the presents under the tree. Save some time this Christmas by downloading and printing these printable holiday gift tags at home and visit your local Walmart store to retrieve the rest of the supplies needed to create thoughtful, heartwarming gift boxes.
Walmart Partner
Walmart sponsors this blog post. And I am happy to collaborate with Walmart Home this winter. What this means is that I am receiving compensation for my efforts in creating this post. All our opinions are authentically my own, and all convenient shopping links add no additional cost to you.
---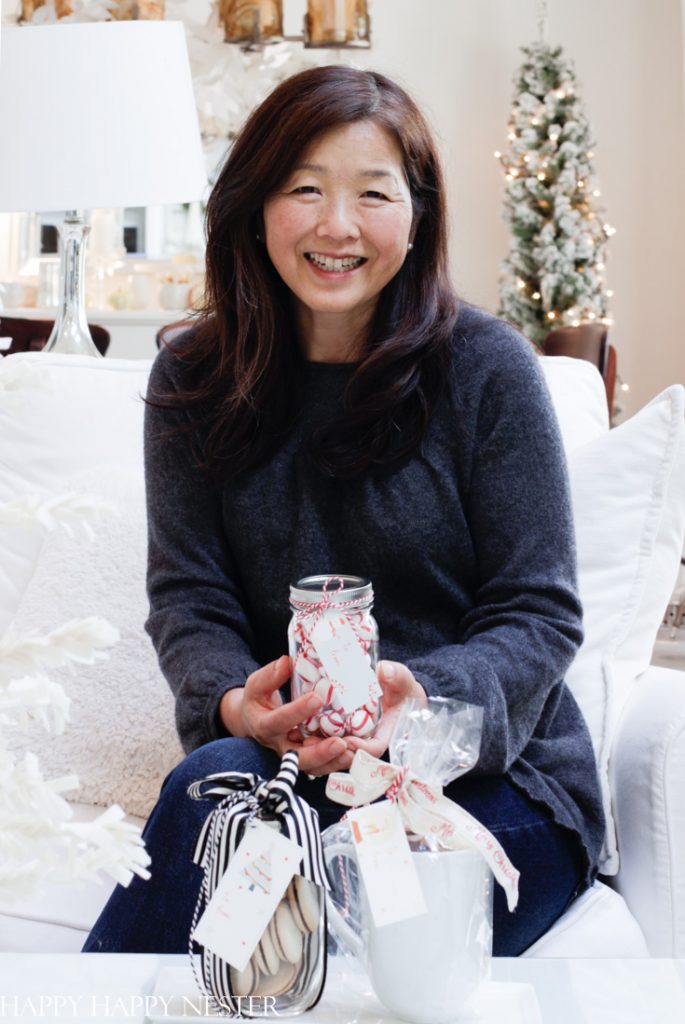 If you know me, then you know I love to shop at Walmart, and I always seem to come across the best finds. And this season, I am getting ahead of my game and decided to create my holiday gift bags early. My first stop was, of course, Walmart, and I found some simple containers, mugs, ribbons, and other supplies to get me started with my seasonal gifting on my last errand.
With the printable holiday gift tags and supplies from the store, I created my traditional gift containers for loved ones.
And believe me, this process is straightforward!
Whether you are gifting to your neighbors for the first time or you want to send something nice to a family member, you can quickly whip a seasonal gift with the following pieces.
Let's take a look at how I styled these containers and how you can create your own!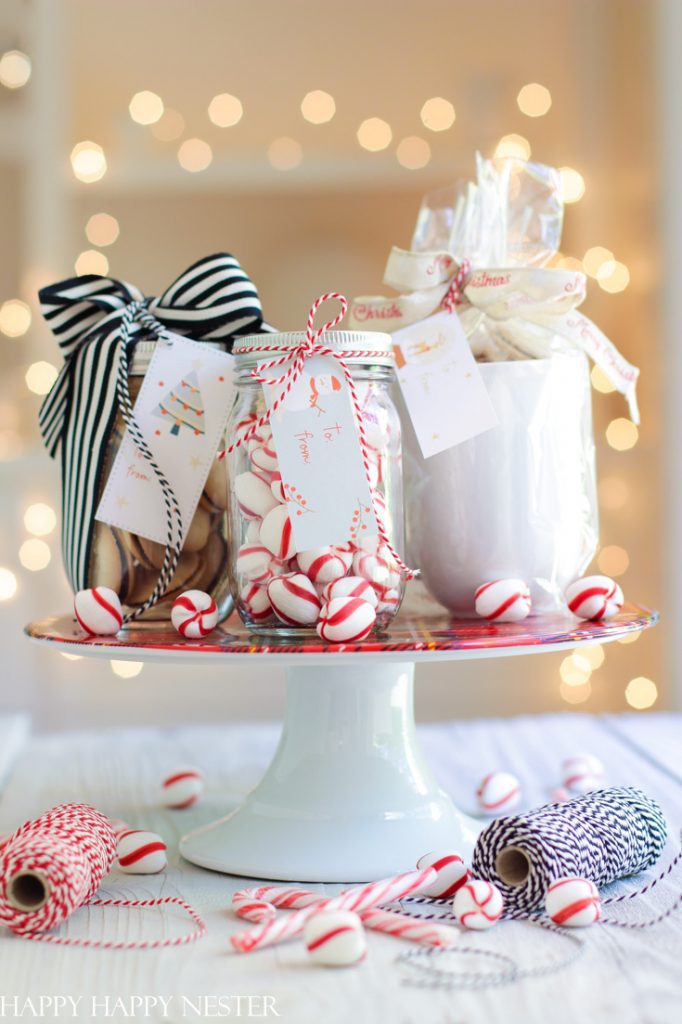 Choose Some Containers
As you can see, I used a classic white mug, an original Mason jar to create these adorable containers filled with sweets, treats, and more!
Walmart does carry some pretty paper boxes and tins to hold and display your holiday treats. They also have some clear treat bags if that's the look you're after.
A pretty container always dresses up any holiday treats so cute!


Free Tags
When designing tags for gifts, I always want a simple yet seasonal look that will bring holiday cheer to my fellow neighbors, friends, and family.
Adding a simple holiday character such as a Christmas tree or a snowglobe will add just enough cuteness to your package.
To download your free holiday tags, sign up for my newsletter with the form below. If you are already a member of my blog, go ahead and sign up. Our system won't have you entered twice.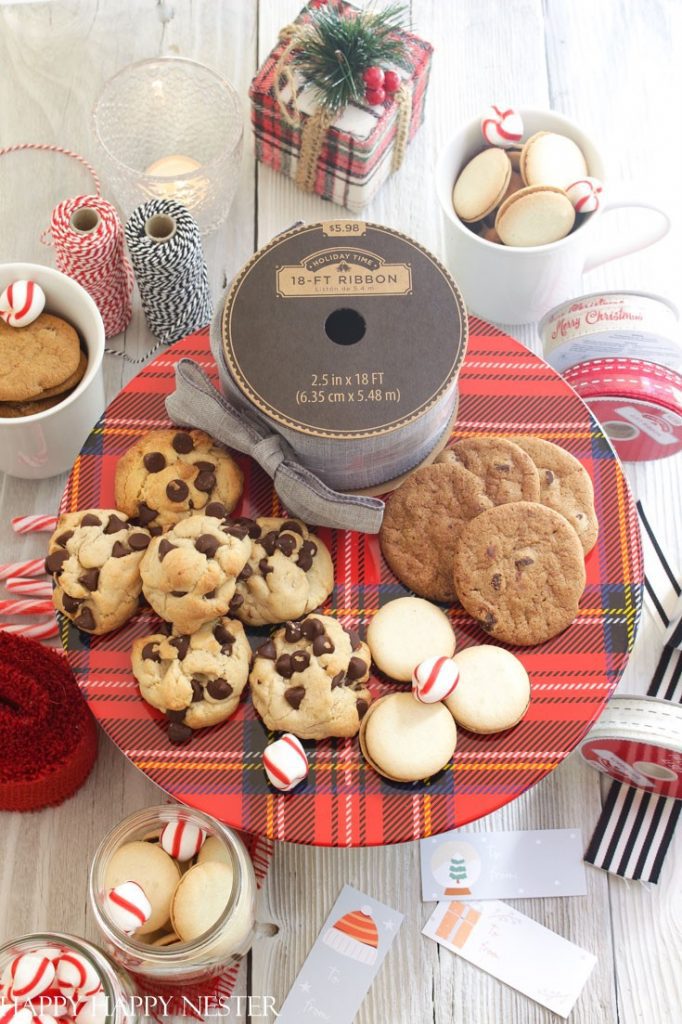 Treats to Giveaway
I usually fill these gift containers with cookies and candy cane mints, basically anything scrumptious yet straightforward.
If you're wondering what to pack these jars with, I have a few dessert recipes up on my sleeve that could come in handy for this holiday gift.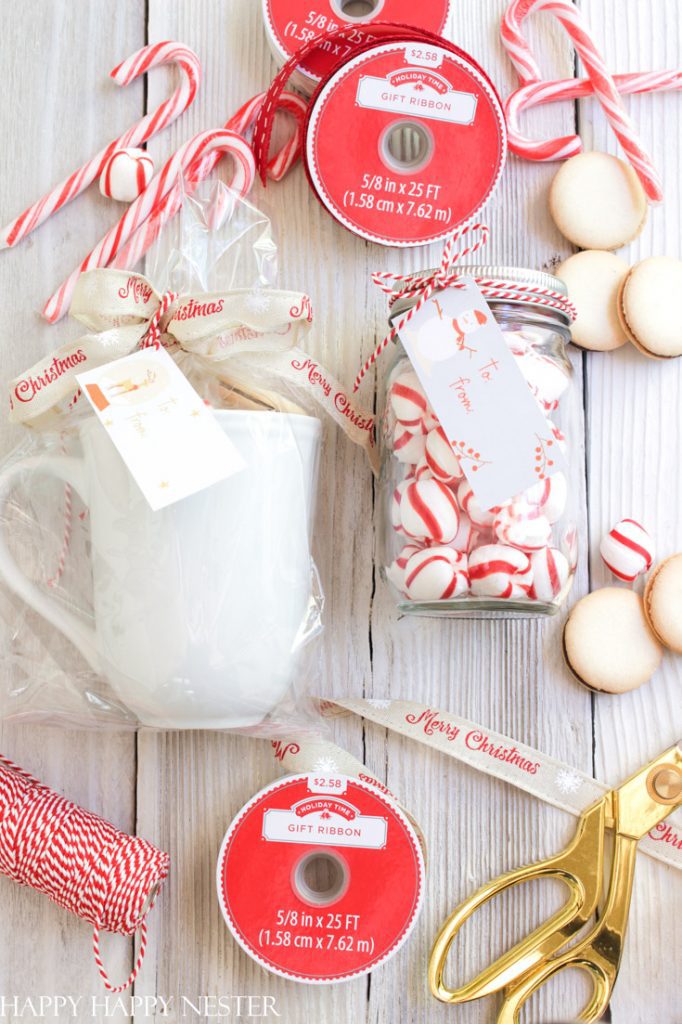 Beautiful Ribbon
I am obsessed with ribbon, if you haven't noticed. I believe that ribbon is such an essential accent to any gift. And I found and love all the ribbon choices at Walmart. And to top it all off, the prices are so reasonable without sacrificing quality.
I bought a few ribbons, black and white stripe, Merry Christmas, red and white ribbon, and baker's twine. I hope you find these ribbons as pretty as I found them.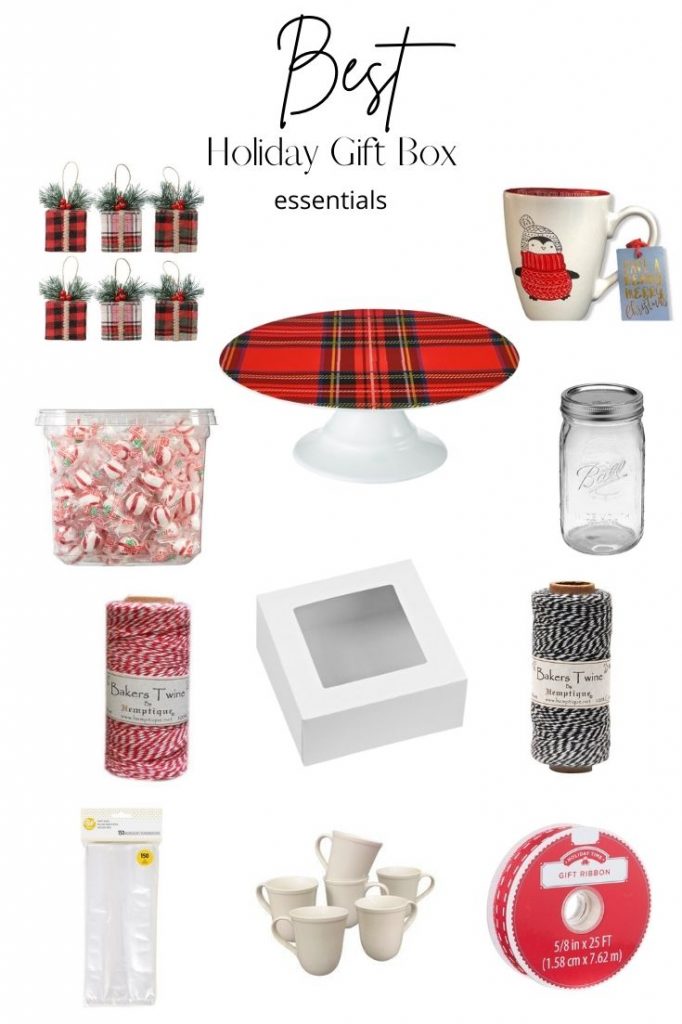 Present Ornaments | Plaid Cakestand | Cute Holiday Mug
Red and White Candy | Ball Jars
Red Baker's Twine | Cupcake Box | Black Baker's Twine
Clear Bags | White Mugs | Red Holiday Ribbon
---
See, I told you this gift was simple to create. And, might I mention, super fun to design too!
I hope this inspired you to create your gift containers for loved ones or dear friends around the neighborhood.
Gifting has always been my way of giving back to the people I love most in my life, so every one of the printable holiday gift tags and containers is made with love and a simple "thank you" for being such a great friend.
Hey you! I appreciate you coming over to the blog and checking out my printable holiday gift tags, along with learning how to create seasonal gifts for Christmas. I hope I have inspired you to give back to someone special in your life.
Cheers,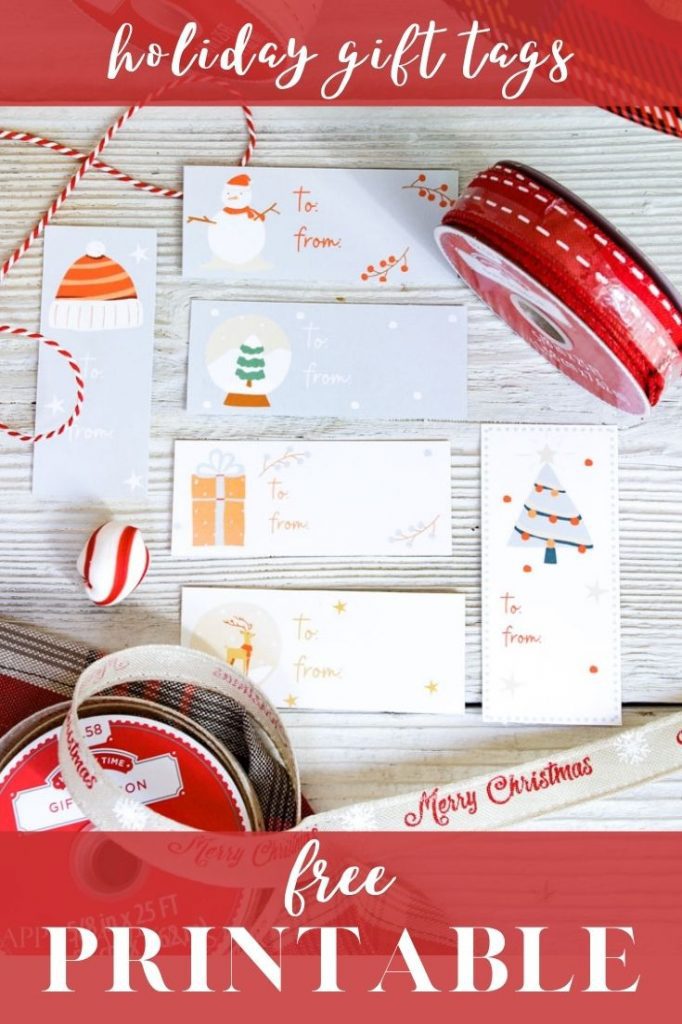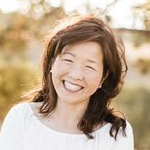 Latest posts by Janine Waite
(see all)