Check out these 31 Pumpkin Craft Ideas for adults and children to enjoy. This collection offers a little something for everyone in the family, making it the perfect resource for creating memorable autumn crafts together.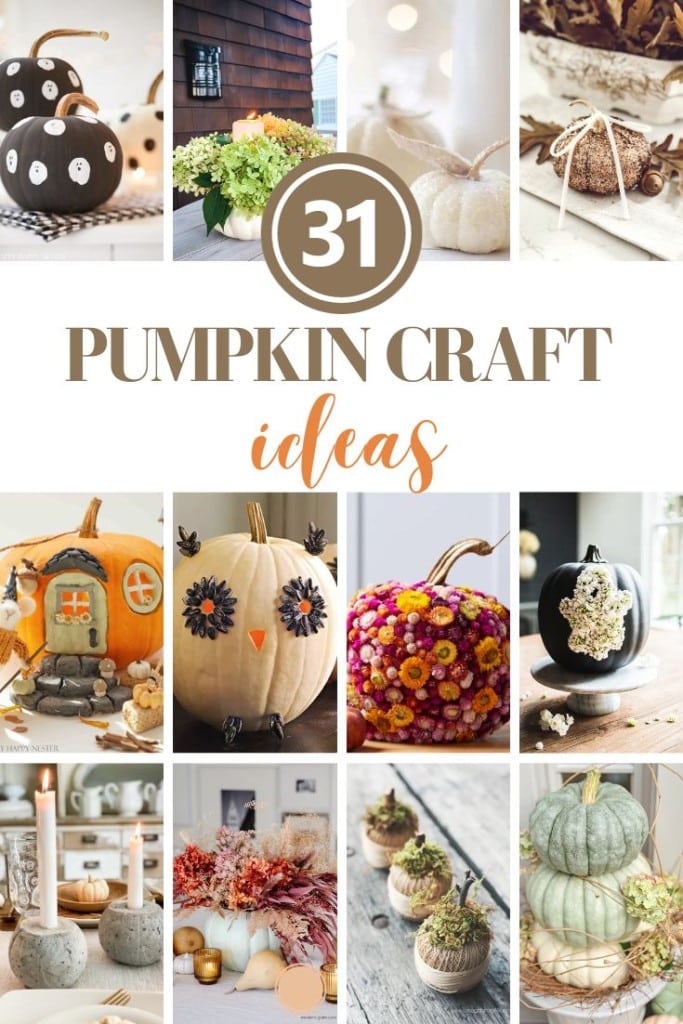 Whether you're looking for kid-friendly activities, home decor projects, or just some personal creative inspiration, you'll find it all in these diverse pumpkin craft ideas. So, roll up your sleeves, grab your crafting supplies, and let's get into the spirit of fall with some delightful DIY pumpkin creations!
Saturday Chitchat with Janine – Volume 139
Honestly, I'm usually obsessed with baking using pumpkins! This quote totally sums up my feelings most of the time,
"When life gives your pumpkins, make a pie"
Today, I'm not baking treats in the kitchen; instead, I'm crafting and decorating. So, why don't we jump into pumpkin projects this weekend and let our creative side shine?
Here's to having a fantastic time crafting with pumpkins!
Personal Note from Janine
During our visit to my mother-in-law, we embarked on an impromptu adventure to Martha's Vineyard, a place we hadn't explored in quite some time.
Since we opted to take the ferry without our car, we rented one upon our arrival in the charming town of Oak Bluffs. We had a fun time exploring the surrounding areas and eventually made our way to the picturesque town of Edgartown.
One of the things that surprised me was how the shops and homes decked out their exteriors with vibrant pumpkins and cornstalks. The decor was simple and natural.
It's given me inspiration to revamp my front porch for the next autumn season.
In the meantime, I've been busy crafting various pumpkin-themed projects this week, and I hope you like them.
I want to say how much I appreciate this incredible community we've got here on the blog. Thank you all for being so incredibly supportive.
Here's to friendships and embracing the the ever-changing seasons!

This Week's Inspiration – Pumpkin Craft Ideas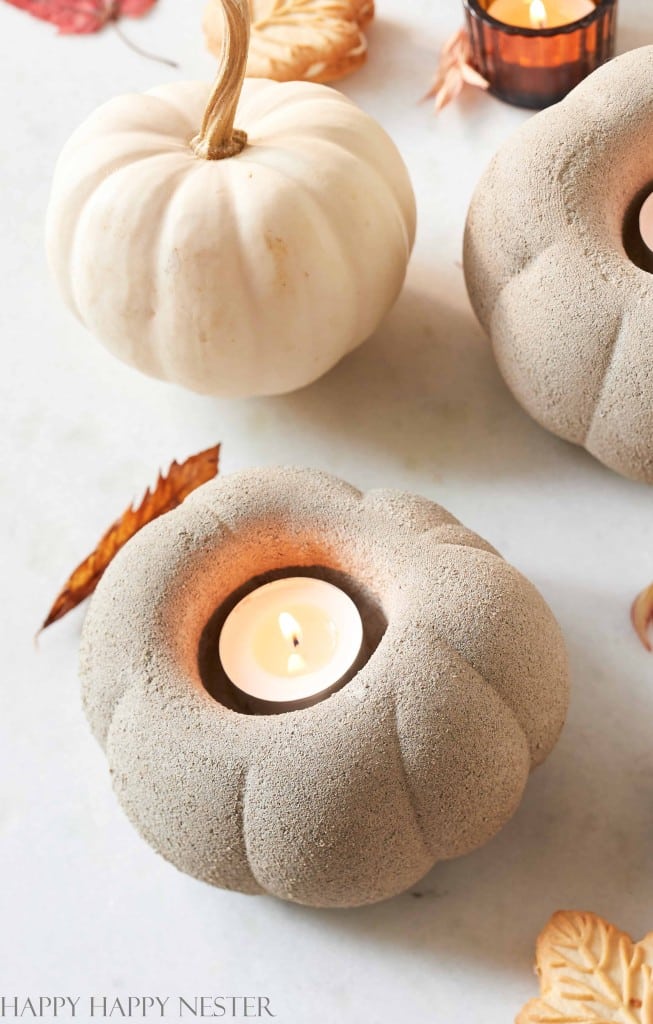 Get ready for fall with these easy, do-it-yourself Cement Pumpkins DIY Candleholders. They're sure to light up your home with the cozy feeling of autumn. Incorporate your favorite fall scents and share this craft with friends and family. All you need is cement, a nylon sock, and a few other supplies. Start crafting today!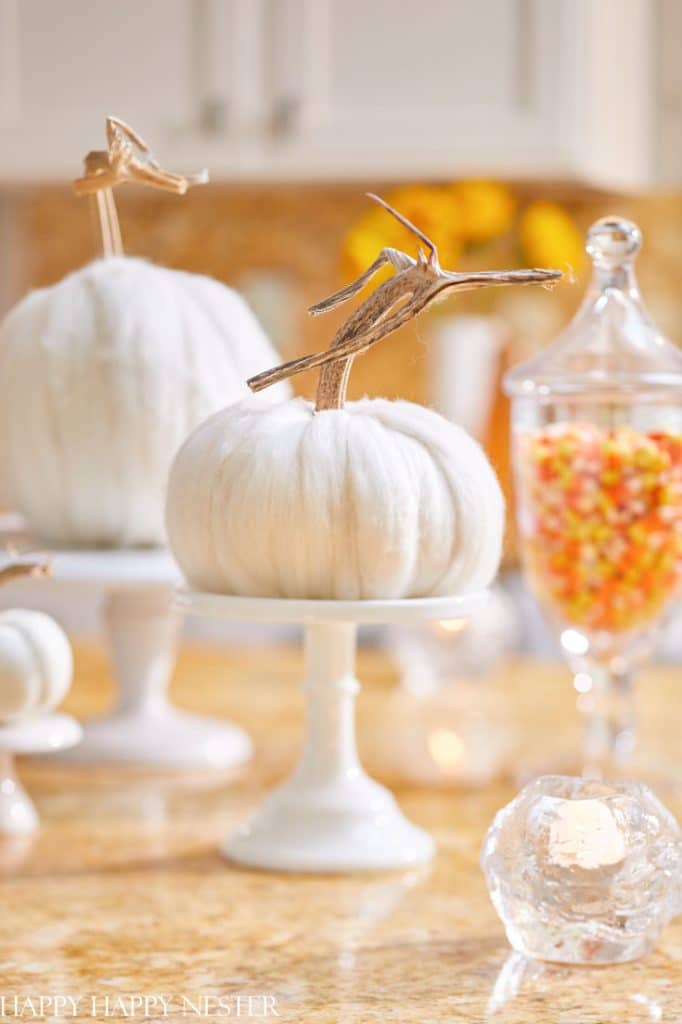 This project requires only a few supplies to transform a faux pumpkin into a fluffy, cozy pumpkin. I'm pretty sure no one else has made these cute fuzzy pumpkins.
These pumpkins are so adorable and unique and I hope you have a chance to make them.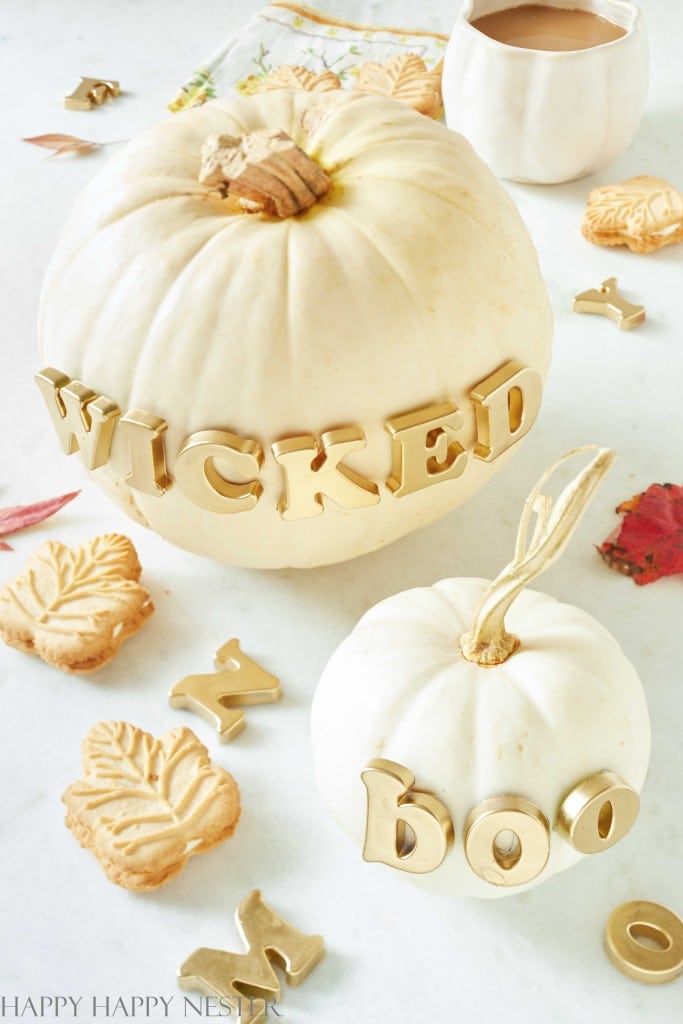 ADDING LETTERS TO A PUMPKIN TUTORIAL
Whether you're gearing up for Halloween or just want to spruce up your fall decor. Get those adorable magnetic alphabet letters, give them a playful metallic gold makeover, and affix them to your pumpkins for a charming touch.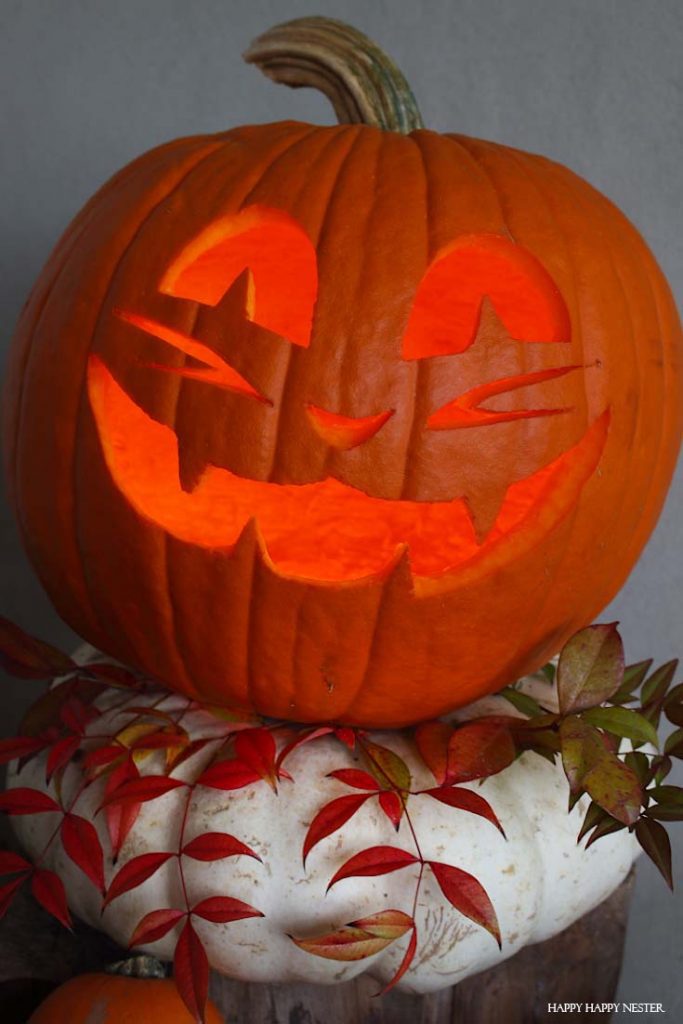 10 ESSENTIAL PUMPKIN CARVING TIPS AND TRICKS
Would you like some help on knowing where to begin with pumpkin carving? This informative post on the essential pumpkin carving tips and tricks will help make this Halloween tradition a lot easier. My friend, Marci, who has spent many years carving pumpkins, has several excellent and insightful tips.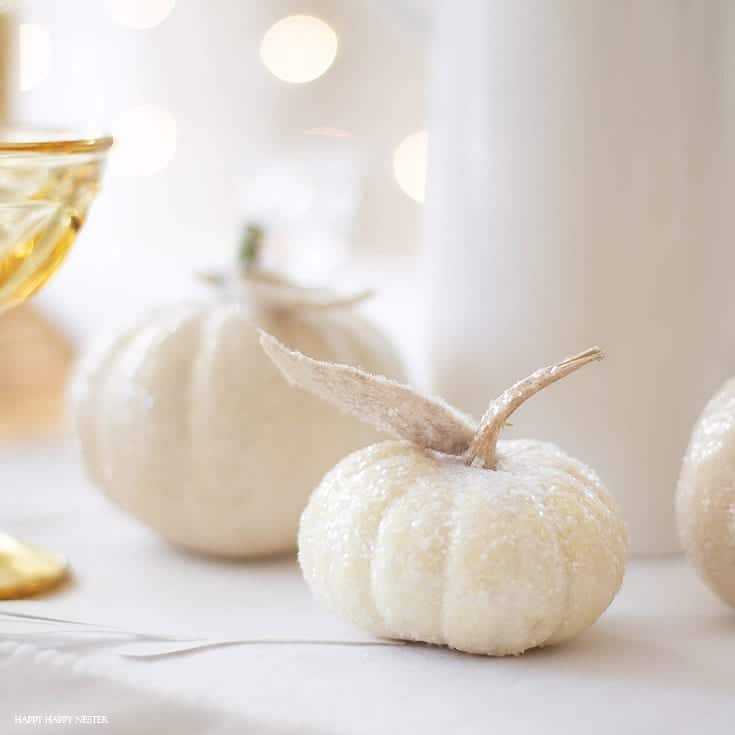 How to make glitter pumpkins is surprisingly easy. Like most of my craft projects, you'll enjoy creating these cute pumpkins. And I promise that this project will only take you a couple of minutes to make. Soon, you will be obsessed with these fun glittery pumpkins, and your home will be taken over by them.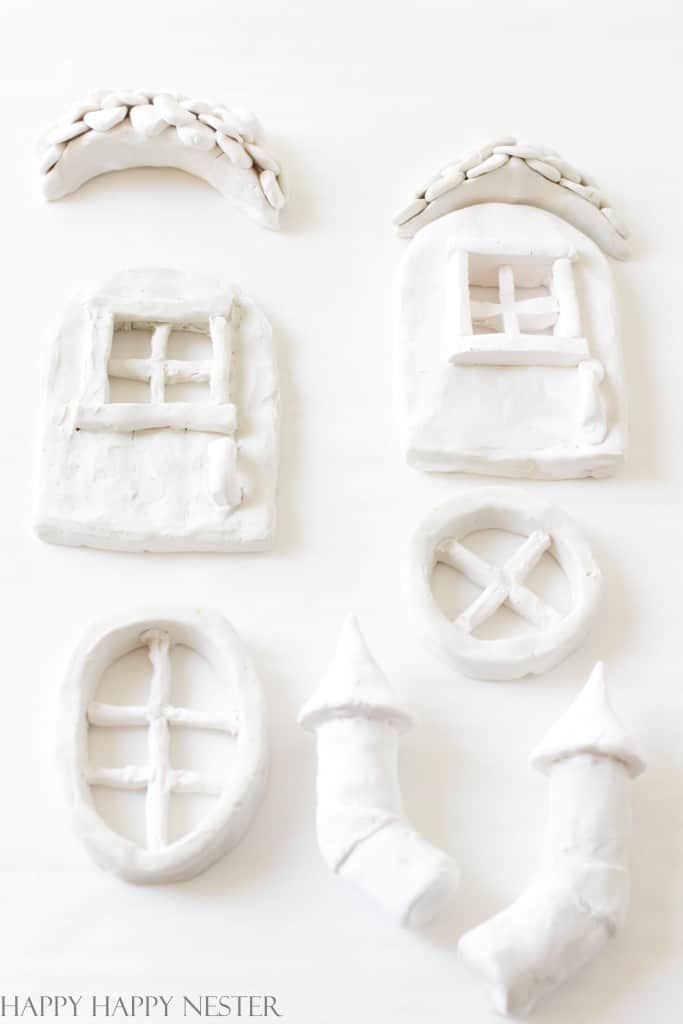 Here is an adorable Pumpkin Fairy House! It's an enchanted pumpkin with all the fun fall decorations. Use natural and sculpted elements to decorate your fun and festive fall pumpkin house. Also, get your kids involved and let them create the magical scene.
Learn how to create a fun Halloween-carved pumpkin fairy house in this DIY.
Boutique of the Week – Etsy Fall Pillows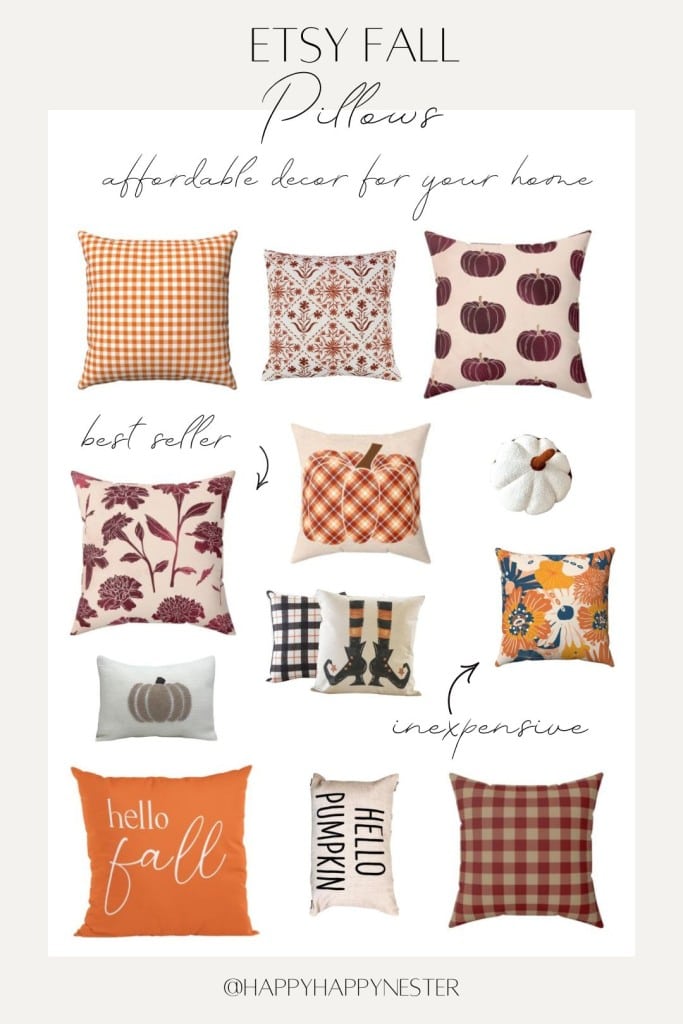 Fall into cozy vibes with these Etsy Fall Pillows! Grab a pumpkin spice latte and snuggle up; it's pillow paradise time.
My Favorite Things – Creative Pumpkin Ideas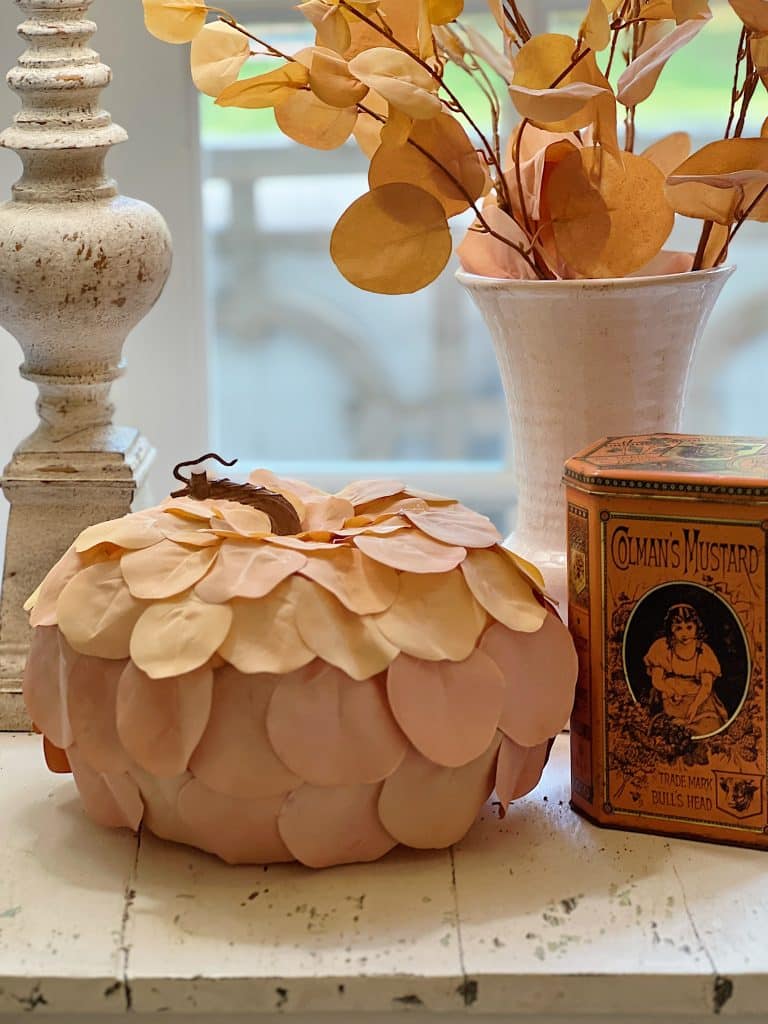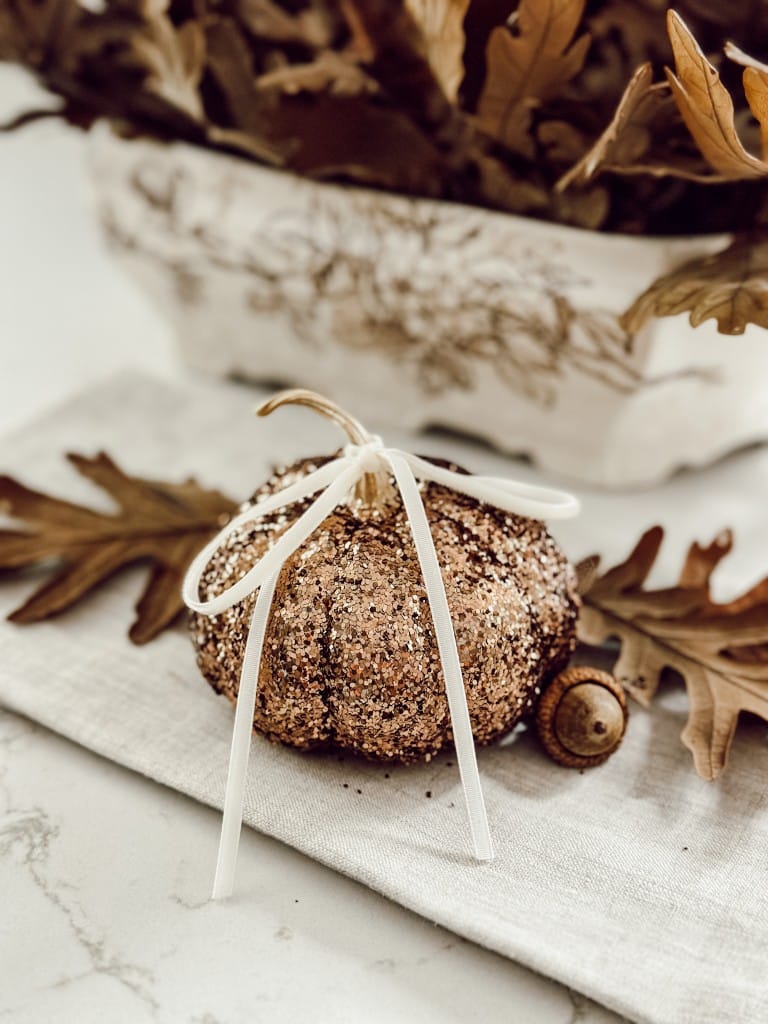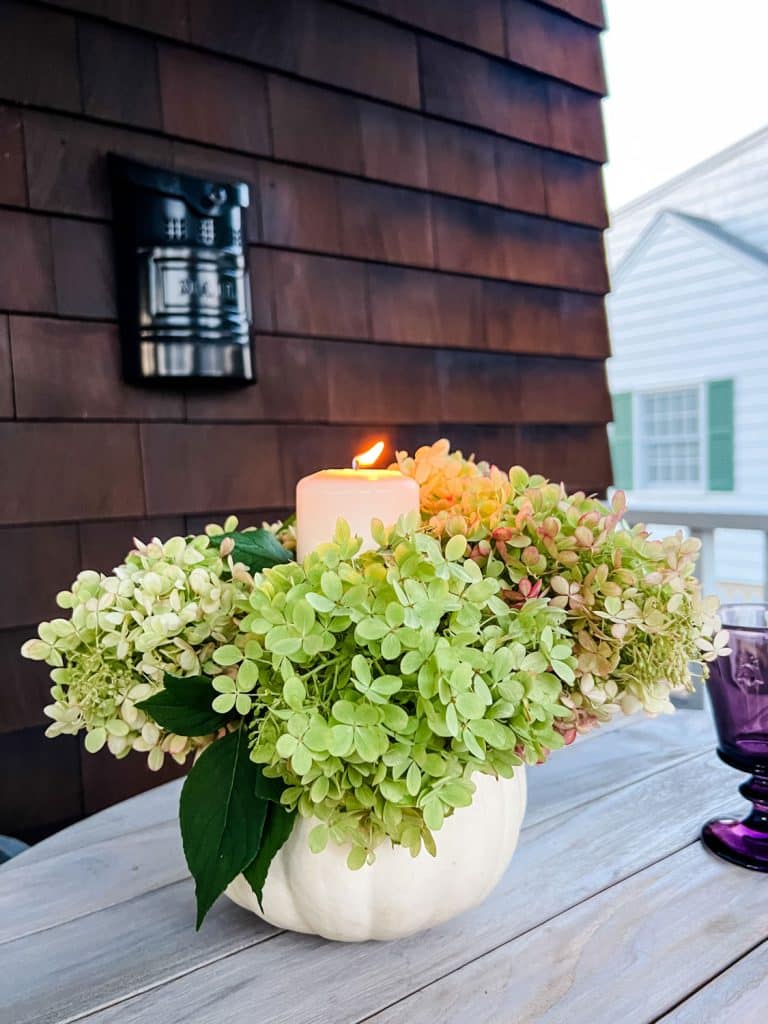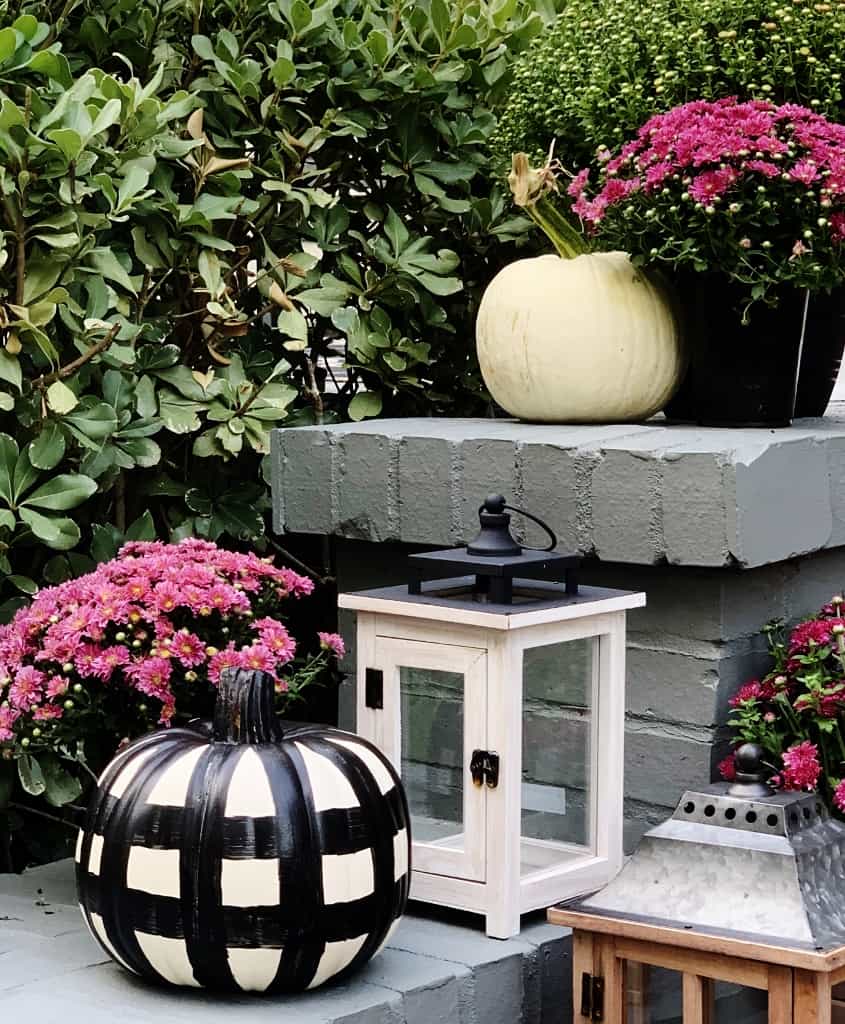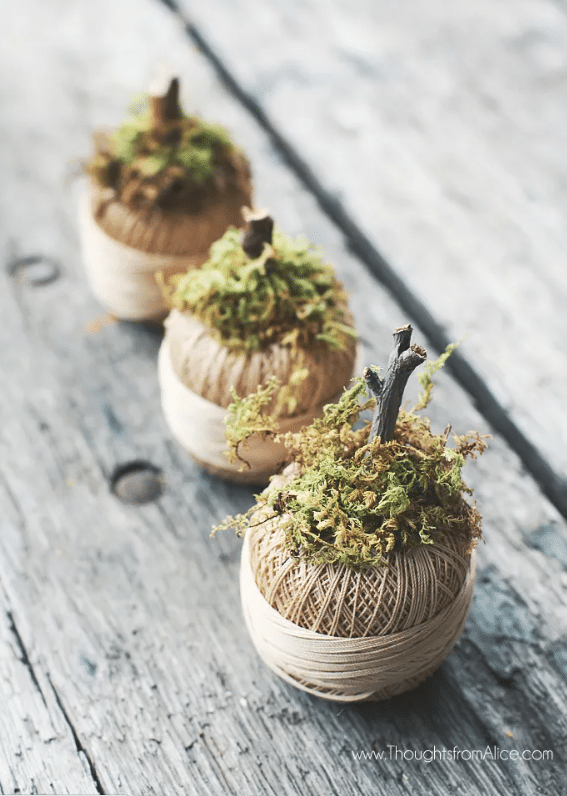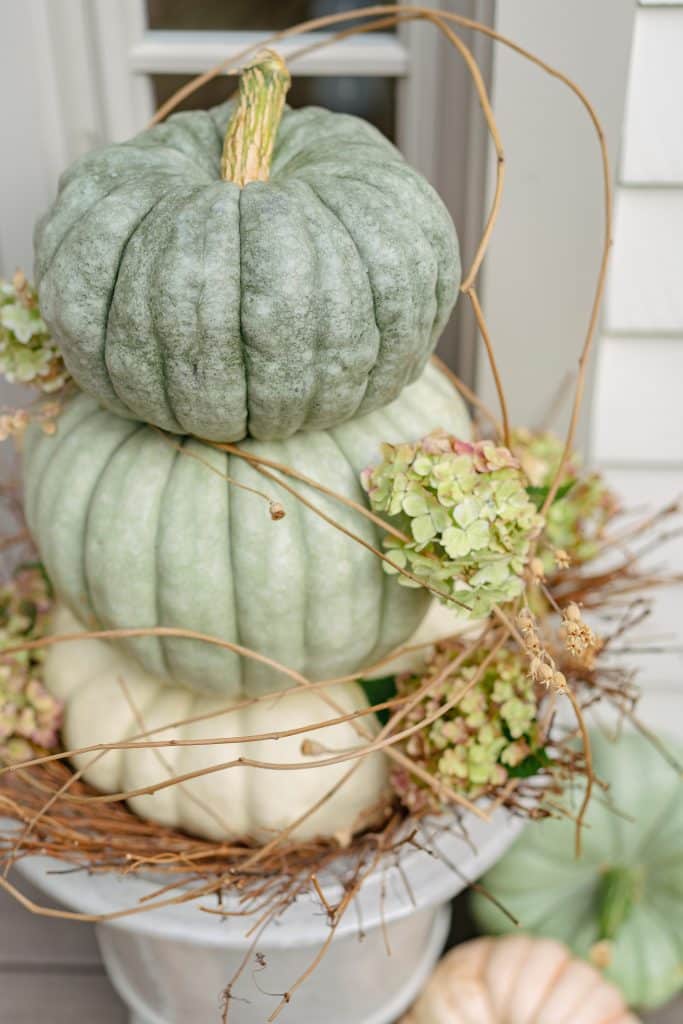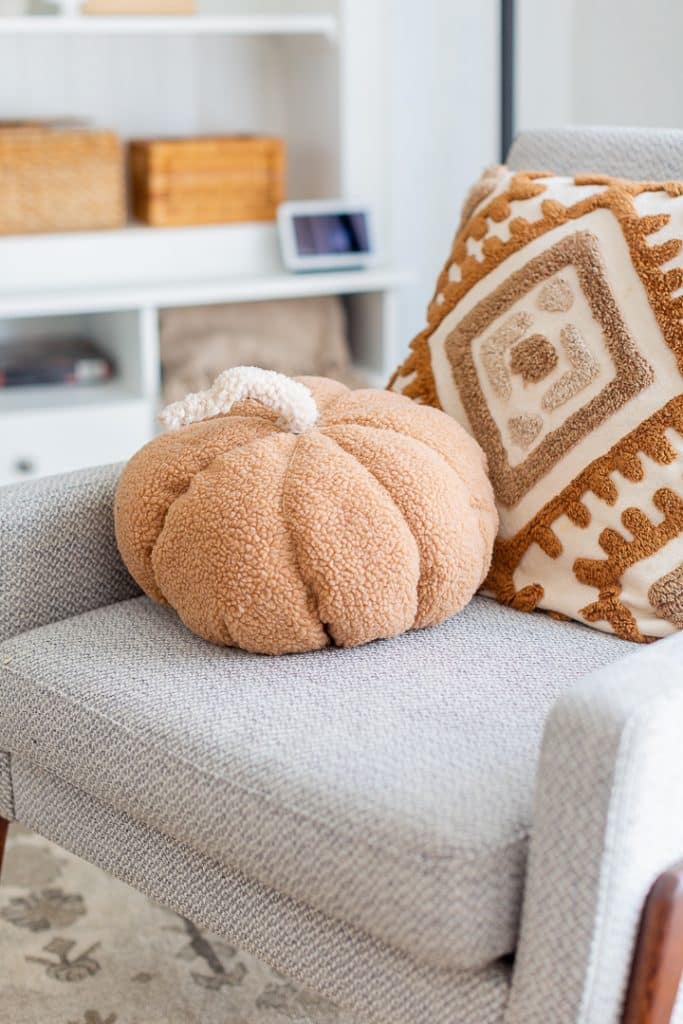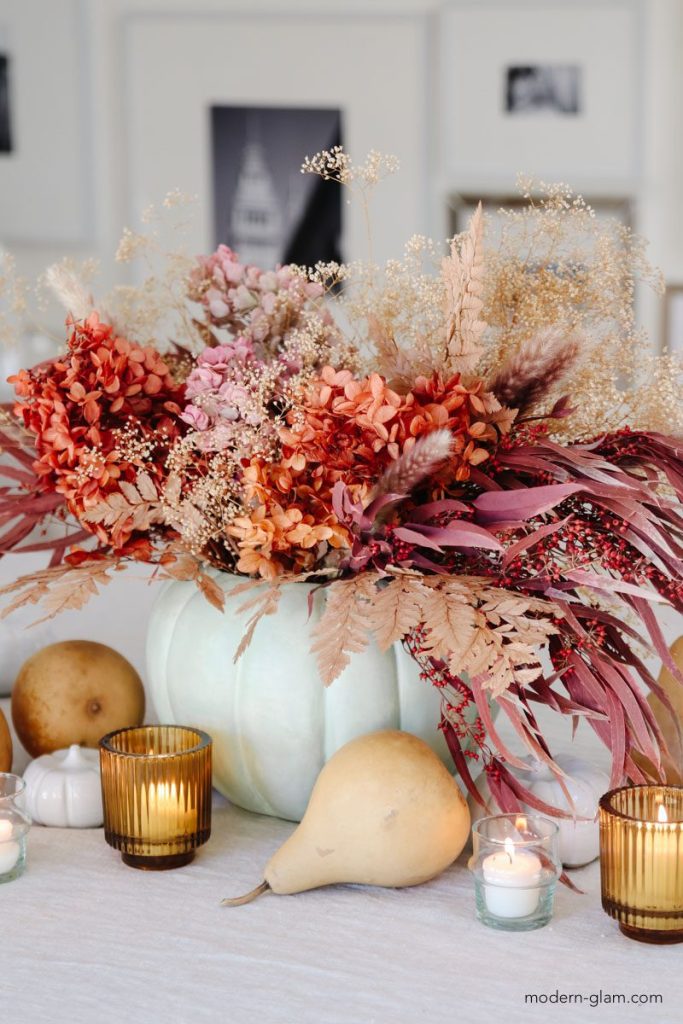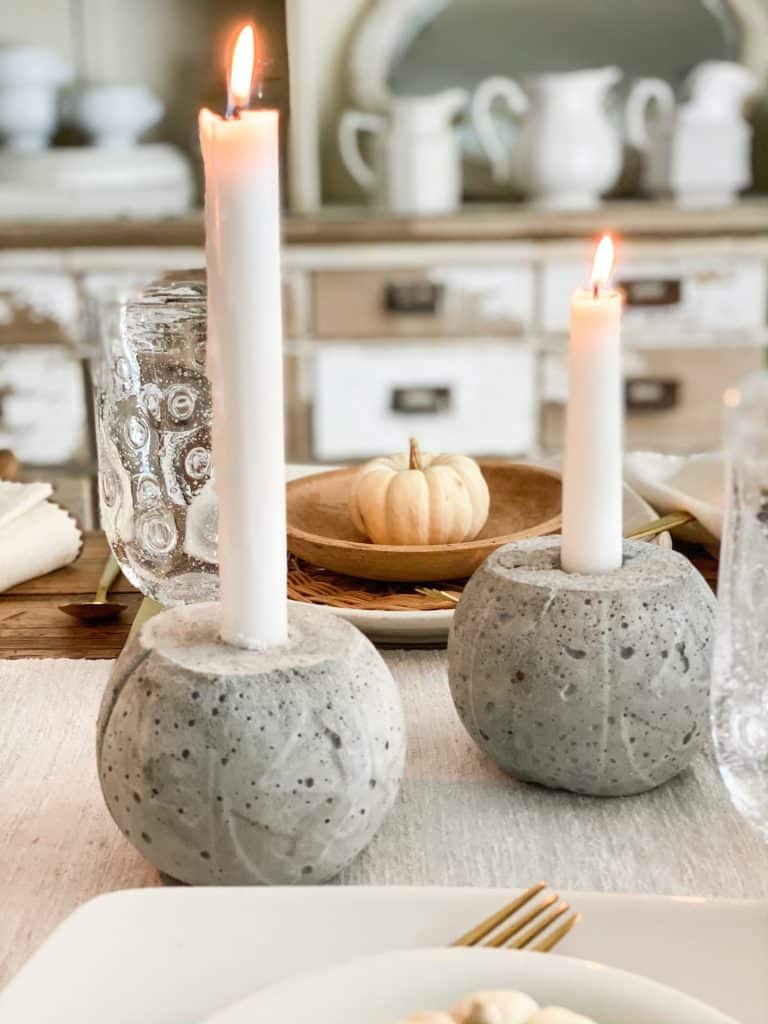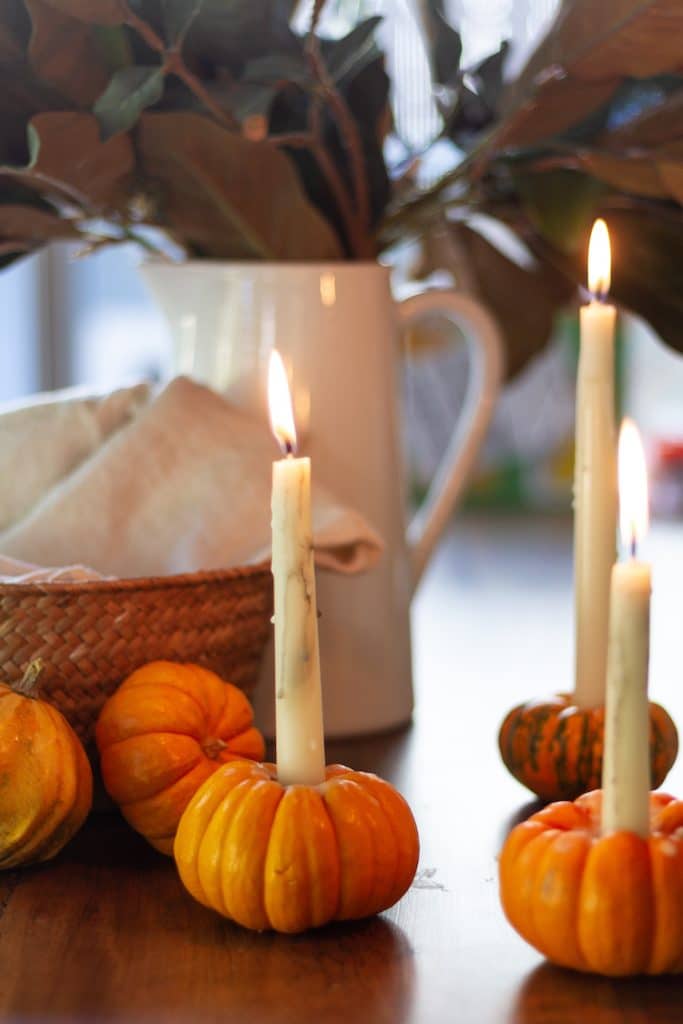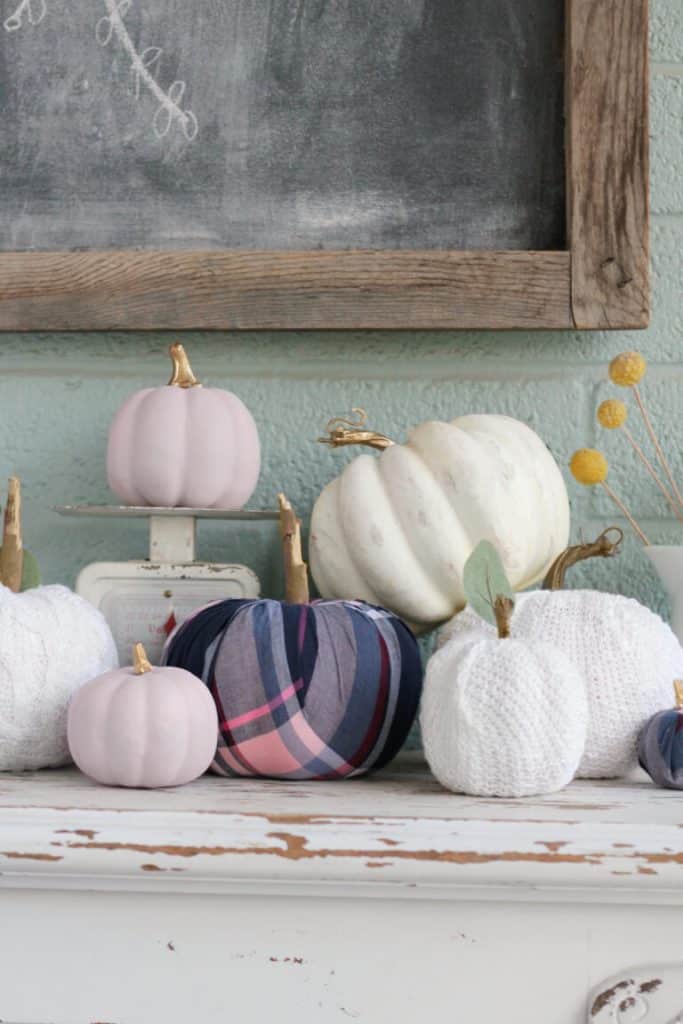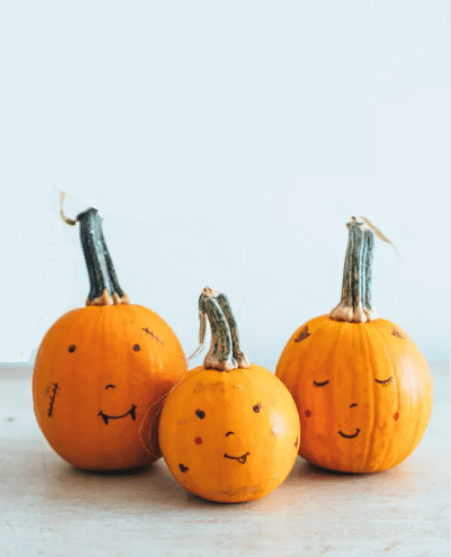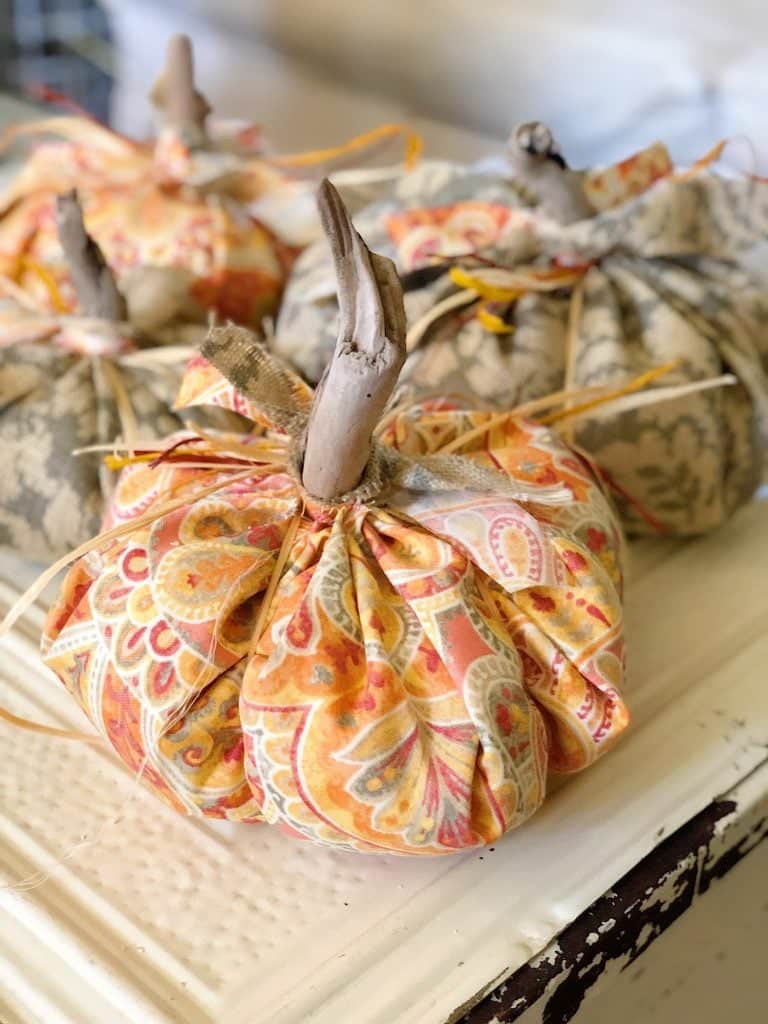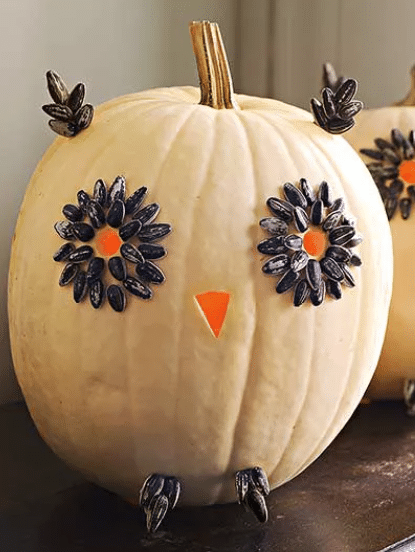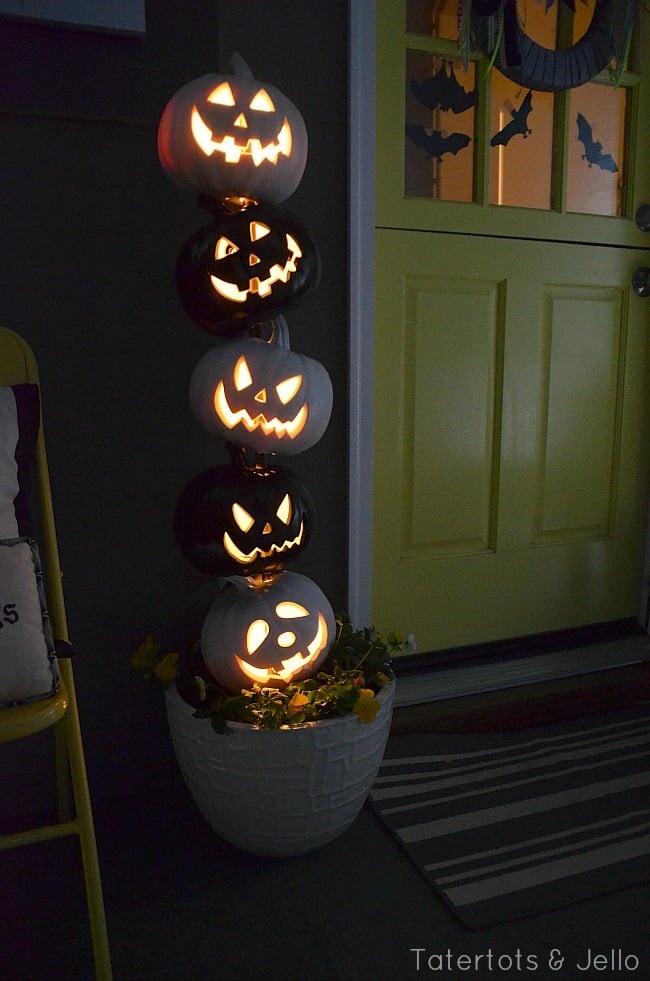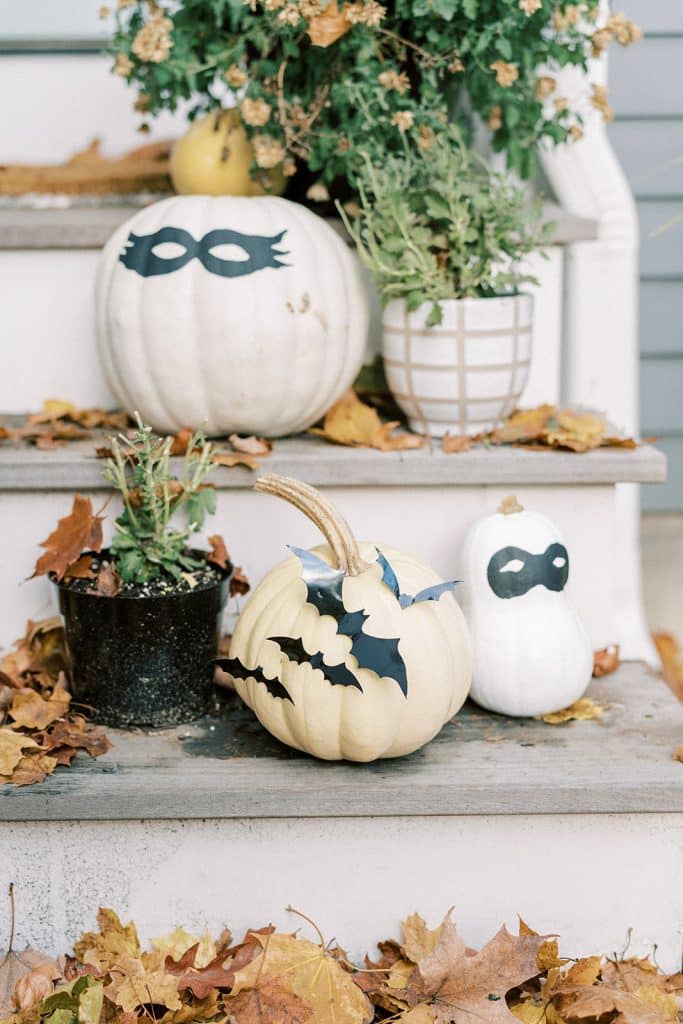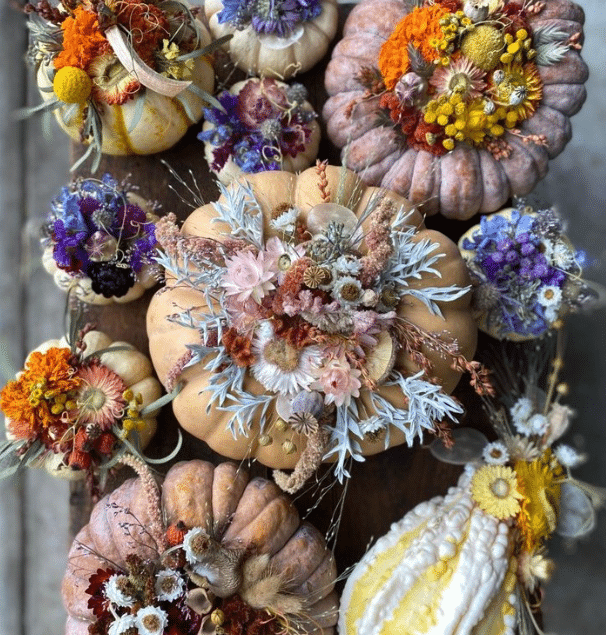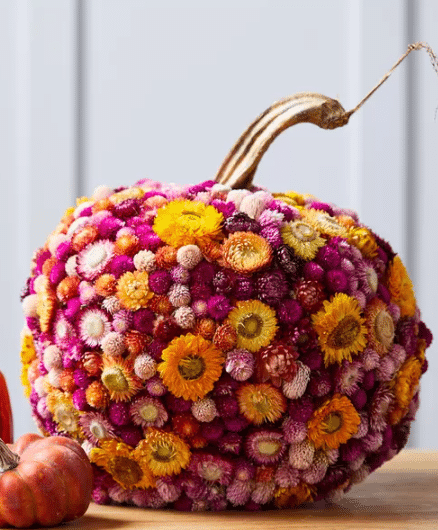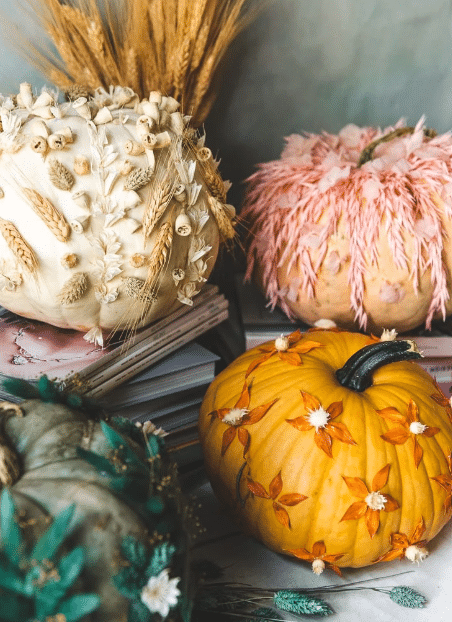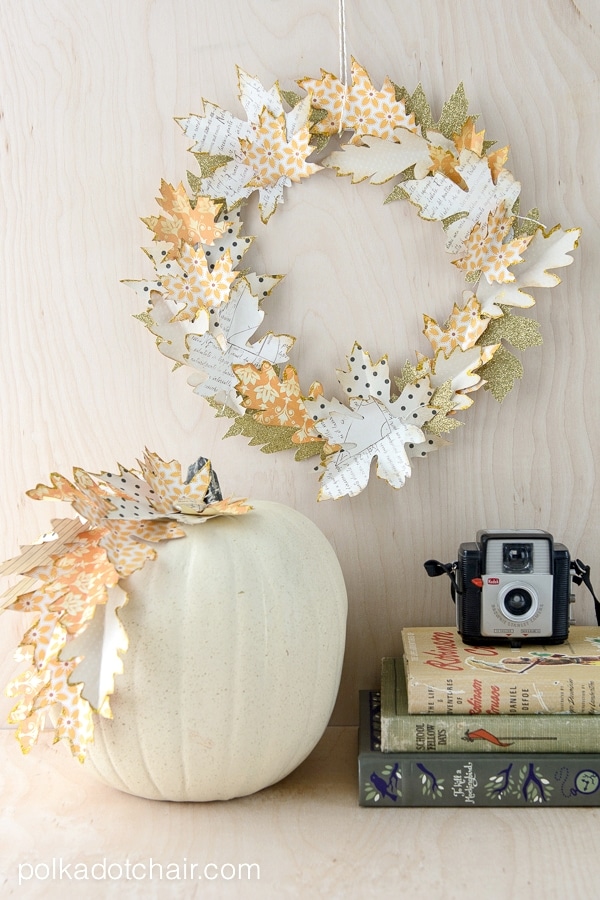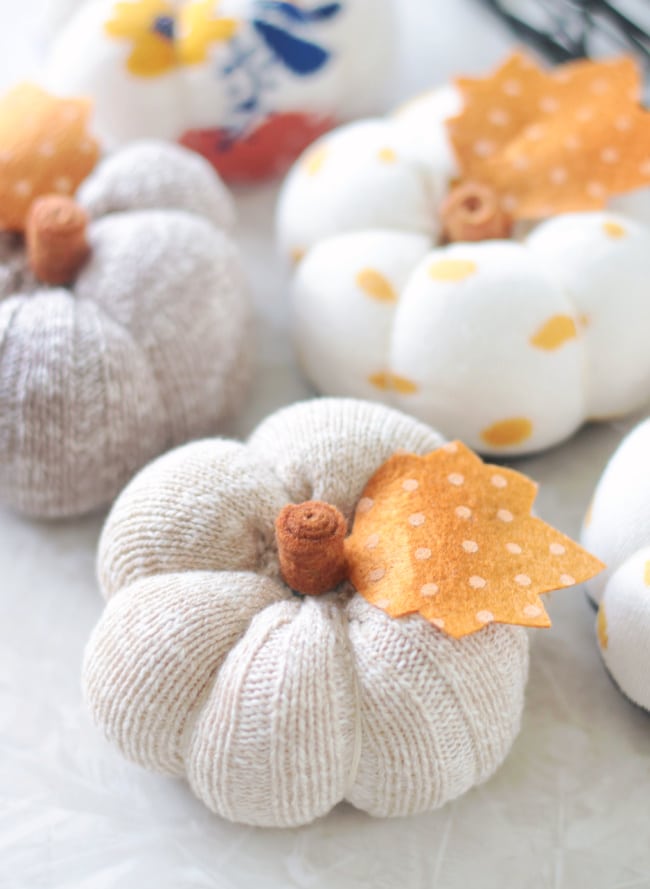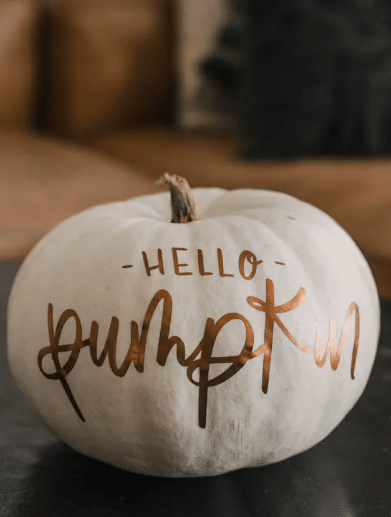 What's Trending On The Blog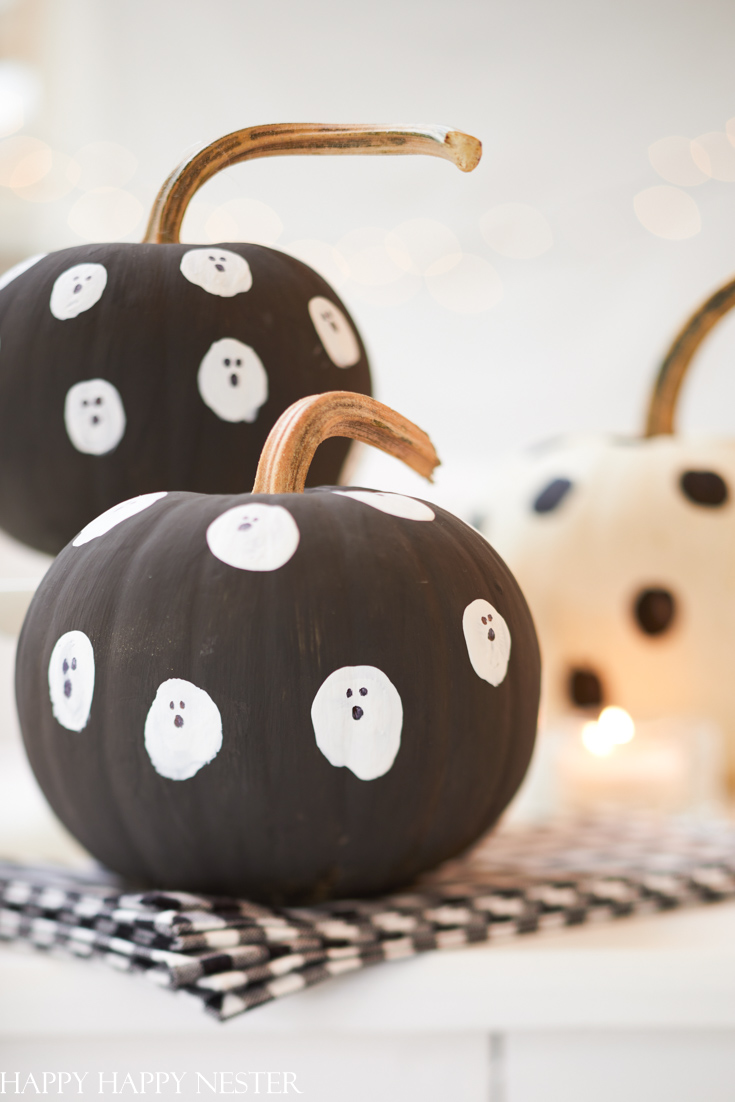 GHOST PAINTED PUMPKINS FOR KIDS
Here is a Ghost Painted Pumpkin For Kids tutorial on creating adorable Halloween decor for your home! this craft is a simple step-by-step DIY that will be fun for Fall!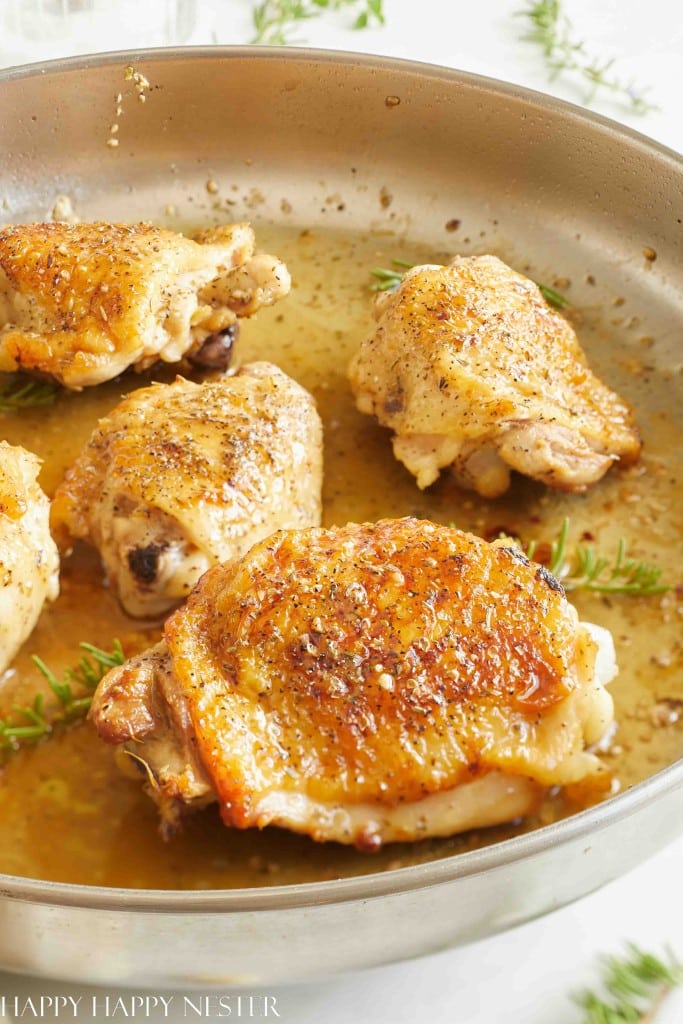 I stumbled upon this Easy Chicken in Electric Skillet Recipe while rushing to make dinner for my husband. It's a chicken recipe that's tender and moist with a rich gravy sauce. You can use chicken breasts or boneless chicken thighs for this recipe.
This is our family's all-time favorite chicken recipe.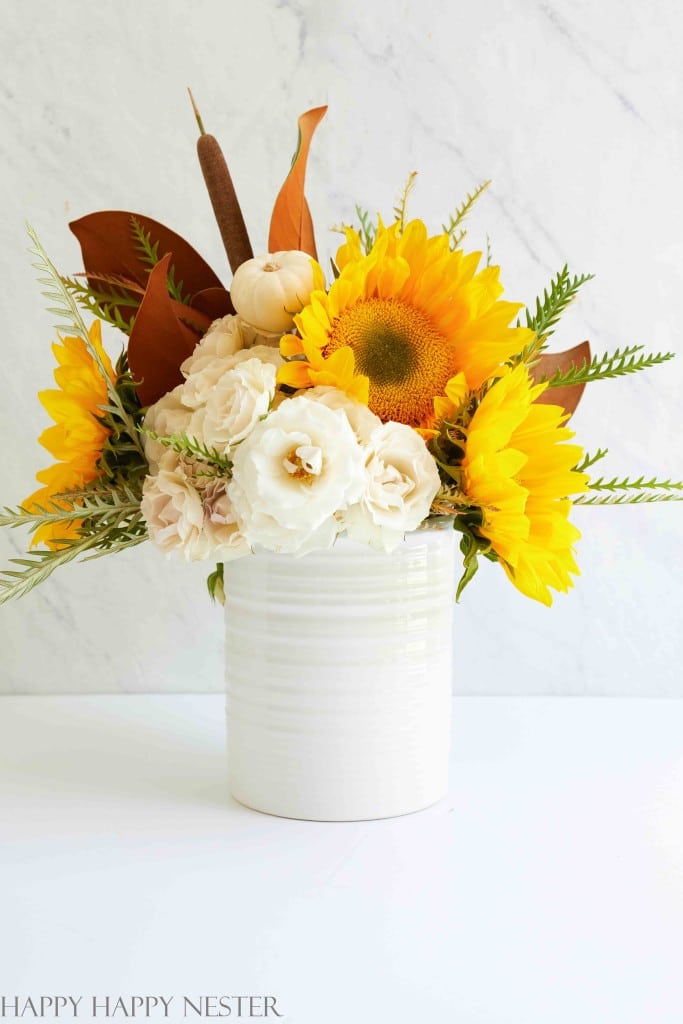 TRADER JOE'S FLOWER ARRANGEMENTS DIY
I have always been a huge fan of flowers. I admire their beauty, whether it's planting blooms, creating bouquets as decor, or picking them from a field! So come on and check out these Trader Joe's Flower Arrangements!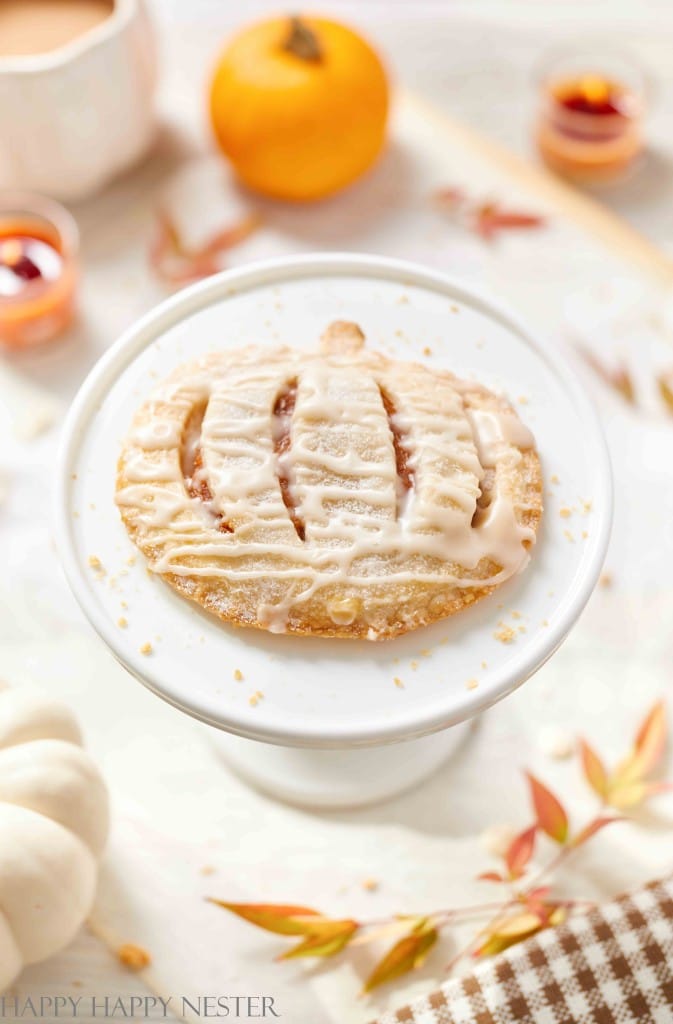 This mini Pumpkin Hand Pies Recipe is easy to make and a perfect fall treat. The pie filling is a homemade pumpkin pie wrapped in a pie crust dough. The pumpkin shape is achieved with a Williams Sonoma autumn mini pie mold.
This Week's Tip – Pumpkin Carving Tools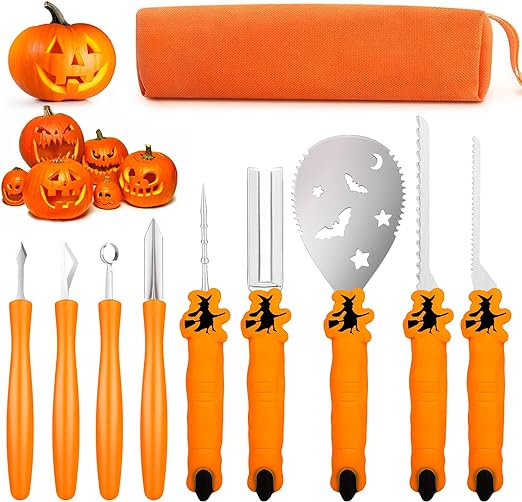 When my friend Marci showed me the ropes of pumpkin carving, the real eye-opener was all about the carving tools.
I'd always relied on those super cheap ones with blades that would bend and snap in no time. But this set got rave reviews, with everyone praising their durability and how they didn't wimp out when tackling a pumpkin.
So, if you're gearing up for some pumpkin carving this season, invest in a quality set of pumpkin carving knives!
Latest Obsession – Pumpkin Mugs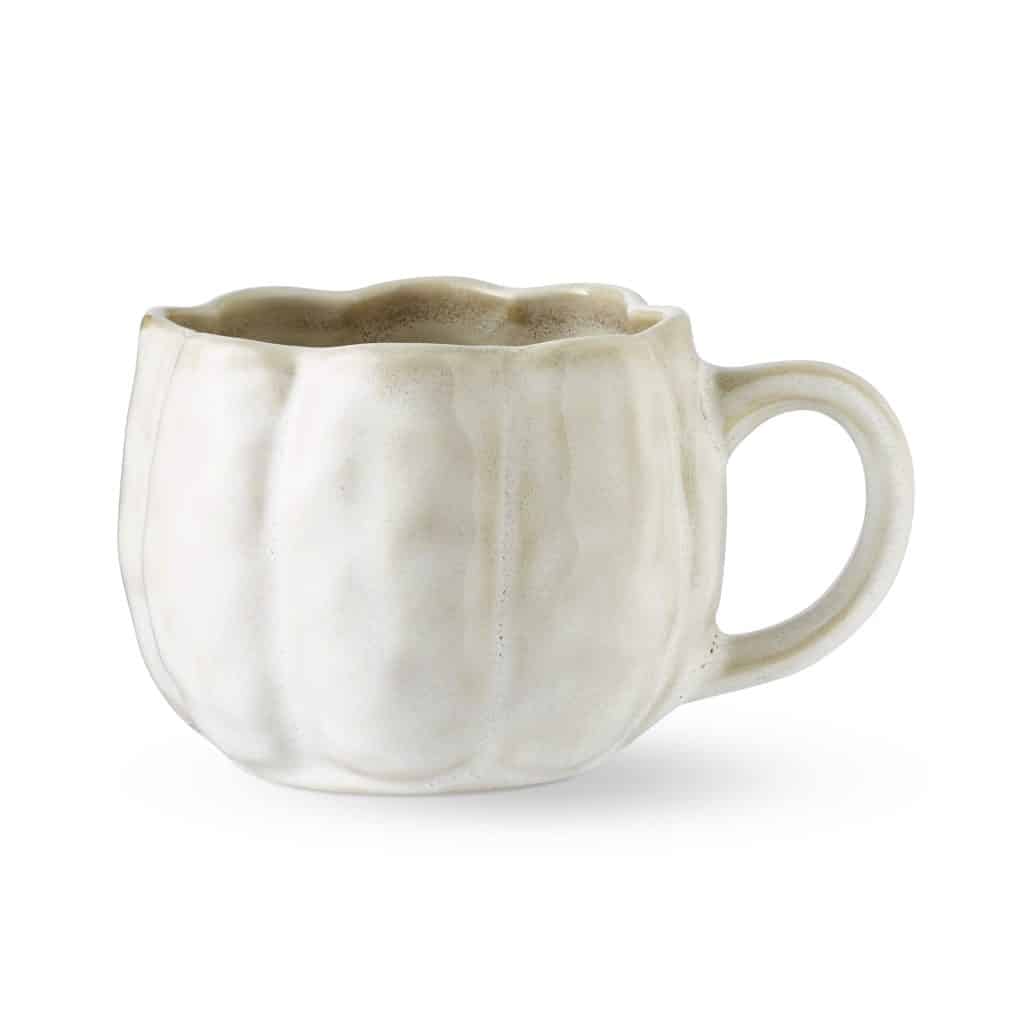 I've had these cute pumpkin mugs for a few years. We love them so much that we use them all year round. They're a perfect size, and the cozy shape makes every sip a joy. Plus, they always manage to put a smile on my face whenever I use them!
---
I hope this Halloween season gets your creativity flowing and inspires you to spruce up your front porch with some cheerful pumpkins! Spend quality time with your family, let your imagination run wild, and have a blast decorating your home.
I am wishing you a fantastic autumn weekend, and a big thanks for joining me on this pumpkin craft ideas post!
Cheers!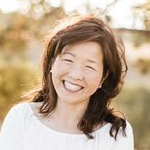 Latest posts by Janine Waite
(see all)